Prologue:
Let's explain the situation, in China numbers are important for a couple, and 500 days is part of those numbers for a relation, so let's go! We're going to the Ritz-Carlton in Shanghai Pudong to celebrate that on Saturday, June 29 (yes, the YTR is very new!).

A couple of days before we arrive, I've received an email from the Assistant Guest Recognition Manager to prepare our arrival, and suggest me to book a taxi for me. I explain them the situation and she replied me that all the staff is looking forward to meeting us.

This is said, let's discover this hotel!
We arrived on this Saturday June 29 at the Ritz Carlton of Shanghai Pudong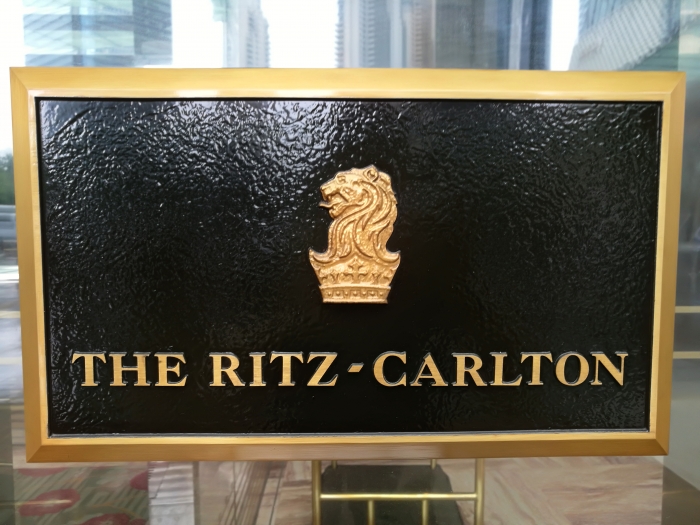 The reception desk is located on the 52th floor. When I arrived the staff at the reception desk welcomed me and called the Assistant Guest Recognition Manager. Once she arrived she offered a red rose to my gf and informed us that she upgraded us from a suite with city view to the suite with the Bund view. Then we accompany us to our suite and make the visit.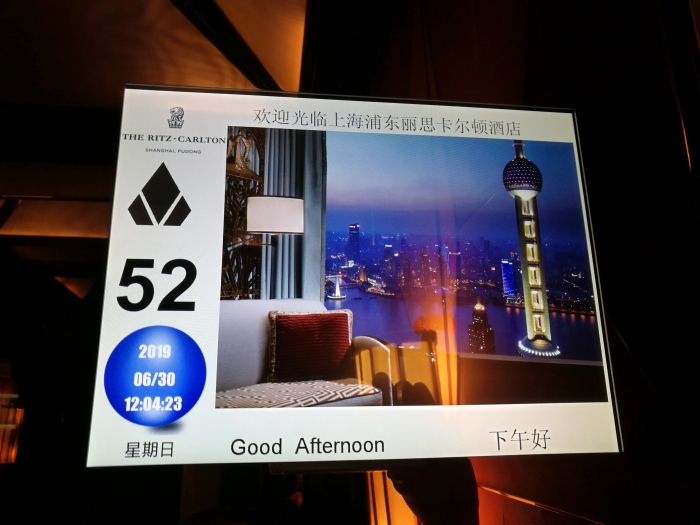 Our suite is located on the 39th floor
Our room is in the corner with the red point.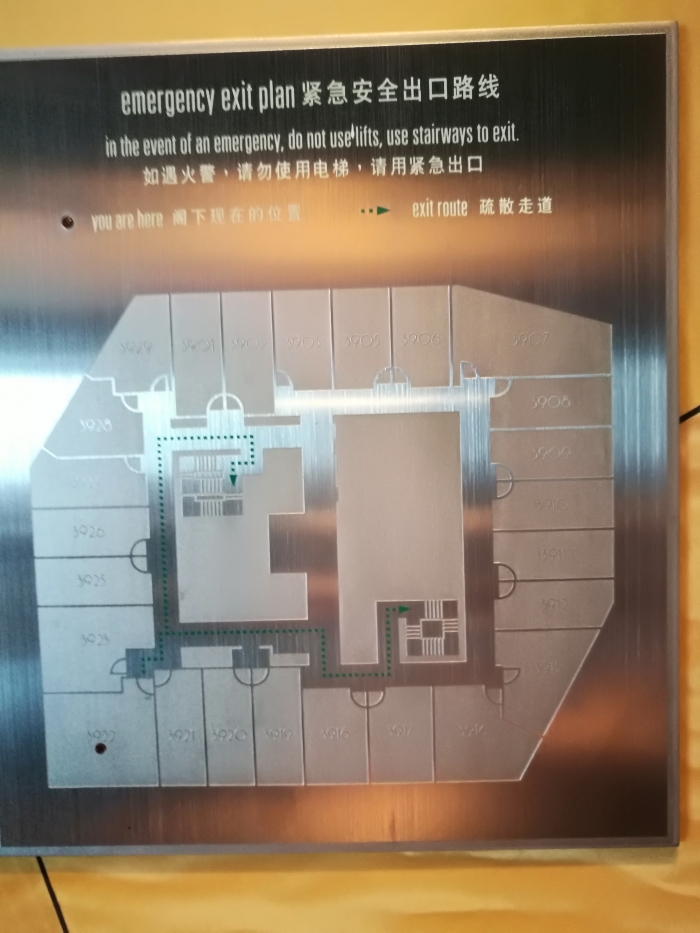 The famous key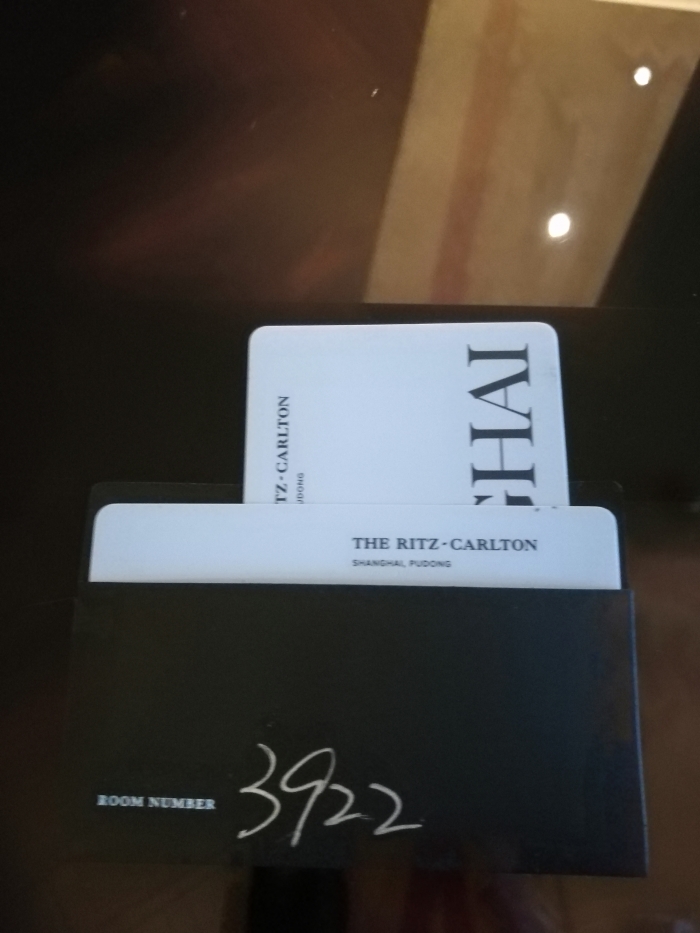 Let's start the visit the 1st restroom
As big as my current bathroom...
We're going to the living room
The 1st TV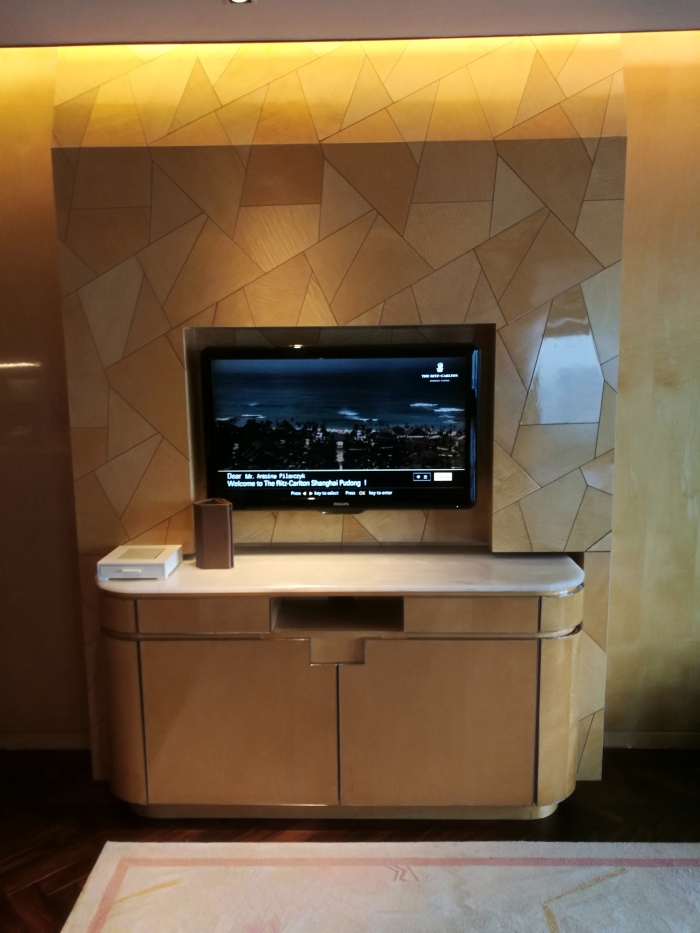 My office for the next 22hours!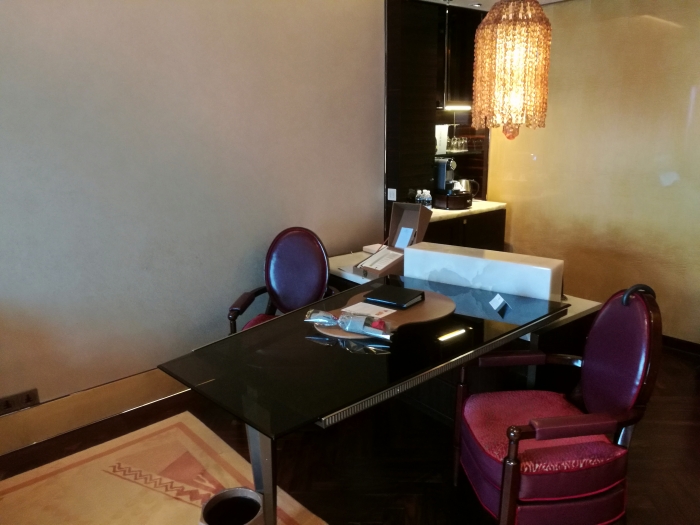 The Nespresso machine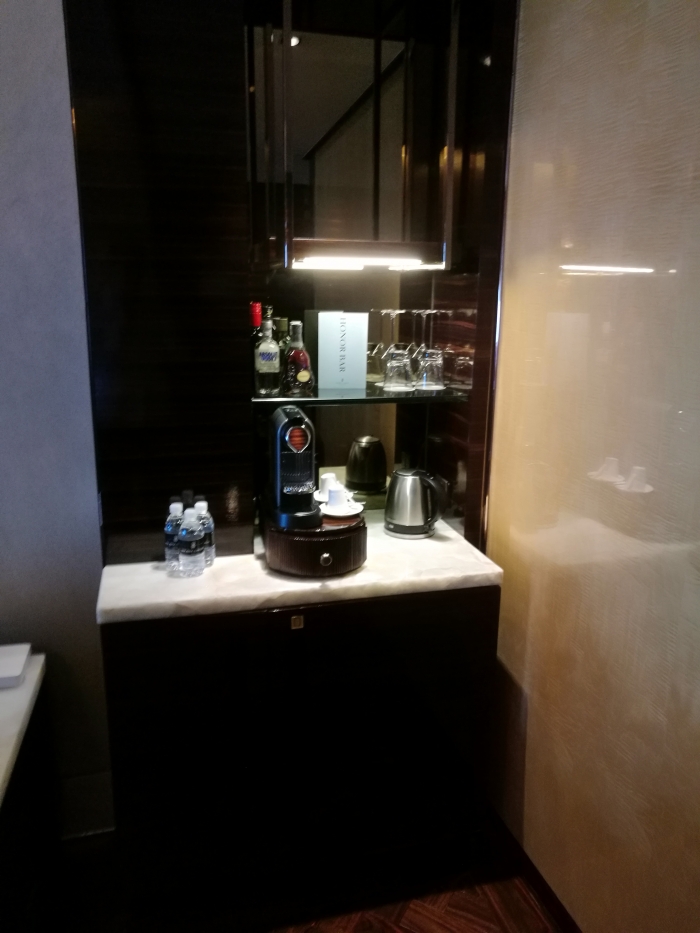 Compared to Bulgari hotel all the beverages are not complementary.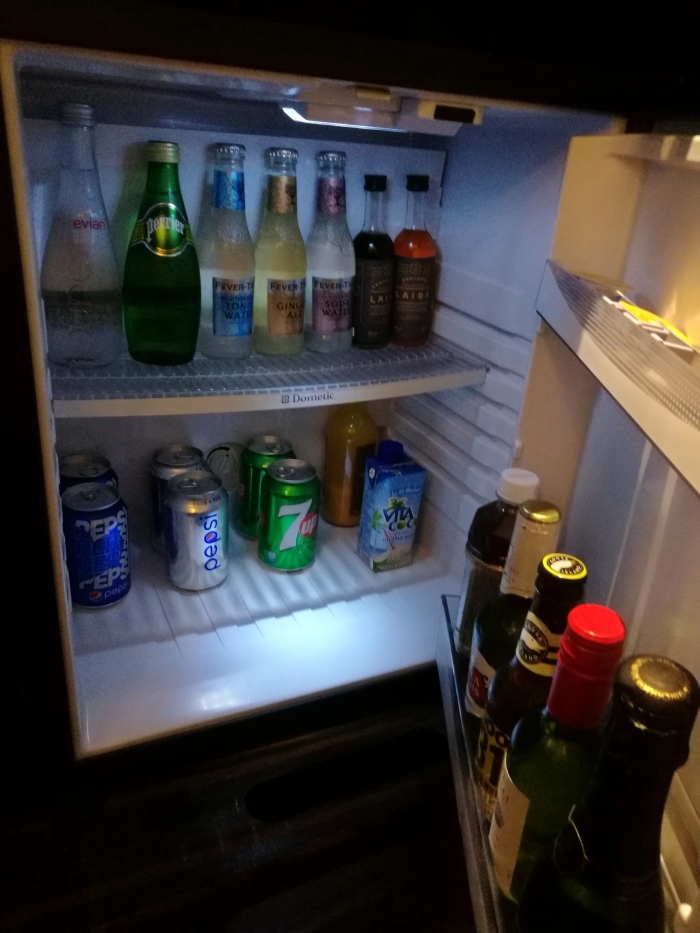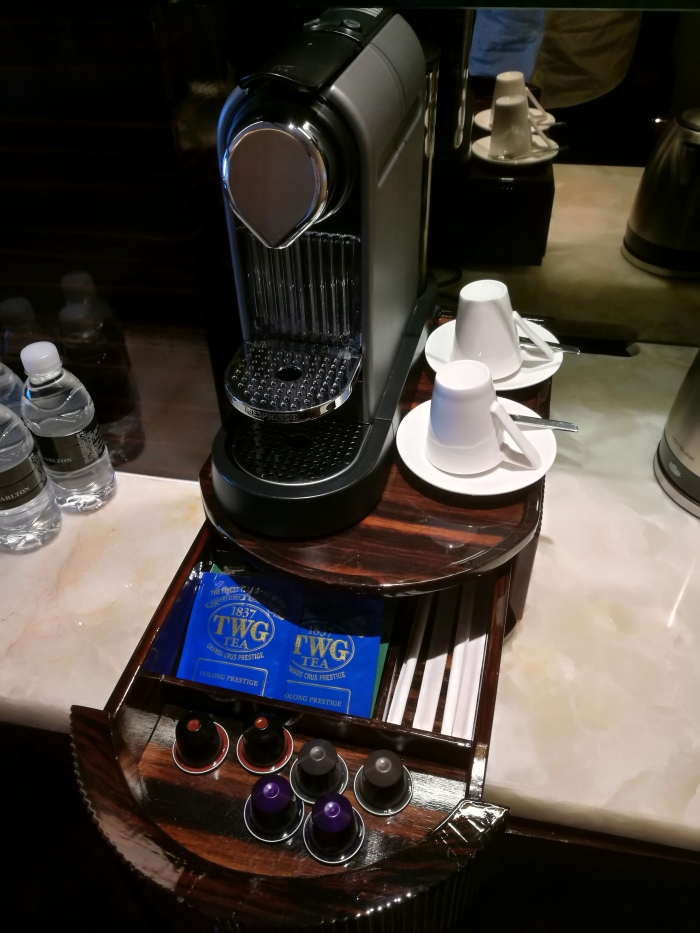 The living room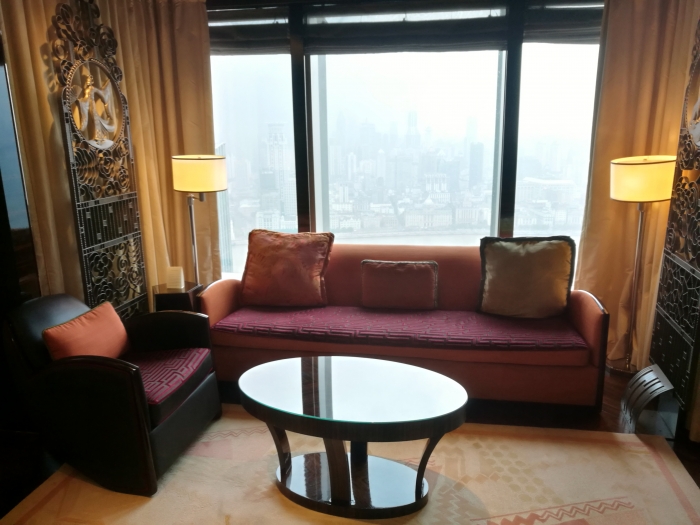 View from the sofa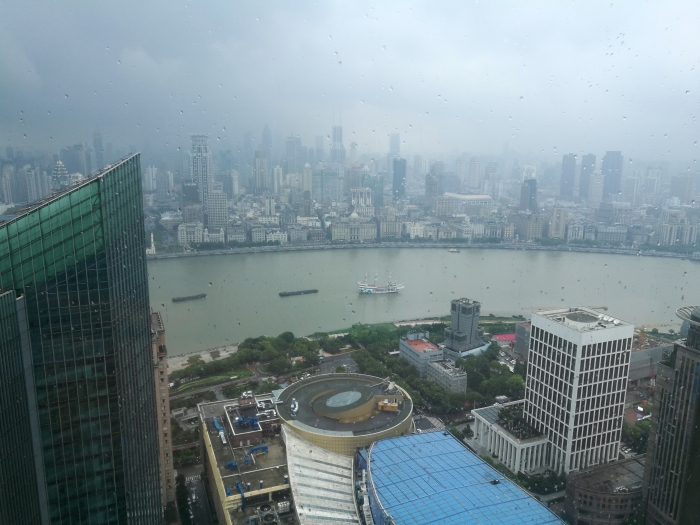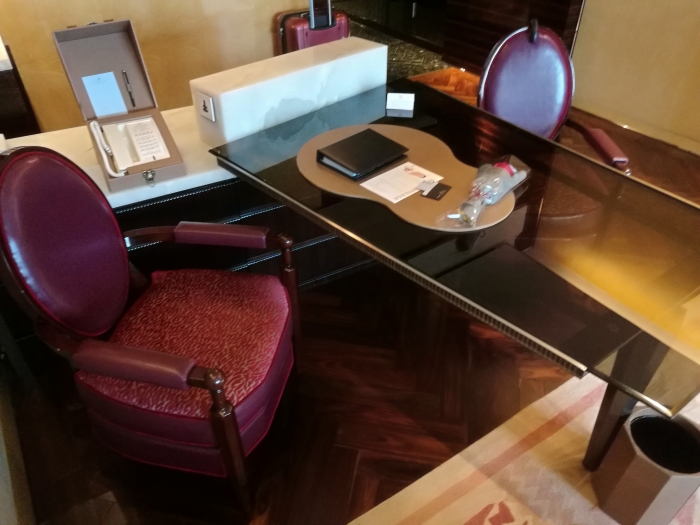 The bedroom is in front of us!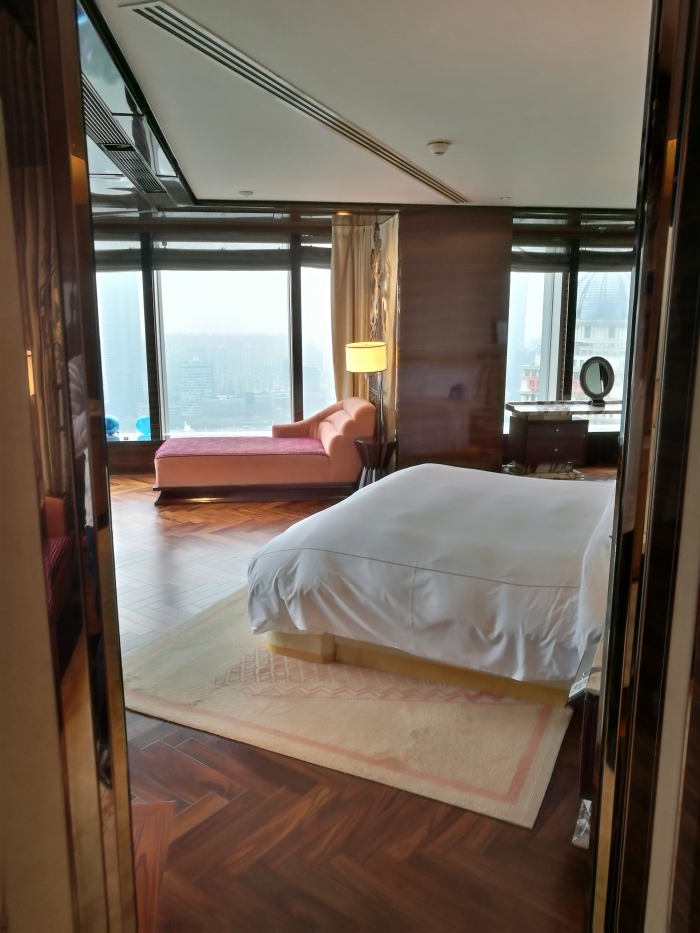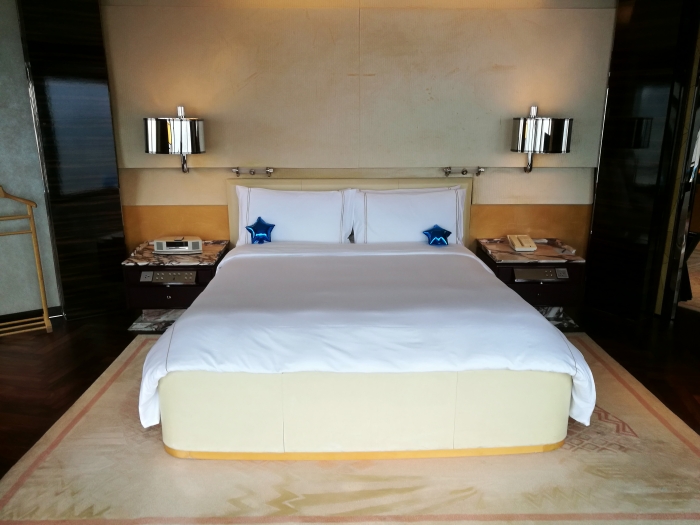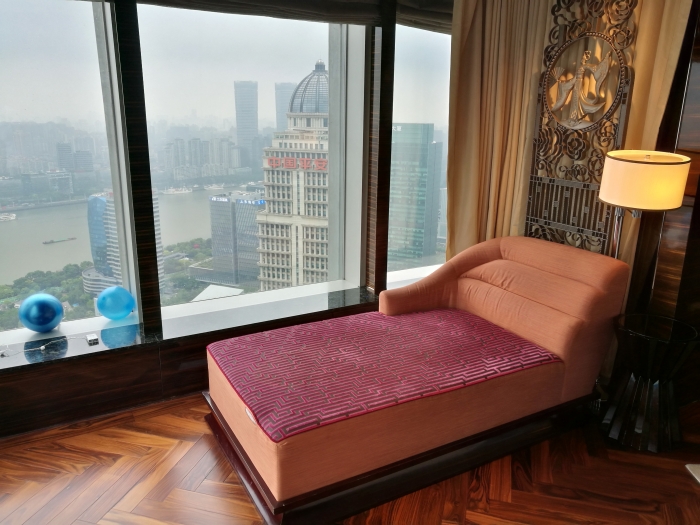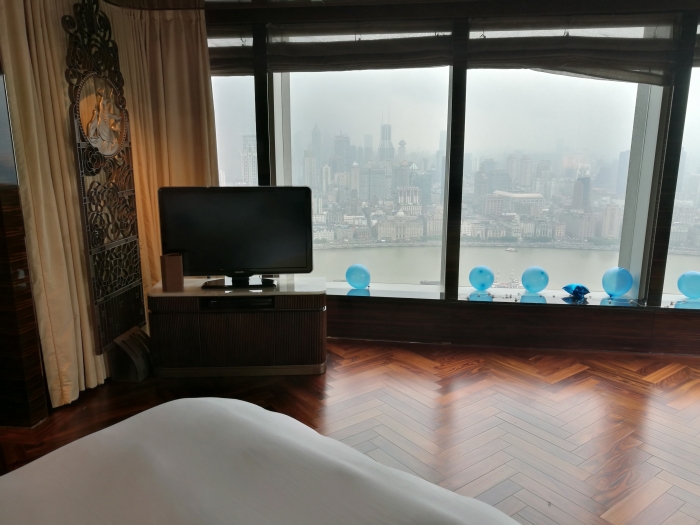 The dressing table for Madam!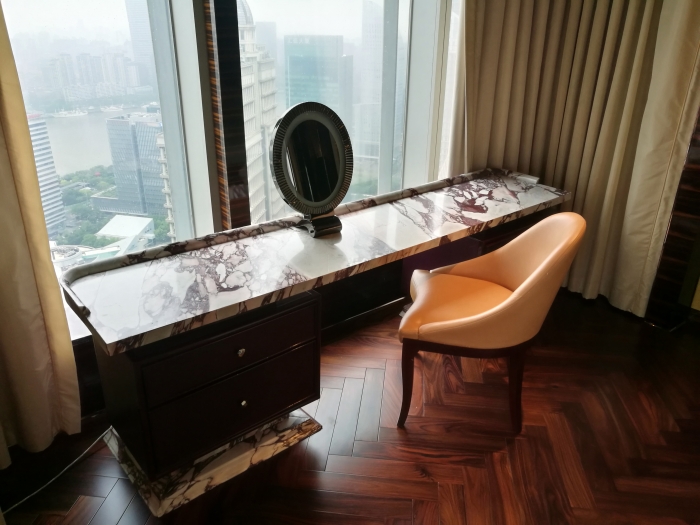 The wardrobe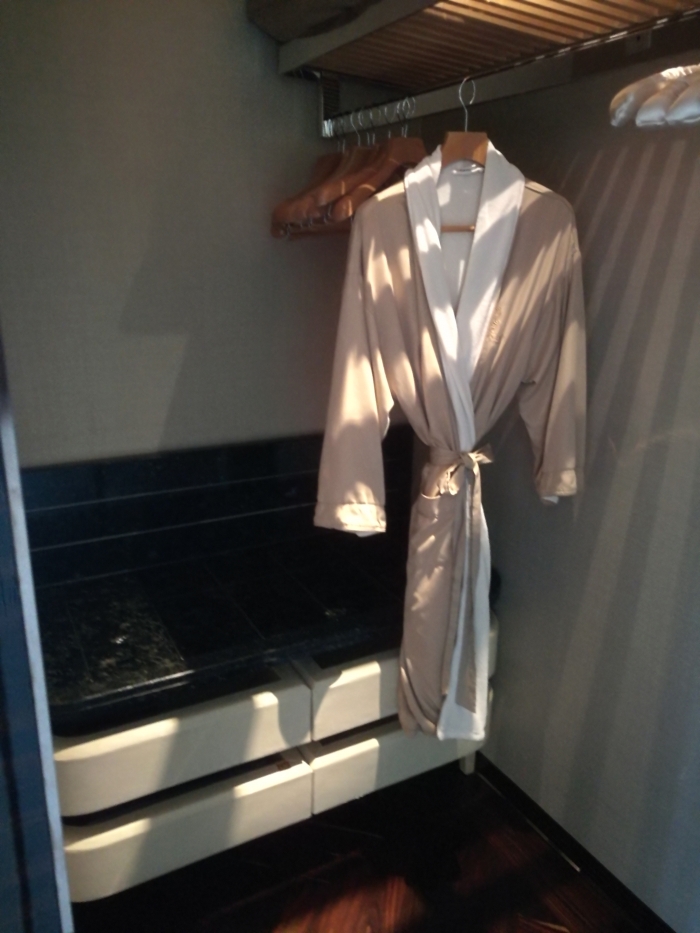 And the most important the bathroom!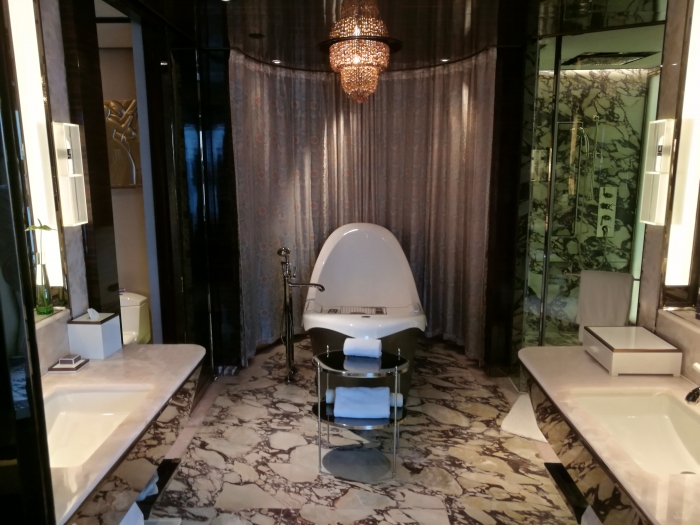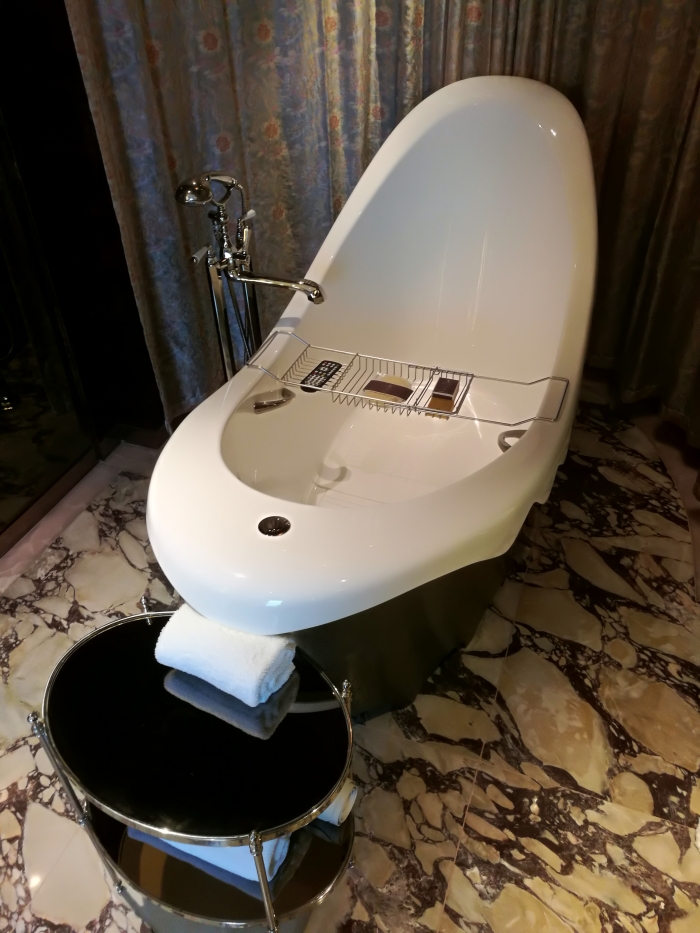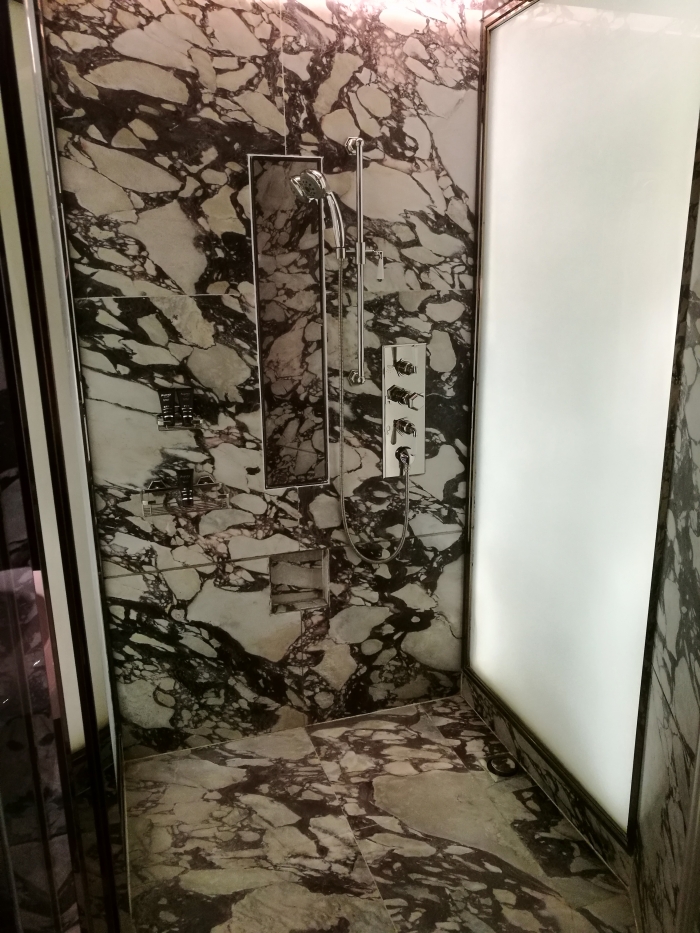 View from the suite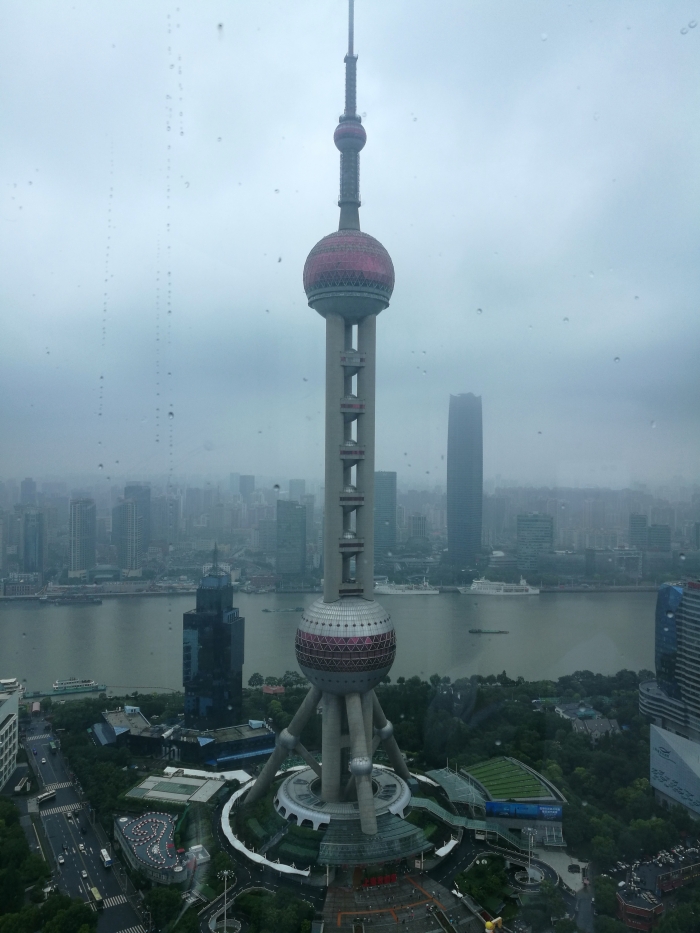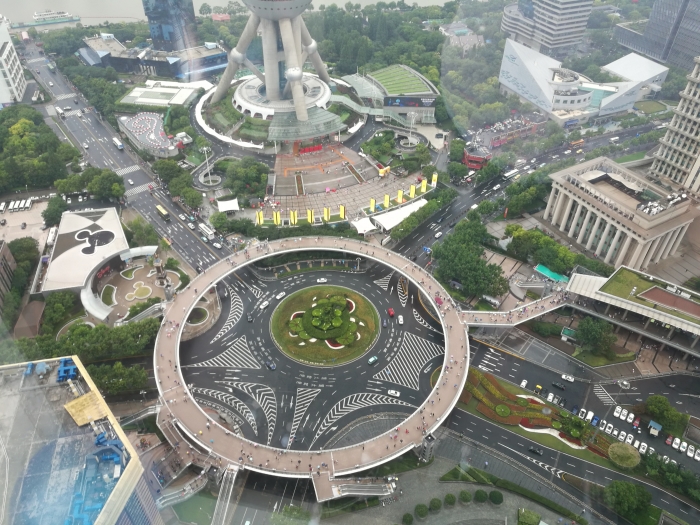 30 min after we arrived the room service arrived to offer us a platter of fruits and some strawberries with chocolate and some chocolates.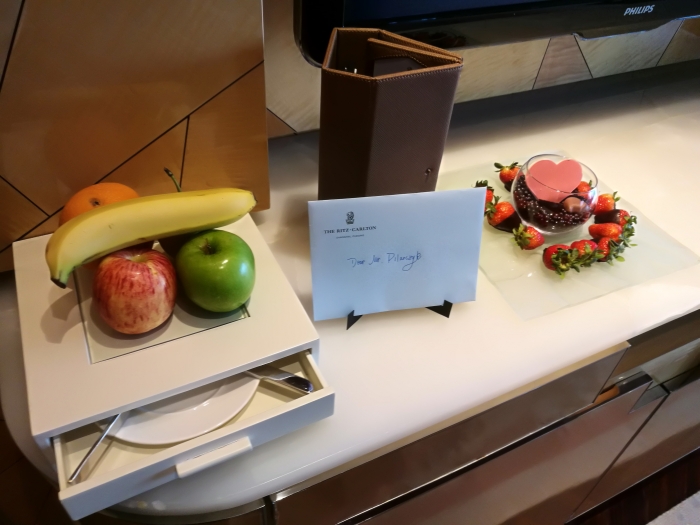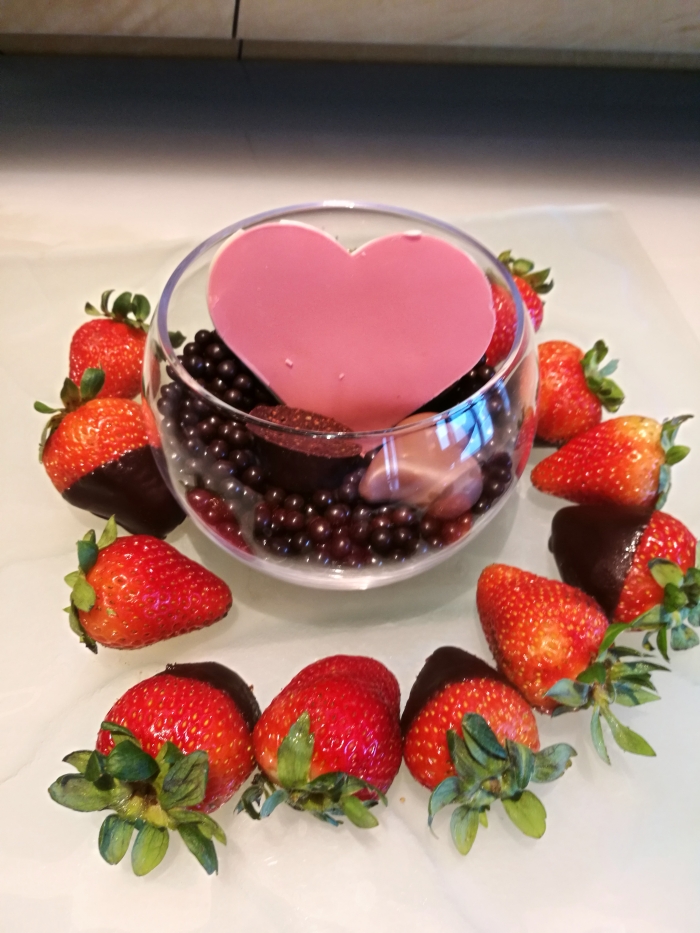 Back to the bar i discovered some secrete drawers!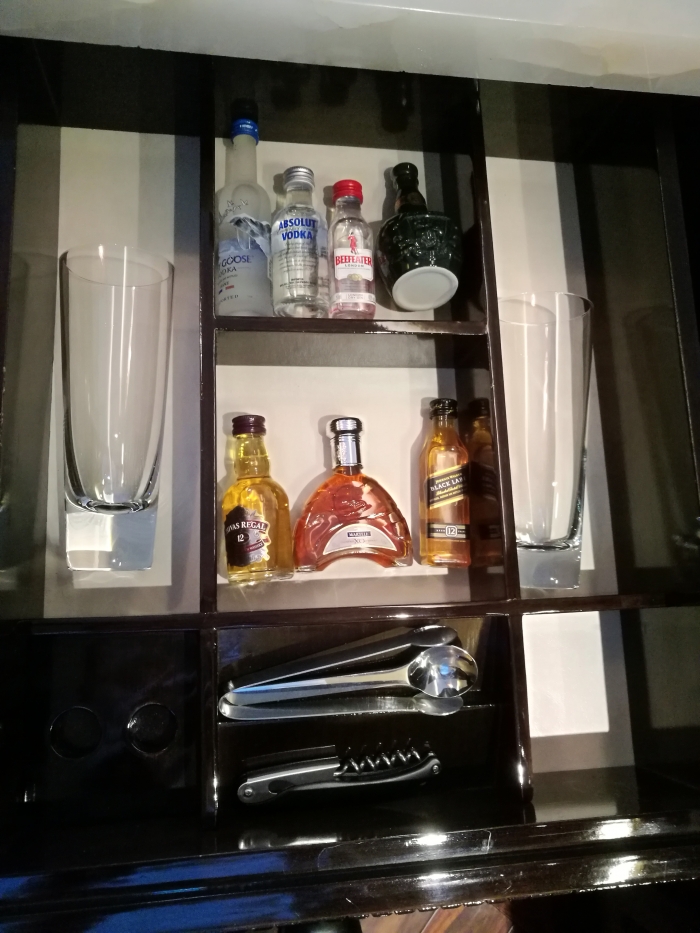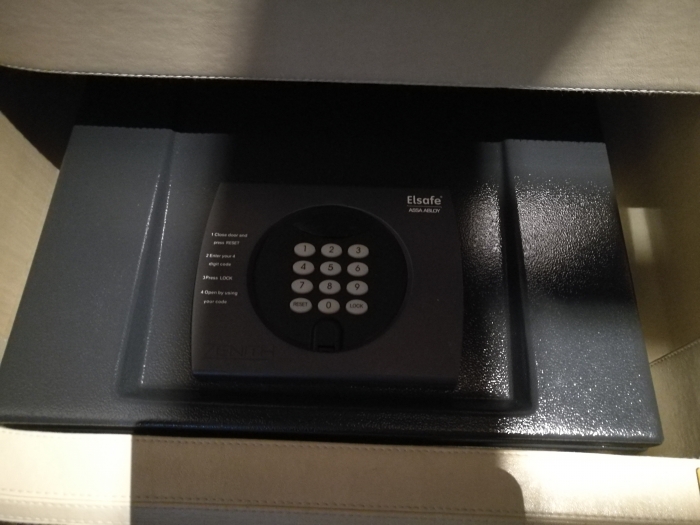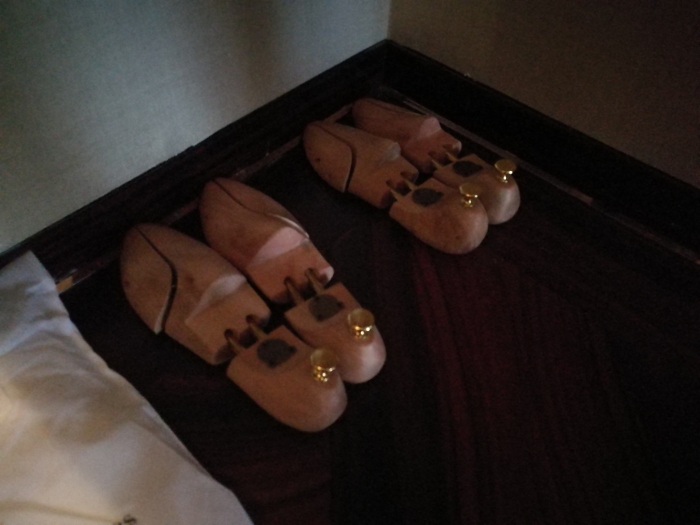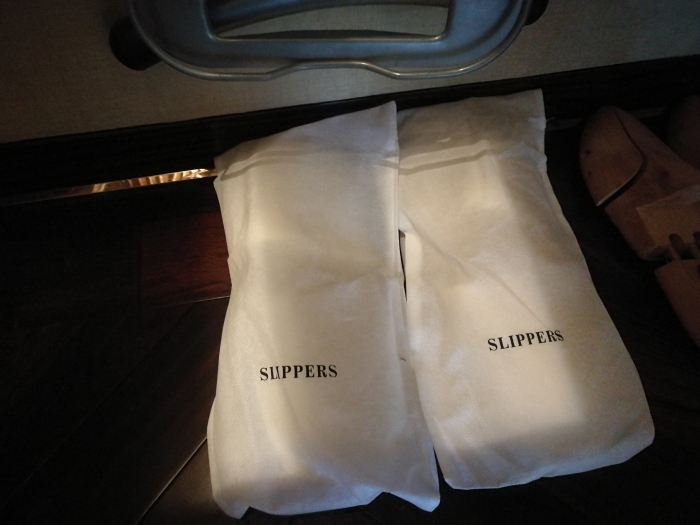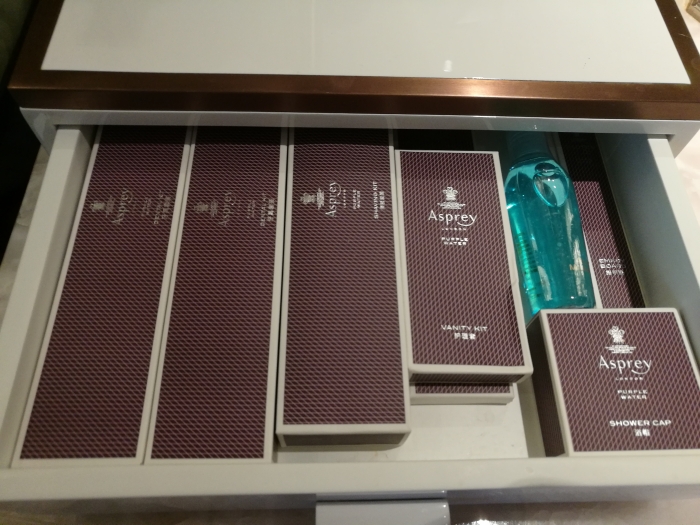 View from the suite again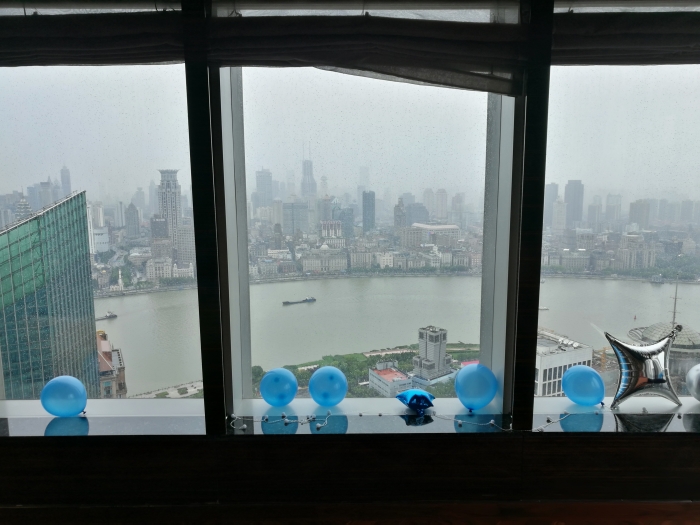 It has been my first gym session since my last trip in May to HK!
Amazing view isn't it?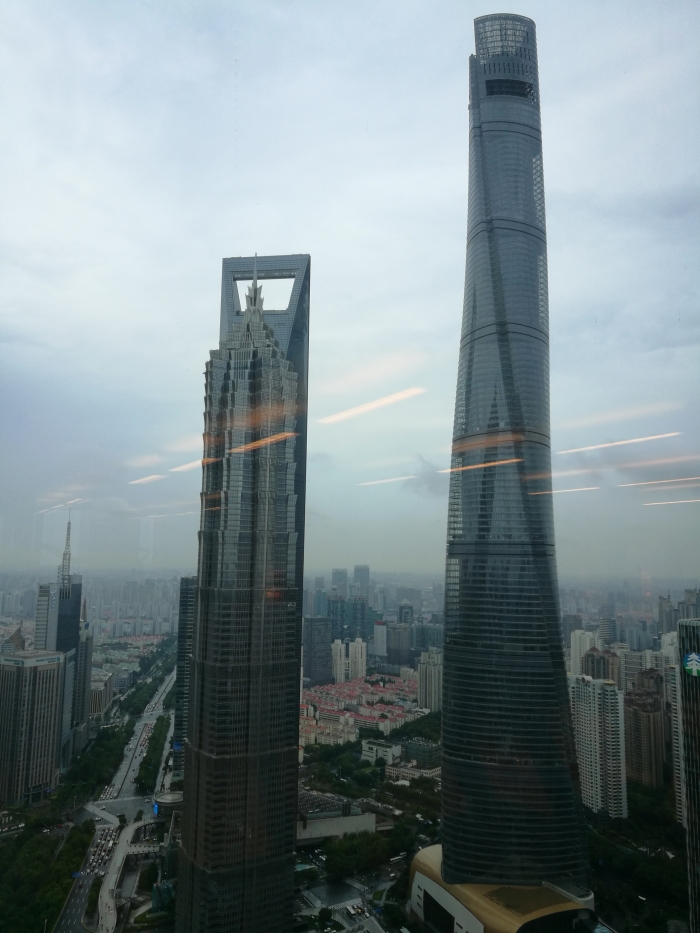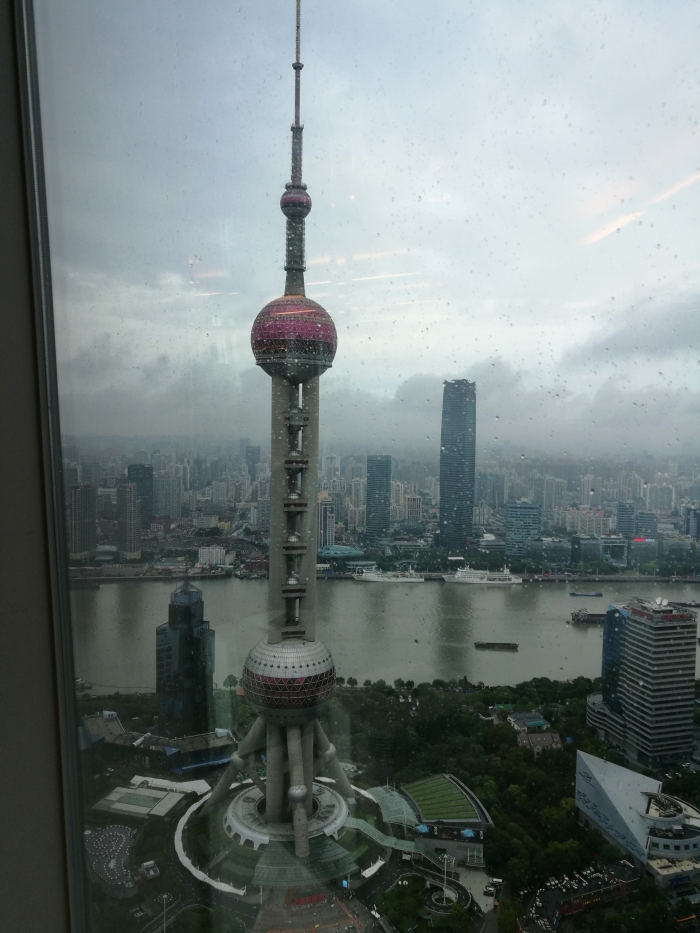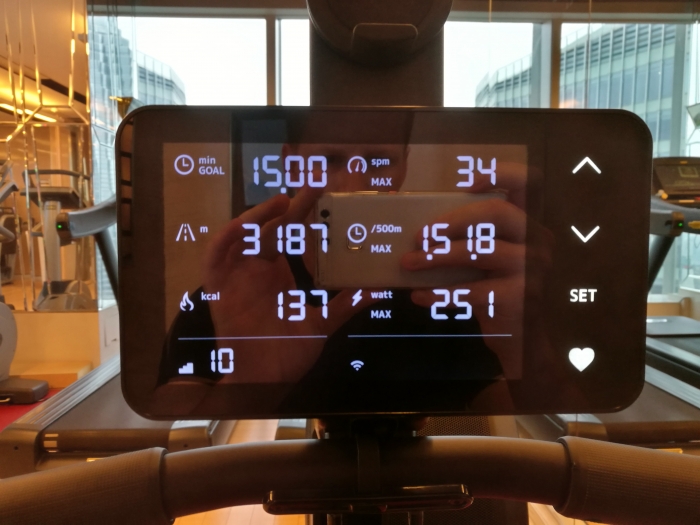 The gym center is quite small but is convenient.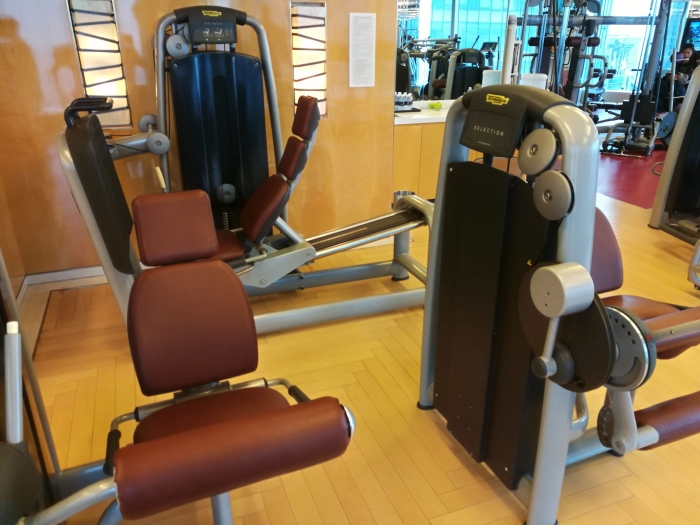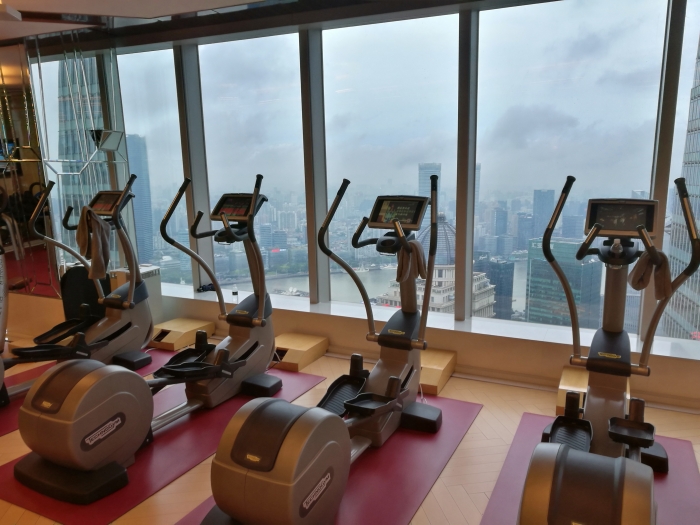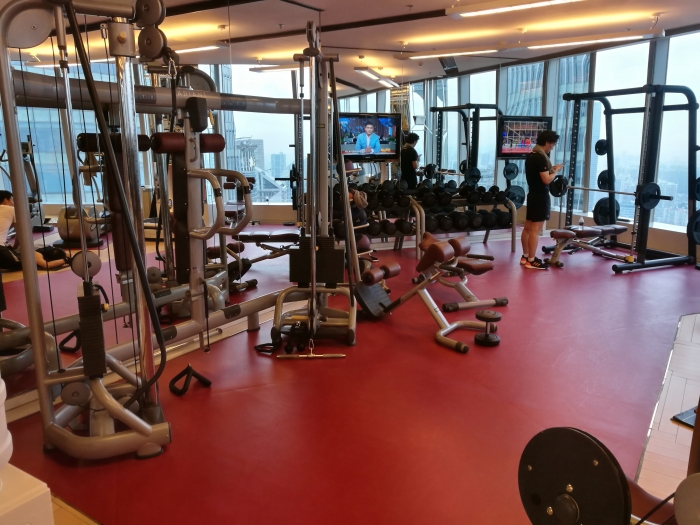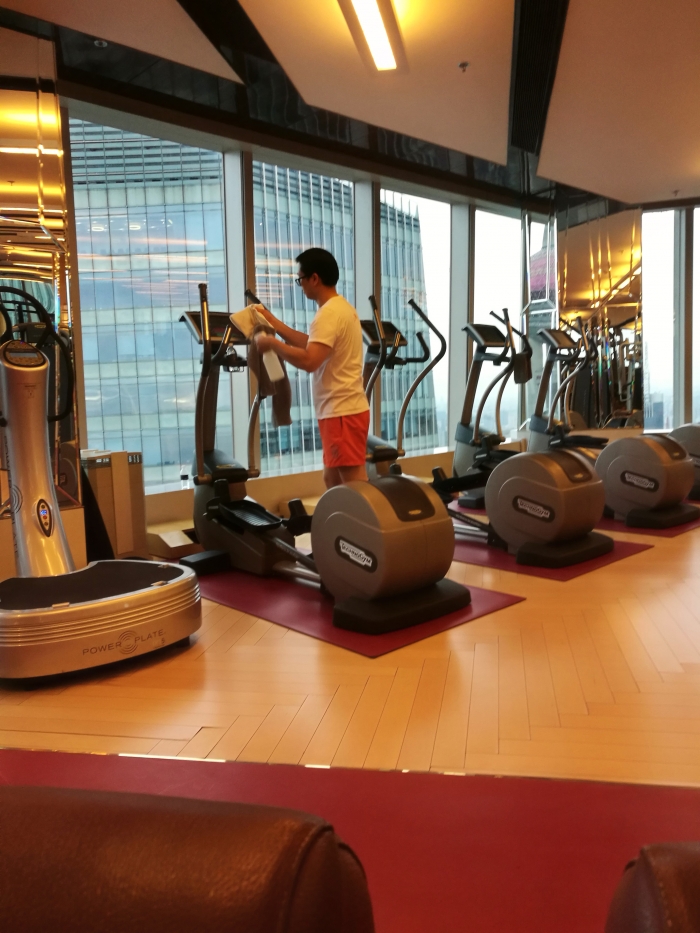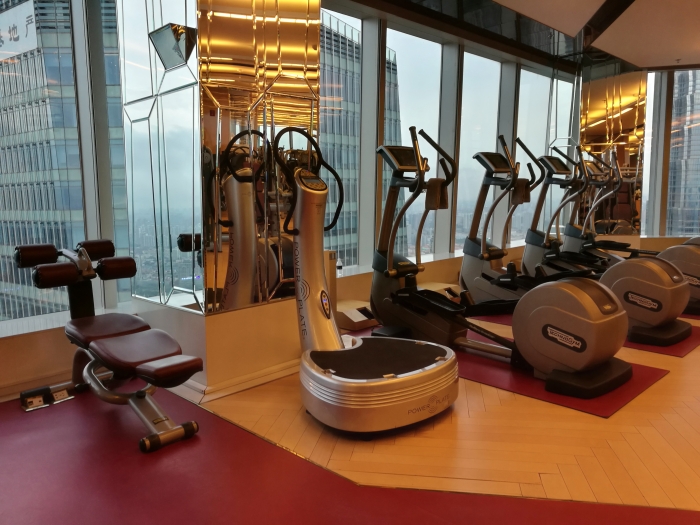 The changing room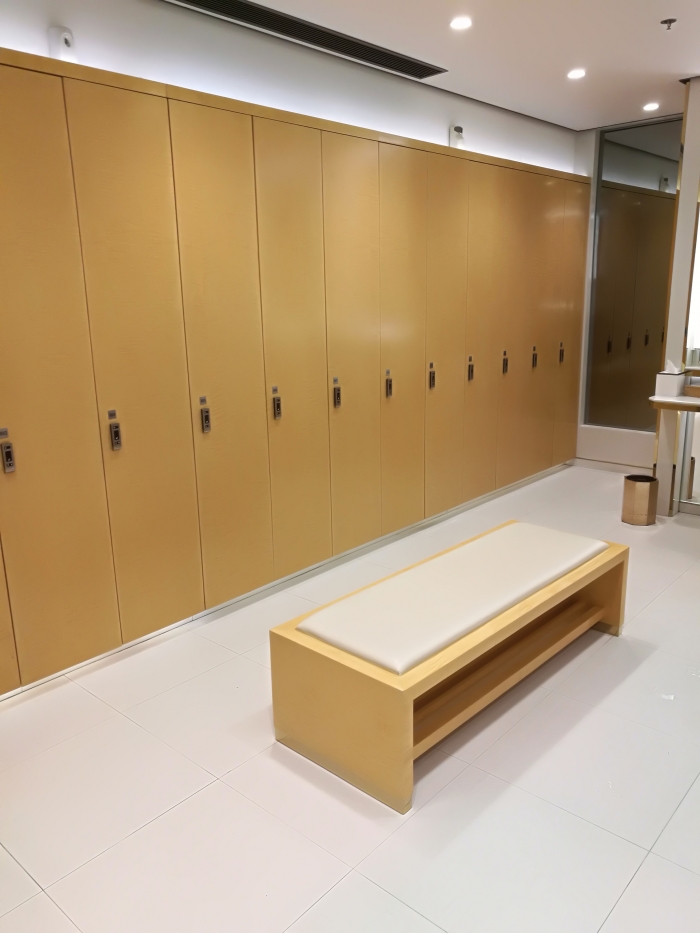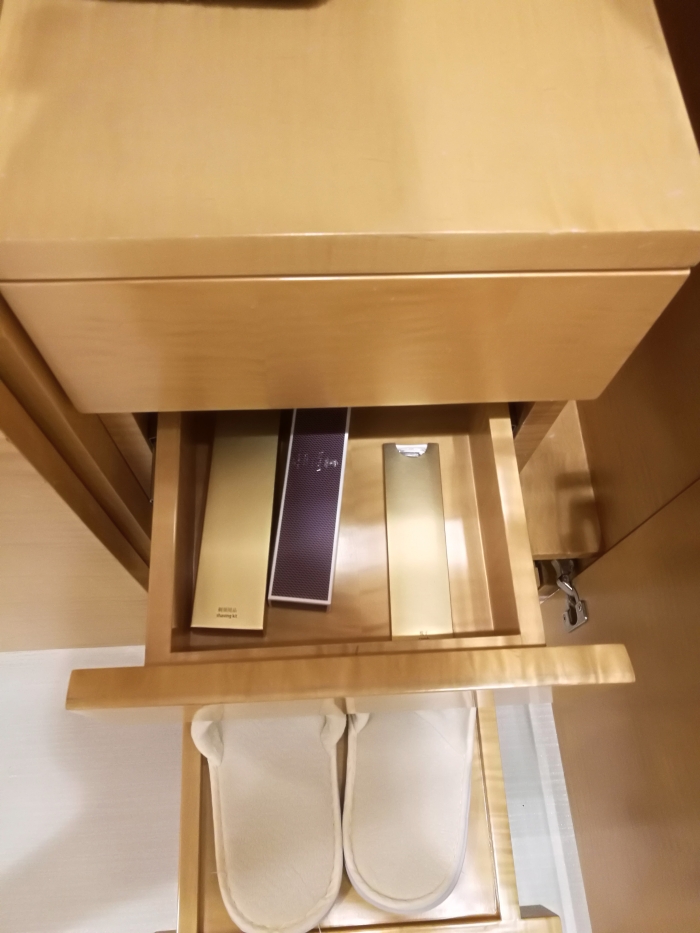 4 showers are available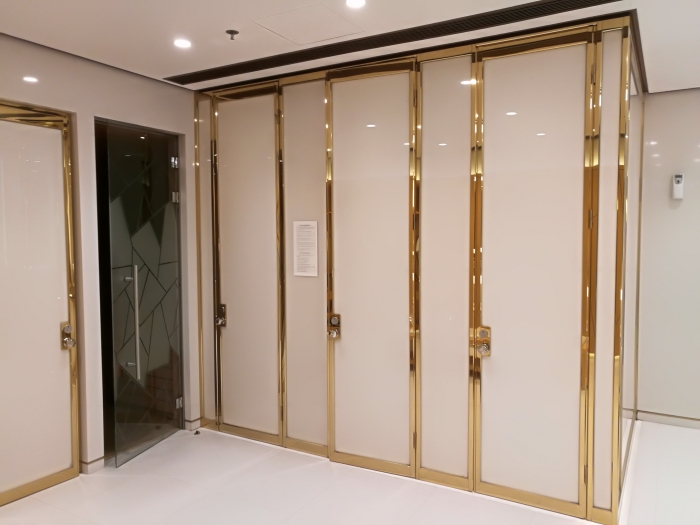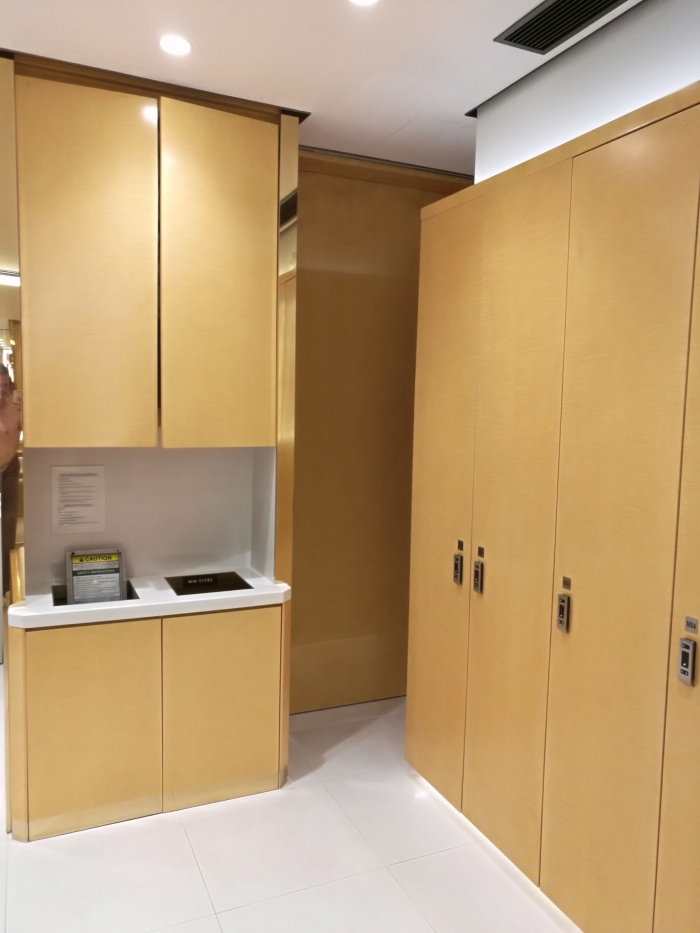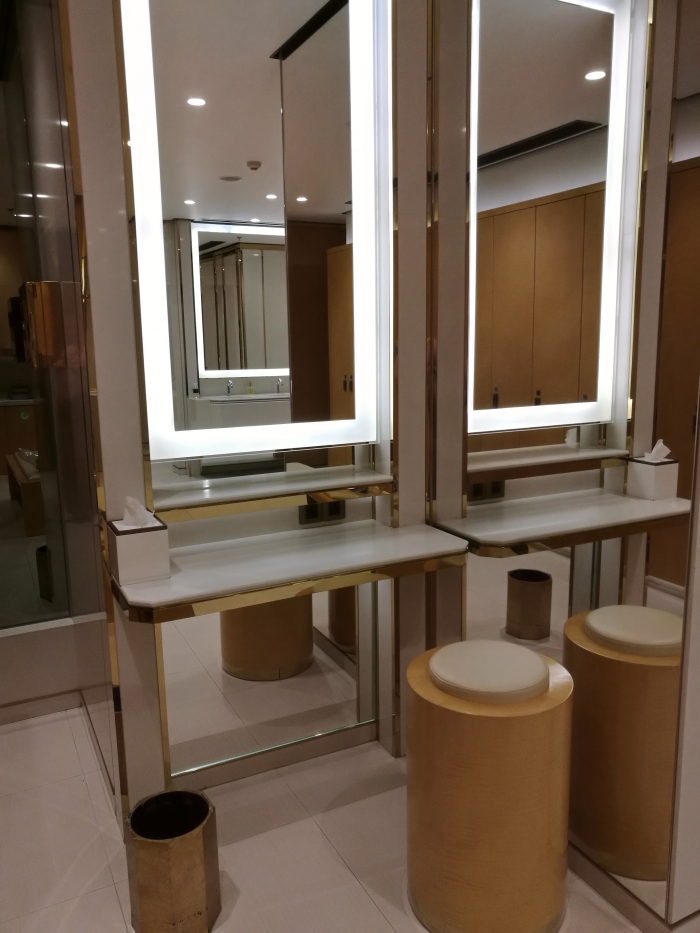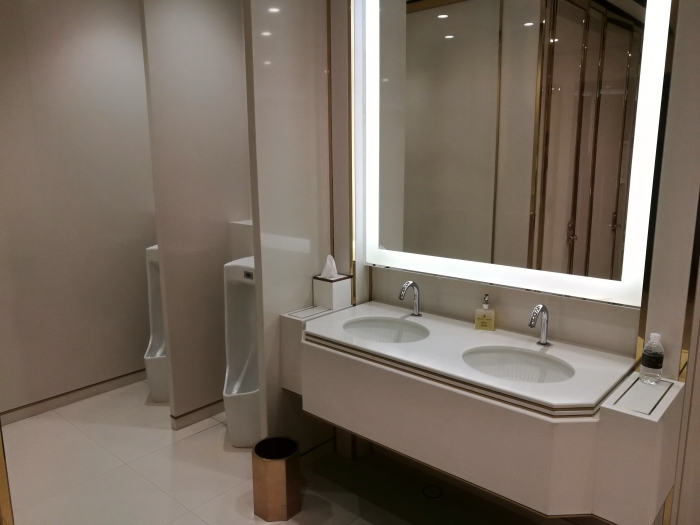 The sauna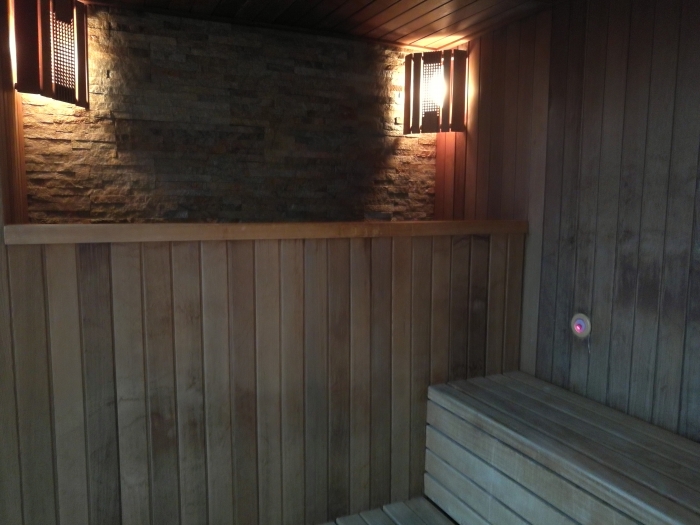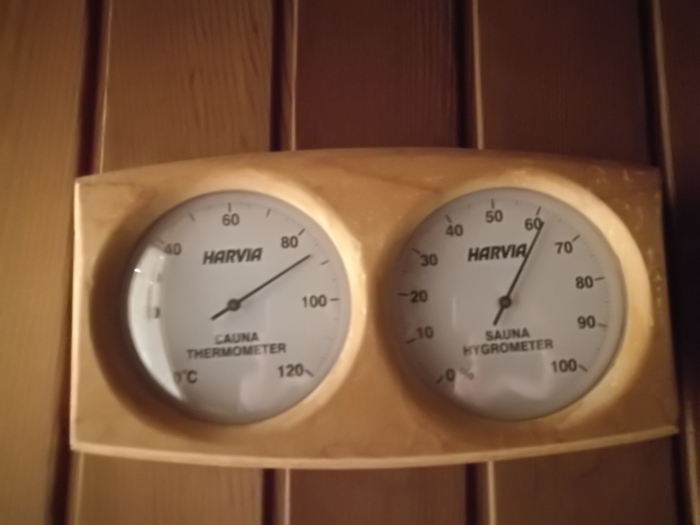 View from the sauna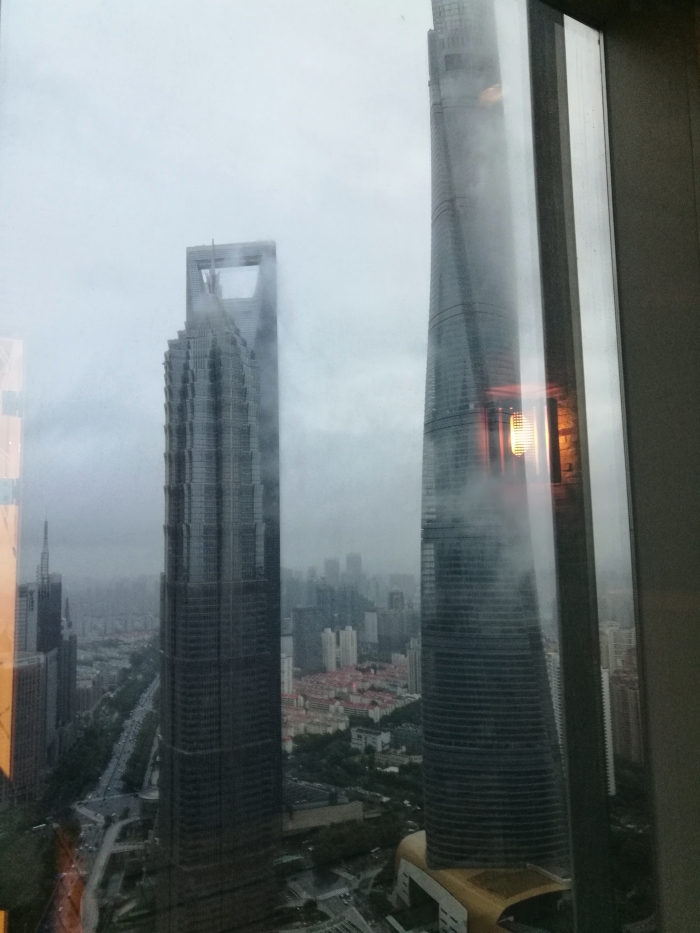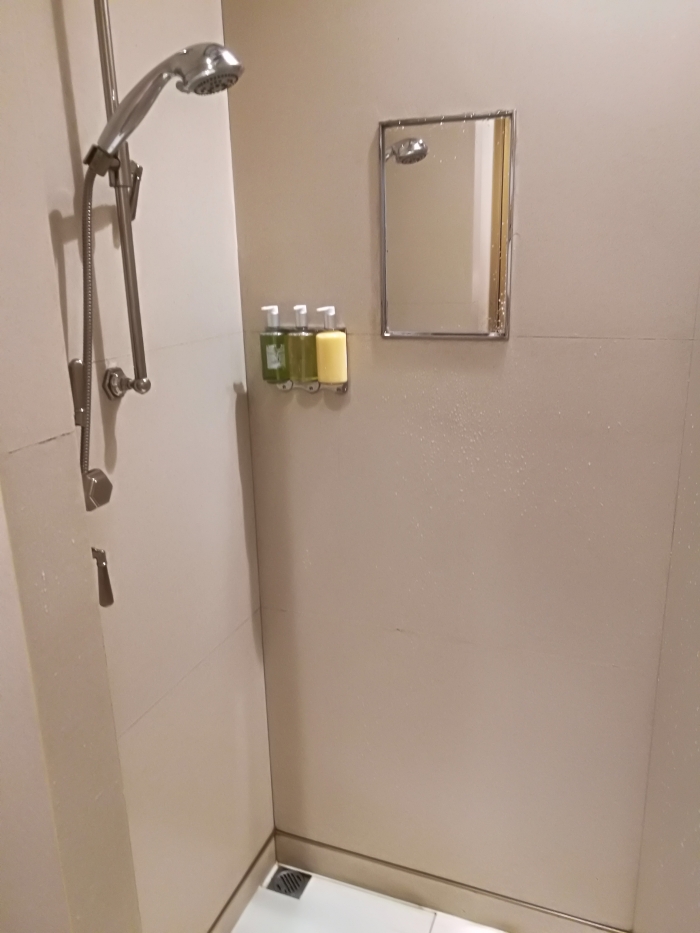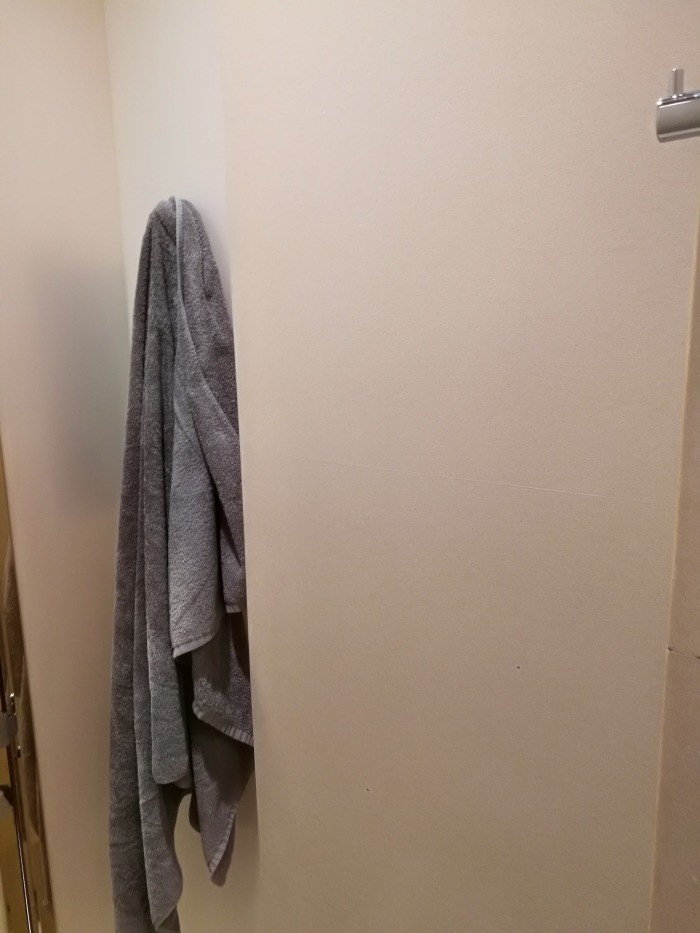 View from the swimming pool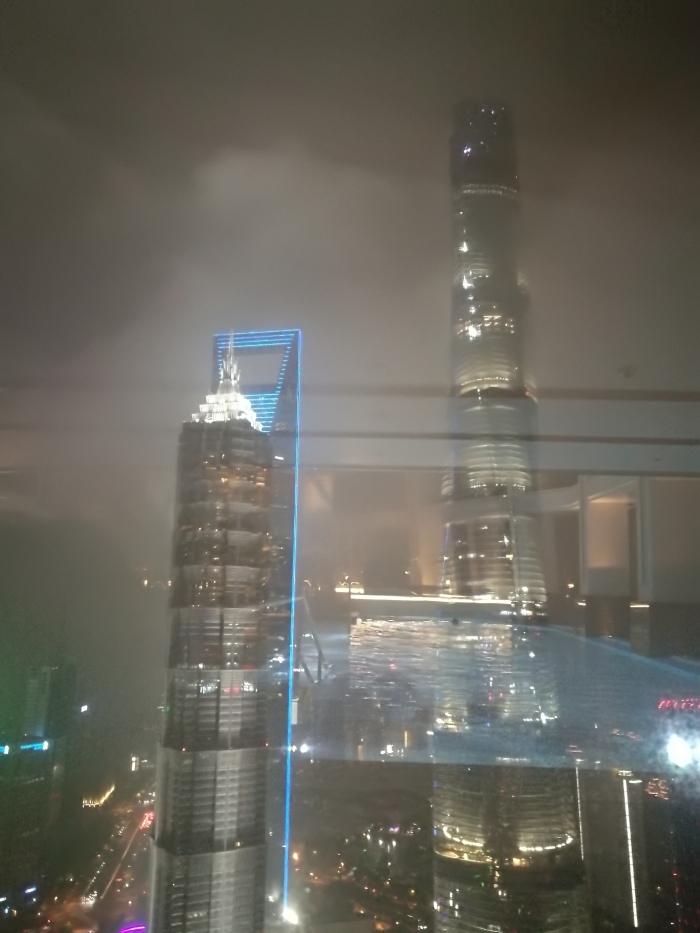 And the swimming pool
The jacuzzi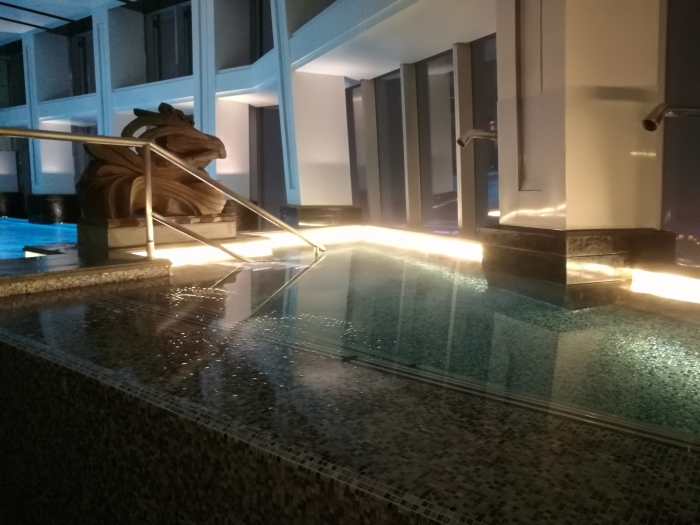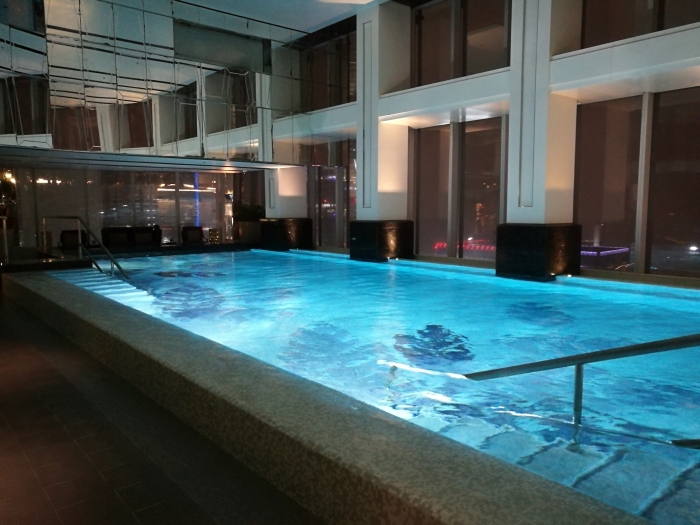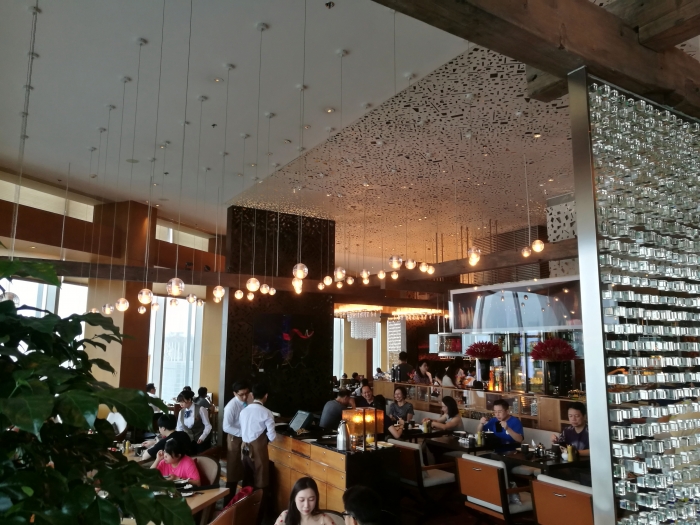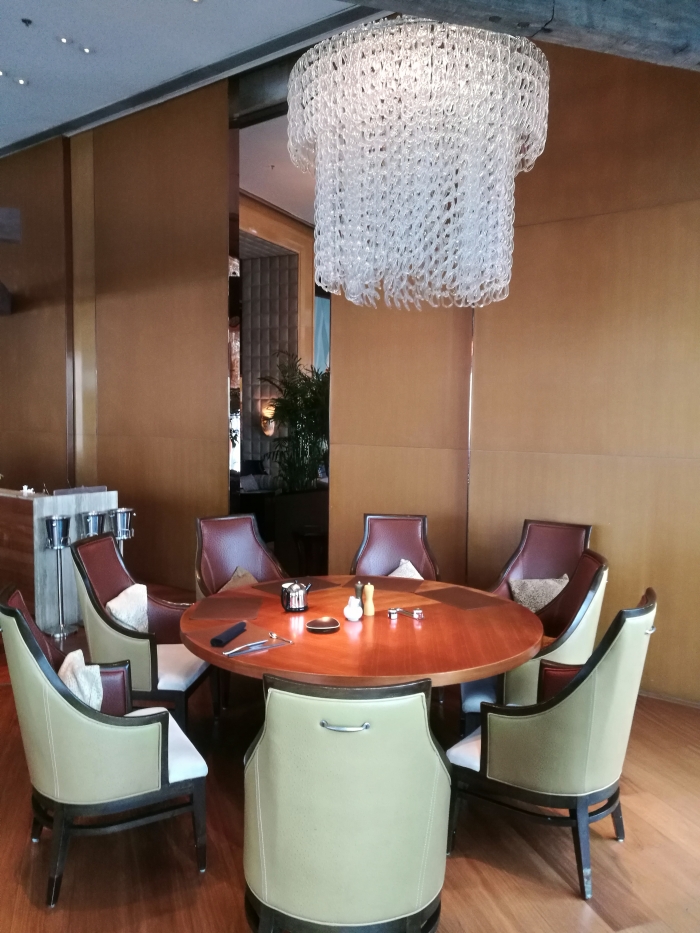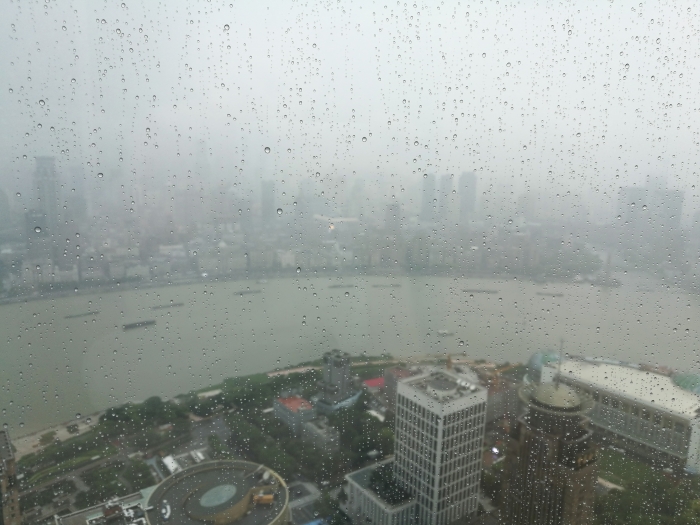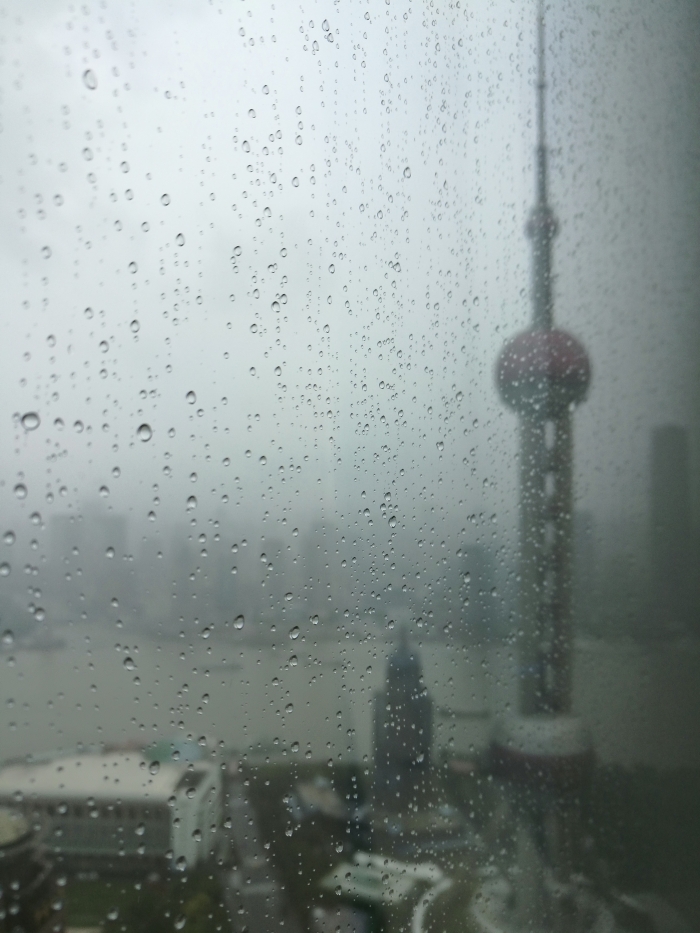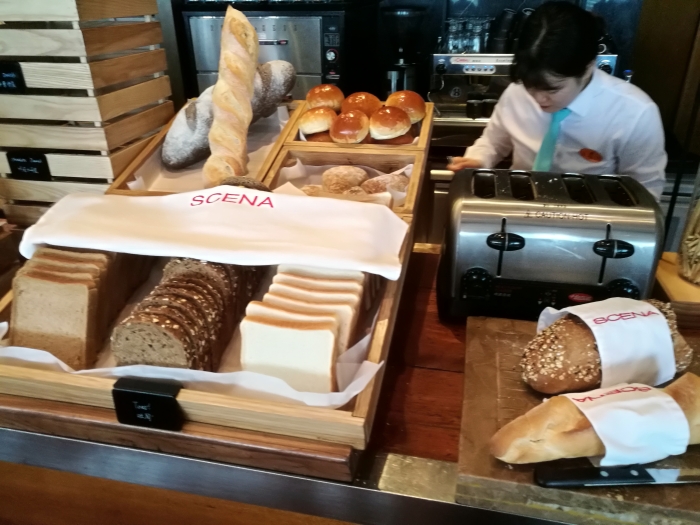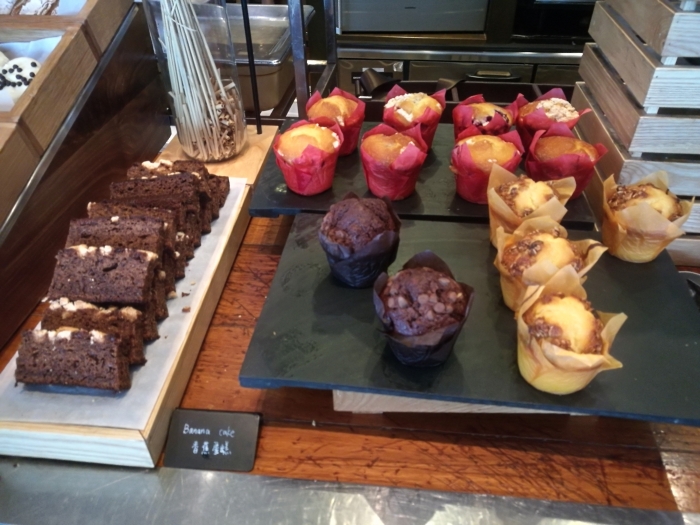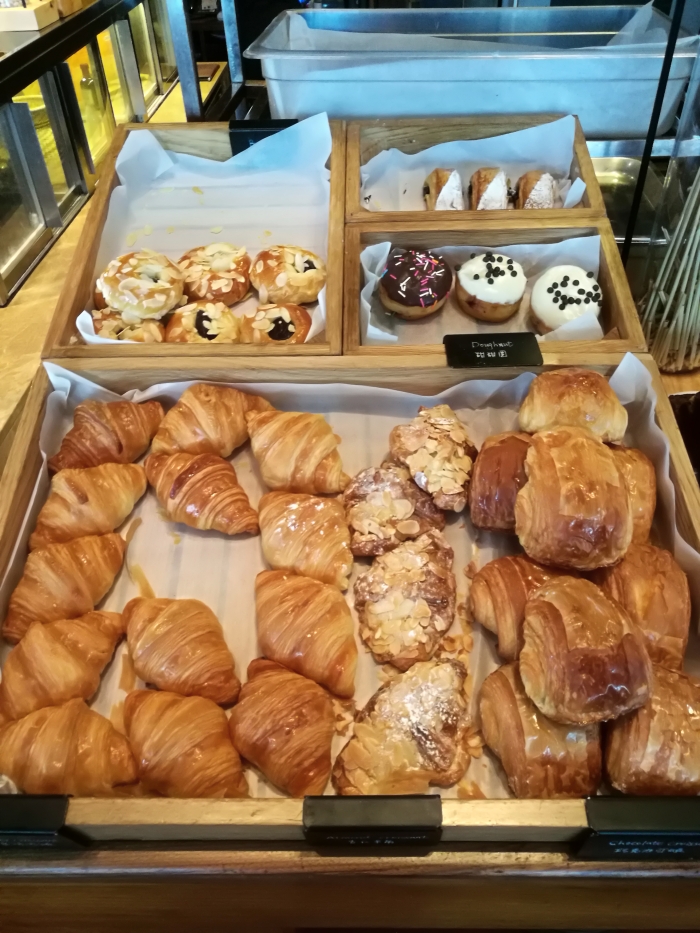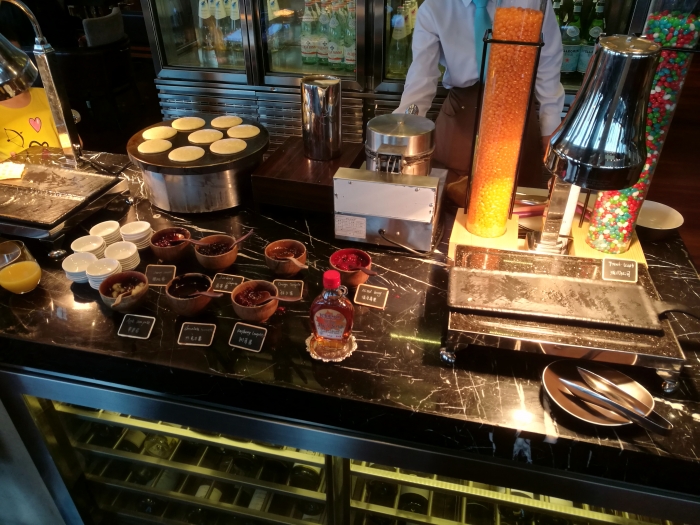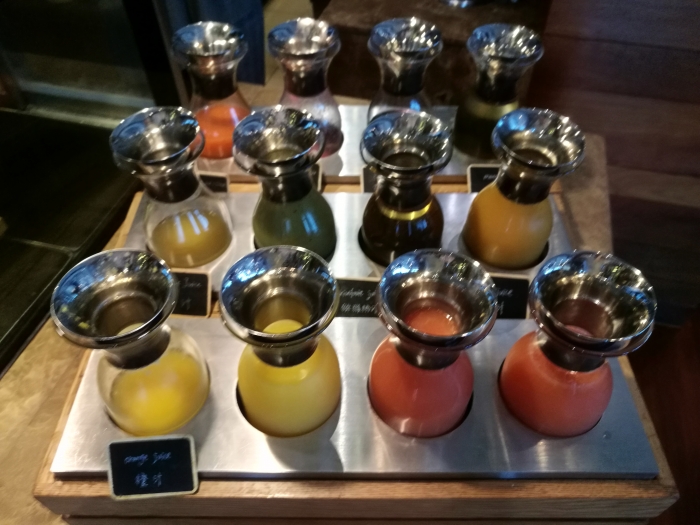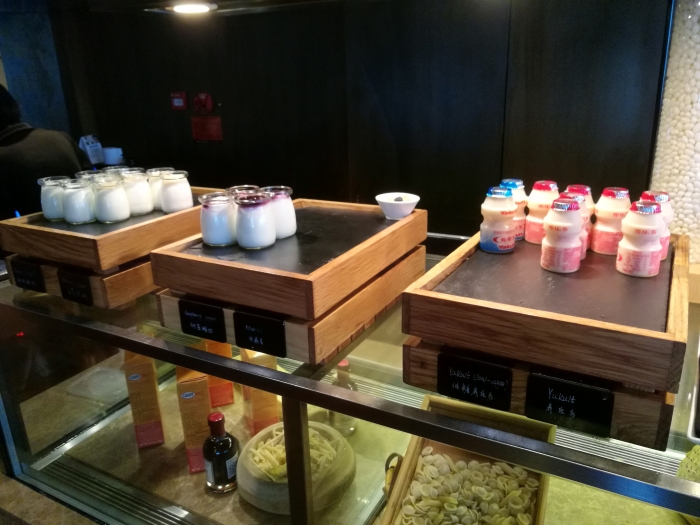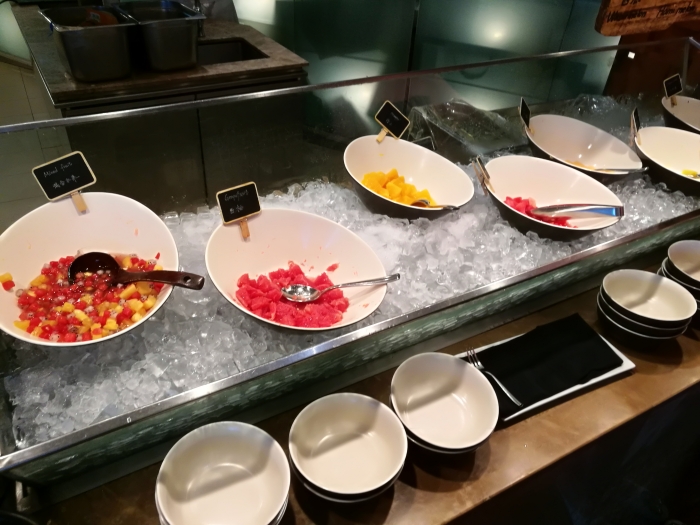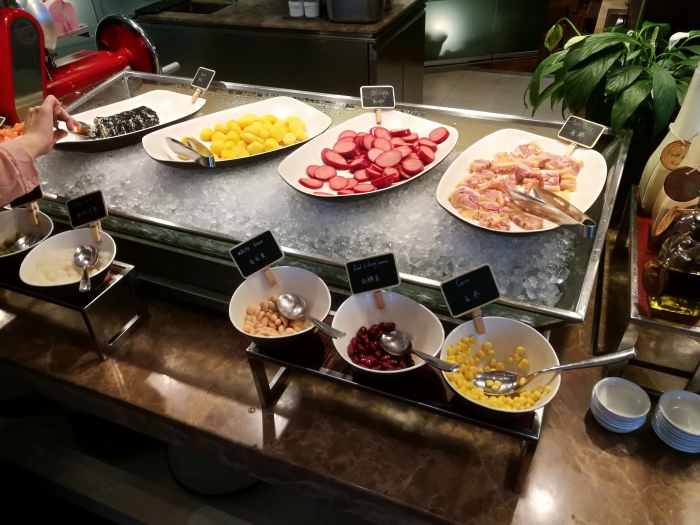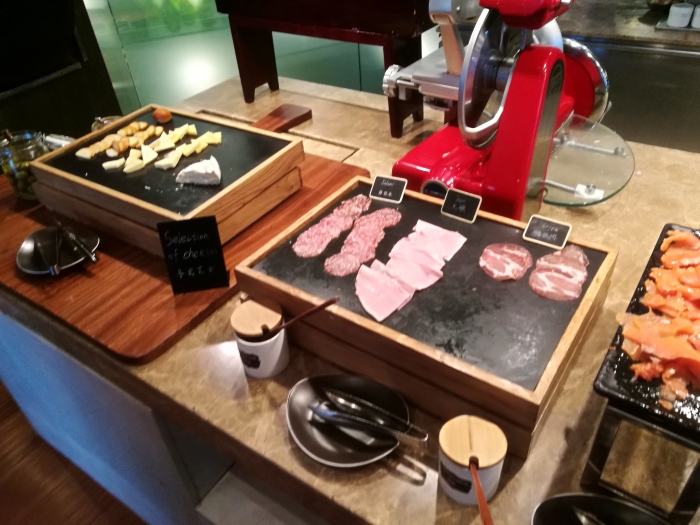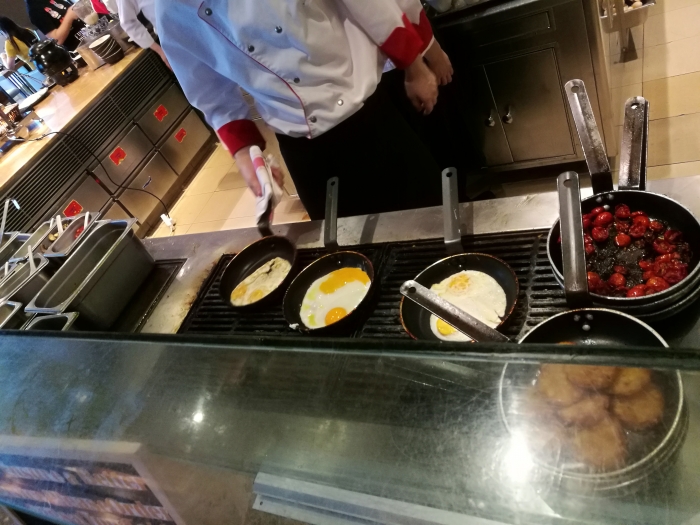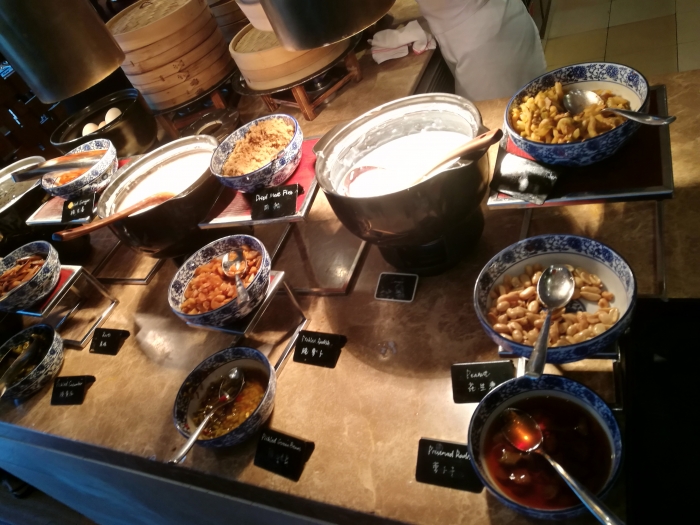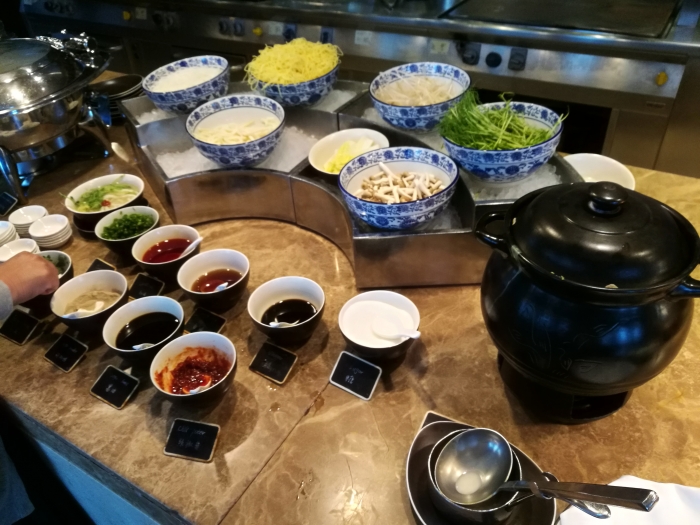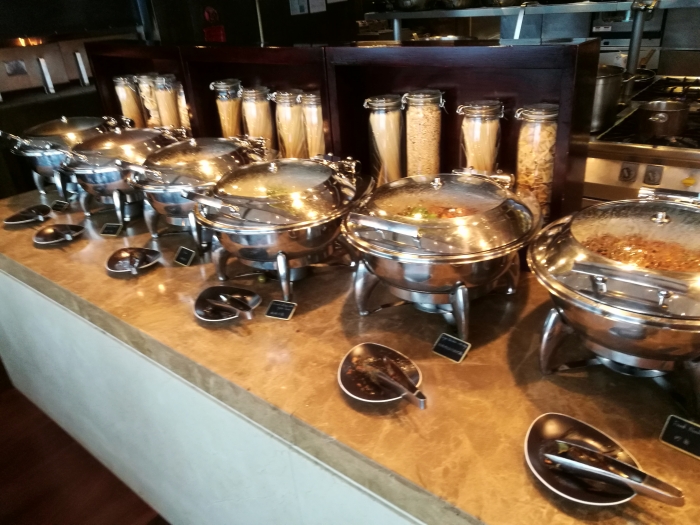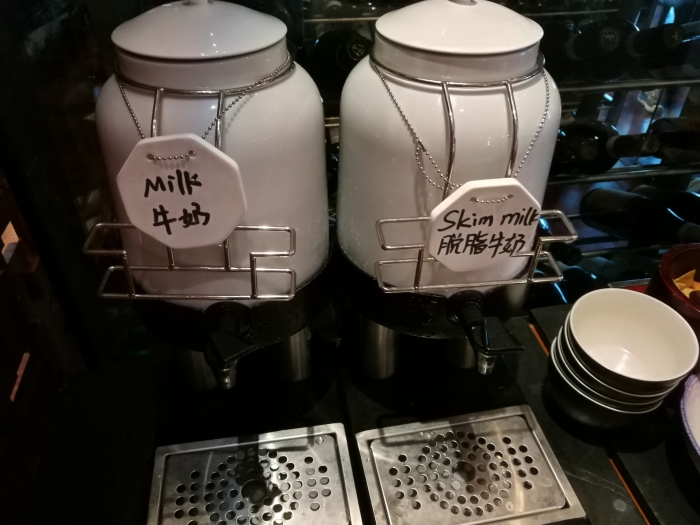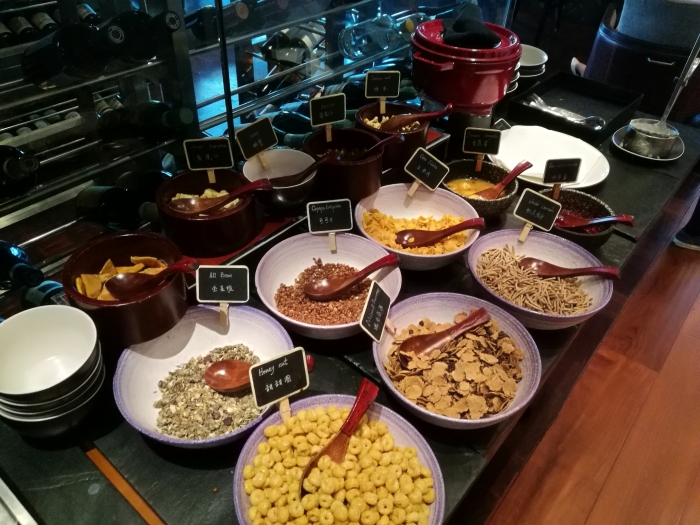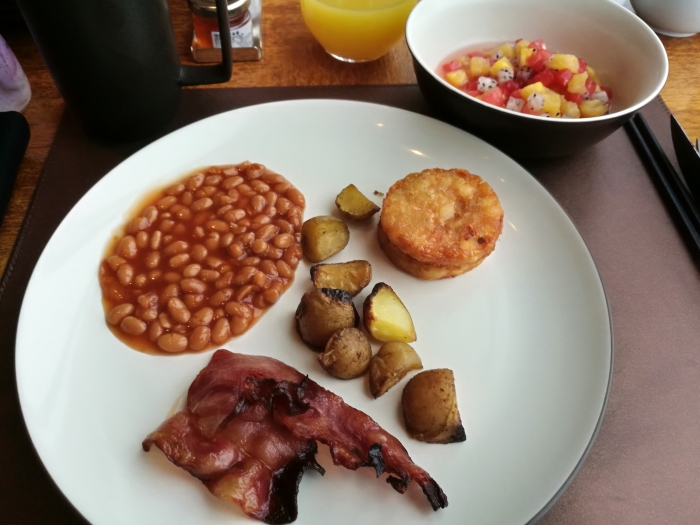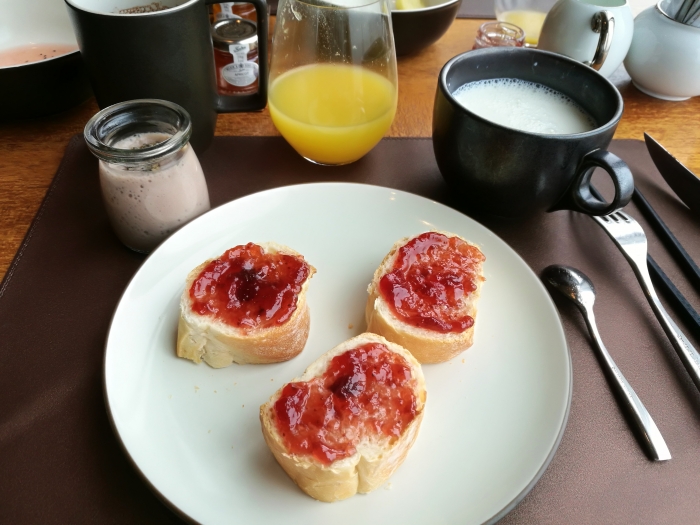 ========== The Ritz Carlton ==========
Summary:
The hotel is very amazing, and we were lucky to have been upgraded to a superior suite.
The view is gorgeous and the facilities also.
The staff was always available for us and very professional