Prologue:
Hello and welcome to the return portion of my trip to NY.

This time I will compare my experience with UA's Polaris business class on the competitive SFO - New York market. So far I was impressed with AA. Will UA compare favorably? We'll see.

My ride from Penn Station was smooth and the AirTrain deposited me by the "C" gates at EWR.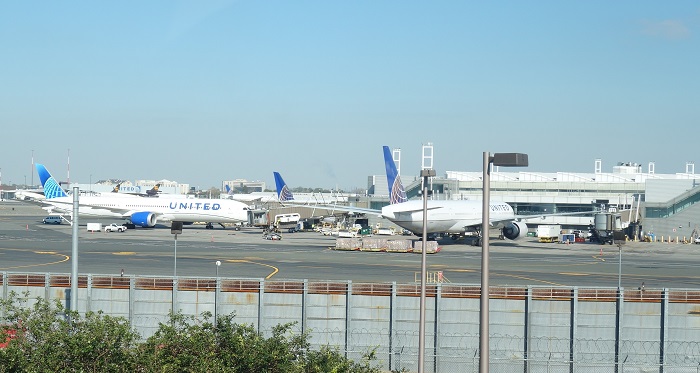 I proceeded to the Premier desk to check in. I tried to get my boarding passes online but the UA app did not give me the option to send them to an alternate email address so I printed the boarding pass at the airport. The agent at the entrance was quick and asked if I was flying Polaris. I said yes and when I tried to show my reservation on the phone she waived me saying that she didn't need to see it.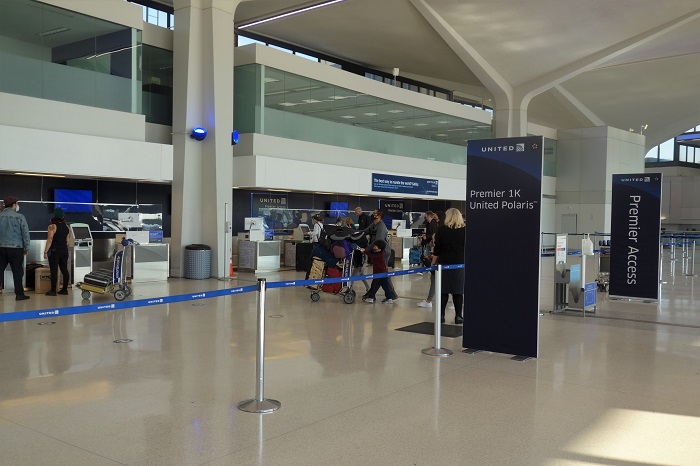 TSA line was not too bad.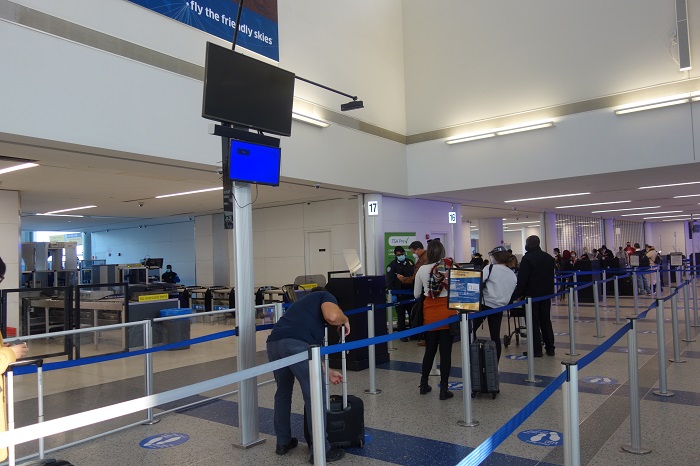 Inside terminal C.
UA is the dominant carrier at EWR.
This was the only UA Club open at this massive airport. It's an old facility that is definitely showing its age and is in need of a major renovation.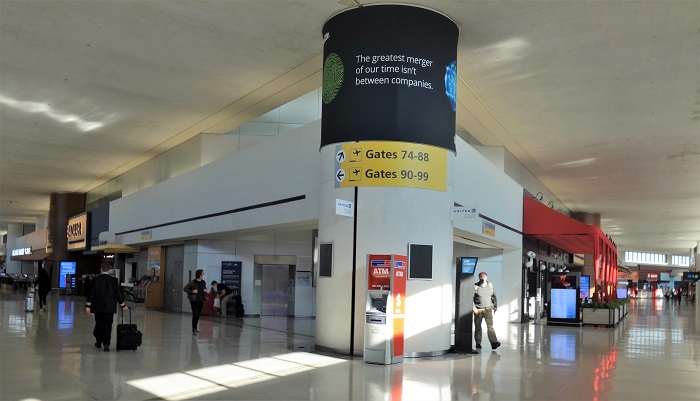 Entrance.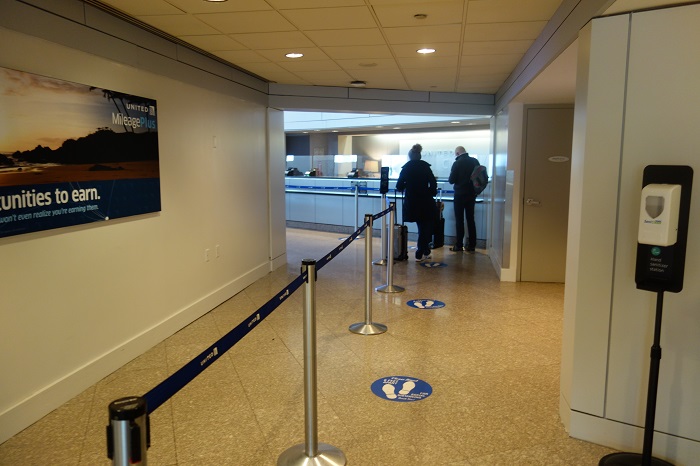 Reception desk.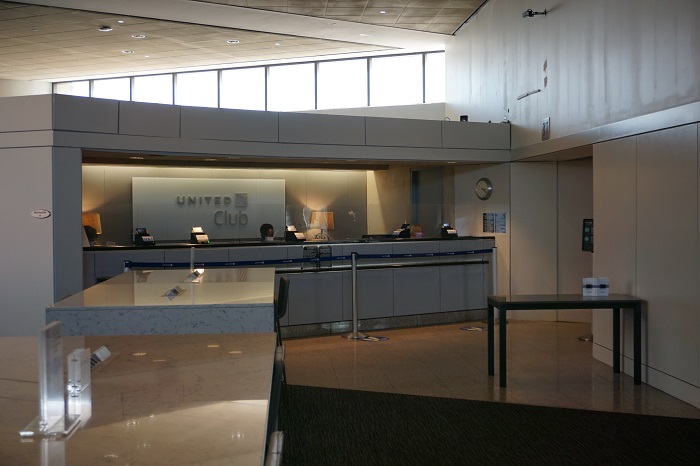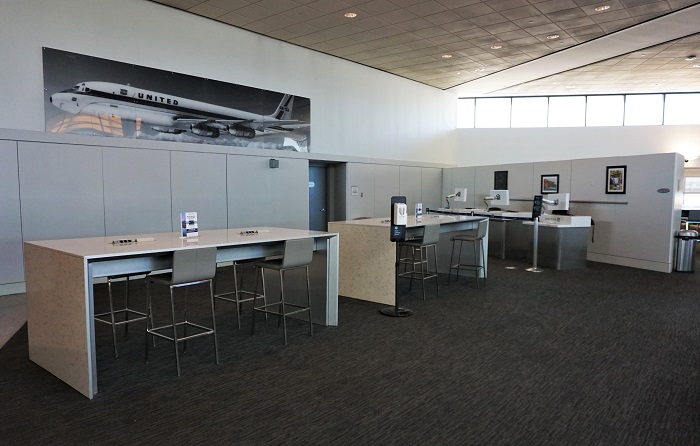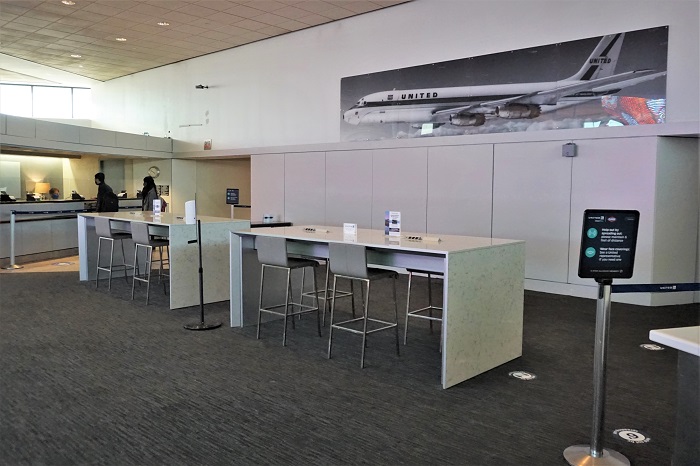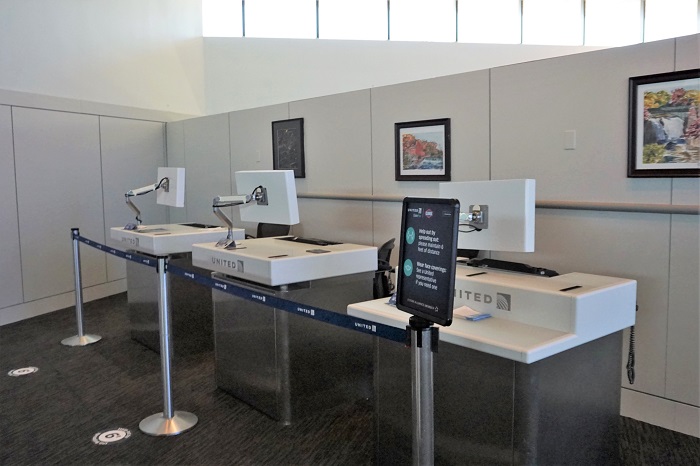 The lounge is arranged in a circular layout looking out into a food court in the middle.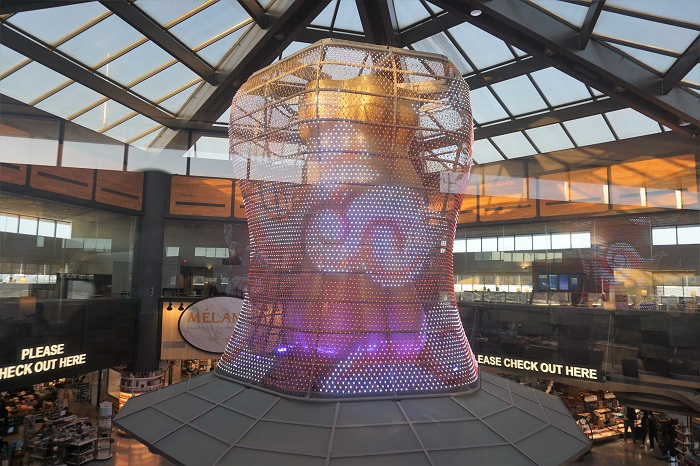 There a different sections with seating area and cubicles.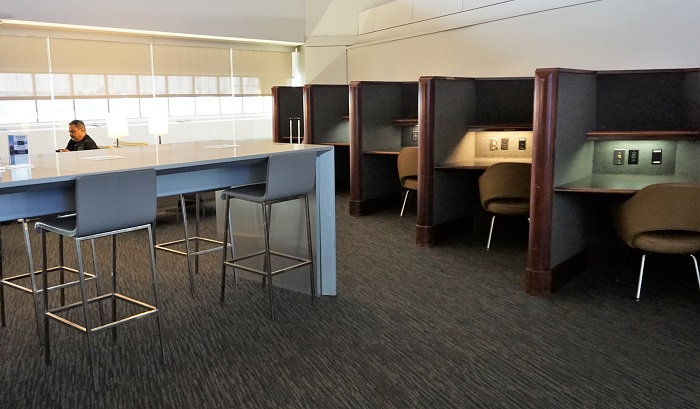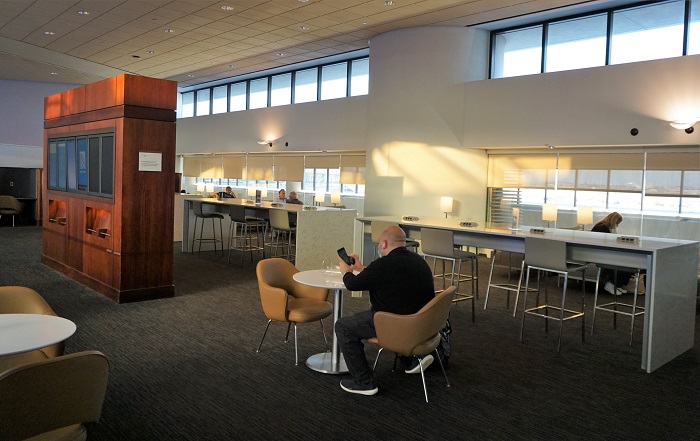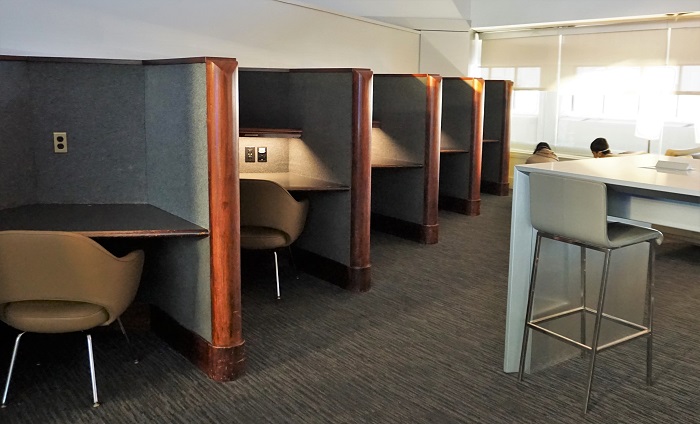 There are markings on the cubicle walls.
Uneven chair.
Bar.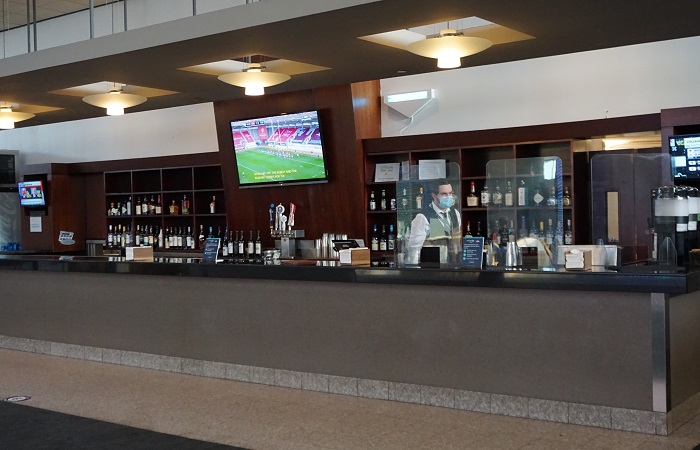 You had to ask for hot beverages at the bar.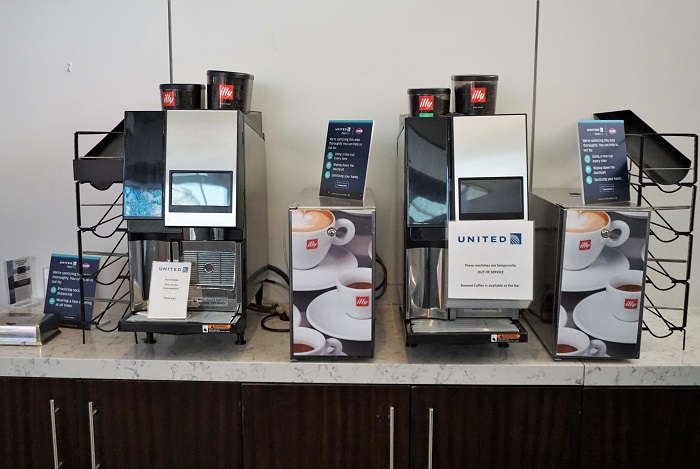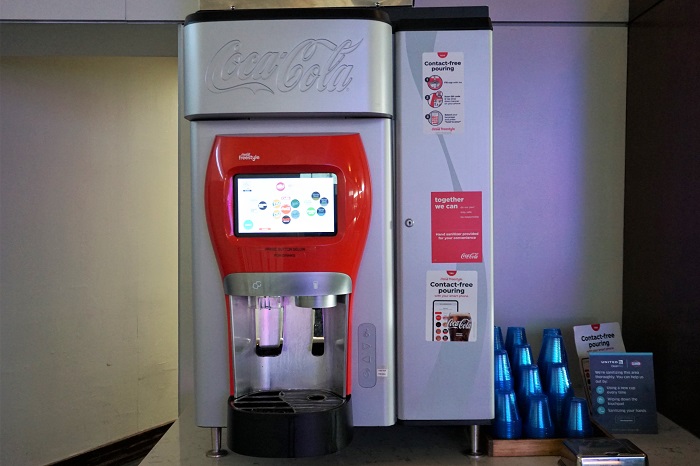 The buffet was like a "help yourself" vending machine.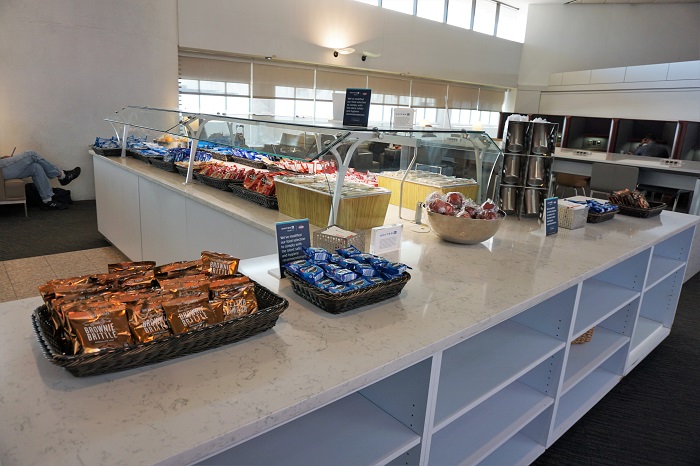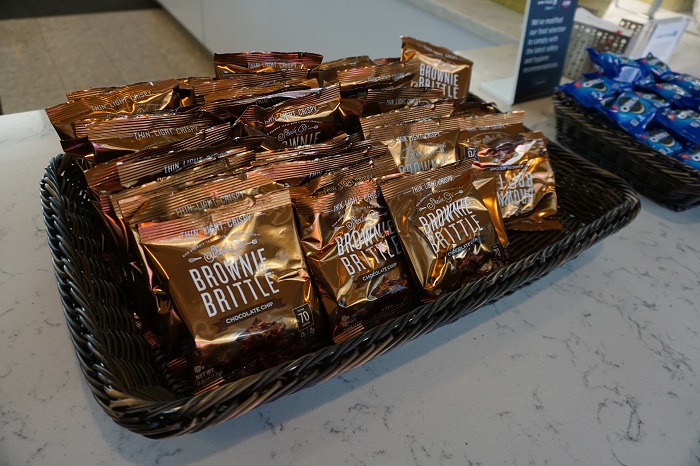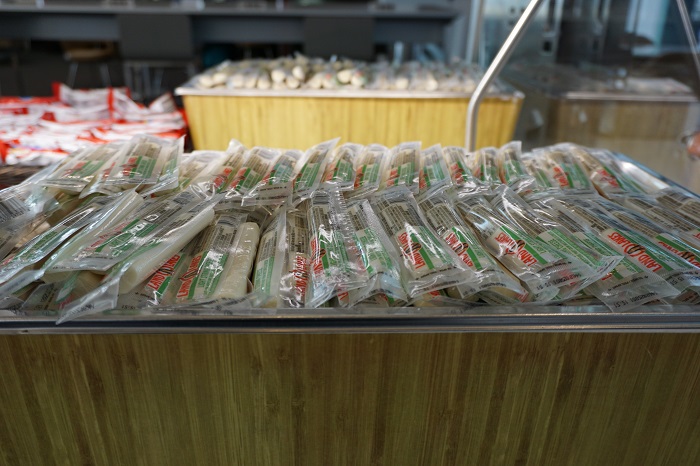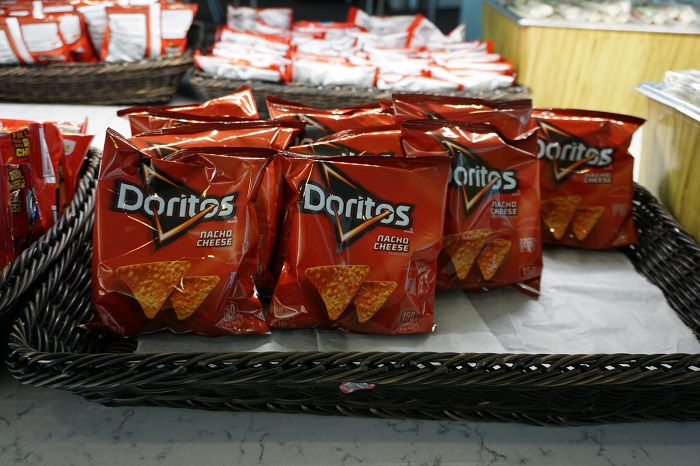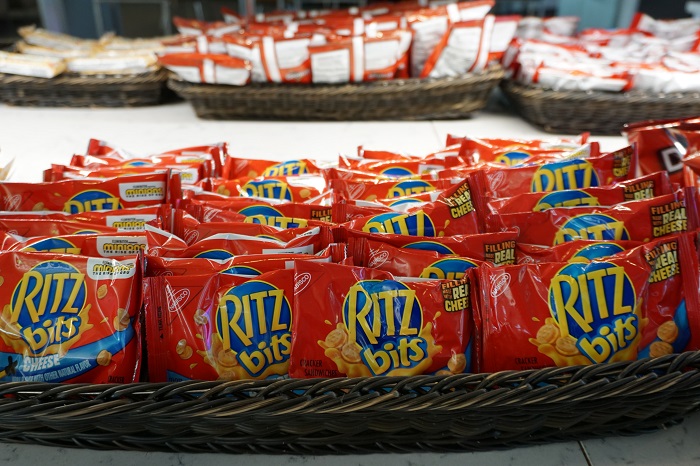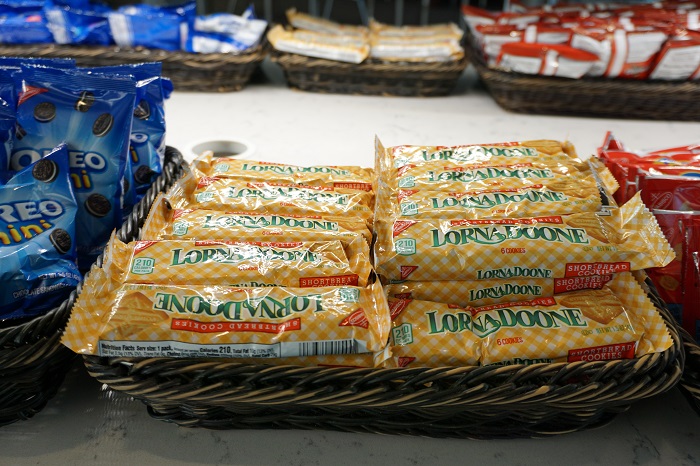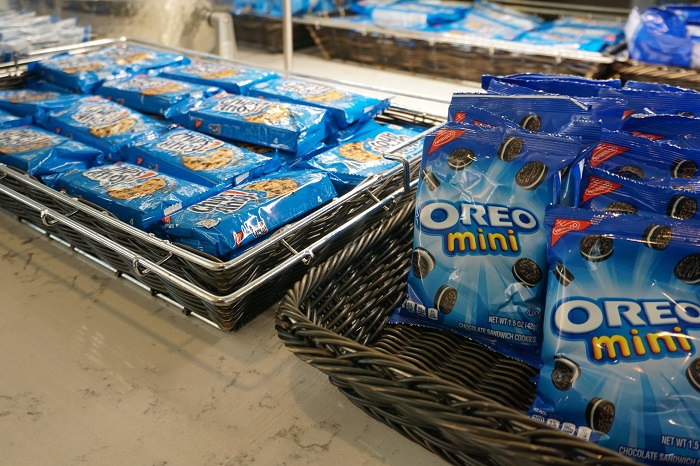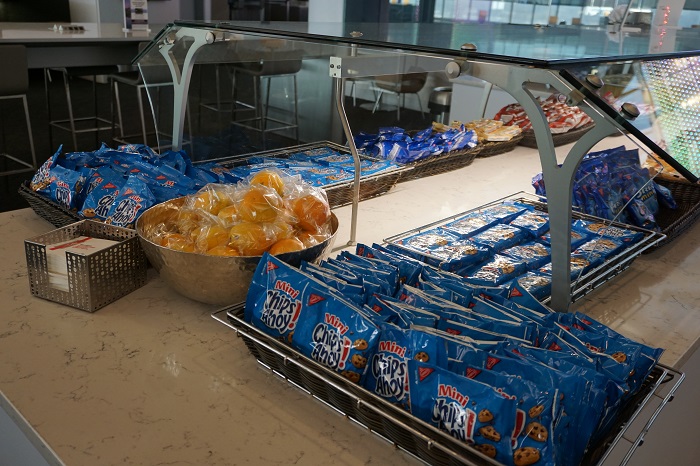 WC's. There were about 3 sets of these inside the lounge.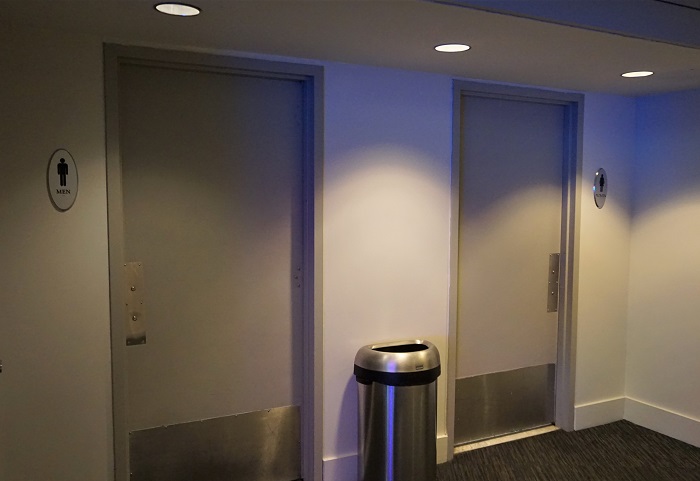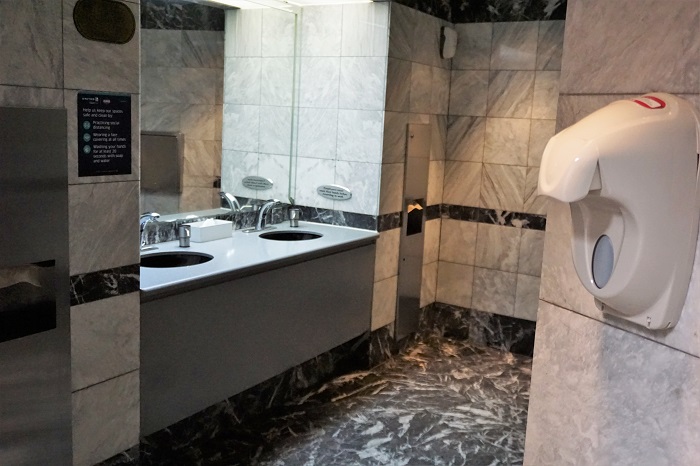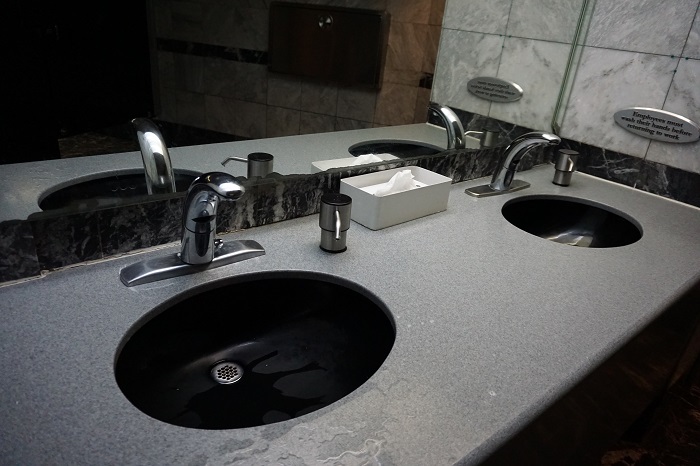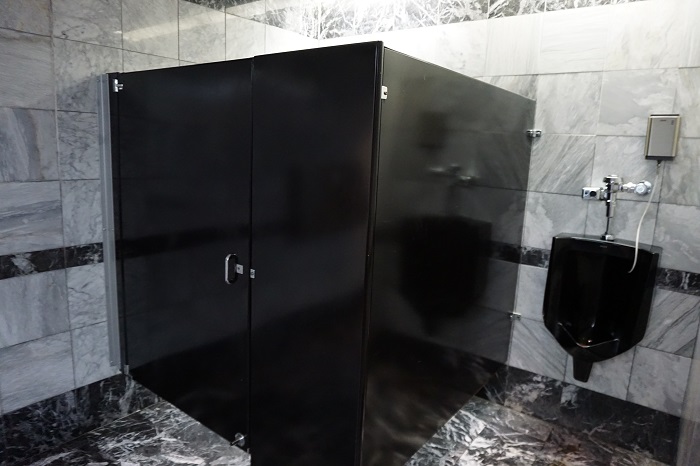 I wanted to check out the famous "pop out" lounge and there was a big sign by the Polaris lounge advising people to go to the one by gate C93. When I arrived I saw this sign.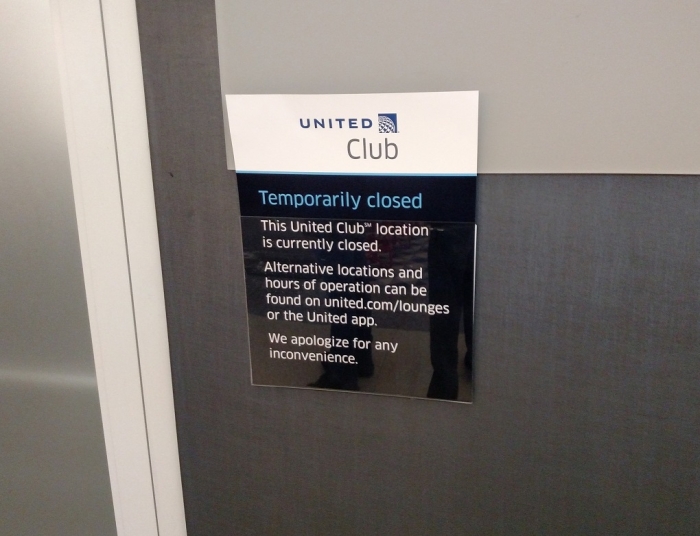 Boarding at the gate.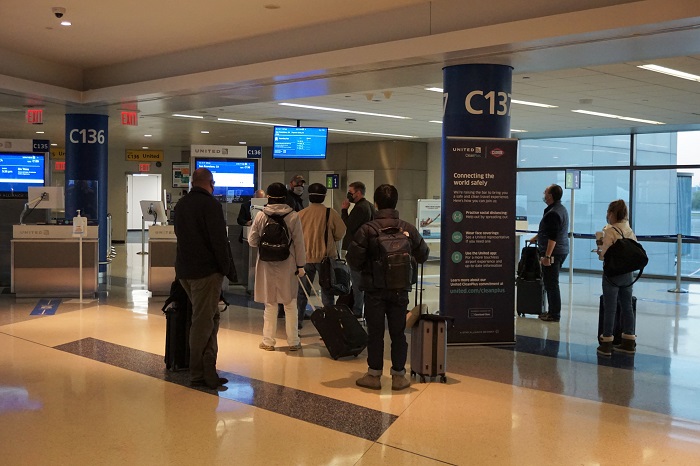 There was a slight delay because one of the pax had an issue with the agent scanning the boarding passes. There was an announcement about bringing only 2 pieces of carryons and apparently the pax had 3..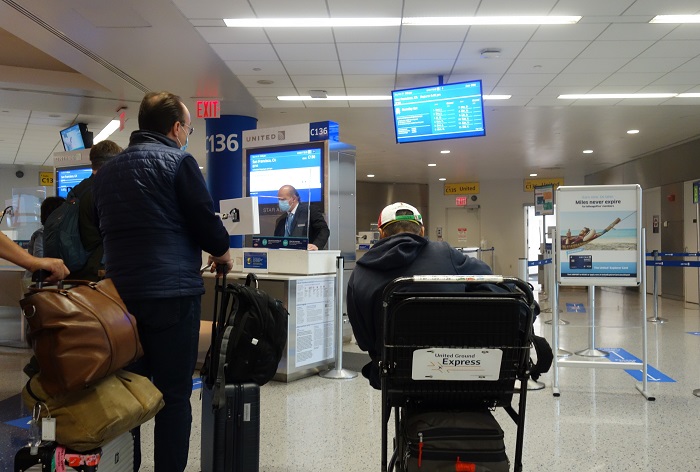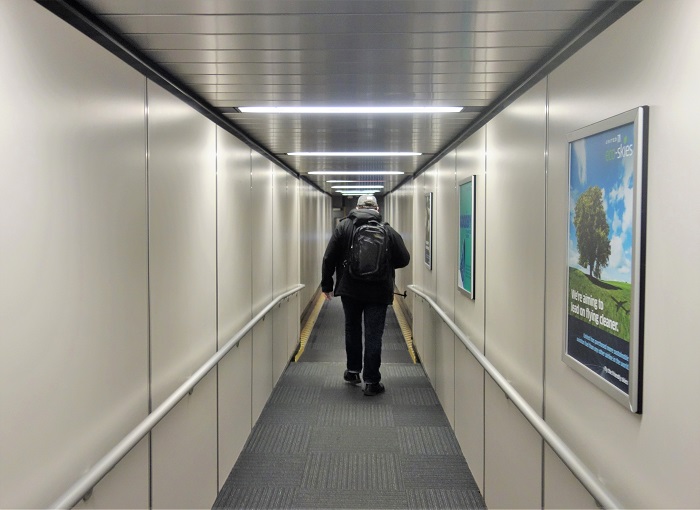 At the entrance a FA was giving each pax a disinfectant wipe.
Polaris cabin.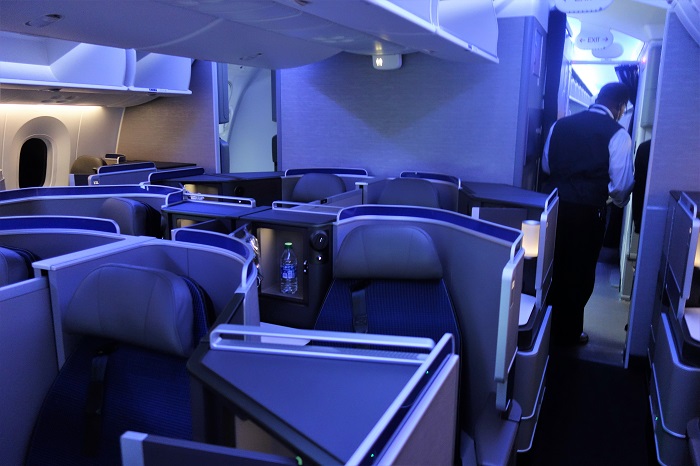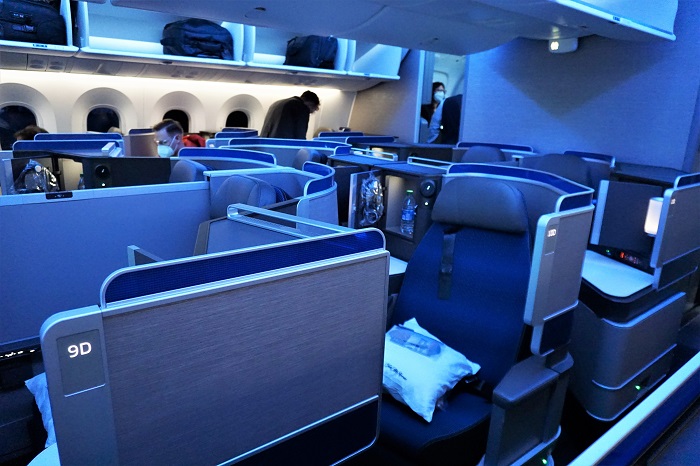 My seat 9A.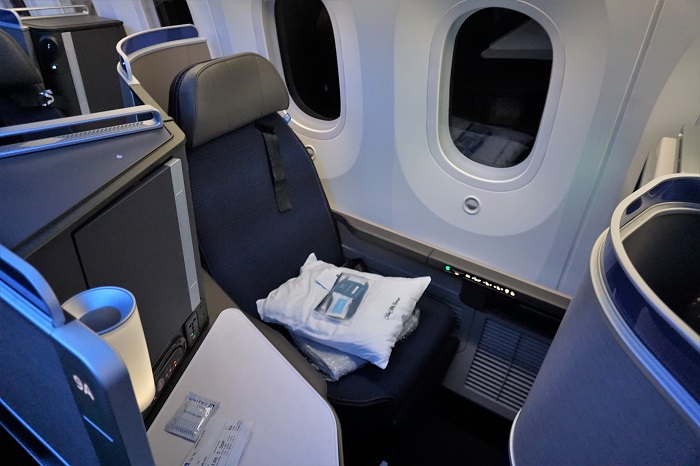 Amenity kit pillow and blanket at the seat.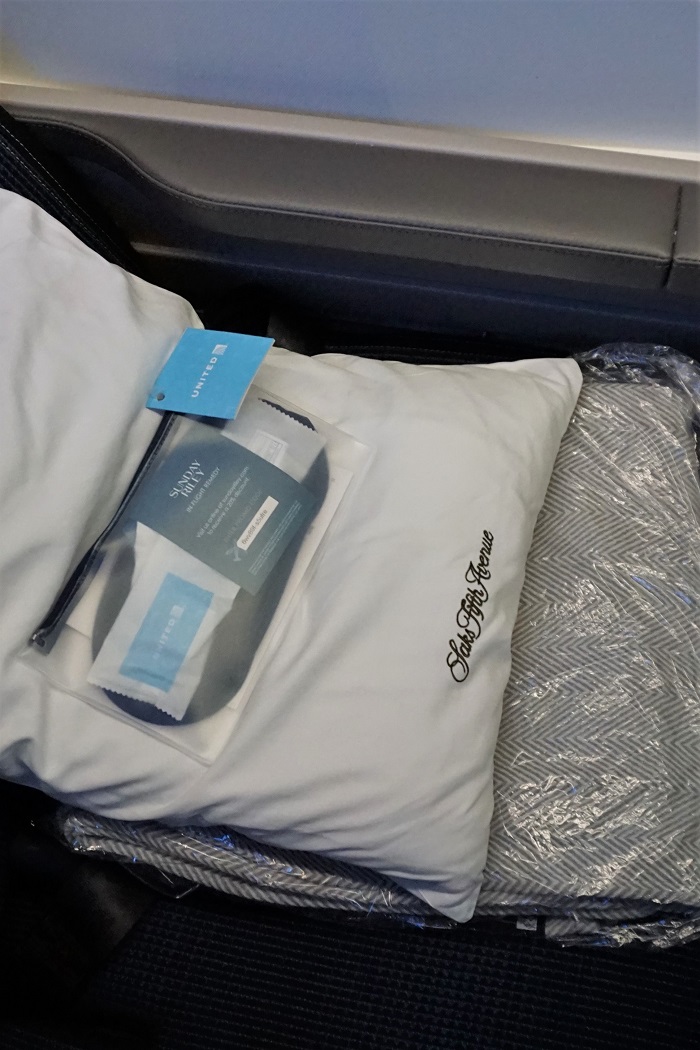 Screen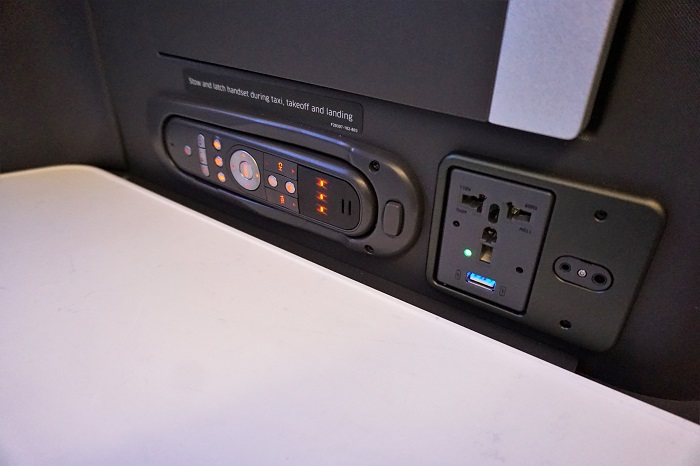 Lamp.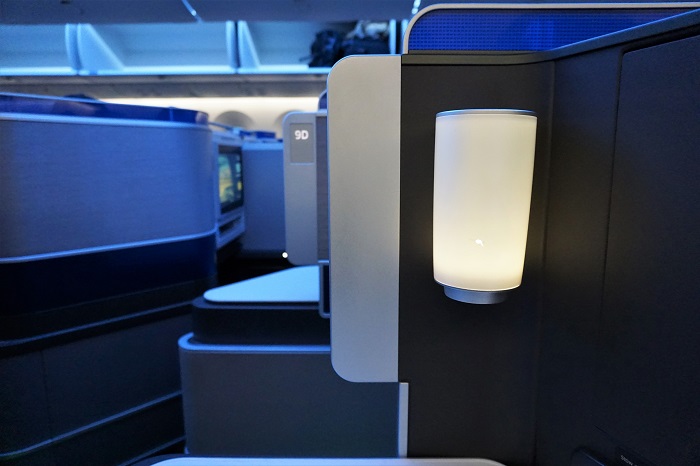 Reading light.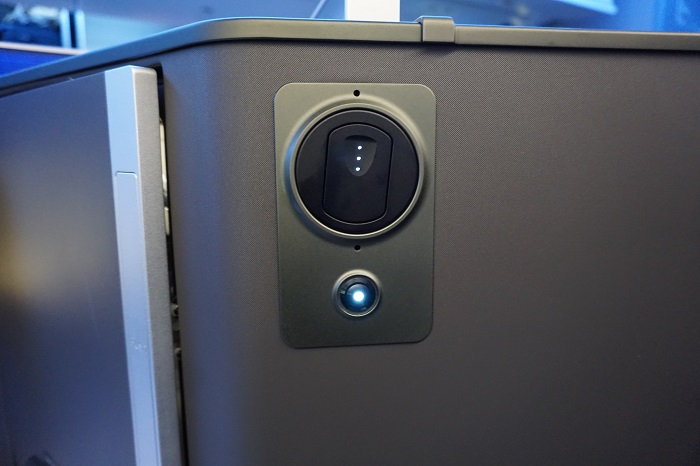 Notice the narrow exit to the aisle.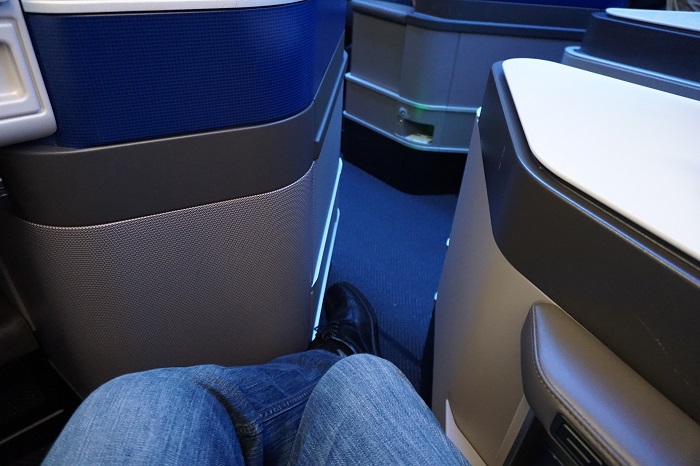 Footrest.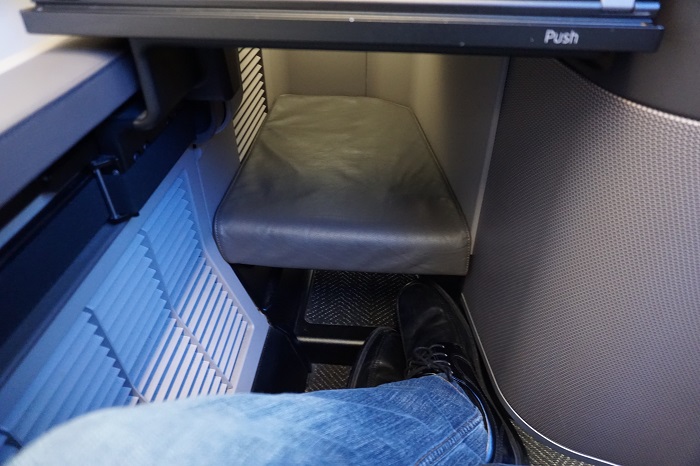 Seat control.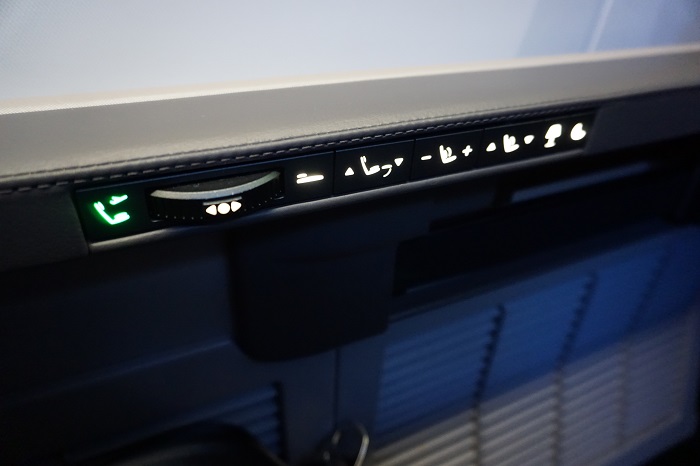 Compartment for headphone and bottle of water.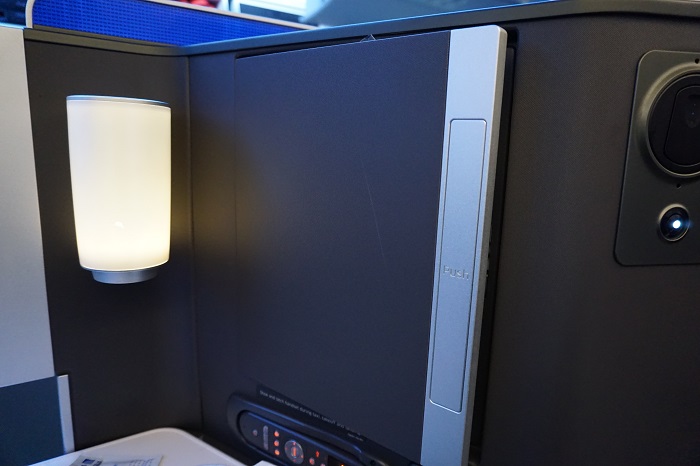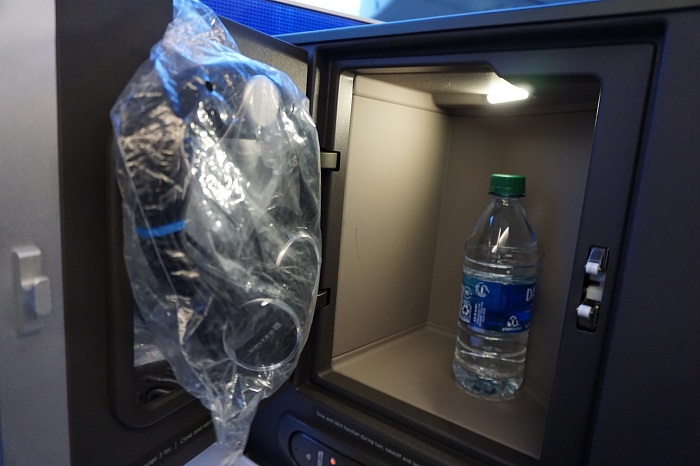 Mirror.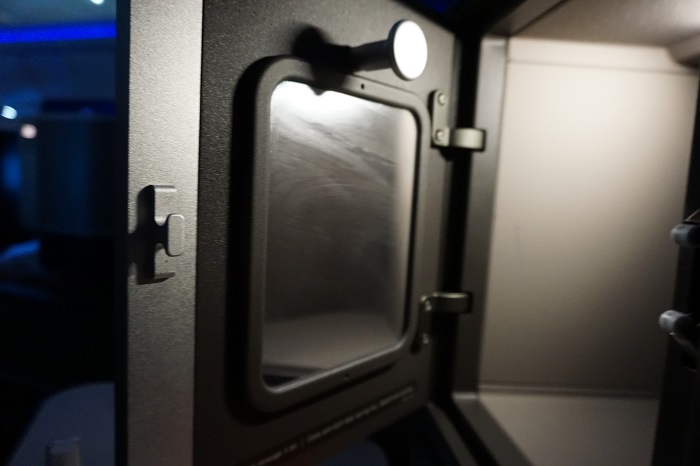 Tray table.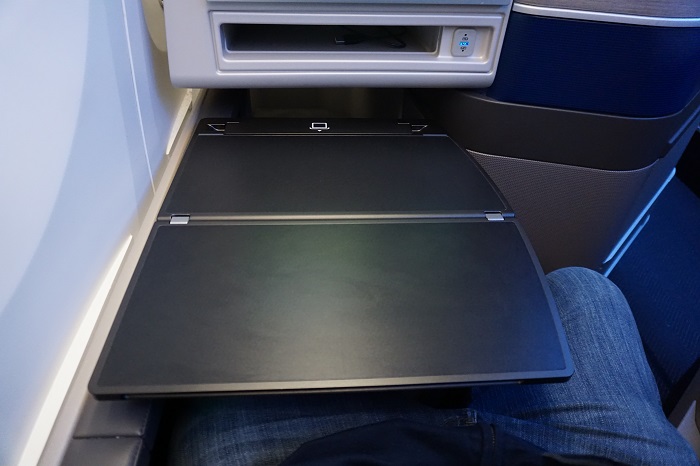 Tablet mode.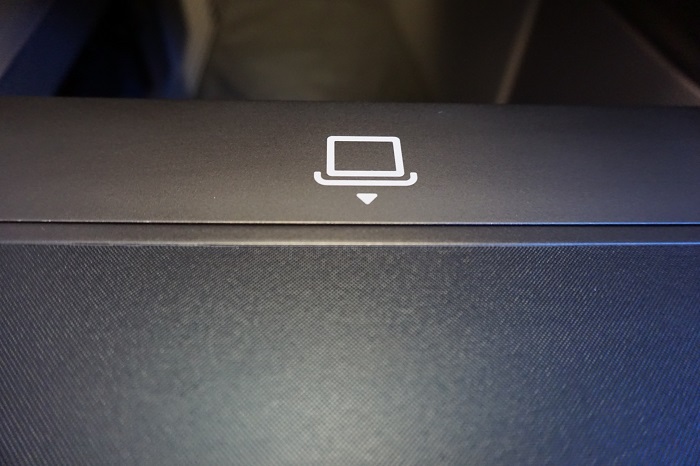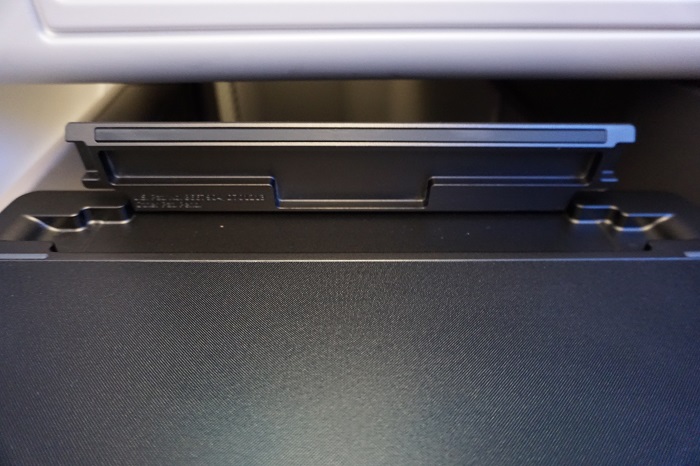 No magazine.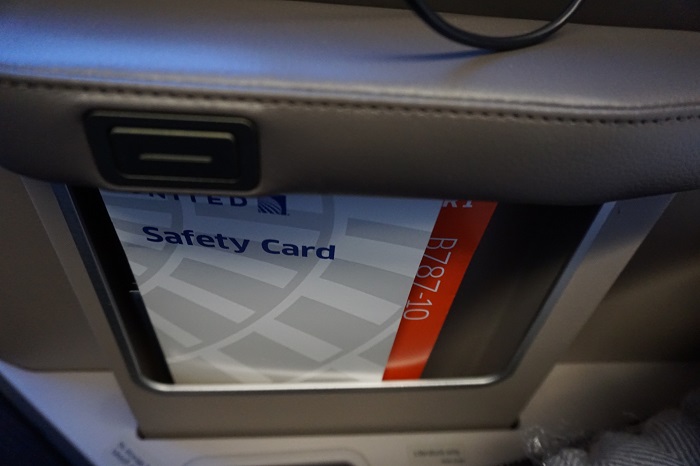 Saks Fifth Av. pillow and blanket. The pillow cover was very smooth.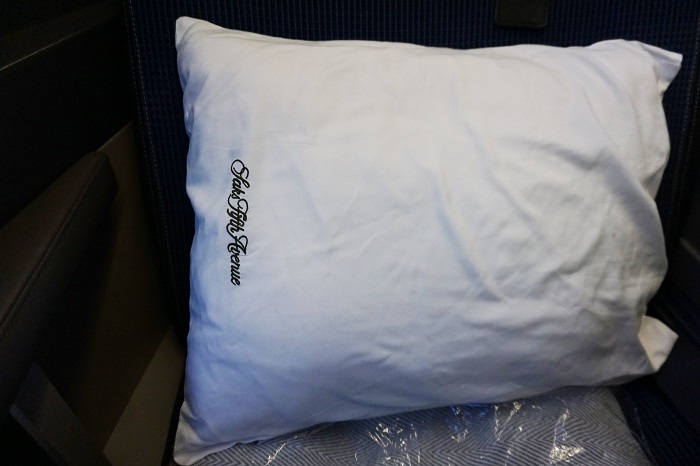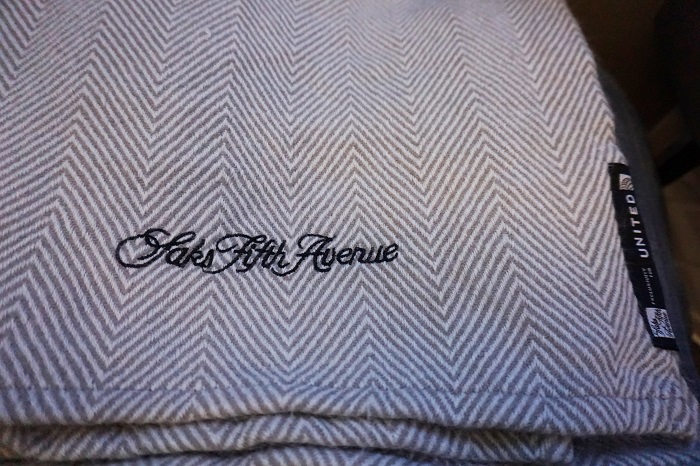 WC before take off. The seat was dirty. I don't know if that was a cleaning oversight or someone used it after being cleaned.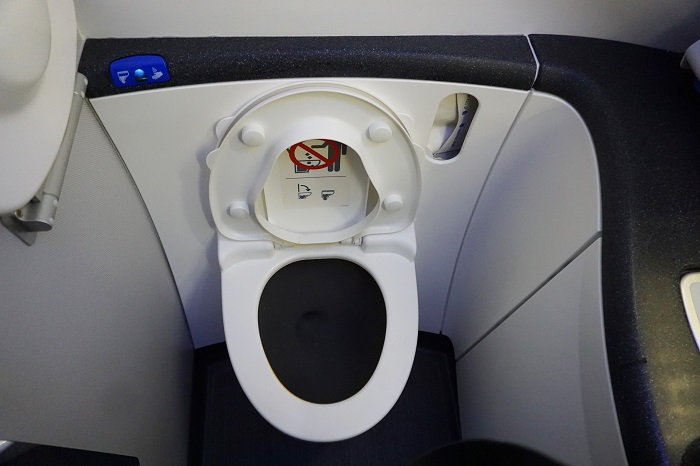 Toiletries.
Safety video.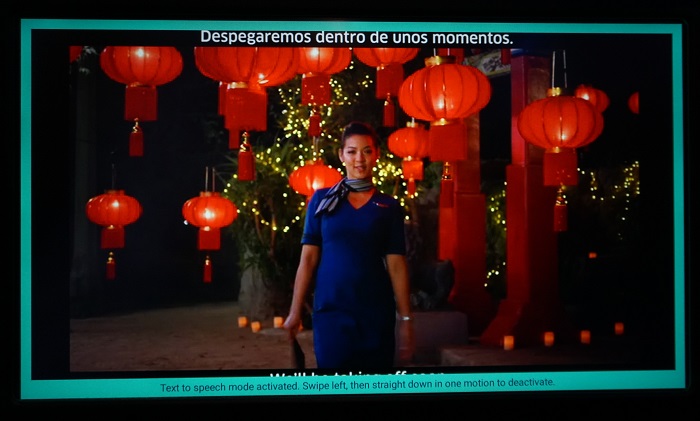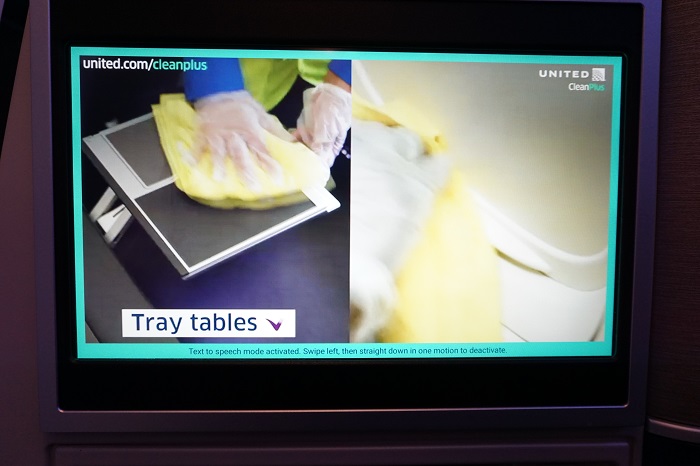 FA's asked each pax about the dinner choice - chicken pad thai OR vegetarian ravioli. There was no printed menu like AA. I said to the FA "I take all of the above". She replied "you must be hungry". :P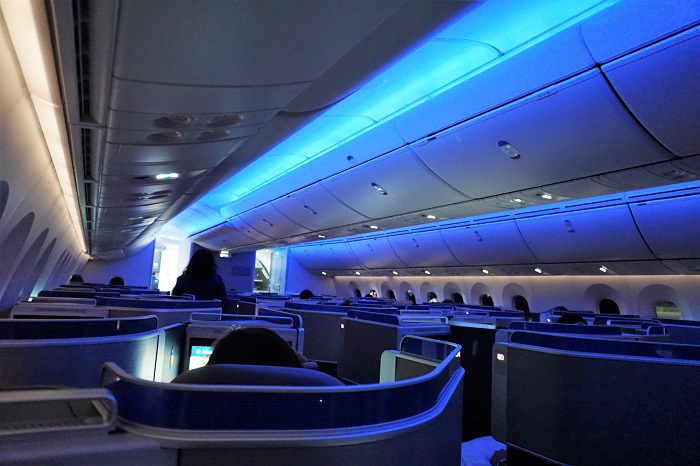 Amenity kit.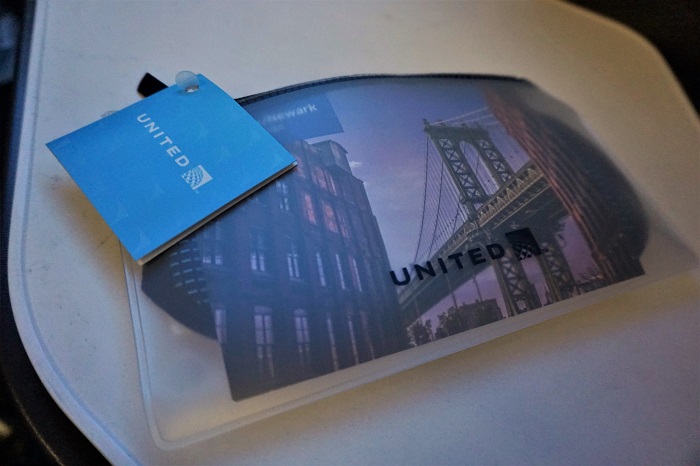 Very basic and there is no hand lotion.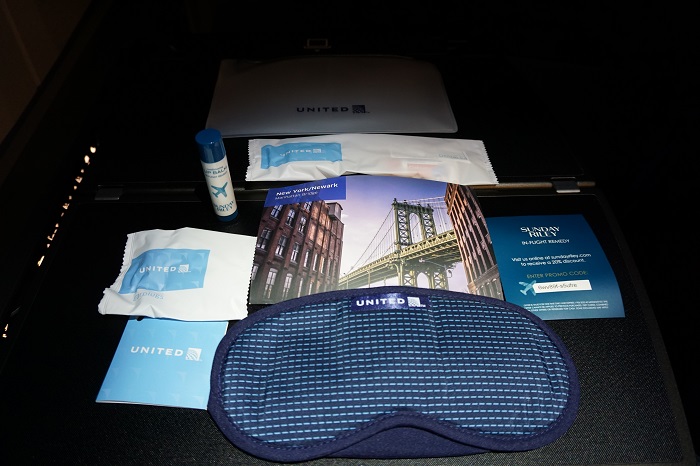 I ordered my half cranberry and orange juice mix. I was given 2 cans of each to mix it on my own. Let's play bartender!
Everything was individually wrapped. The dish had 3 layers of aluminum paper covering it. I noticed that there was no ice cream on my tray and when I reminded the FA she apologized and brought it back right away.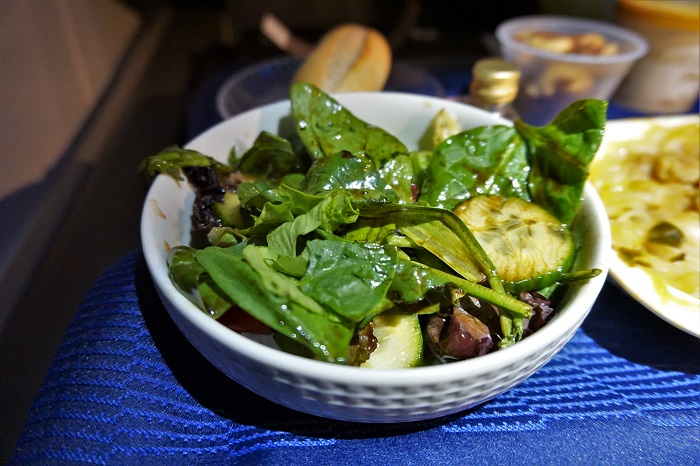 Too much sauce on the pad thai but it was delicious.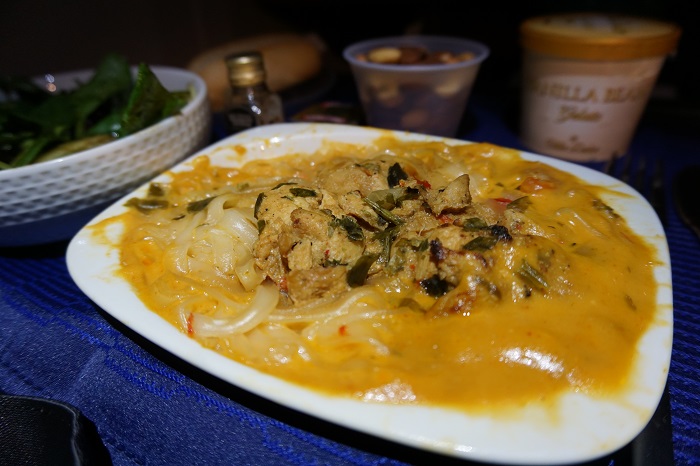 Dessert.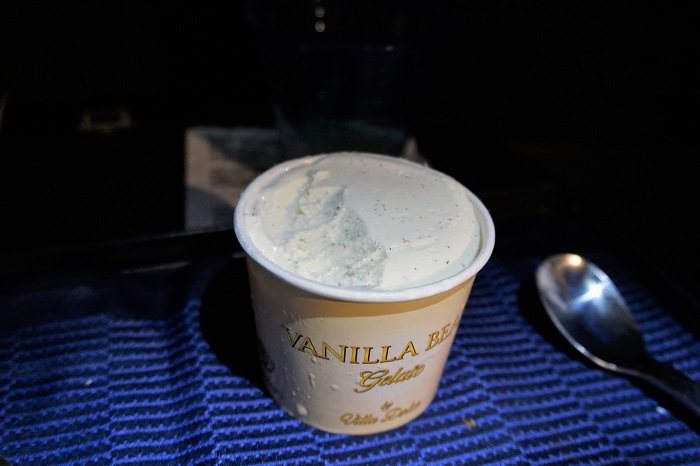 Nothing like a nap after a meal.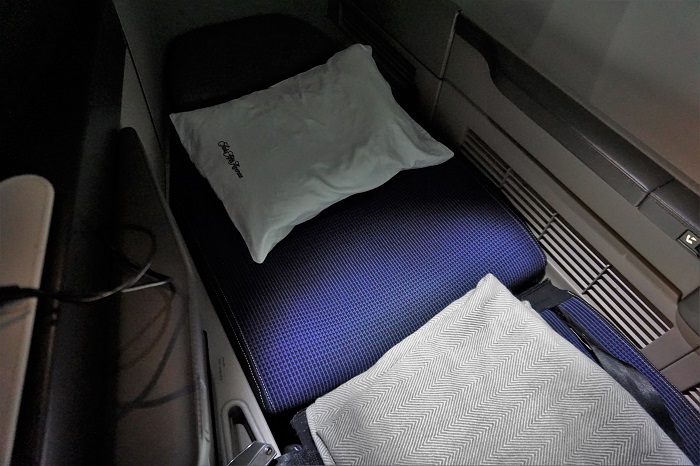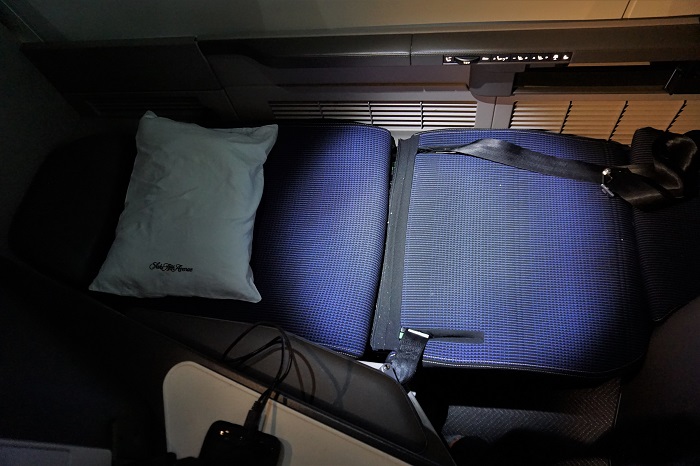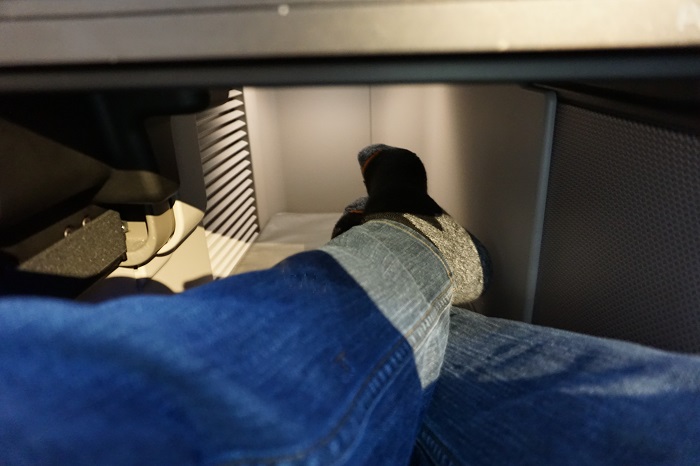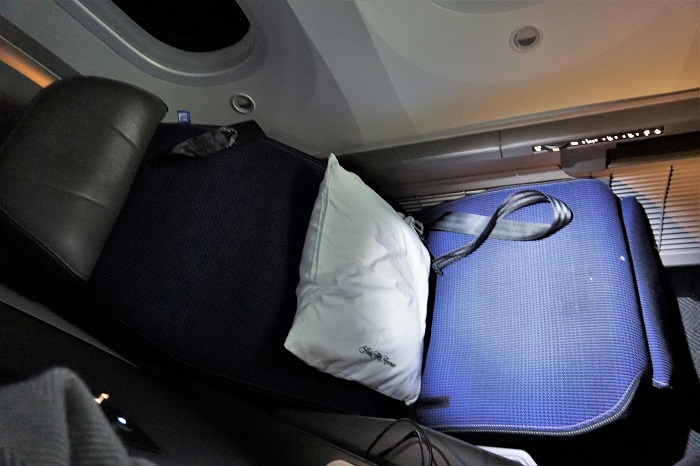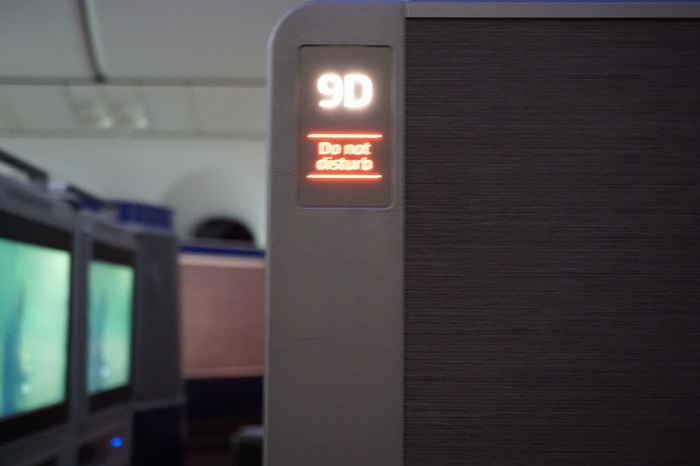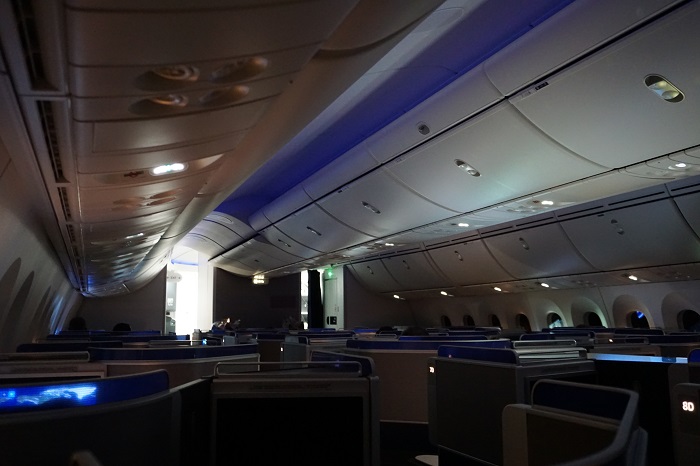 Drink and snack before arrival. There were two snack baskets on the credenza at the front of the cabin.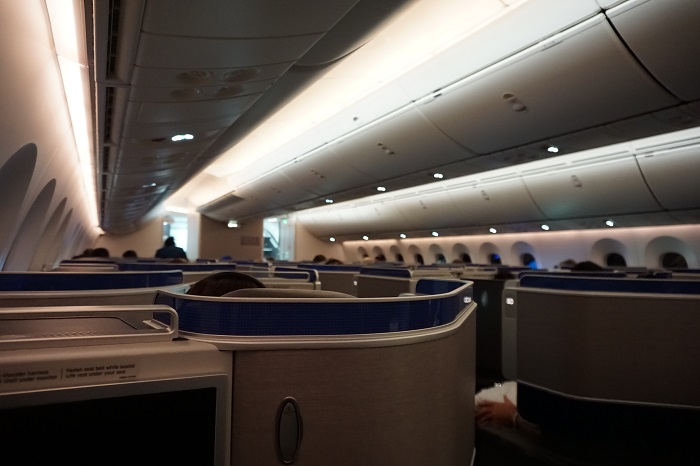 Landing @ SFO.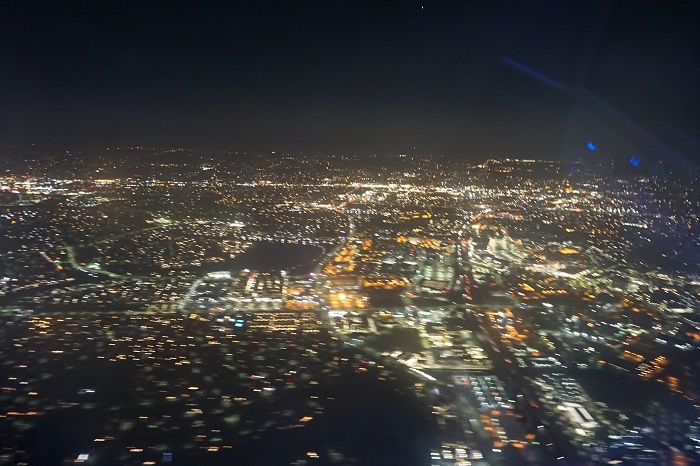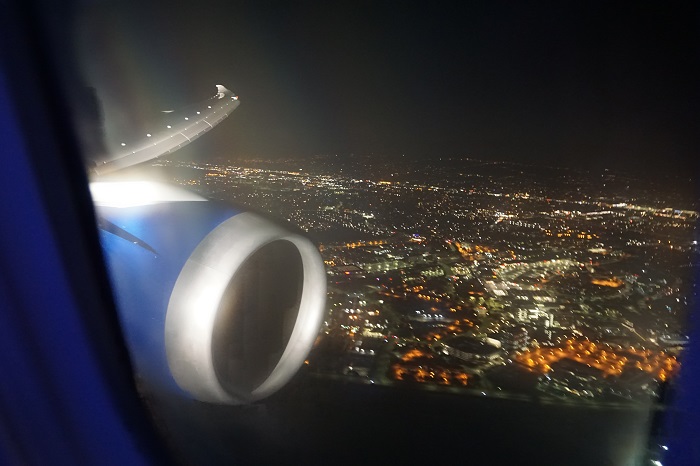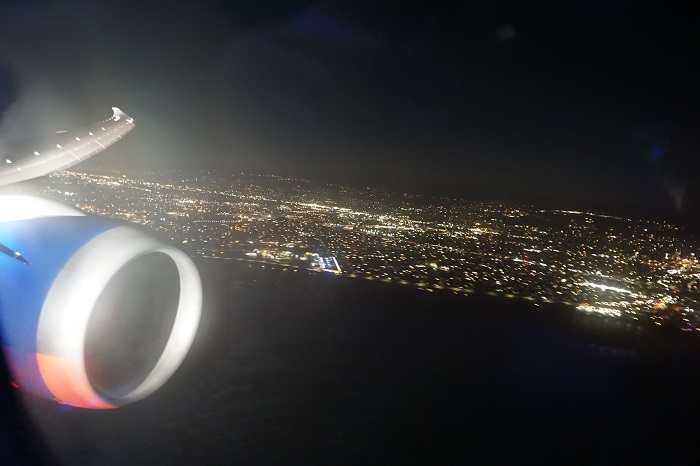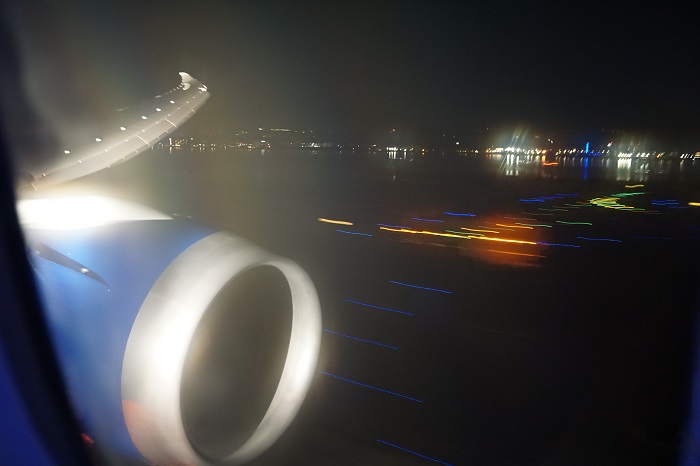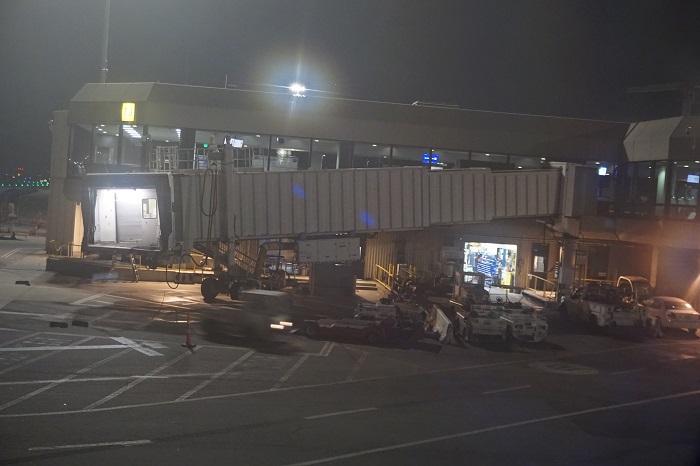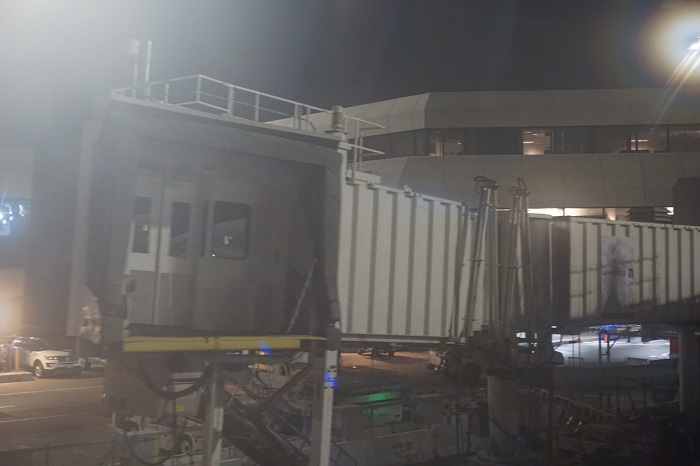 Intercontinental Times Square.
I had a decent stay at this contemporary and stylish property.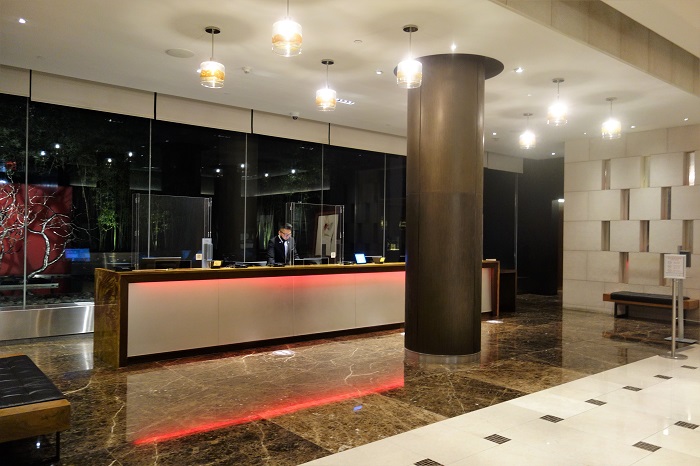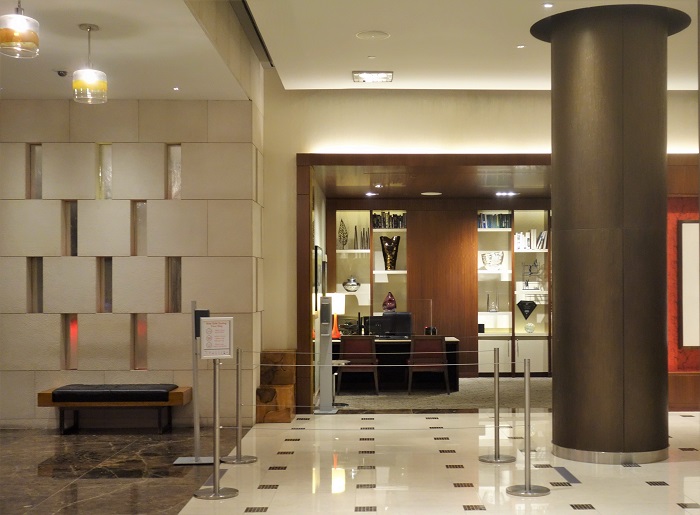 Comfortable room but there was no bath robe and pen/paper at the desk. I don't know if the lack of these are Covid19 related.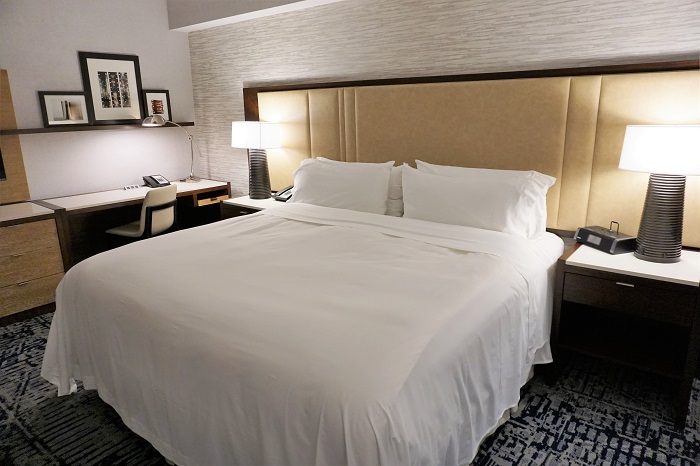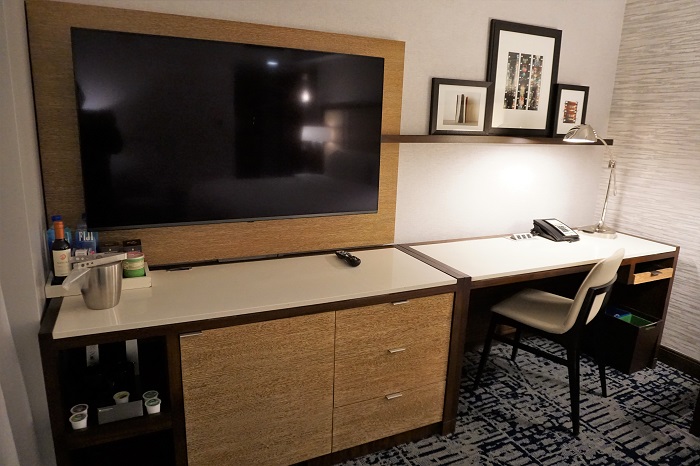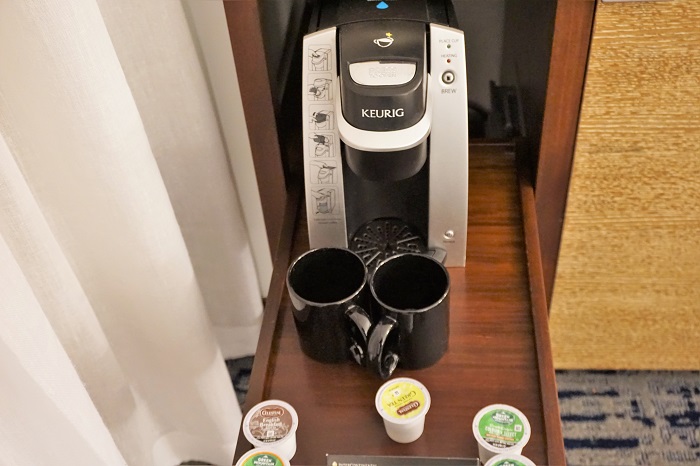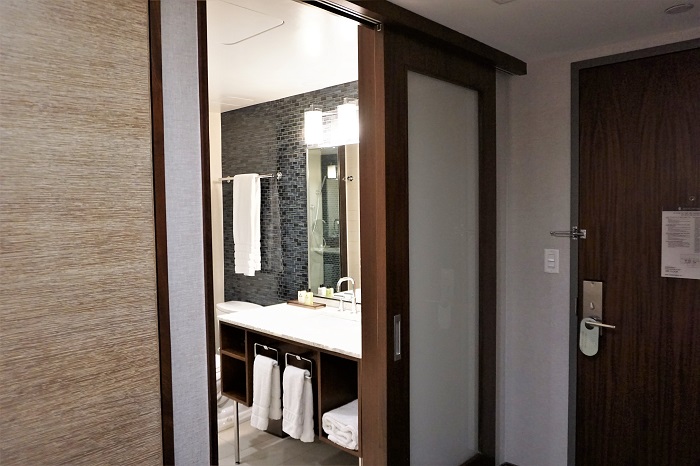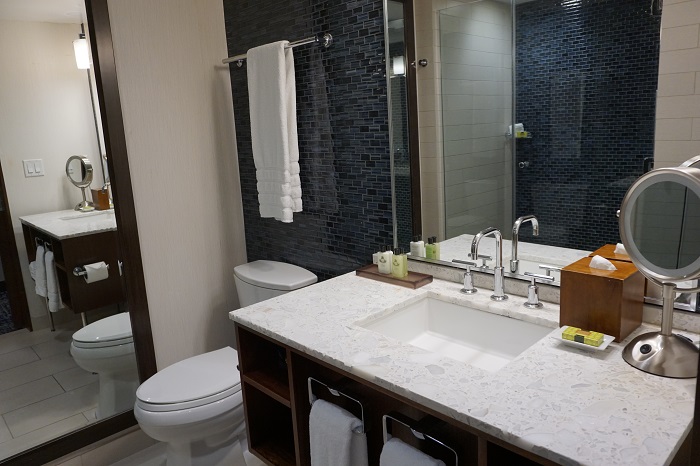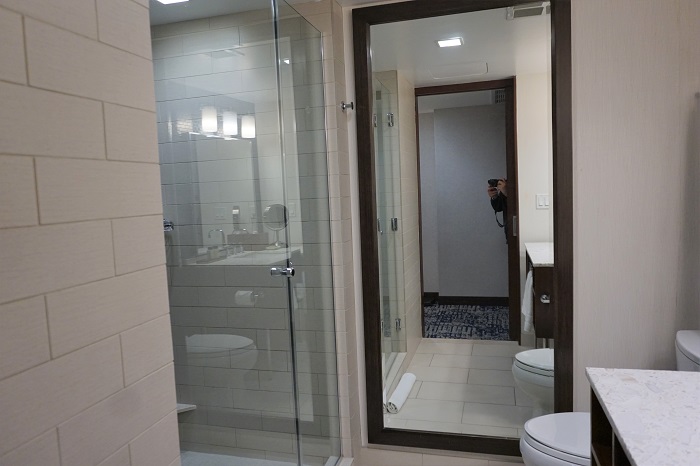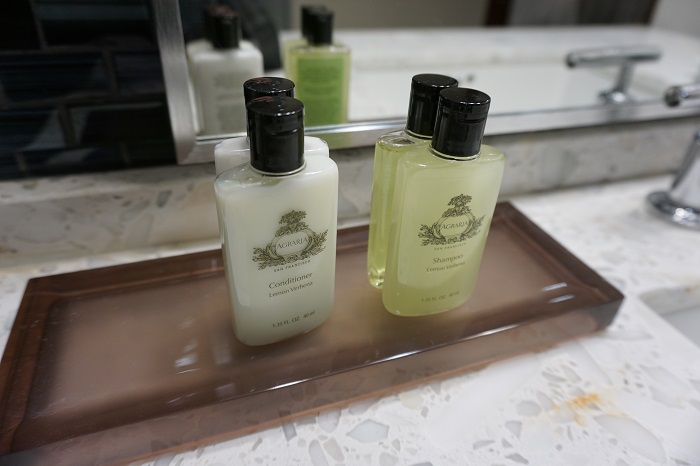 View from my room.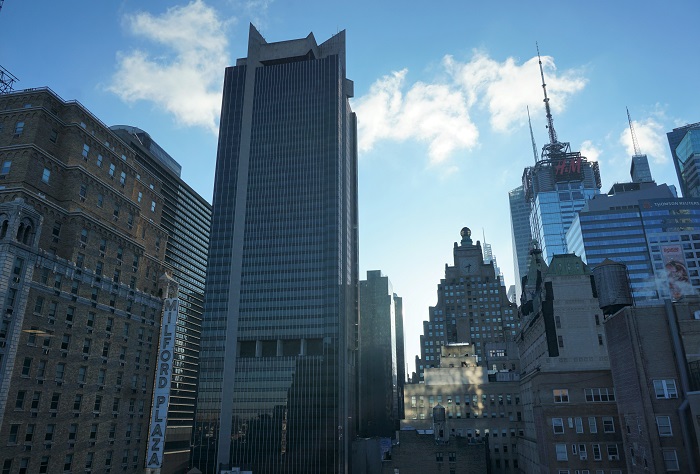 Restaurant was closed. They only serve continental breakfast during the weekends.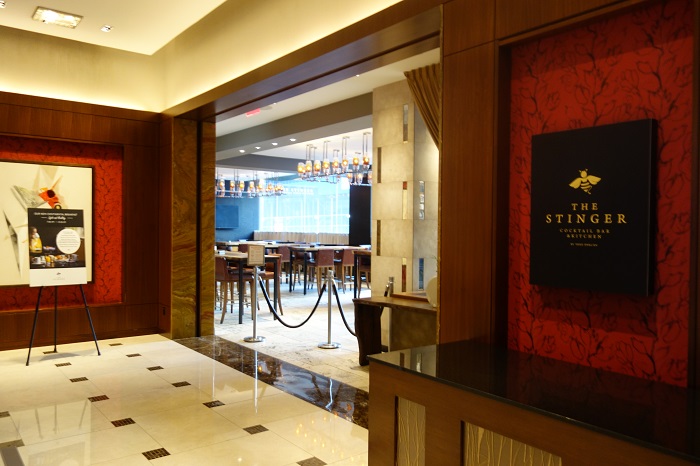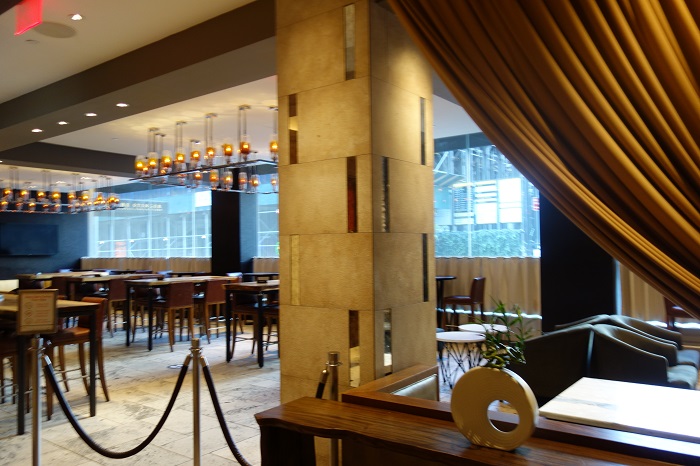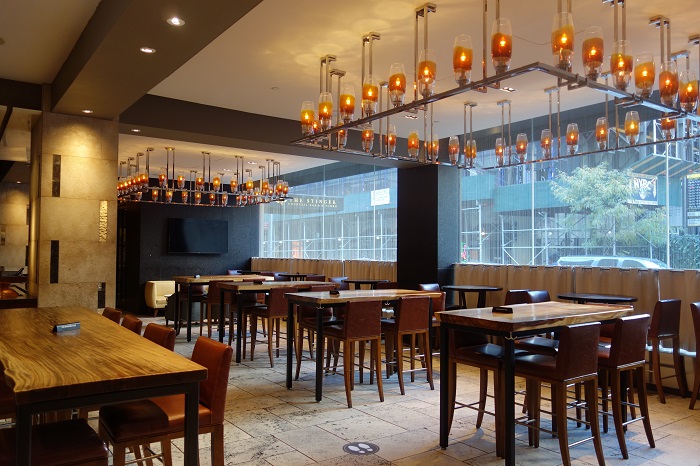 Shake Shack around the corner of the hotel.
Hotel exterior.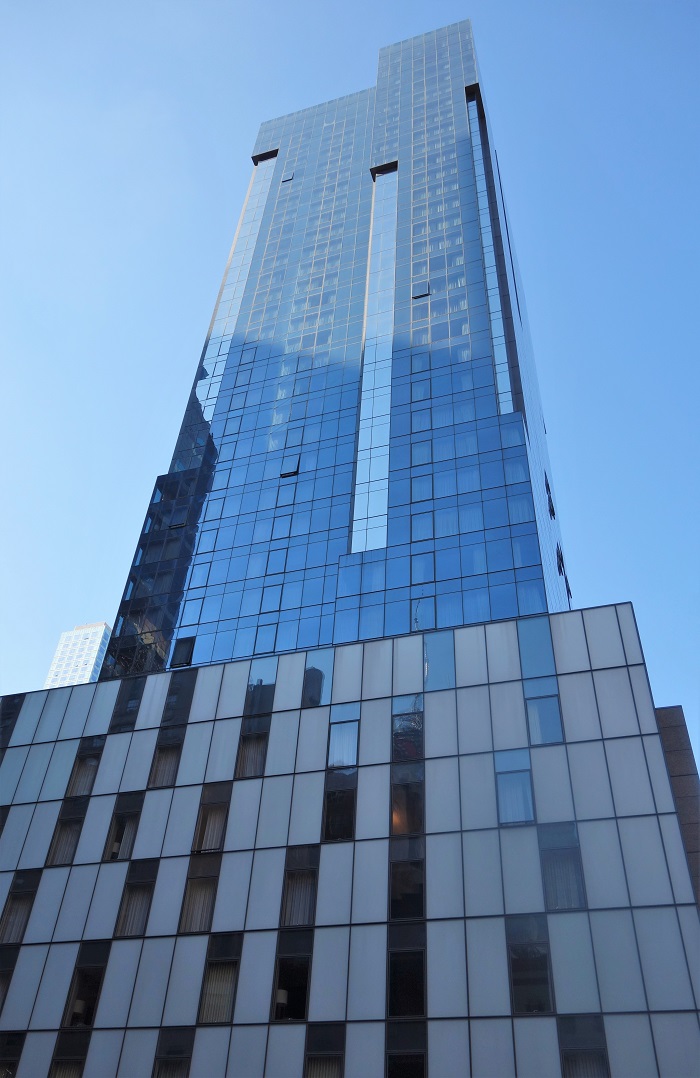 ========== Newark Liberty Intl Arpt (EWR) - ==========
Security/Immigration efficiency:
9/10
Services and activities:
9/10
General cleanliness:
9/10
========== United Club Gate C74 ==========
========== United Airlines - Airline ==========
On-time performance:
10/10
Breakfast or light meal before arrival:
0/10
========== San Francisco Intl Arpt (SFO) - ==========
Security/Immigration efficiency:
10/10
Services and activities:
9/10
General cleanliness:
10/10
Summary:
The UA Club experience was disappointing and not what is expected from an airline at its major hub. The lounge is old and showing its age. Catering is limited to packaged snacks. At least UA can make an effort to serve hot soup like AA. There were a few pax not wearing masks inside the club.

The Polaris cabin looks nice with direct aisle access for all seats. However the narrow entrance to the seat is a bit annoying. The amenity kit feels cheap and not as generous as the AA one. The lack of a printed menu, beverage service before the actual meal and limited choices for main dish are some negatives. .

However the crew was friendly and the main dish was delicious.