Prologue:
Welcome to another series and this time I will be flying to MIA as my final destination. This trip will consist of different segments that are mostly on UA except for the MIA-LAX leg on AA.

This trip was an award redemption from my TK Miles & Smiles account for 12,500 miles in a premium transcontinental flight within the US. It is one of the best deals for free award travel considering that I paid about $5 for taxes only.

TSA check was very quick and painless.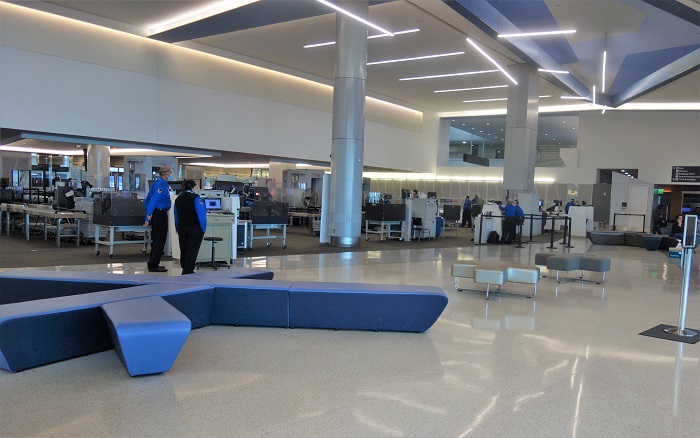 Nice to find a bookstore inside the airport.
On my way to the UA Club.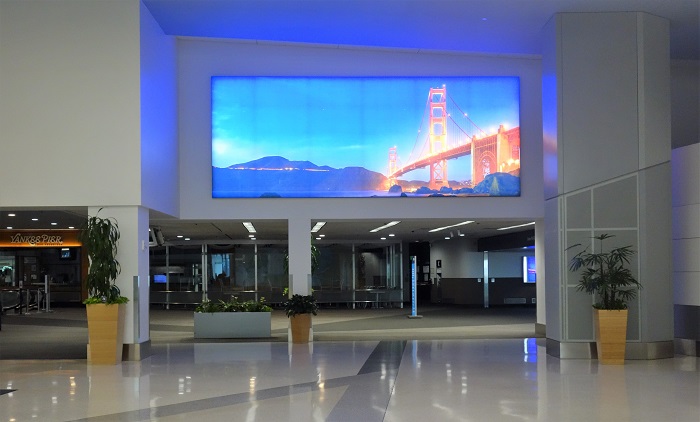 No more exhibit displays.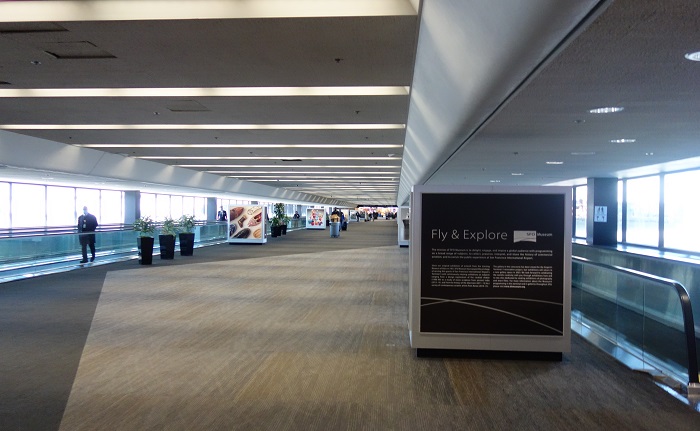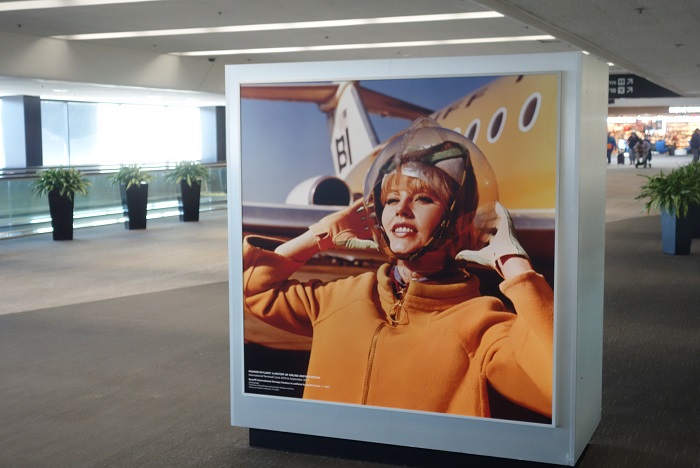 Food court rotunda.
The UA Club by F11 entrance.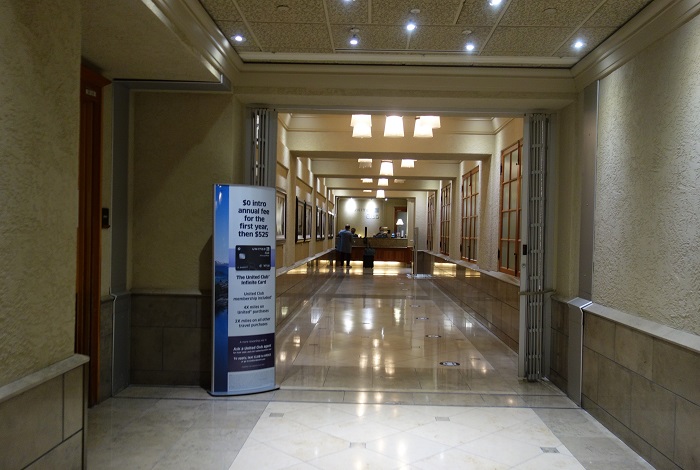 This club is a reminder of the pre-merger UA.
Reception.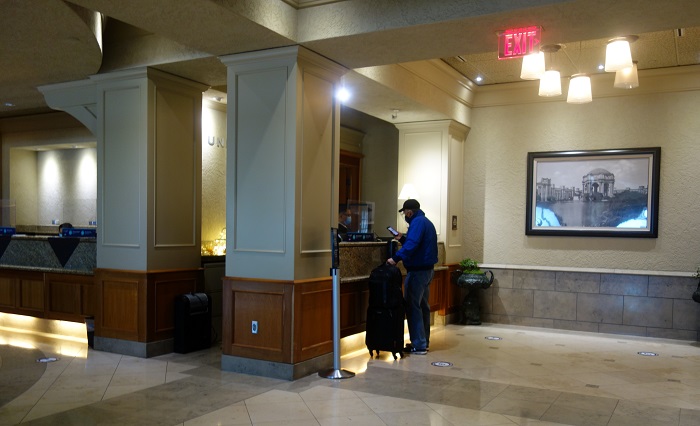 The buffet was suspended so you had to ask for snacks from the staff behind the bar.
Why is UA making pax line up for snacks here while at EWR people can grab them on their own. Besides at AA clubs you can also grab your own snacks.
Snacks behind the bar.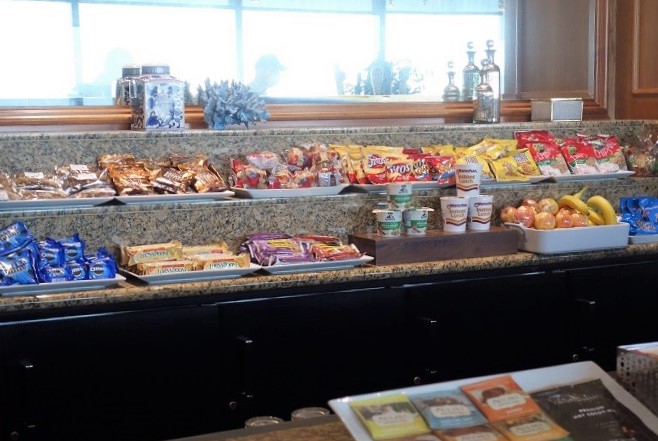 The empty buffet area. I did not stay long and decided to leave to the gate.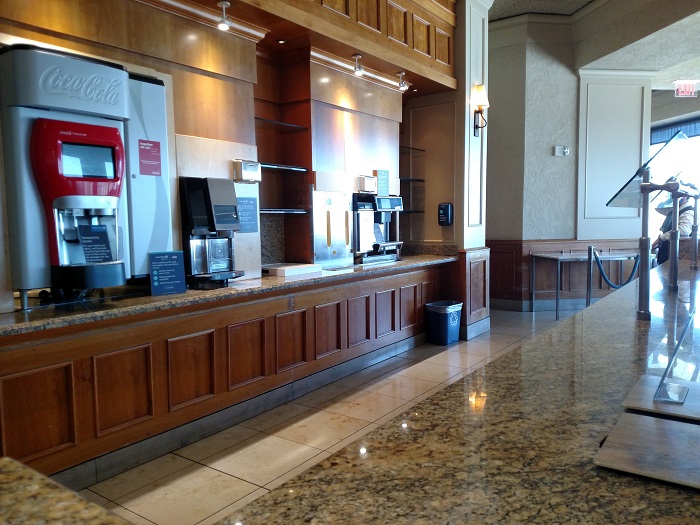 The gate was not crowded at all.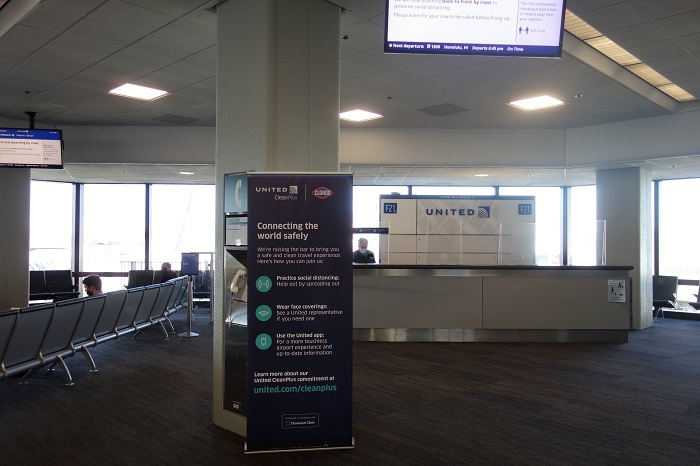 My 757 plane at the gate.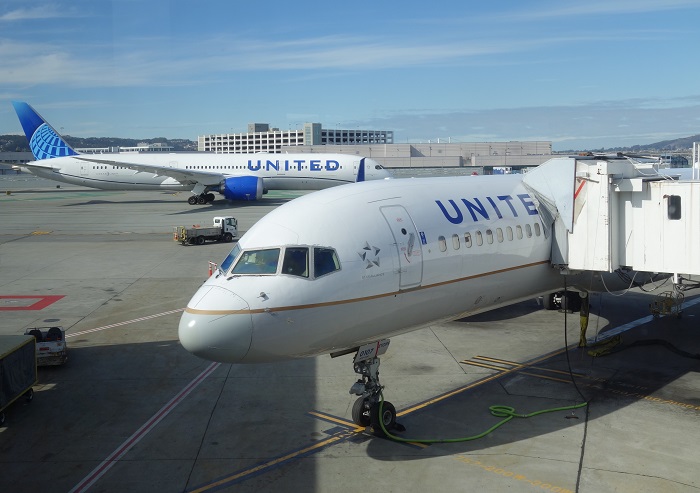 Boarding.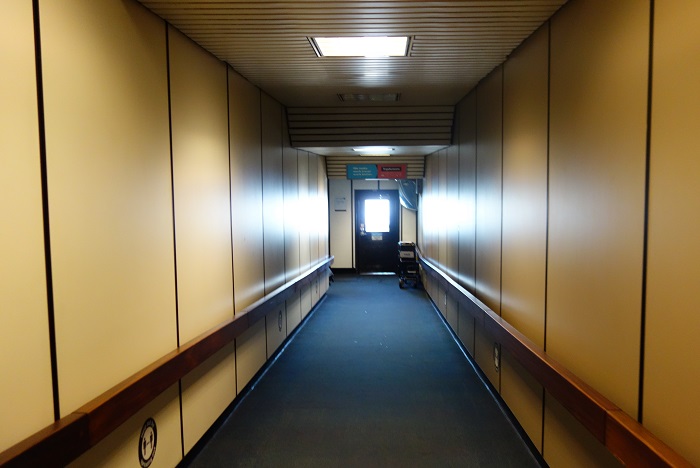 There was no FA at the entrance yet. I turned left.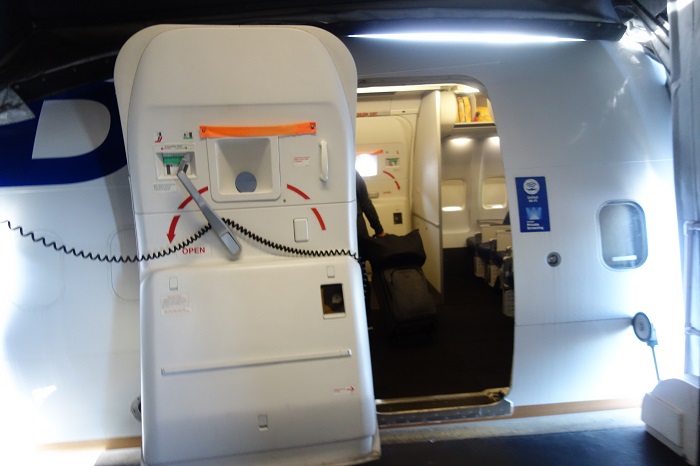 The Y cabin.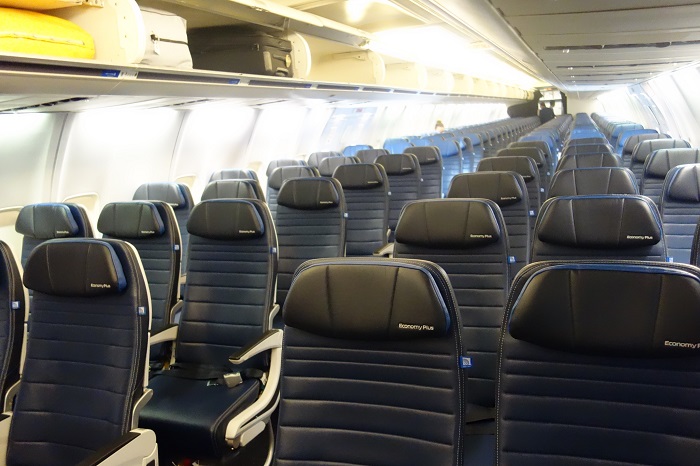 The J cabin.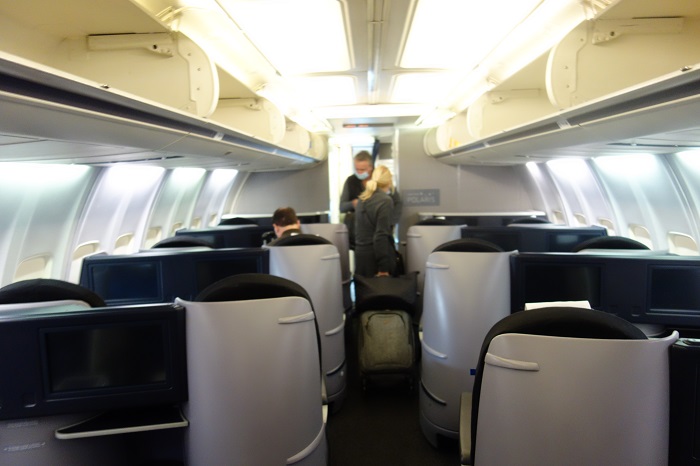 FA took orders for lunch. Chicken mac and cheese OR vegetarian raviolis.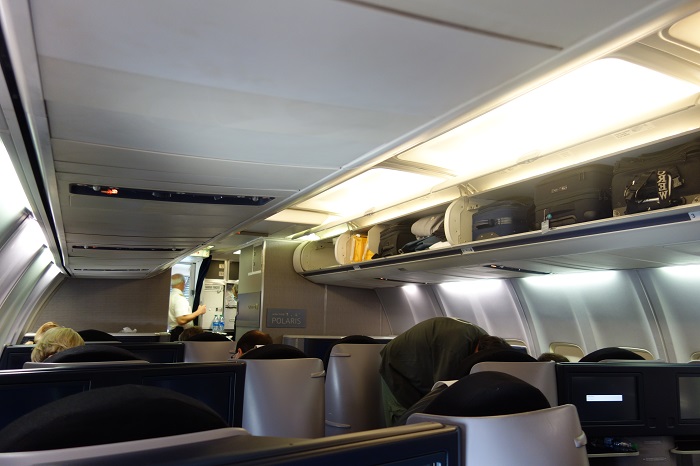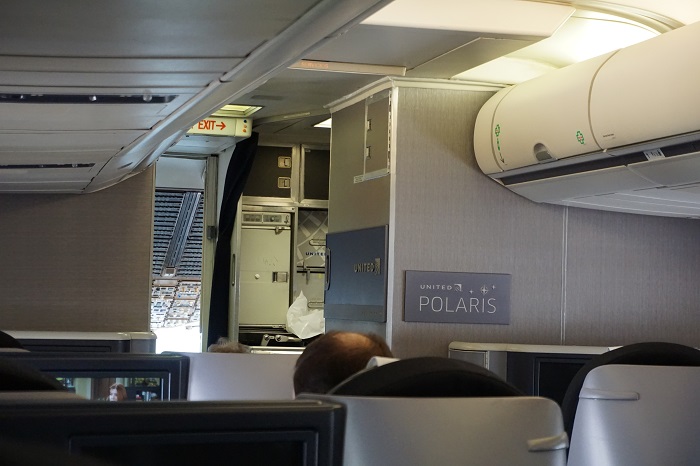 A FA soon positioned herself at the door.
My seat 4A.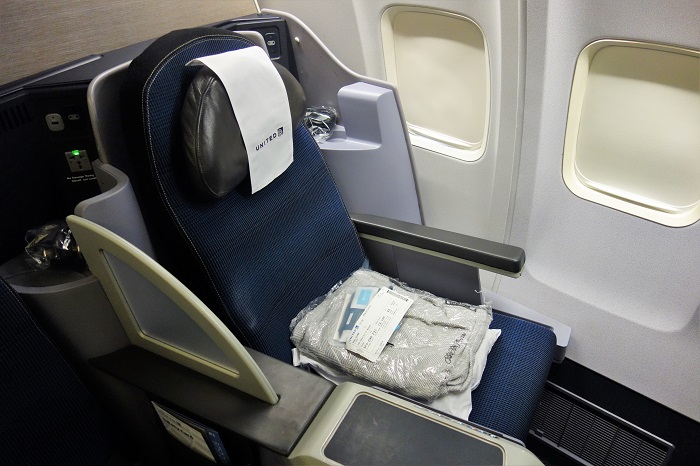 FA distributed sanitizing wipes to every pax.
Safety card but no magazine. I got this for you Seb. ;)
Pillow blanket and amenity kit at every seat.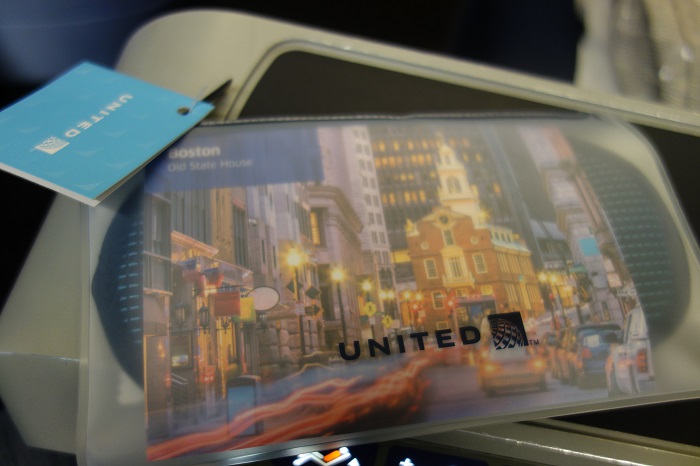 Seat features.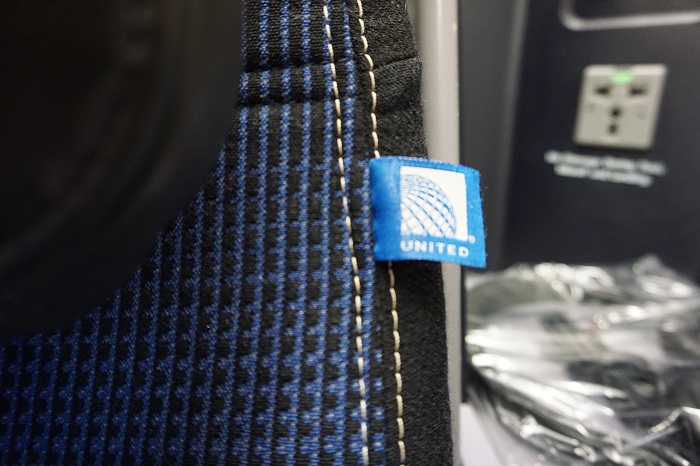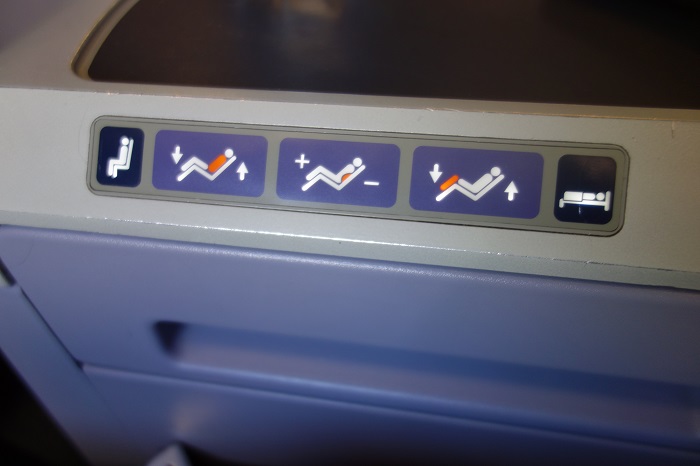 FA distributed water bottles.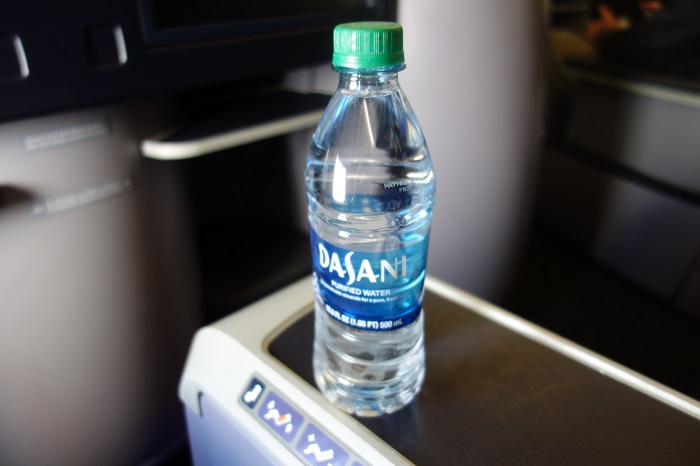 Screen.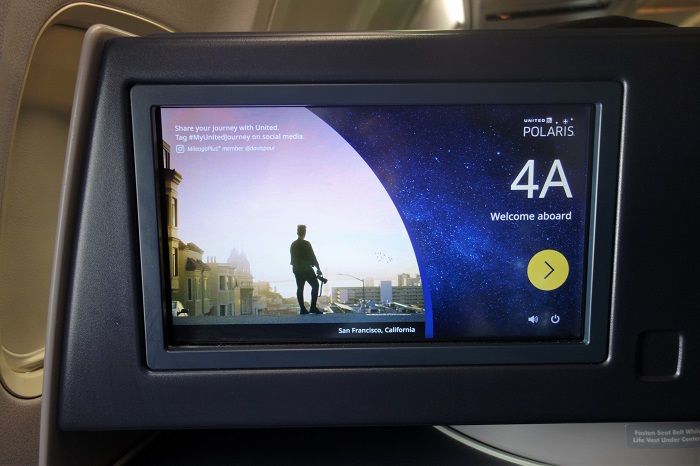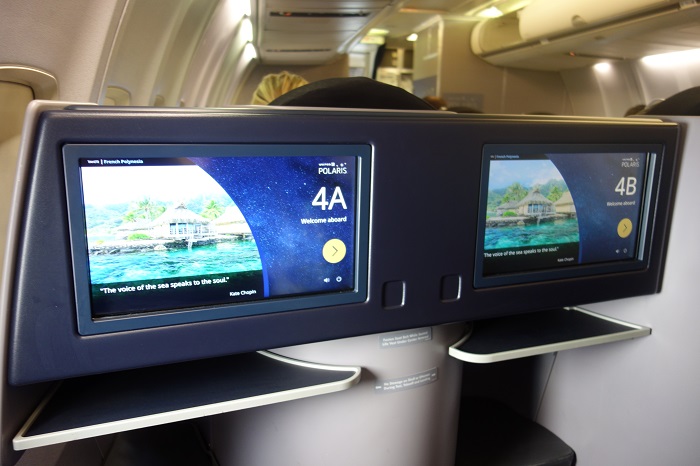 A bit tight.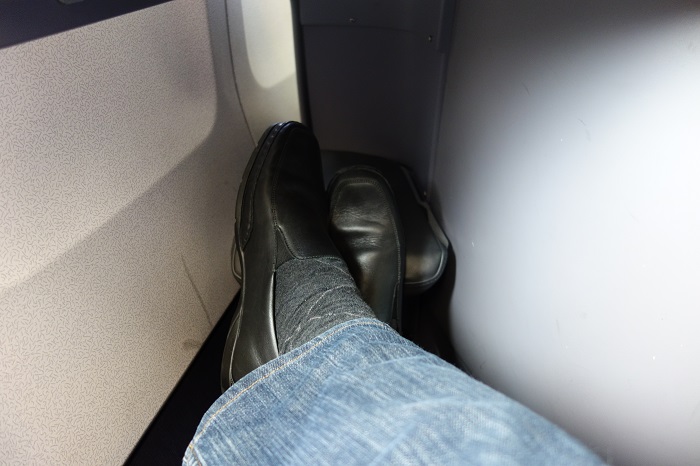 This area under the footrest needs attention.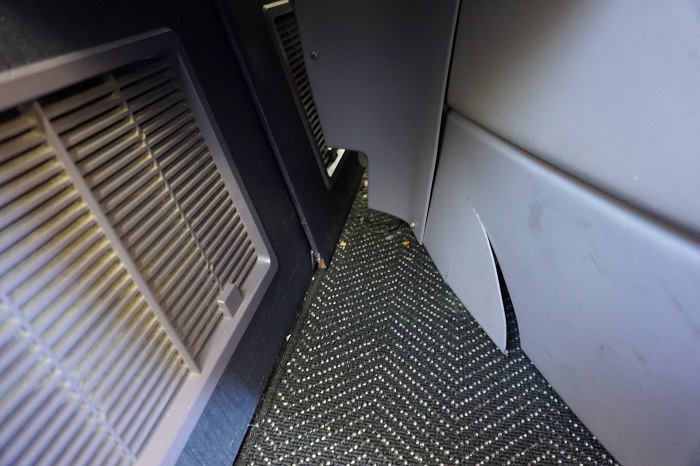 Door closed and there is no neighbor.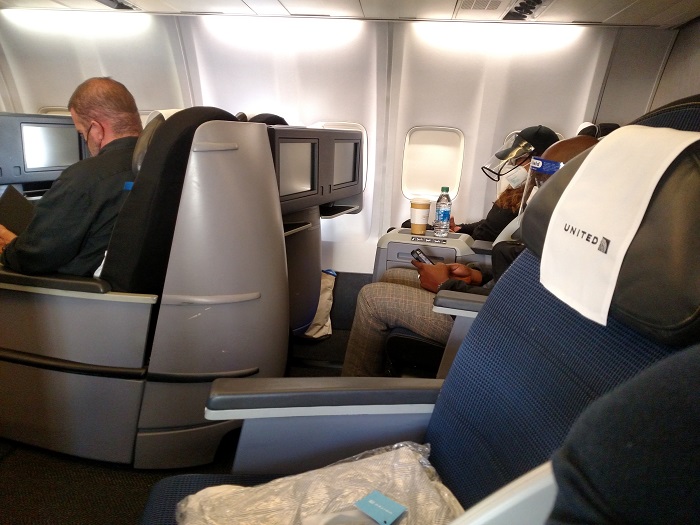 Ready to taxi out.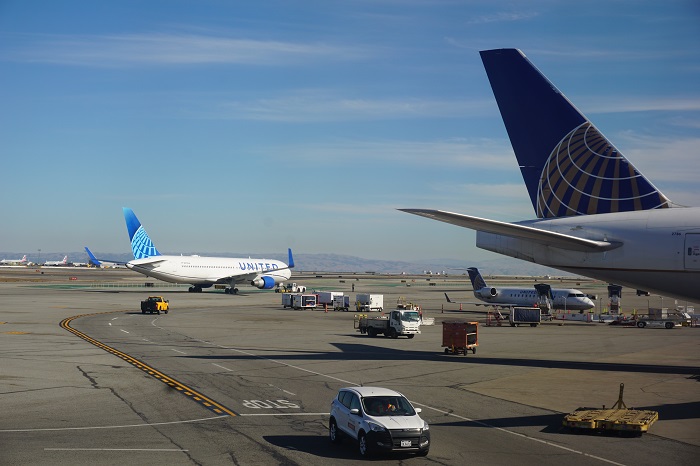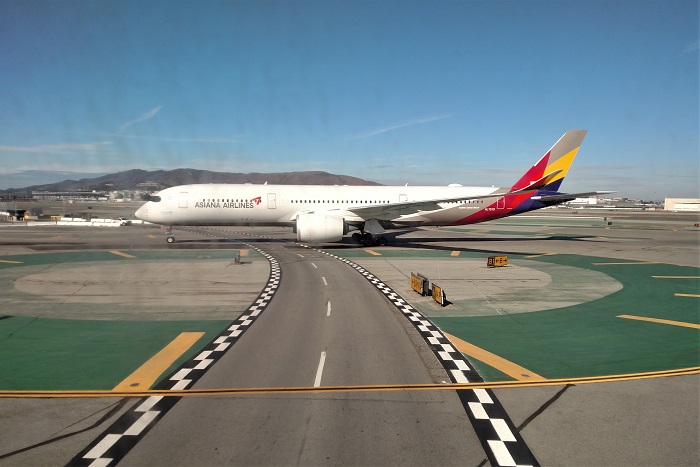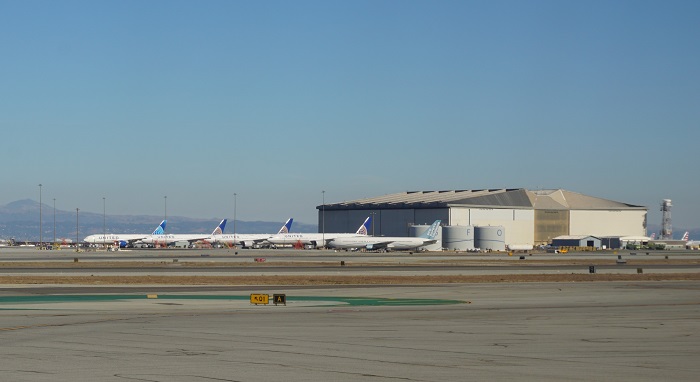 Lots of AA planes at SFO.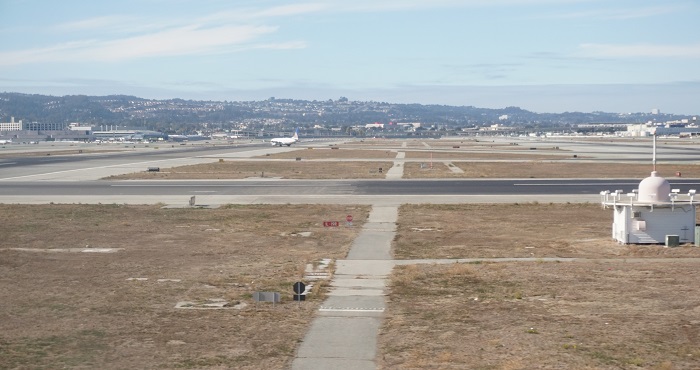 Bye SFO.
SFO downtown.
OAK downtown.
Bay Area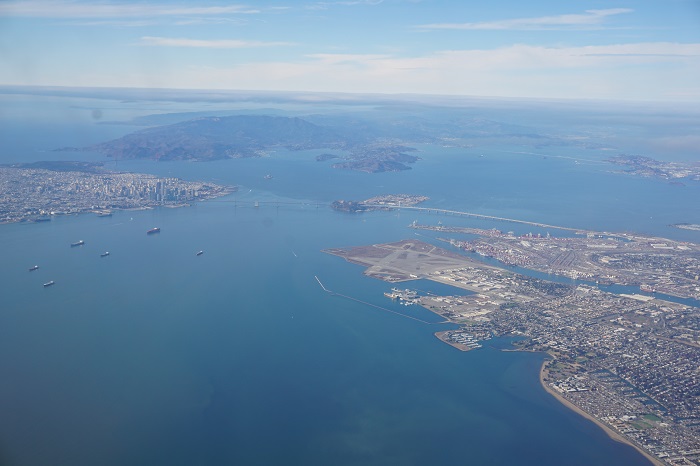 Reaching cruising altitude.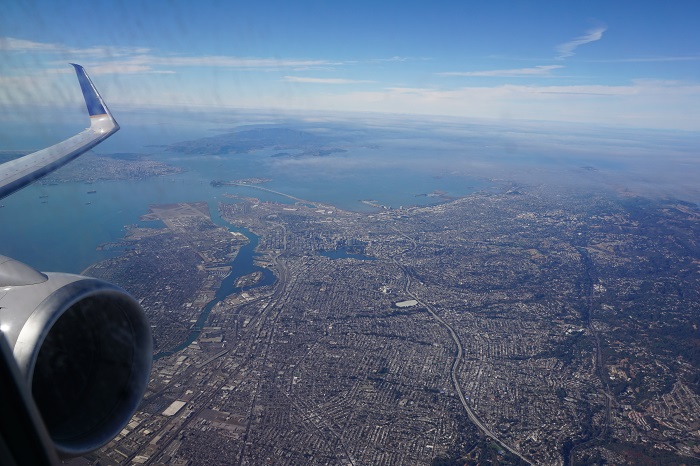 Beverage before meal service. I had the "usual". ;)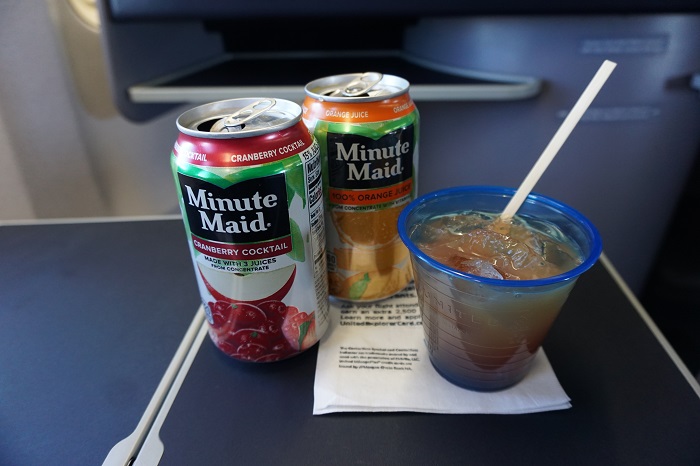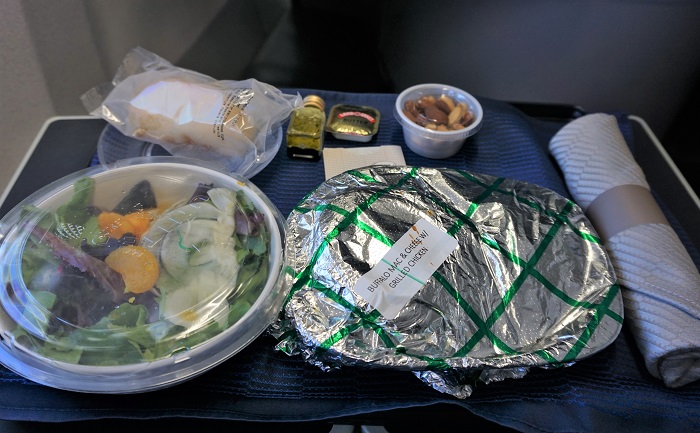 Chicken mac and cheese.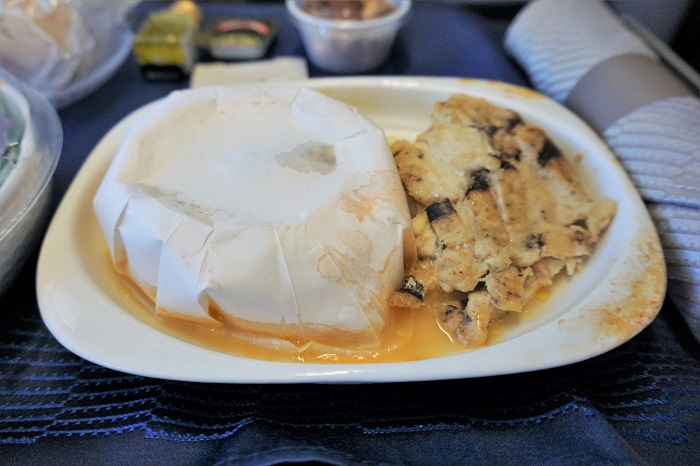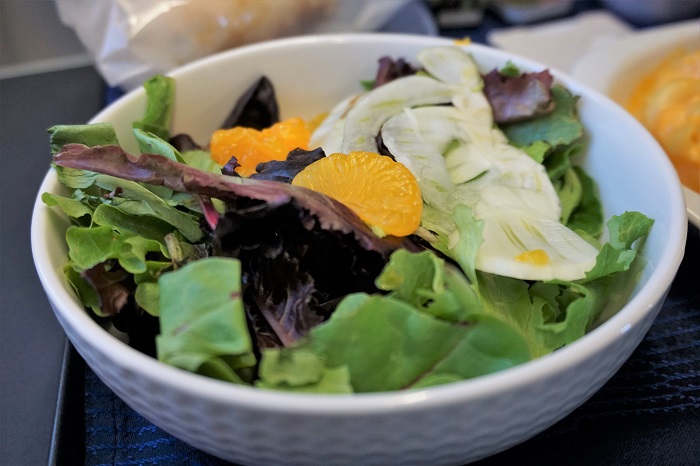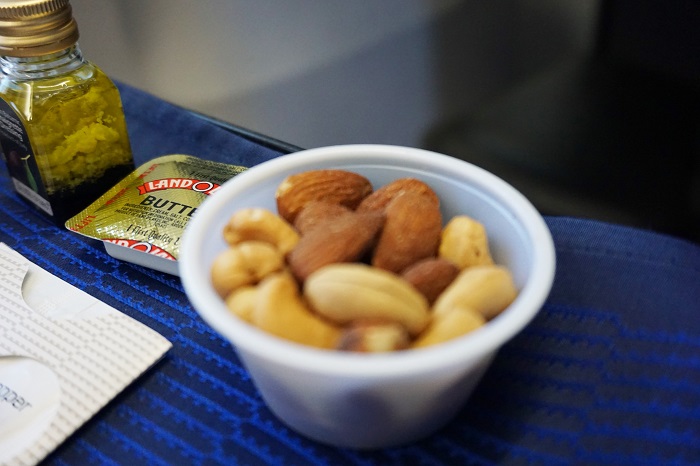 Running out of silver spoons?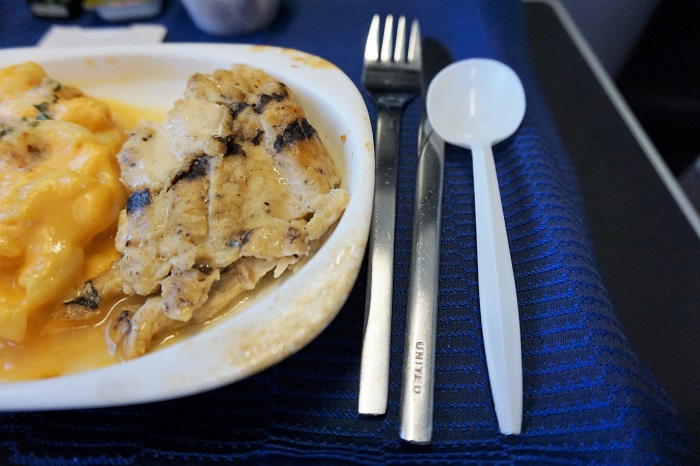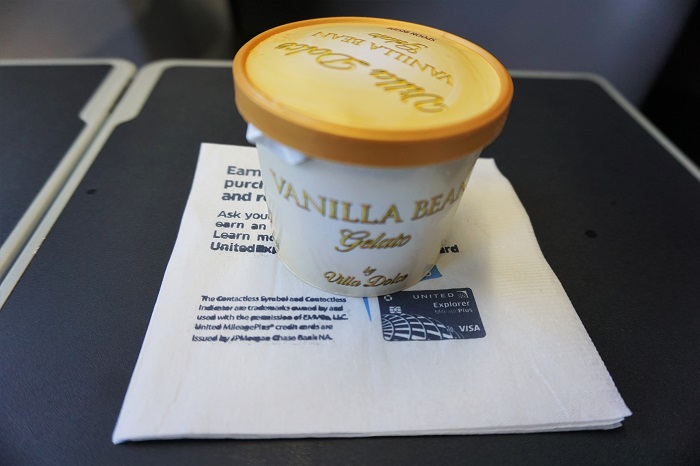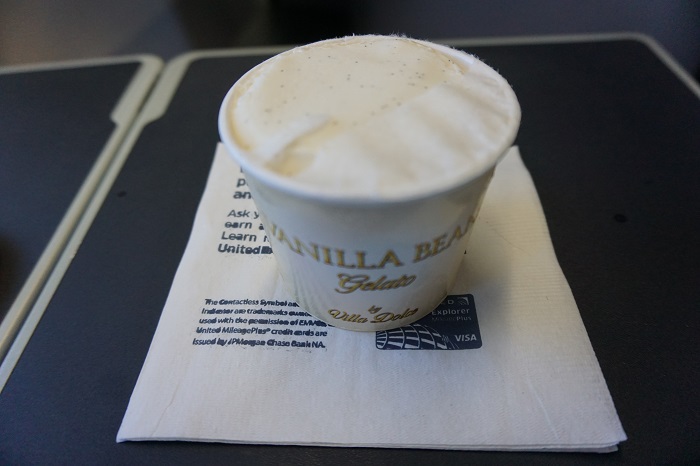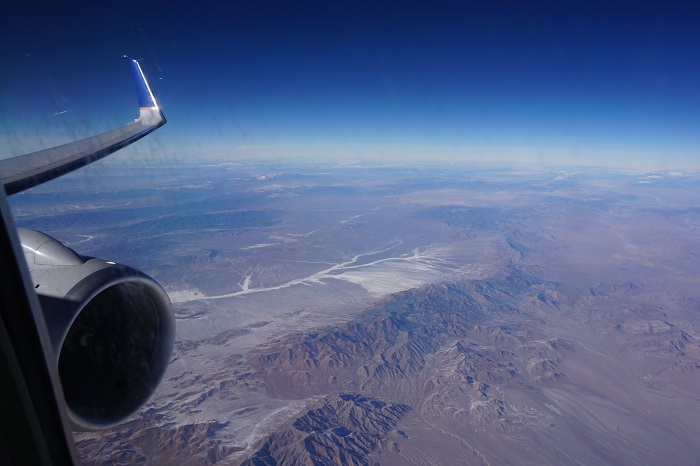 FA's made several passes with the snack baskets before arrival.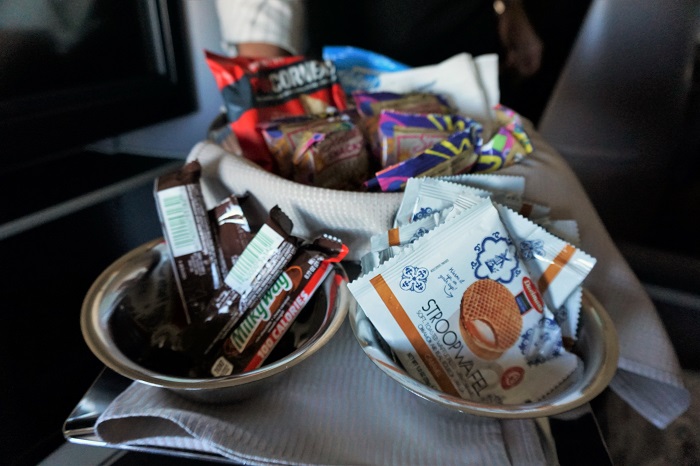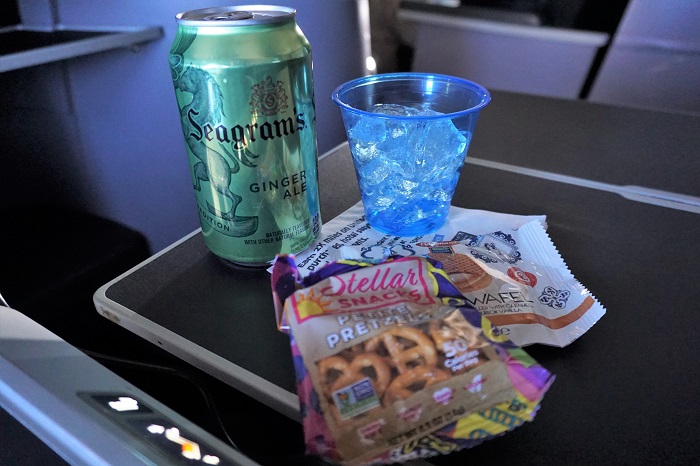 Arriving in NY.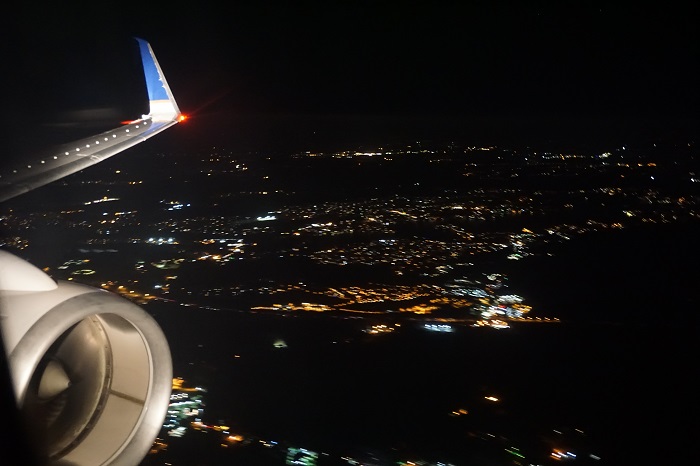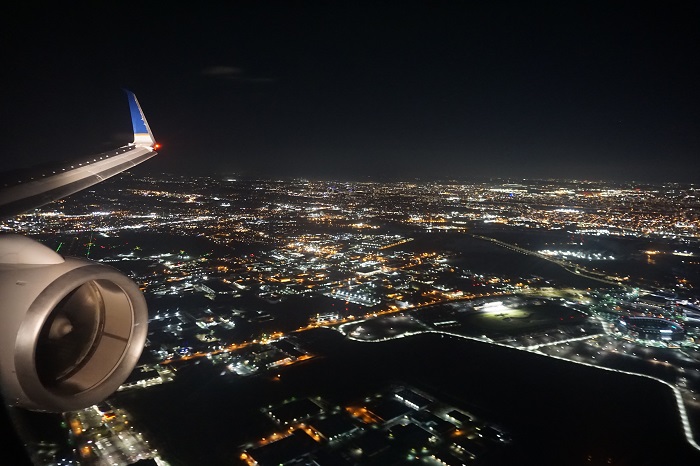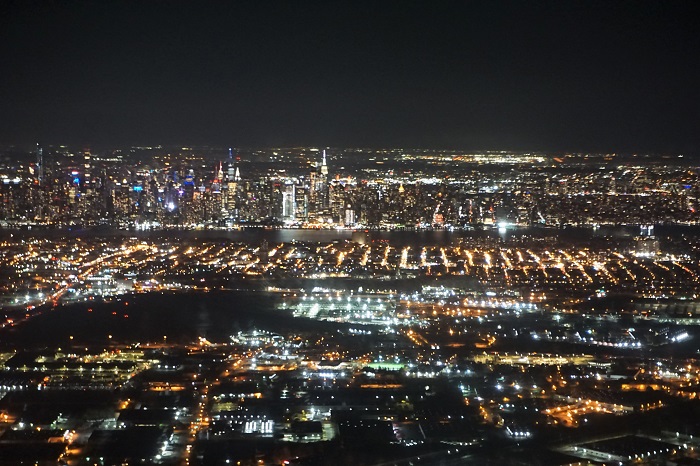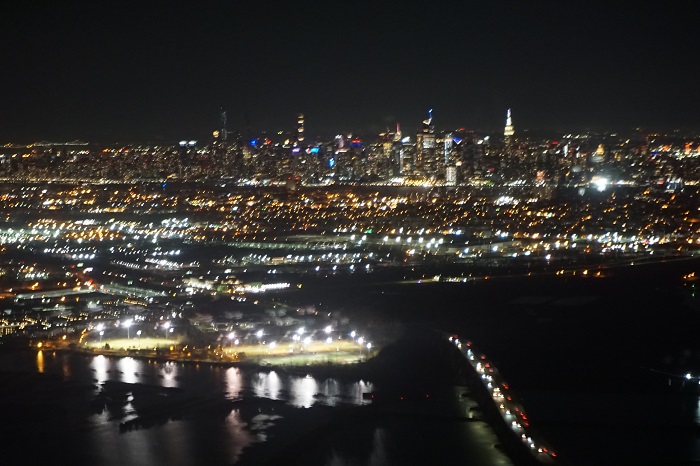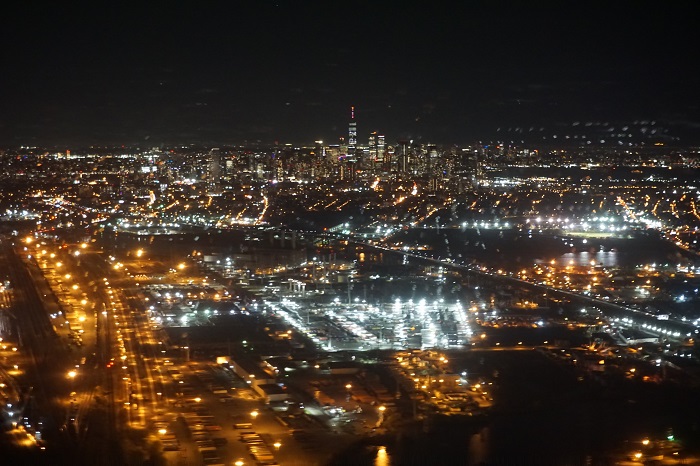 ========== San Francisco Intl Arpt (SFO) - ==========
Security/Immigration efficiency:
10/10
Access and parking:
10/10
Services and activities:
9/10
General cleanliness:
10/10
========== United Club ==========
========== United Airlines - Airline ==========
On-time performance:
10/10
Breakfast or light meal before arrival:
0/10
========== Newark Liberty Intl Arpt (EWR) - ==========
Security/Immigration efficiency:
9/10
Services and activities:
9/10
General cleanliness:
10/10
Summary:
UA offers a OK product on its premium transcon flights although it is preferable to fly this route on a widebody instead of the 757.

Service by the crew was attentive and very efficient. When a FA saw my empty glass he poured more from the can without even asking.

Meal was OK. I still find that having 2 choices for this market is very limited compared to AA which offers up to 4 main dishes and a proper appetizer. A salad is not an appetizer.