Prologue:
Welcome to the return segment of my MIA trip. I could have easily taken a MIA-SFO nonstop but as an avgeek I knew that segment was not considered a premium transcon leg and I wanted to make the most of my experience and fly on a route that had all the "bells and whistles".

The 77W on the MIA-LAX was the obvious choice. Besides being a widebody airplane this was one of the few domestic flights that will feature elements of an international premium cabin like amenity kits, printed menus and bedding.

I returned my rental car with plenty of time and looked forward to this trip eagerly.

I was not able to check in online through my mobile phone and I had to visit the Priority counters to resolve this issue. Besides I had to check in a bag which is something that I rarely do. This time I got a little out of hand shopping for local stuff. ;)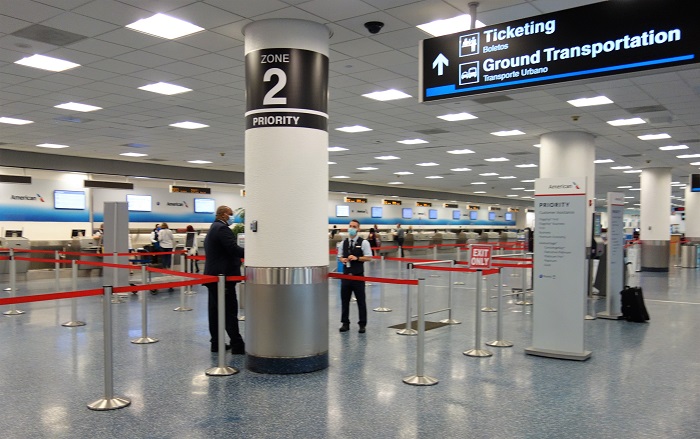 The agent that helped me had to call her supervisor to resolve the issue. As a Platinum Pro I was upgraded from a Basic Economy fare and I suspect that's where the problem began. I paid a fare of $52 (EUR 43.45) one way MIA-LAX and for some reason the system might not have recognized it as an "upgradeable" fare. At the time AA recently changed the rules and allowed elites to receive their benefits like upgrades and ability to reserve seats in Main Cabin Extra flying "Basic Economy" fares which they were not entitled to before. Thankfully everything was quickly resolved and the agent wished me a pleasant trip.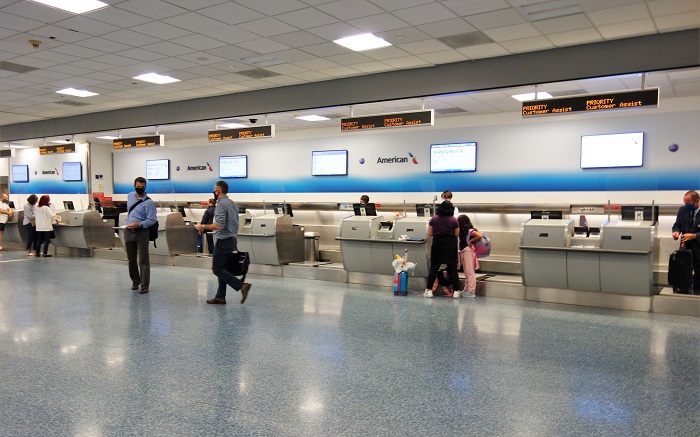 The TSA Pre-Check line was pretty quick and soon I headed to the Admirals Club. Normally I would be entitled to use the Flagship Lounge but since they are all closed I had to be content with using what is available.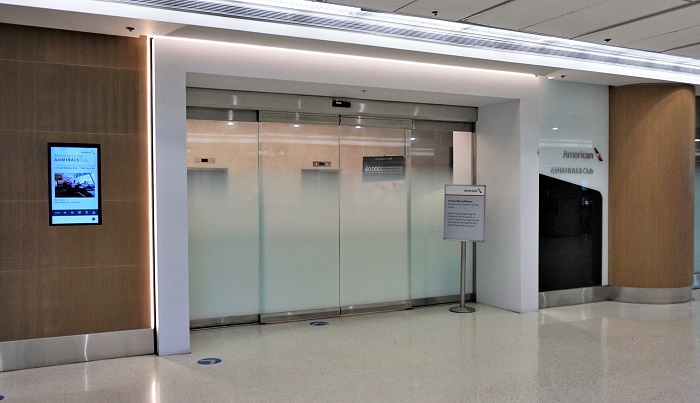 I received a friendly welcome by the agent and proceeded to take the elevator to the 2nd floor.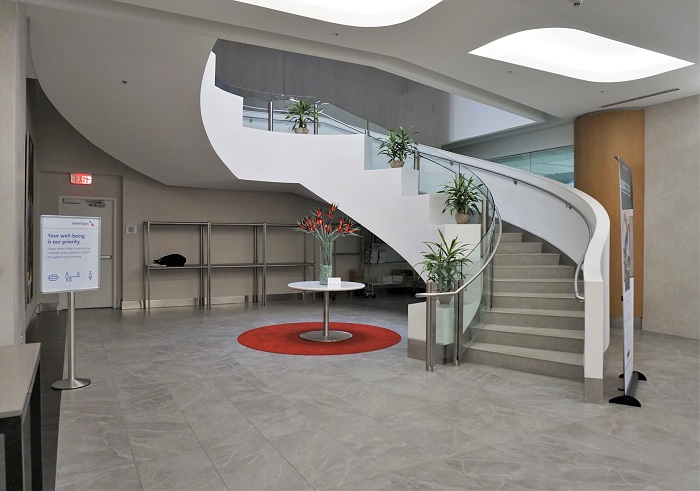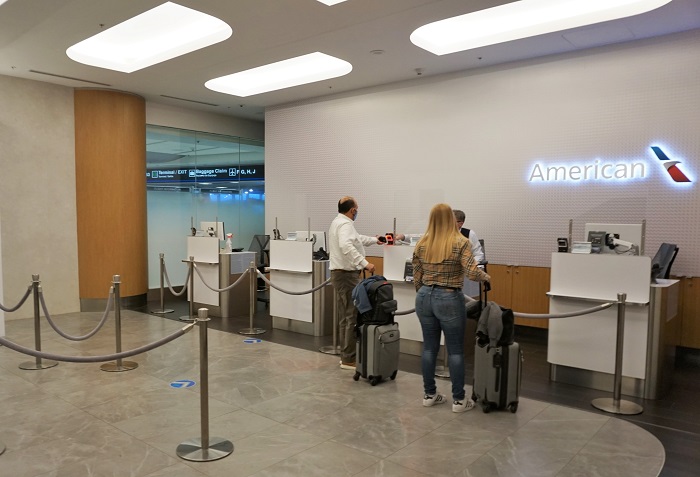 Reception on the 2nd floor.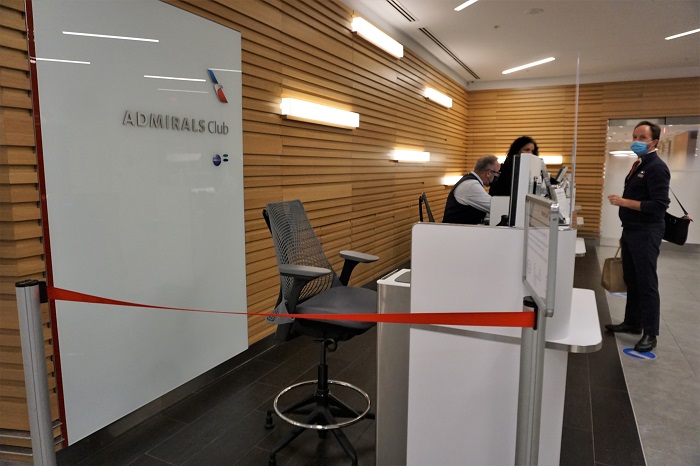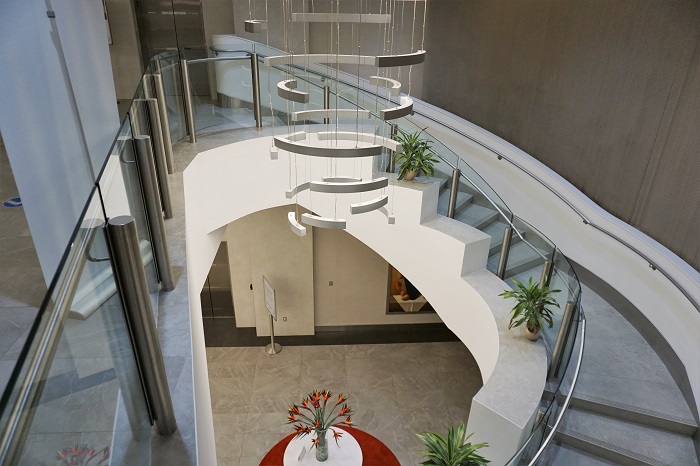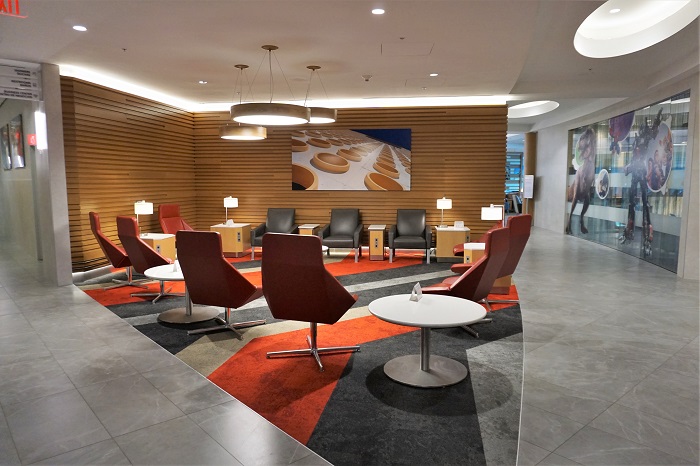 Children's playroom which was closed.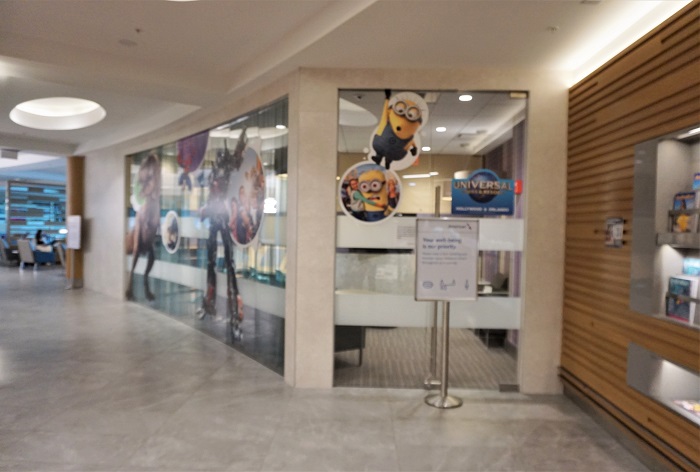 Bar.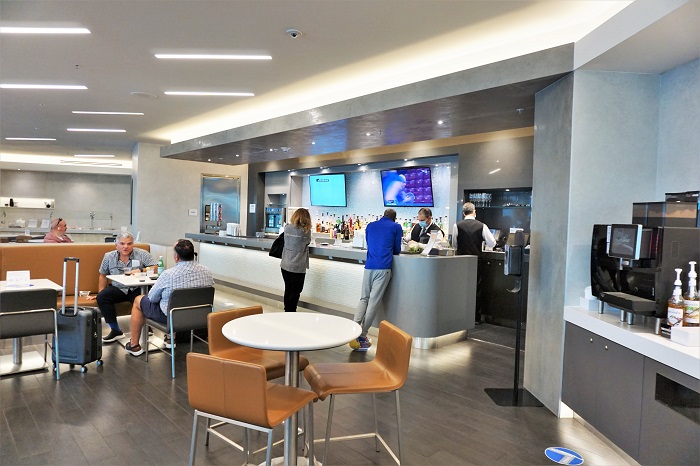 Buffet tables were located on either side of the bar.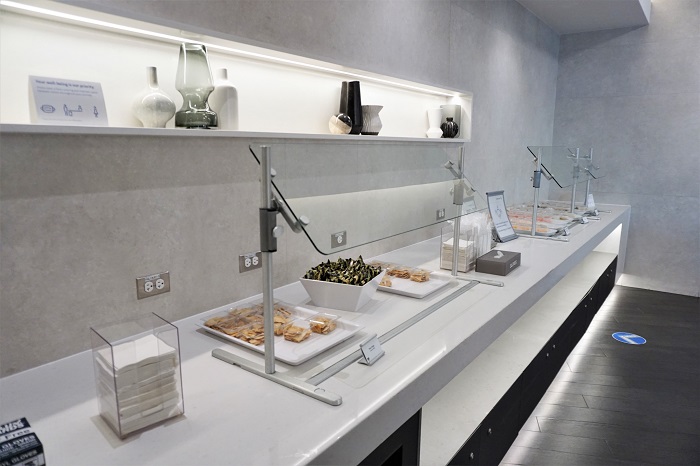 Kudos to the Admirals Club for serving more than packaged snacks and making an effort to offer soup (requested from the bar).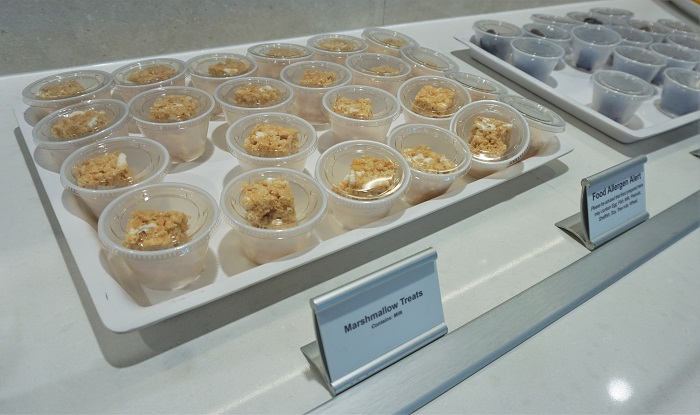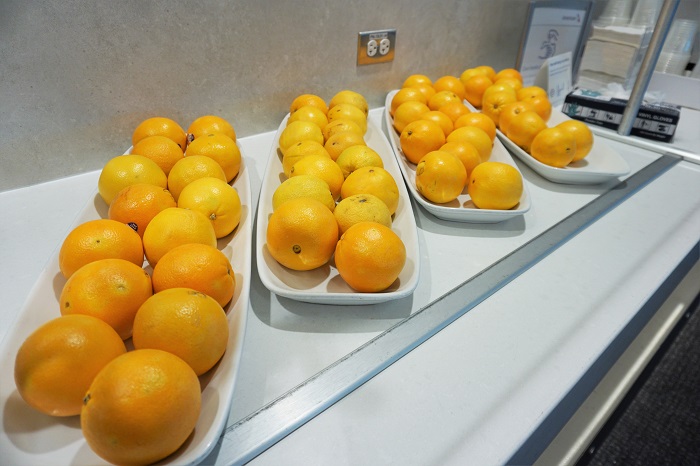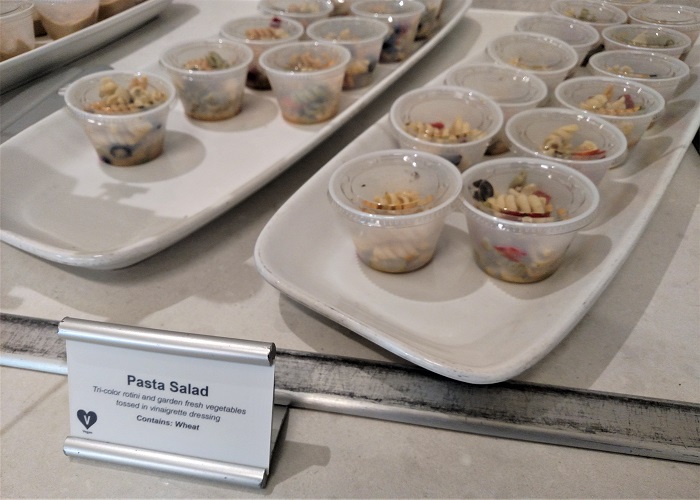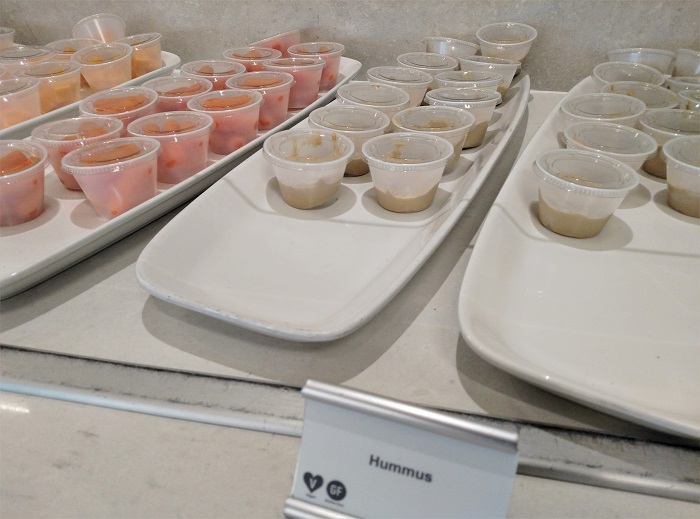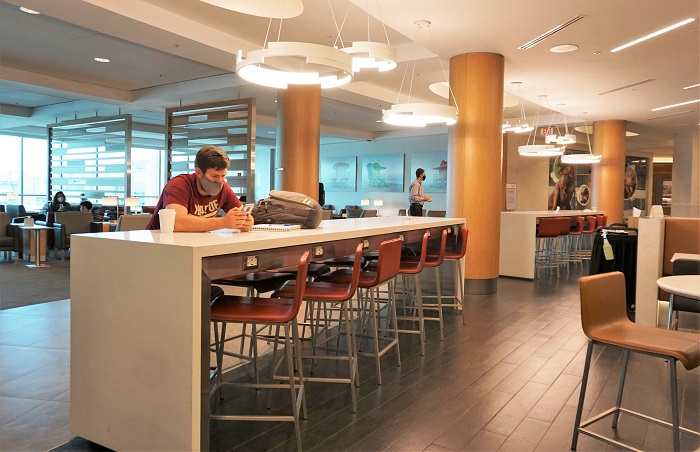 View of the terminal from inside the lounge.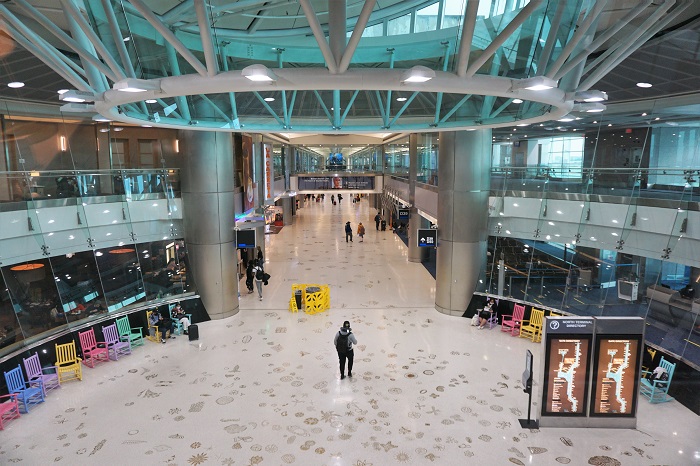 Gate with festive decoration. They get an "A" for effort.
My plane.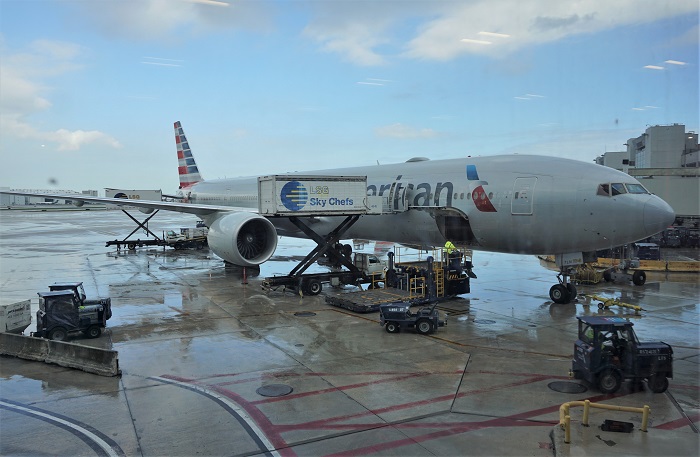 Friendly attendant at the gate during boarding. For some reason she reminded me of a famous Colombian TV actress.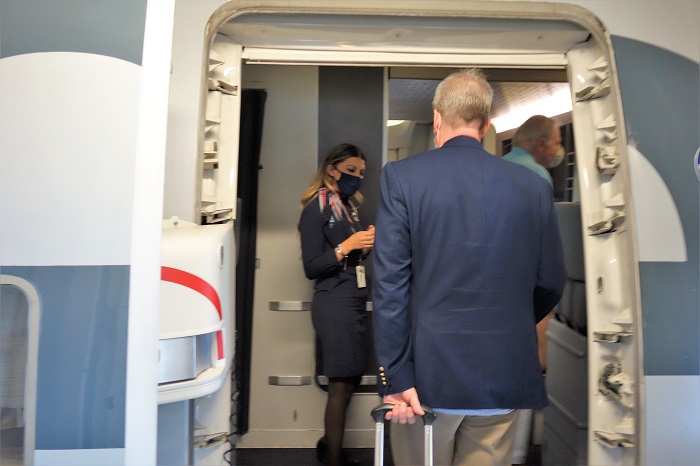 J cabin.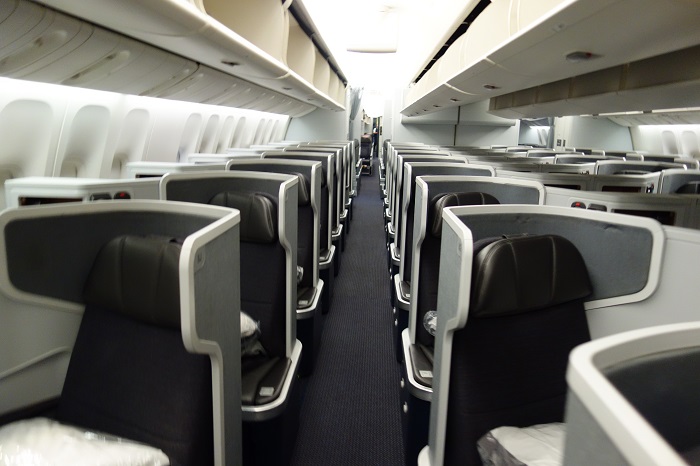 My seat.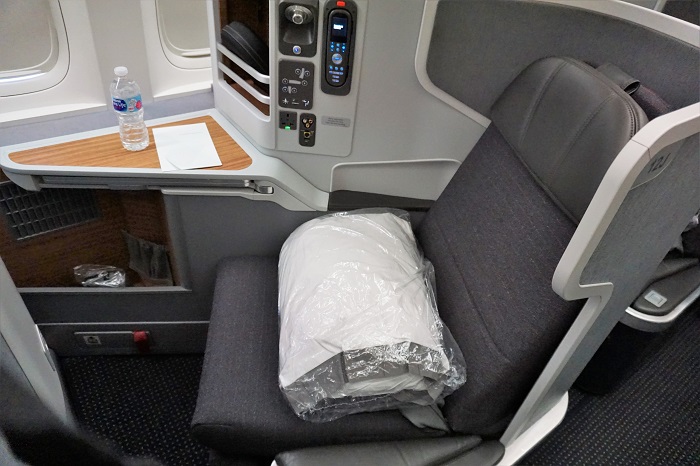 Amenity kit blanket with pillow menu and headphones were already placed by the seat.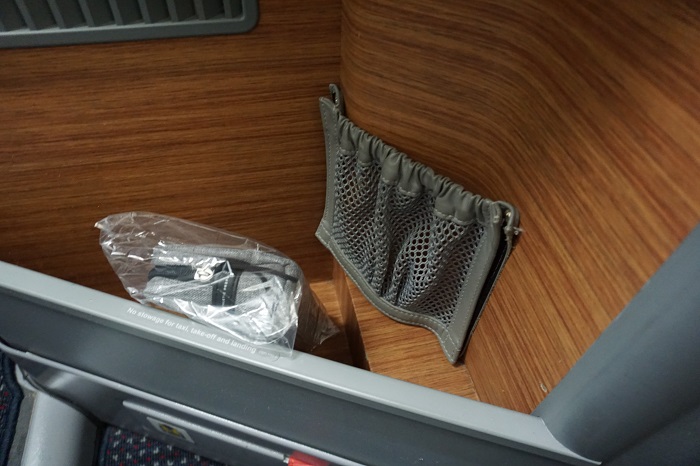 One of the FA's handed me a bottle of water.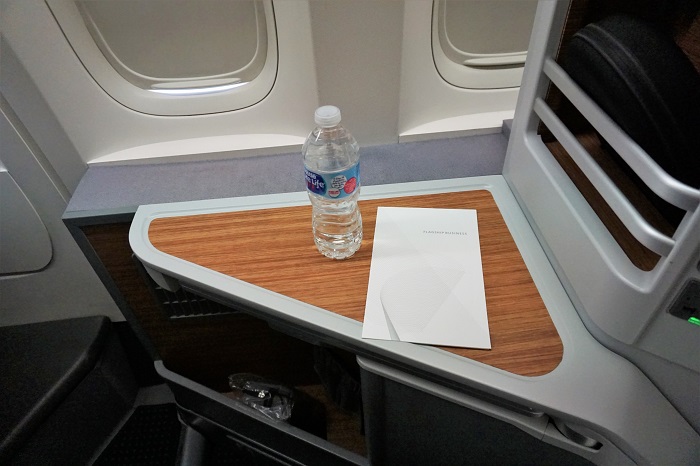 Seat controls.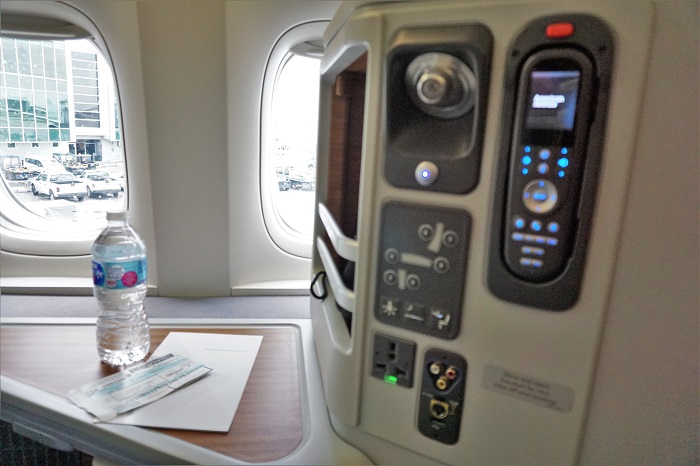 Footrest.
Amenity kit.
Headphone.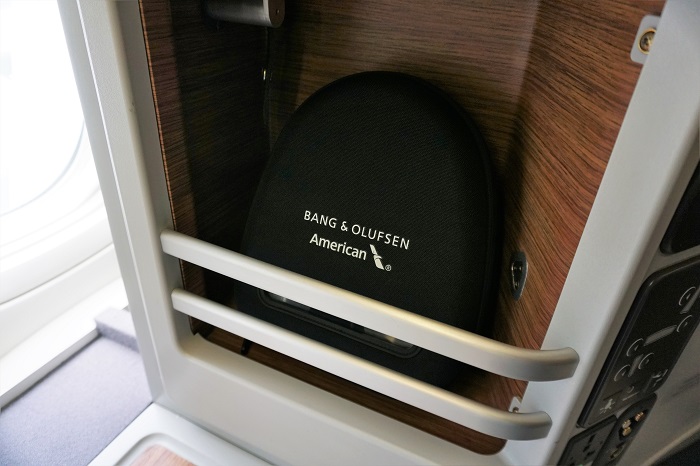 Magazine and emergency card.
Shoe storage compartment.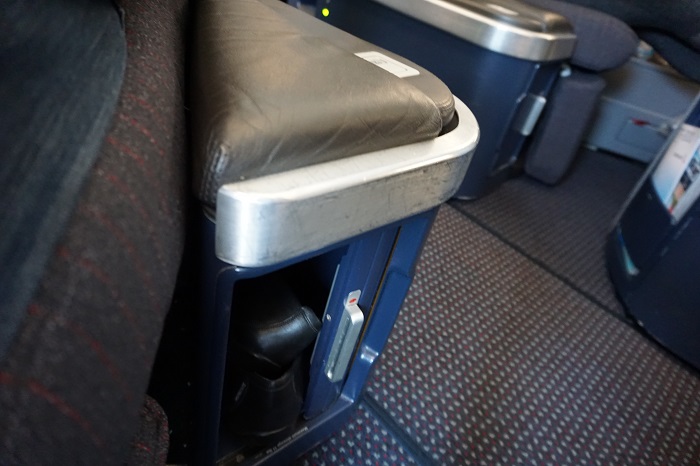 Plenty of space to stretch.
View from my window.
Take off.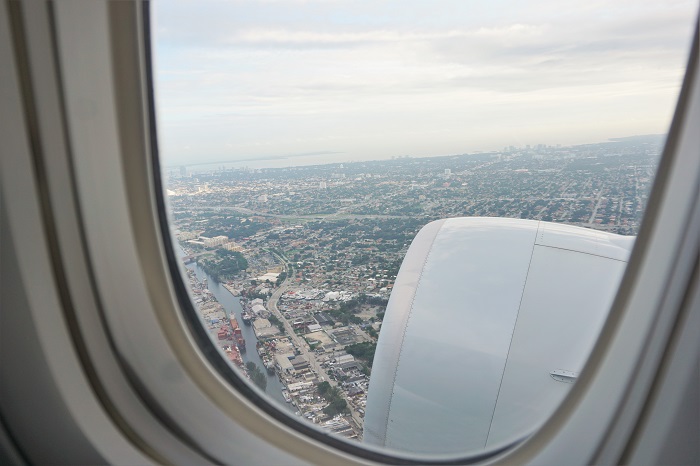 Bye MIA!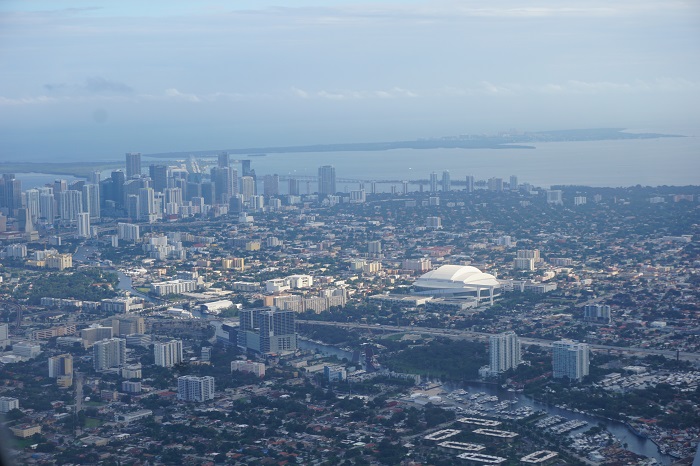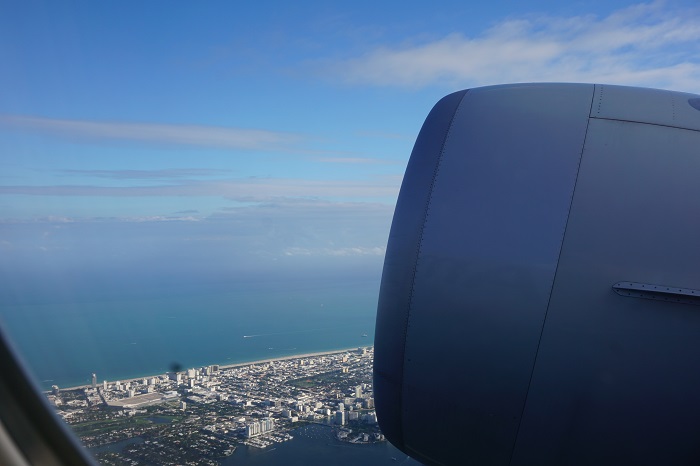 Cabin.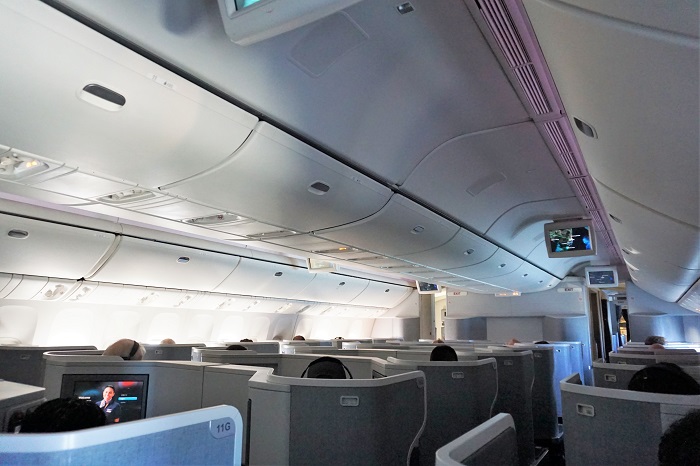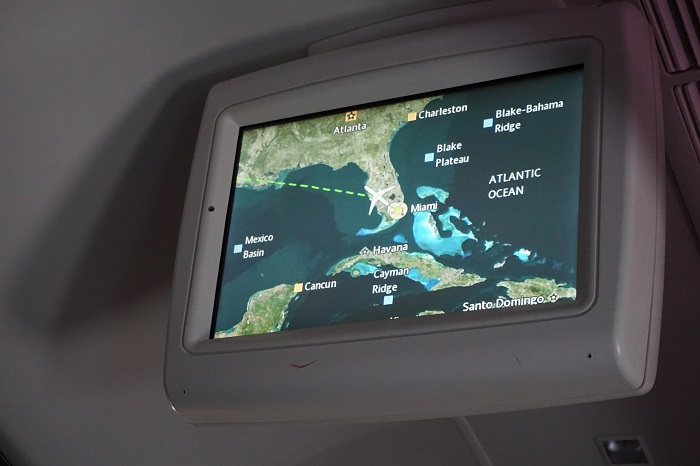 Menu.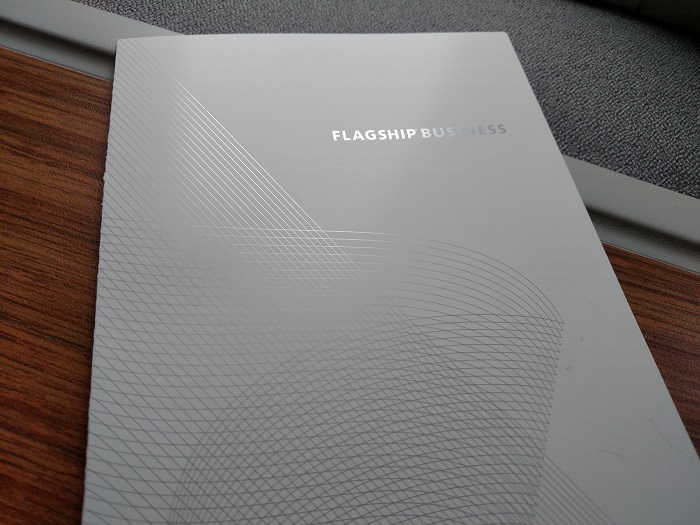 Impressive to see 4 choices for main dish.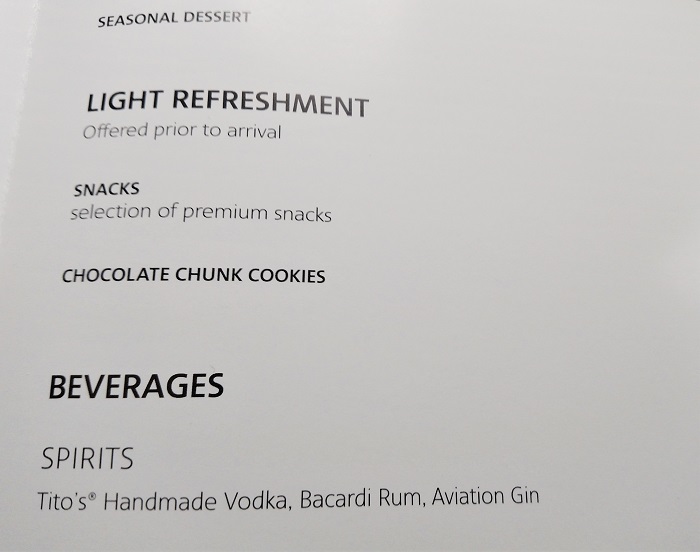 Wine menu.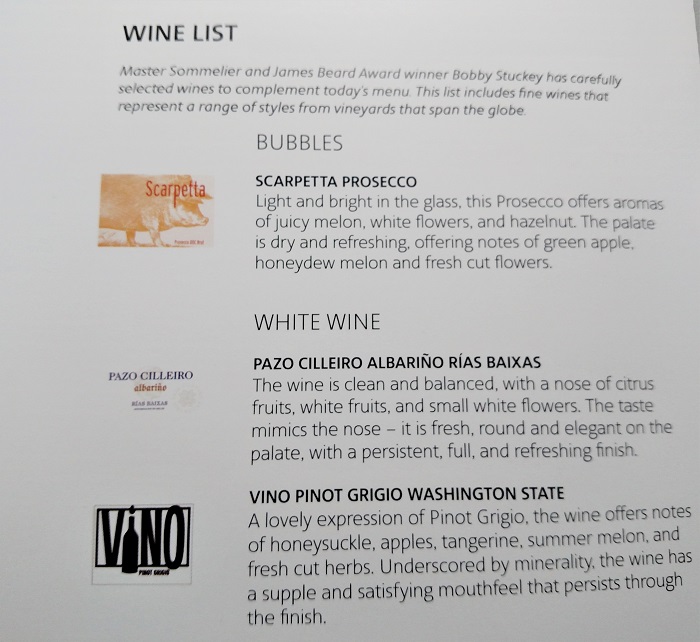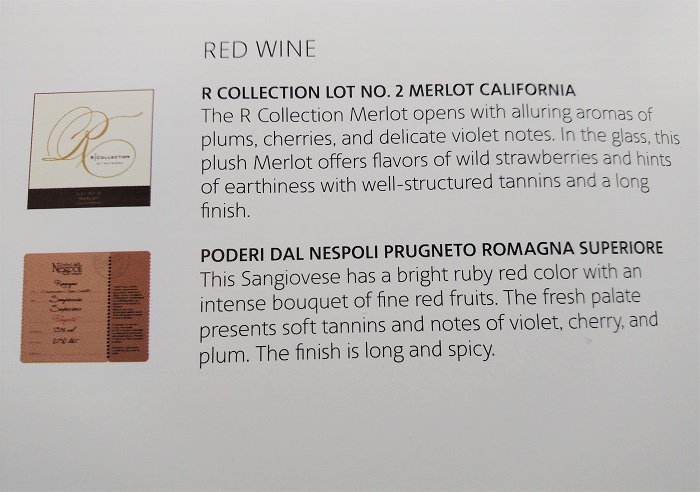 Lunch service began quickly after we leveled off. This time the FA came with the cart and asked for our choices. Beverage followed but no pistachios or nuts with your drink.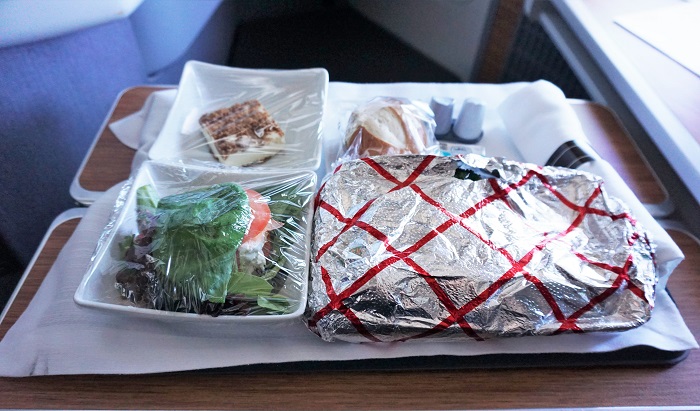 I almost went for the fish but since I had it when I flew SFO-JFK last month I decided to order the beef. It was quite tender to my surprise and not the leather sole that one receives when meat is overcooked.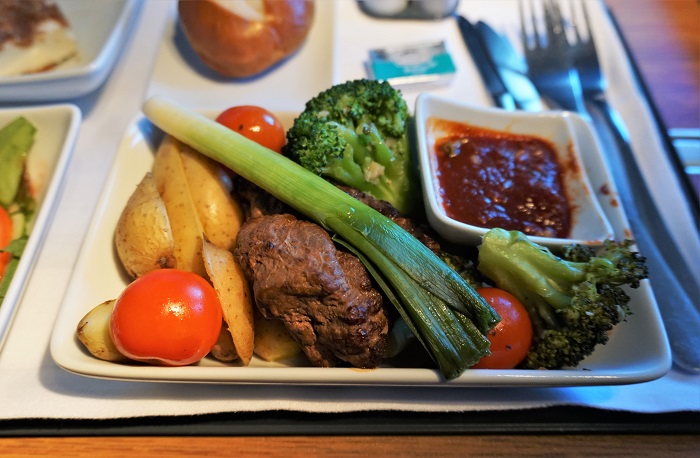 Appetizer - tomato slices with goat cheese and a big basil leaf on top.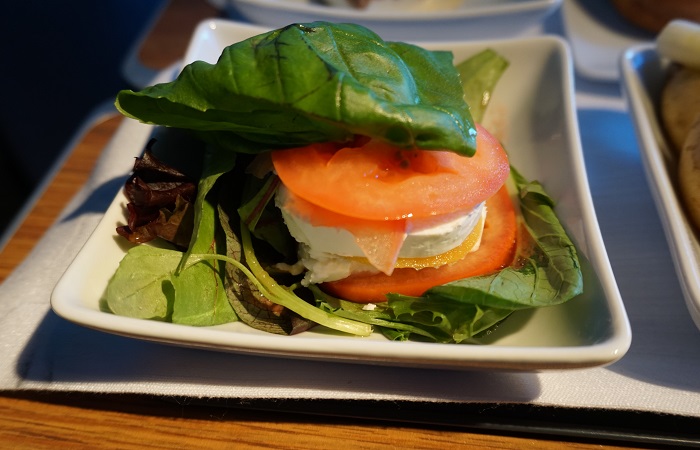 Dessert - a little piece of cheesecake.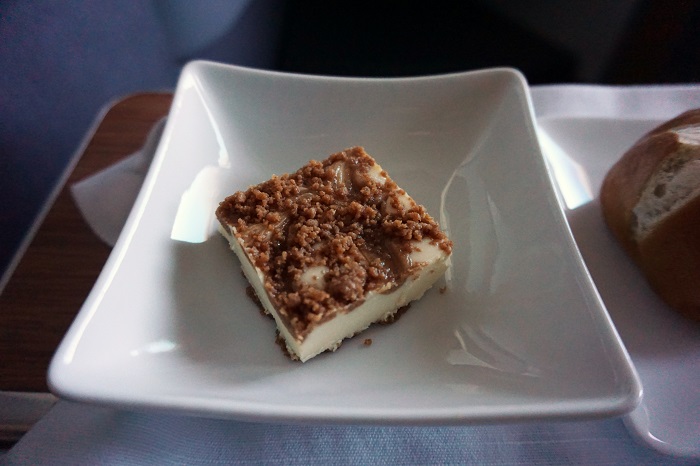 WC.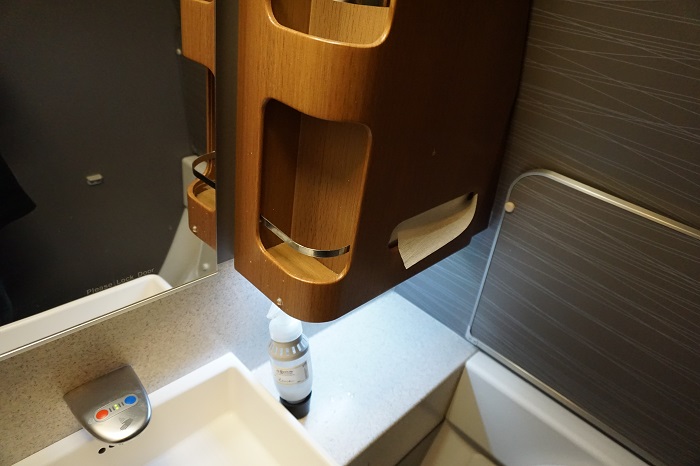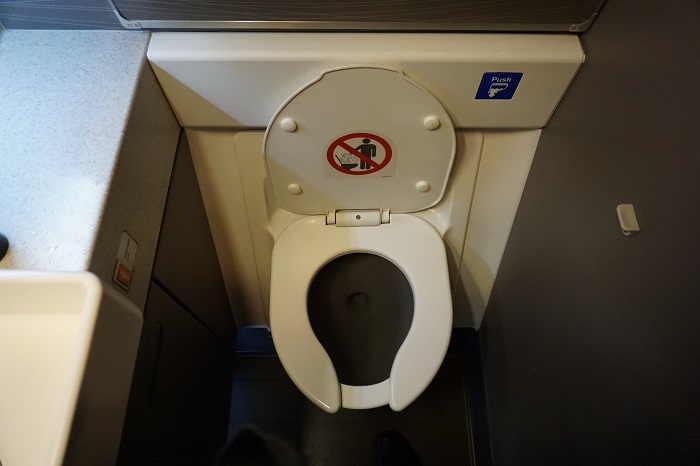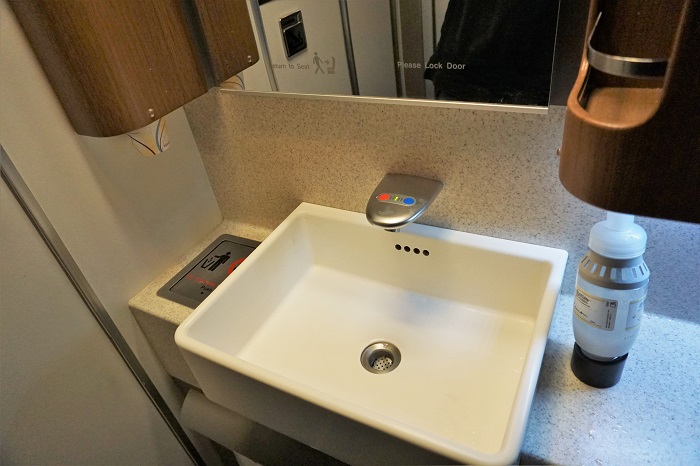 Full length mirror.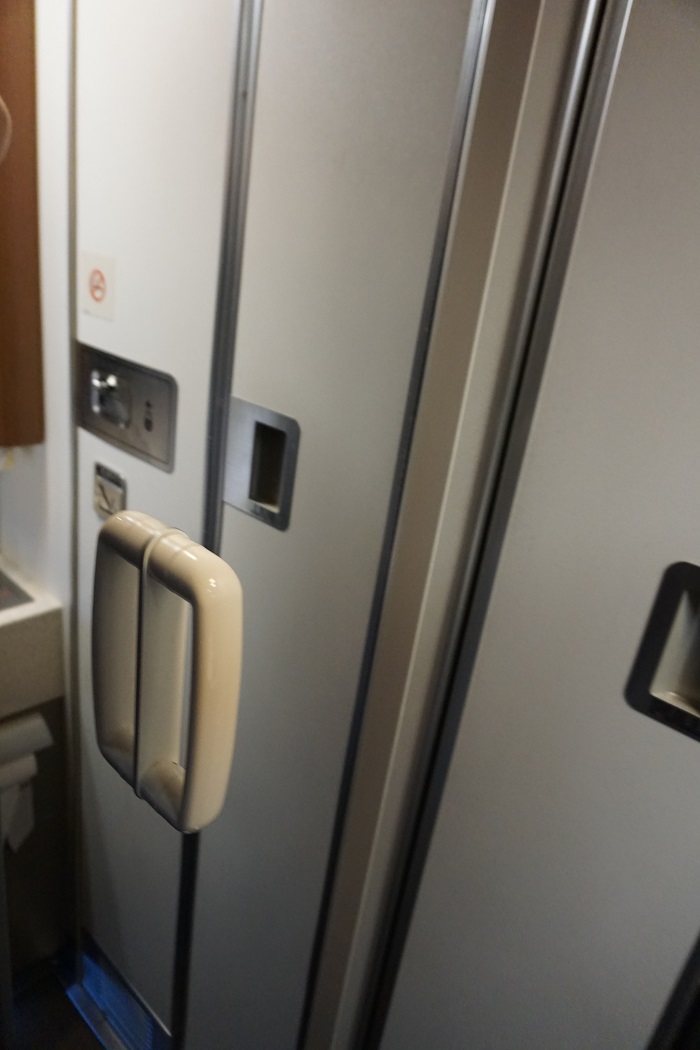 Galley set up with snacks right after the meal service. I saw several FA's pass through the cabin checking if pax needed anything else.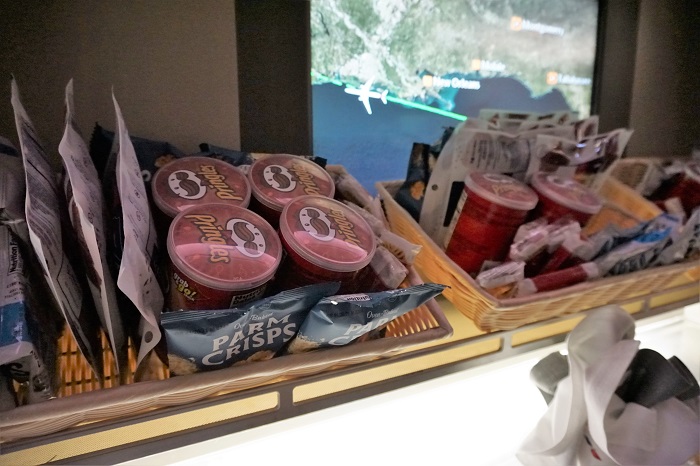 I made several trips to the galley :P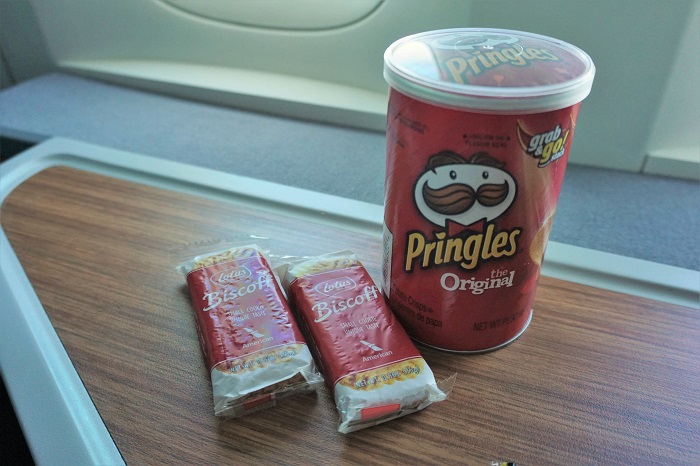 Seat in sleep mode.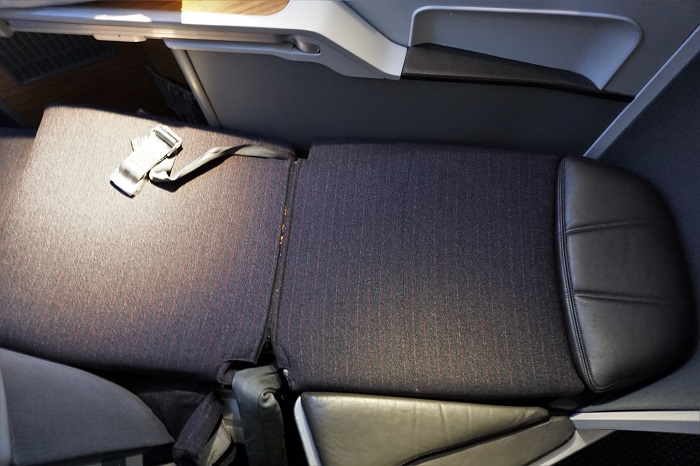 Soon we were landing in LA.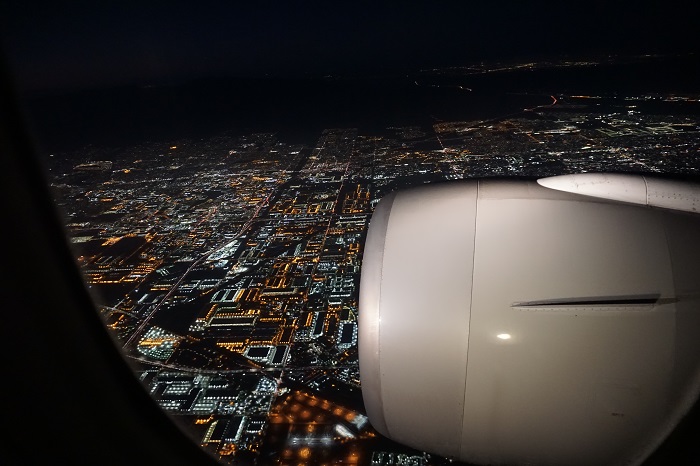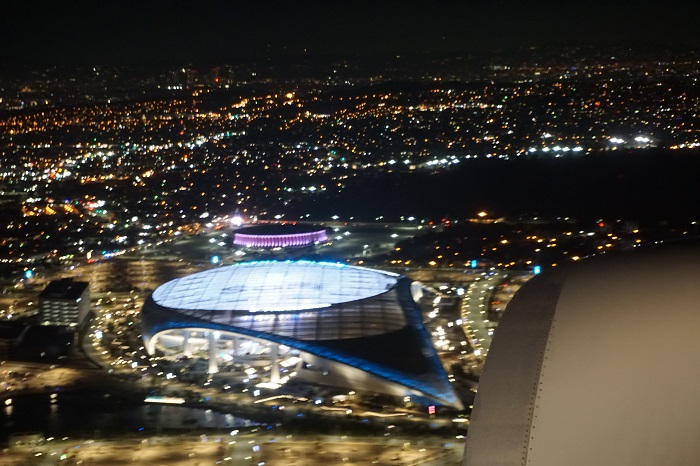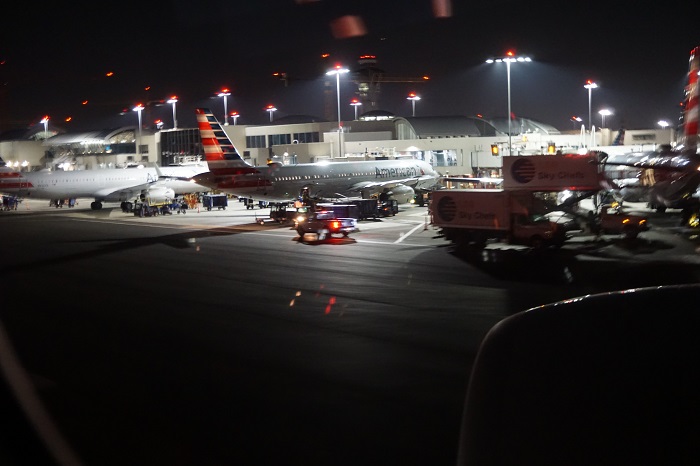 ========== Miami Intl (MIA) - ==========
Security/Immigration efficiency:
10/10
Services and activities:
9/10
General cleanliness:
10/10
========== American Airlines Admirals Club Gate D30 ==========
========== American Airlines - Airline ==========
On-time performance:
10/10
Breakfast or light meal before arrival:
0/10
========== Los Angeles Intl Arpt (LAX) - ==========
Security/Immigration efficiency:
9/10
Services and activities:
8/10
General cleanliness:
8/10
Summary:
AA delivered a decent product and flying a widebody on a domestic route is always a treat.

The Admirals Club was fine under the circumstances and I appreciate that they try to offer what they used to serve pre-Covid19. I feel that those pax who had access to the Flagship lounge and that now are stuck with the Admirals Club should be offered a voucher or compensation to get free food at the bar to compensate for the inferior experience.

The onboard product was good with a friendly and efficient crew. Catering is as good as can be with a good variety of choices and a well executed dish. My only complaint is that the dessert was too small and AA should serve something a bit more elaborate. The display of snacks in the galley was a nice touch.