Prologue:
After my short weekend trip to Seattle it is time to return.

I took this trip as an opportunity to visit AS newest lounge and sample its F service. The lounge experience did not disappoint and I consider it one of the best North American lounges that I have visited (excluding the premium lounges of competitors like UA's Polaris or AA's Flagship.) For a domestic carrier that does not have long haul intl flights this is pretty good.

As an avgeek I also visited AS HDQ and its company store which was almost around the corner from my hotel (Hampton Inn SEA). The new building looked great and I was glad that it was so close to the airport.

It's time to work on my return report on my favorite trip report site.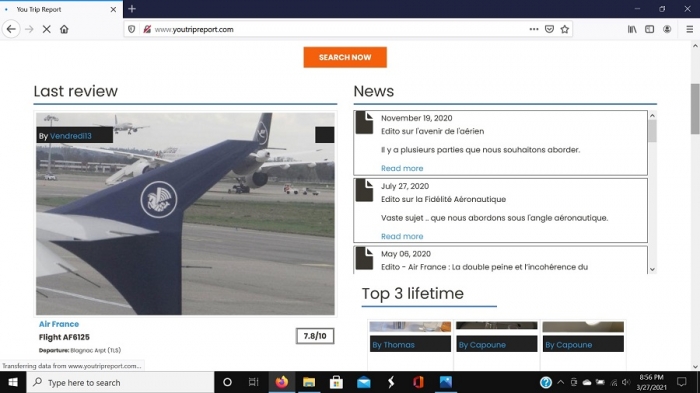 Hotel shuttle dropping me off at the airport.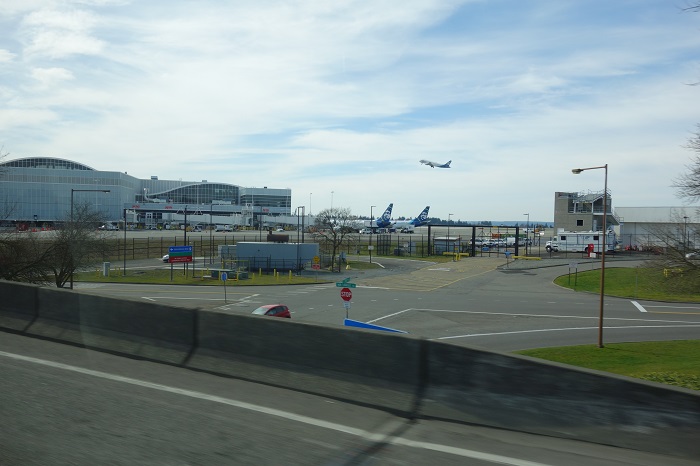 AS check-in counter.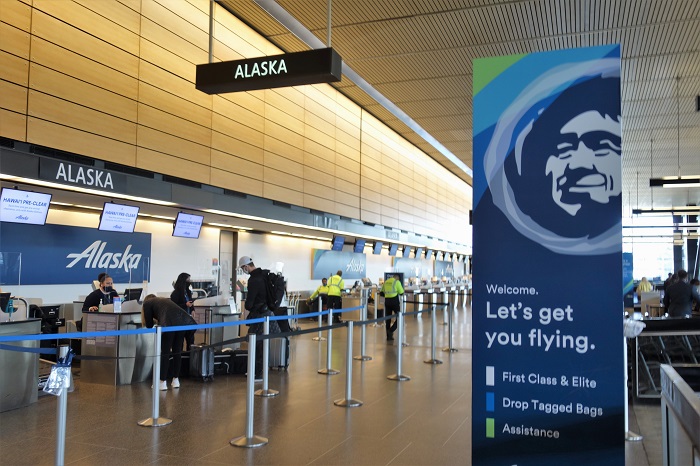 I went straight to the self checking kiosks.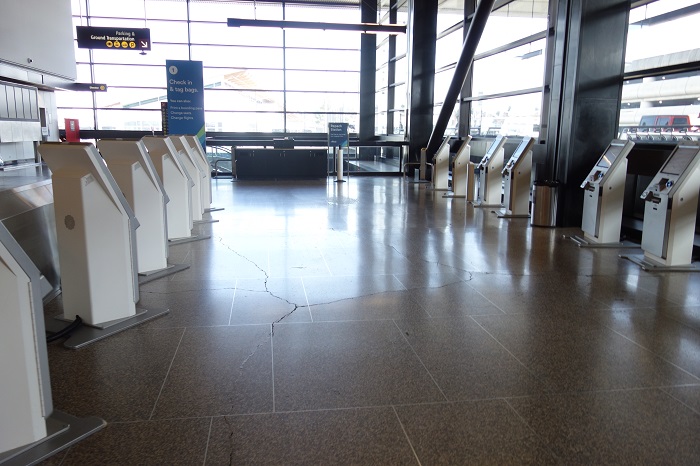 The AS lounge at the "D" gates is old and pales in comparison to the new one in the "N" gates. It is located in an area that is part of the main terminal. The "S" and "N" gates need to be accessed through an underground train.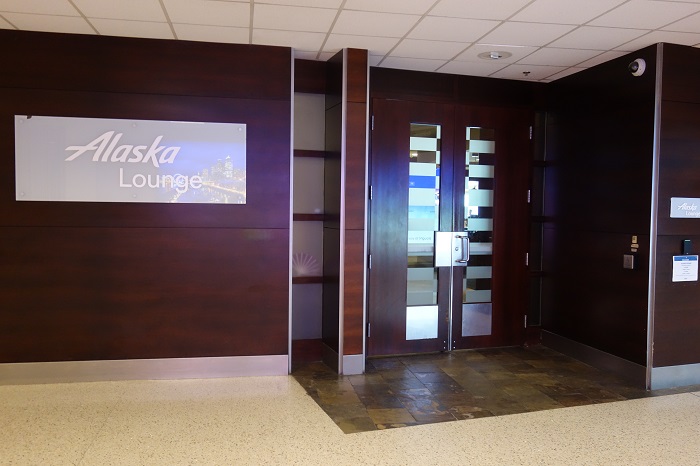 Reception area.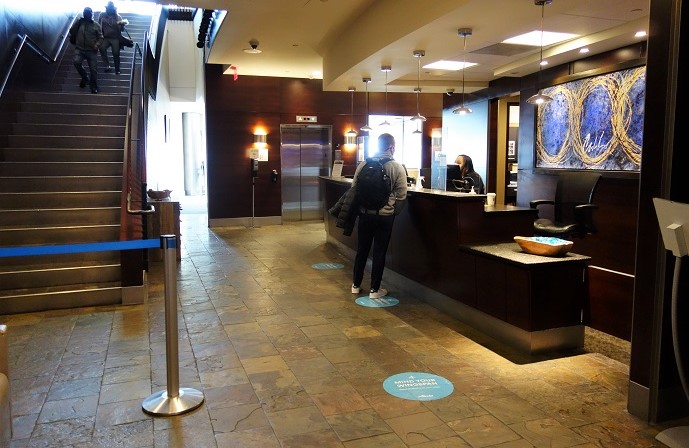 This lounge has two floors and both have views of the tarmac. The lower one has a chimney in the main area along with some individual desks.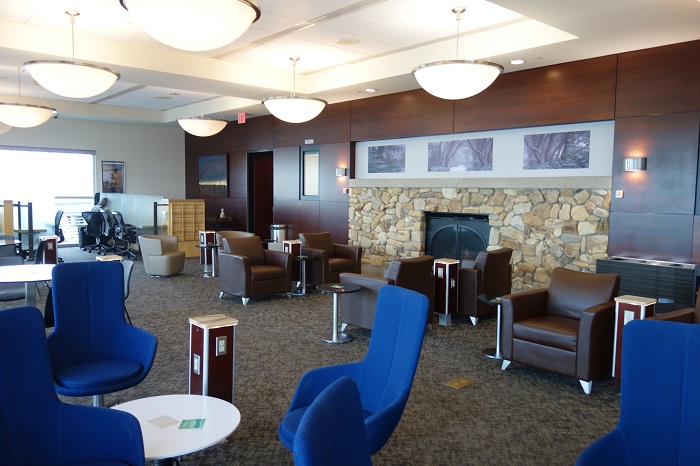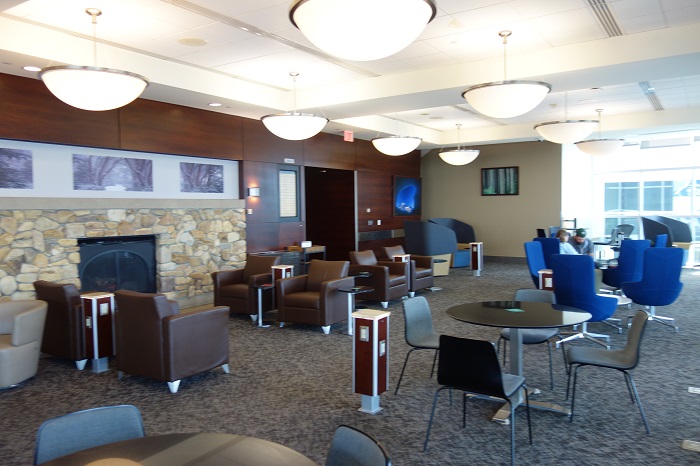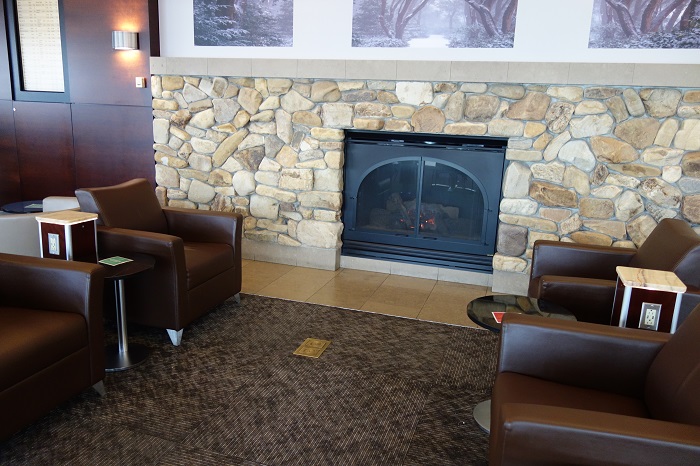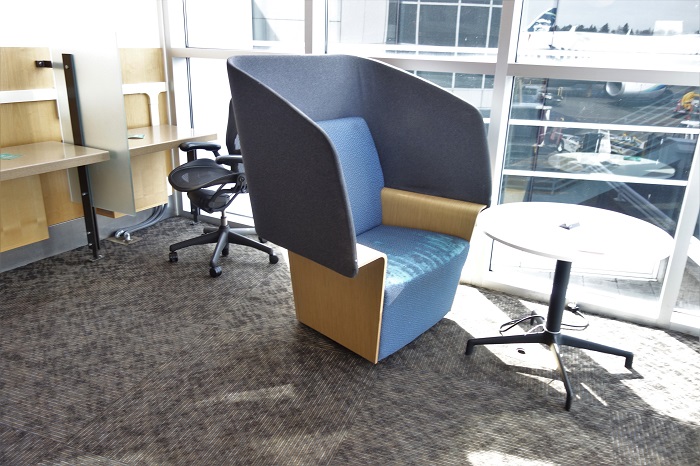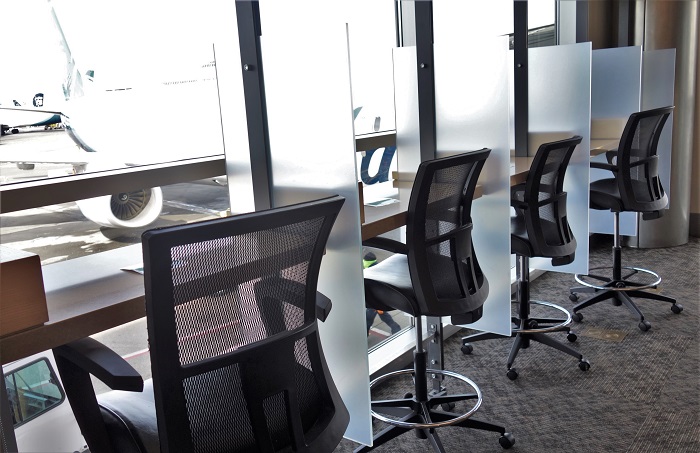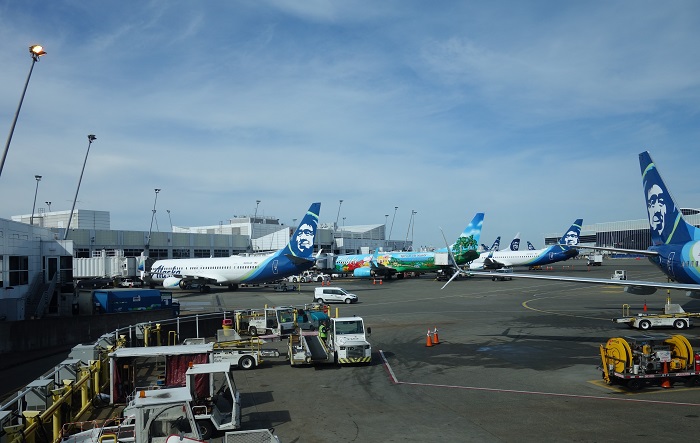 The second floor has a TV and offers the same views from a higher perspective.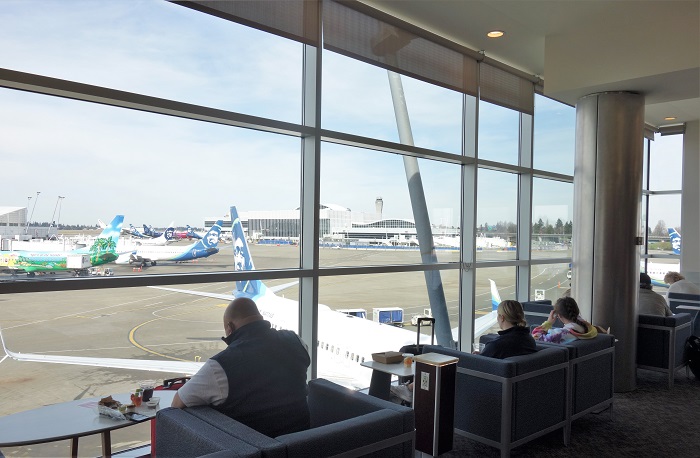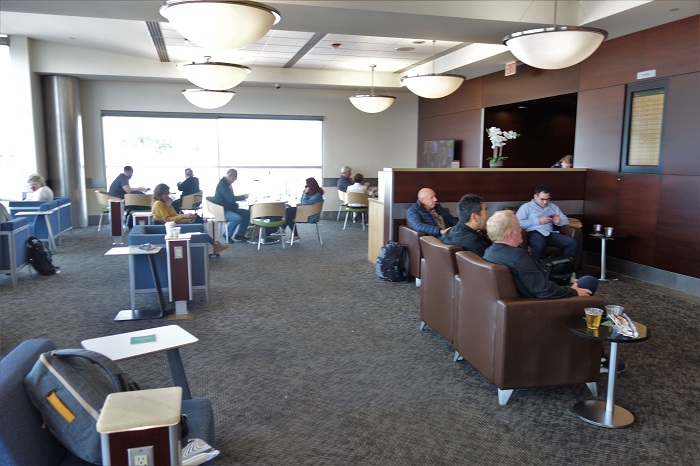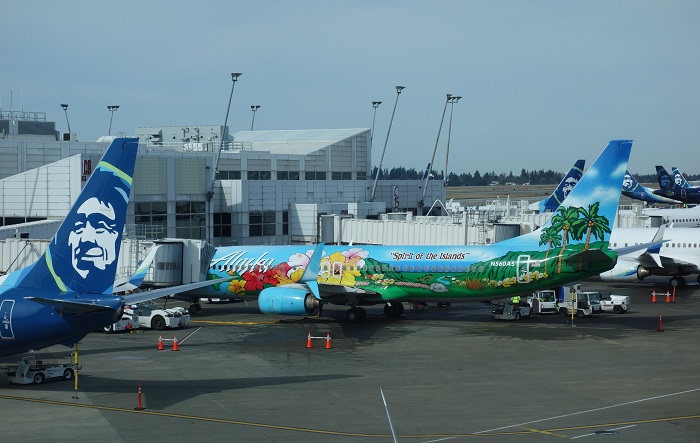 Both floors had a hallway where you could get some packaged snacks and drinks. WC's are located down the hallway. On the second floor there is a small window where you can request salads soups and drinks.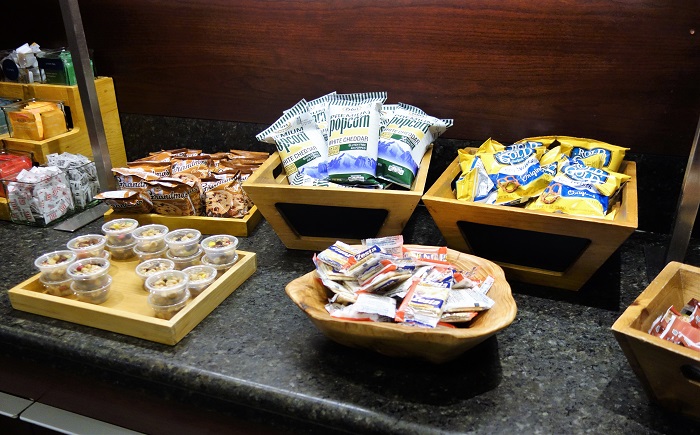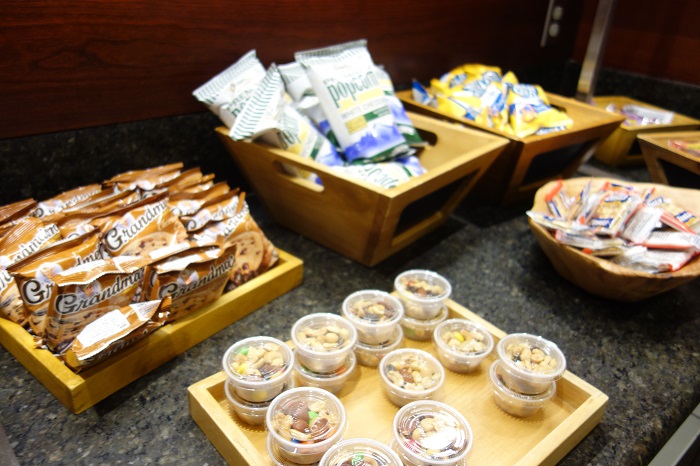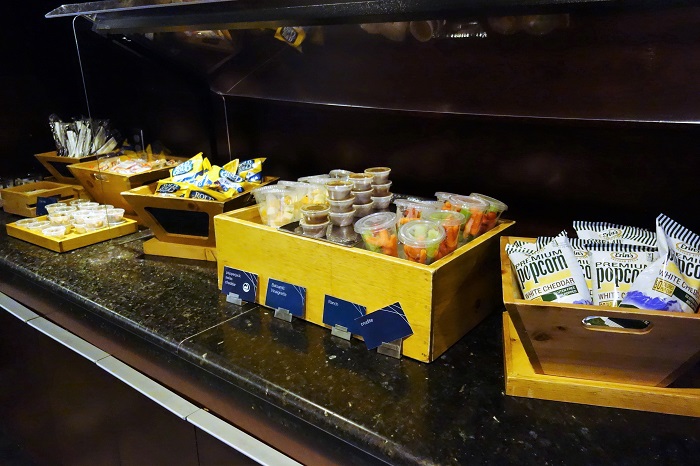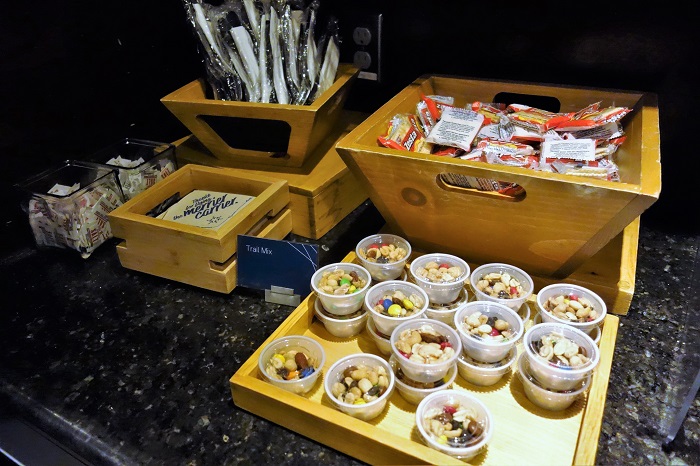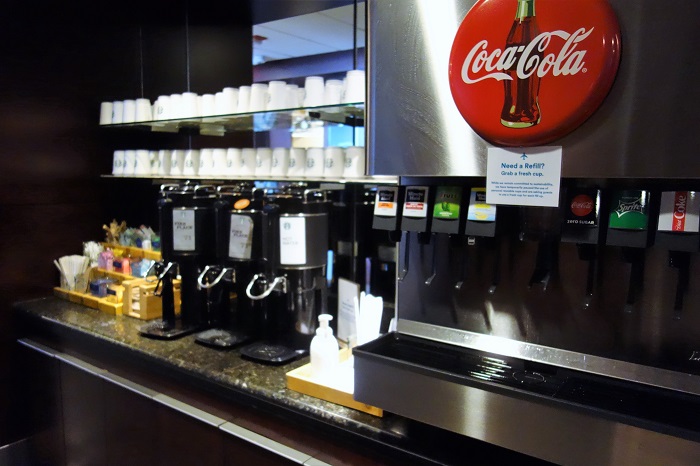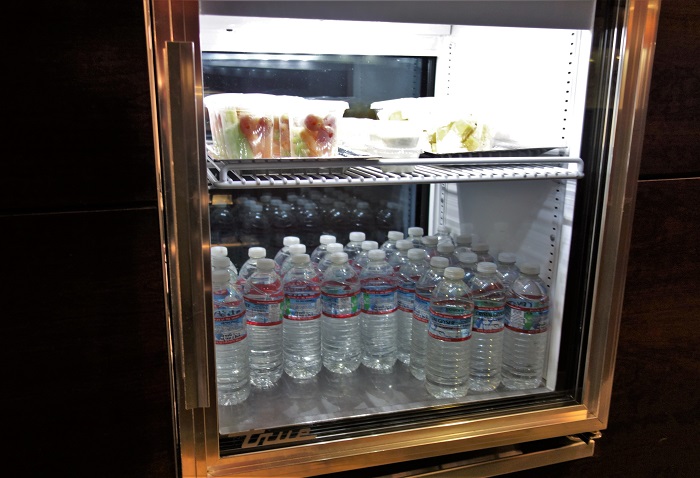 As you can imagine I didn't spend too much time at the old lounge so I took the train to the new one.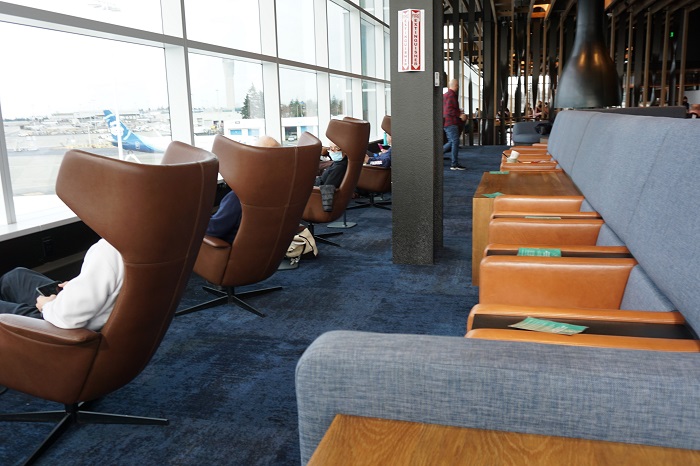 Bar area.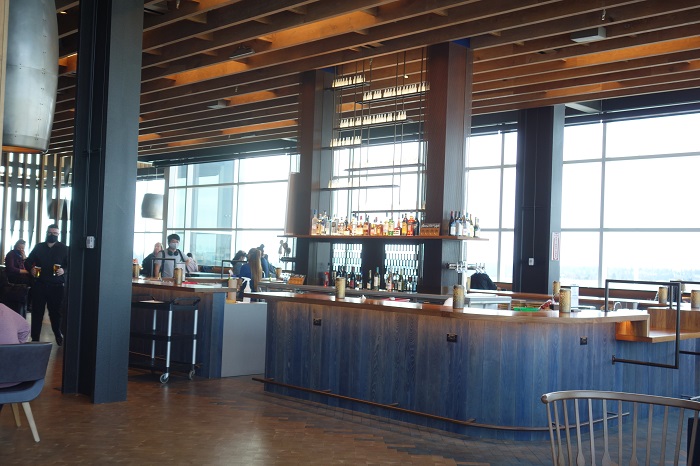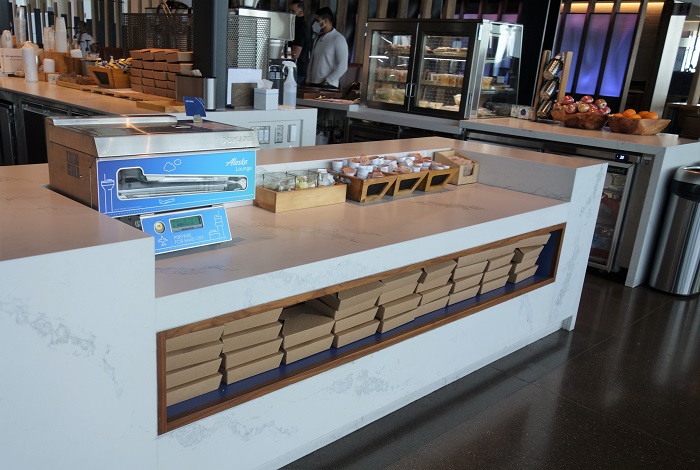 I had some lunch.
And pancakes for dessert.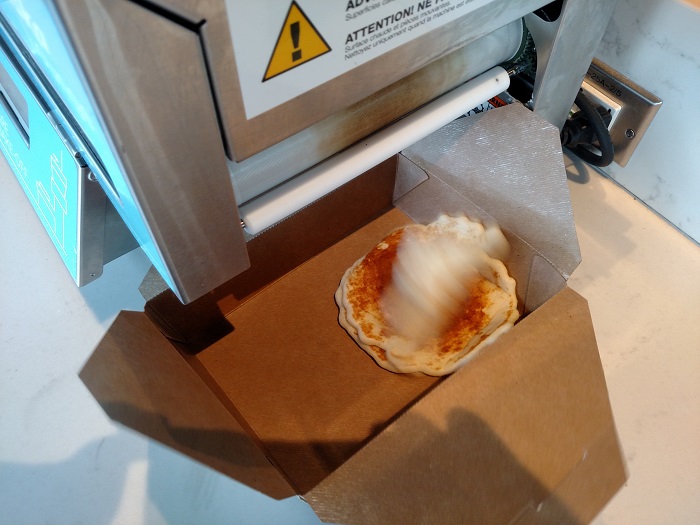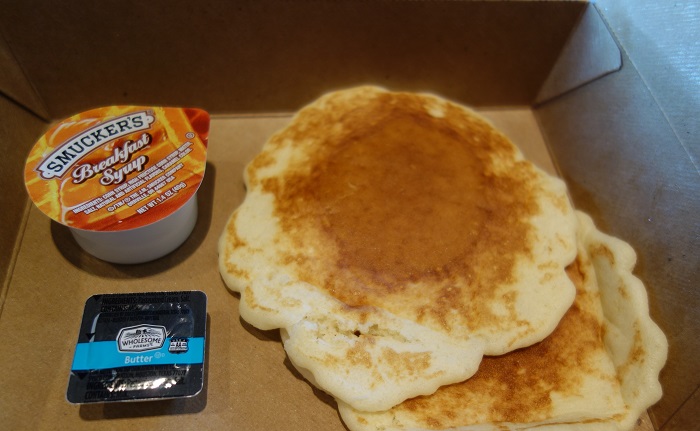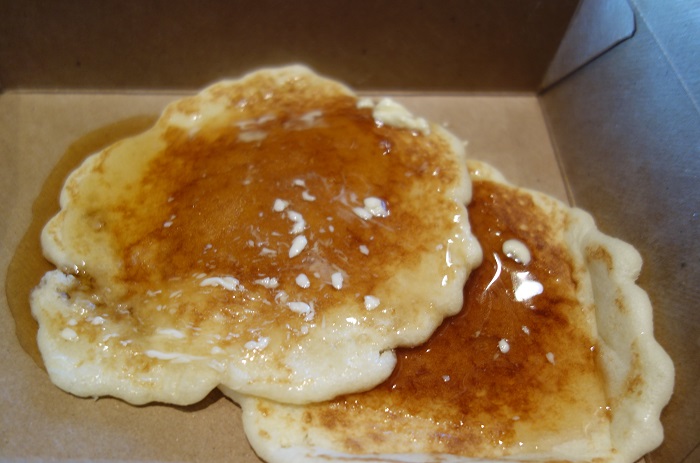 Plane spotting from the lounge. You have some of the best views from the airport with airplanes landing and taking off.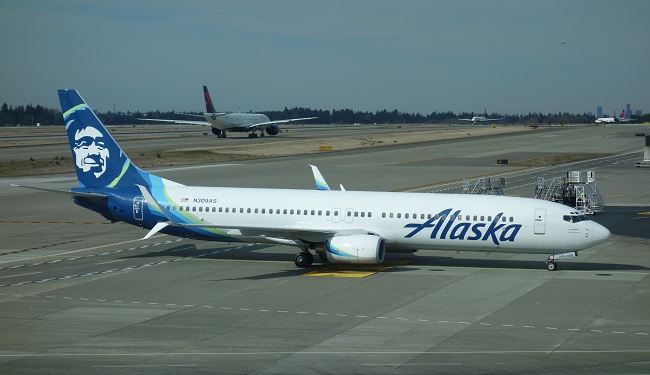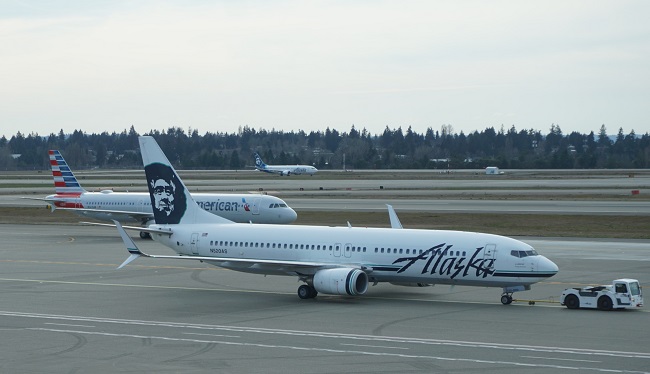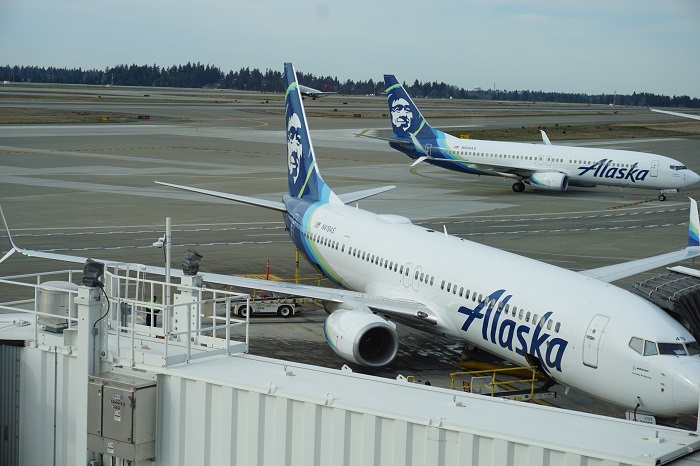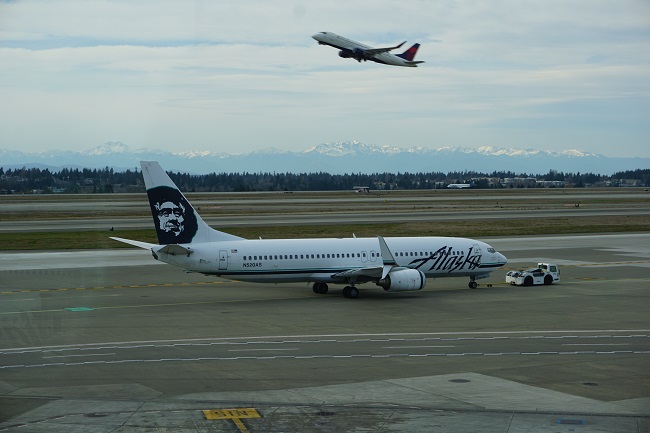 Airplane at the gate.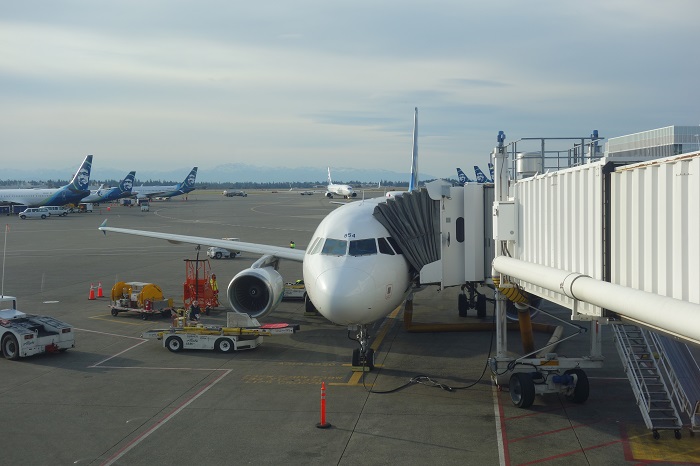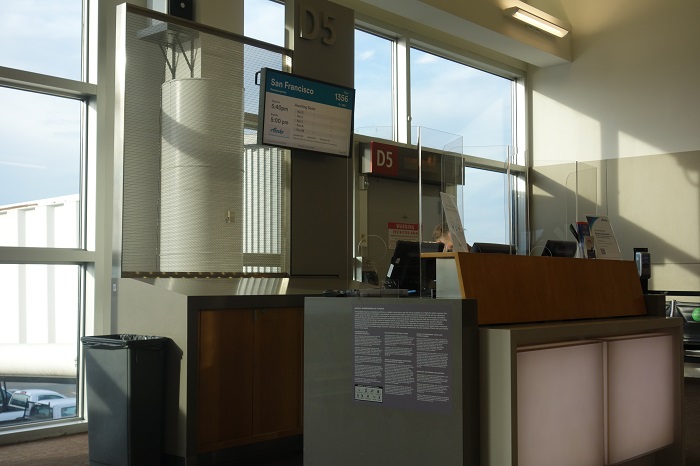 New interior.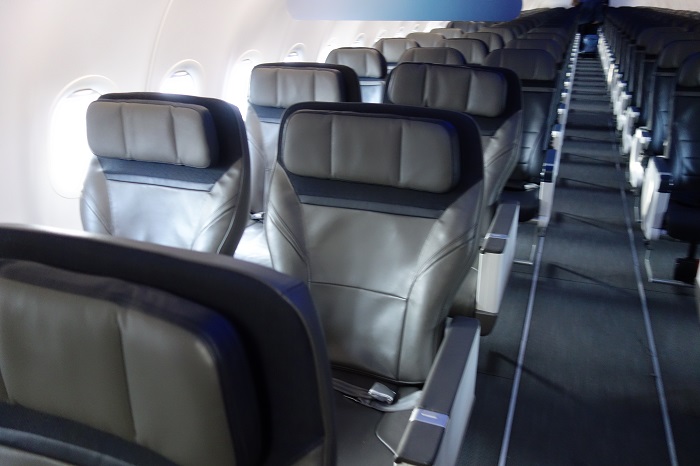 My seat 3F. Thankfully nobody sat next to me.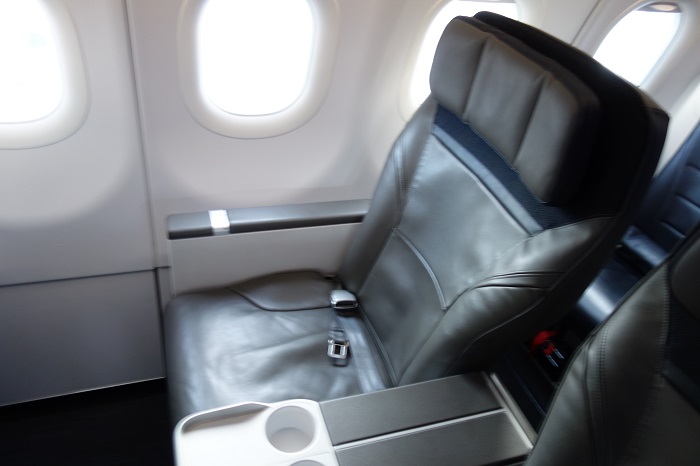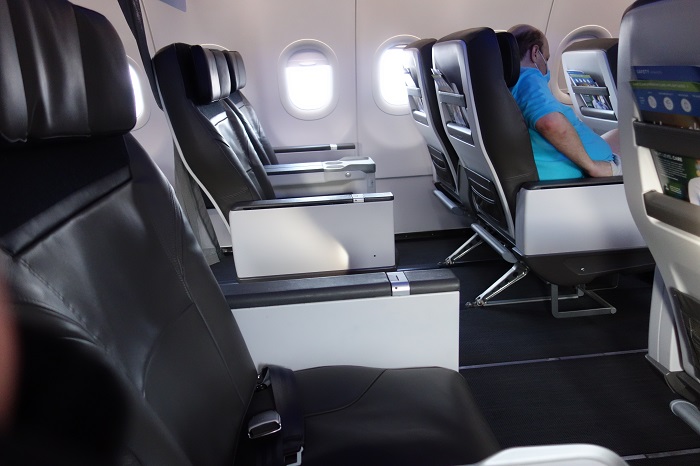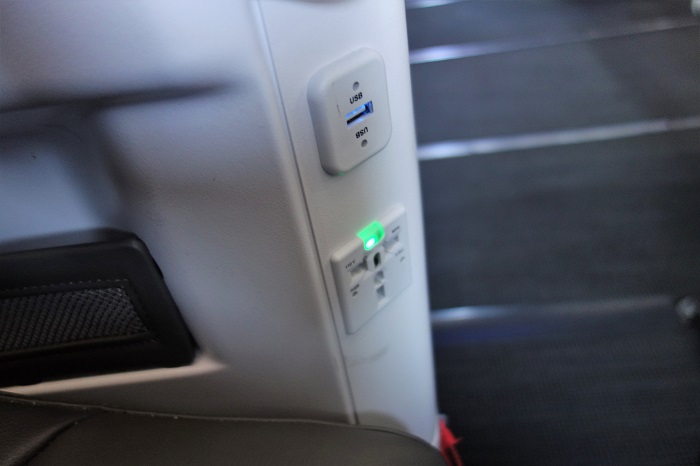 Tray table.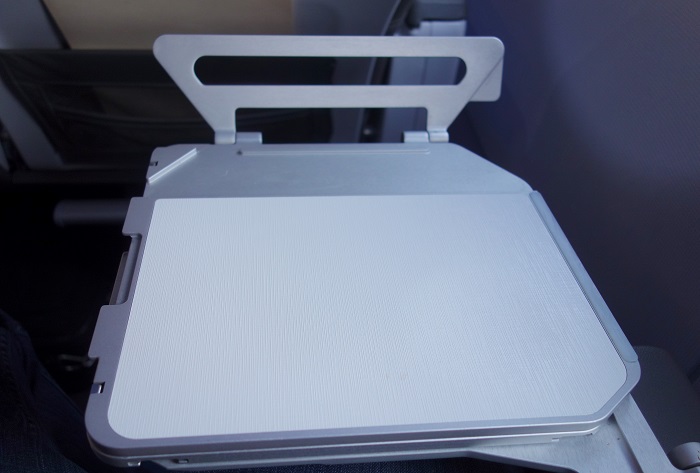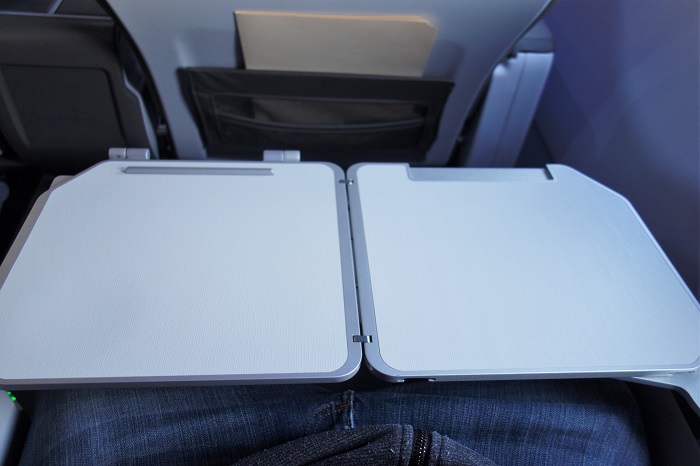 Small pocket area by the side of the seat.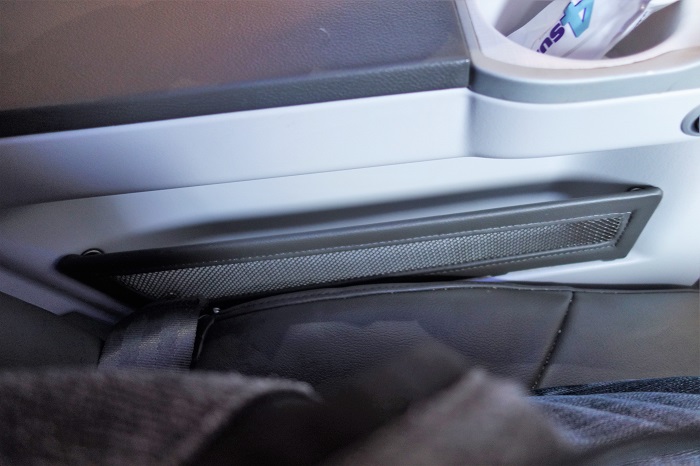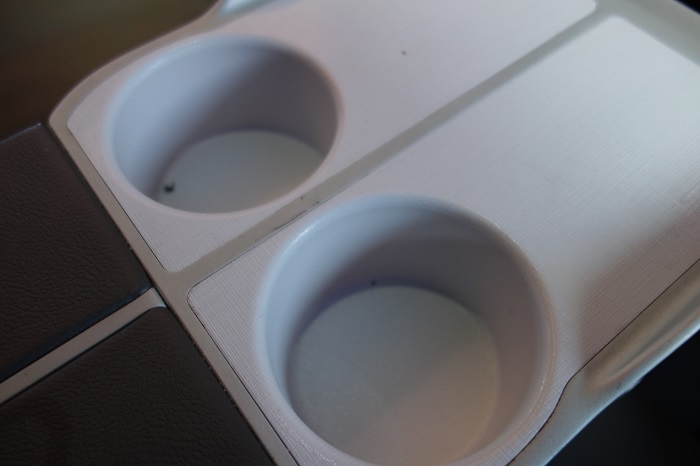 Pre-dept. drink.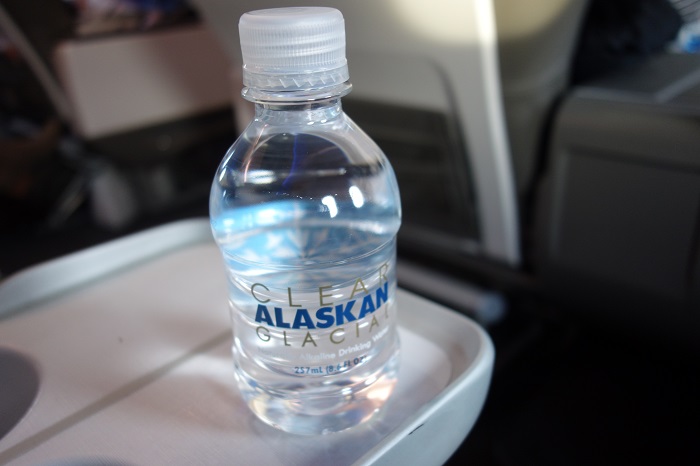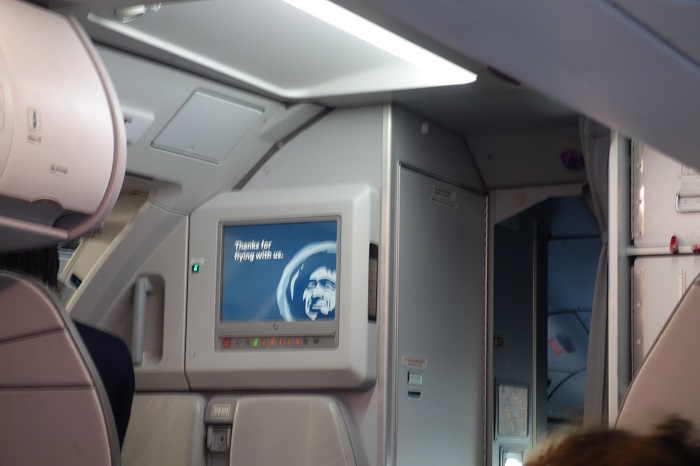 Good legroom.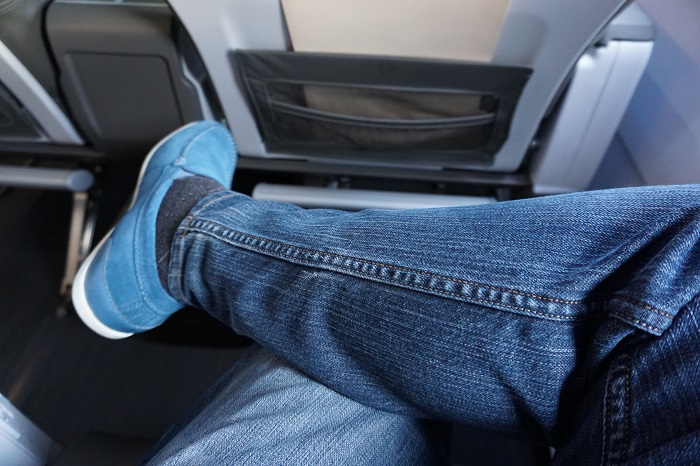 Mood lighting.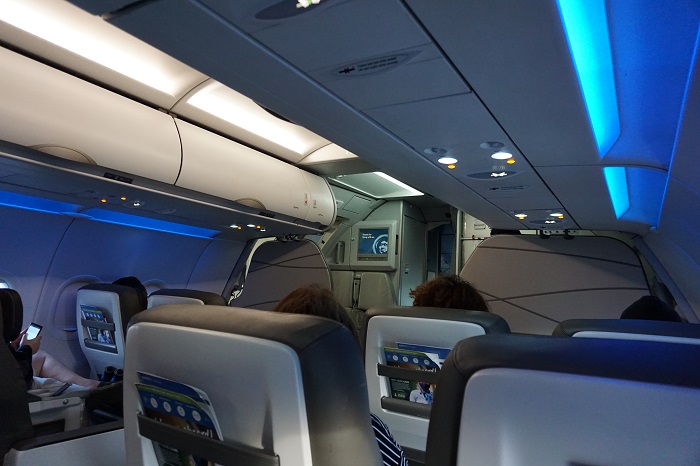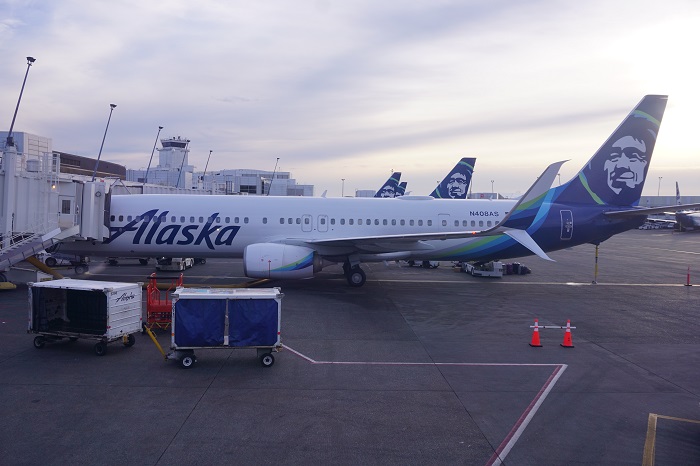 Taxiing to the runway.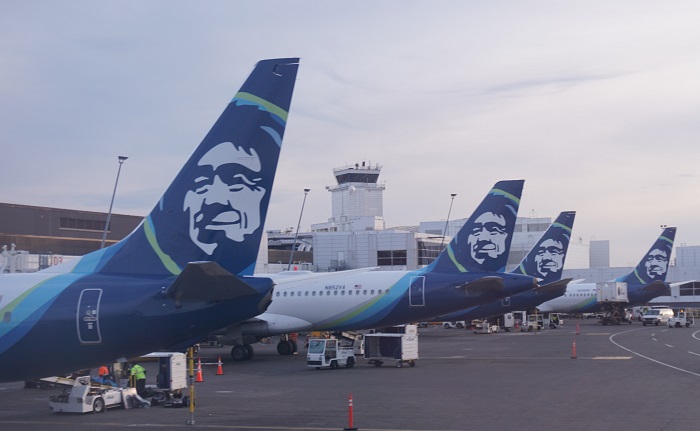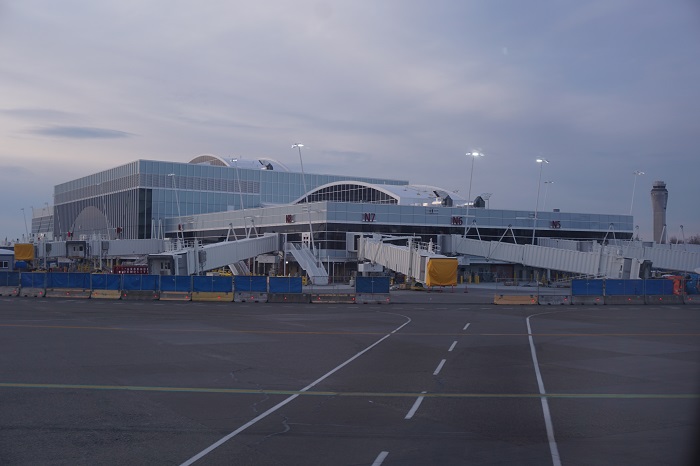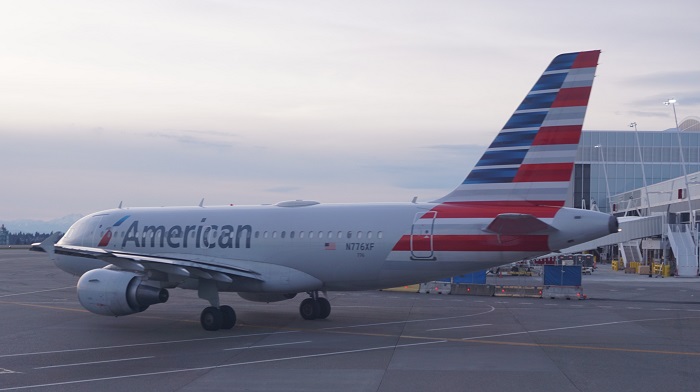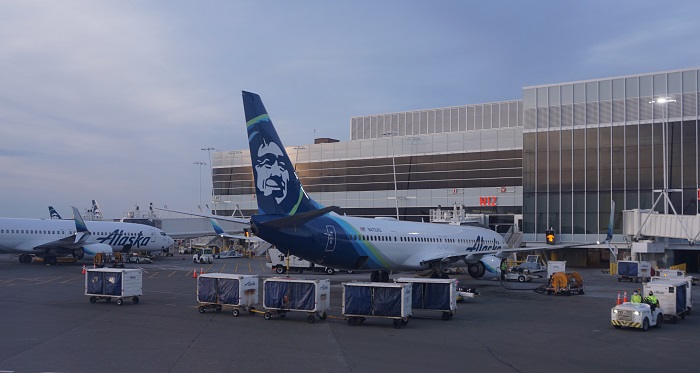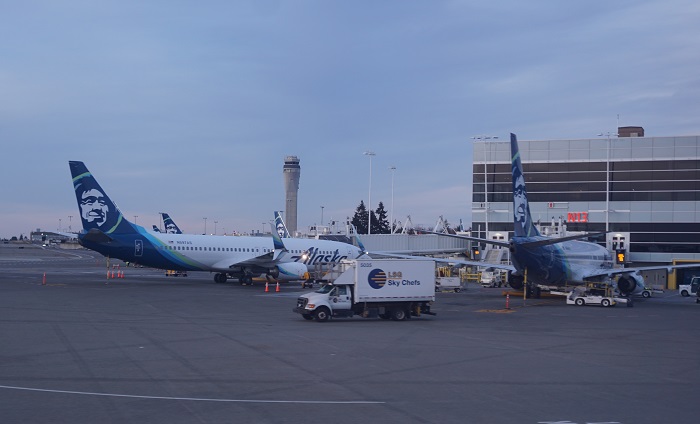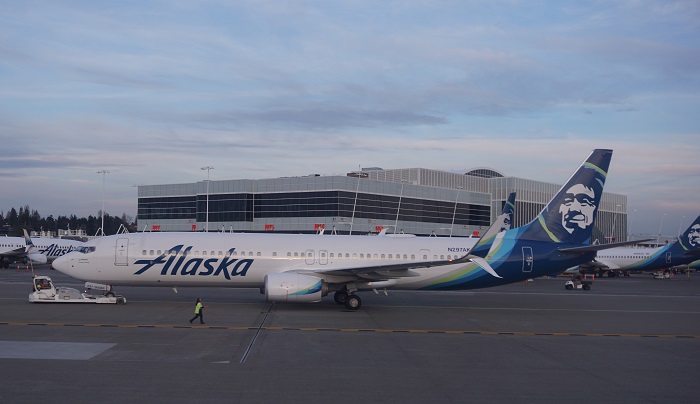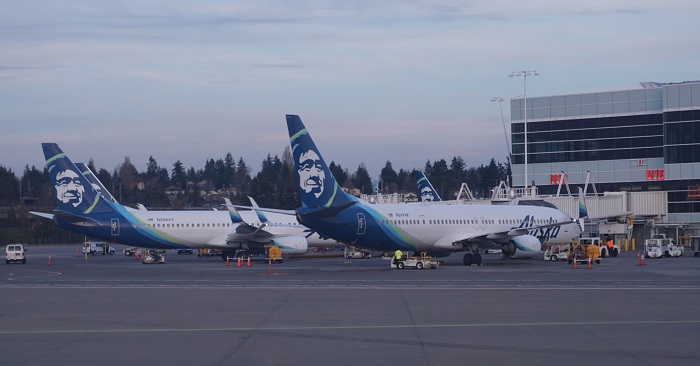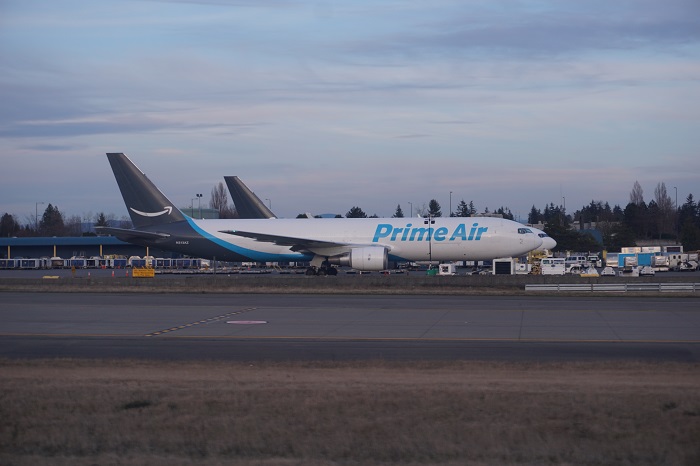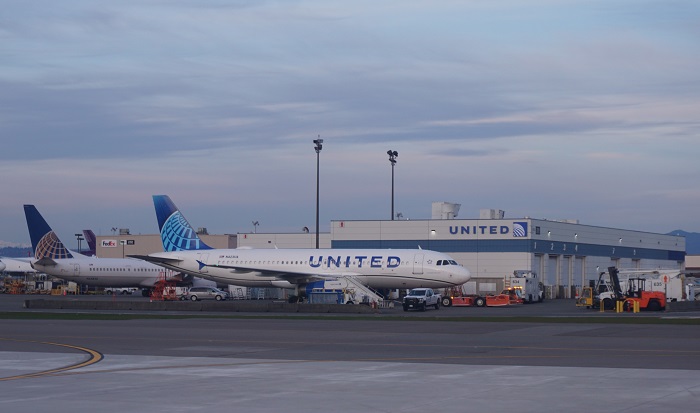 Take off.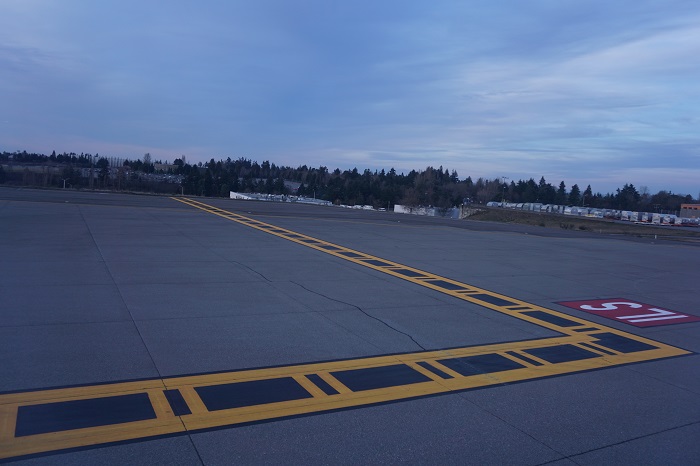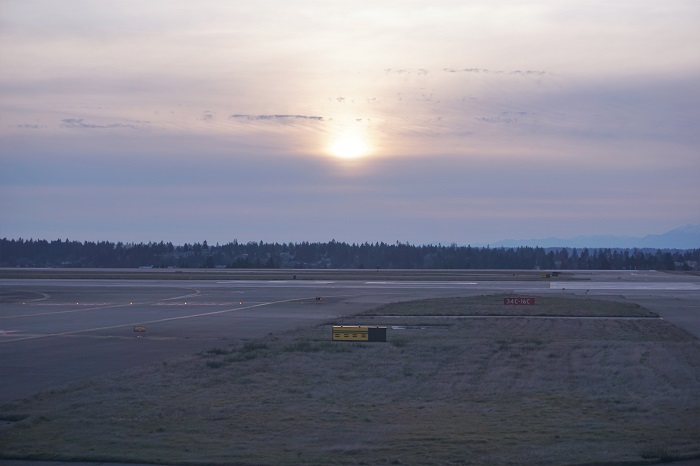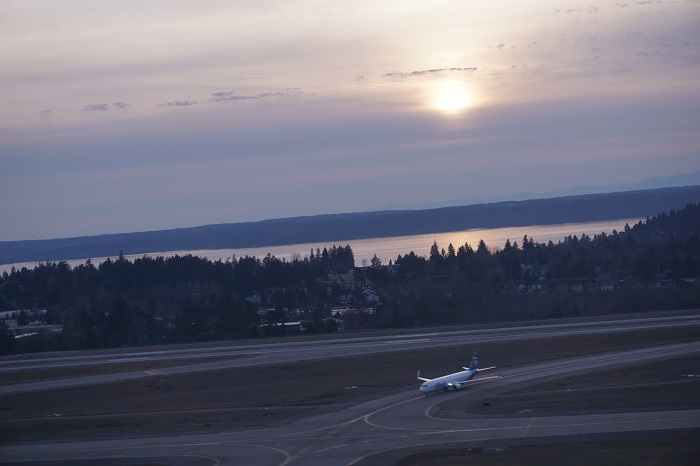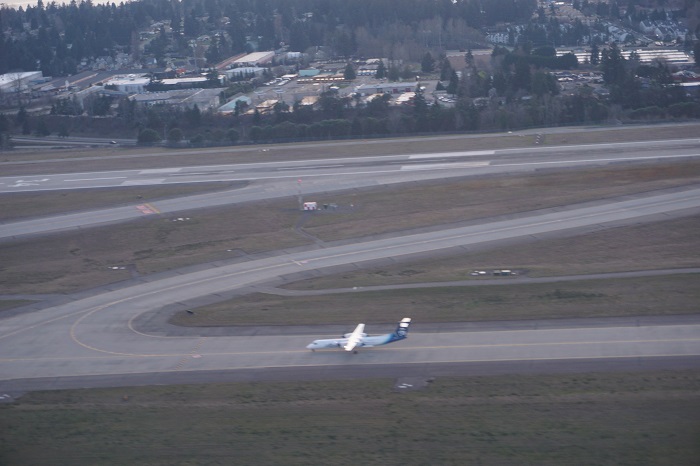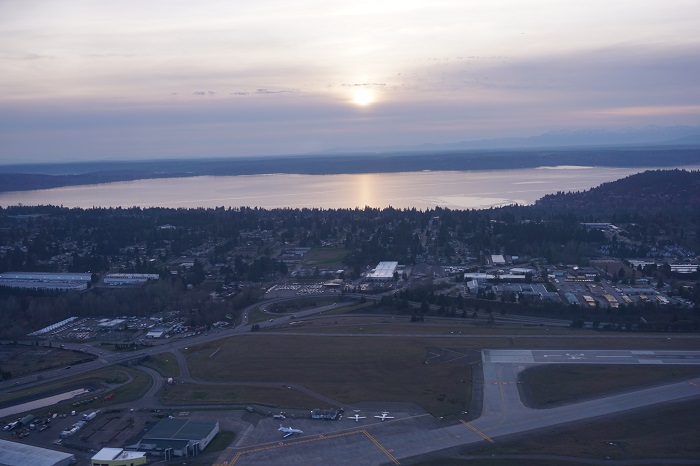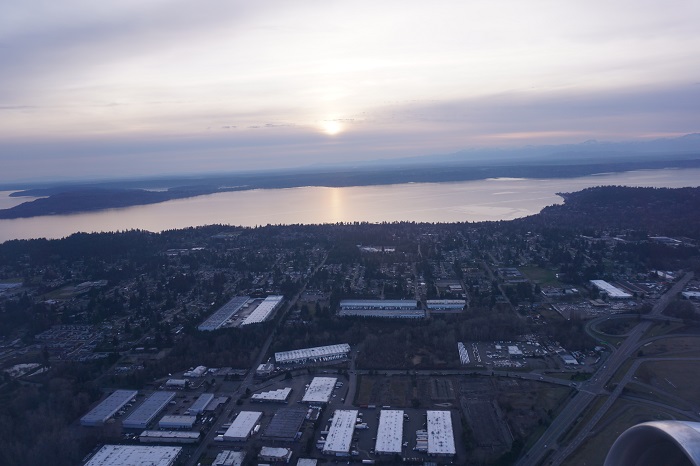 Gorgeous scenery.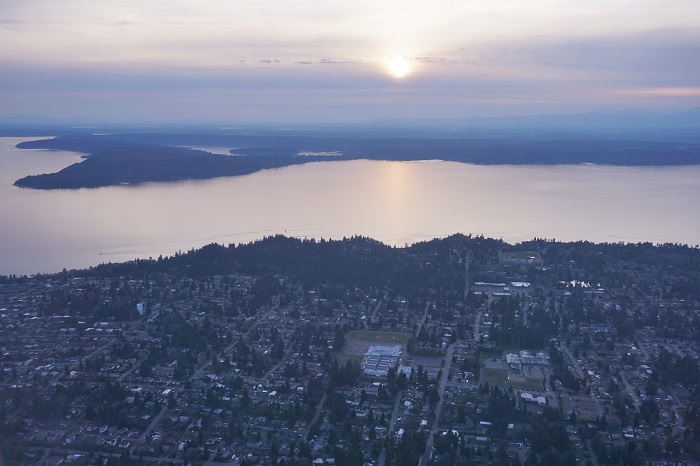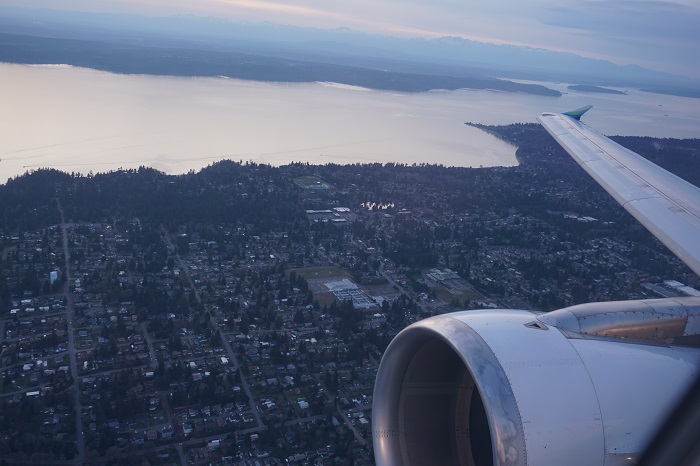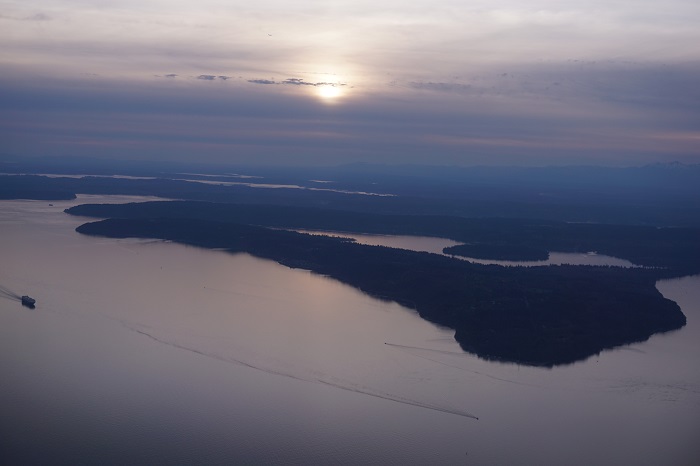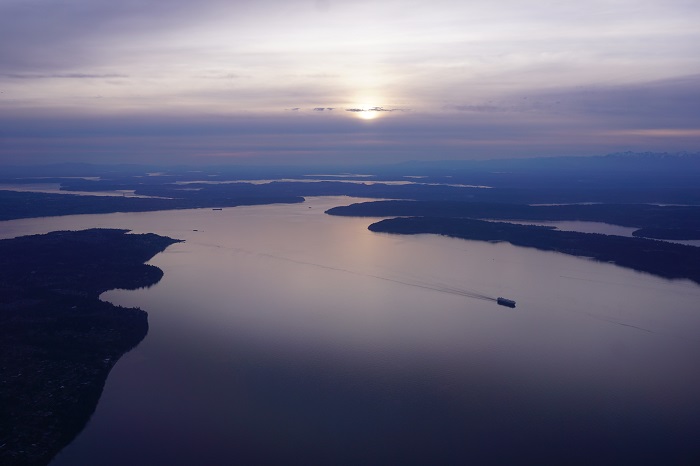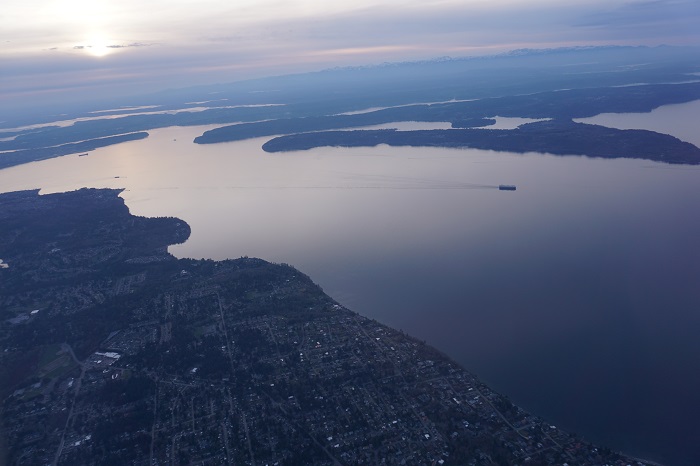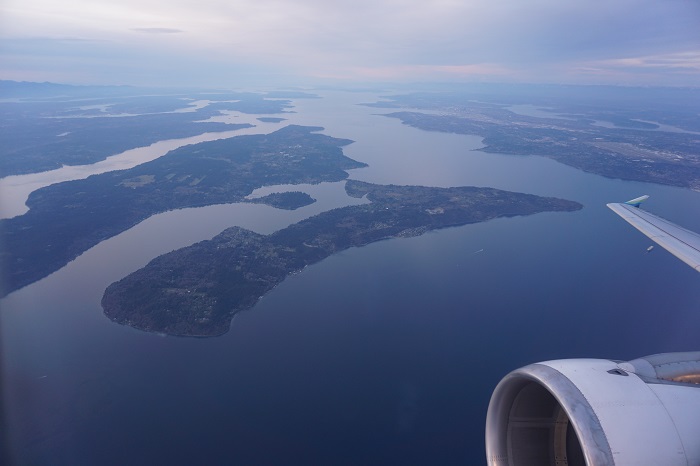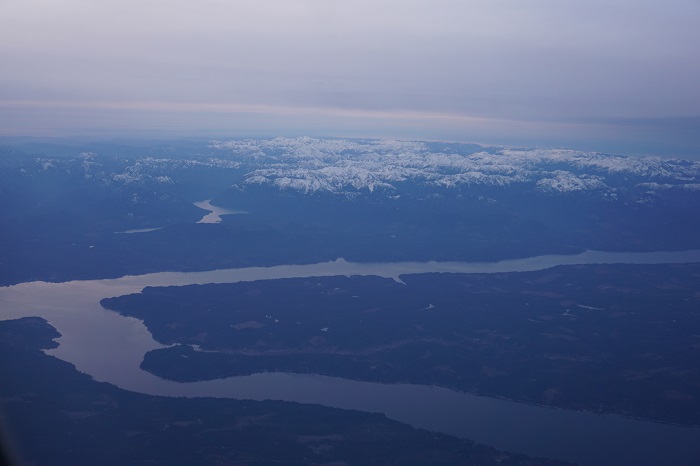 Looking to the back of my seat. I hate that paper thin divider in the ceiling separating F from Y.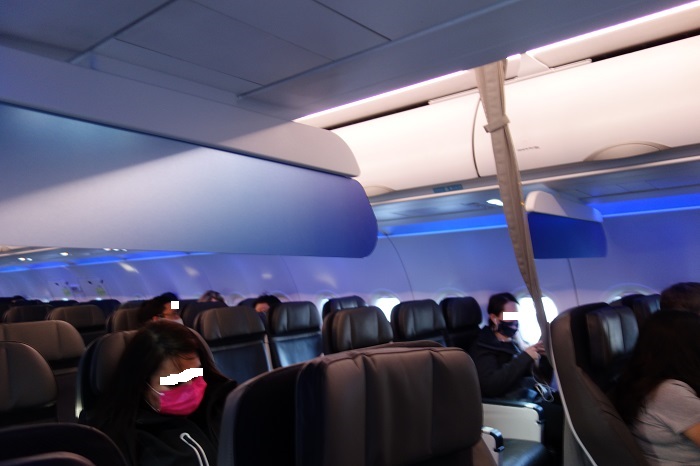 Seat pocket.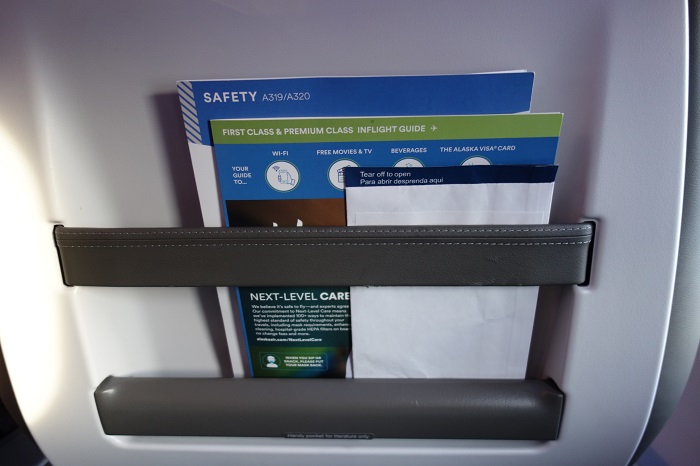 Thinking of you Seb. ;)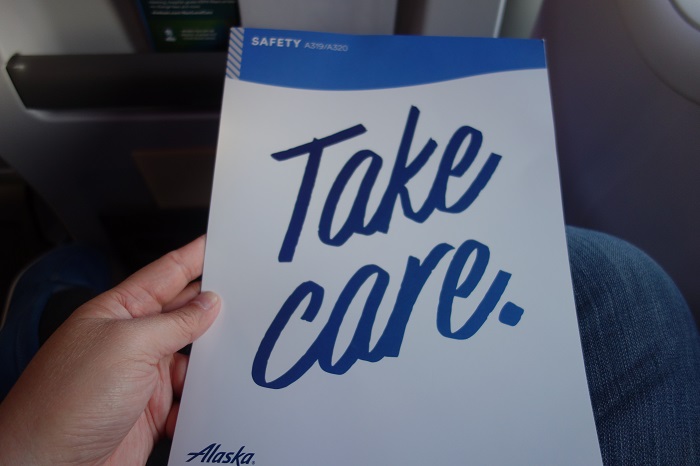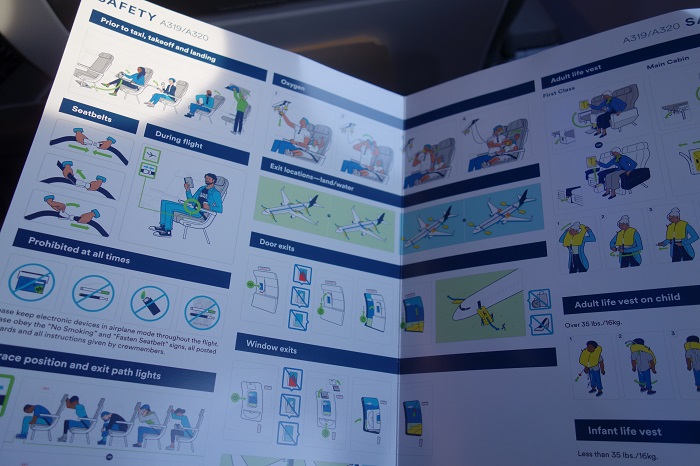 Foot rest.
For this leg I pre-ordered the fruit and cheese plate.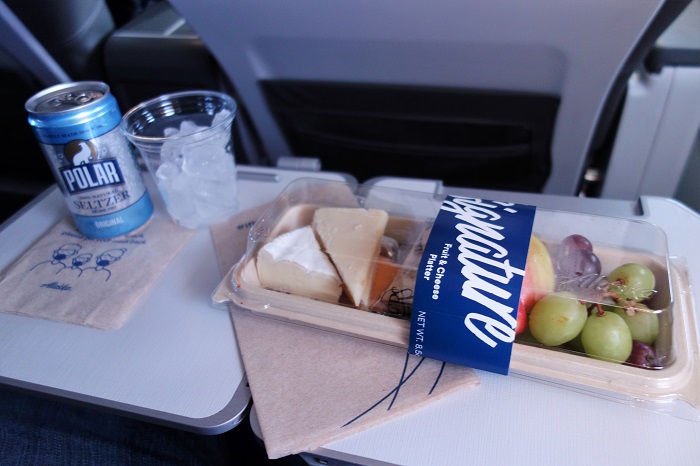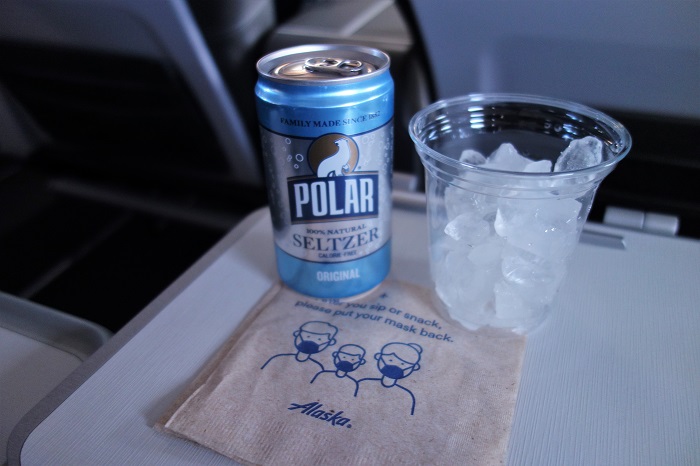 Pretty satisfying.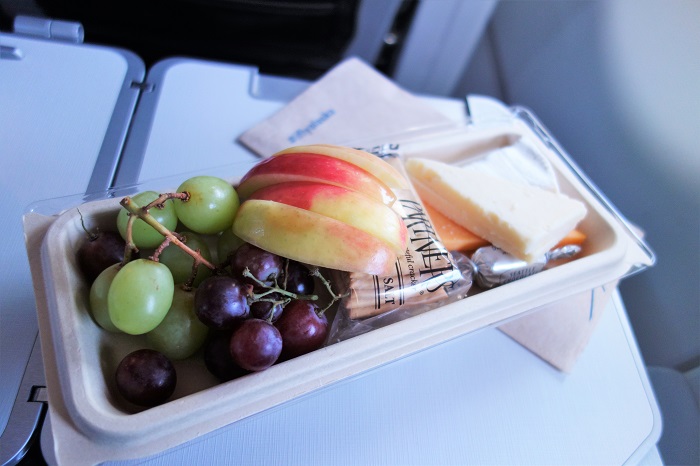 Snack basket after the meal.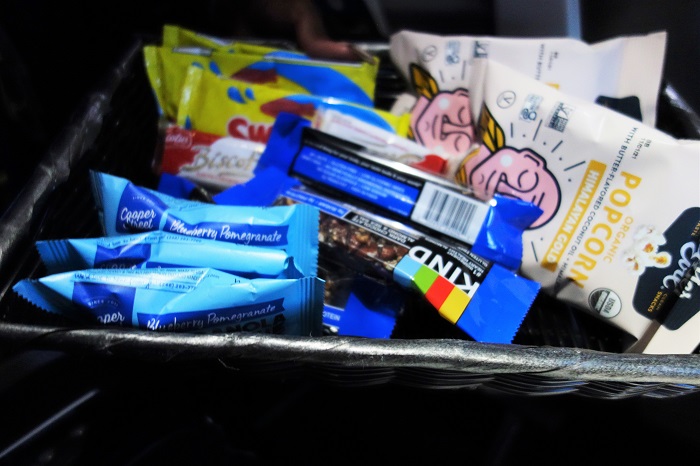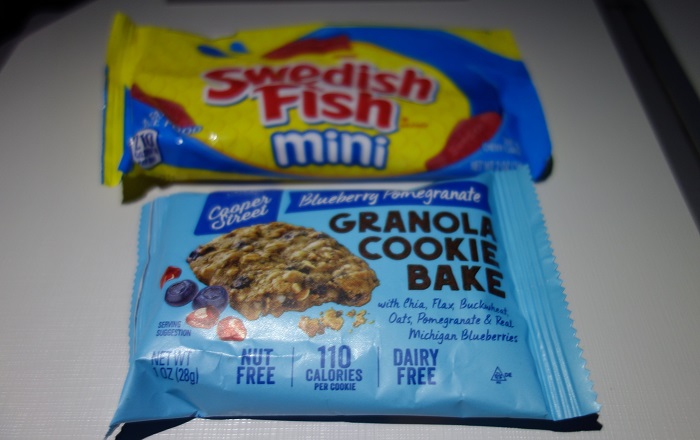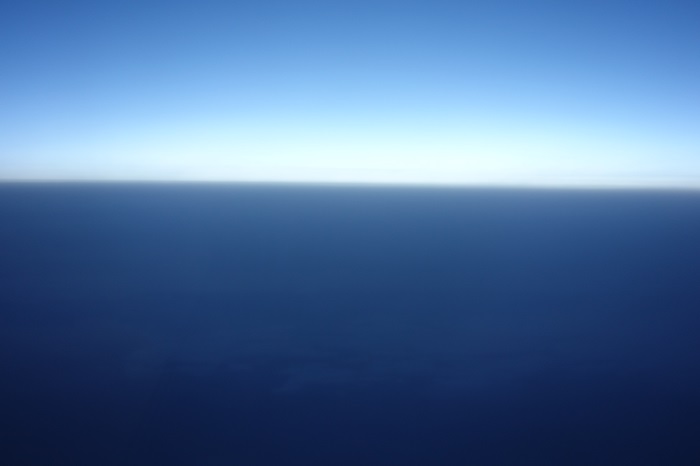 To finish we had warm chocolate chip cookie.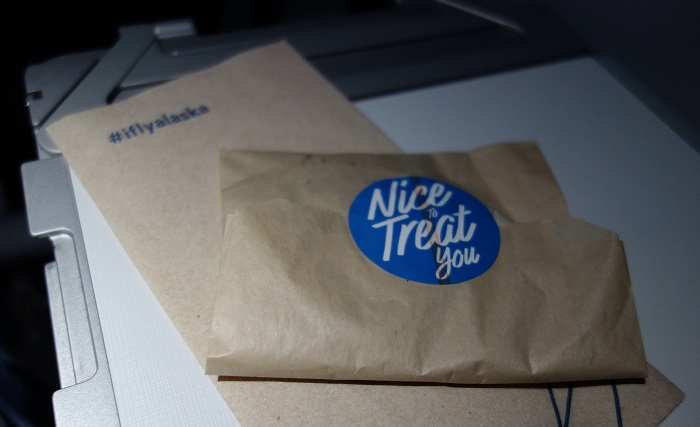 Look at the chocolate chunks melting.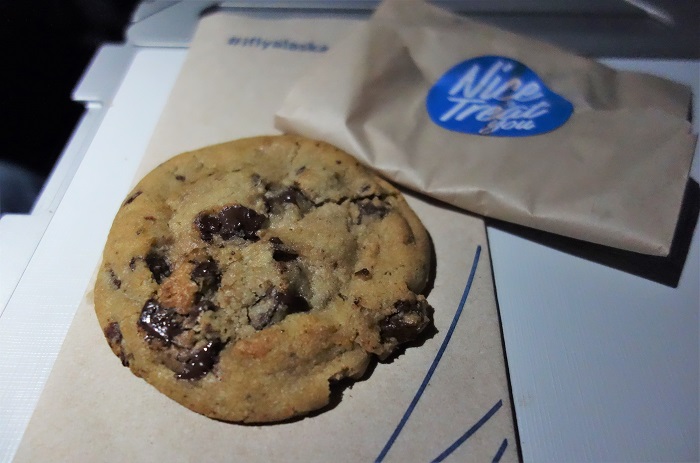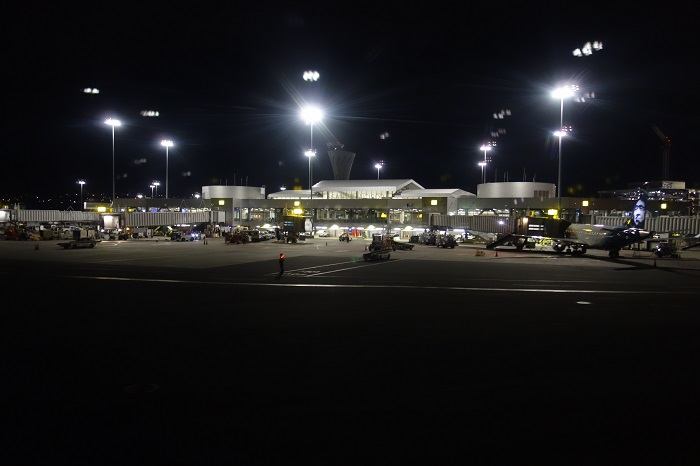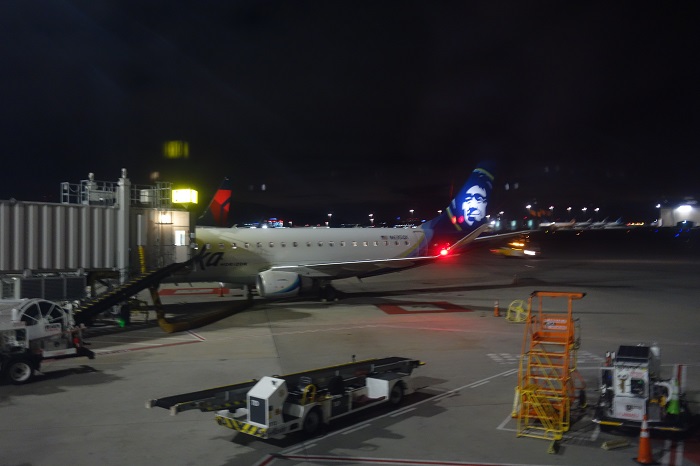 AS HDQ.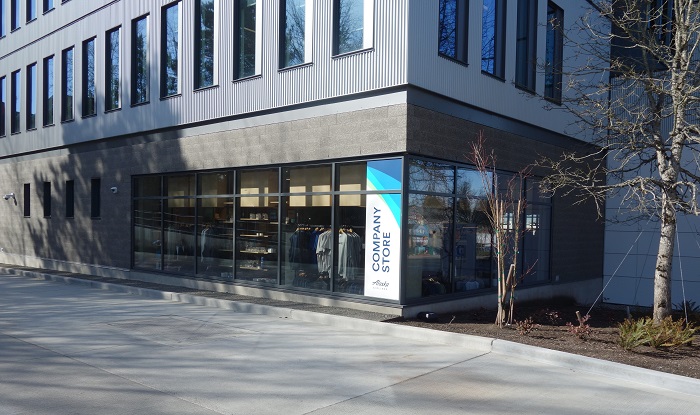 AS company store.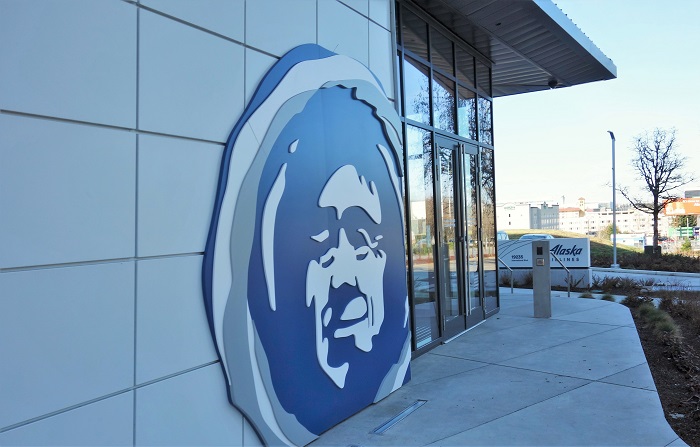 Lobby of HDQ.
The store is by the entrance.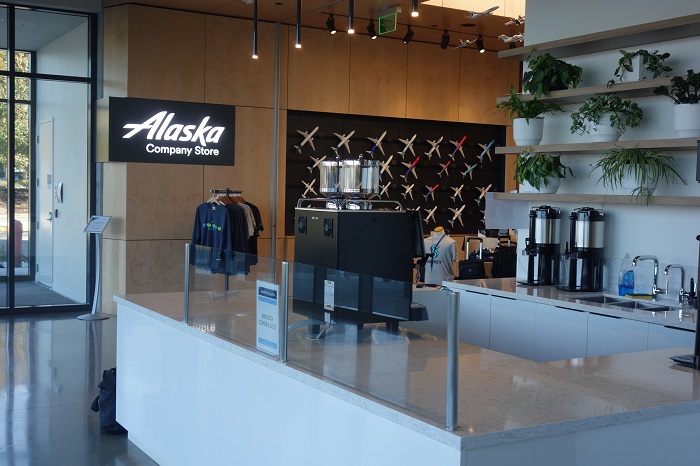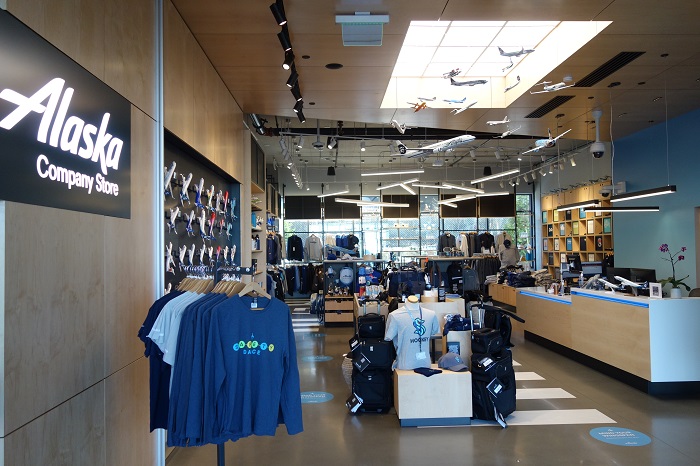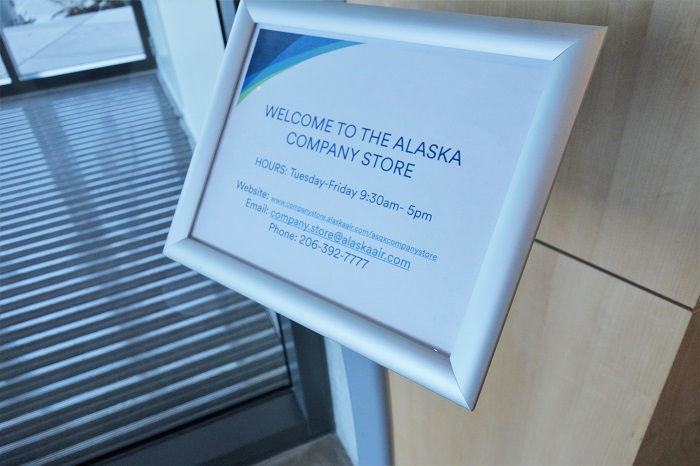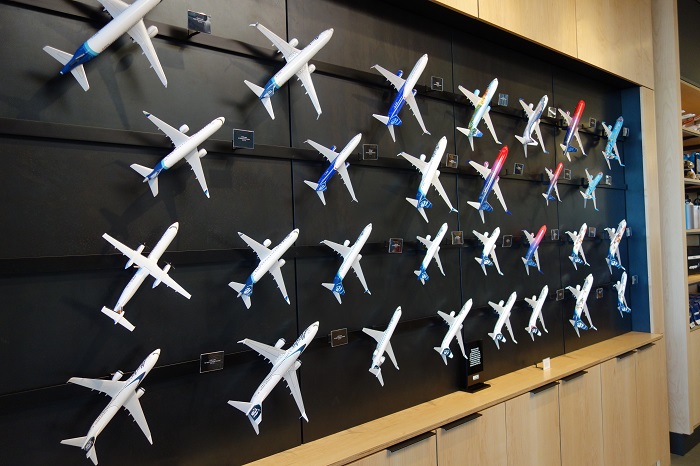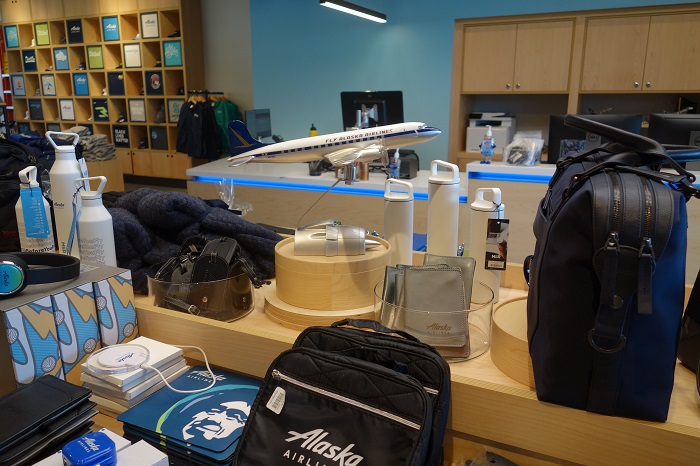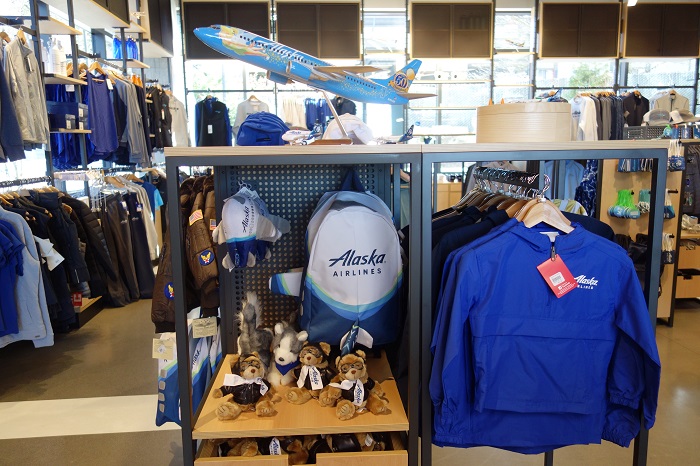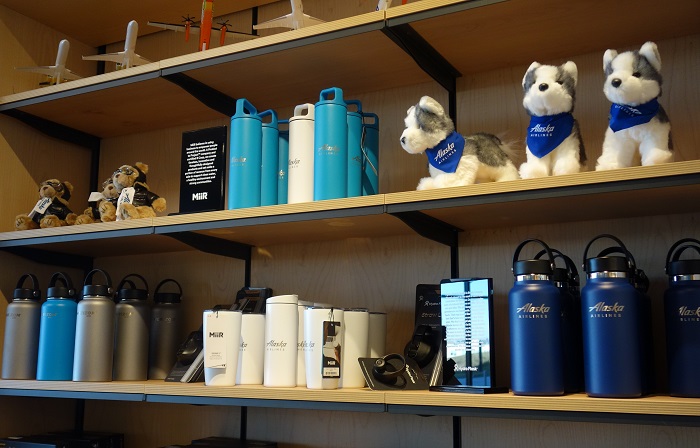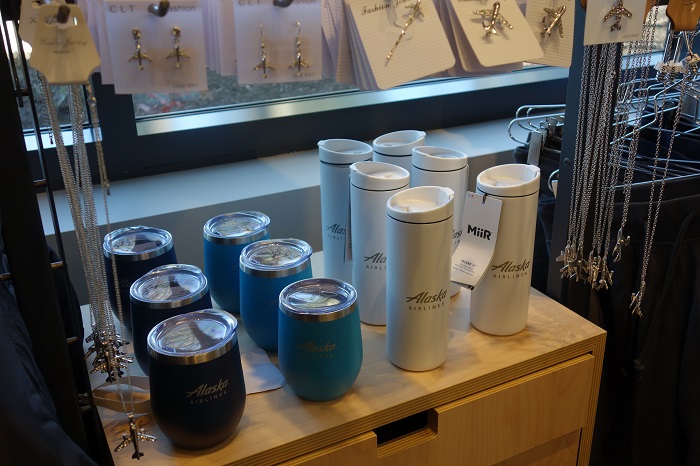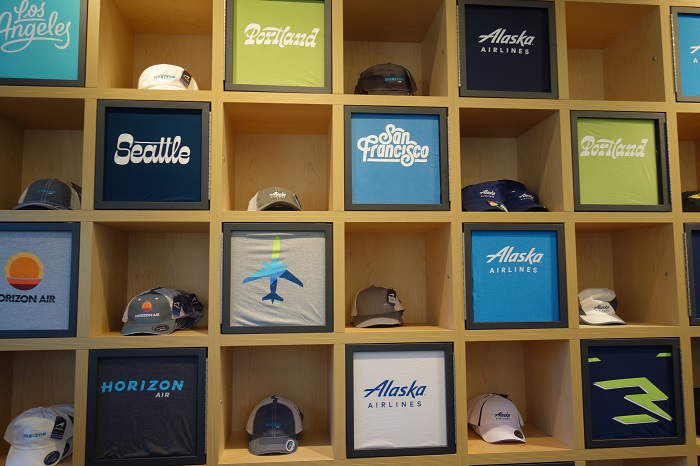 Angle Lake Park in front of the Hampton Inn.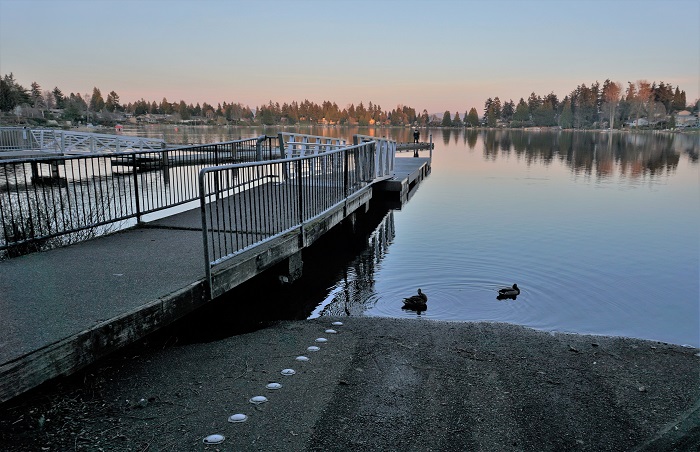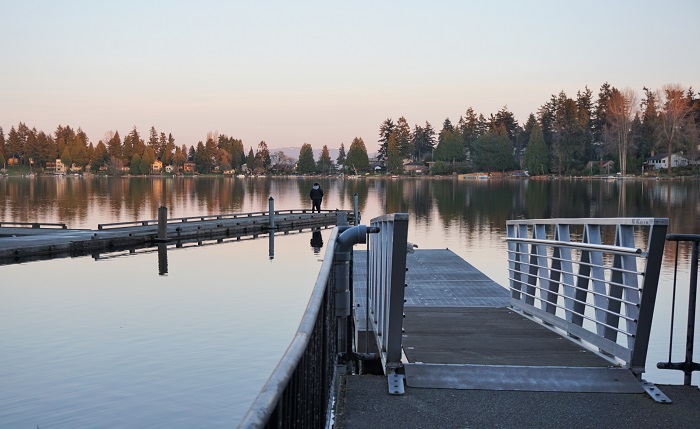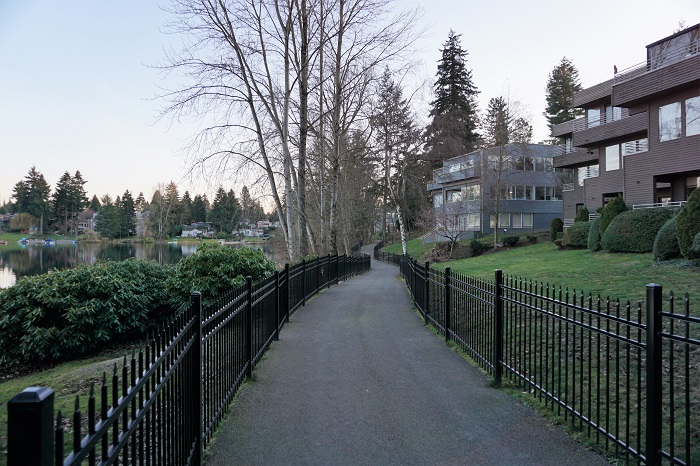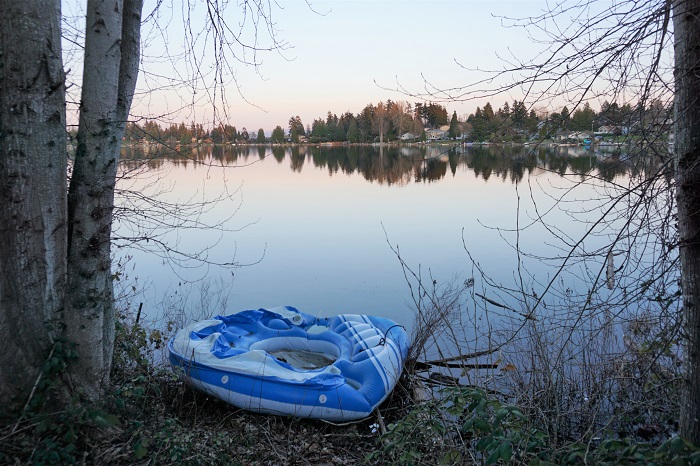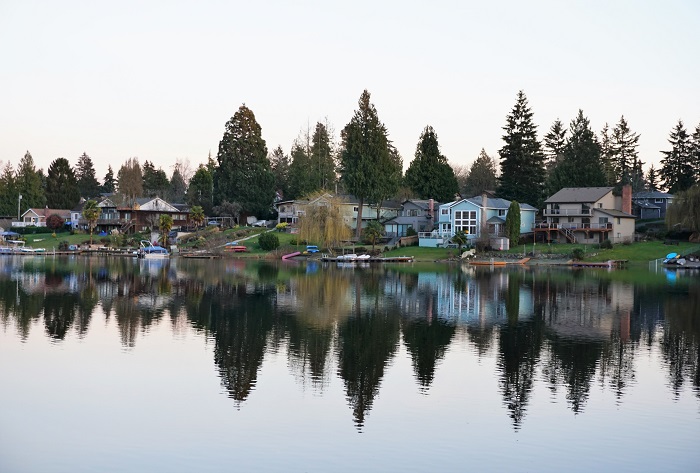 ========== Seattle Tacoma Intl Arpt (SEA) - ==========
Security/Immigration efficiency:
9/10
Services and activities:
9/10
General cleanliness:
10/10
========== Alaska Airlines Lounge ==========
========== Alaska Airlines Flagship Lounge Terminal N ==========
========== Alaska Airlines - Airline ==========
On-time performance:
10/10
Breakfast or light meal before arrival:
0/10
========== San Francisco Intl Arpt (SFO) - ==========
Security/Immigration efficiency:
/10
Services and activities:
/10
Summary:
An enjoyable trip on AS with spectacular views during take off. Service was OK but it was not as charming as the outbound flight. As far as catering is concerned I think AS does a solid job on these 2 hrs. flights and offers a bit more than competitors.

I was glad to experience both AS lounges and the contrast as far as design is day and night. I think the new lounge at the N gates is stunning but the only minor complaint that I have is the lack of showers. This is specially an important issue if AS wants to partner with AA for its international flights out of SEA.