Prologue:
While doing research about places to eat in Dublin I came across Kingfisher restaurant thanks in part to its positive reviews and closeness to my hotel (Academy Plaza).

The restaurant is not that big but had a pleasant ambiance and friendly staff. It had a good variety of local dishes which was the main reason why I came here.
Exterior.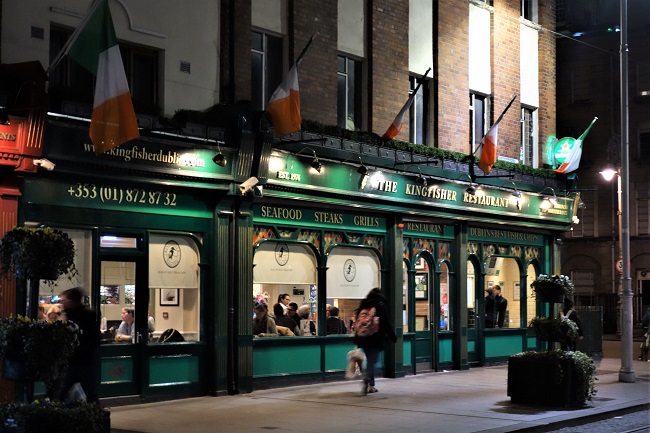 Dining room.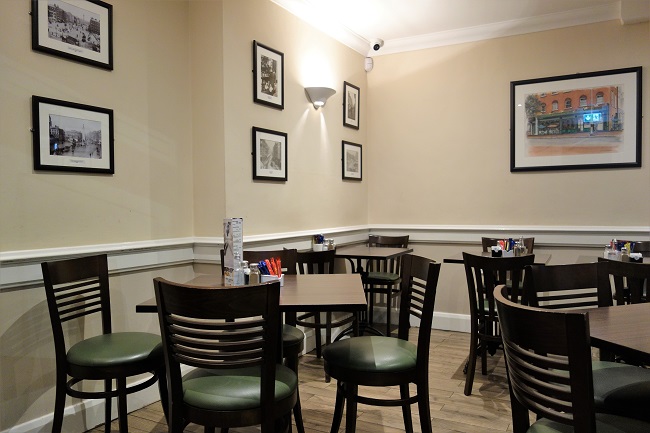 Condiments.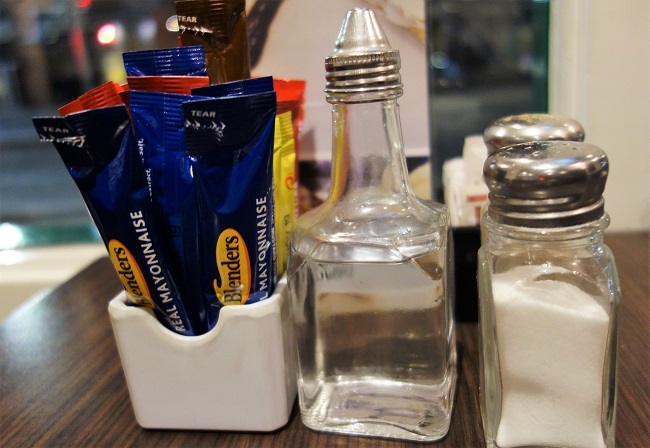 Condiments.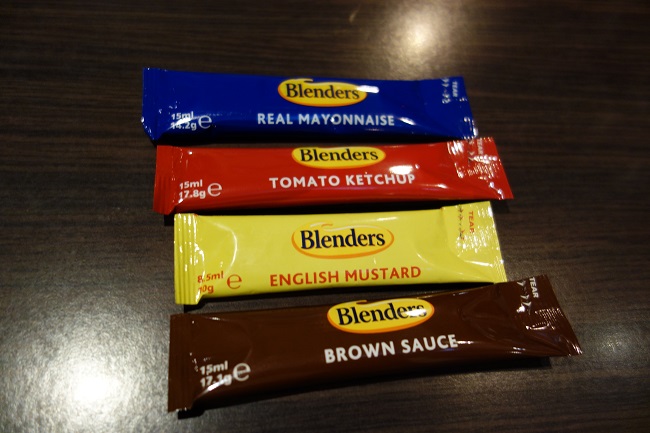 Specials of the Day.
Fish (haddock) and chips.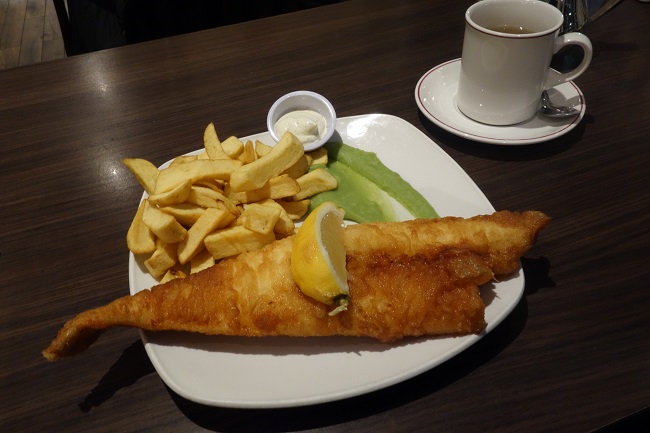 Crispy outside and moist inside.
========== Kingfisher ==========
Summary:
Excelente cena en un establecimiento tradicional de "fish and chips" en el lado norte de Dublín. Mi pescado estaba delicioso y frito a la perfección..