Prologue:
For Indian food lovers, London is one of the best cities in the world to indulge in this type of cuisine outside of its home country. The same can be said about Chinese food in Vancouver or Mexican food in LA.

It's hard to choose a restaurant out of so many worthy ones. I finally opted for Durbar out of convenience since it was within walking distance from where I was staying and its favorable reviews on different sites. I arrived towards closing time and the place was empty. Service was speedy and very attentive and the food was absolutely delicious.

I started with a dhokla appetizer which was steamed fermented batter made with rice and split chickpea and served with mustard seeds and fried chilies with a side of sweet and sour sauce (probably tamarind based). Then for main dish I chose the lamb shank Kashmiri cooked with yogurt, chillies, tomatoes, safrron and mace. The lamb was extremely tender and the sauce was perfectly balanced in its spiciness and richness.
Exterior.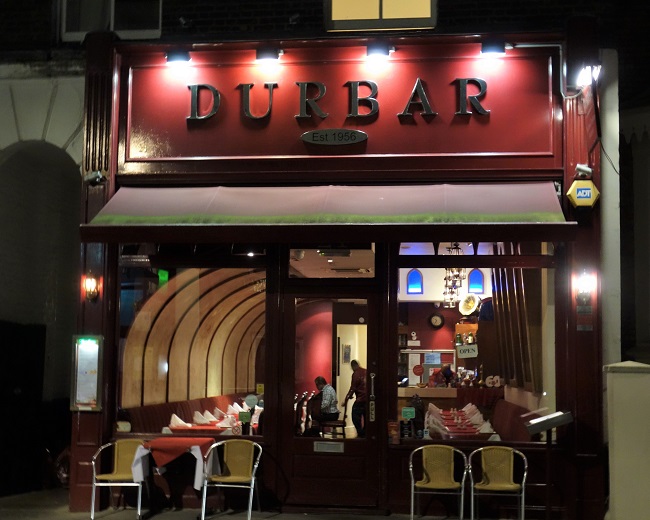 Dining room.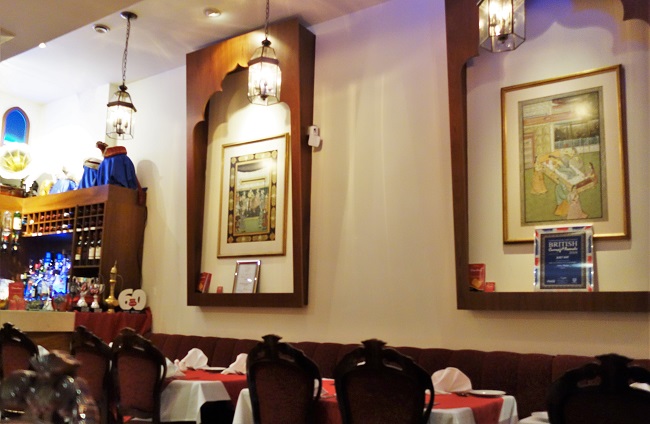 Tea with cream.
Dhokla.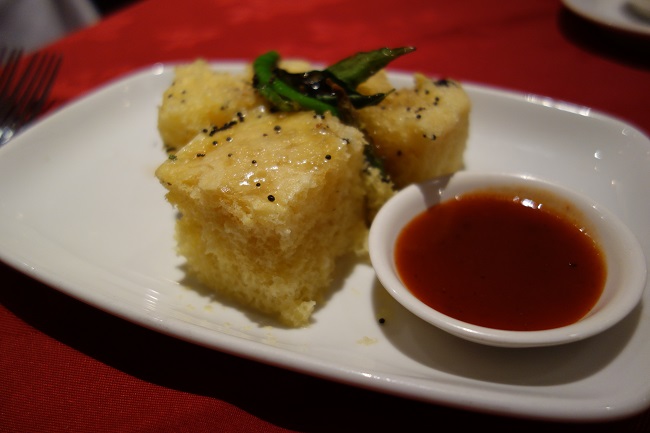 Lamb shank and naan.
Lamb shank Kashmiri style.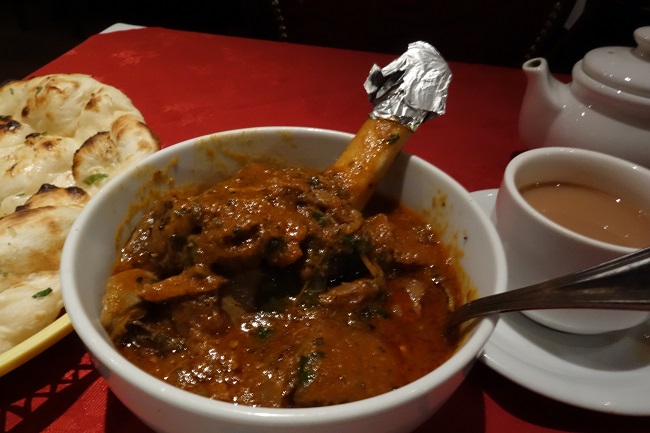 Chocolate at the end of the meal.
========== Durbar ==========
Summary:
Durbar es una opción sólida para la cocina india y el restaurante ofrece una buena variedad de platos regionales. Mi comida fue excelente y aprecié la oportunidad de probar "dhokla" por primera vez. Este plato casi nunca está disponible en restaurantes similares en los Estados Unidos, lo cual demuestra la autenticidad de la comida india que se encuentra en Londres.