Prologue:
Himawari is a Japanese restaurant that specializes in ramen and quick :"comfort" food.

The interior is modern with an industrial touch. Jazz is played in the dining room and album covers of this genre of music serve as decoration on its walls.

Its Japanese fried chicken (karaage) is one of the best that I have tasted. Crispy outside and juicy inside. Just perfect.
Dining room.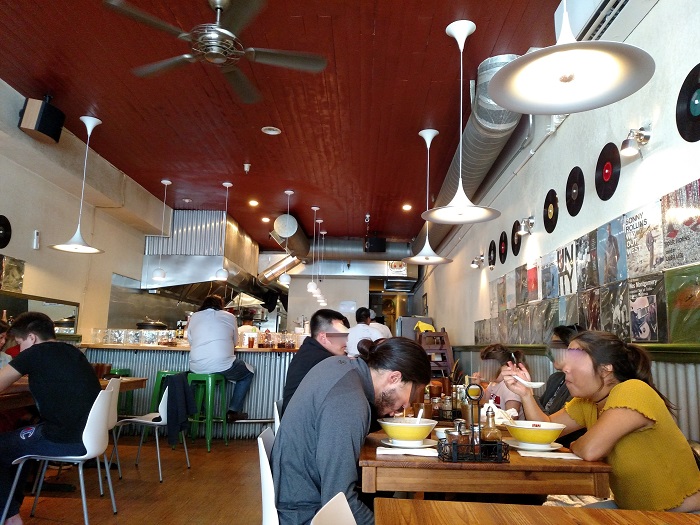 Interior.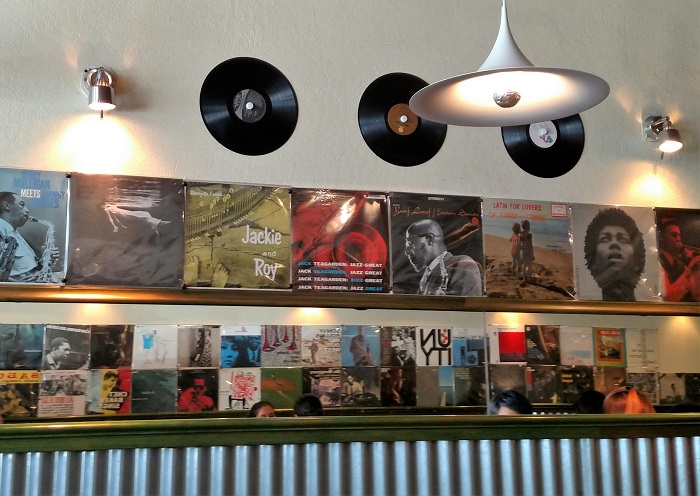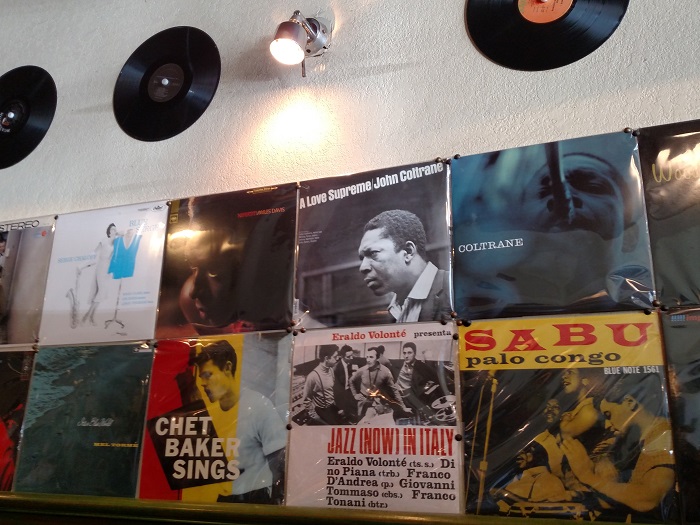 Condiments including soy sauce shichimi and fried garlic.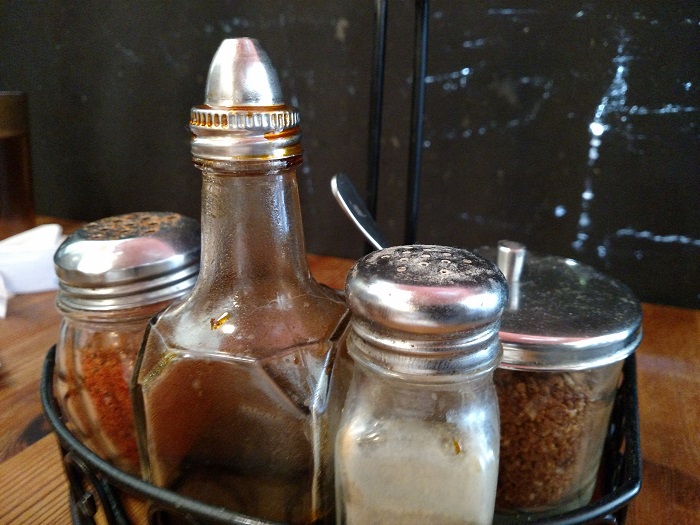 You can choose your type of broth to go with the ramen and there are several toppings to choose from.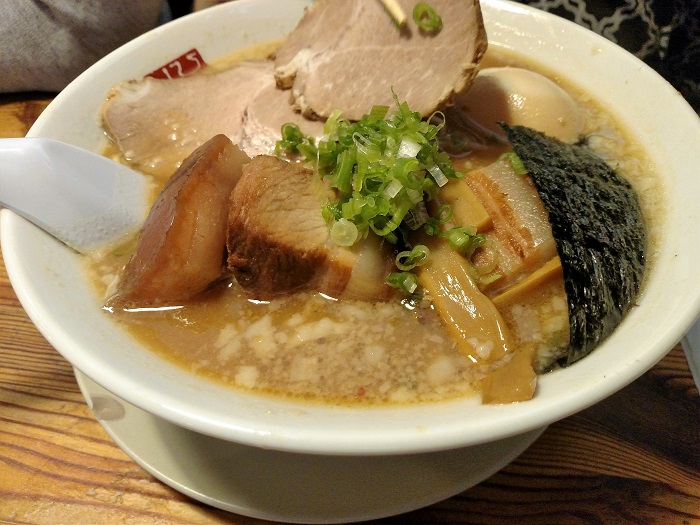 Chicken karaage!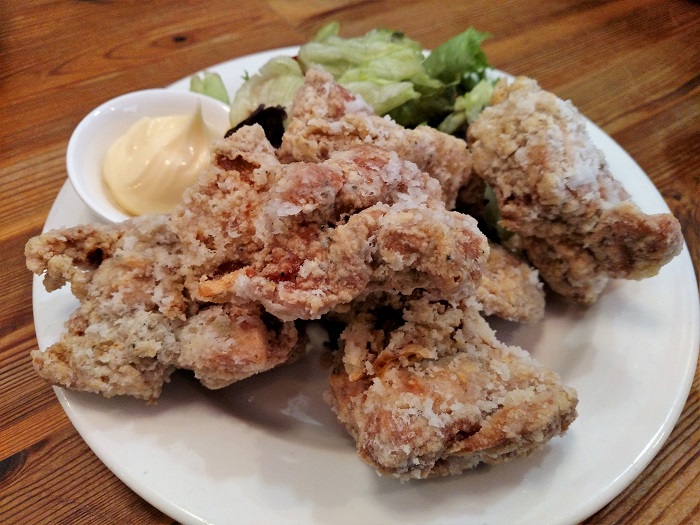 Curry rice made with tender pork accompanied with pieces of cucumber.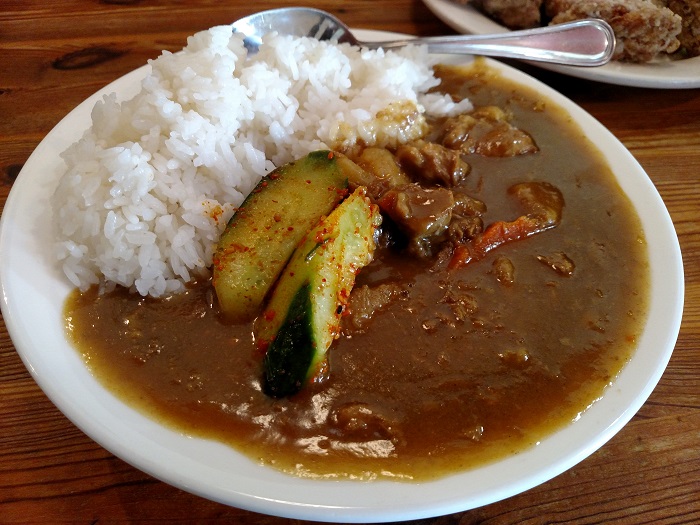 California sushi.
Omelette with grilled eel over rice served with pickled ginger.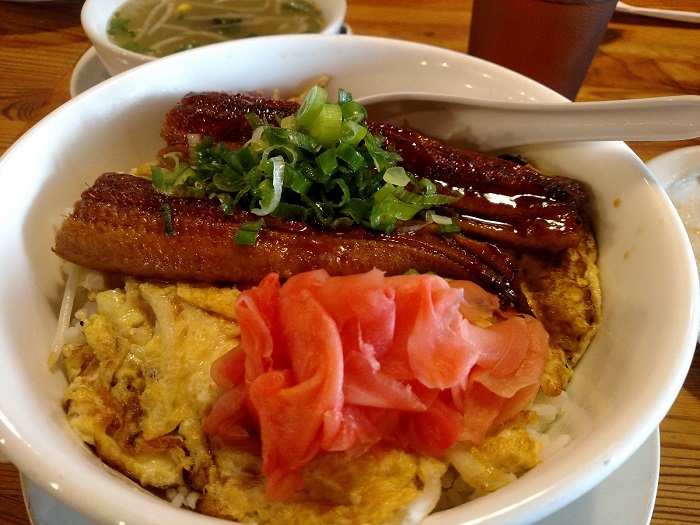 ========== Himawari ==========
Summary:
Himawari es un buen lugar para la comida japonesa.simple. El pollo karaage es la estrella del menú y es un plato muy recomendable

San Mateo está a unos 15 min. del aeropuerto de SFO en carro y puede llegar en autobús público o en una combinación de BART / Caltrain (debe conectarse en la estación Millbrae).