Prologue:
Blue Sky Cafe is an unpretentious and small restaurant that specializes in authentic "homemade" Cantonese food.

It is one of the few places where you can still get excellent quality food and great value for money. They have a special of "3 dishes for USD 29" available for lunch and dinner. Take a look at their website. ;)


Blue Sky Cafe es un pequeño restaurante sin pretensiones que se especializa en auténtica comida cantonesa "casera".

Es uno de los pocos lugares donde aún puede obtener comida de excelente calidad y una excelente relación calidad-precio. Tienen un especial de "3 platos por USD 29" disponibles para el almuerzo y la cena.. Vean su página web ;)
Complimentary homemade soup.
Sopa casera gratuita.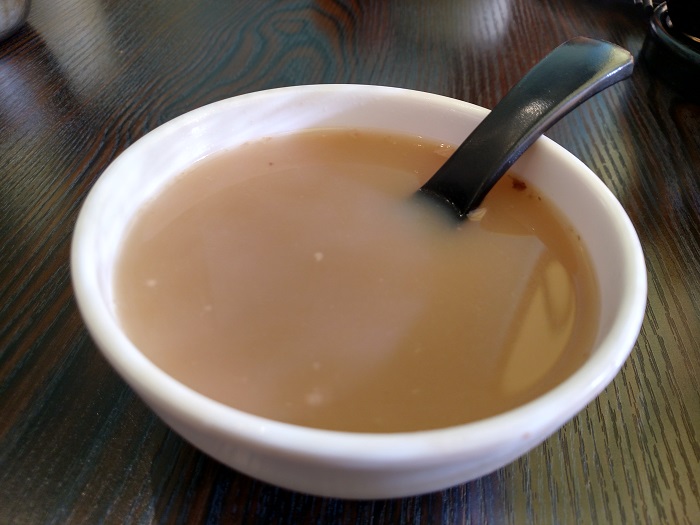 Basil chicken.
Pollo a la albahaca.
Steamed pompano with Chinese black beans citrus peel and garlic
Pámpano al vapor con frijoles negros chinos cáscara de cítricos y ajo
Chicken with citrus peel.
Pollo con cáscara de cítricos.
Steamed pork belly with shrimp paste. This dish is very pungent but delicious.
Vientre de cerdo al vapor con pasta de camarones. Este plato tiene un olor penetrante pero es delicioso.
Mustard greens sauteed with garlic.
Hojas de mostaza salteadas con ajo.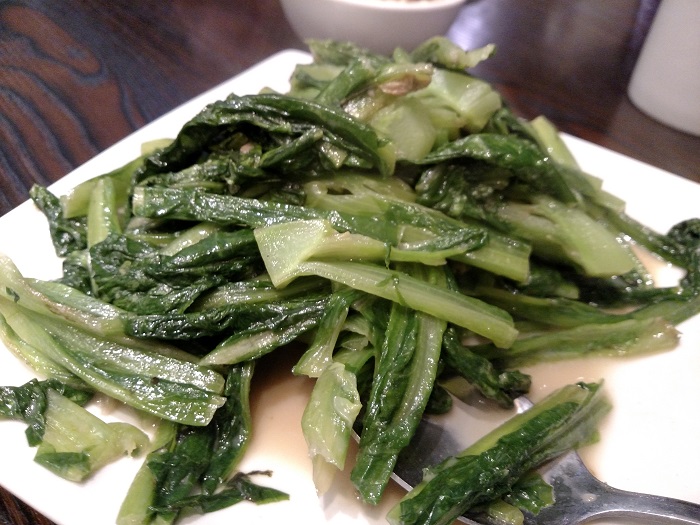 Pork stew with mushrooms over bok choy.
Guiso de cerdo con setas sobre bok choy.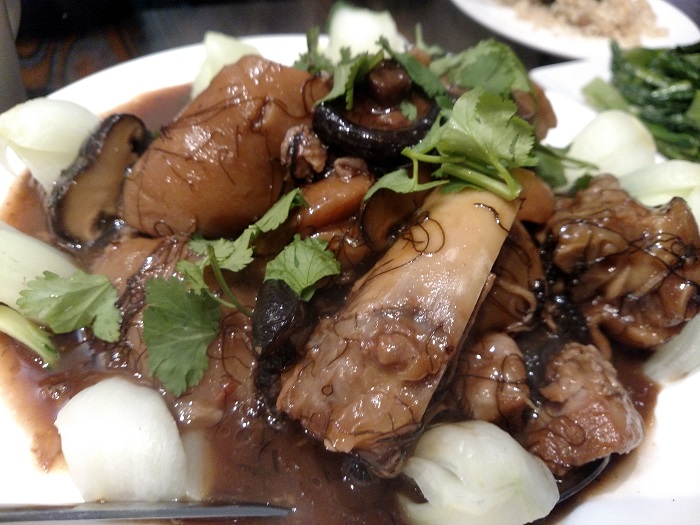 Beef stew.
Estofado de carne.
Eggplant with spicy garlic.
Berenjenas con ajo picante.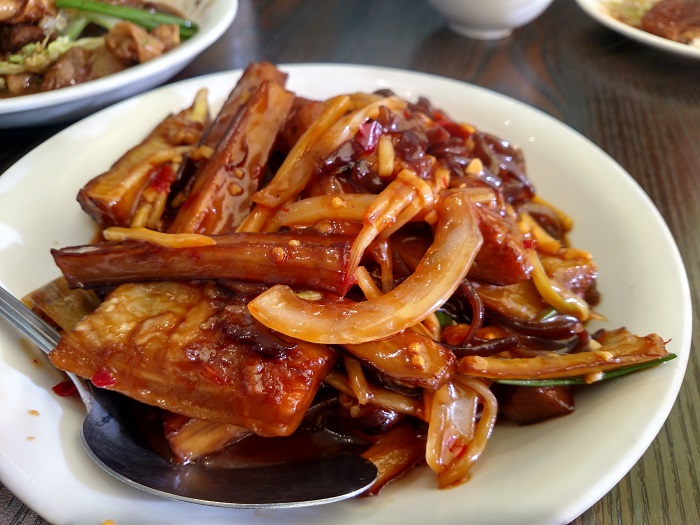 ========== Blue Sky Cafe ==========
Summary:
Blue Sky Cafe attracts a local Chinese clientele thanks to its authentic and good value dishes. In addition the staff is one of the friendliest that I have encountered.
Blue Sky Cafe atrae a una clientela china local gracias a sus platos auténticos y de buena calidad. Además el personal es uno de los más amigables que he encontrado.