Prologue:
Foreign Cinema is one of the most popular restaurants in San Francisco and specializes in Californian Mediterranean cuisine.

We arrived right after it opened for dinner at 5:30P and did not have any problems getting a table right away.

The restaurant was a movie theater in its previous life and has been converted into a restaurant with an open section for movie screenings at dusk. But seriously, who comes here for the movies?

Exterior.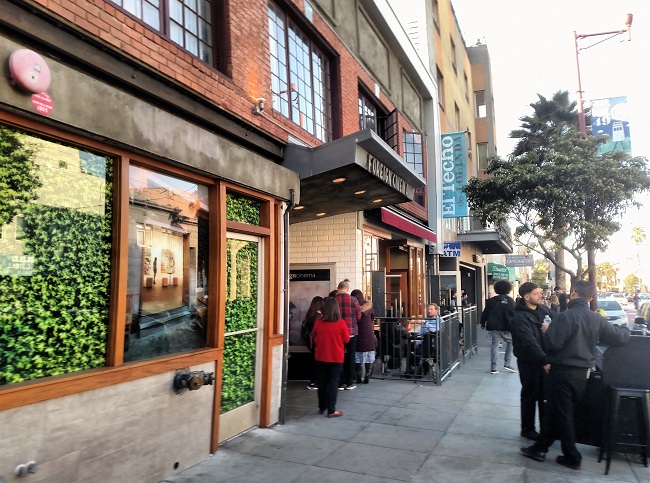 Patio dining area.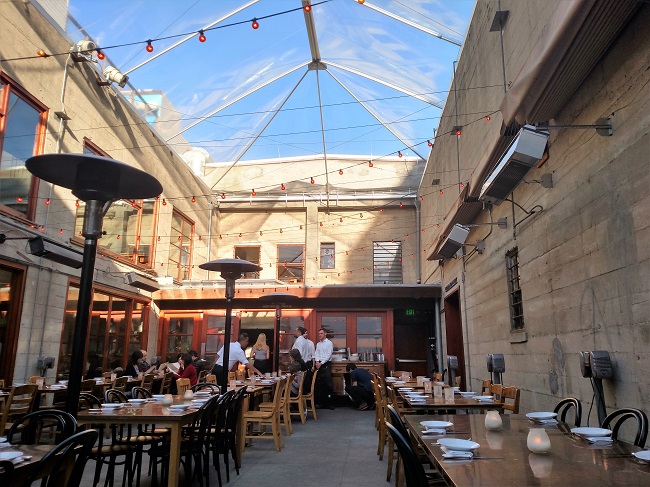 Lolla Rossa lettuces with blood oranges pistachios blood orange vinaigrette and fromage blanc.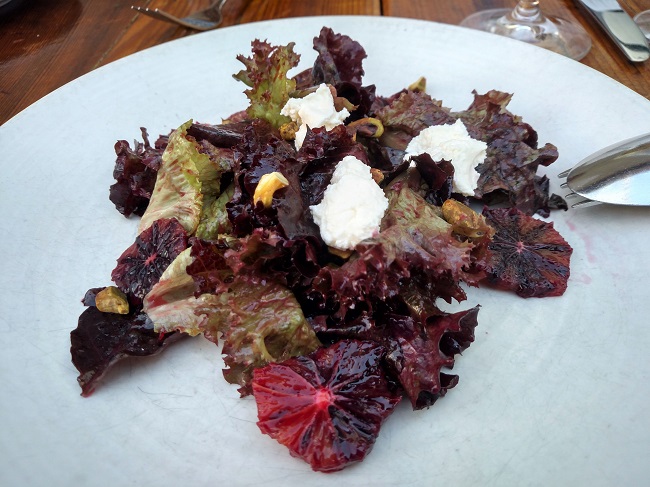 Monterrey calamari with Oaxaca mole and tortilla chips.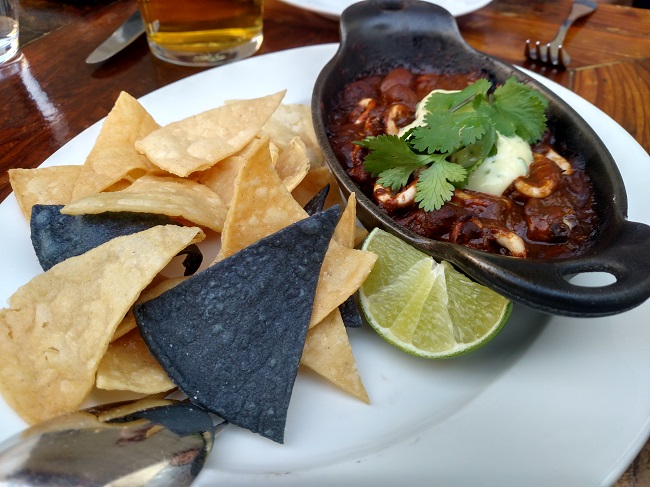 Coffee rubbed Kobe steak almond sauce Romesco grilled artichokes roasted turnips and fresh greens.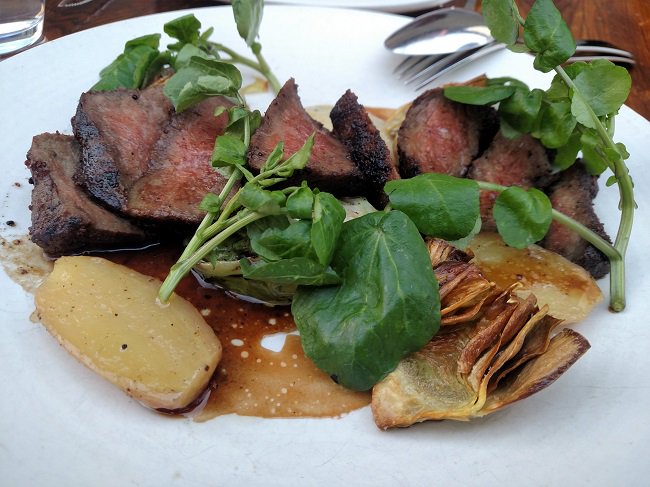 Wild trout over butter beans asparagus and beurre blanc sauce.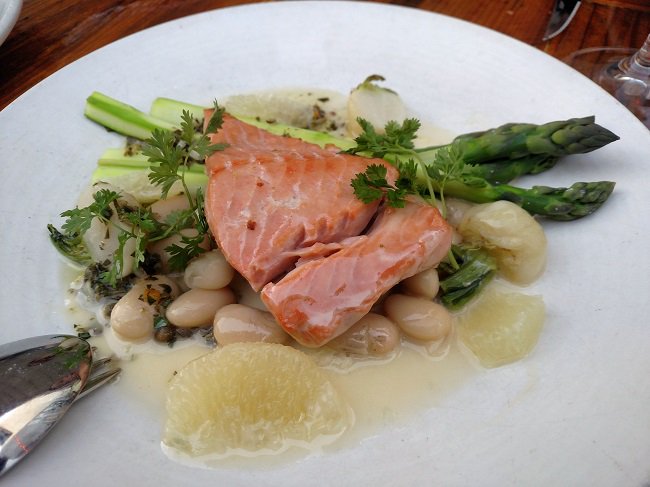 Artisan breads.
Valrhona chocolate pot de creme.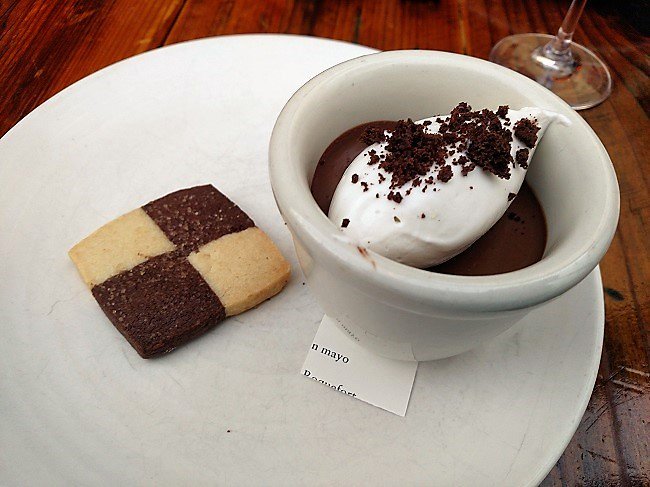 Apple bourbon bread pudding with vanilla ice cream and toasted oats. Too simple and average for me.
Charming hostesses.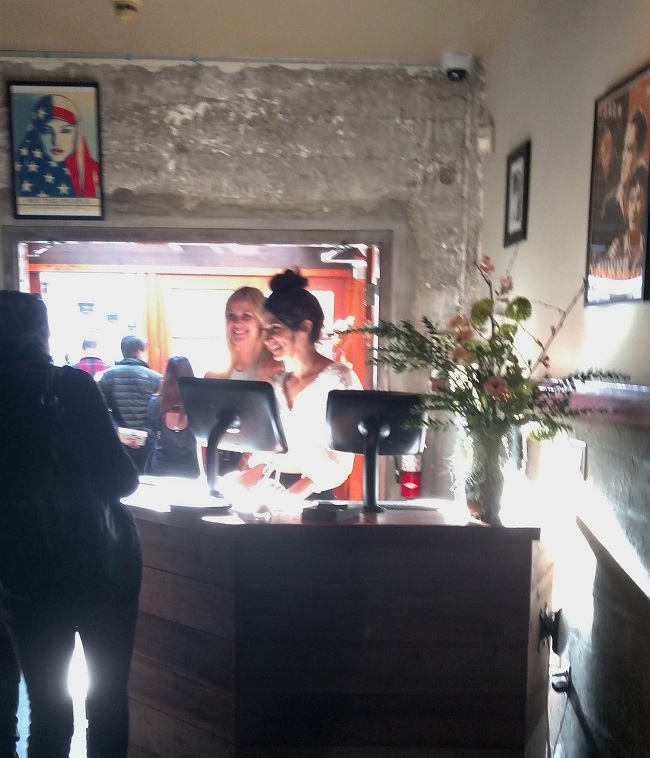 ========== Foreign Cinema ==========
Summary:
This establishment appeals to the gourmand and film lover at the same time. The food is well executed offering a myriad of classic interpretations with a twist through the use of local fresh produce. Its unique ambiance features an indoor and outdoor area where a movie screening takes place every night.