Prologue:
Our group had dinner at this fantastic restaurant located by Liberdade square in the same block of the Intercontinetal Porto hotel.

The restaurant is composed of several floors and we sat on the 2nd floor. The ambiance was cozy and service was professional.

Second floor dining room.
Table.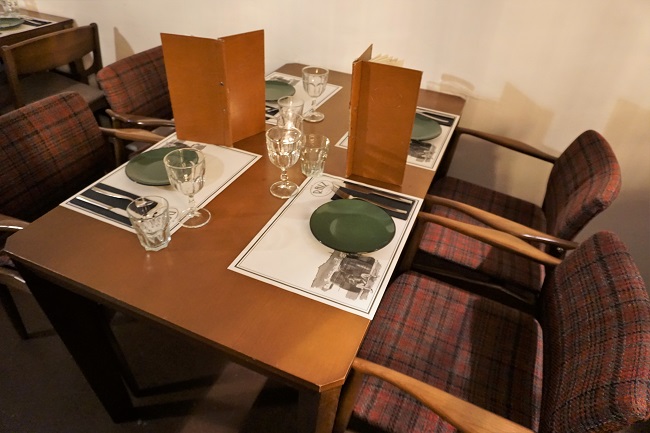 Bread with olive oil and condiments.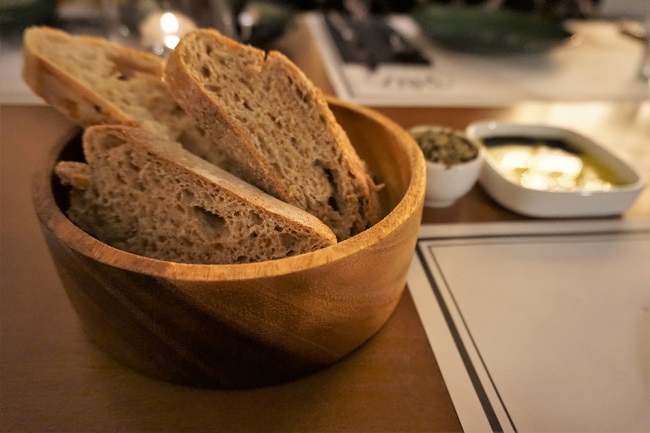 Appetizer - Portobello mushroom stuffed with ratatatouille and Parmesan.
Appetizer - Stuffed clam with balsamic reduction. (the menu has changed since Nov. on the restaurant website and I'm describing this appetizer by memory.)
Main dish - roasted loin of pork.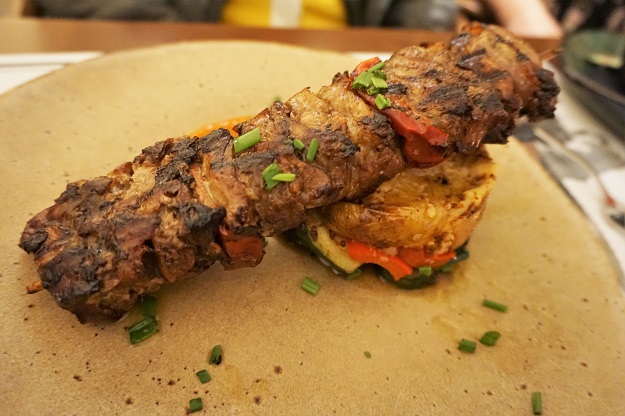 Main dish - Cod patties with brandade.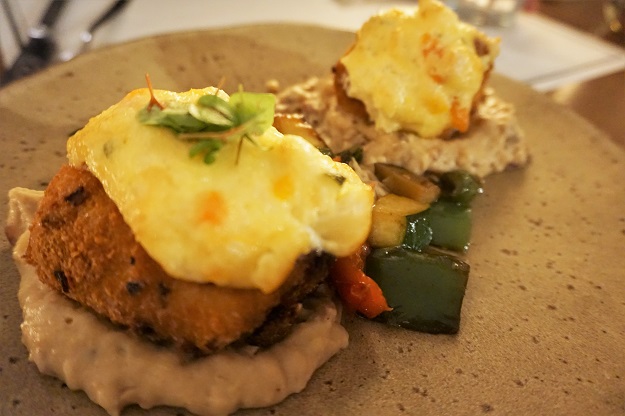 Main dish - Rack of lamb with seasonal vegetables.
========== Raiz ==========
Summary:
Raiz is a restaurant that has received great reviews in the past from different sources. I was staying at the IC which is right around the corner from the restaurant. Its location is very central and the ambiance inside is cozy and welcoming.

Food is excellent and all the dishes that we tried were well presented and delicious.

Service was professional and efficient.