Prologue:
El Cardenal is one of the best chain restaurants in the city with 4 branches throughout DF. This time I will visit the one in Alameda located inside the Hilton hotel.

Even though the Alameda one is inside a hotel, I noticed that most of the patrons were well heeled locals the day I visited.



Entrance.
Wine display viewed from outside.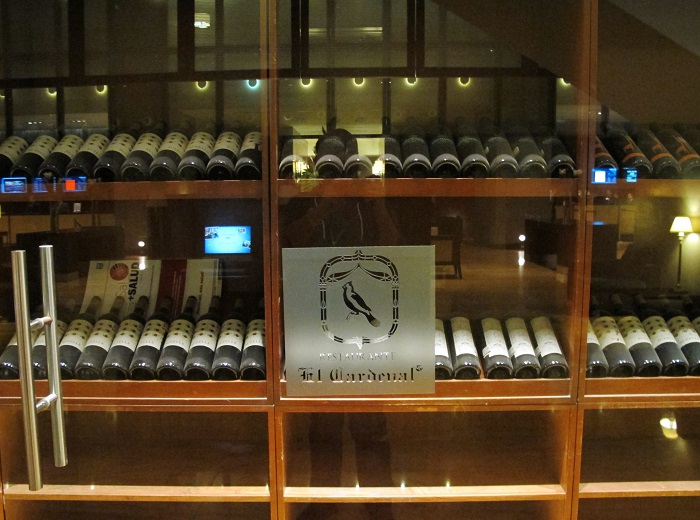 Interior.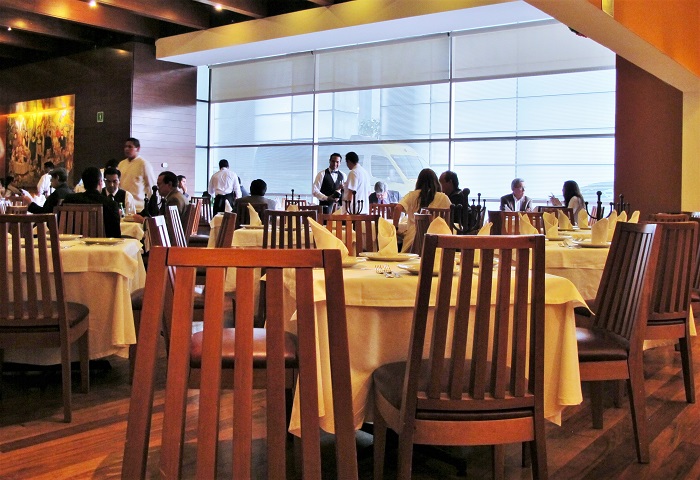 I started with a Molcajete which consists of artisan white cheese produced by the restaurant served with slices of avocado in a salsa verde with hints of cilantro and onion. It has become a trademark of the restaurant and it is customary to start with one of these before a great meal at El Cardenal.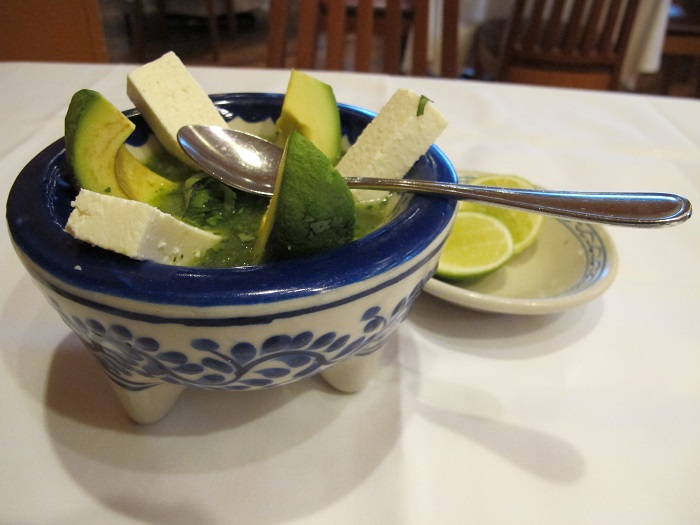 The waiter brought me a basket of breads with the most amazing rolls that are crisp on the outside with a perfect balance of softness and chewiness inside. If you are used to Mexican baked goods you know that the regular bread (bollos) are generally soft so the quality of the breads here are more "French" in style. The basket also included salty rosquillas and sesame crackers.
A container with soft and warm tortillas was also brought to the table and waiters keep an eye for both baskets in case they run low.
Cuitlacoche or corn smut appetizer. This is a fungus that was revered by the Aztecs and has a slight crunchy texture with an earthly mushroom like flavor. Best when it is just simply done to appreciate all its qualities.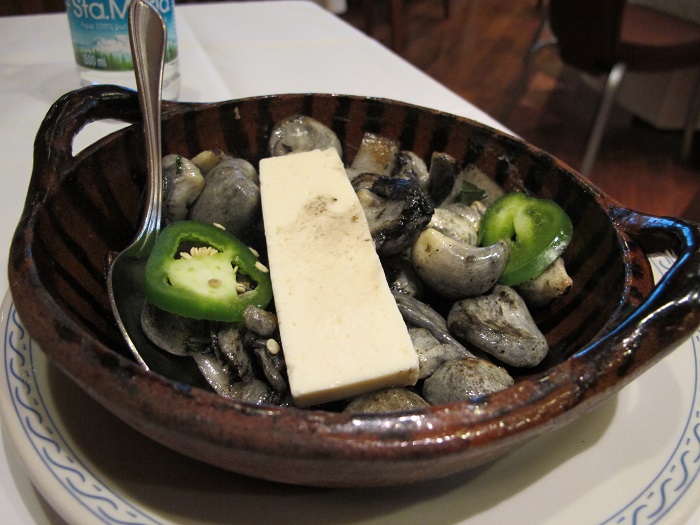 For the main dish I had Lomo de Robalo en Estofado de Hoja Santa - Sea bass in a creamy Hoja Santa sauce. Hoja Santa or Sacred Leaf is an aromatic leave that is rarely found outside of Mexico. It has a very complex flavor and has been described as a mixture of eucalyptus licorice sassafras anise nutmeg mint and pepper. The dish was served with a side of rice that complemented it perfectly.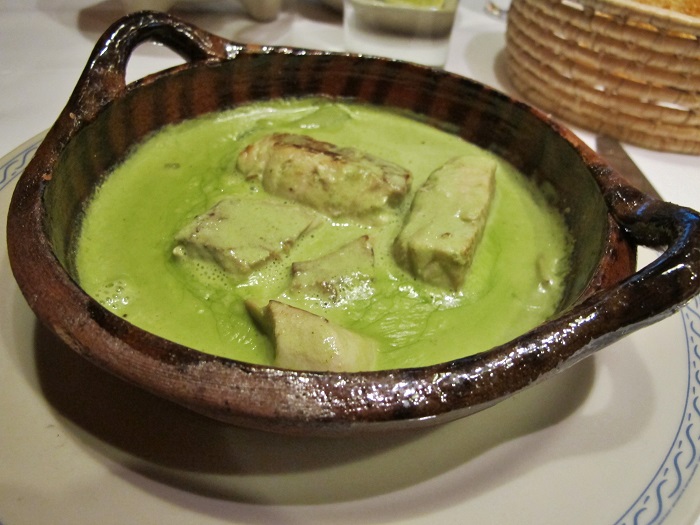 ========== El Cardenal - Alameda (Hilton Mexico) ==========
Summary:
I enjoyed my visit at this location with a more contemporary ambiance. Service was excellent and very attentive. The food was the highlight and I appreciated the chance to sample authentic Mexican dishes in a convenient and welcoming setting.