Prologue:
There is no doubt that Miami has the best concentration of Latin American and Spanish restaurants in the US. I grew up in Miami during my teenage years and every time I return I indulge in some good cuisine from that part of the world.

During my short visit my relatives invited me to have a "tapas" dinner at this restaurant since Spanish cuisine is not so common in San Francisco.

Bulla has three locations in Miami - Coral Gables, Doral and The Falls. We visited the location at The Falls because it was the closest to us.

The restaurant has a stylish vibe and service was very attentive. Food was amazing and well presented. We picked an assortment of dishes and continued ordering as the meal progressed depending on our mood. It was a relaxing way to dine and we must have spent a good 1:30 - 2:00 hrs there.

Exterior.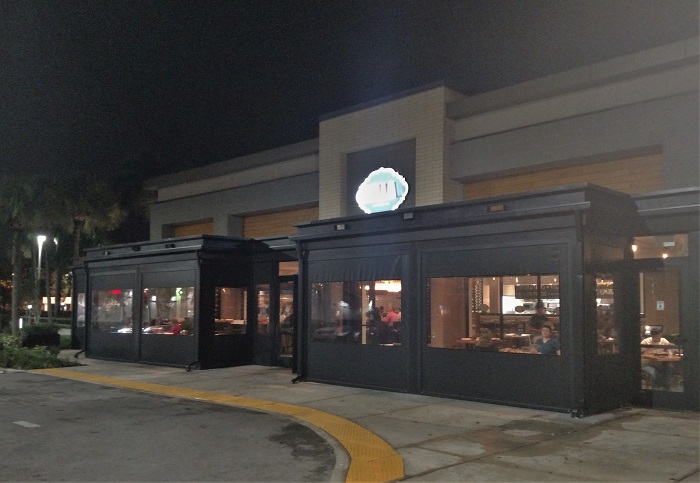 Entrance.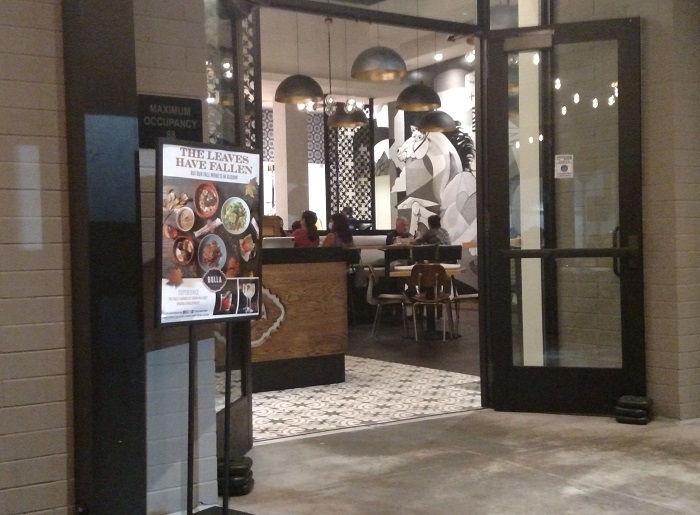 Menu is scanned.
Huevos Bulla - eggs homemade potato chips Serrano ham potato foam and truffle oil. i loved to dip some bread into the egg yolks. It's the perfect emulsion.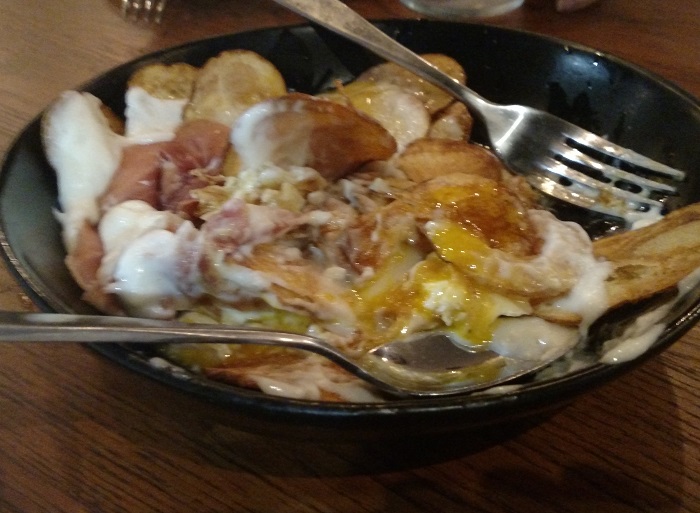 Tabla Mixta - Tetilla Manchego Serrano ham Chorizo walnuts and olives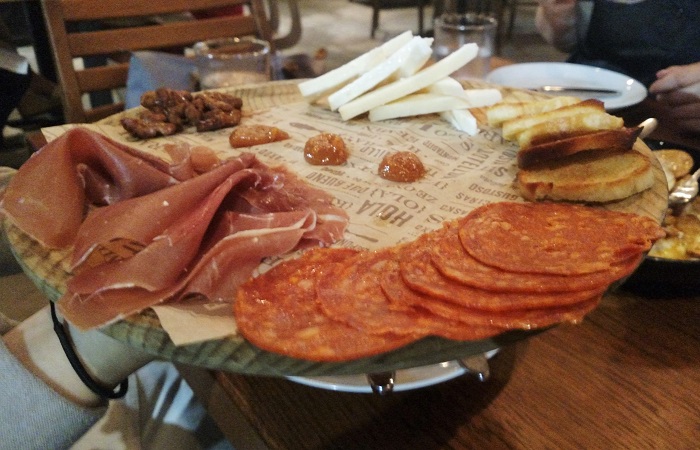 Fish fritters with tartar sauce.
Fried calamari.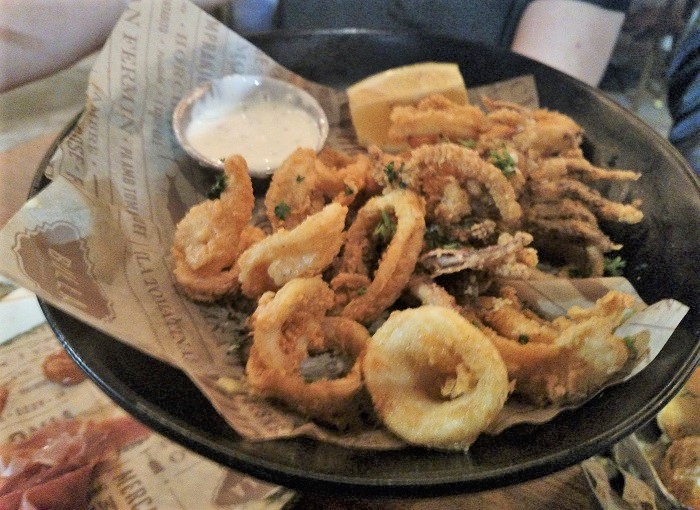 A bit of calamari and cold cut.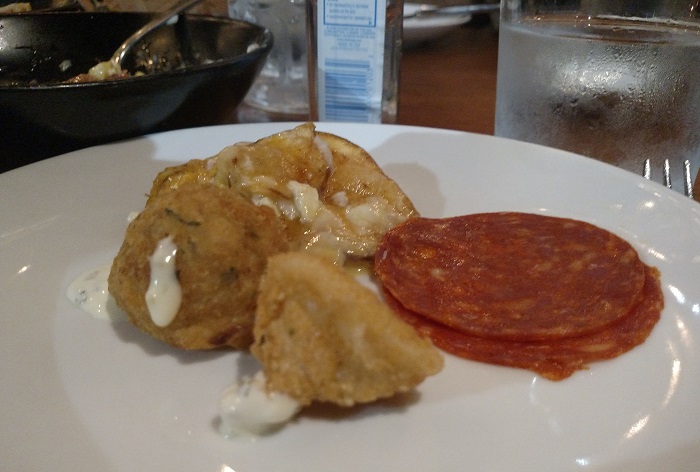 Grilled octopus with corn puree salsa criolla and cracked pepper.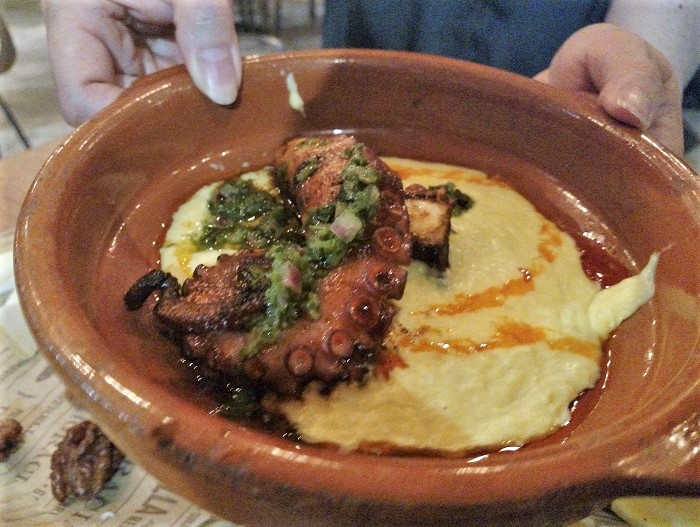 Arepitas Ibericas - Homemade Iberian ham arepas braised pork piquillo peppers and avocado aioli.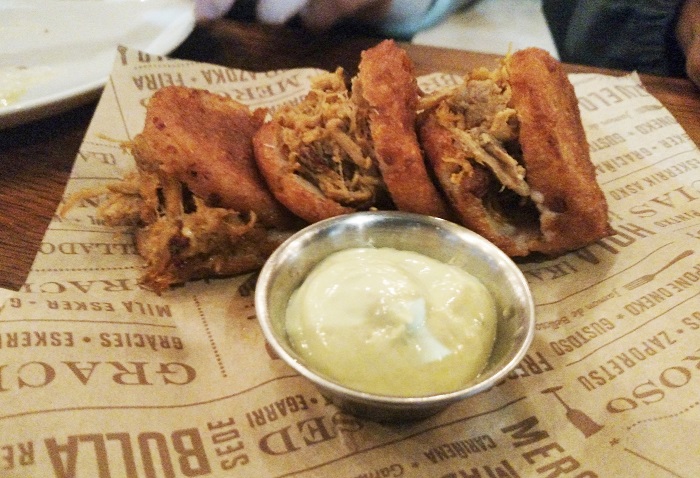 Ham croquettes with fig jelly.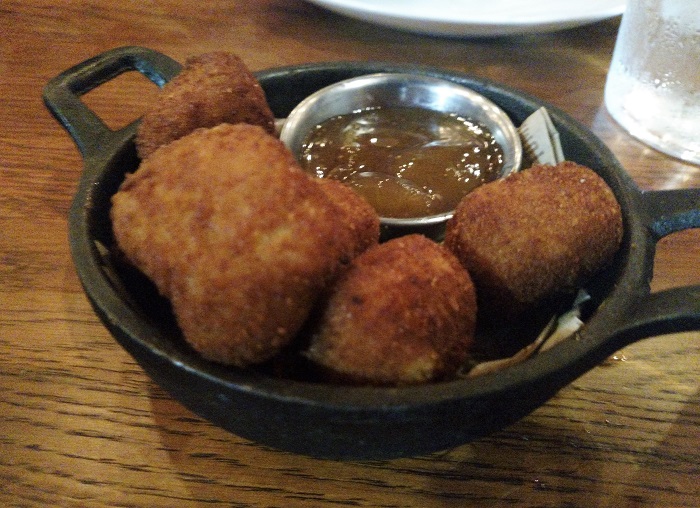 Pan con tomate - Toasted crispy ethereal bread brushed with fresh tomato.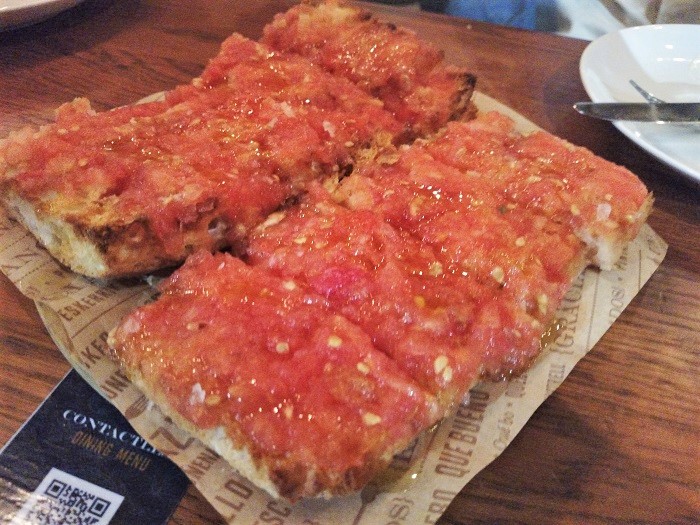 Solomillo de cerdo - Herb marinated grilled pork tenderloin with pisto Manchego.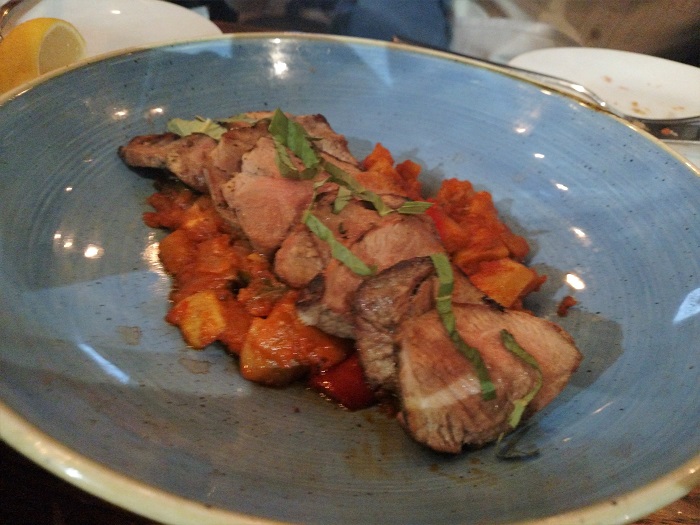 Arroz Caldoso - Seafood chicken red sofrito and saffron.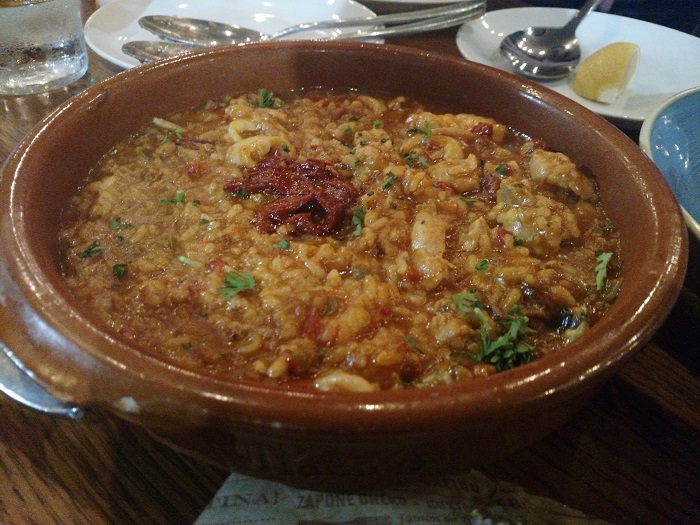 My serving of rice
========== Bulla Gastrobar ==========
Summary:
If you are in the mood for Spanish food "Bulla Gastrobar" will satisfy your cravings.

This restaurant offers a variety of well thought dishes that accommodates a variety of tastes. The food was delicious and a good representation of Spanish cuisine.