Prologue:
Hello and welcome to a new culinary experience.

During the last weekend of March I spent some time in Miami. As some of you know I grew up in this city often referred to as the "capital of Latin America" due to its large Hispanic population. According to a survey Hispanics make up 72% of Miami-Dade county residents with Cubans, Puerto Ricans, Nicaraguans, Colombians and Venezuelans leading the group. There are also sizeable communities from other South/Central American countries.

Chilean cuisine is hard to find in the US and probably around the world. It's one of those that get classified as "obscure" in the file cabinet. Thankfully Miami has a good representation of every gastronomic corner of Latin America and I was excited to try it for the first time. I have read about it before and knew the name of its most typical dishes but never tasted it. I was aware that the wines (probably its most famous export besides Pablo Neruda) were great since I have drank them before and that seafood is featured prominently due to the country's geographical location. The dinner proved to be a surprising revelation that no doubt shall be repeated in the future.

Exterior of restaurant.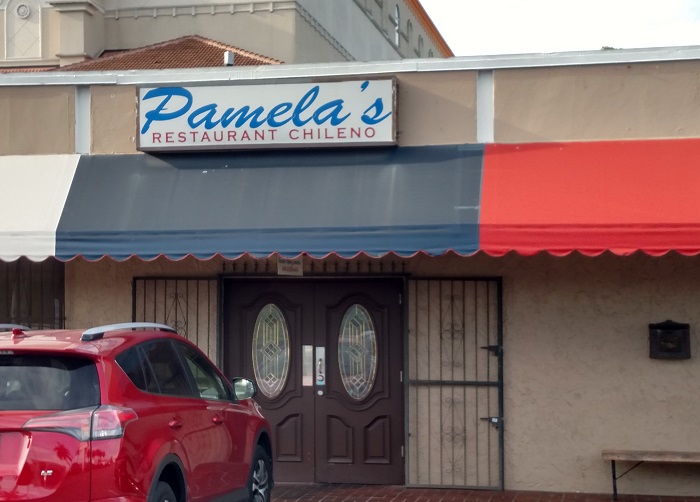 Interior of restaurant with a deli counter and wine section for take out.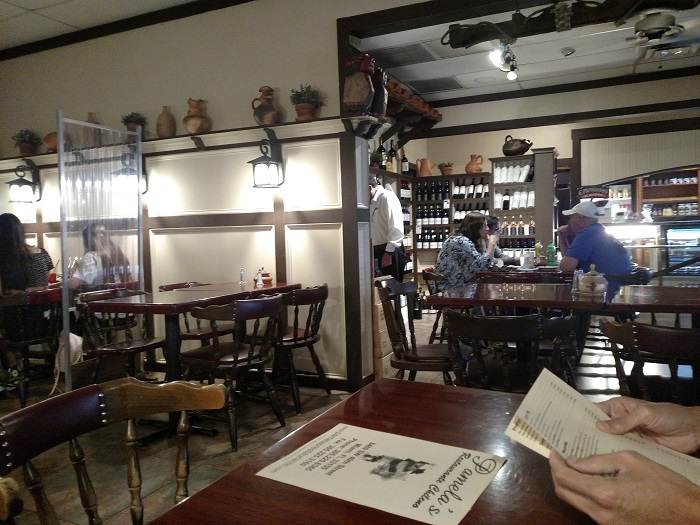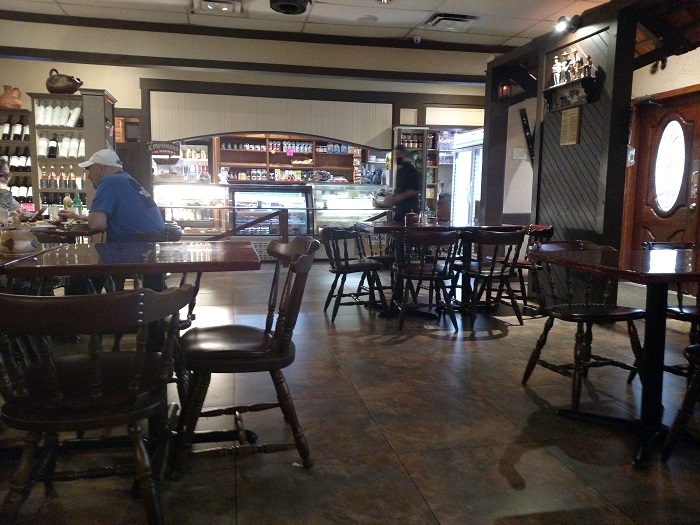 Some red wine to start the meal.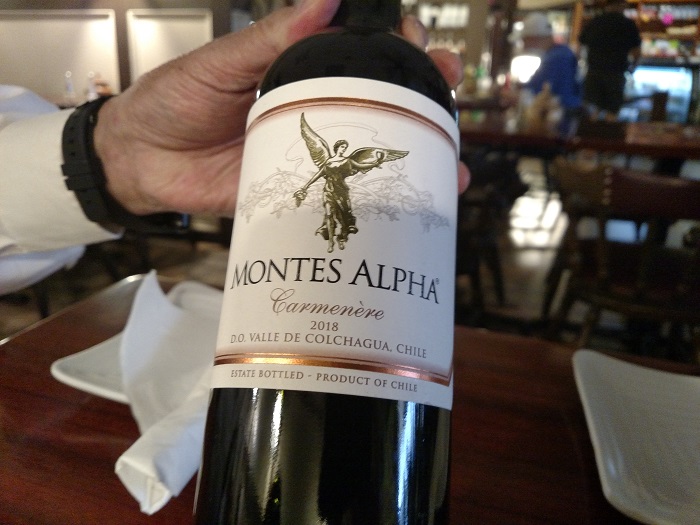 Menu.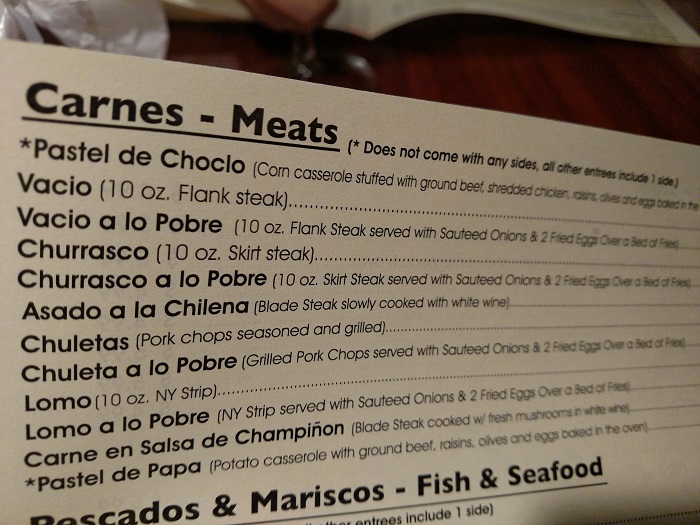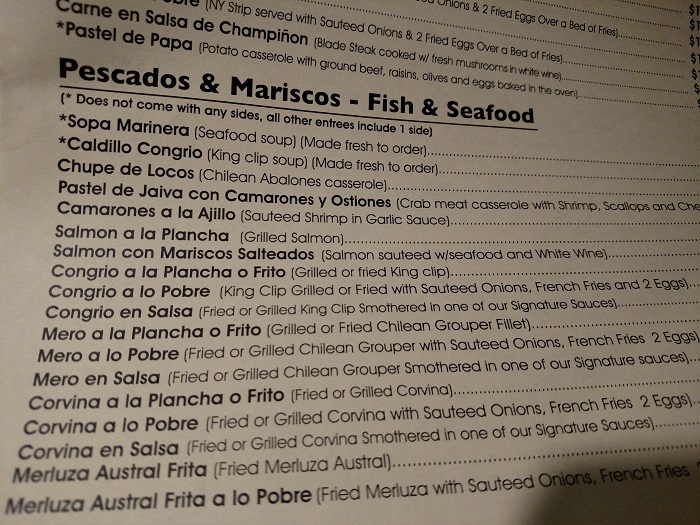 House bread served warm. It had a hard consistency like scone.
Appetizer - Beef empanada.
Choritos al vapor - Steamed mussels with fresh tomatoes onions and herbs.
Machas a la Parmesana - Pink clams in butter with Parmesan cheese.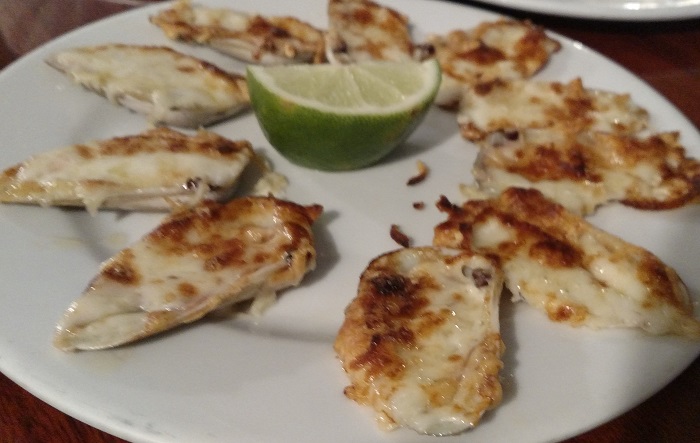 Corvina en salsa - Corvina fish with signature sauce (creamy with cheese undertones.)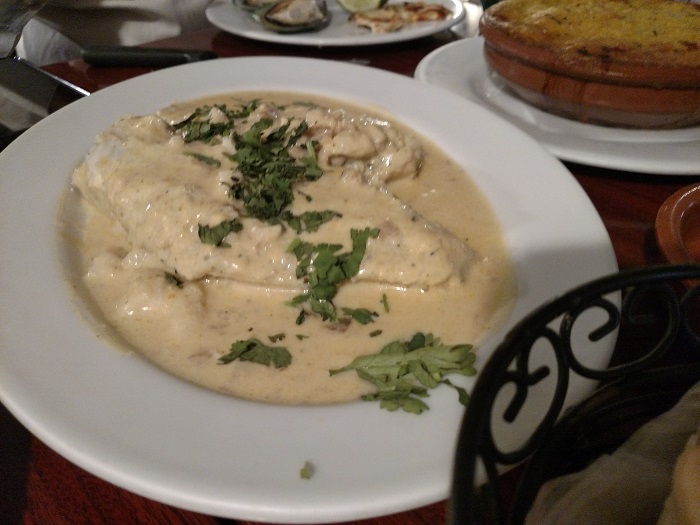 Pastel de choclo - Corn casserole stuffed with meat shredded chicken raisins olives and eggs.
Asado a la Chilena con papas doradas - Brisket or blade steak cooked in white wine sauce with grilled sliced potatoes.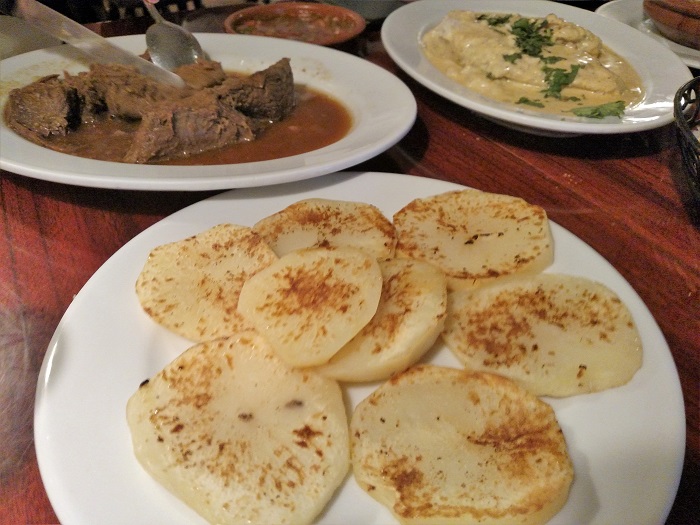 Lucuma merengue cake - not too sweet and delicious.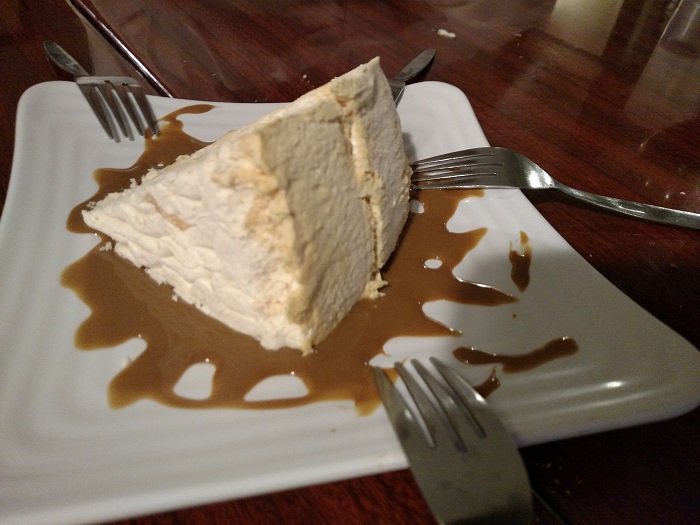 ========== Pamelas Restaurant Chileno ==========
Summary:
This was my first time trying Chilean cuisine and it was a delicious discovery. Just like the country's diverse geography you can expect dishes ranging from beef to seafood cooked in its simplest form or in an elaborate way.

Every dish I tried was flavorful and well presented. For those who are seafood lovers you can expect to be fully pleased since Chile is also famous for its seafood dishes.