Prologue:
Stella Alpina Osteria is a restaurant that specializes in dishes from Northern Italy with emphasis in flavors from the Alps. Fortunately I live within a less than 5 min. walk from my place and I met some friends for dinner.

There was an option to dine outside in the patio area or within. We chose the outdoors and it was a very relaxing experience. Service was attentive and the food was solid and delicious.

Exterior.
Near the entrance.
Rosemary focaccia served warm.
Carpaccio all'Albese (thinly sliced raw beef filet mushrooms organic arugula shaved Parmigiano and lemon infusion)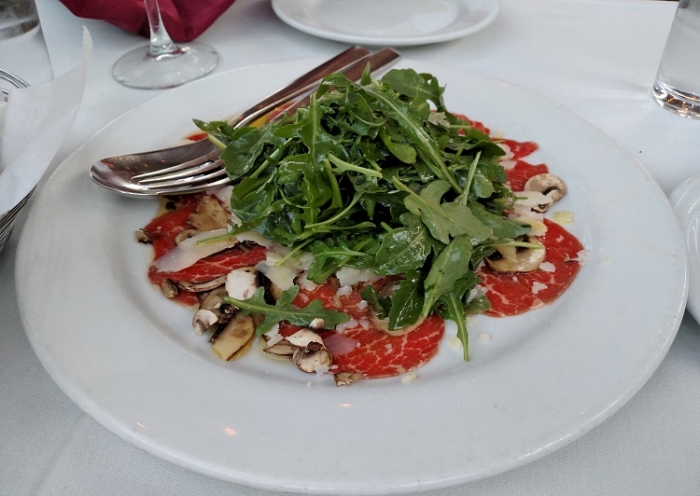 Fiocchi con Pere e Asiago (Pasta purses stuffed with pears and Asiago cheese parmesan cream sauce and chive oil)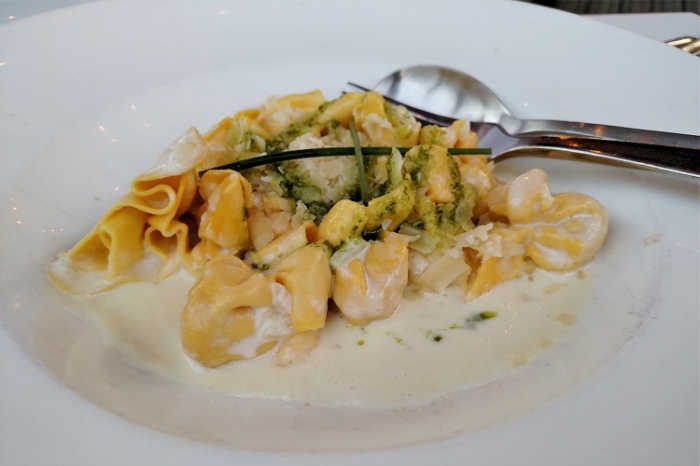 Osso Buco di Vitello (braised veal shank with Mascarpone polenta)
Lemon tart with pine nuts "Nonna" style.
========== Stella Alpina Osteria ==========
Summary:
The food at Stella Alpina Osteria was delicious and well executed. The warm bread was the perfect accompaniment for these hearty dishes. The osso buco was very satisfying but it had a subtle orange peel undertone which was unexpected.