Prologue:
Housed in an Art Deco building "Avenida" is a gem of a restaurant where you can find excellent Filipino cuisine in the San Mateo area which is located 10-15 min. from SFO airport. San Mateo is also known for having great Japanese restaurants.

Filipino cuisine is probably one of the least understood in the Asian repertoire, but that doesn't mean that it should be less regarded. The contributions of Chinese, Spanish and American influences to its indigenous base have created a compelling and exciting type of fusion cuisine that delights the palates of its followers.


Exterior.
Bar.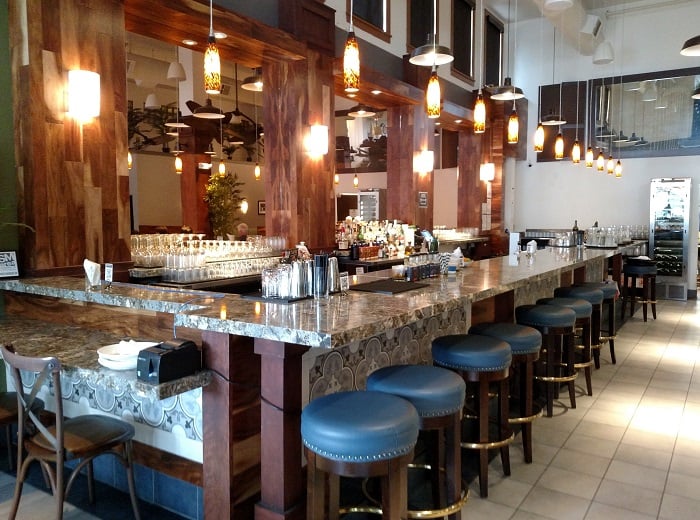 Interior.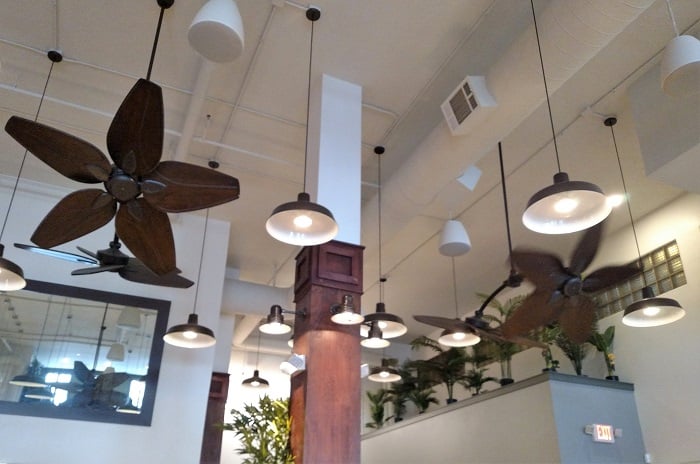 Main dishes to share.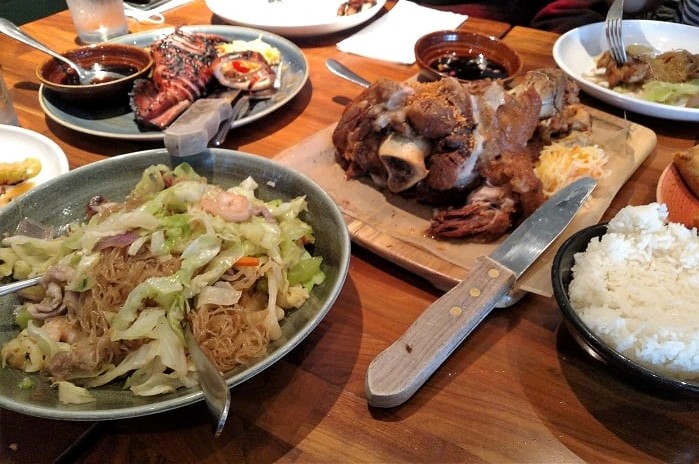 Lumpia or egg rolls with a sweet and sour sauce. Filipino lumpias contain ground pork as a main ingredient for its stuffing.
Grilled squid with pickles.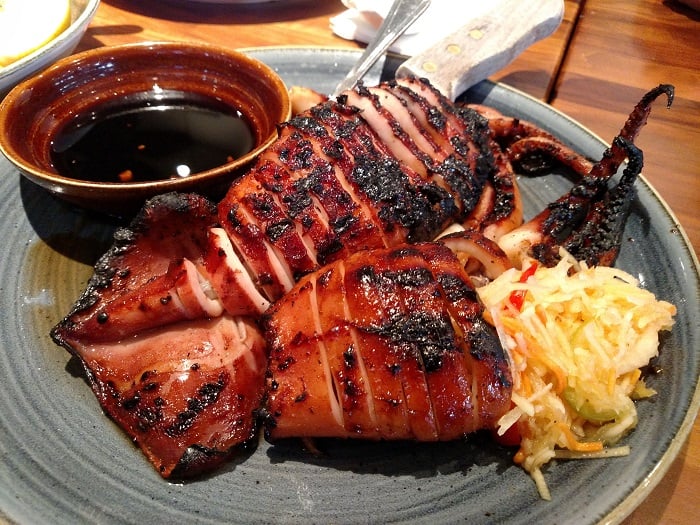 Crispy pata (pork knuckle). Deliciously crispy skin on the outside with tender meat inside.
Pancit or rice vermicelli with stir fried with meat and cabbage.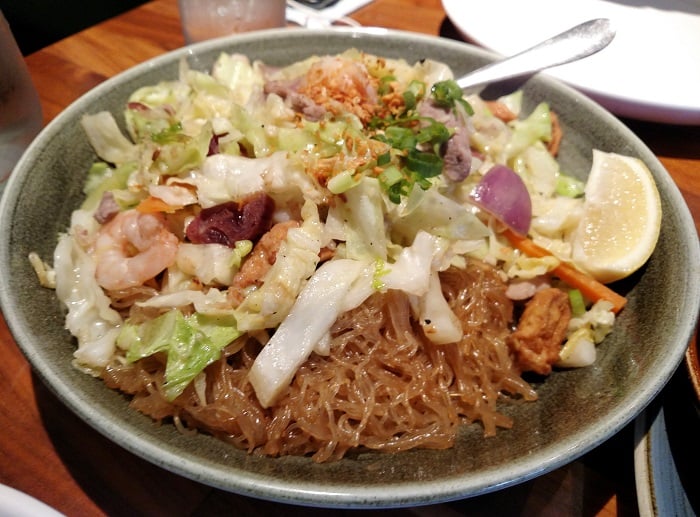 ========== Avenida ==========
Summary:
The location of the restaurant is very central and the food was excellent. Everything was well presented and delicious.