Prologue:
Embassy Suites Chicago O'Hare is a relatively comfortable hotel located very close to ORD airport and next to a shopping mall and outlets in Rosemont, IL. There is a concentration of hotels around this area like the Doubletree and Hilton which attract a large shopping clientele.

During my visit I had a restful night at a spacious and quiet suite. The shuttle from the airport to the hotel takes about 10 minutes or less.

Entrance.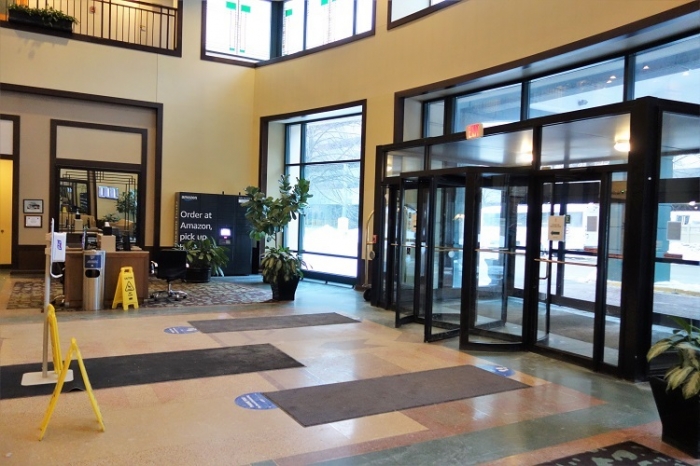 Front desk.
Bar/restaurant next to front desk.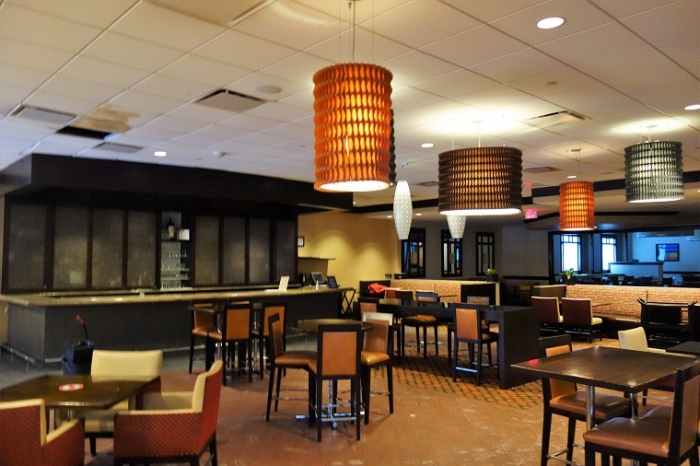 Elevators were located behind the front desk and were see through.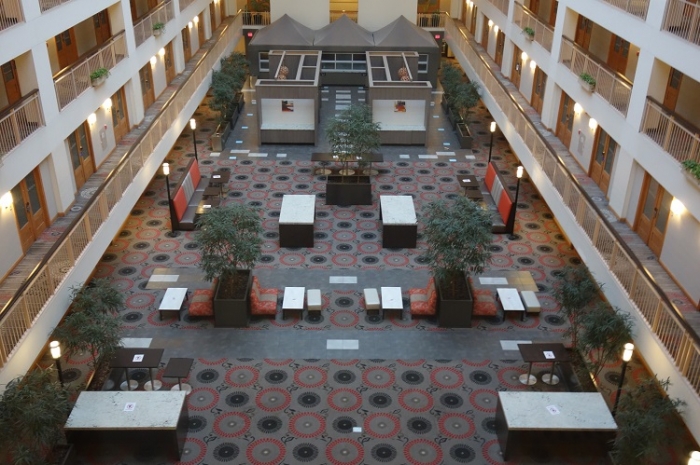 Going up the elevator.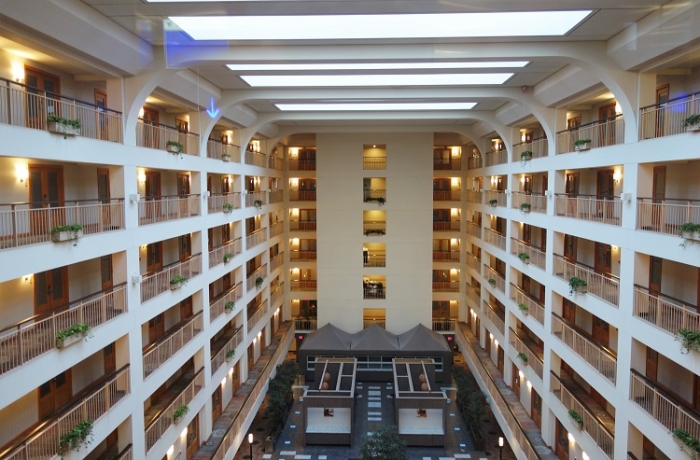 7th floor.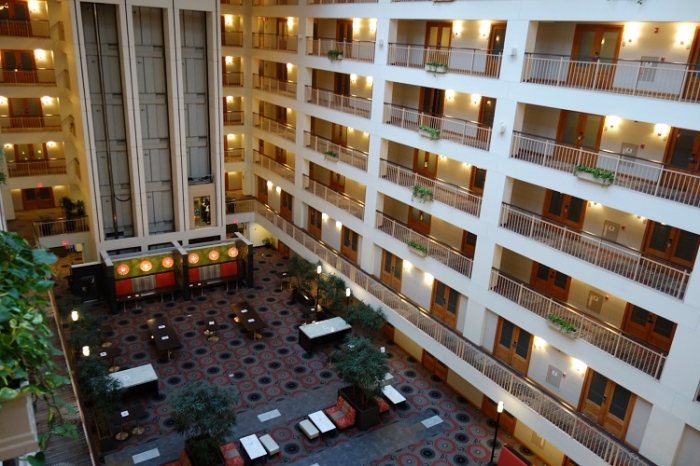 Entrance.
Seal of approval. ;)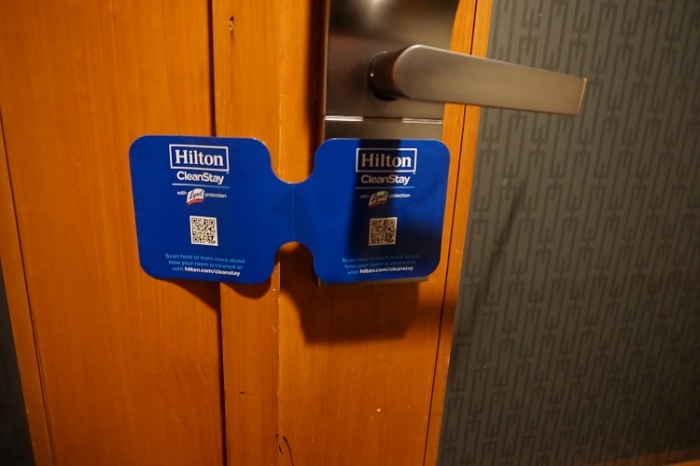 Living room.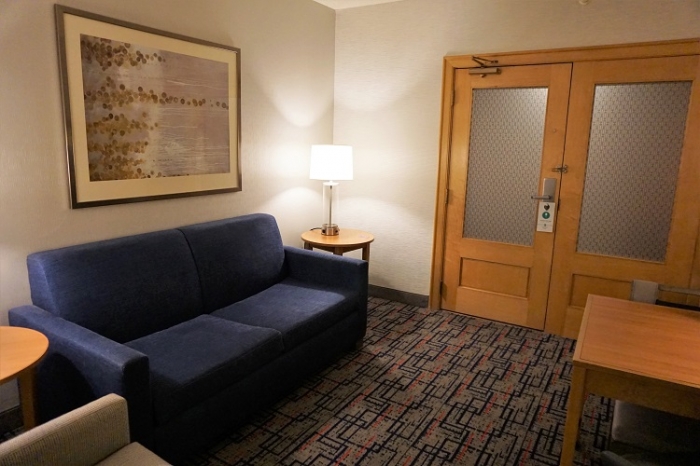 Desk sink refrigerator microwave and coffee/tea brewer.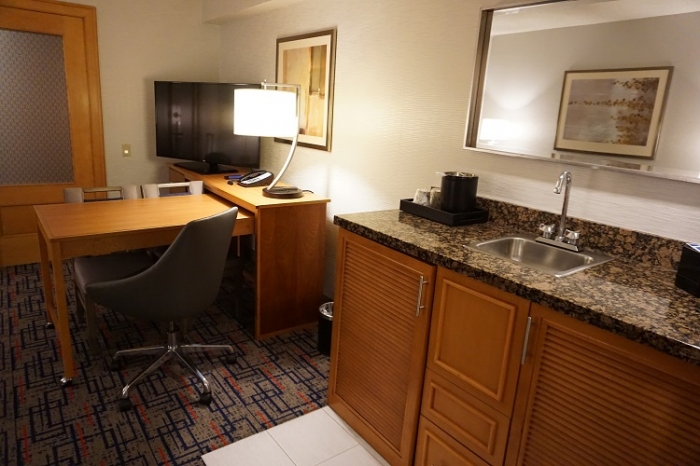 Bedroom.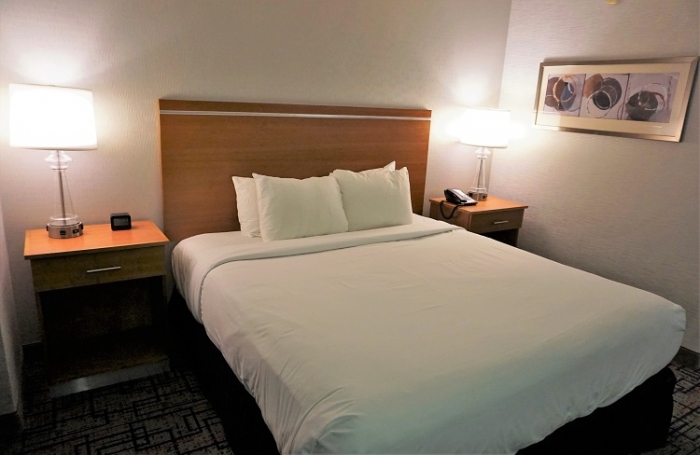 Odd to find a sink in the bedroom.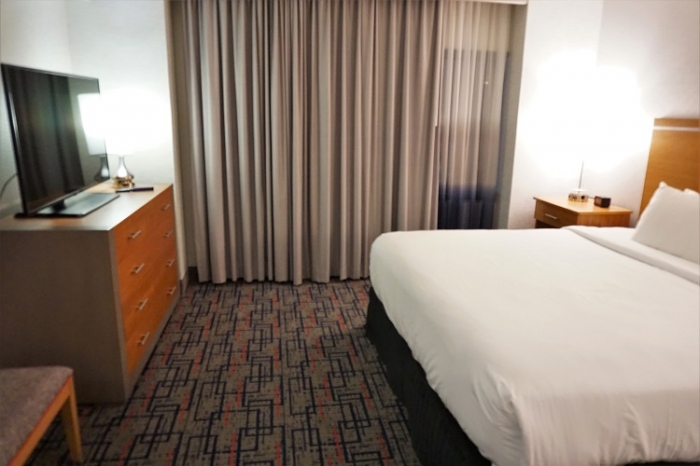 WC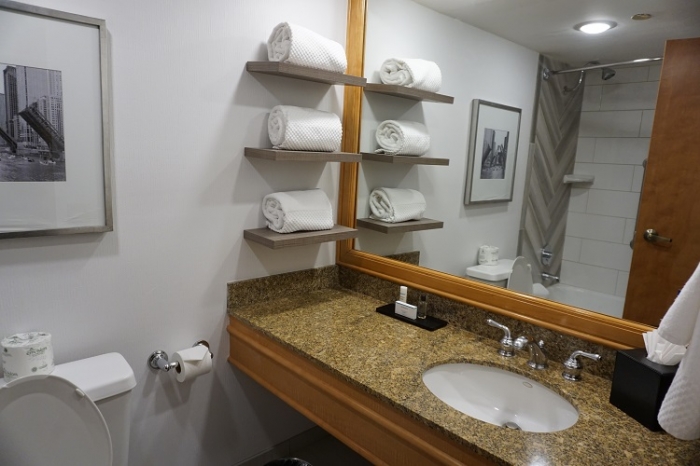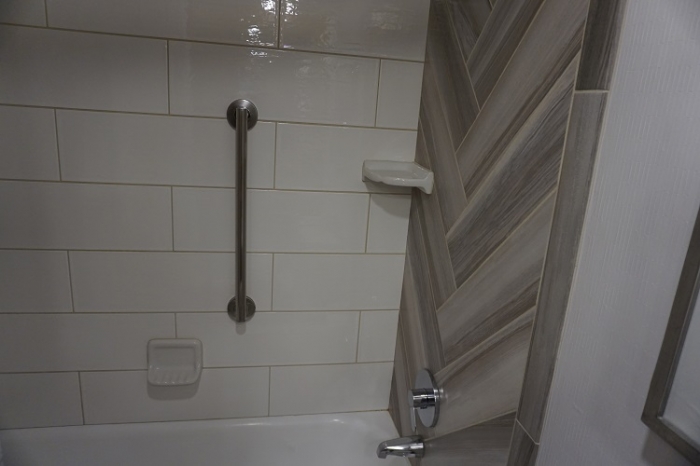 View from my room.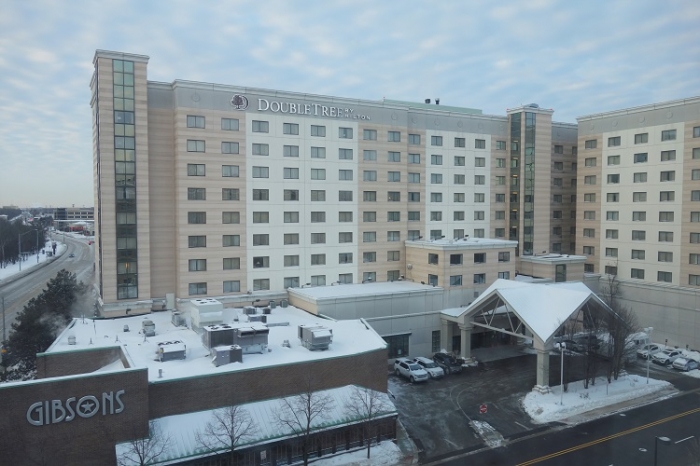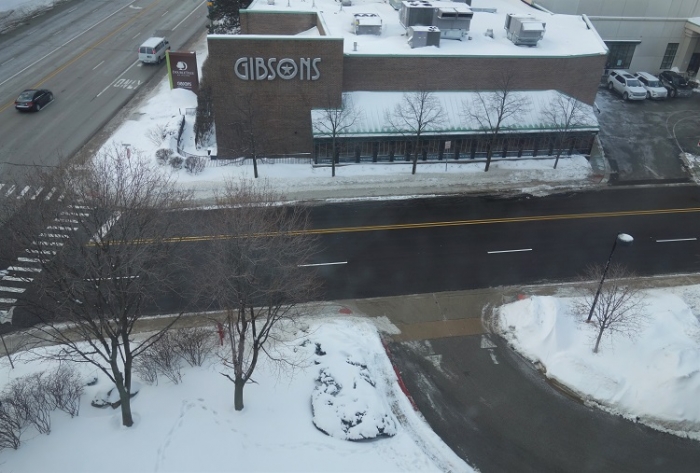 Normally Embassy Suites offer a hot breakfast buffet but due to Covid19 there is a "modified" breakfast that is distributed by the front desk.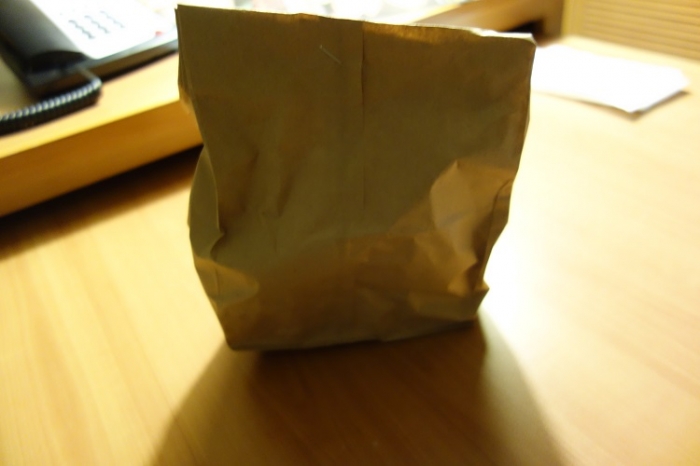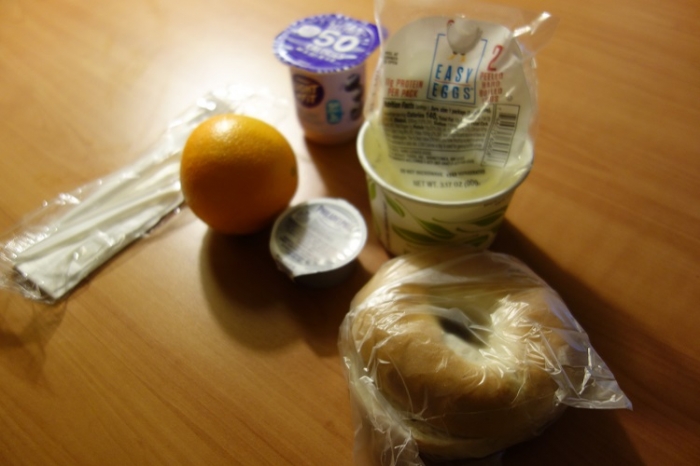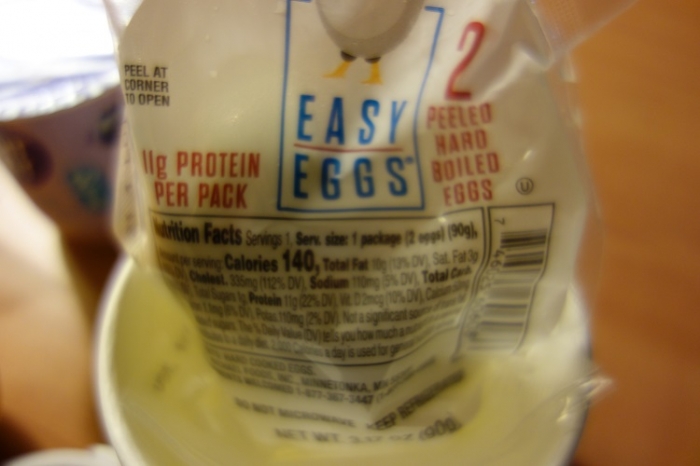 ========== Embassy Suites by Hilton ==========
Summary:
Embassy Suites are pretty solid properties and this was no exception. Rooms are spacious with full amenities that makes life easier for everyone. The improvised breakfast leaves a lot to be desired but at least the hotel makes an effort.

I had a restful stay but the next morning as I was boarding the shuttle to the airport the fire alarm went off and guests were exiting their rooms half slept. As the shuttle drove away I saw 2 fire trucks arrive at the property. Talk about perfect timing.