Prologue:
During the weekend of Oct. 9, I had a short layover of 15 hrs in MIA and booked a room at the Doubletree Hilton through Hotwire.com. It was a busy holiday weekend and the room cost me about $140.00 total.

I have Hilton Gold status and made sure that my number was attached to the reservation. When I arrived at MIA I tried to call the hotel front desk directly for airport pick up and was unable to connect to someone. The call kept switching me to the main recording and after the 8th or 9th attempt I finally was able to get someone.

Once I arrived at the hotel I was greeted properly and thanked for my status with Hilton. I was upgraded to a King bed in a Jr. Suite which was very much appreciated. I guess everything is forgiven after the initial bad impression.

I arrived at night so these pics were taken the following morning.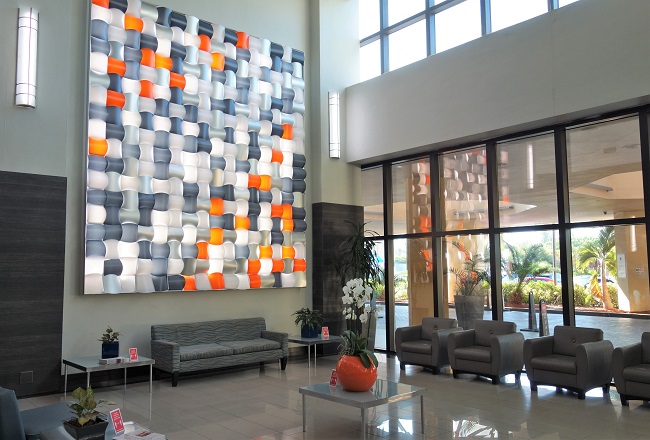 The lobby is pretty spacious and looked welcoming. The hotel is next to the MIA Convention Center so it's convenient for those that need to attend an event there.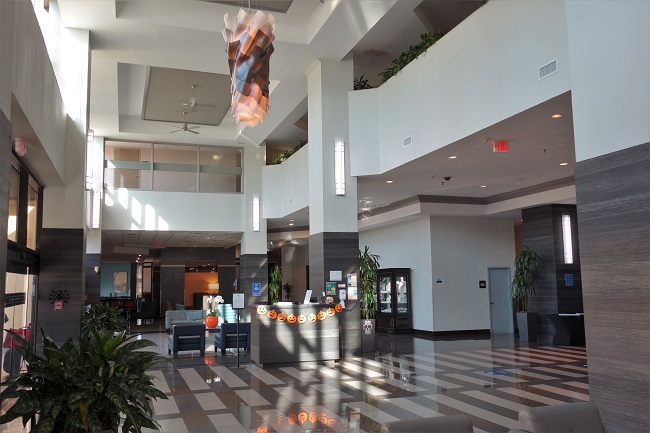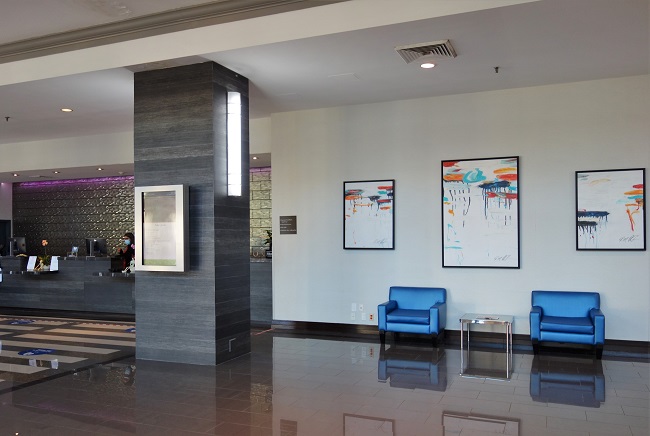 Room was pretty big with sofa desk refrigerator and microwave.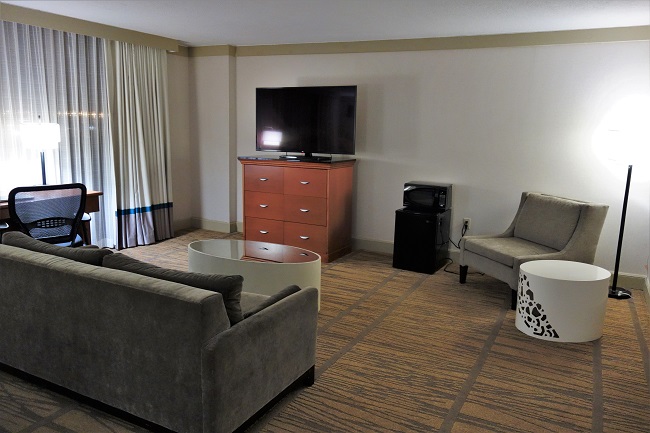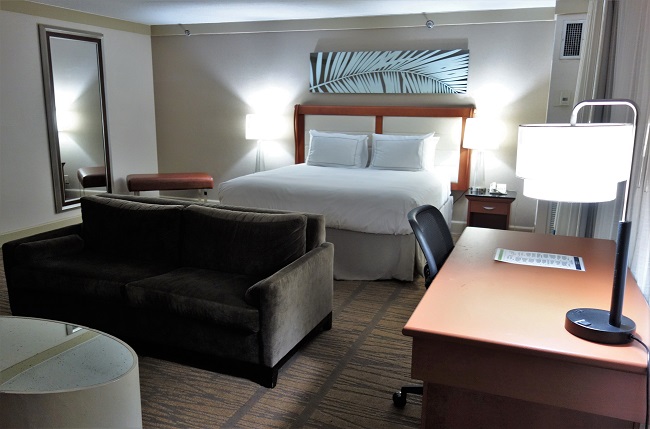 The WC had two sinks.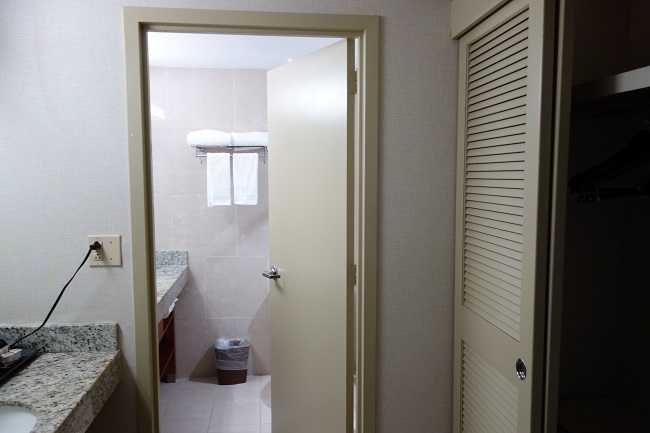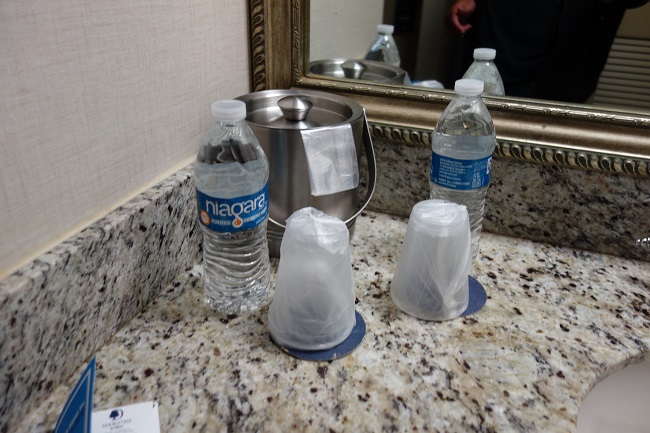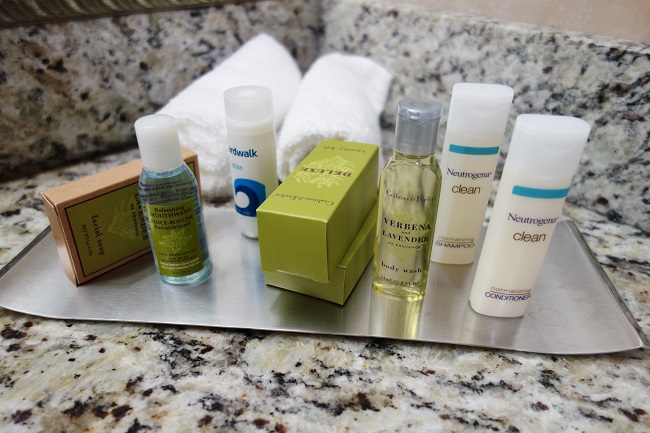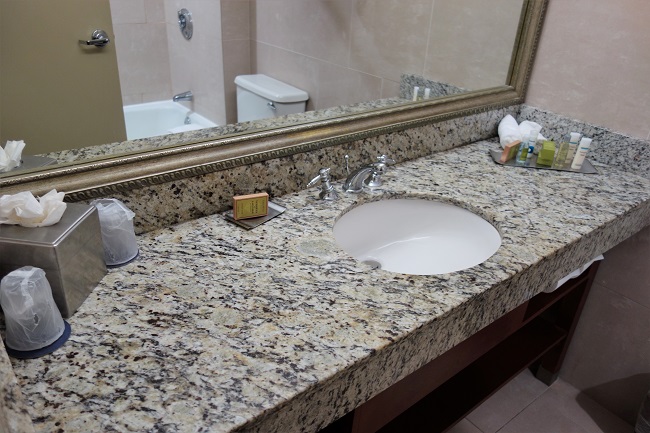 View from my room.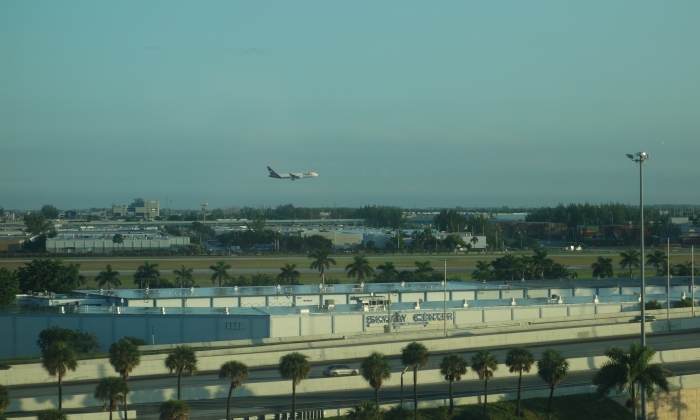 ========== DoubleTree by Hilton ==========
Summary:
Despite the initial inability to contact a front desk staff upon arrival everything went smoothly once I arrived at the hotel The upgrade was a nice surprise since a lot of properties don't honor elite benefits if a booking is made through a third party instead of directly with the hotel website.

To the hotel credit once I completed a survey about the service that I received and I mentioned the trouble in contacting the front desk a manager sent me a letter apologizing for that and explained the shuttle frequency.