Prologue:
Welcome to the return portion of my MIA trip.

After a restful night at the Pullman by the airport it was time to fly back to California. The shuttle dropped me off with plenty of time to spare and this time I was able to do online check in so no need to stop by the airport counter.

Security was pretty quick and once inside the terminal I headed to the Admirals Club.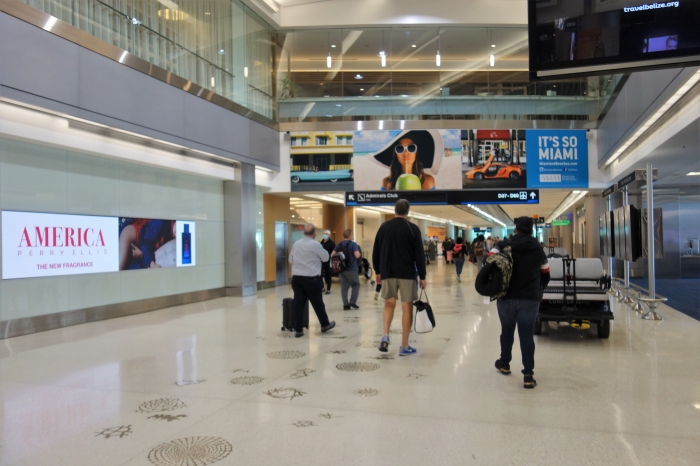 From the terminal you can catch a glimpse of the Admirals Club rest area.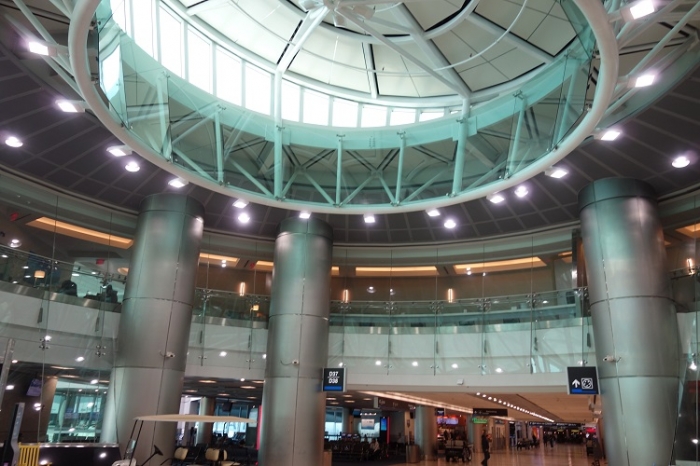 I have covered this lounge before so I will just provide a quick summary of my visit. I was greeted with a smile and a warm welcome and proceeded to take the elevator to the upper floor. To my surprise publications were now available but not much variety.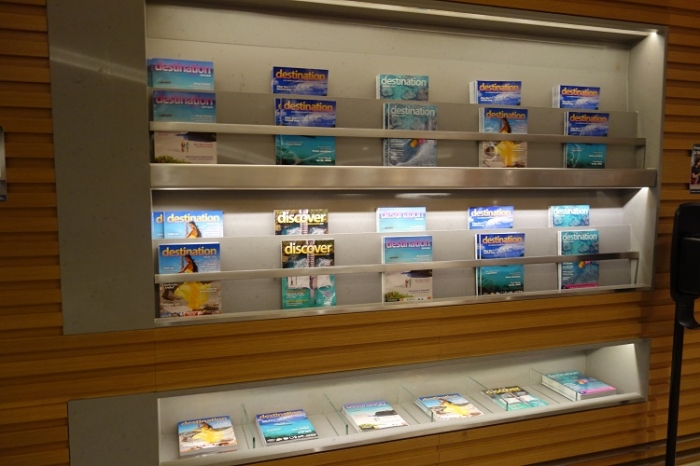 Interior of the lounge.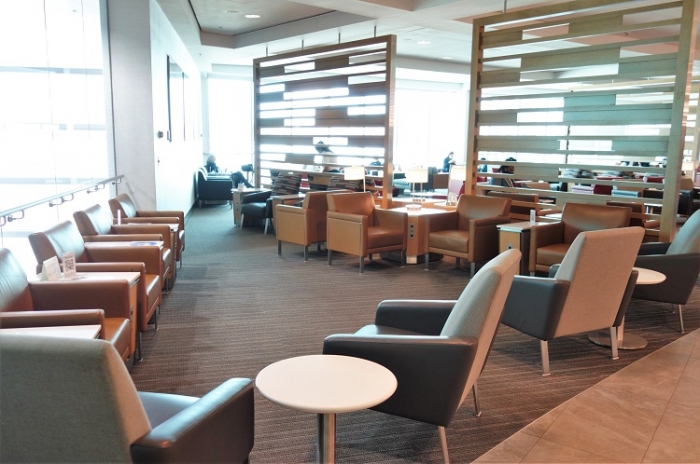 I settled in the back where these lounge chairs were located. Thankfully I had the whole place for myself and was able to use my phone without disturbing anyone around me.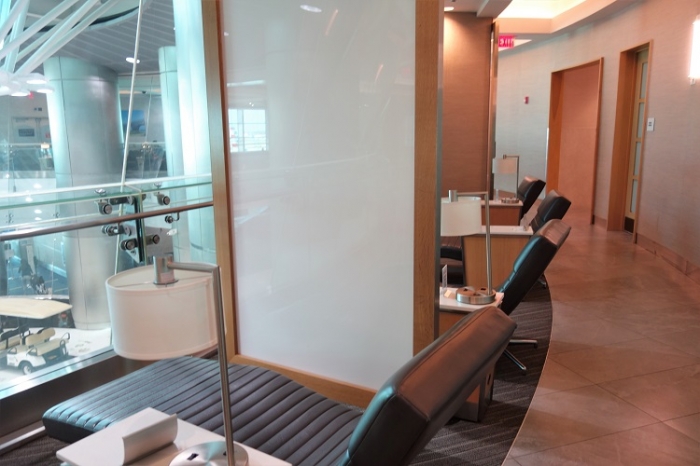 Buffet had a few items that were individually packed. I inquired about the avocado station but unfortunately it was not available until 4:00P :(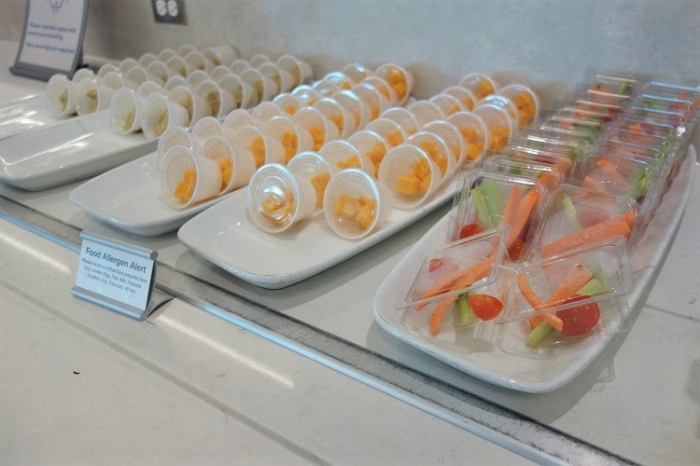 My snacks.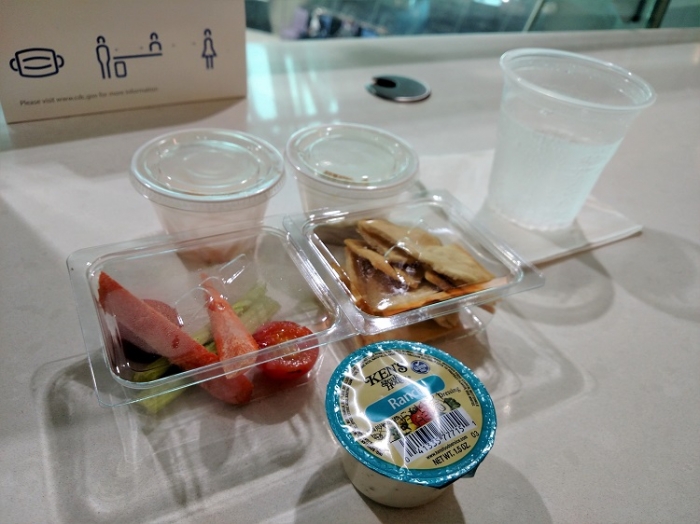 Before I left the lounge I came across a fantastic agent that let me take a peek inside the Flagship lounge which is now closed and only used to accommodate the overflow from the Admirals Club. Pity to see such a nice place not living up to its potential.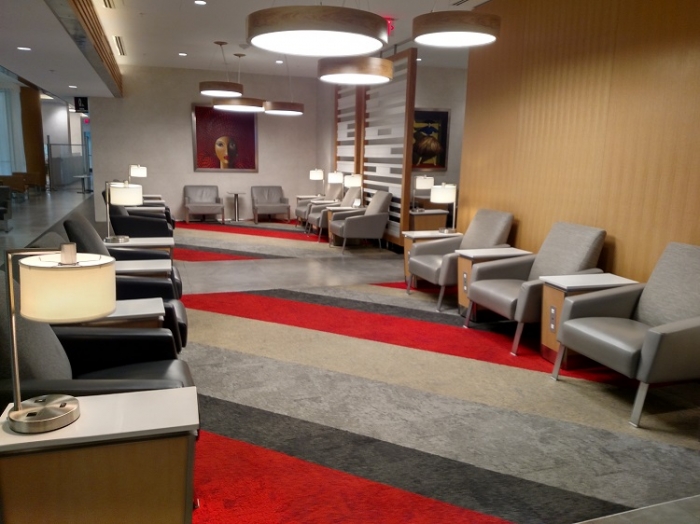 Boarding was smooth and I was one of the first ones to board.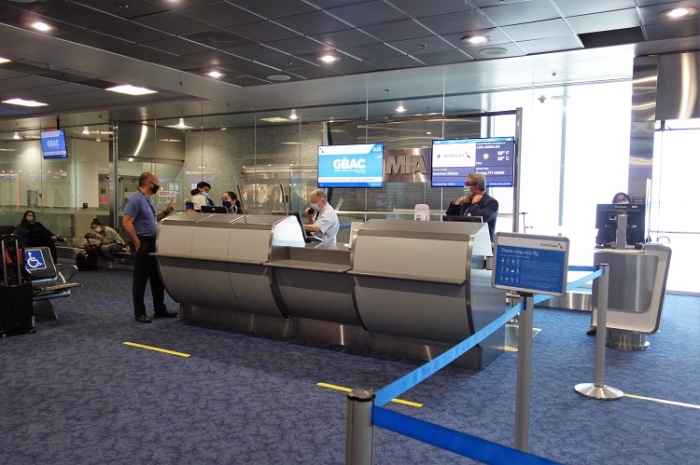 Entrance to the plane.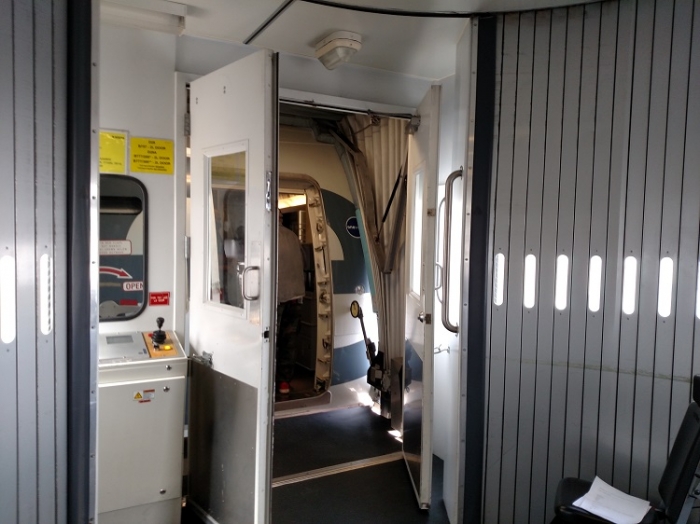 The J cabin.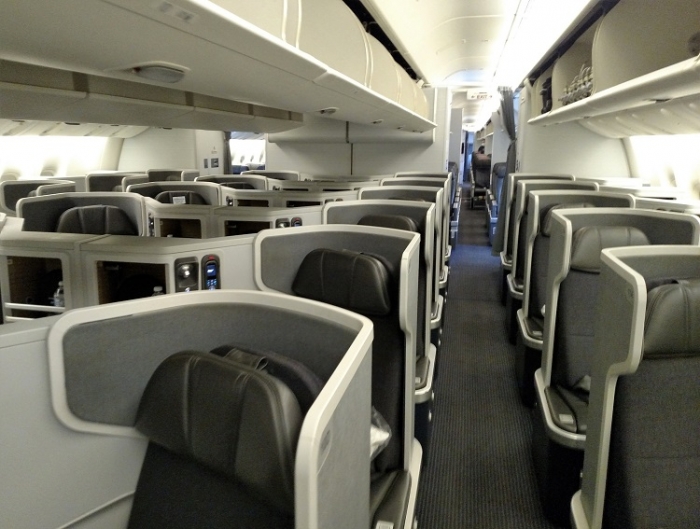 My seat 10A.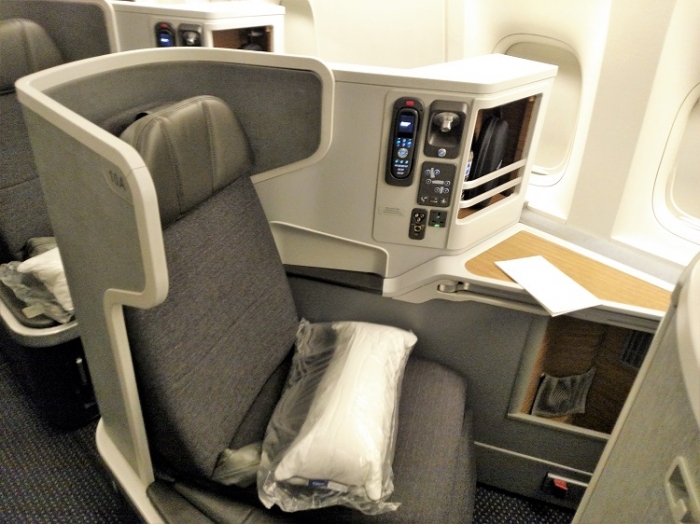 Welcome screen.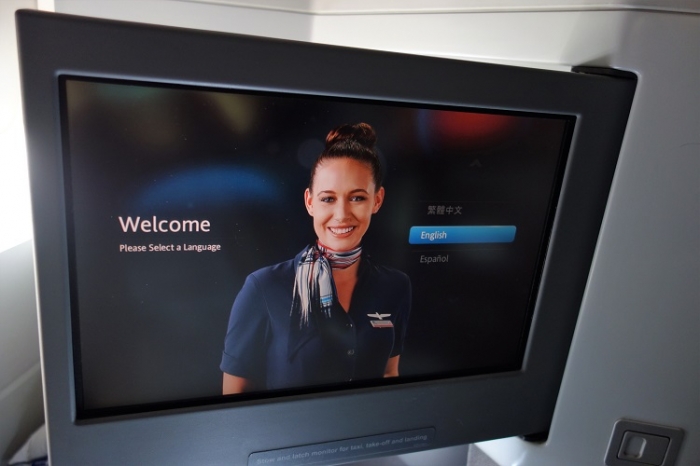 Amenity kit.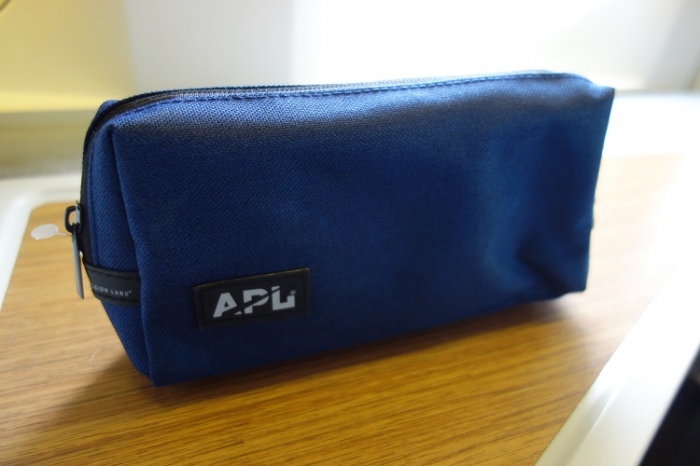 Menu.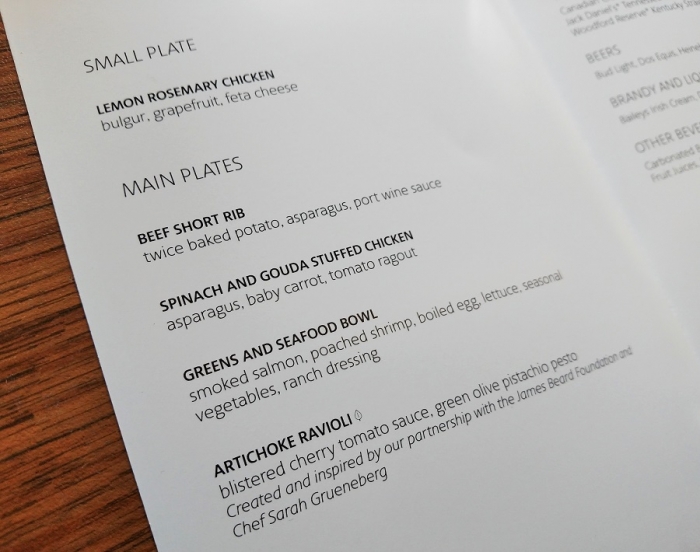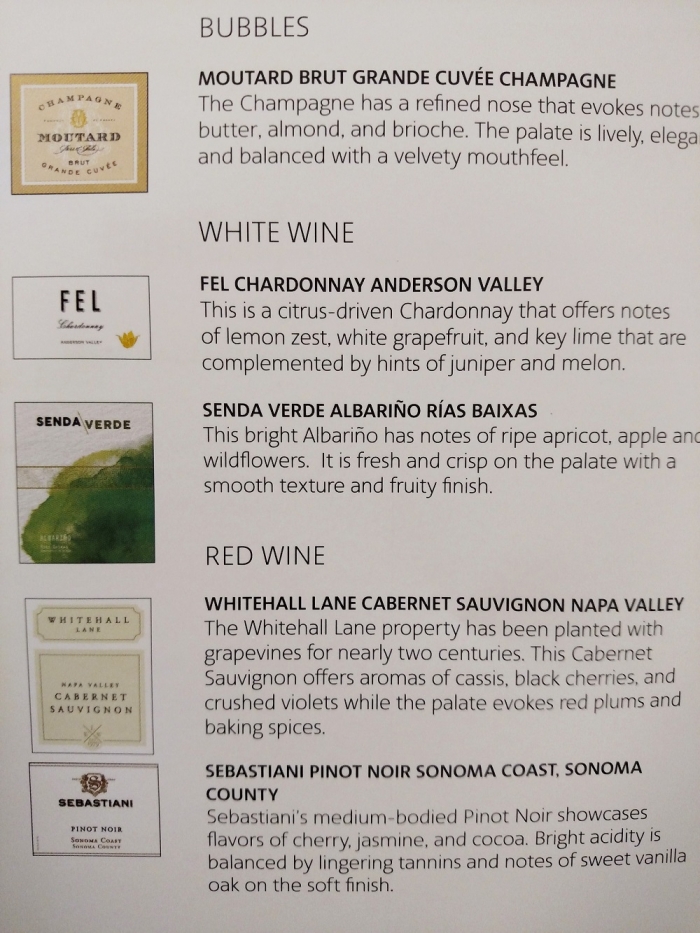 Pretty comfortable.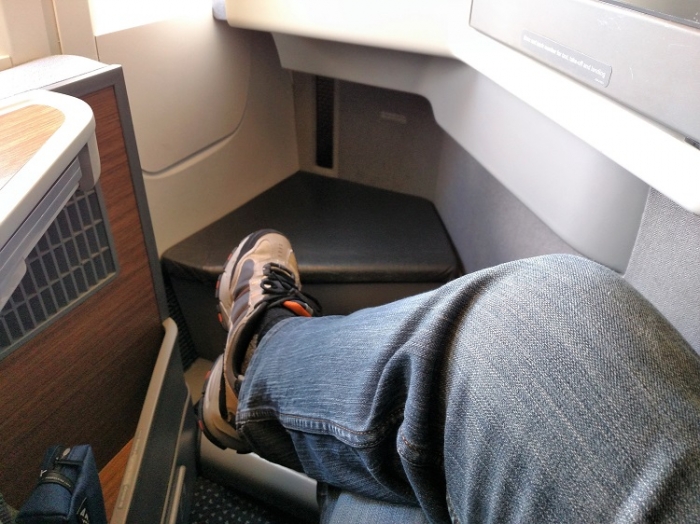 The door closed and soon we were ready to taxi to the runway.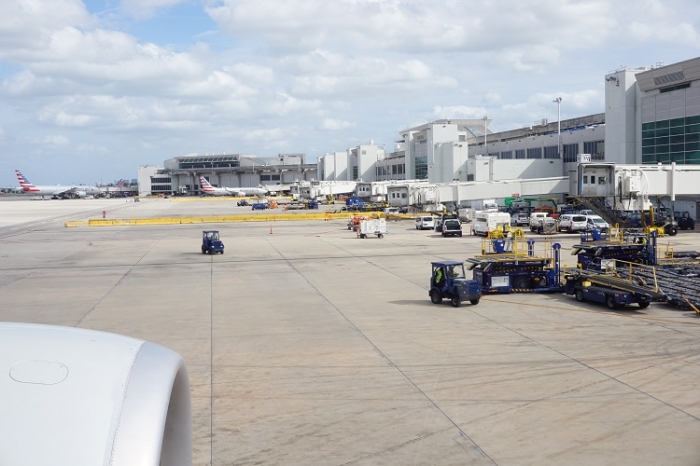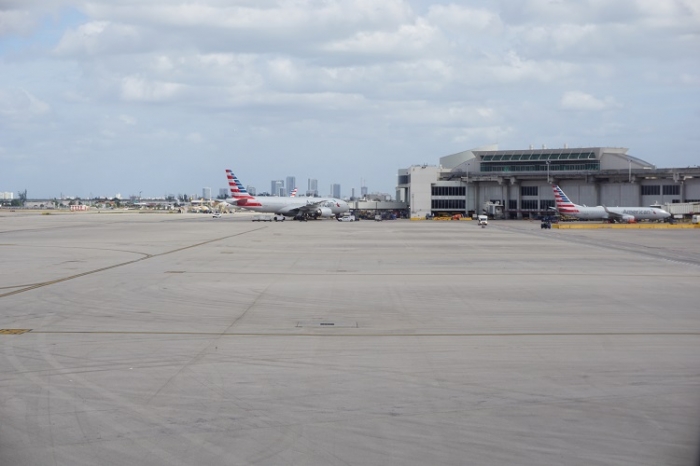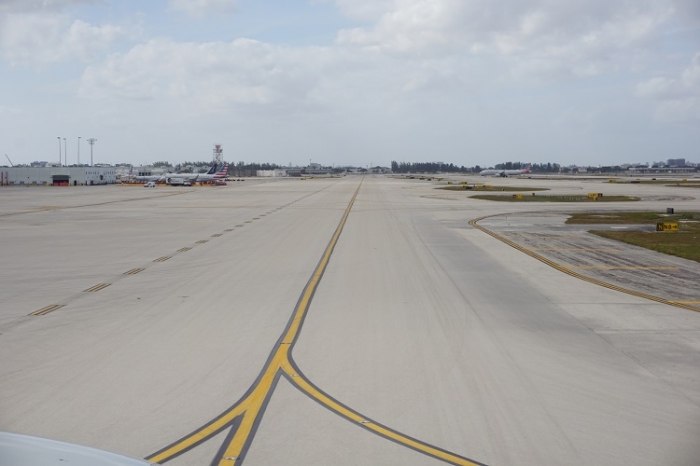 By MIA.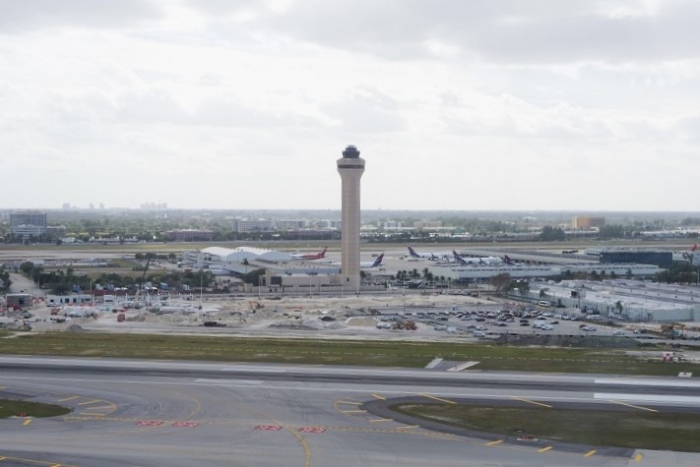 We took off in a western direction so no views of downtown Miami this time.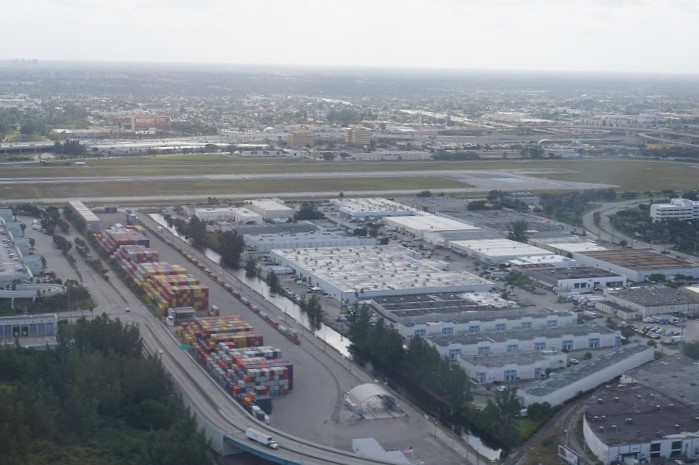 Doral and Sweetwater are suburban neighborhoods.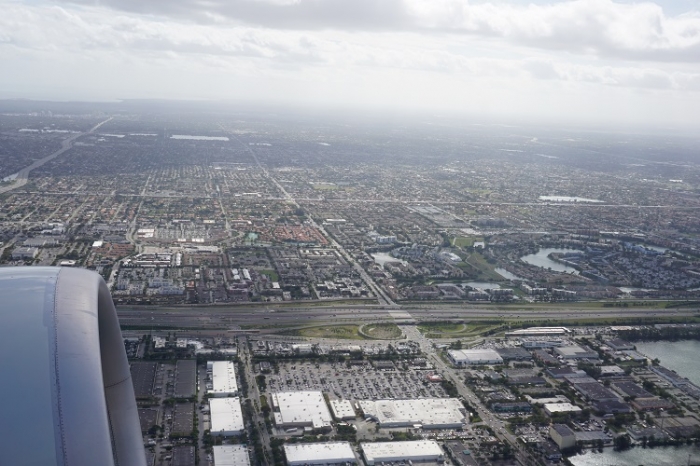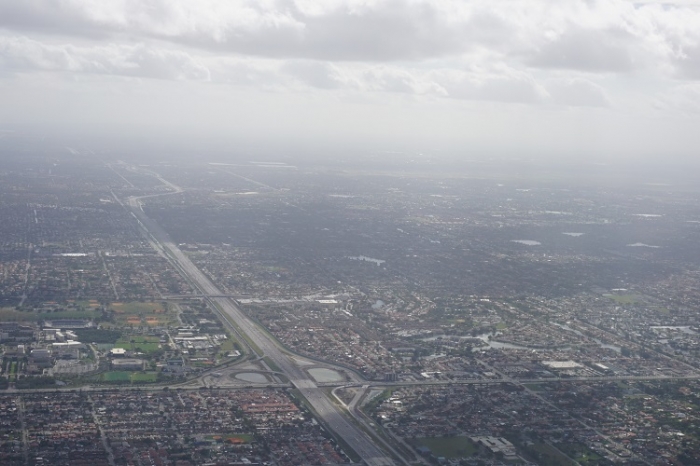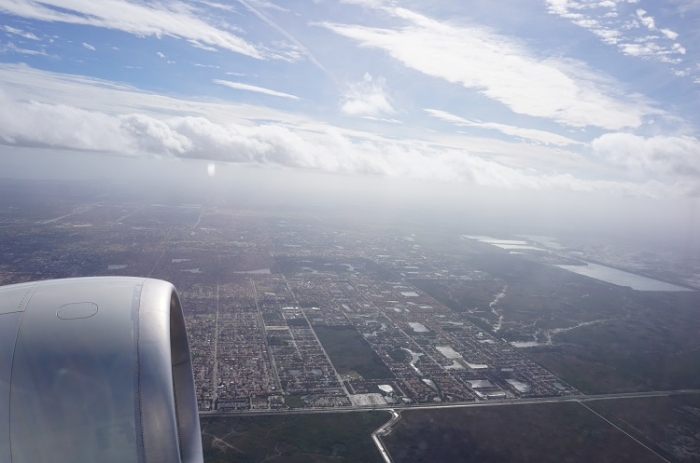 Look at those clouds.
Leveling off.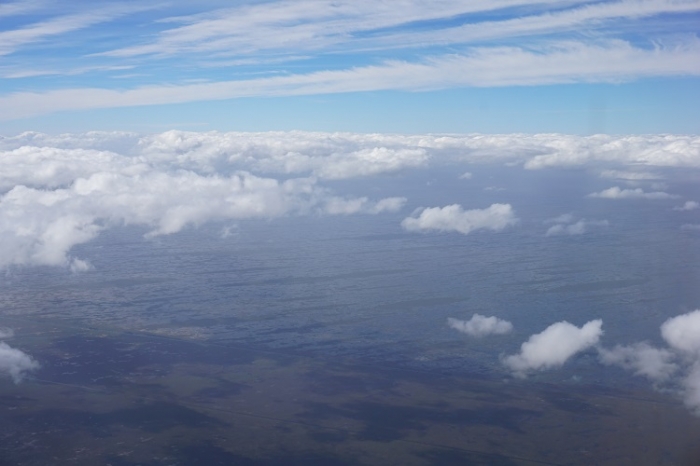 It was a bit bumpy so the crew stayed on their seats for a while. Then lunch service started and I almost chose a hot dish but the seafood with greens really caught my attention.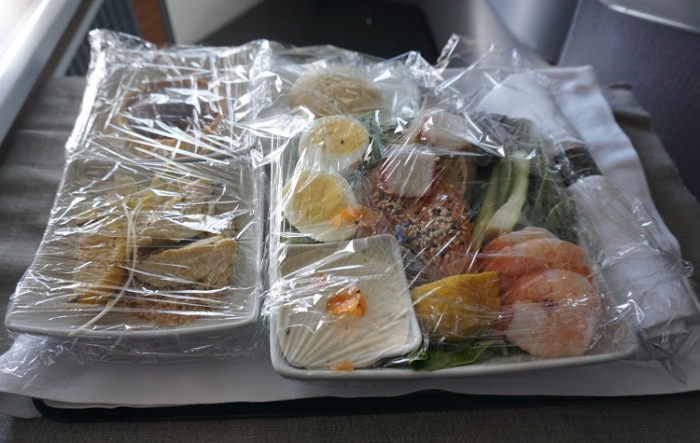 I made the right decision.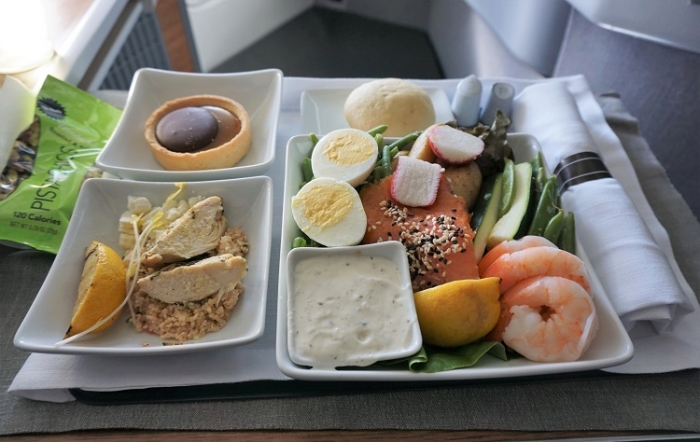 Appetizer was not that exciting.
But the main dish was delicious.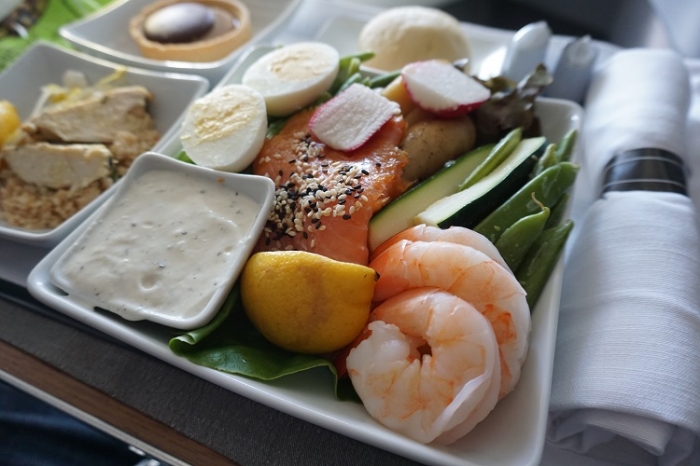 Very good indeed!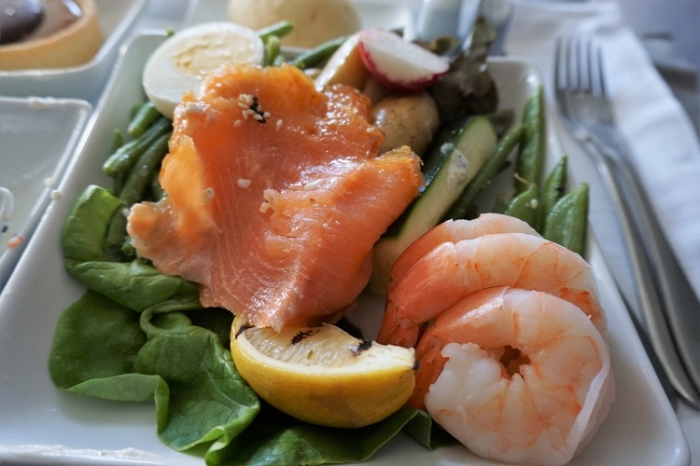 And a proper dessert.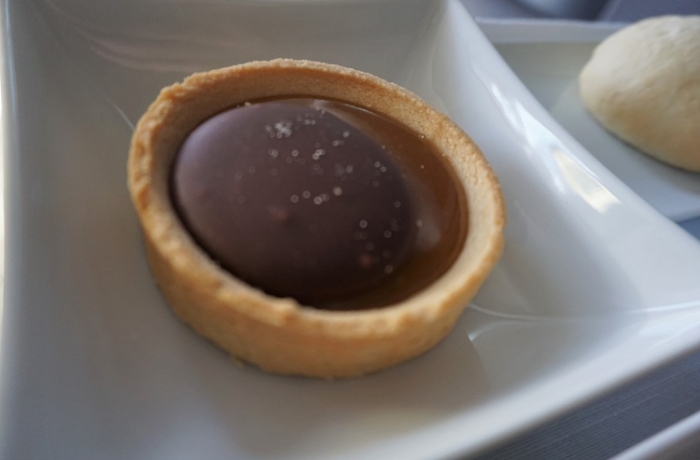 I'm not really a fan of caramel but this tart was good. The crust was buttery the caramel had the right balance between sweet and salty and the chocolate on top added an interesting bitter note.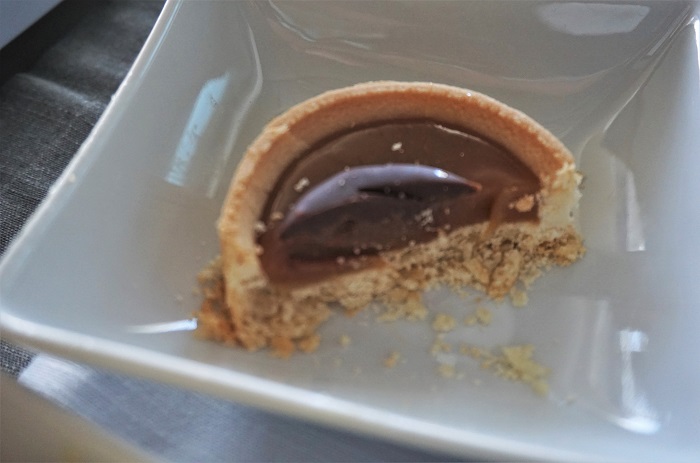 Later on the snack bar was set.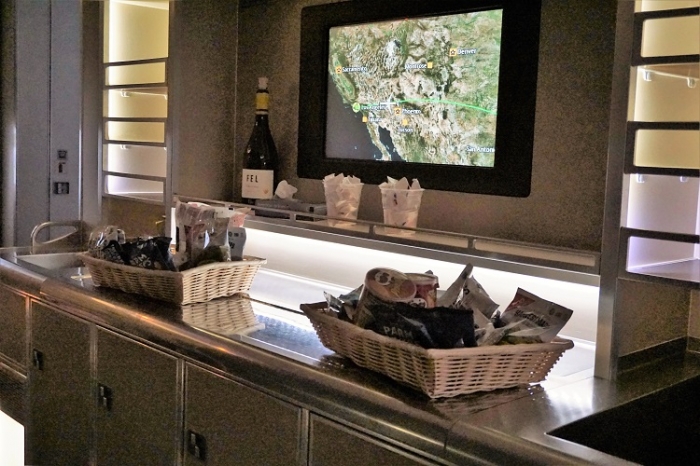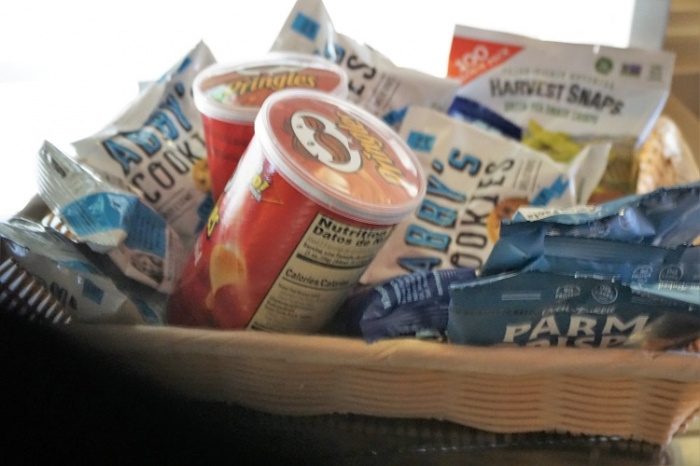 My snacks.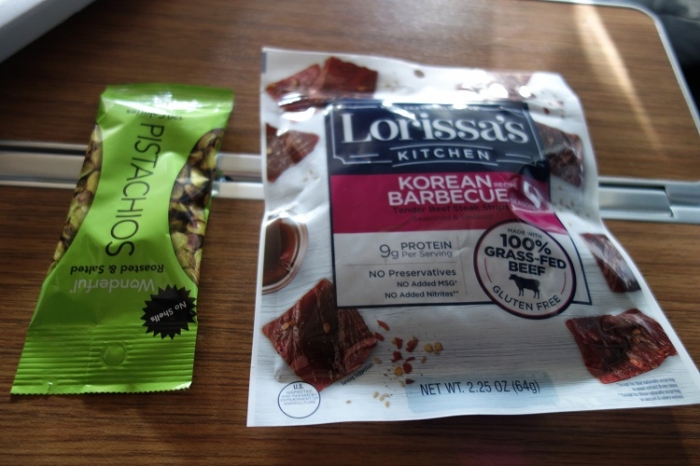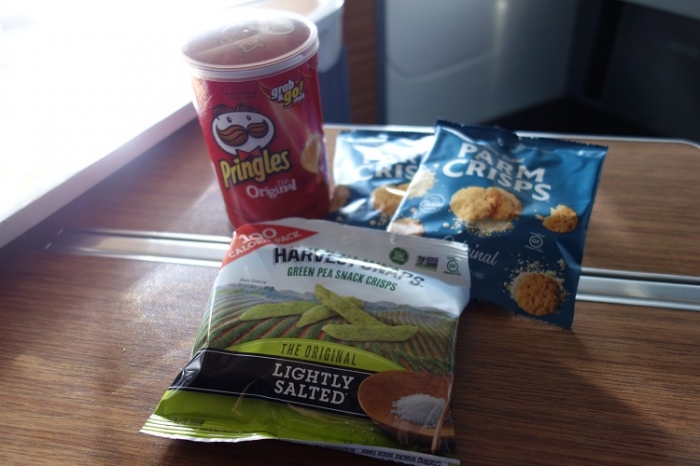 Before arrival a FA passed with a basket of chocolate chunk cookies.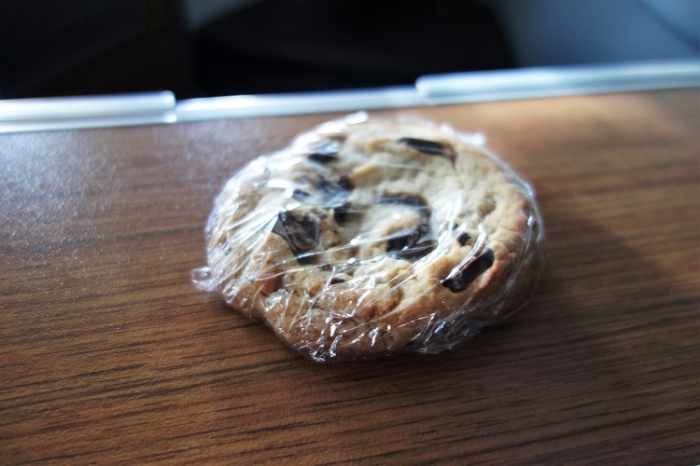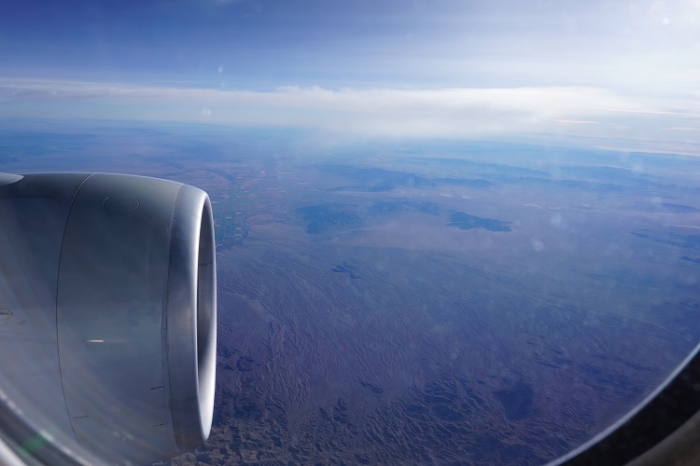 Arriving in LAX.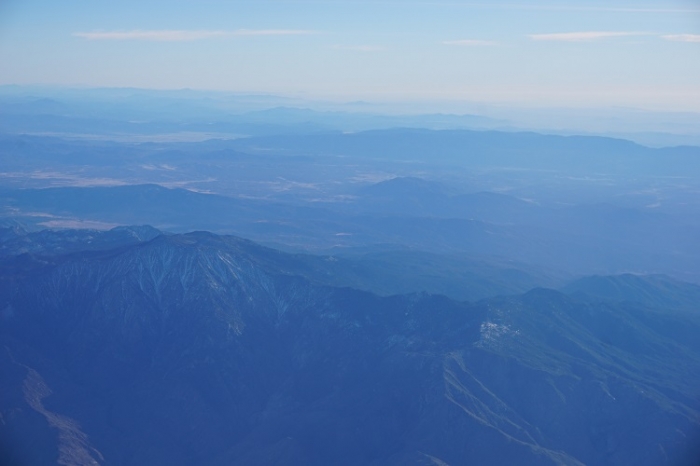 Across on the other side there was an unusual passenger. Poor thing looked jet lagged.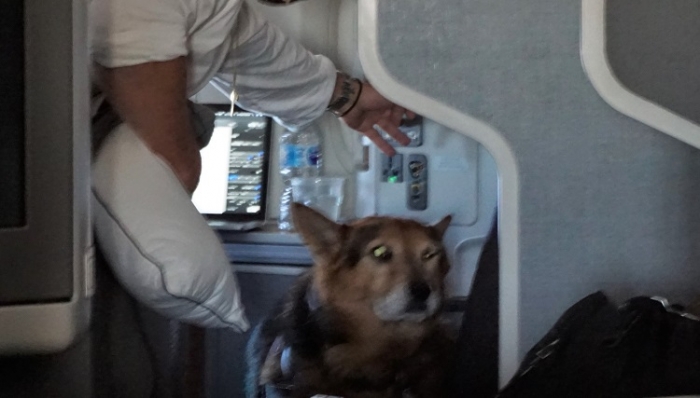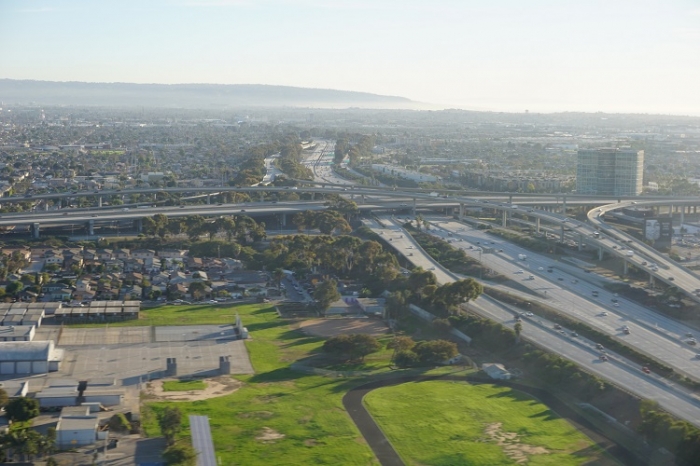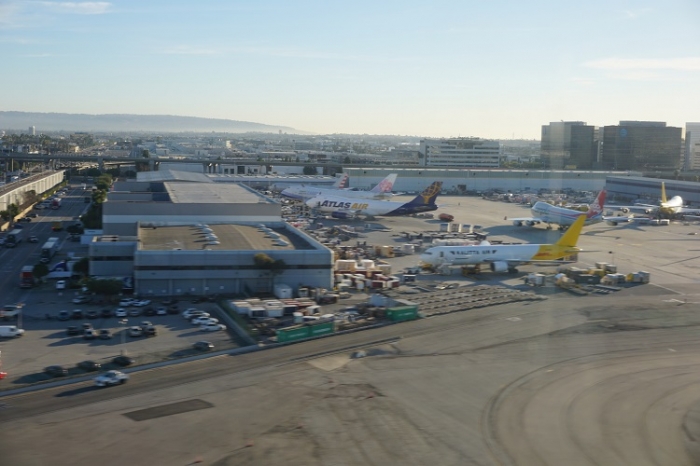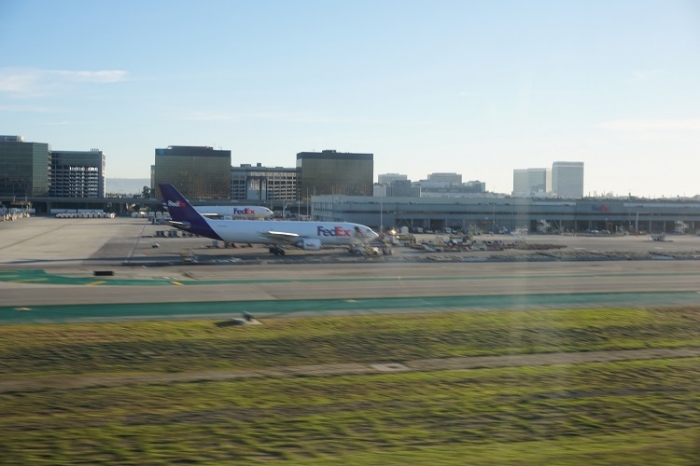 Taxiing to the gate.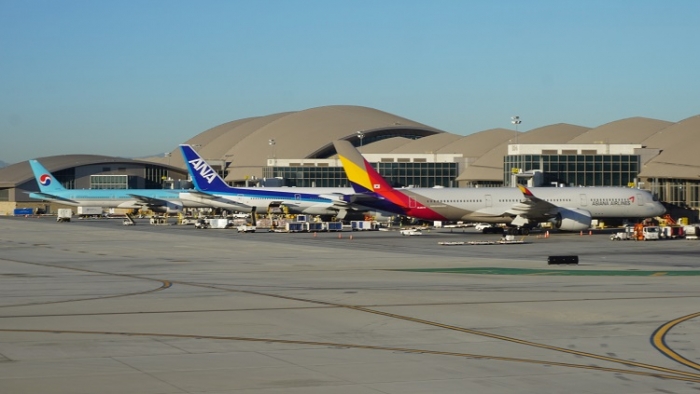 One of these days....
Admirals Club @ LAX I had about 4 hrs until my connecting flight on UA to SFO so I decided to go to the Admirals Club in LAX.
I asked the agent if it was possible to sit in the Flagship area and he escorted there.
I had the place for myself. :)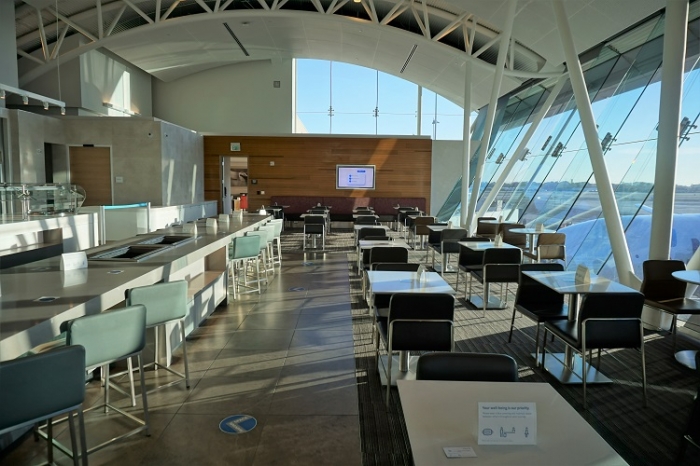 I was given the "afternoon/evening" snack bag at the bar.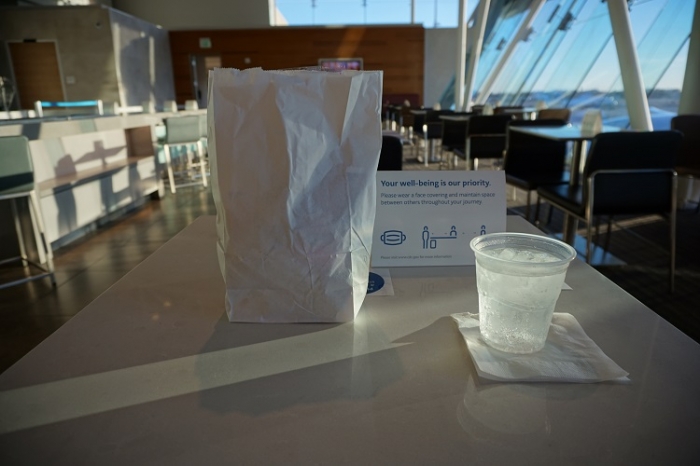 Miam miam! :P Not!!
My plane from MIA.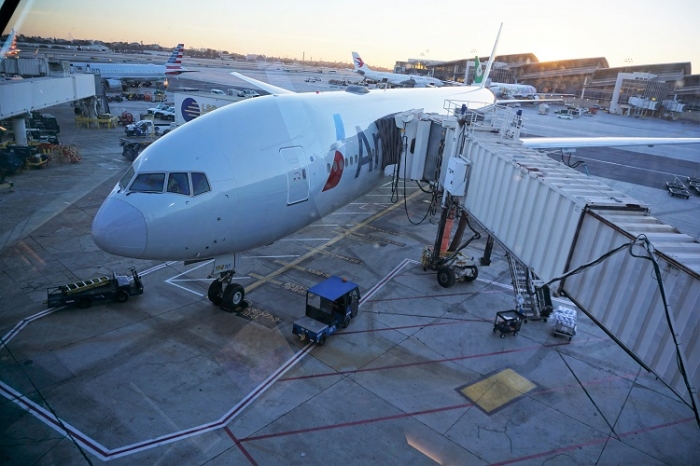 United Club @ LAX I wanted to visit the AC Maple Leaf lounge but it was closed. That is not what the Star Alliance website said but I guess things tend to change quickly and information is not always updated.
Escalator to the upper floor.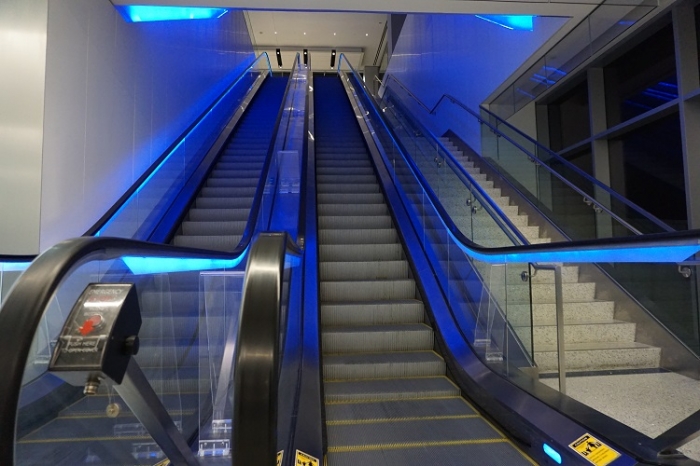 Coffee station.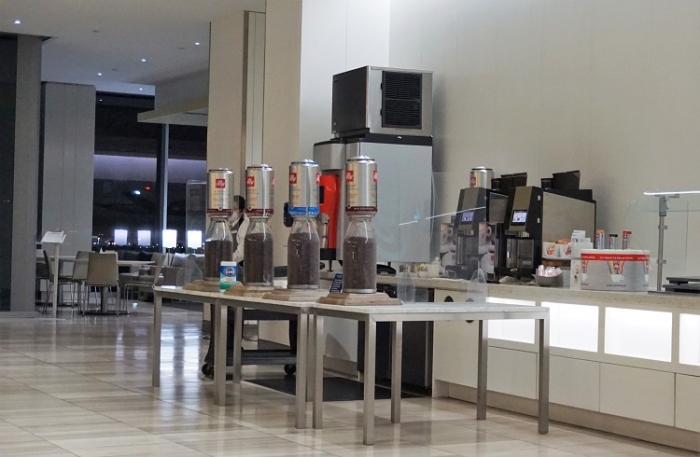 Interior.
Outside patio.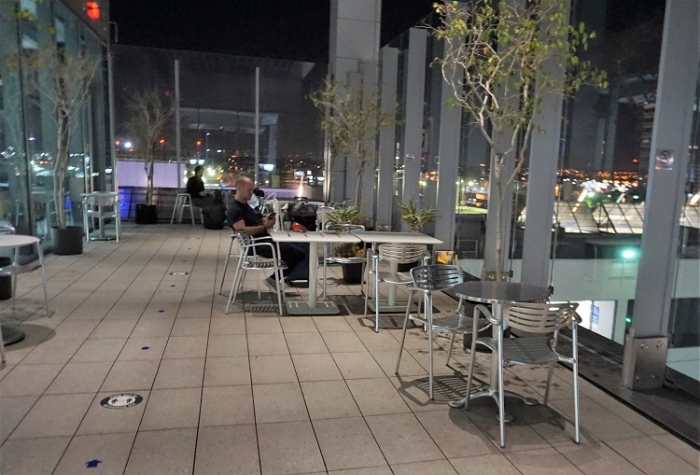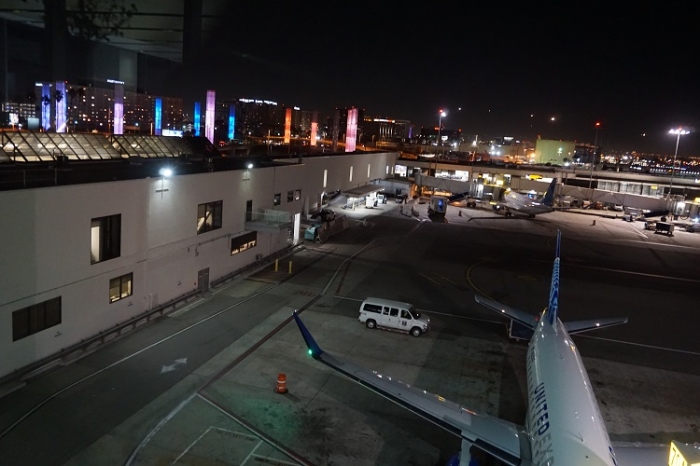 Snacks and some drinks had to be requested from the bar. The staff was super nice.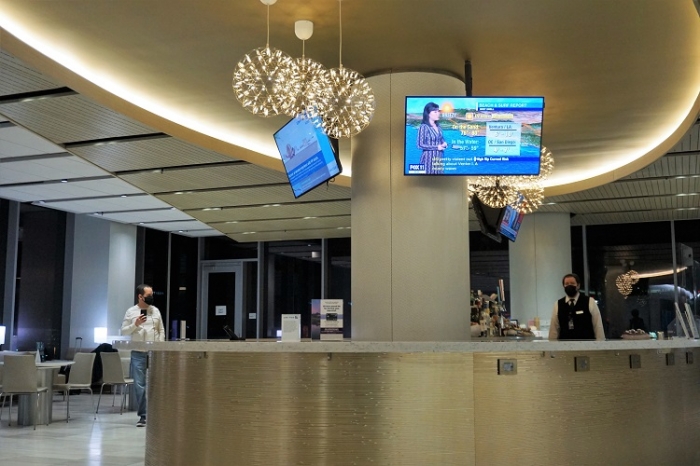 My snacks.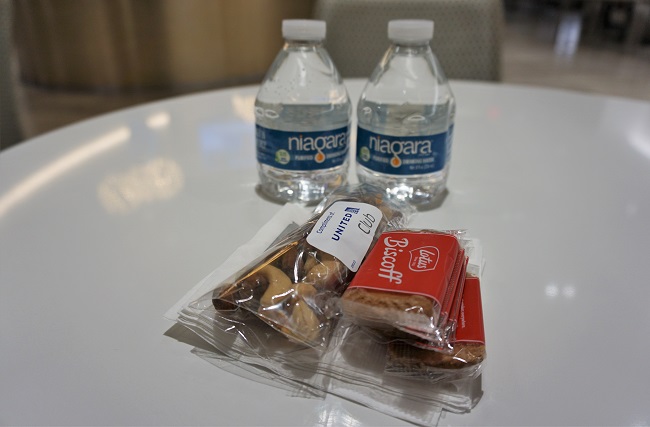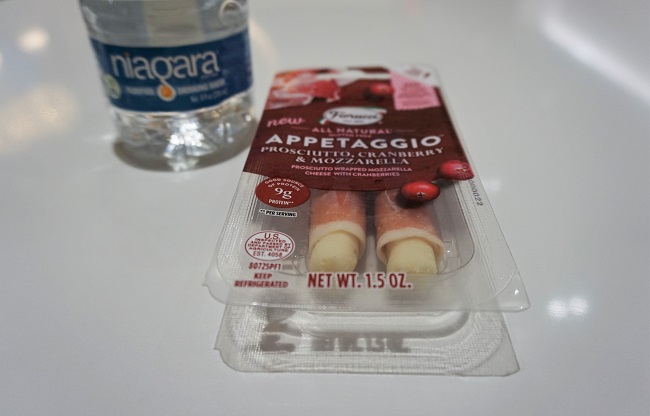 Casa Juan restaurant near the Pullman hotel located in a small shopping plaza. I had to satisfy my craving for Cuban food.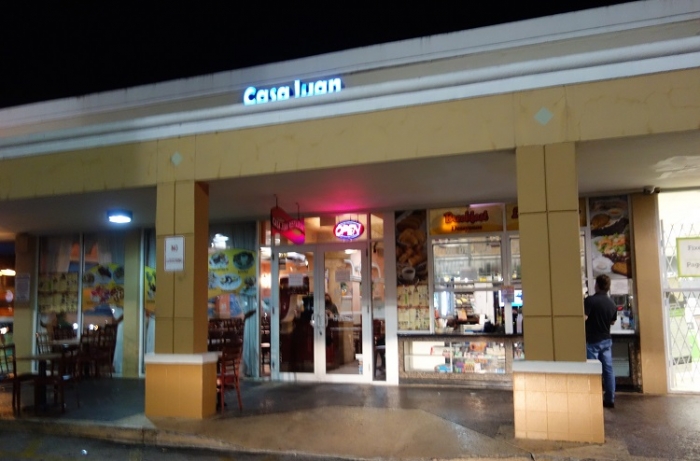 Take out Cuban lamb shank stew with congri (rice and beans) and fried sweet plantains.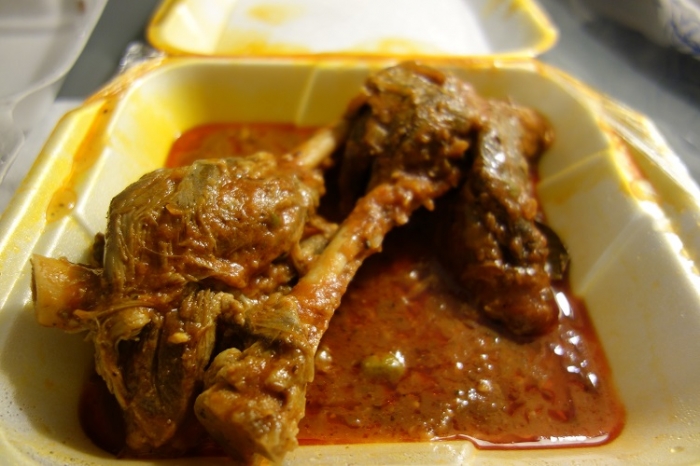 Pullman hotel. See the review under the Hotel section.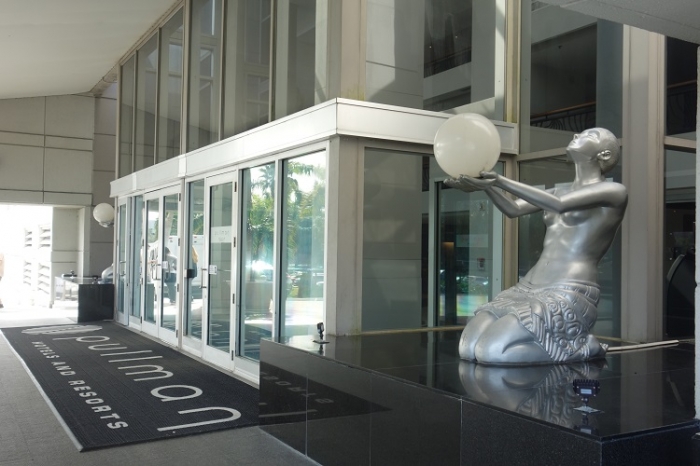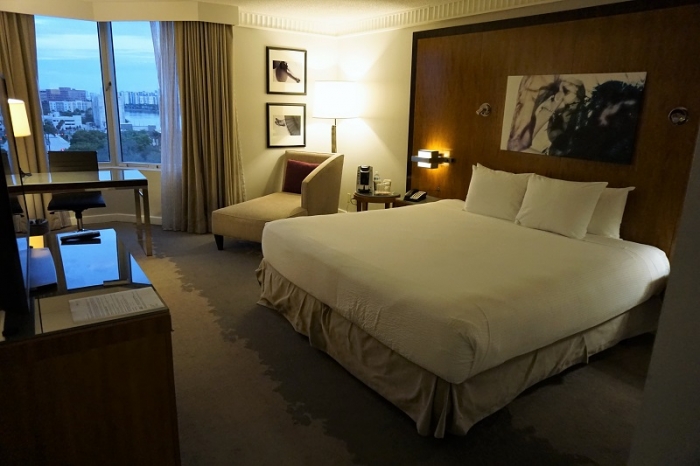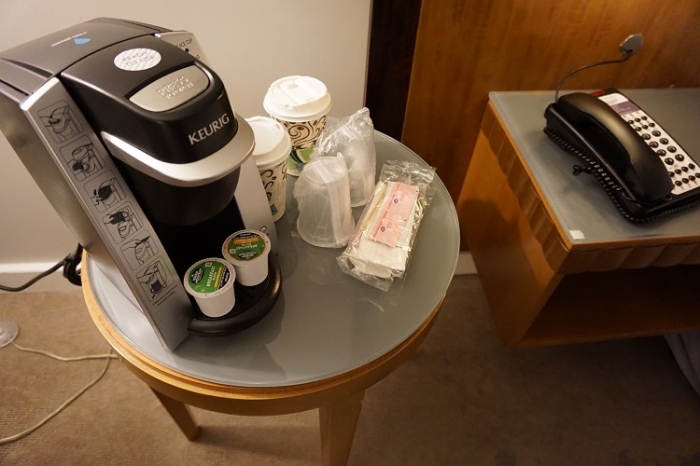 ========== Miami Intl (MIA) - ==========
Security/Immigration efficiency:
9/10
Services and activities:
9/10
General cleanliness:
9/10
========== American Airlines Admirals Club Gate D30 ==========
========== American Airlines - Airline ==========
Breakfast or light meal before arrival:
0/10
========== Los Angeles Intl Arpt (LAX) - ==========
Security/Immigration efficiency:
9/10
Services and activities:
9/10
General cleanliness:
9/10
Summary:
I had a good turnaround at MIA and my overall AA experience was pretty good.

The lounge does its job but I wish the guacamole station would have been available earlier. I guess it's designated for the dinner crowd. I appreciated the sneak peek into the Flagship lounge.

Aboard the flight was uneventful and quite enjoyable. My lunch was very good and I was surprised that AA served this cold ensemble. The FA even commented that she rarely sees this type of dish being boarded. The crew was delightful and very friendly.