Prologue:
After spending some time in Miami it was time to return. This return portion of my trip would be in Business and to my surprise I discovered that there is a TK lounge in MIA.

Florida has been a very popular destination for many without any travel restrictions during the pandemic so a lot of people were coming and going through the "Sunshine" state. Not surprisingly all flights between MIA-EWR including this one were full to capacity.

Check in at the UA counter located by F gates. During the late 90's and early 2000's MIA was a hub and had flights to Latin America. UA used the F gates that were inherited from Pan Am.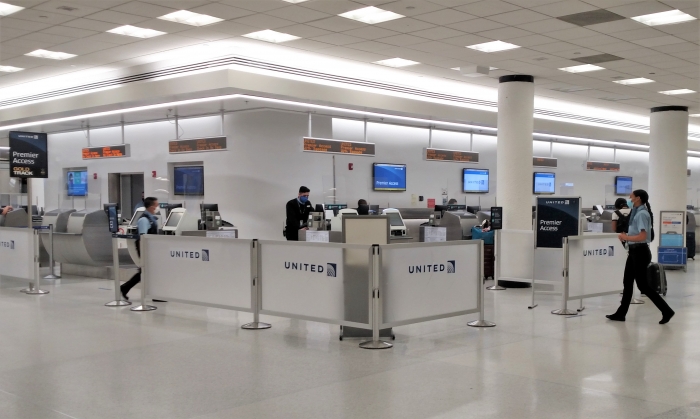 Currently UA uses the H gates which are connected to the J terminal. It is about a 5 min. walk from F to H gates.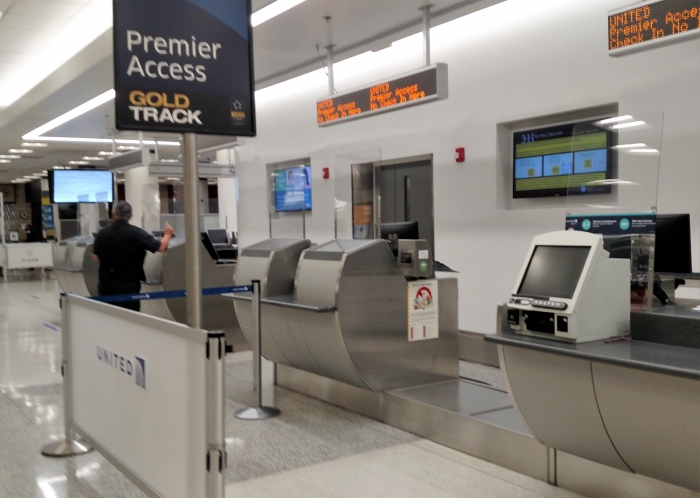 There is a hallway that connects the H to the J gates. DL Skyclub and TK lounge are located in this hallway.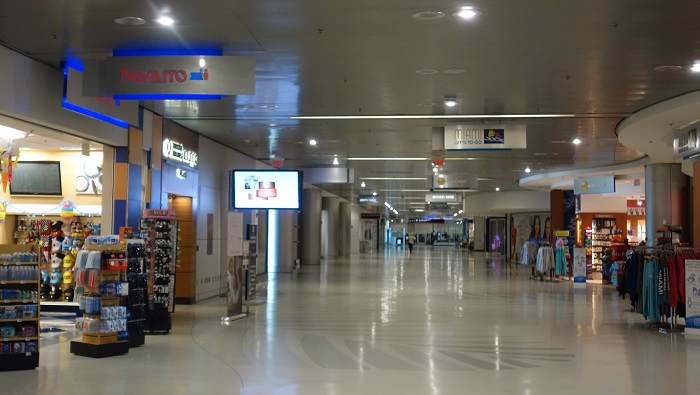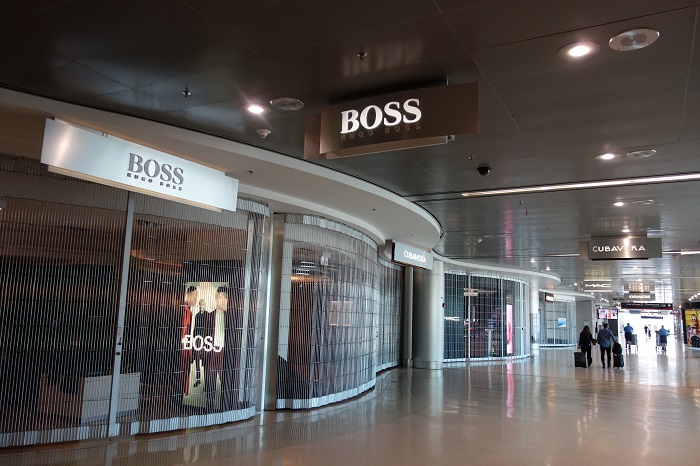 I visited the J gates in hope of checking the AV lounge.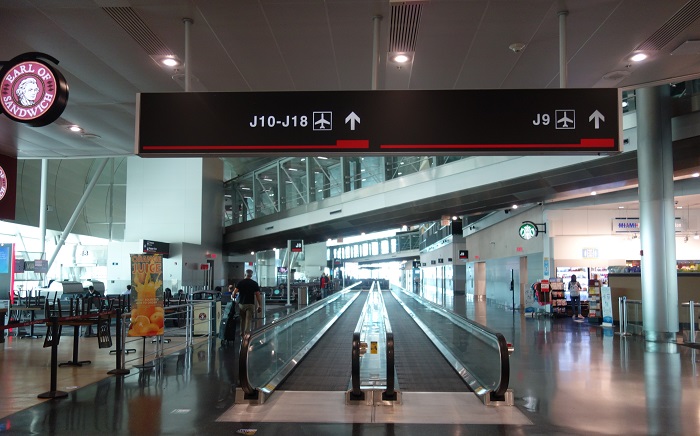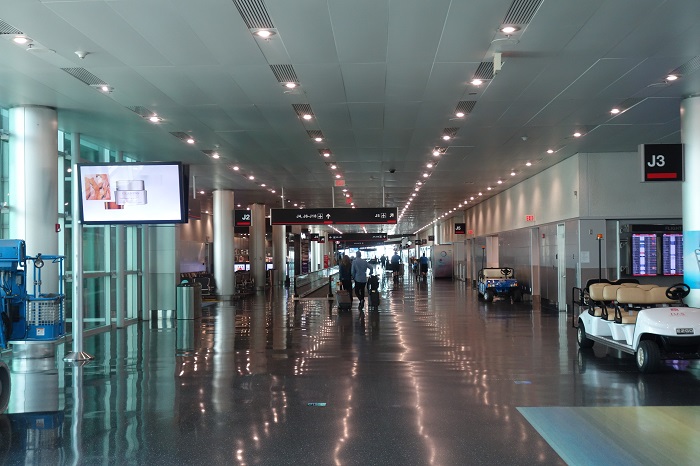 The AV lounge is by gate J3 but unfortunately it was closed. There was no sign advising that. To be honest I don't know if this lounge is opened. I couldn't find any information online and the google reviews that I have read date back to months ago.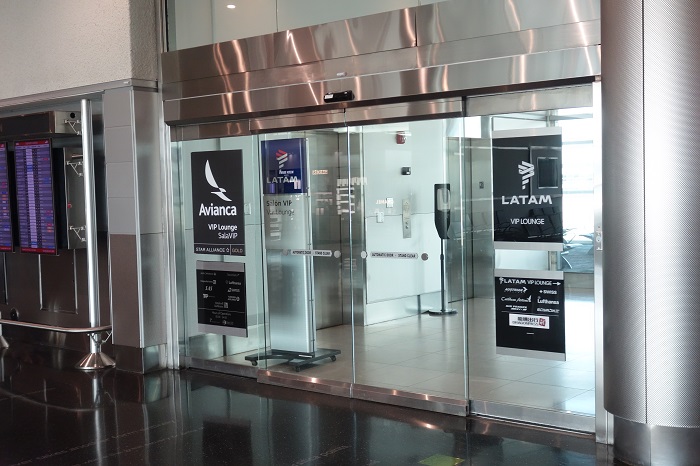 TK lounge entrance.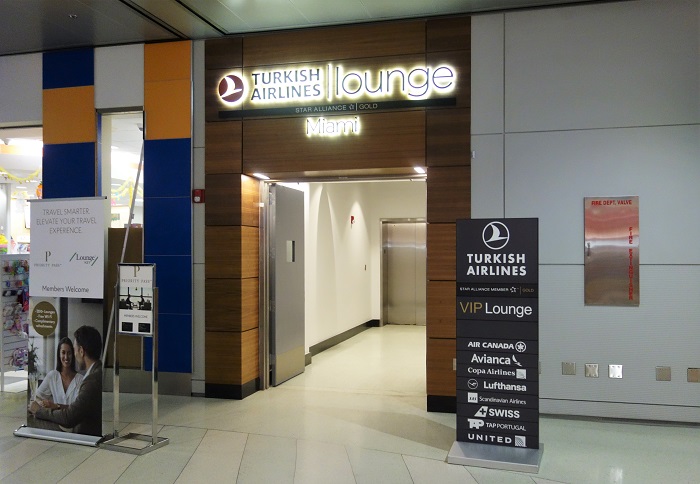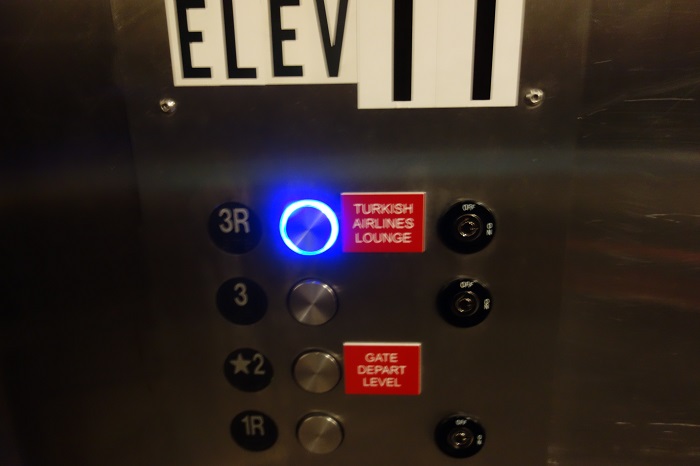 TK reception.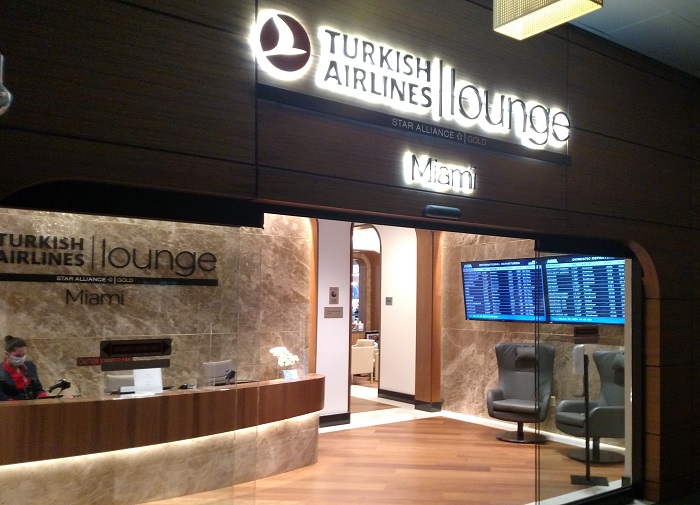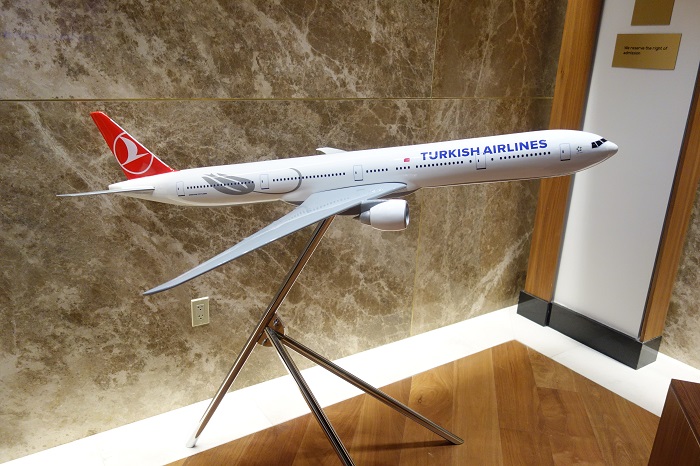 Locker room.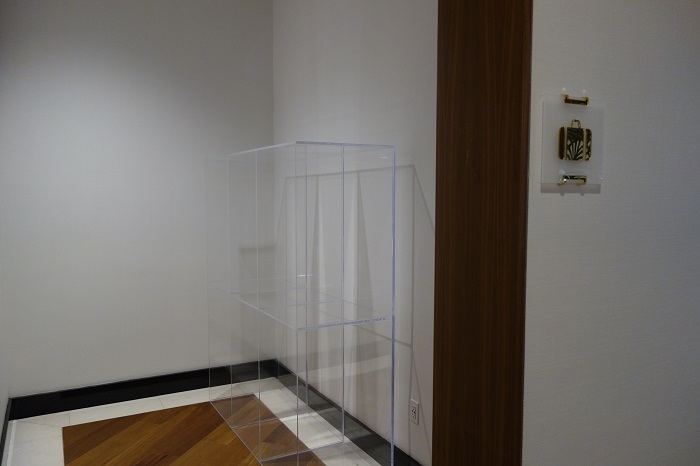 Rest area.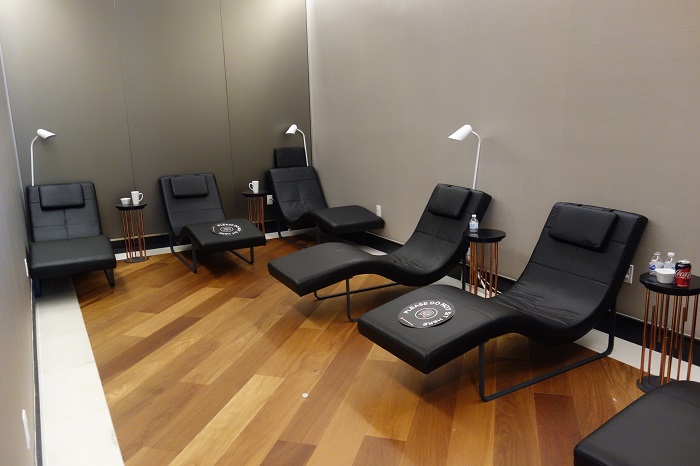 There is a small room area where the kid's room TV and business center were located.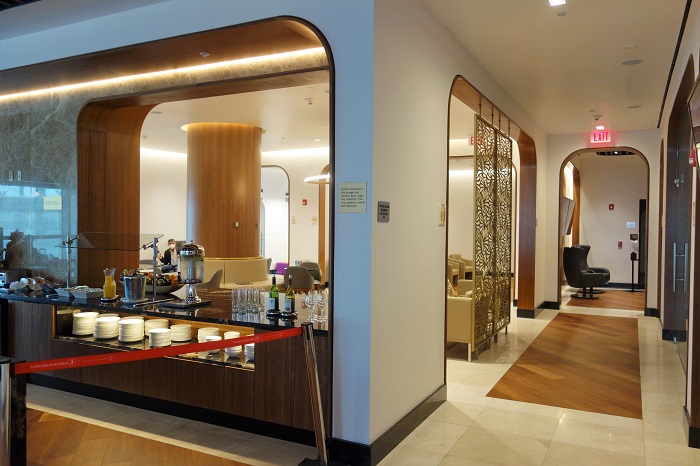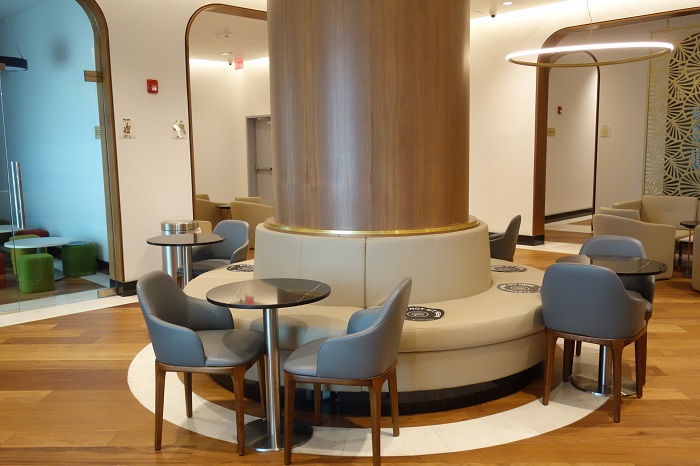 Children room.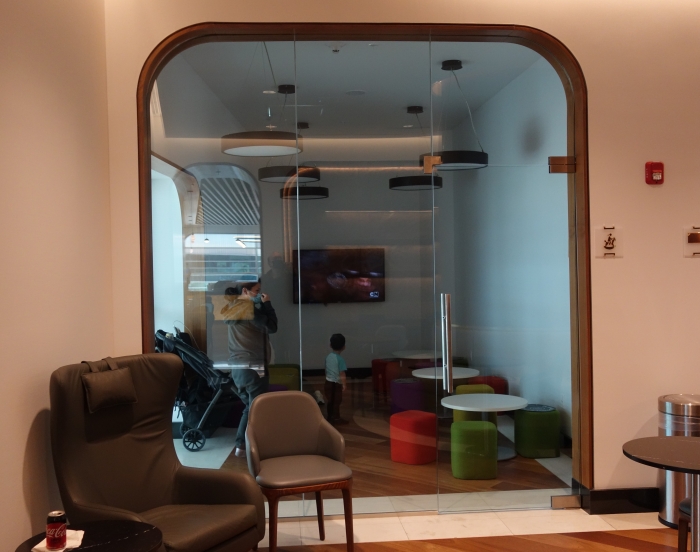 TV room.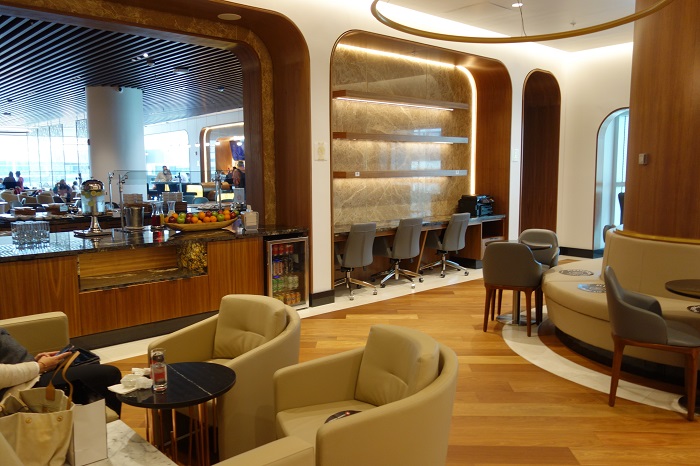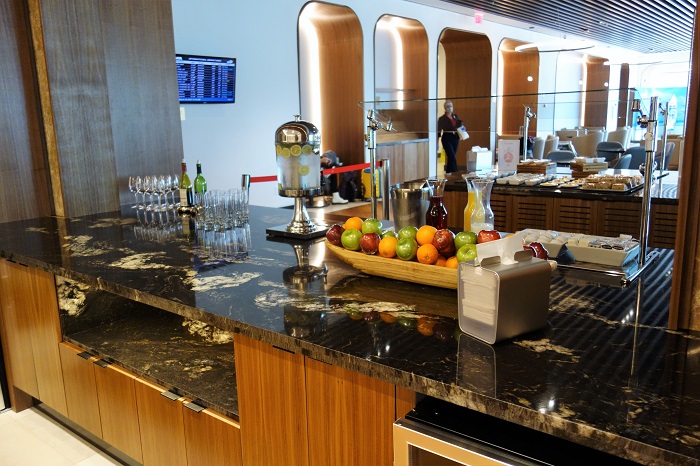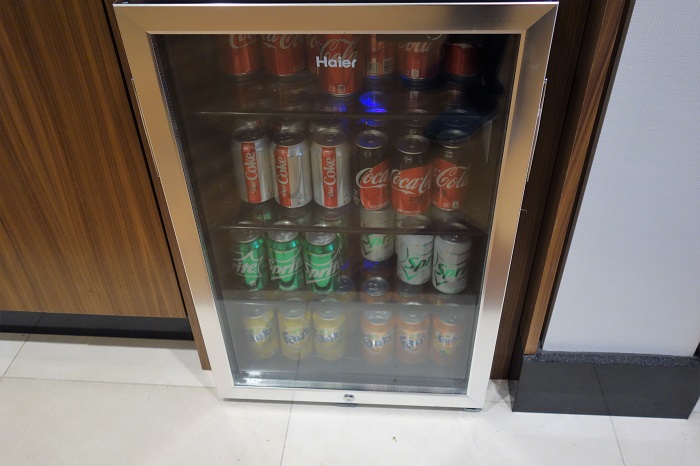 Going to the main sitting and dining area.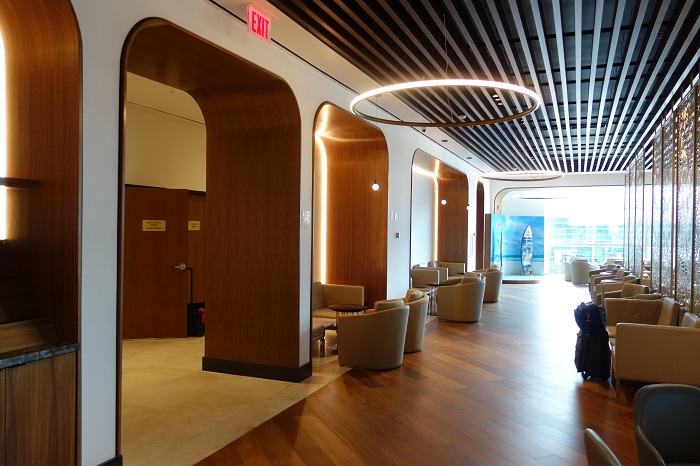 Dining area with buffet in the background.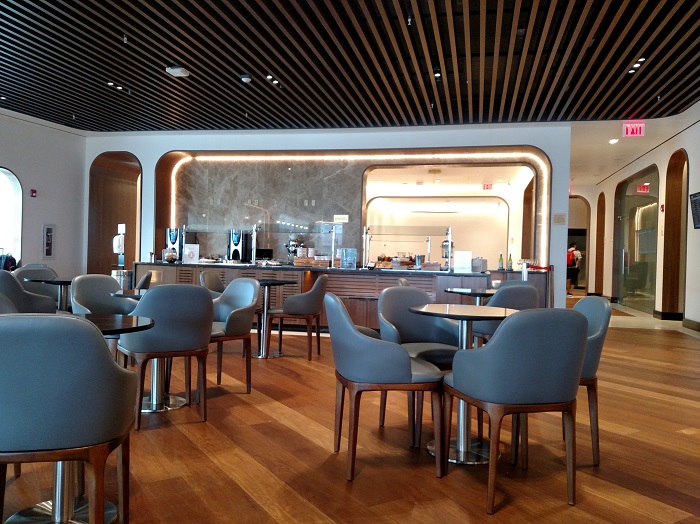 Sign with breakfast options. I waited until 11:45A and breakfast was still served.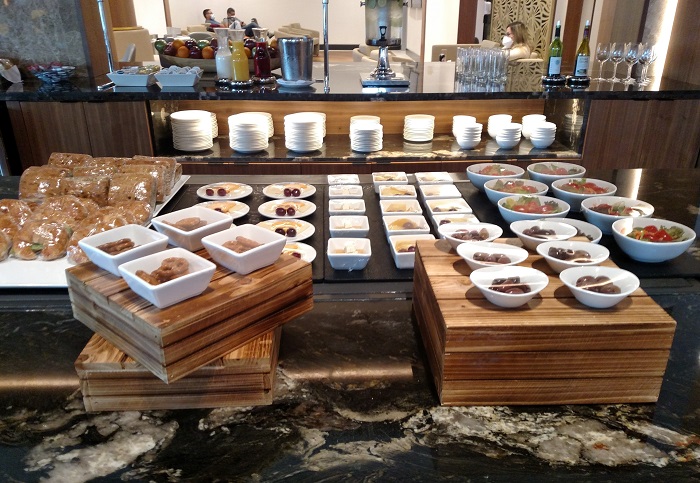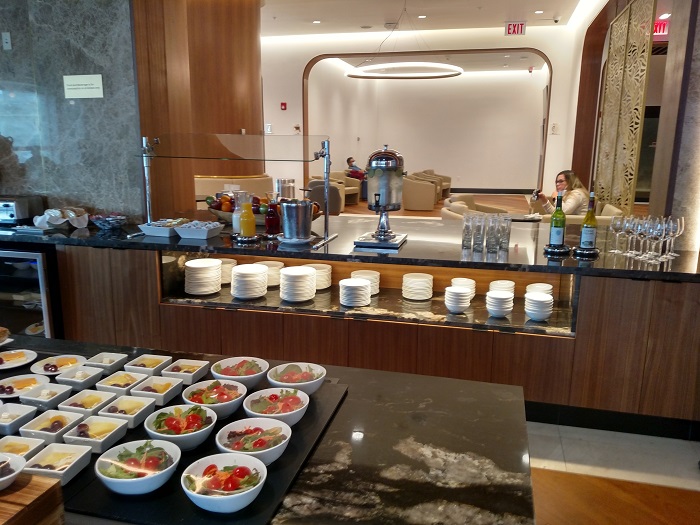 Bar.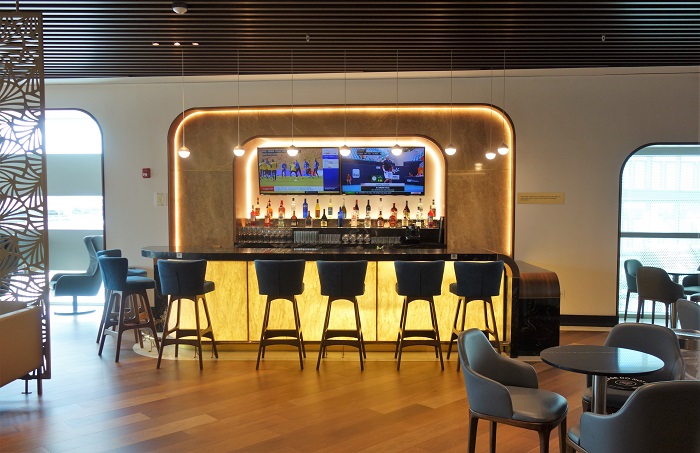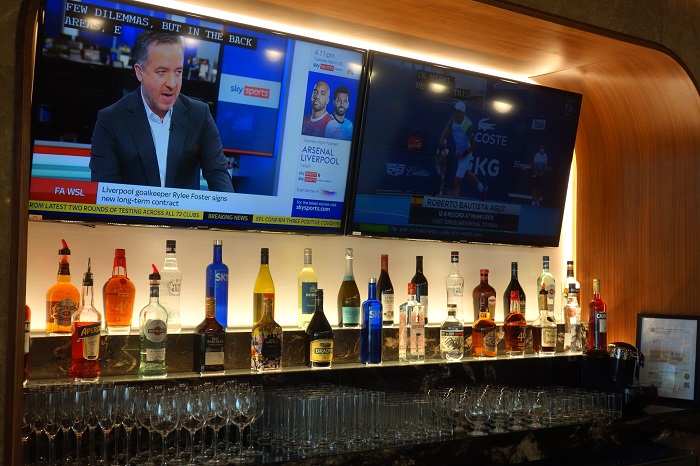 Main sitting area.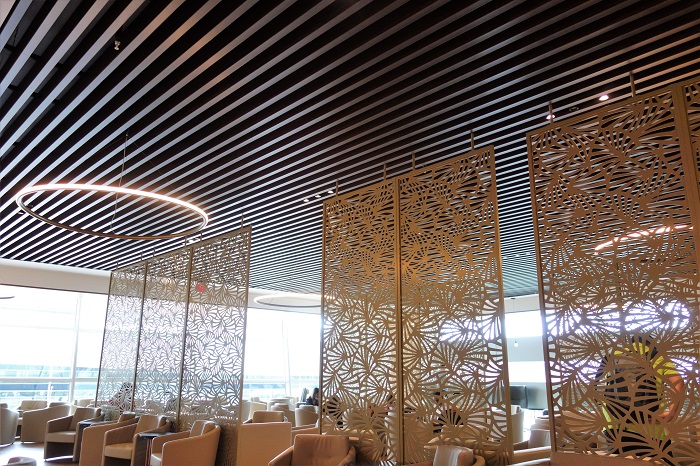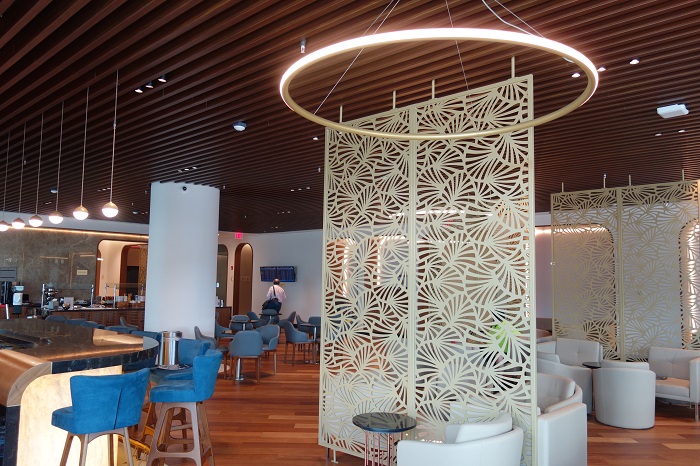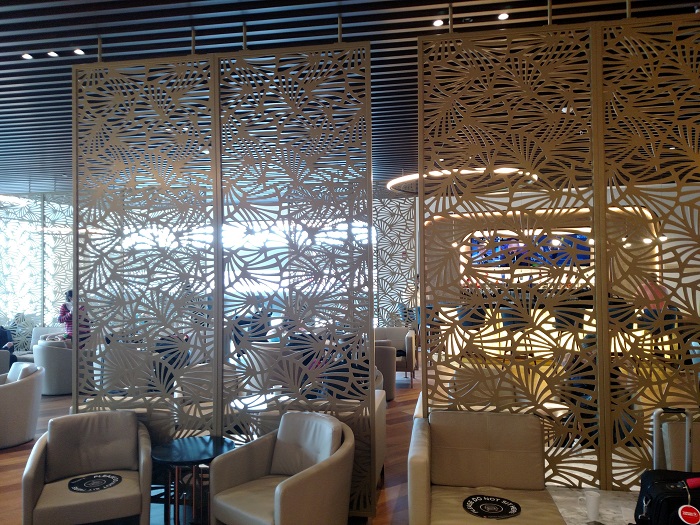 Towards the back of the room with view of the runway.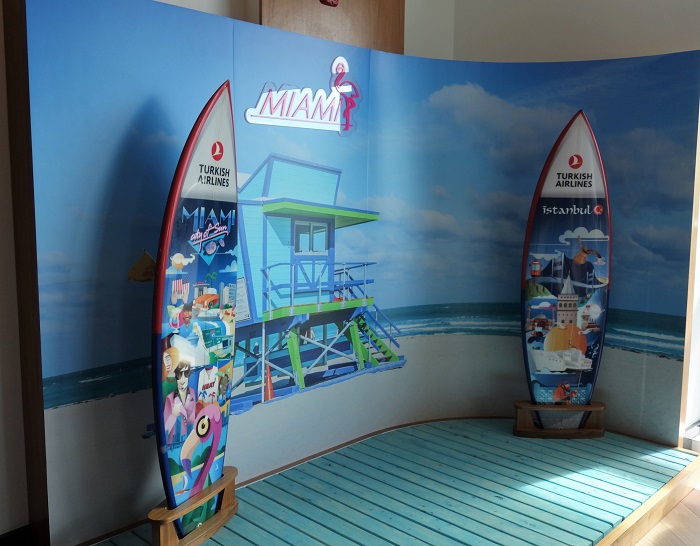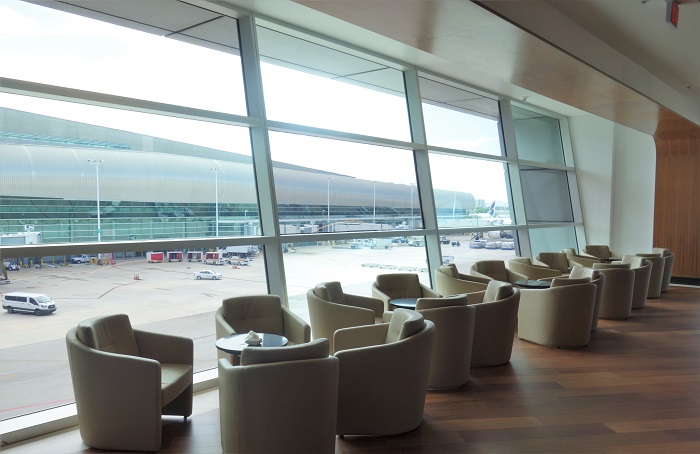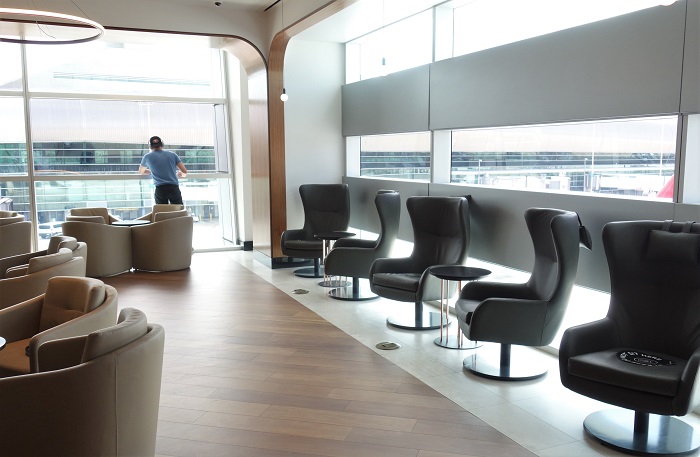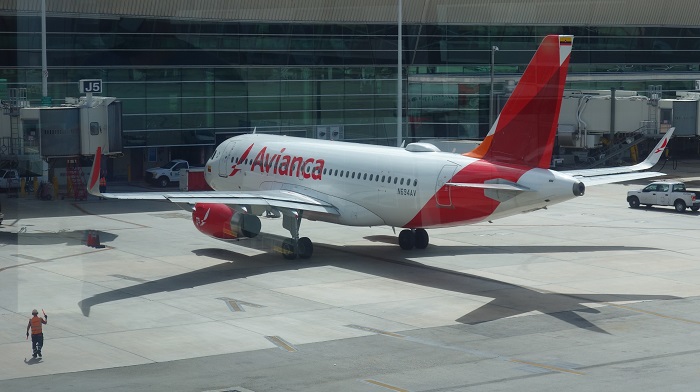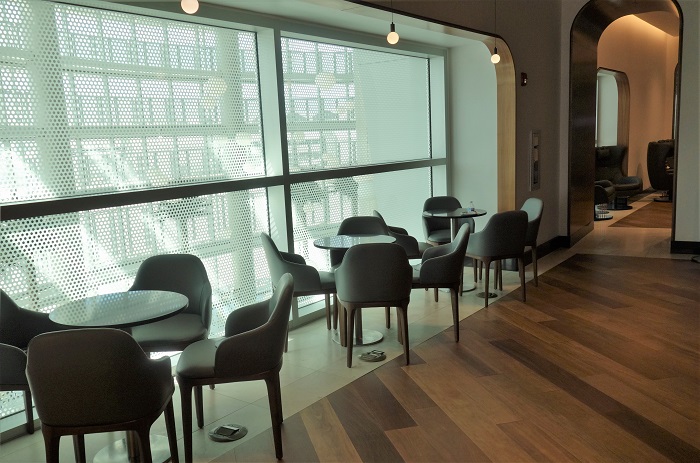 My sample breakfast. You tell the agent at the buffet what you want and she hands them to you. I ordered the scrambled eggs and they were lukewarm and tiny.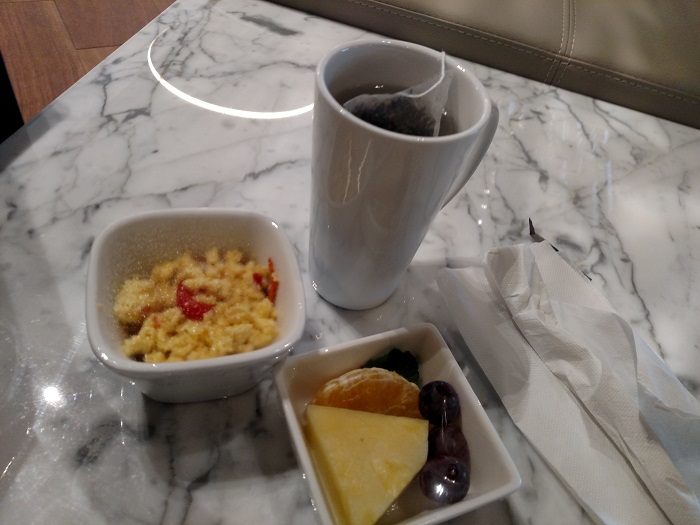 WC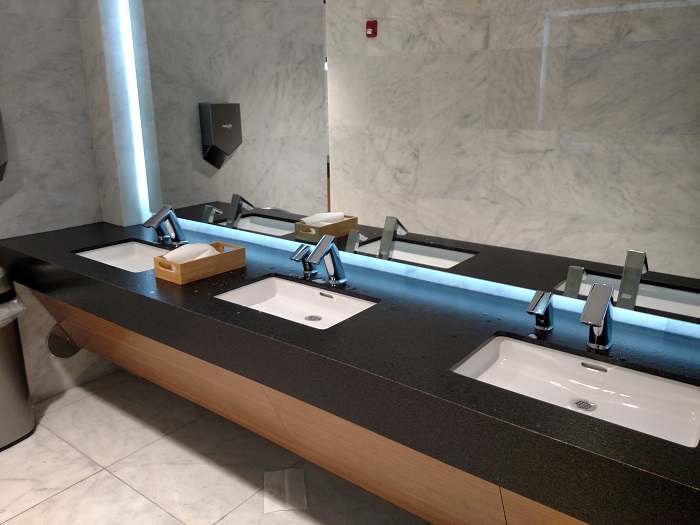 Gate area.
Boarding and handing of alcohol wipes at the entrance by the crew.
My seat 5F.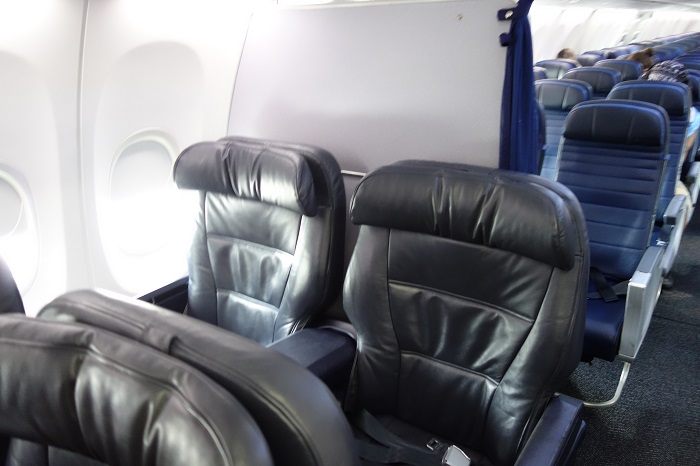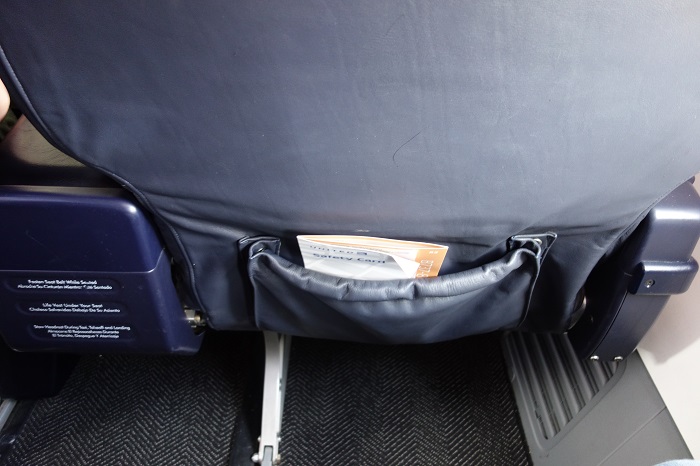 AV with old livery and a salute to Casper. ;)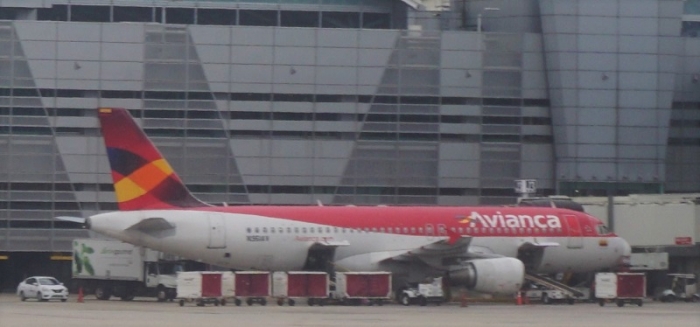 Taxiing out.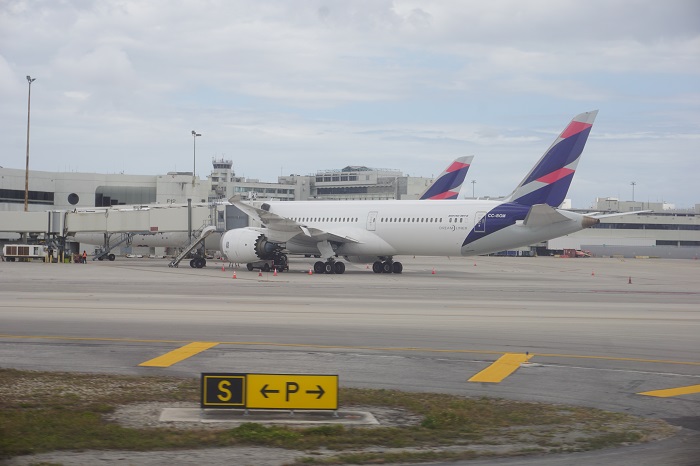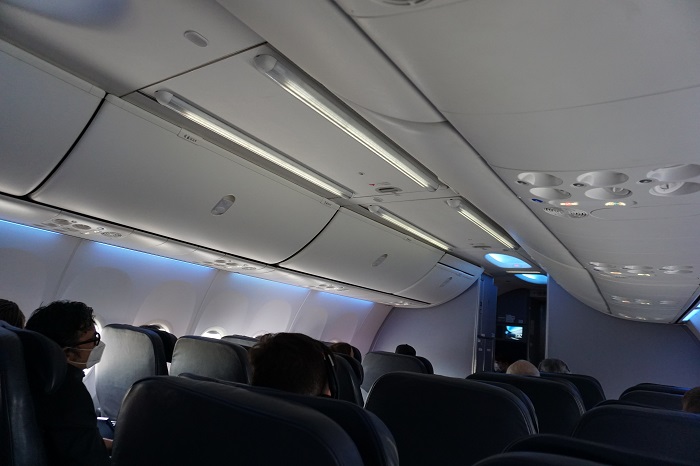 Take off.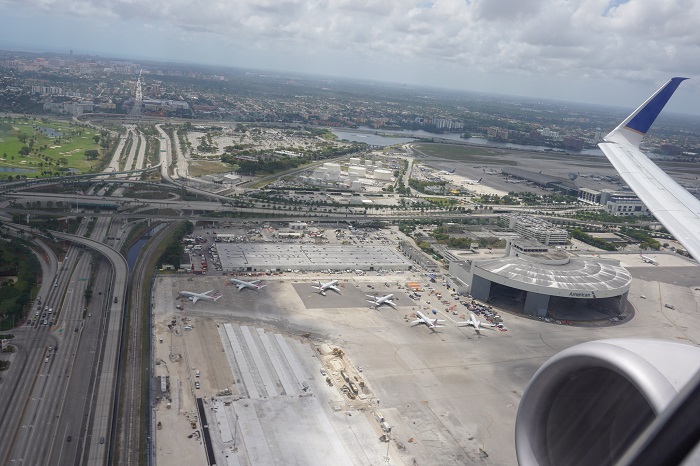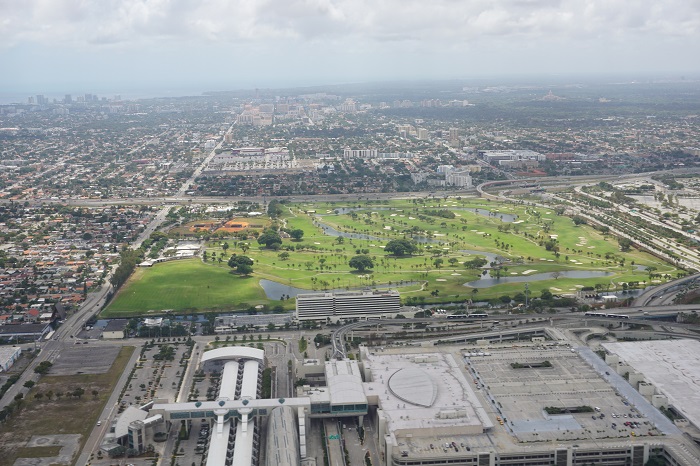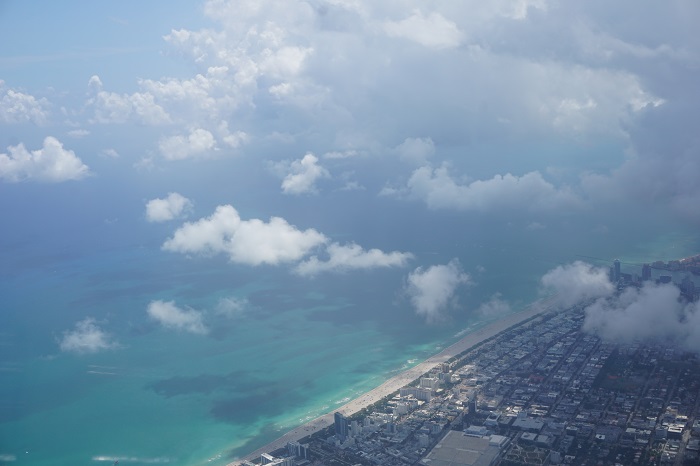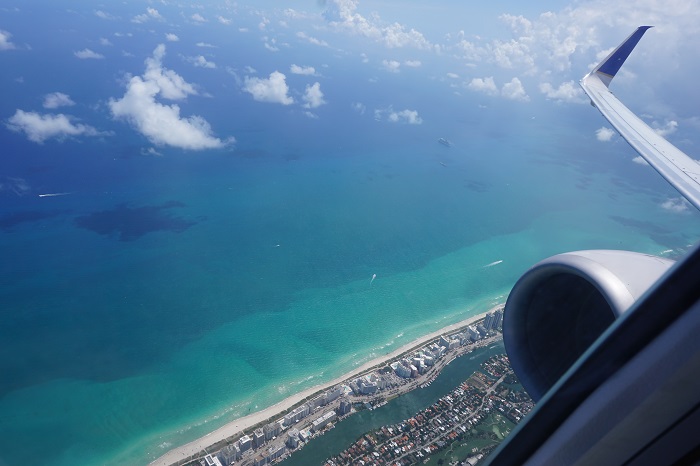 Service started with offering of a Tapas box. I've heard that hot sandwiches were also offered from other Florida cities but MIA is an exception.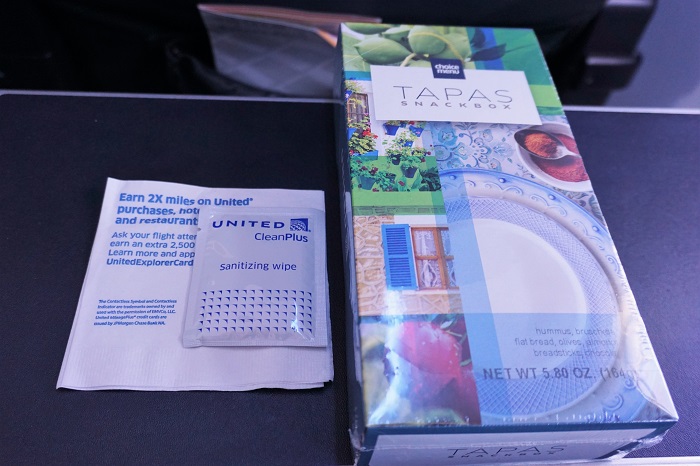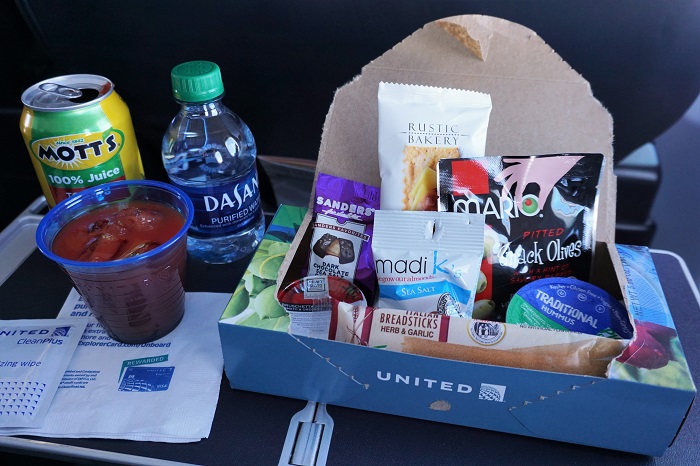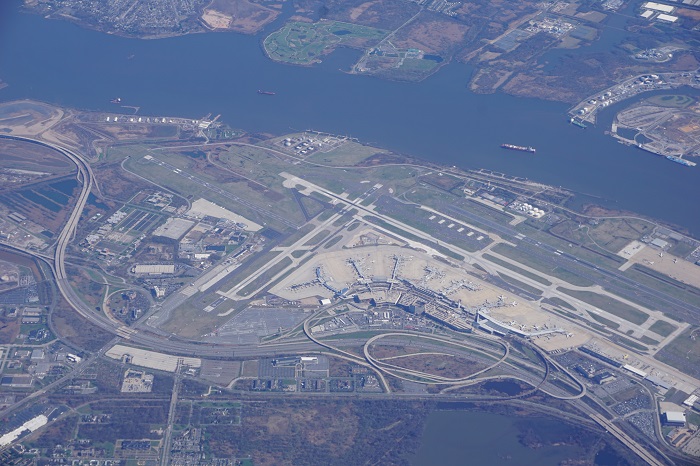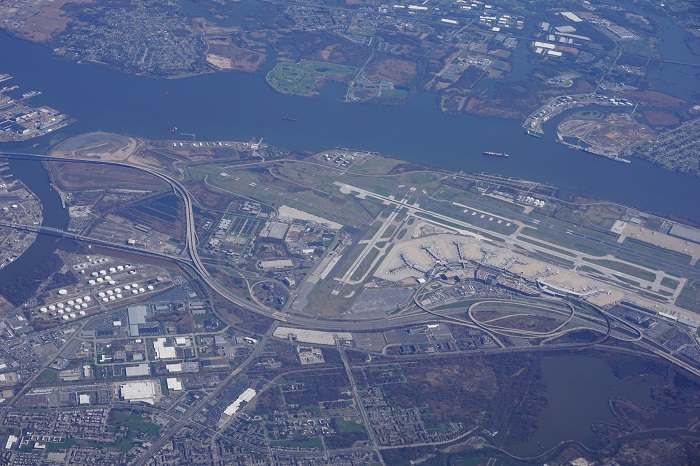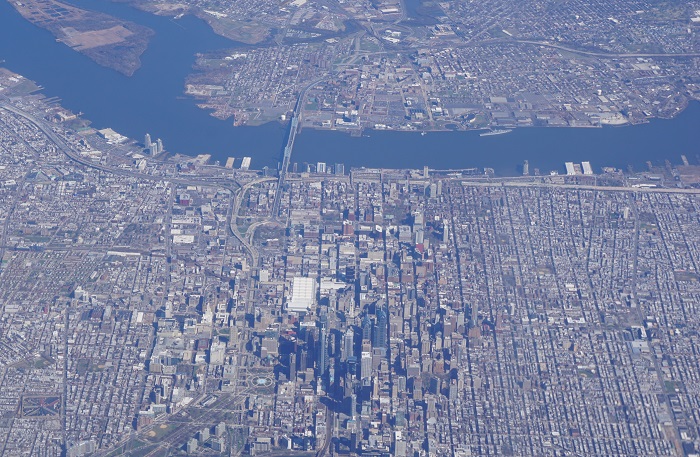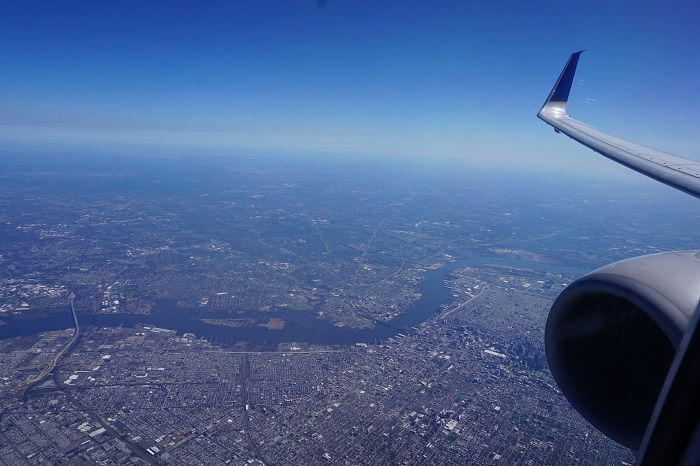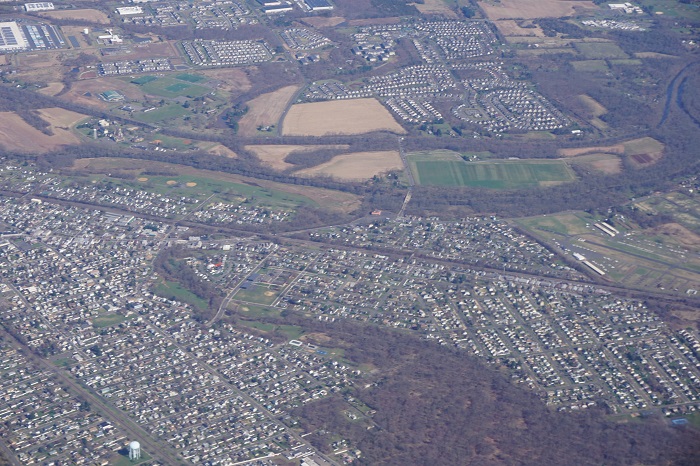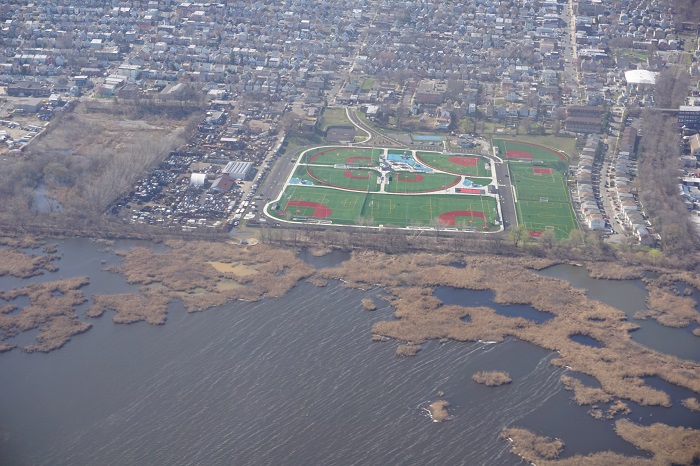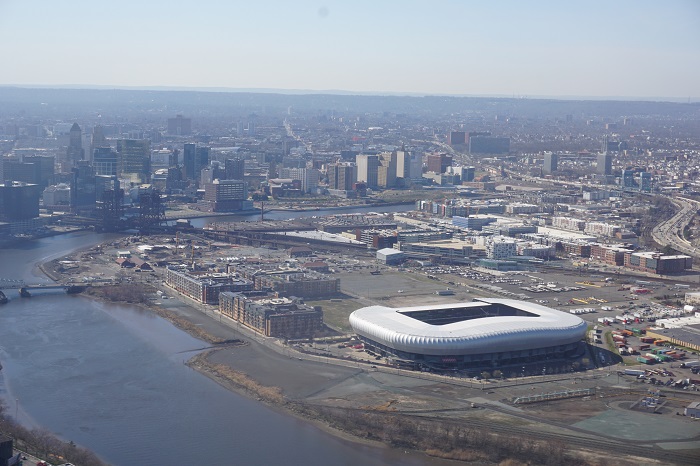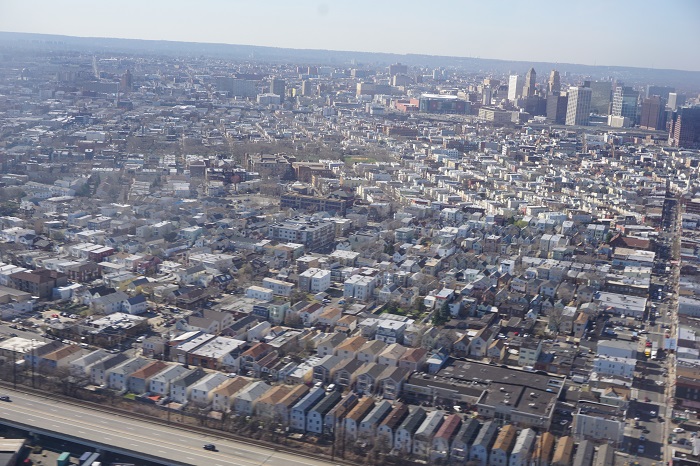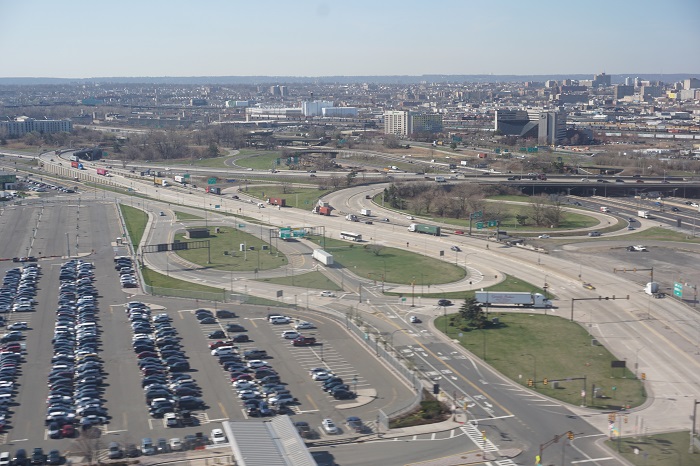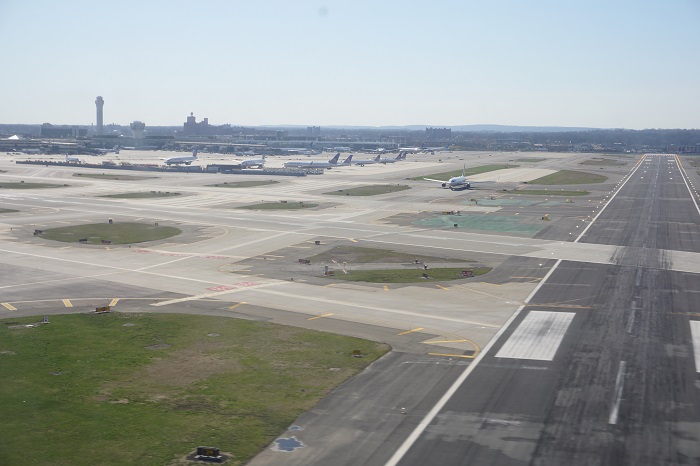 ========== Miami Intl (MIA) - ==========
Security/Immigration efficiency:
/10
Services and activities:
/10
========== Turkish Airlines Lounge ==========
========== United Airlines - Airline ==========
Breakfast or light meal before arrival:
0/10
========== Newark Liberty Intl Arpt (EWR) - ==========
Security/Immigration efficiency:
/10
Services and activities:
/10
Summary:
The TK lounge was a great discovery and it was a welcoming and comfortable way to spend some time before the flight.

Usually the food at TK lounges are really good but there were a few disappointments at this particular lounge. Don't get me wrong. I think the catering is above what competitors offer at MIA and there is fresh food available. However the tiny portions, lukewarm eggs that I received and failure to adhere to the hours for breakfast and lunch brought the points down a little.

The flight was smooth and I was treated to beautiful sights along my trip. I was disappointed that UA only served a snack box that used to be sold as B.O.B. for the front cabin on this segment.