Prologue:
Welcome to this last segment of my trip to France. I've been wanting to try UA Premium Econ. product since early 2020 when I booked a SFO-LHR trip but unfortunately covid canceled those plans

Finally I will be able to experience this elusive cabin although not in its typical way since the service has been modified to meet covid regulations. That means no hot towels, printed menus or any other service features that distinguished it It's hard to assess this segment because I don't have a point of reference to compare it to before.

Anyways I will enjoy my trip for what it's worth and take advantage of flying this cabin.

My layover in FRA is barely 2 hrs so I did not purchase a pass to the LH FCL. As a *A Gold I had access to the Senator lounges and that was good enough for this trip.

My arrival from TLS was parked in a remote area so we had to take the bus to the terminal. We were deposited in the Schengen area which was the "A" gates.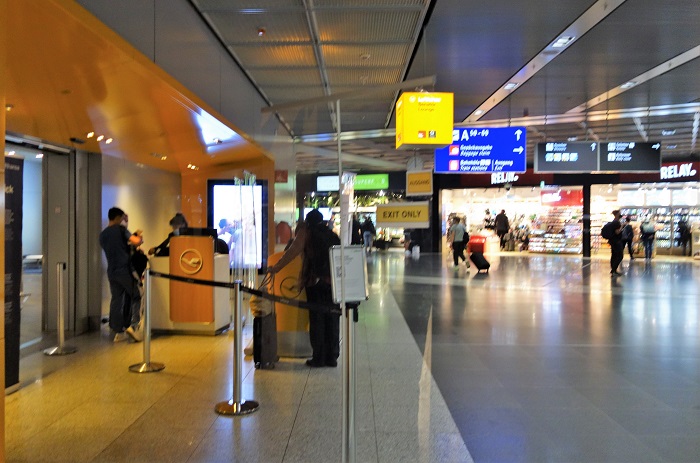 Access to the lounge was quick and it was crowded inside. There were 2 agents outside the lounge verifying access and making sure that guests were vaccinated before entering.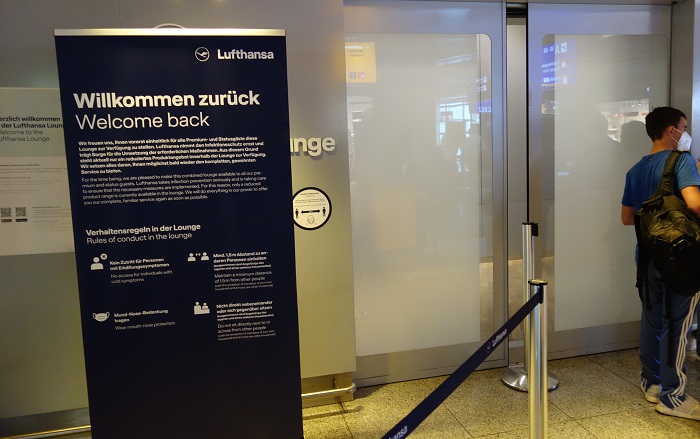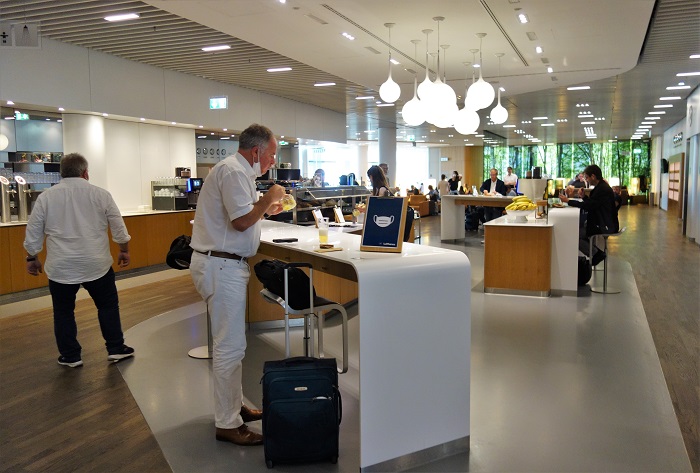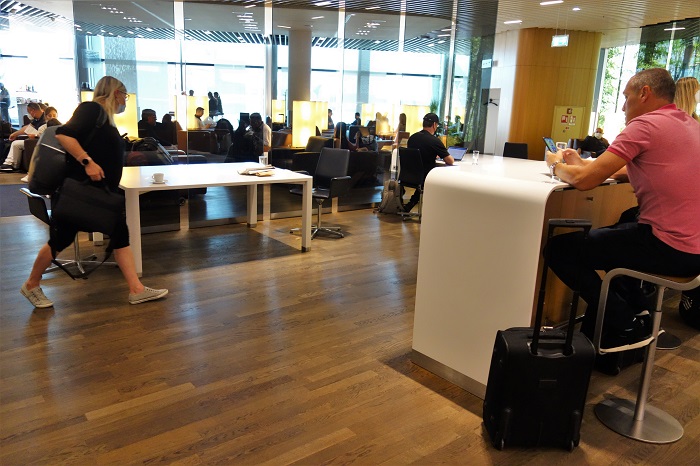 A few self serve items were available. Not as extensive as pre-covid offerings but it's a step in the right direction.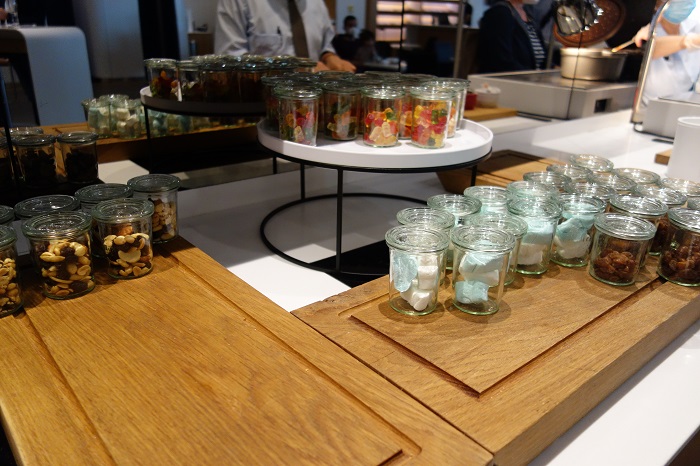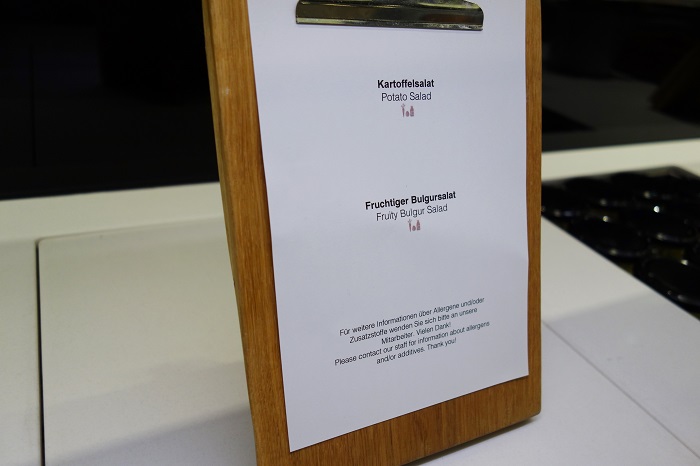 Hot food was available and there was a choice of 2 items. You order these from the staff behind the counter. I had some sort of meatball in a tomato sauce and my bowl had only 1 meatball and served with a spoon. ??? Are we children here getting school lunches?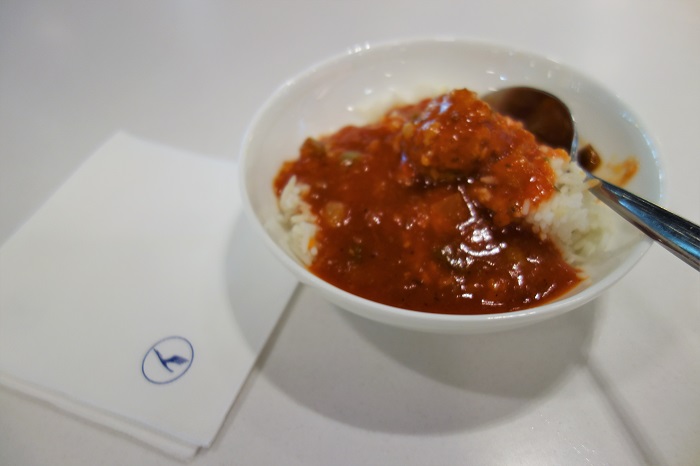 My flight was departing from the "Z" gates so I headed to the lounge there. I had to go through Passport Control which took a few minutes. There was a big line outside the lounge with only 1 agent checking docs.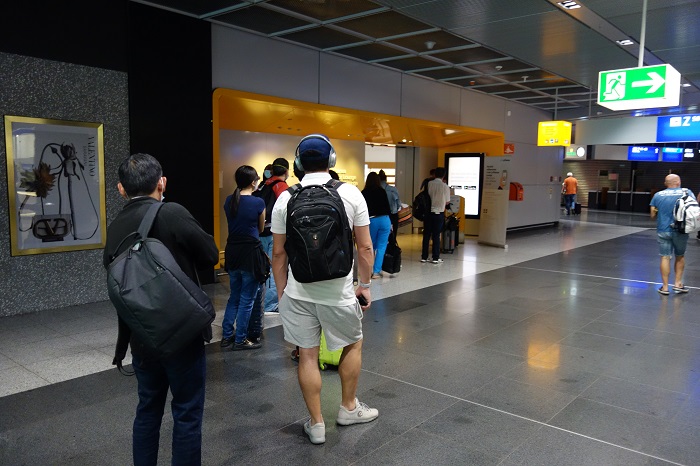 There was a tracking form that agents advised pax to fill out but this was never collected. A waste of time.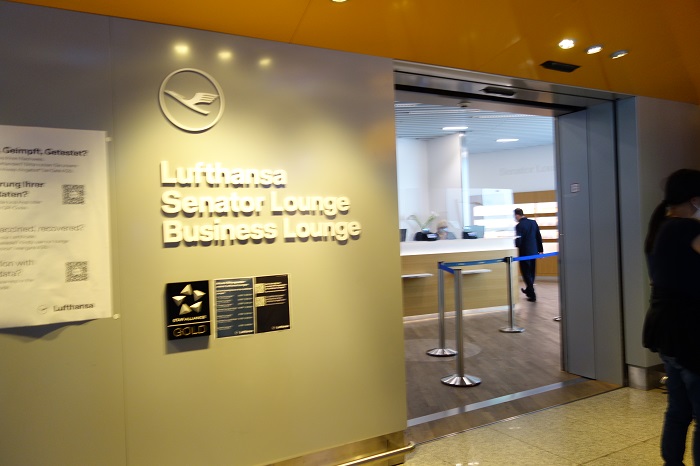 The lounge was busy.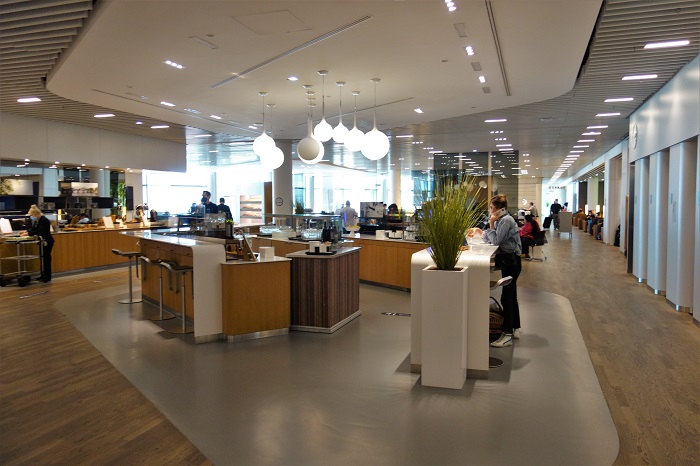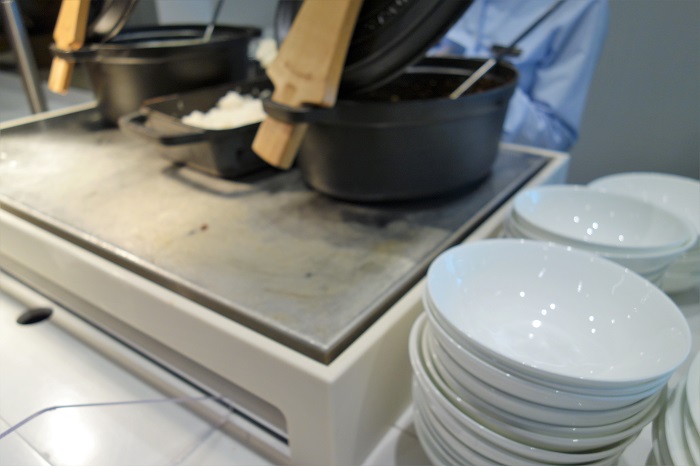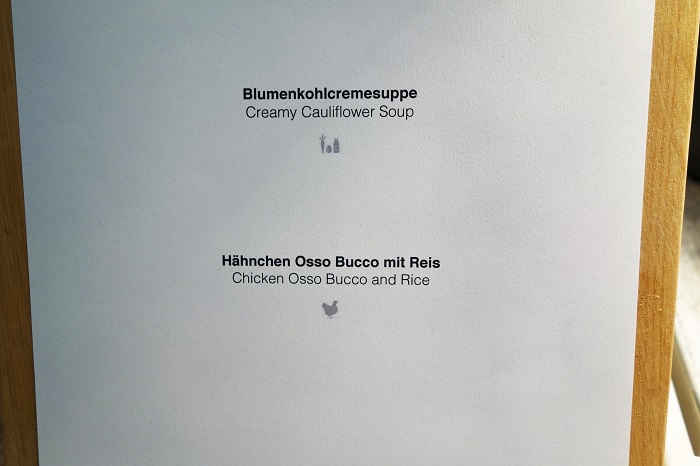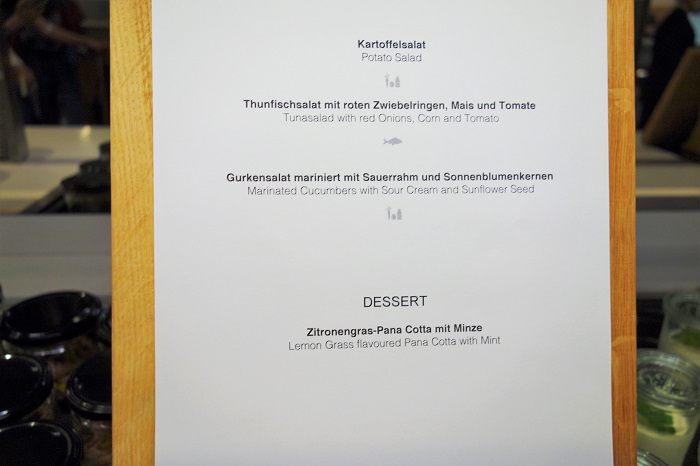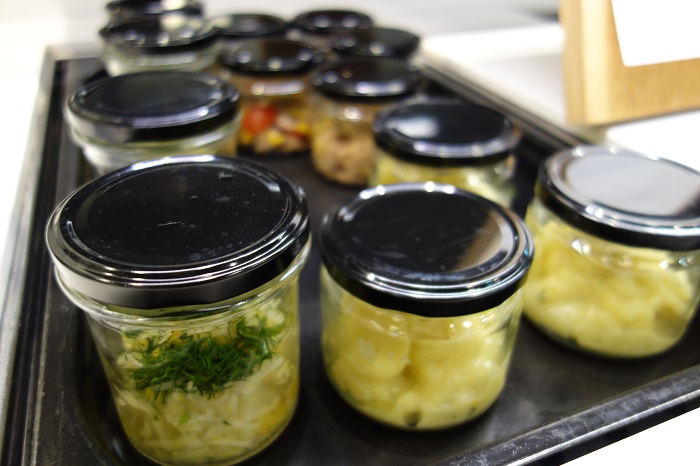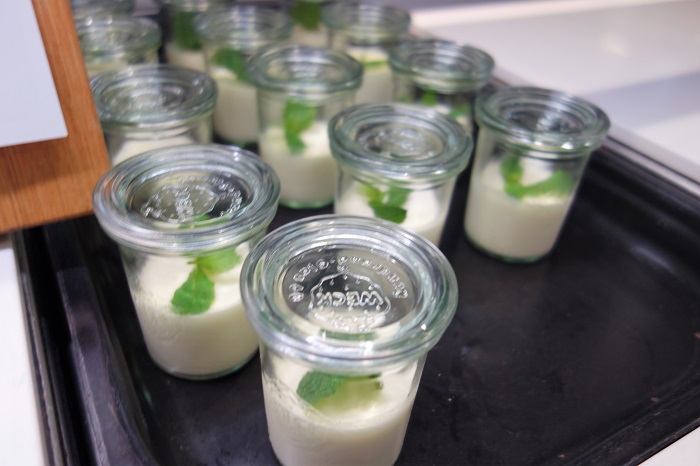 I ordered the chicken osso bucco and had it with some type of slaw salad followed by a lemongrass panna cotta dessert.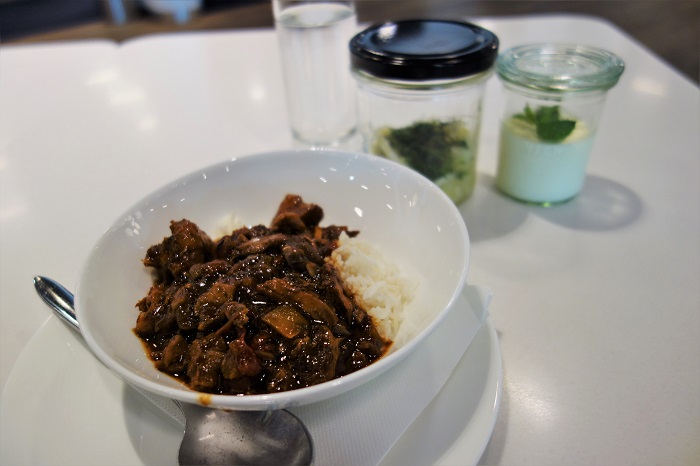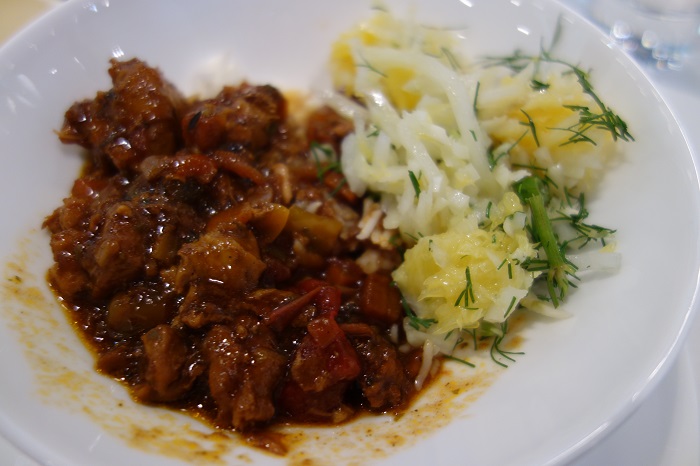 Before processing to the Z gates there was a big line where UA agents checked your docs and test results. All pax departing from those gates were required to get a sticker on the boarding pass from the agents before going to the gate.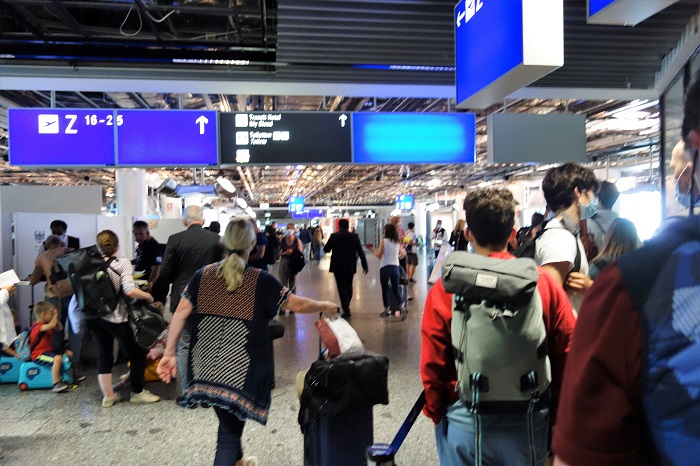 After my docs were checked I arrived at the gate. There was a huge line already and boarding has started. I checked with an agent and show him my pass. He directed me to Group 1 to the front.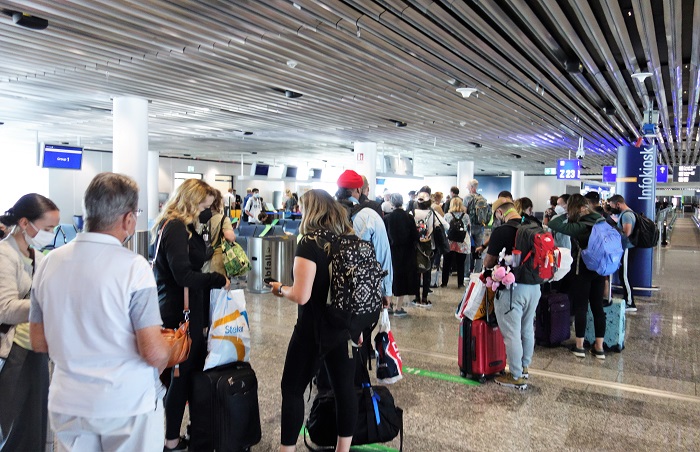 Lining up at Group 1 - much better.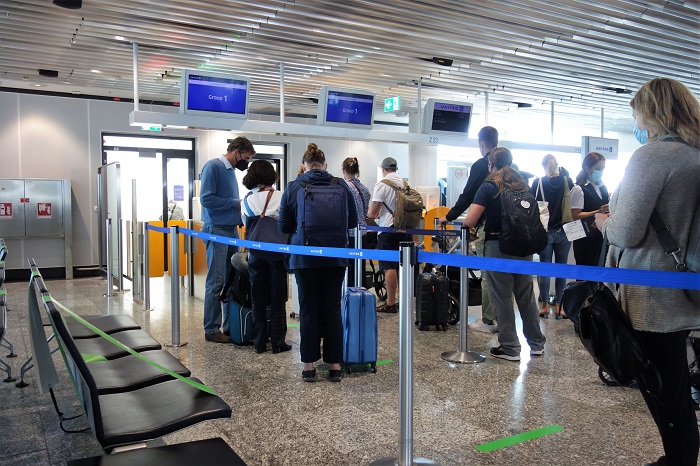 Plane at the gate.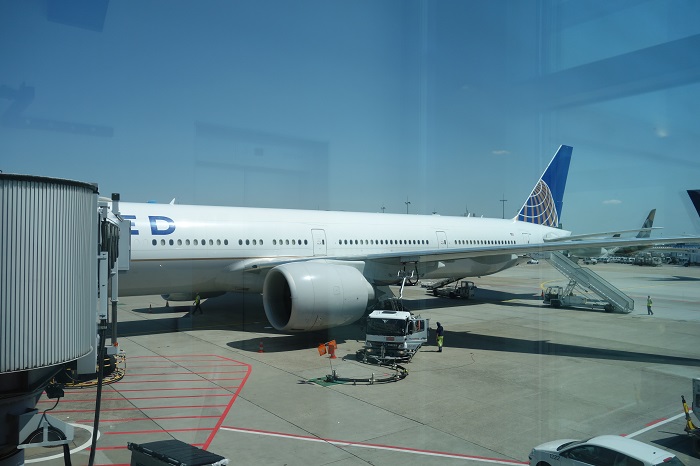 Upon boarding a FA greeted pax and distributed a sanitary wipe.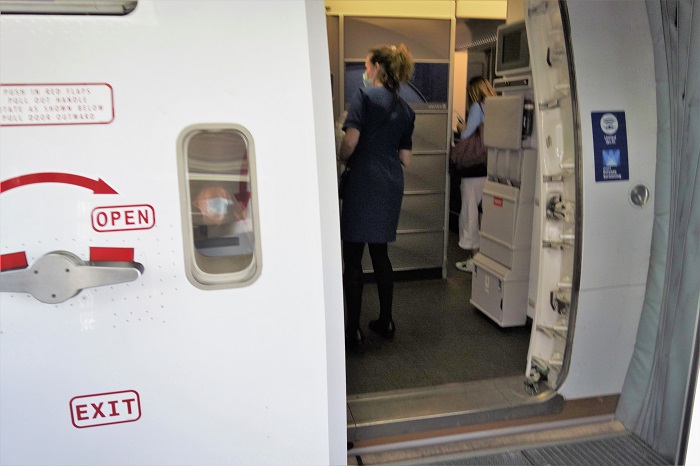 UA PEY cabin.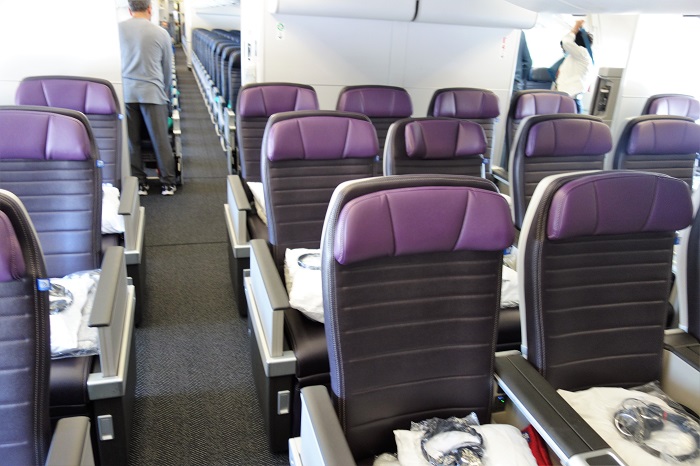 My window seat 20L.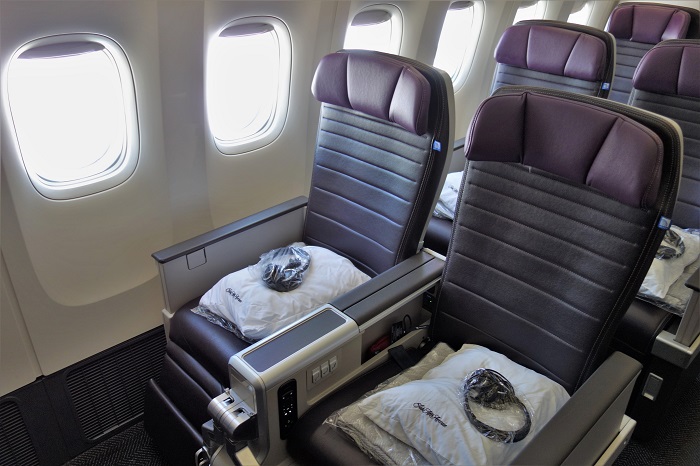 Blanket pillow noise cancelling headphone and amenity kit were already on the seat.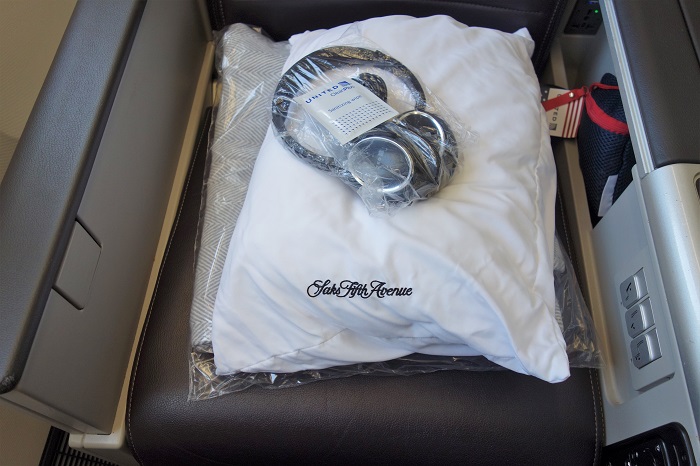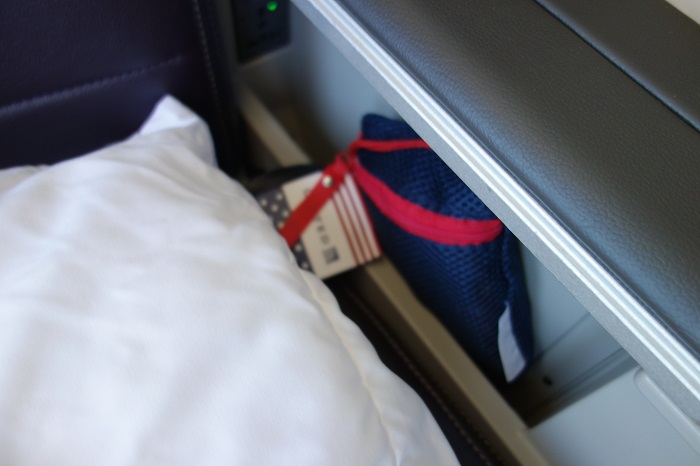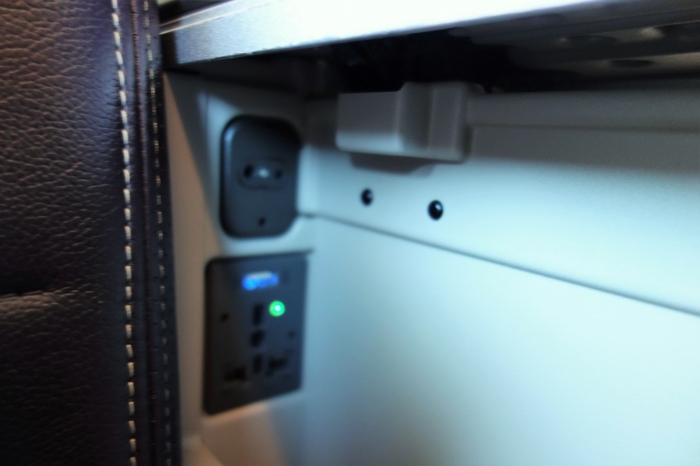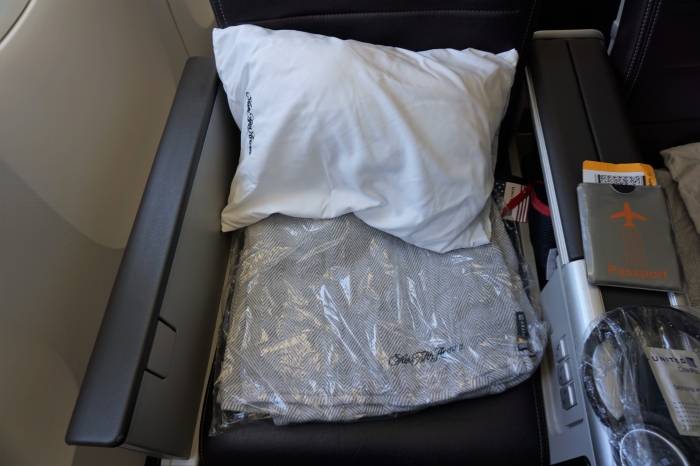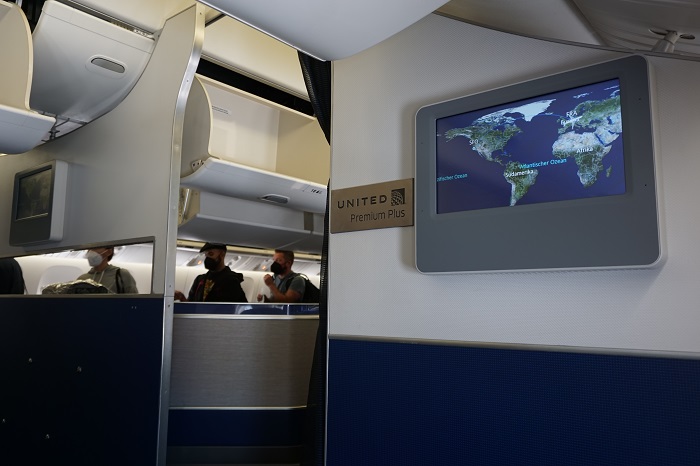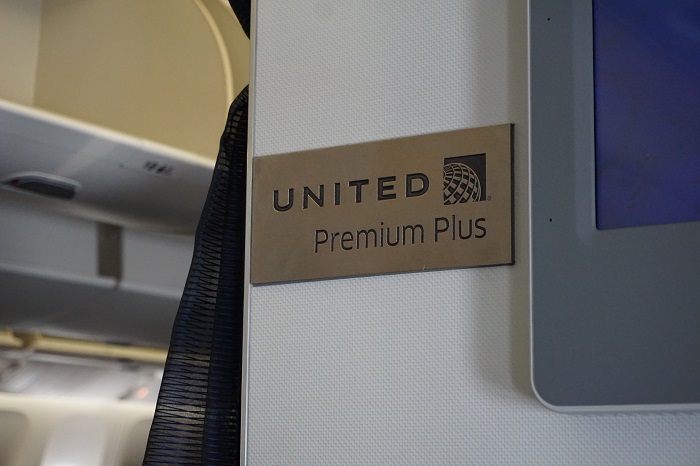 Decent legroom. Not too much storage space in front.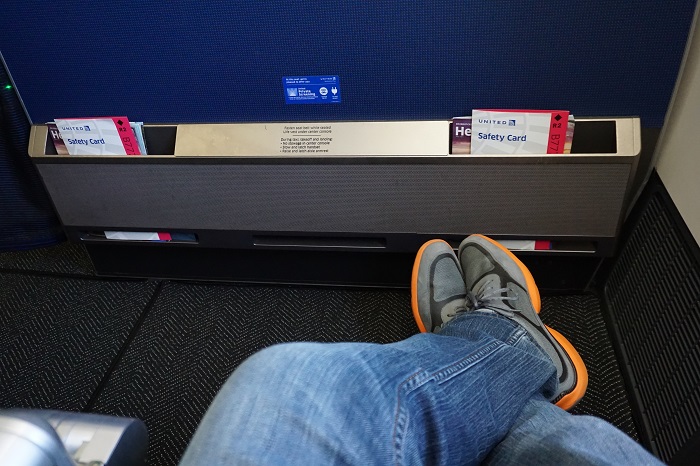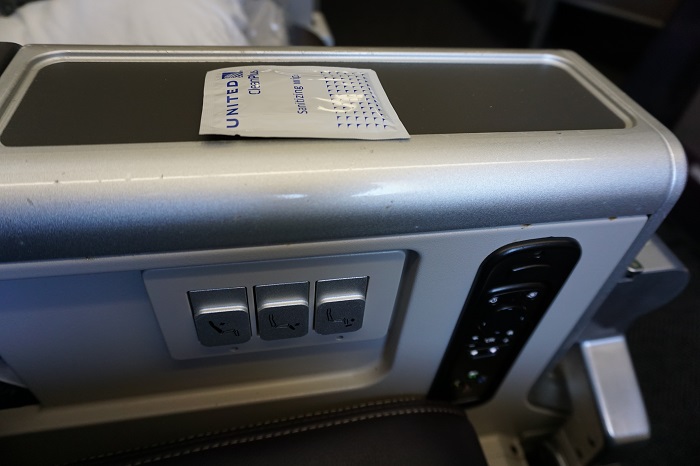 My view.
No pre-dept. drinks offered.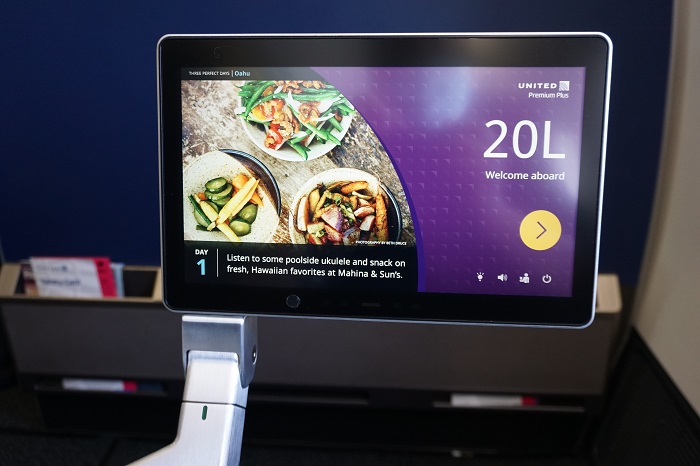 We were holding for an extra 30 min. and finally we taxied out to the runway.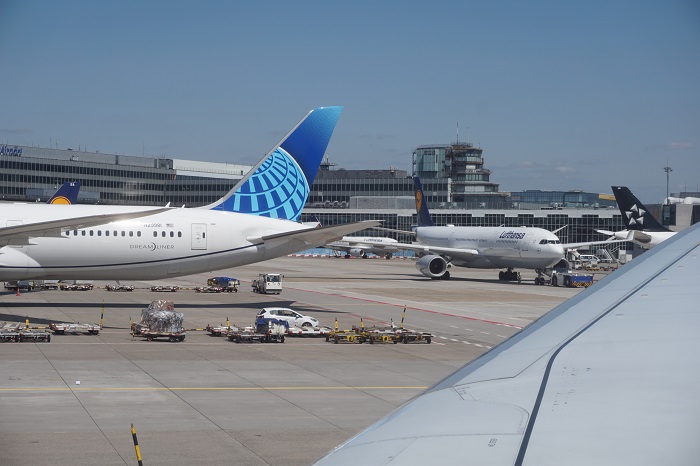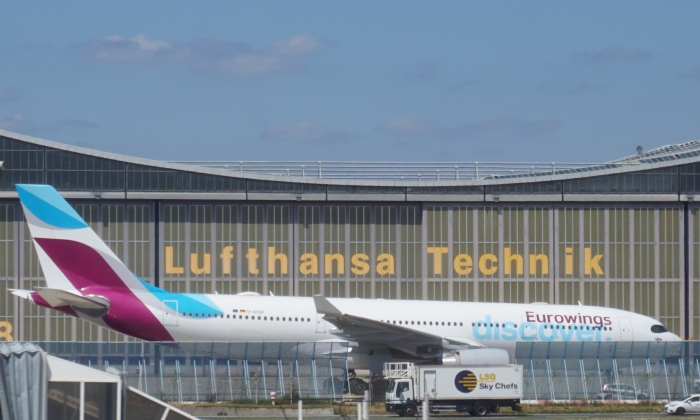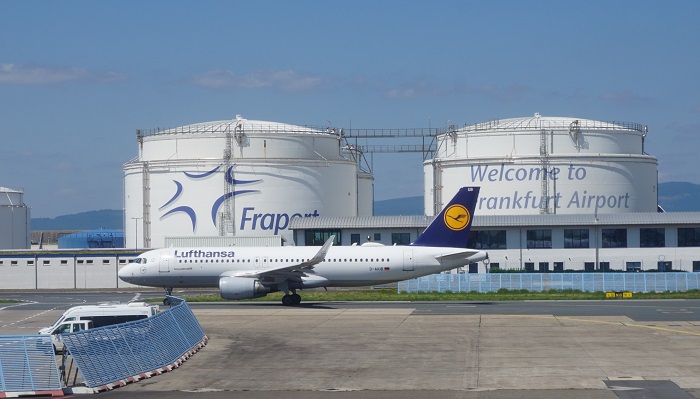 QR arriving.
Take off.
Right after take off a FA distributed bottles of water.
After a while lunch was served. Choices were chicken or pasta. No menus and everything was served together in one tray. FA's must love this protocol for service.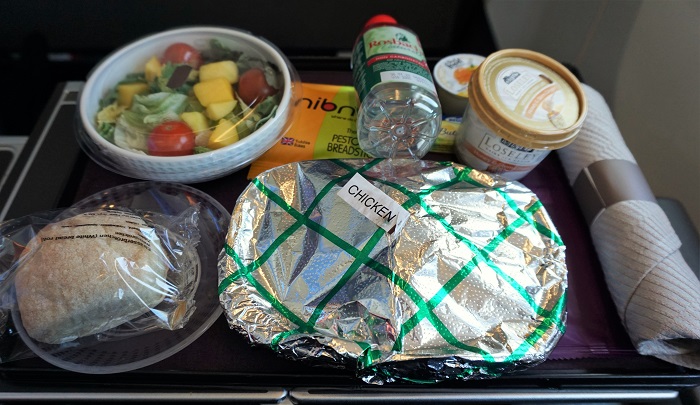 Chicken was good but it was hard to juggle such a full tray.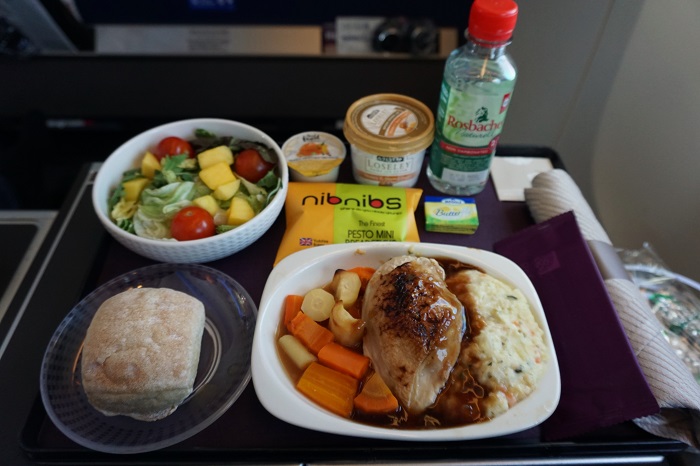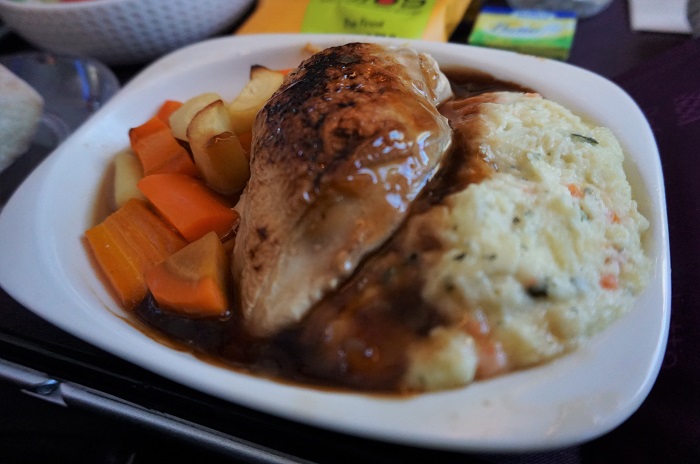 These "nibnibs" are supposed to be served with a drink before the meal. Why UA has not returned this service to the way it was while competitors are more or less back to normal to pre-covid levels when it comes to meal service?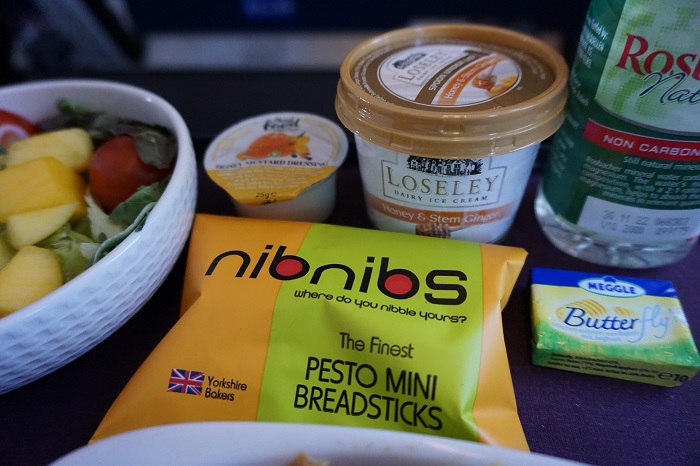 A salad is not a proper appetizer on a transatlantic premium cabin. Sweet honey mustard dressing was the only dressing choice available.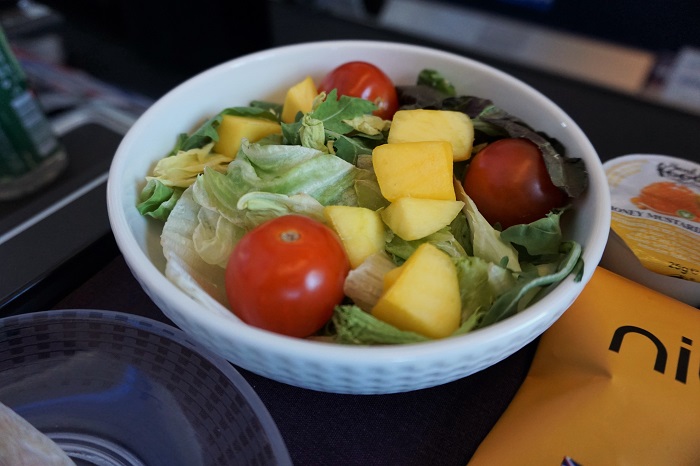 Buried under all this was a package of wet towel.
The ice cream was an unusual flavor. I liked it but it might not be to everyone's taste. It was starting to melt when I opened it.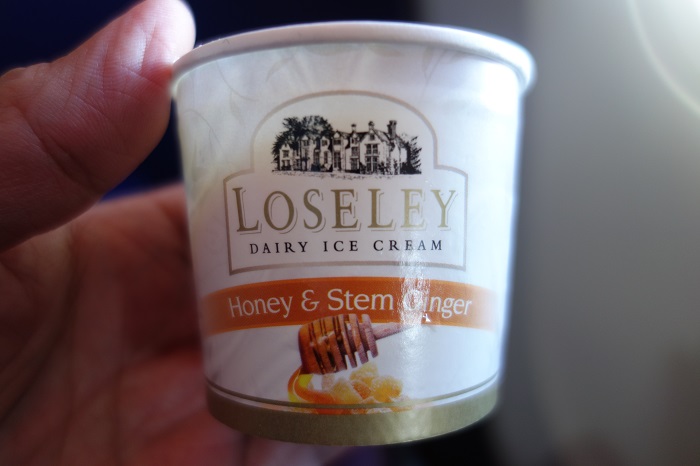 After the meal service a FA passed around with a basket of corn nuts and shortbread cookies. Supposedly these snacks were only available to PEY pax.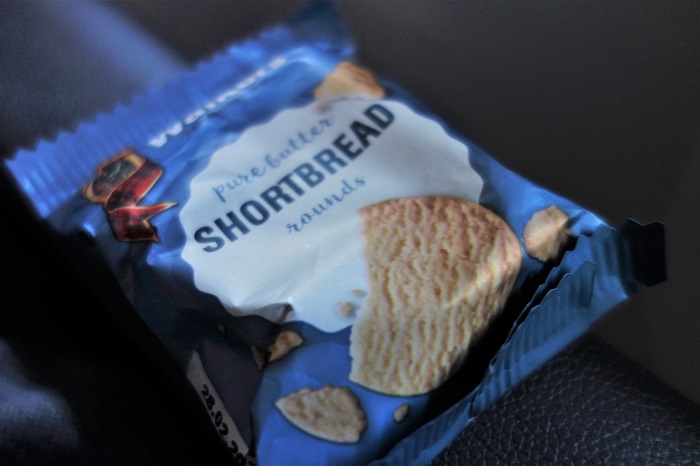 I went to the back and found these snacks.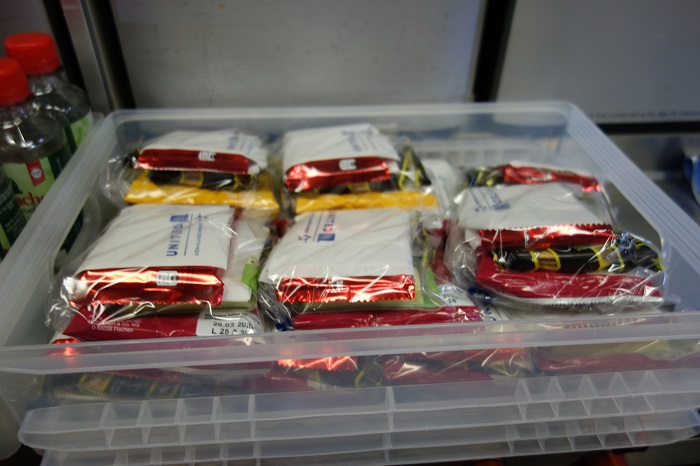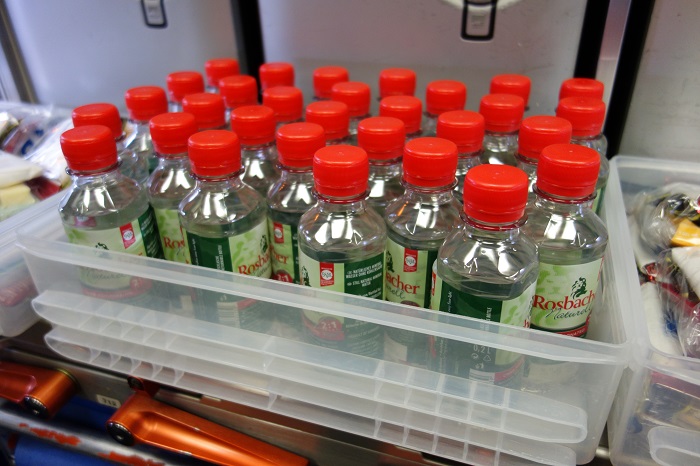 They seem to be more generous than what we got at the PEY cabin.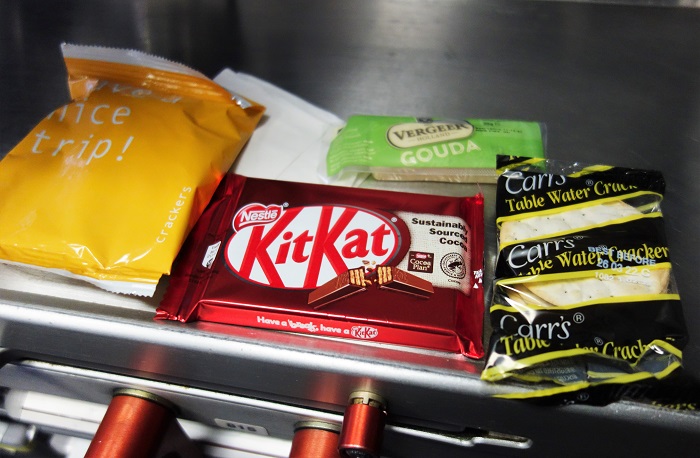 WC's were clean at the beginning but were filthy toward the end. There were empty cans overflowing garbage bins and urine on the floor. It seems that the crew don't even bother to maintain the facilities clean or there are not enough WC's for the plane.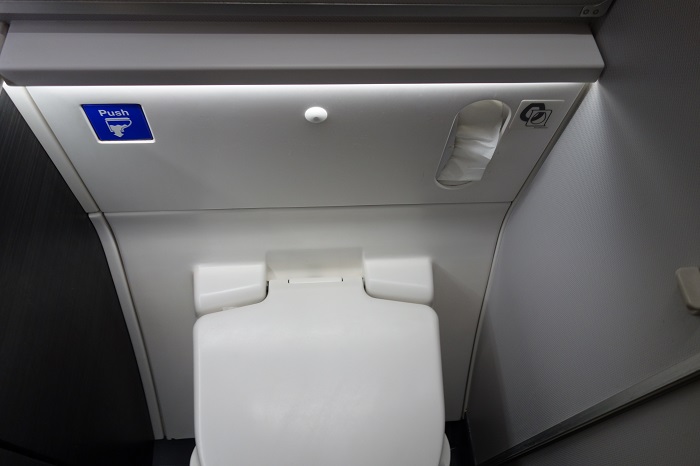 I tried to sleep during the whole time. The seat was comfortable enough but I would have preferred an empty cabin and lie down in a middle row like in the outbound flight.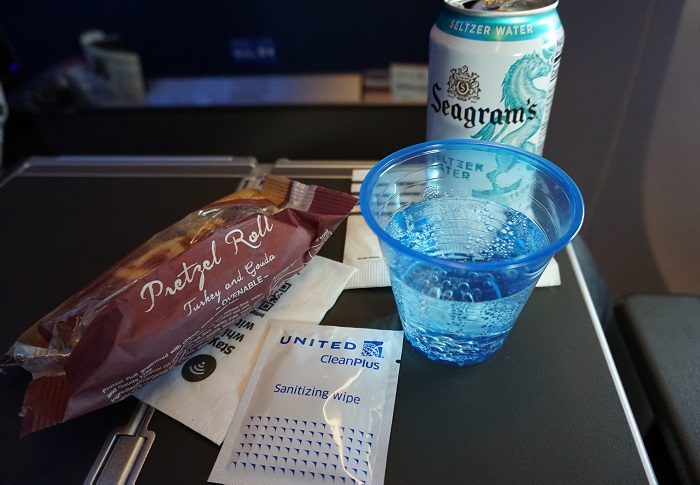 About 1 hr. before arrival we were served the second "meal". What a joke between a turkey or cheese hot sandwich.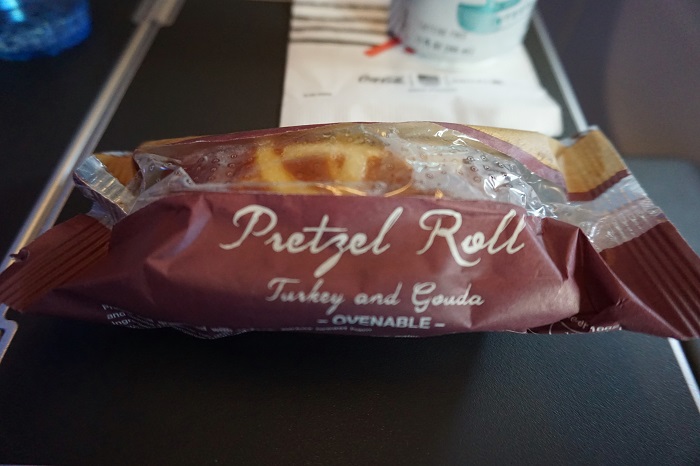 You could eat this in two bites. I think PEY pax should receive a better snack than this which is given to Y pax.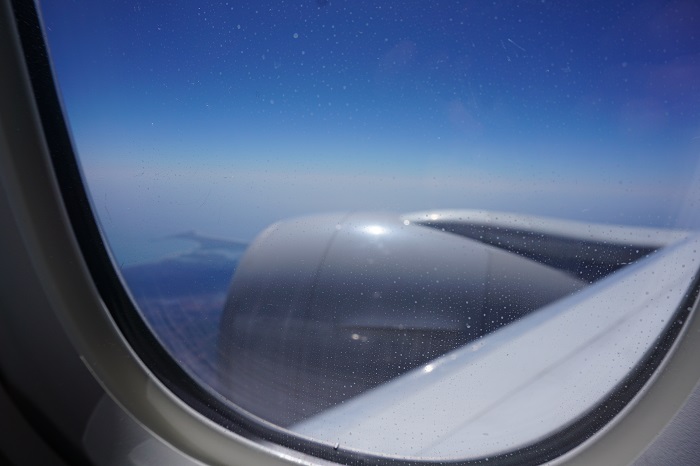 SFO airport in the distance.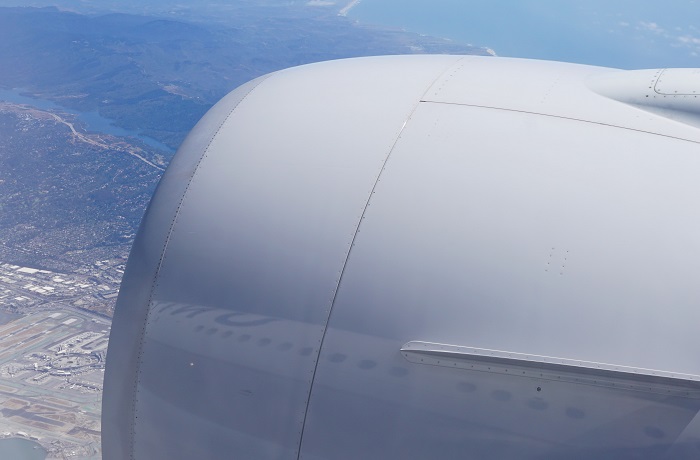 Nice views upon landing.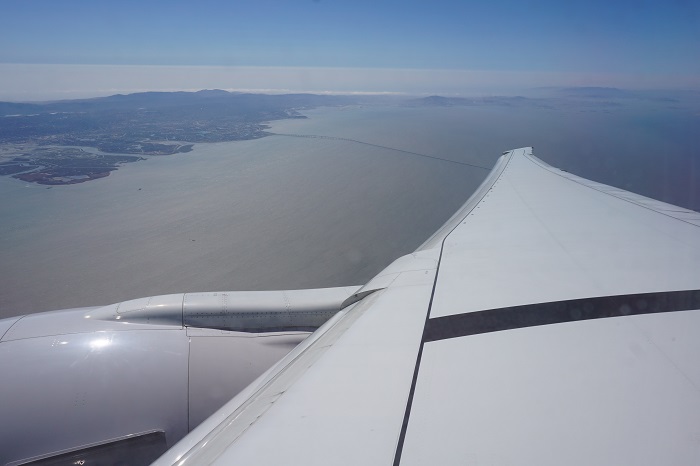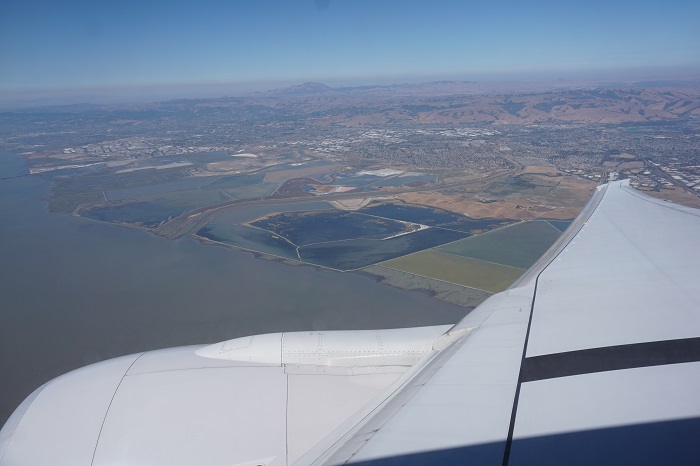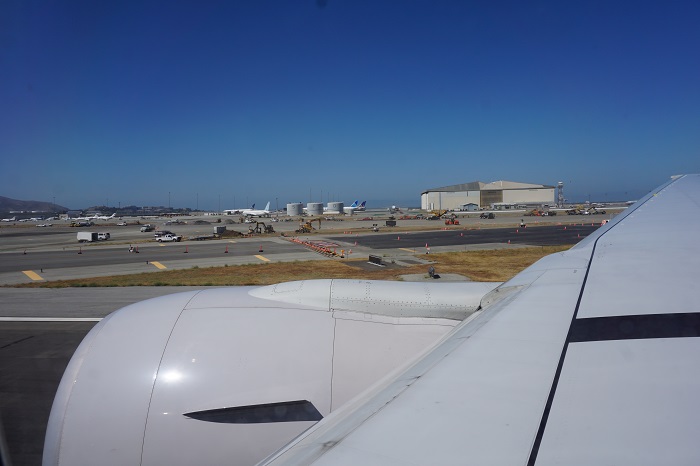 ========== Frankfurt Intl (FRA) - ==========
Security/Immigration efficiency:
7/10
Services and activities:
8/10
General cleanliness:
9/10
========== Lufthansa Senator Lounge Gate A50 ==========
========== Lufthansa Senator Lounge Gate Z50 ==========
========== United Airlines - Airline ==========
On-time performance:
7/10
Breakfast or light meal before arrival:
2/10
========== San Francisco Intl Arpt (SFO) - ==========
Security/Immigration efficiency:
10/10
Services and activities:
9/10
General cleanliness:
10/10
Summary:
UA's PEY is a comfortable way to fly but unfortunately due to covid modifications the inflight service felt lacking and far from the standard norm.

The first meal was ok but UA should improve on the appetizer and dessert choices. Just a big salad offered as appetizer gives the impression of cost cutting. A choice between chicken or pasta is what is offered on a transcon domestic Polaris flight. An intl flight should get better choices.

I liked the availability of snacks after the meal. It's quite OK in my opinion.

The pre-arrival meal consisting of just a hot sandwich is disgraceful for PEY cabin. Serving the same meal as pax in Y is cheap.