Prologue:
Welcome to this weekend trip to Miami. I booked a SFO-MIA via IAH on UA as a positioning flight for my return MIA-LAX on AA J.

I recently received my AMEX PLT card and this was a good excuse to use my lounge benefits. For those that are not familiar with this card one of its great perks is access to AMEX Centurion lounges throughout their global network in addition to Delta Skyclubs (when you take any DL flight) and Priority Pass membership. In addition I'm *A Gold through TK so I think I'm pretty well covered for lounge access at the moment.



I arrived at the airport by 8:00A for my 11:05A flight so plenty of time to go to 2 or 3 lounges. I started with the AF lounge since this one was at the Intl Terminal A and that meant that I had to clear security twice since it's not connected to the UA terminal.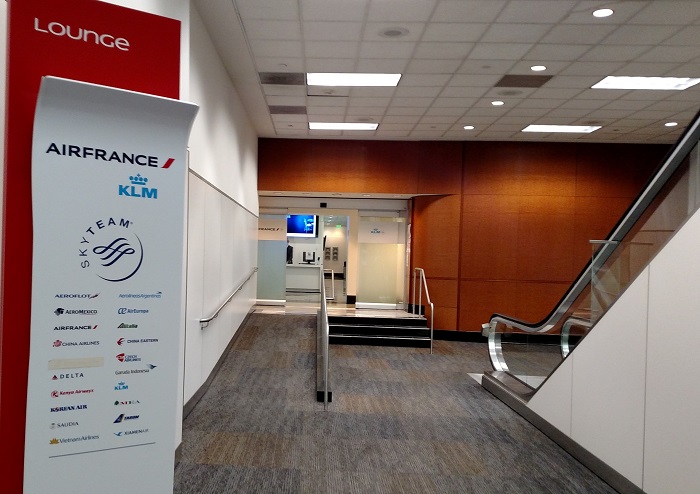 Staff at the entrance was professional and welcoming.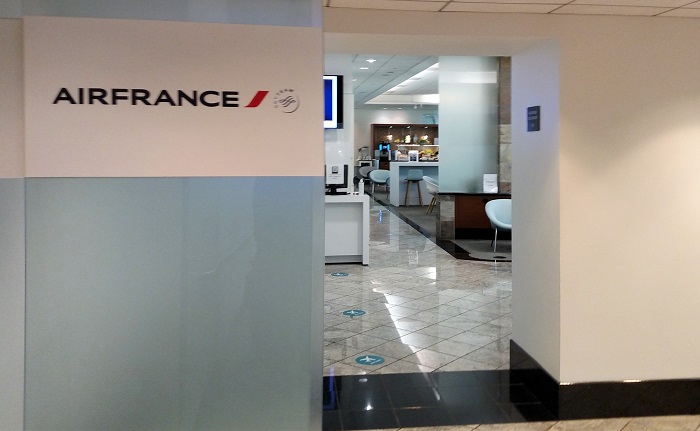 The AF lounge used to be the old Northwest WorldClub.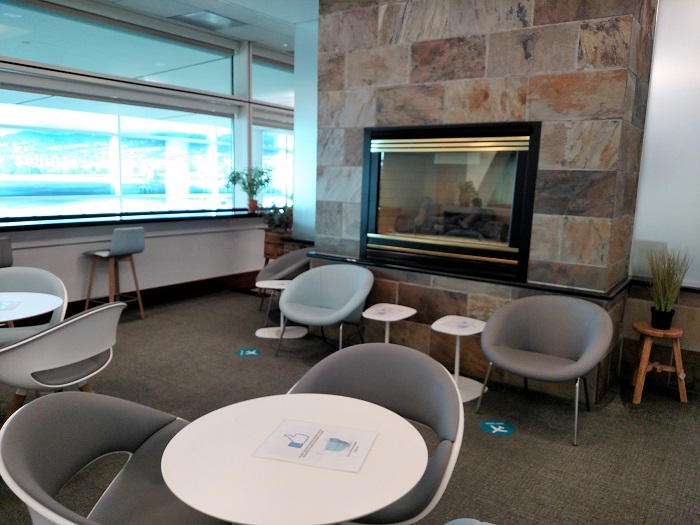 Pretty empty at this time.
Buffet area.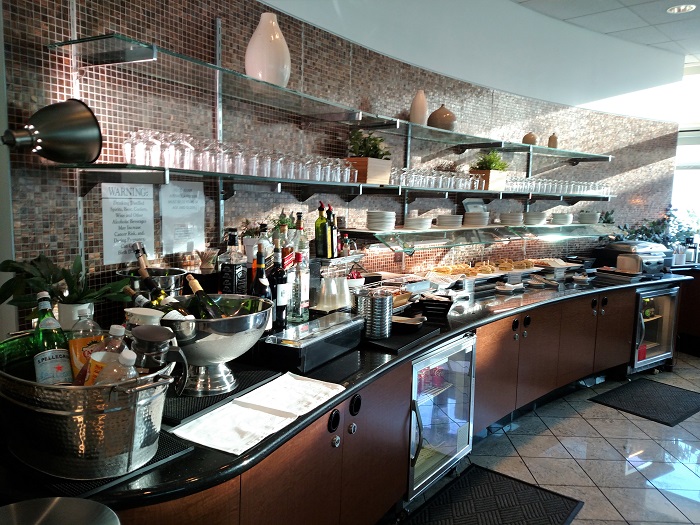 Liquors were available.
Fresh fruits yogurt and salad.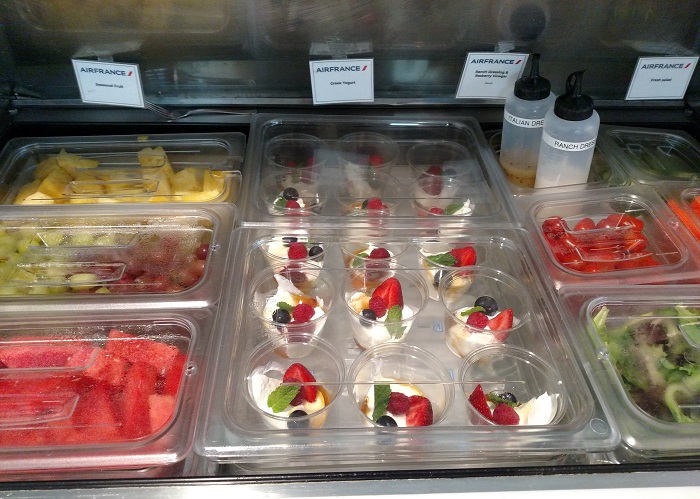 Savoury sandwiches this early in the morning?
Slices of cake but no croissant?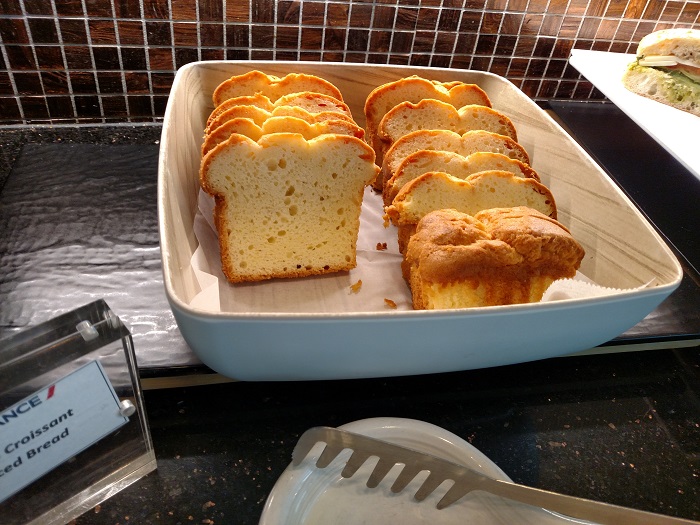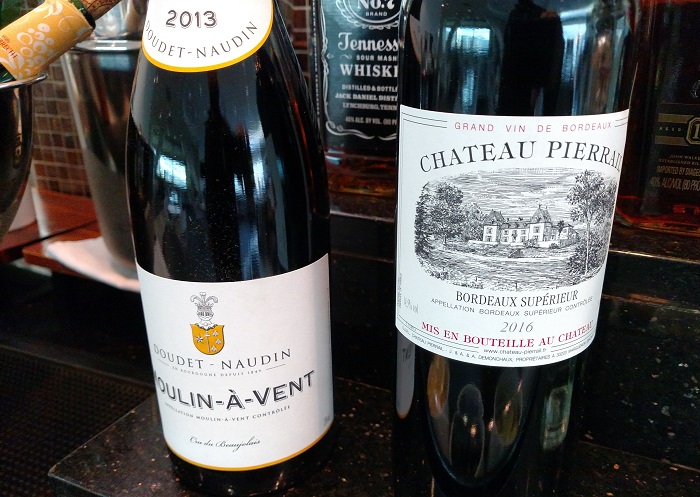 I asked an attendant if there were any croissants available. It seemed pretty surreal not to find any type of "viennoiseries" this early in the morning at a French lounge. A few minutes later she appeared with a tray of hot and flaky mini pains au chocolat.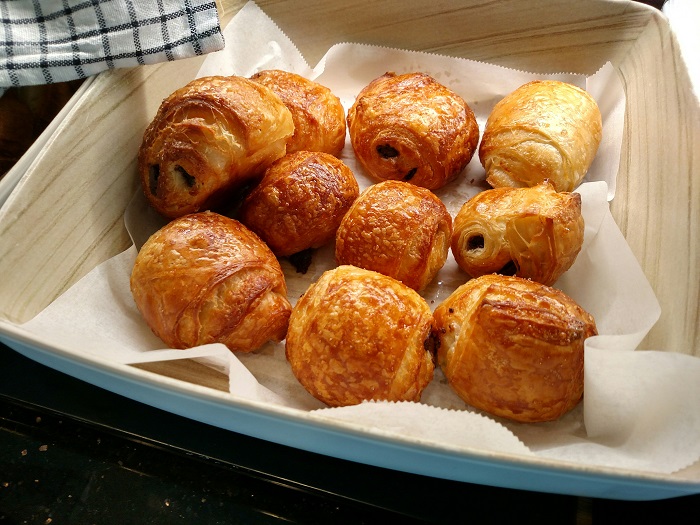 I took 2 of these and accompanied them with a glass of orange and cranberry juice mixed together.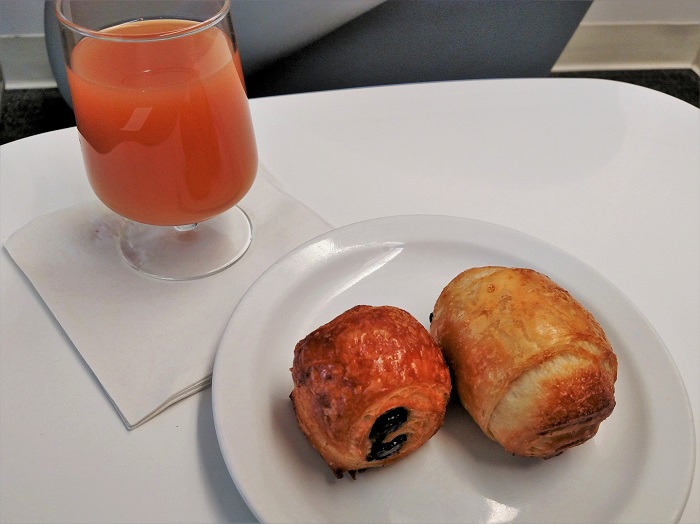 Pretty good especially when they are hot.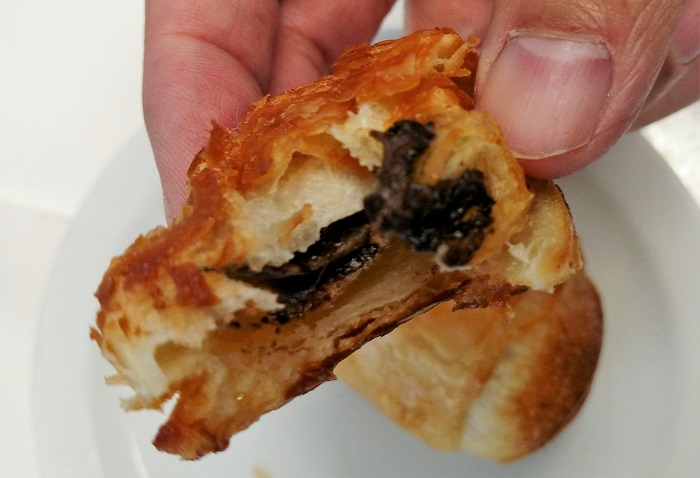 The AMEX Centurion lounge is inside the UA terminal. You take an elevator up to the reception area.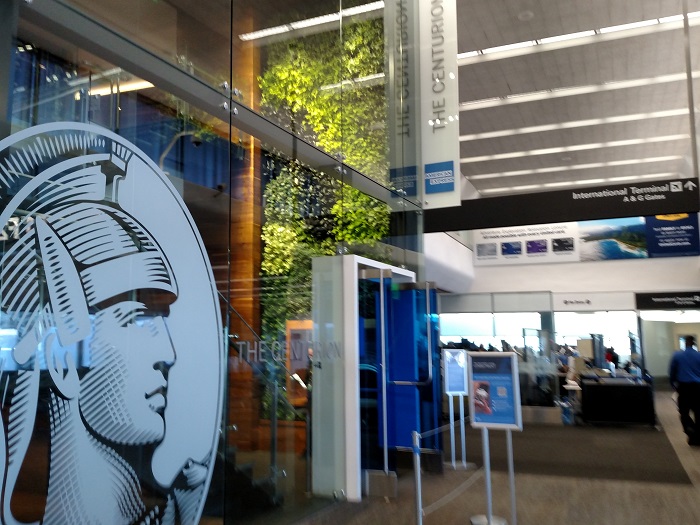 Next to reception is a wall with wine selections.
Buffet area. It was pretty crowded so I just had my American breakfast and left.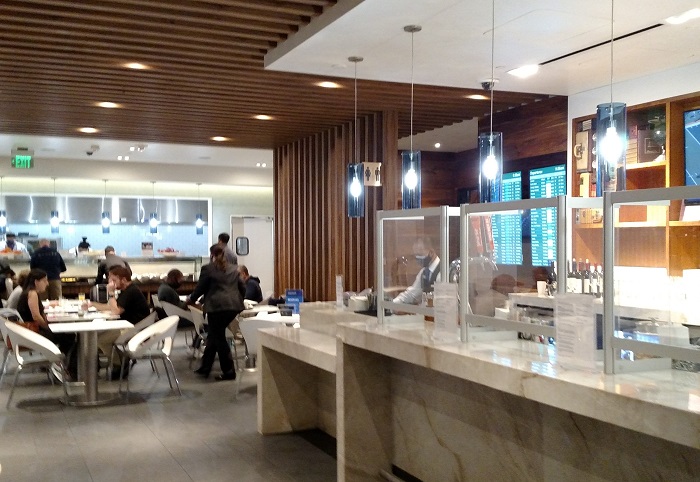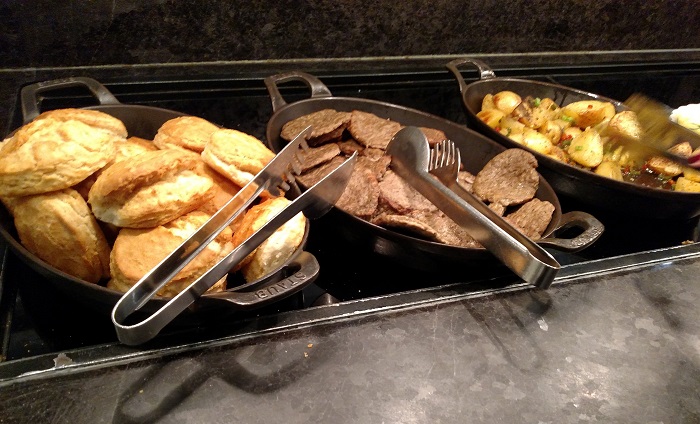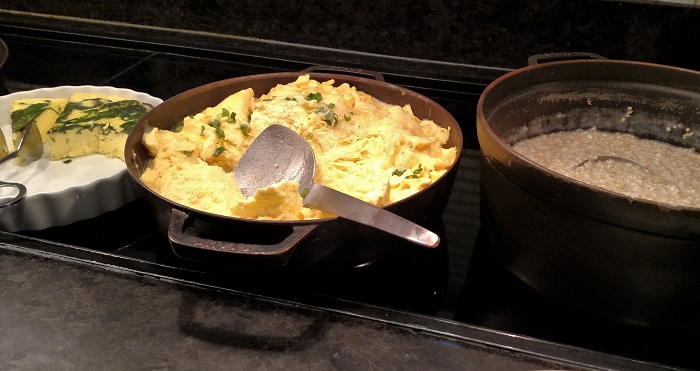 They say breakfast is the most important meal of the day. Unfortunately I seldom eat breakfast so this is a special occasion. Why not order a mimosa from the bar? ;)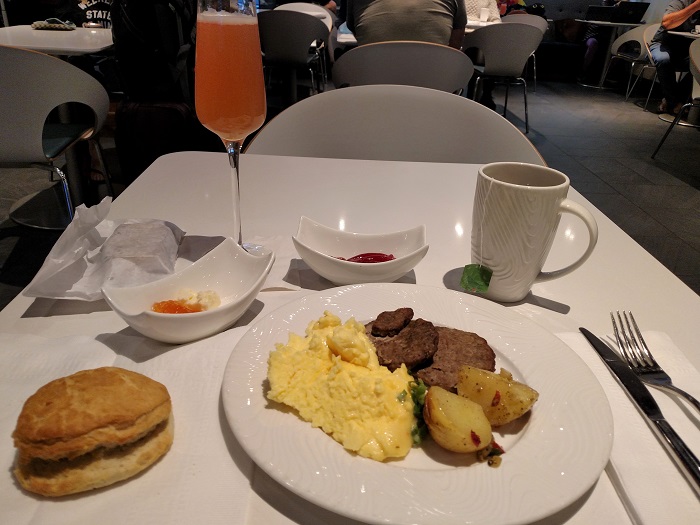 At the gate i inquired if they were offering upgrades to F out of curiosity. The agent said that it was $246 and I passed. She advised me that the flight was not full and that my seat was in the front of the Economy cabin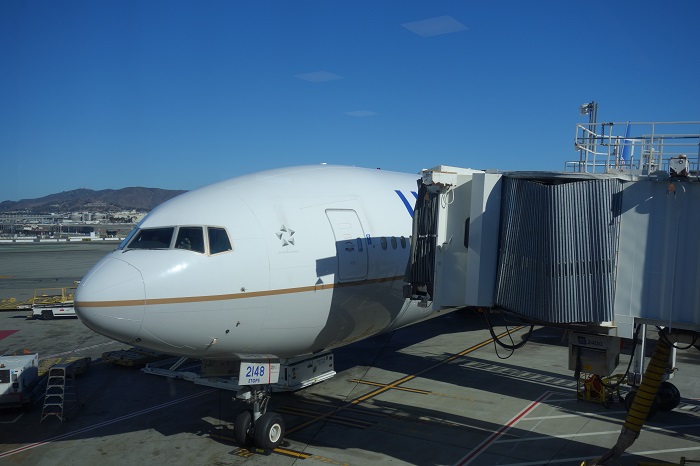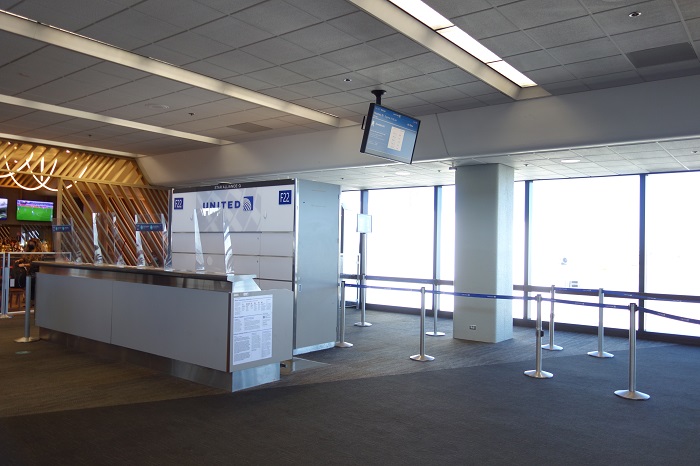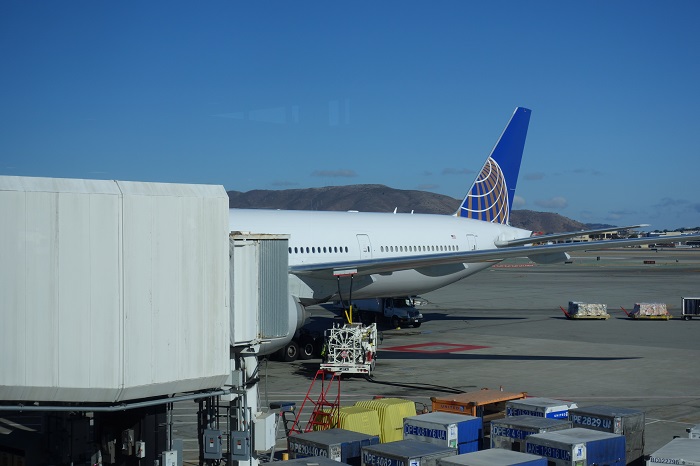 The gate next to me seemed to be dedicated to UA Express flights.
Boarding commenced. A friendly FA was distributing sanitizing wipes to each pax as they boarded.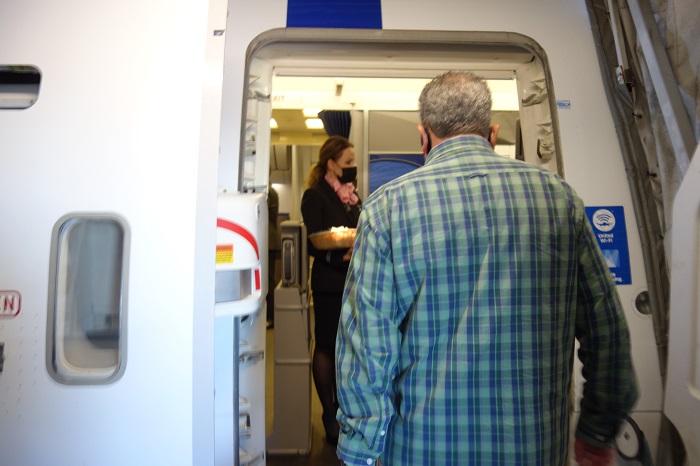 Cabin.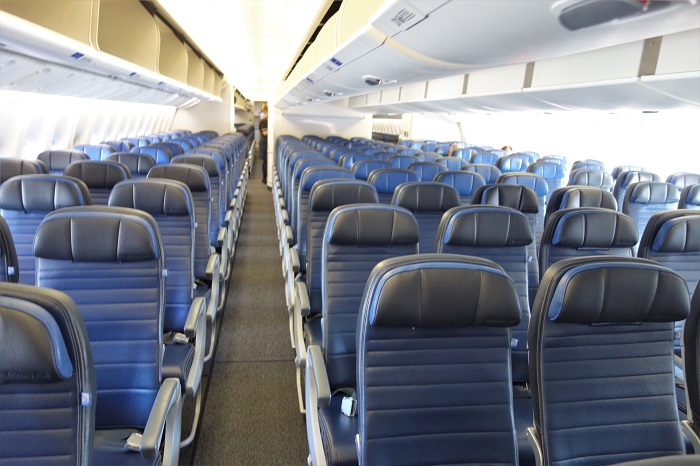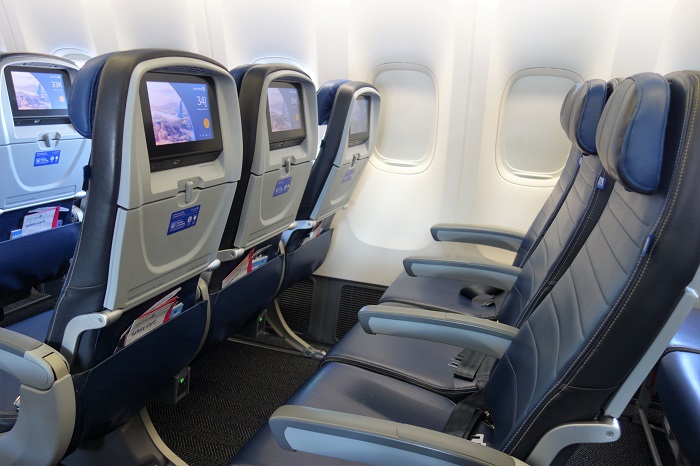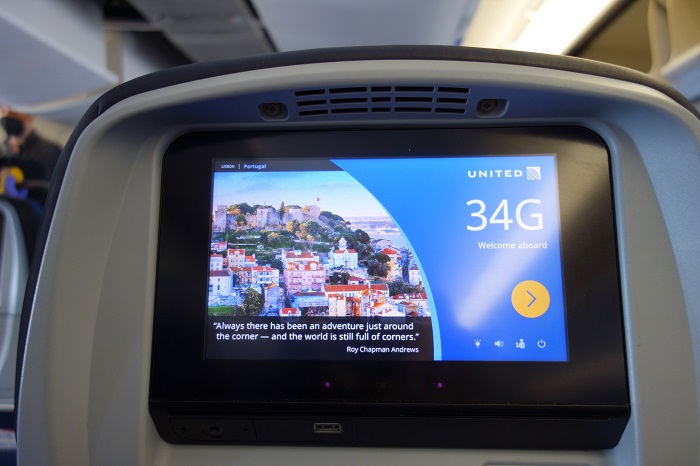 Ok legroom.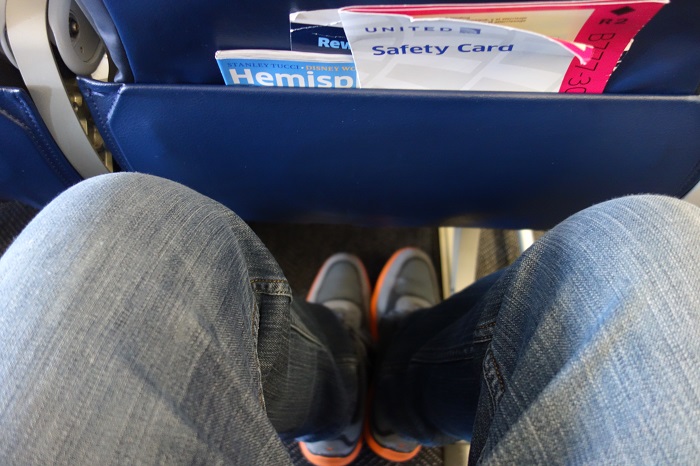 Literature pocket.
IFE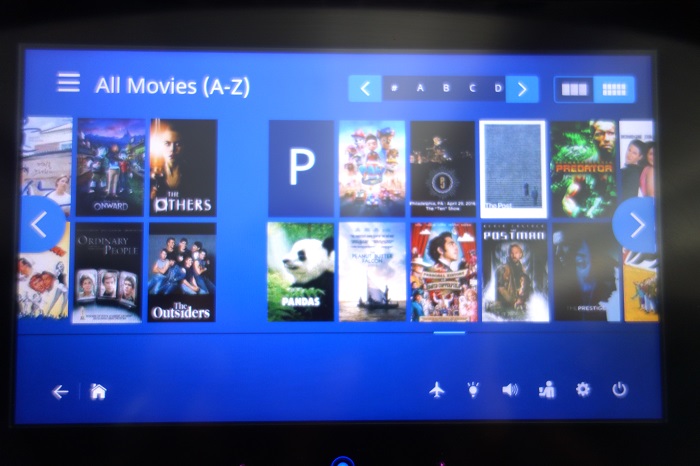 Some good documentaries were available.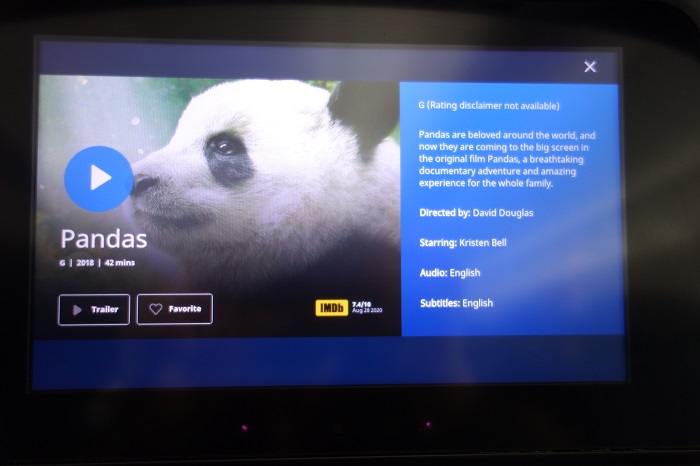 Inflight service with BOB. FA's offered complimentary pretzel or Biscoff.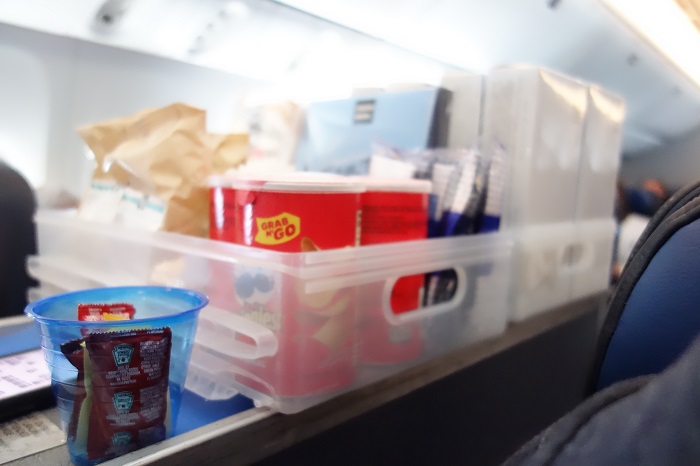 Surprised to see fresh food on sale. FA's don't take credit cards so you have to submit one when you check in to your reservation or use the UA app.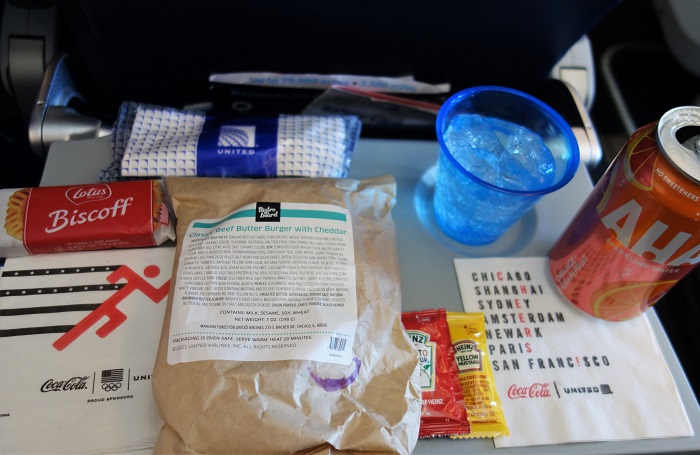 I had the butter cheeseburger for $10 (but believe that I receive a 25 pct discount for using a UA credit card.) No lettuce tomatoes or onions to accompany it.
The FA offered me ketchup and mustard. No mayo?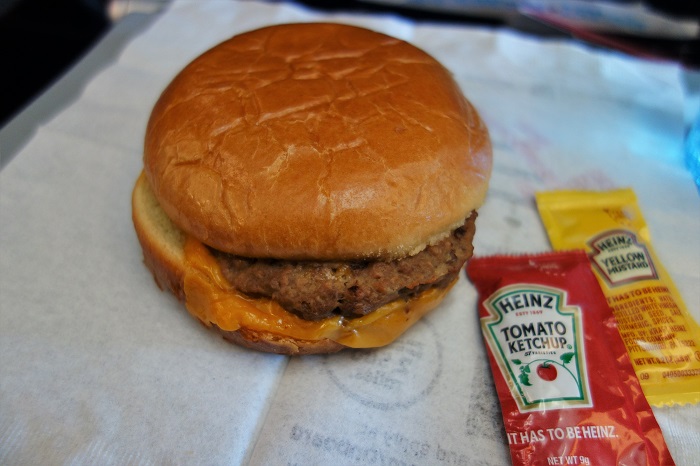 It was a tasty burger but a bit expensive. CO used to offer a version with more condiments.
========== San Francisco Intl Arpt (SFO) - ==========
Security/Immigration efficiency:
9/10
Access and parking:
10/10
Services and activities:
9/10
General cleanliness:
10/10
========== Air France-KLM Lounge ==========
========== American Express Centurion Lounge ==========
========== United Airlines - Airline ==========
On-time performance:
10/10
Breakfast or light meal before arrival:
0/10
========== George Bush Intercontinental (IAH) - ==========
Security/Immigration efficiency:
9/10
Services and activities:
9/10
General cleanliness:
10/10
Summary:
This was an smooth flight with friendly and efficient service. I had two empty seats next to me in a middle row so I can't complain. The BOB was a surprise and at least offered more choices for the pax.

It was nice to have more options for lounges besides UA Club. The AF lounge was a fine place to spend some time and just the hot pain au chocolate makes the visit worth it. The AMEX Centurion lounge offers the best dining option of all the clubs and it shows by the crowds. It was very busy when I visited and by the time that I left there was an agent at the front placing people on a waitlist.