Prologue:
Hello and welcome to my return flight to TLS.

I was originally scheduled to fly SFO-LAX-MUC-TLS but decided to check at the UA counter if I could take a more direct routing. The agent consulted with her supervisor and they gave me the last UA SFO-FRA seat in PEY without any additional charges or fare difference. I knew that there was also a LH SFO-FRA flight but for some reason the agents did not show that as available. Oh well beggars can't be choosy. I appreciated their willingness to accommodate me and I left it at that.

I had my new boarding pass in mind and went through security in a breeze thanks for my TSA Pre Check status. I was originally assigned a middle seat so I tried to change it later at the gate.
I had access to the AMEX Centurion and UA Club lounges but looking at the waiting list to enter I decided to move on and not waste my time. Besides I was not very hungry and the thought of being packed in a full room with other travelers turned me off.
UA Club at the Intl side with guests waiting to be called.
My plane at the gate.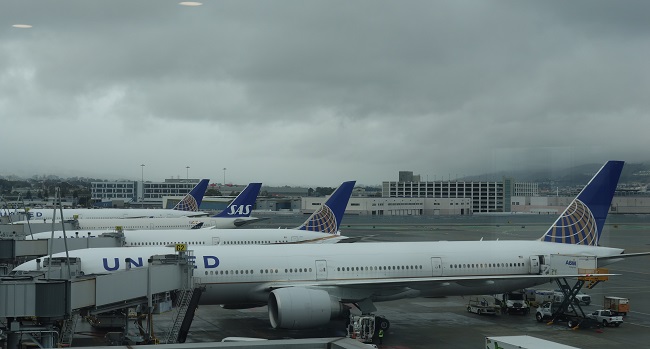 I checked to see if there was an aisle seat and the agent printed me a new boarding pass with seat 21B. Yes!!!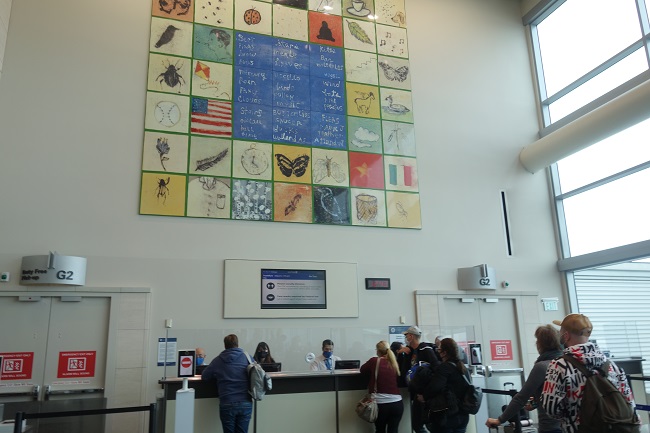 Boarding started soon and I was greeted at the door by a friendly FA and provided with a sanitizing wipe.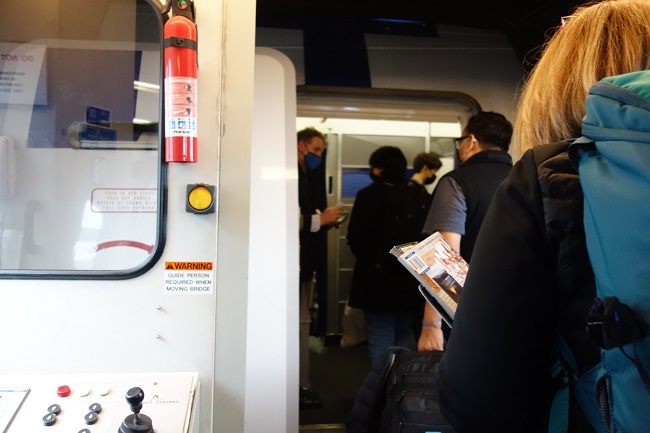 My seat.
Pillow blanket and amenity kit already on the seat. Too bad there was no printed menu.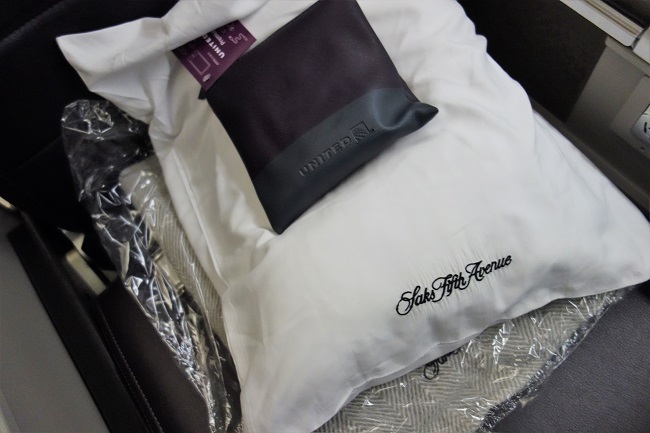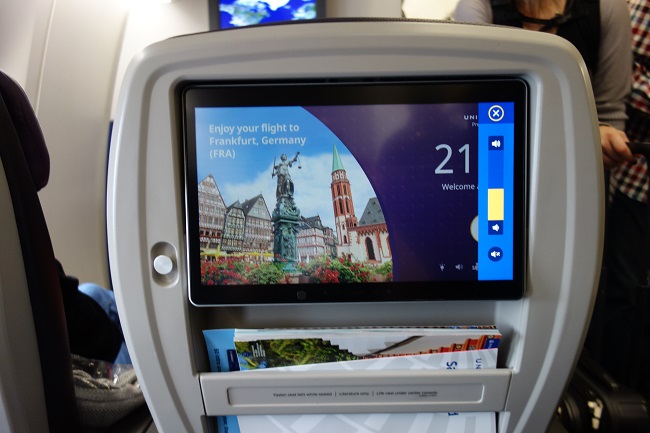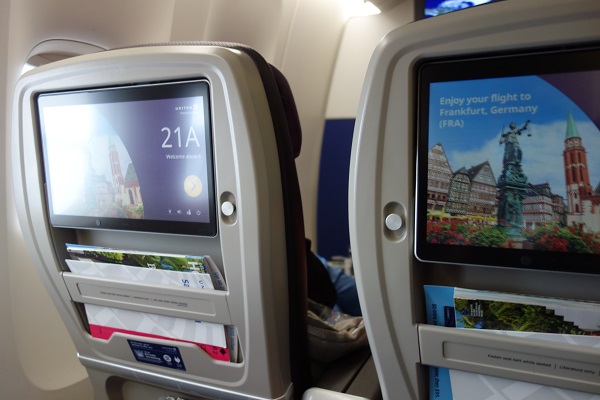 Headphone in the seat pocket.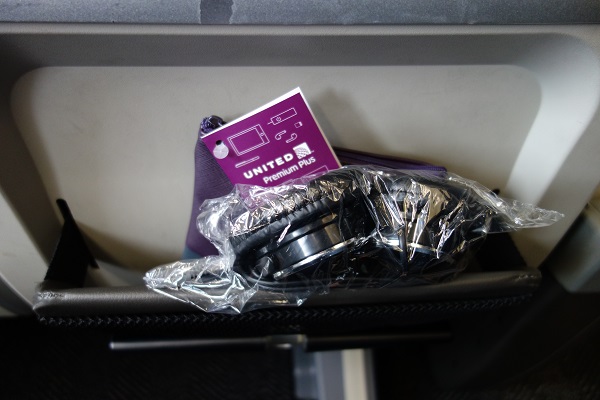 View from my seat.
After take off the meal service started immediately with beverages and distribution of the meal tray. Choices were chicken OR pasta. This is getting boring.
Salad.
I opted for the cheese raviolis.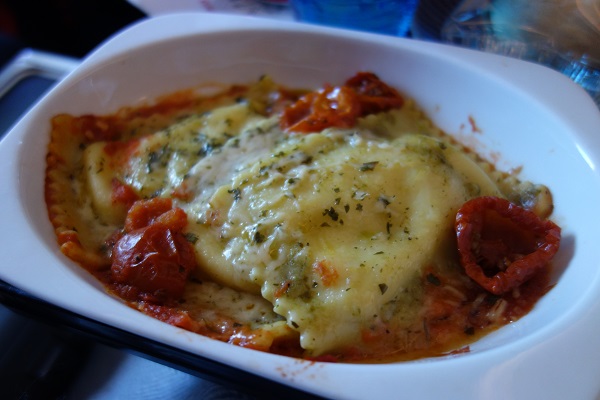 Ice cream.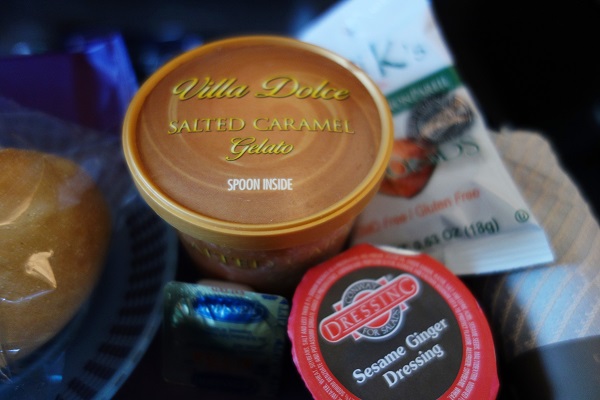 I dumped the almonds on the salad.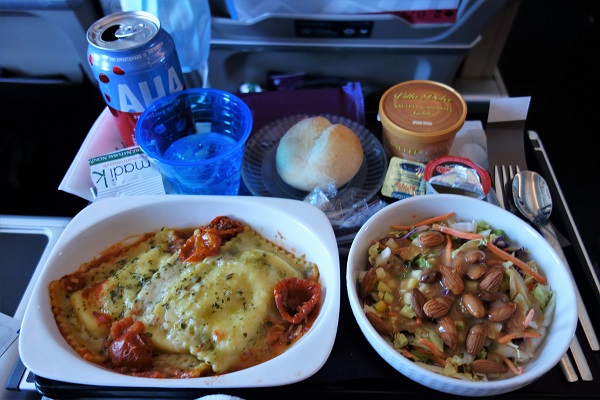 After the meal service the lights were turned off to encourage people to sleep. Halfway through the flight a snack service was offered.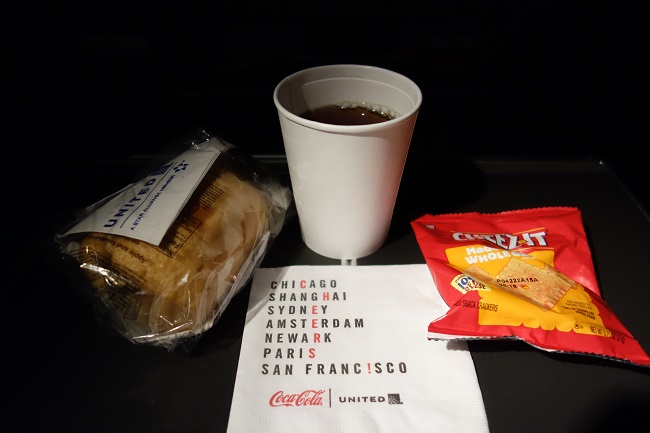 Turkey or cheese mini sandwich with M&M's. Why bother? Just leave these in the galley for people to help themselves if they are hungry.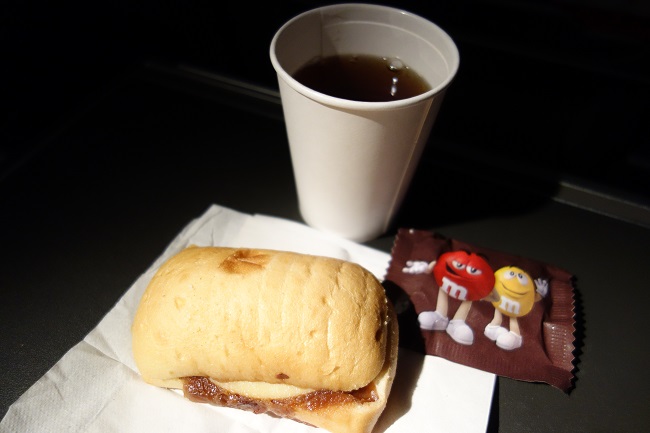 I watched "Stillwater". Good film with an interesting plot.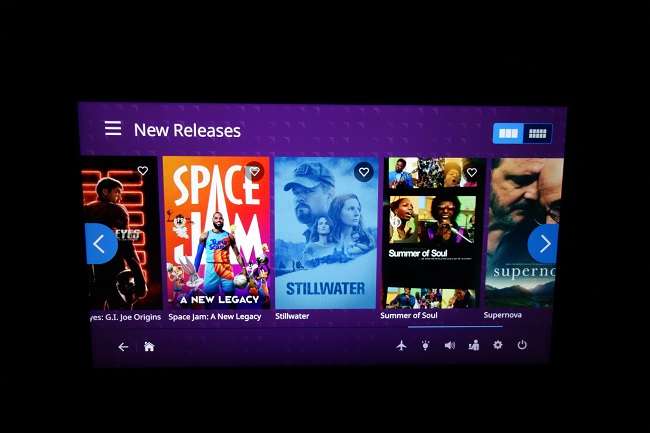 As we approached FRA the breakfast service started. We were offered a hot croissant type of sandwich but don't know if Y still got the cookies with yogurt only.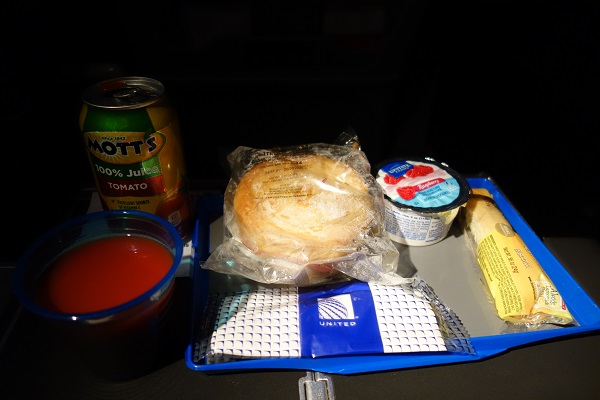 Miam!!!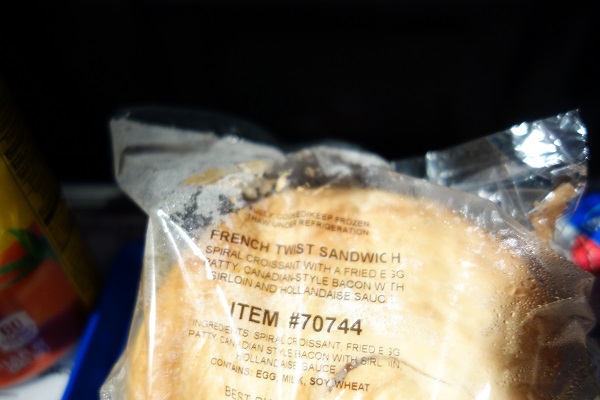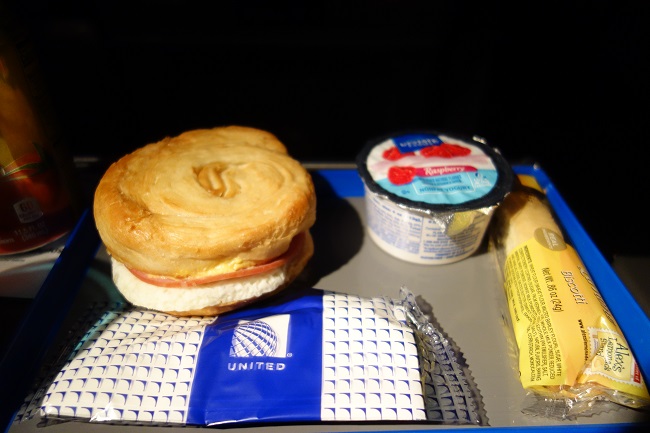 Landing in FRA.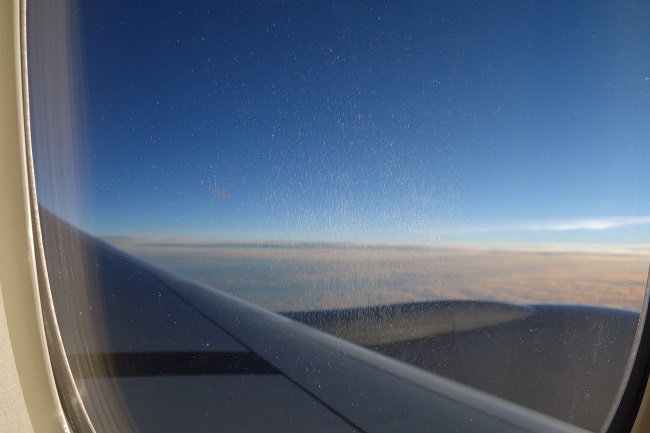 We parked in a remote area and had to take the bus. Every time that I land in FRA I had to take the bus. I think it's the routine.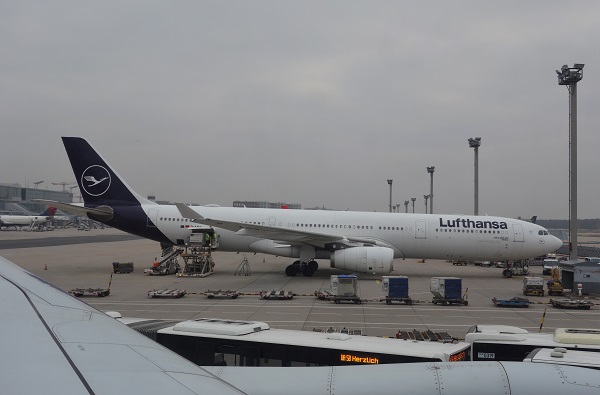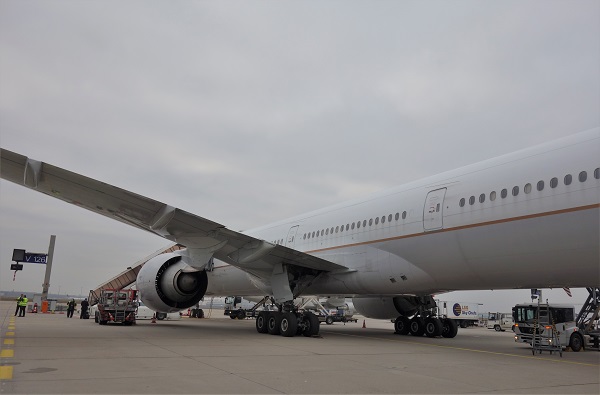 ========== San Francisco Intl Arpt (SFO) - ==========
Security/Immigration efficiency:
10/10
Services and activities:
9/10
General cleanliness:
10/10
========== United Airlines - Airline ==========
On-time performance:
10/10
Breakfast or light meal before arrival:
8/10
========== Frankfurt Intl (FRA) - ==========
Security/Immigration efficiency:
2/10
Services and activities:
8/10
General cleanliness:
9/10
Summary:
Overall this was an average flight on UA. Nothing to be excited about but nothing too bad either. I was thankful that the UA agents were able to switch me to a more direct flight without incurring extra charges.

FRA immigration was a mess with people shouting and not enough officers to process the incoming pax. Pretty soon the lines extended all the way to the escalators and they had to move people around in order to avoid any accidents. I never thought that I would see a scene like this in a German airport. There were pax crying because they were worried that they would miss their connections. Agents handling the line had to prioritize pax with tight connections and literally were telling others to shut up. I was glad that I had a 6 hrs. layover cushion.

Eventually more officers appeared and the line moved quickly but by then there were not many pax in the queue.