Prologue:
Par chance CDG est désert et j'arrive en porte au 2F en un gros quart d'heure.

Chemin faisant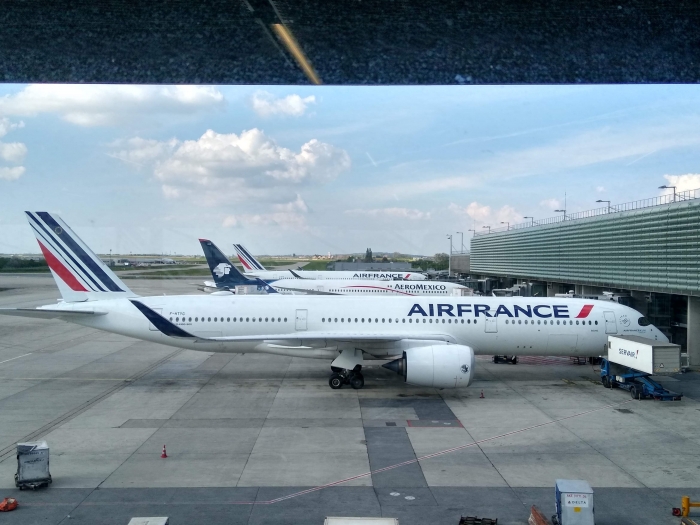 Cette désagréable habitude du pré-embarquement des zélites (nombreuses malgré un seul pax en J)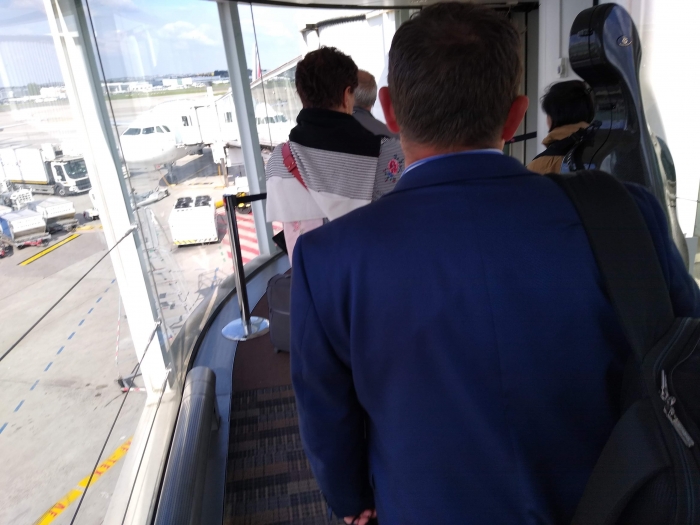 Le pas en issue de secours en A321 mêmesi l'avion est resté A320 dansl'app!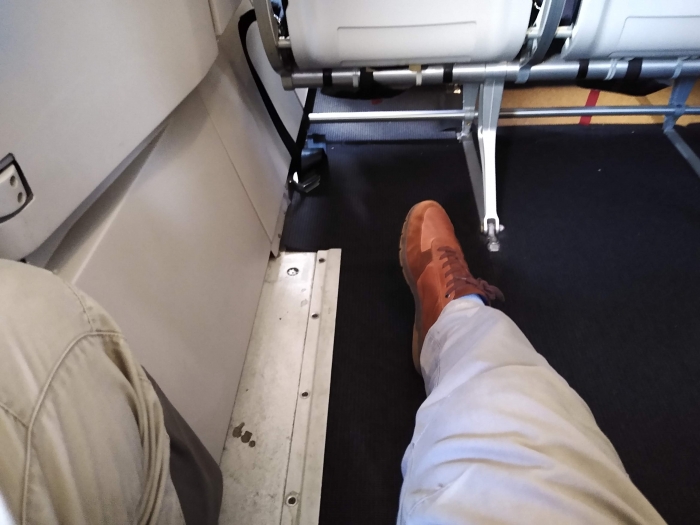 Le vol est peu chargé mais AF a préféré encaisser quelques € plutôt que de m'offrir un petit "avantage"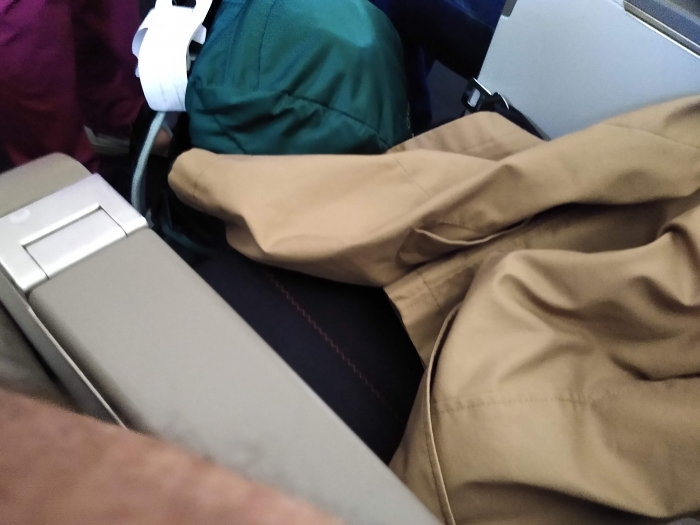 La preuve.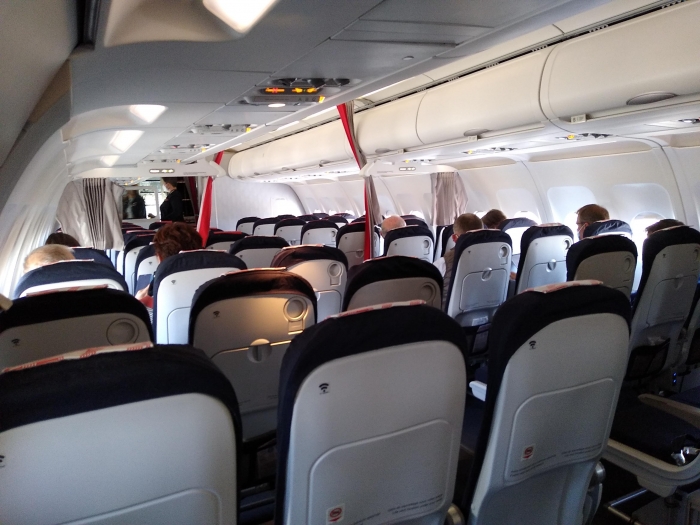 On part avec 10 minutes de retard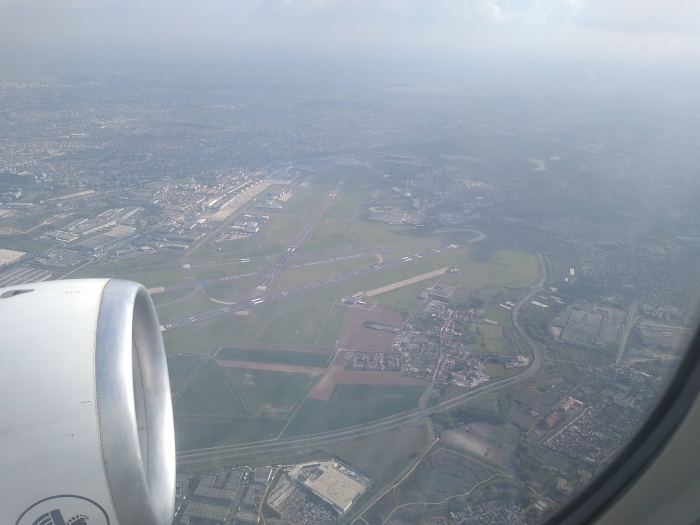 LBG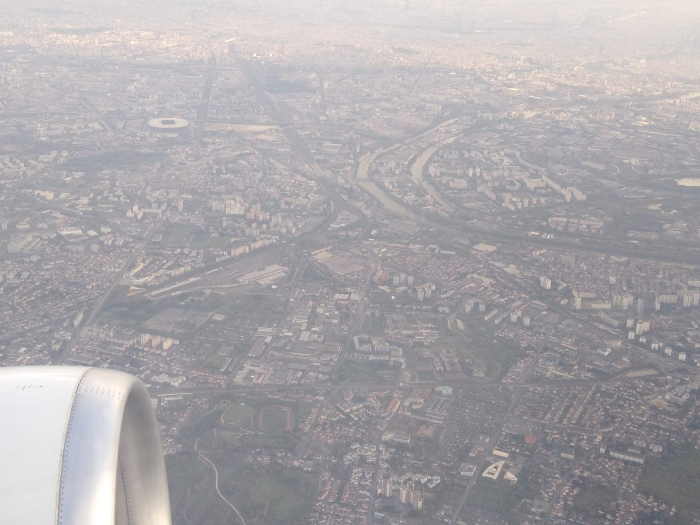 Stade de France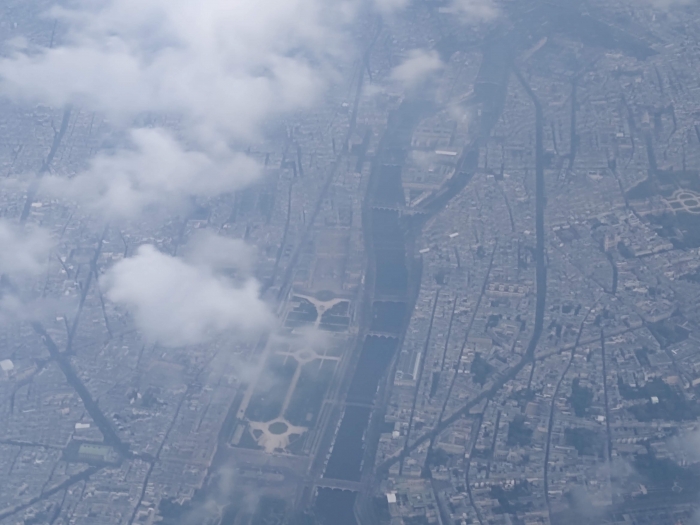 Paris
ORY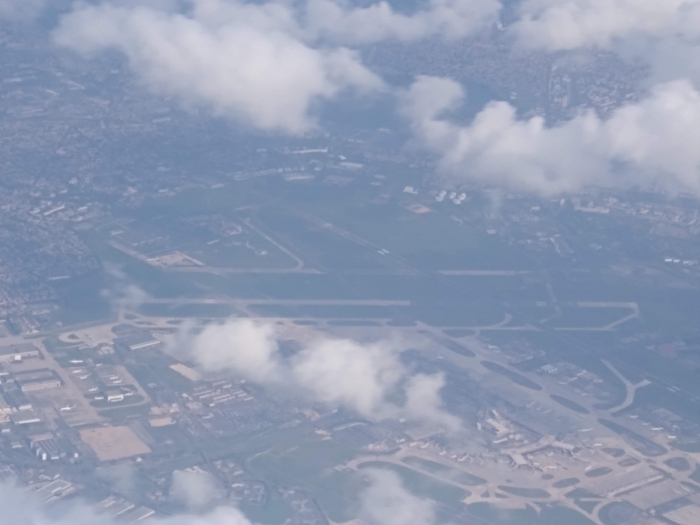 Miam
La Loire son canal latéral et la RCEA ("route de la mort")
Digoin et son pont canal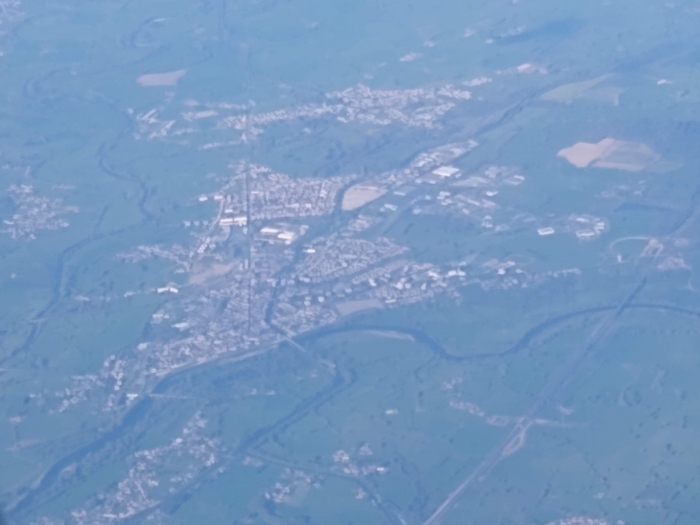 Saint Yan et son ENAC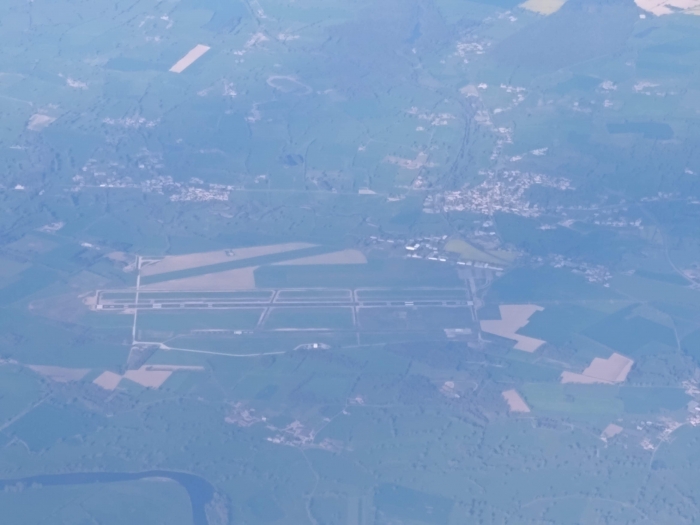 Viaduc de Mussy sous Dun
Sud Beaujolais de Villefranche à Lozanne avec en ocre la carrière Lafarge et "l'espace des pierres folles"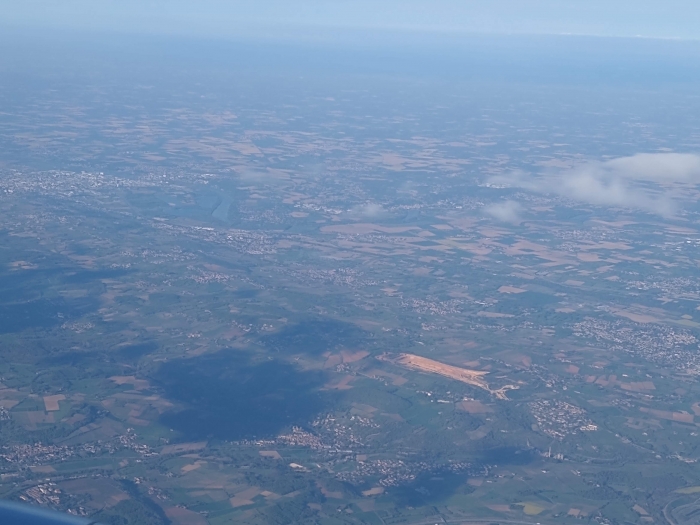 Marcy l'étoile (j'ai raté Pollionnay - navré)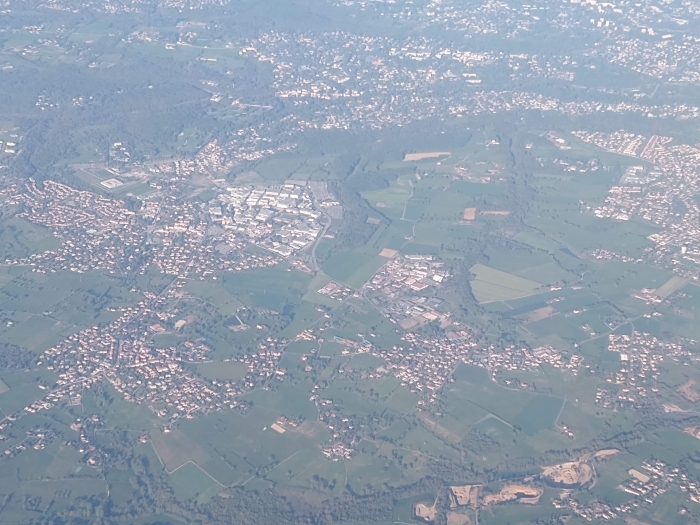 Comme je l'ai appris d'un CdB AF un peu plaisantin "St Etienne des Oullières - charmant village beaujolais"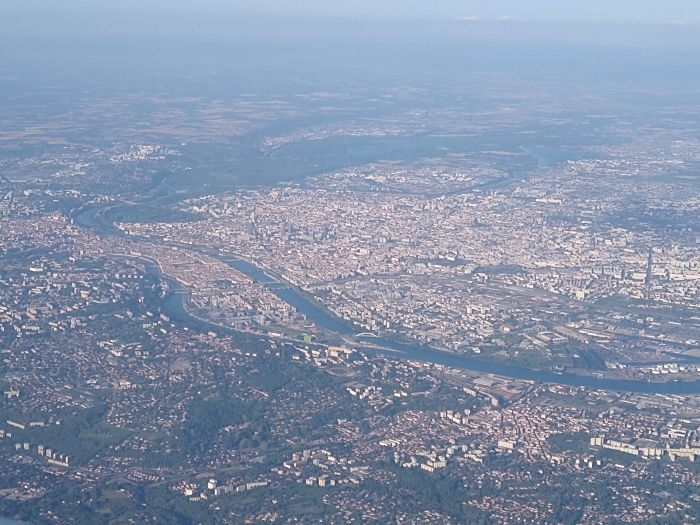 On arrive bientôt.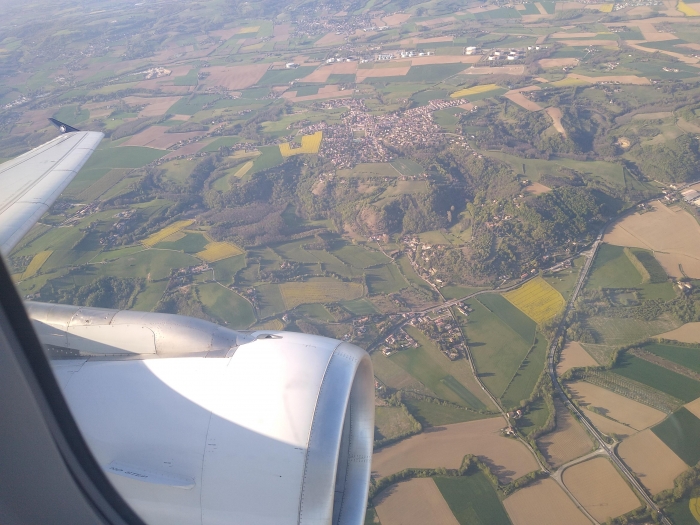 Ah ces jeux de mots laids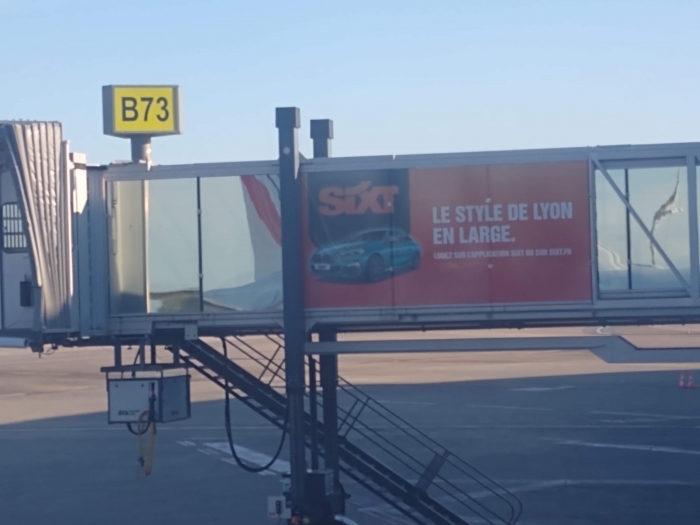 ========== Paris Charles De Gaulle (CDG) - ==========
Security/Immigration efficiency:
5/10
Services and activities:
/10
General cleanliness:
8/10
========== Air France - Airline ==========
On-time performance:
8/10
Breakfast or light meal before arrival:
0/10
========== Lyon Saint Exupery Arpt (LYS) - ==========
Security/Immigration efficiency:
/10
Services and activities:
8/10
General cleanliness:
9/10
Summary:
un PNC mutique, un vol sans histoire et sansintérêt (si ce n'est d'arriver à destination).

PS le traitement par le service client du vol "polémique" JNB CDG est à l'image dud it vol!