Prologue:
Welcome to the start of my very much anticipated summer vacation. I will be flying AF to Lisbon which will help me achieve Silver status right after this trip.





I arrive at the airport about 3 hrs before dept. and the line was not very busy.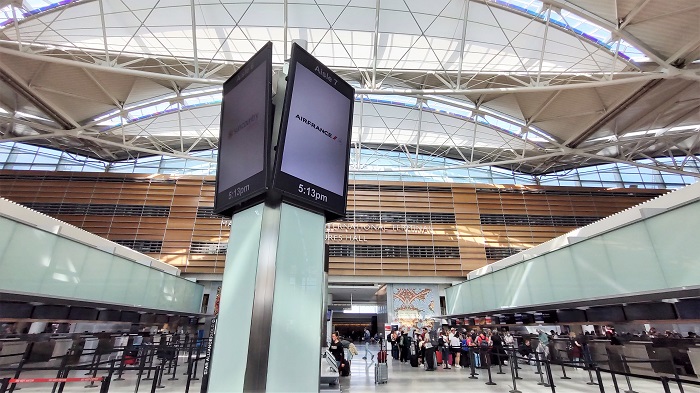 I was helped within 15 min. by the agent at the Premiere desk and she offered to check my luggage for free. I was traveling on a "Light" fare that did not allow checked luggage but since the flight was full I think that's the reason she extended the courtesy.
The lines to clear security at the International side were horrendous extending all the way to some of the counters. I decided to try my luck and use the domestic terminal where AA was since the terminals were connected after security.
Interesting exhibition at the SFO Museum.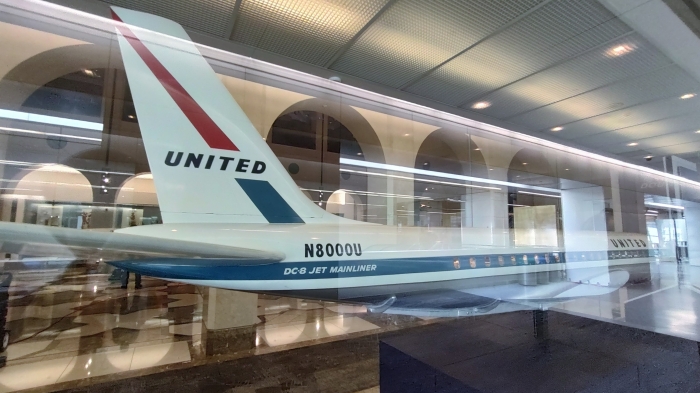 My gamble paid off. At the AA gates there was no one standing in line and I was through within 5 min.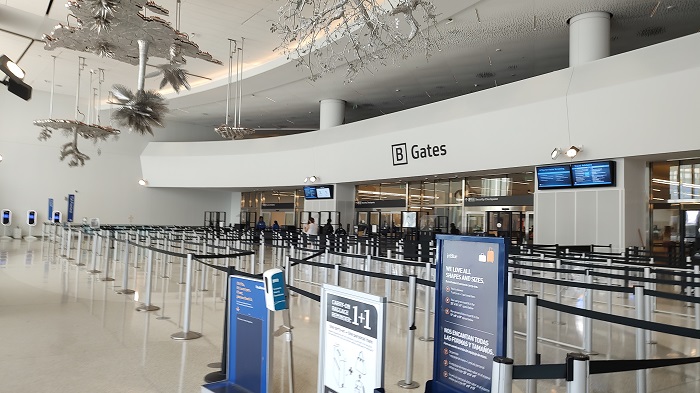 I used the same boarding that I printed during online check-in.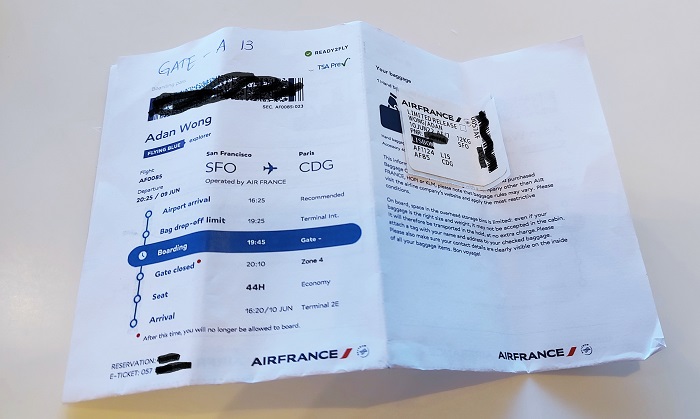 I was able to access the Virgin Clubhouse because it is managed by Premium Plaza since the end of last year and they have an agreement with AMEX.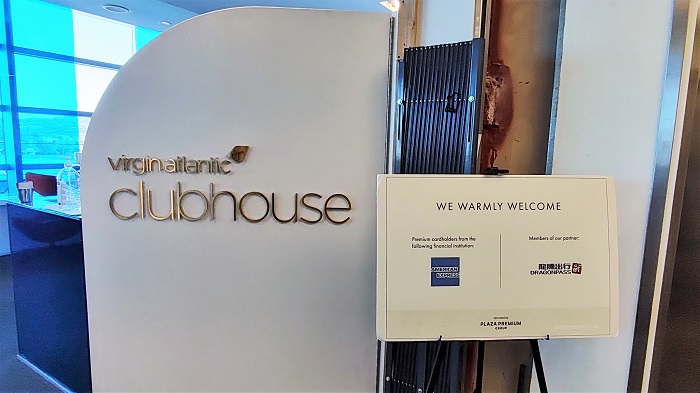 This lounge is perhaps the best in SFO and the staff was cordial and welcoming as usual. One negative point is the weak Wifi connection. At times it's impossible to connect at all.
Bar area.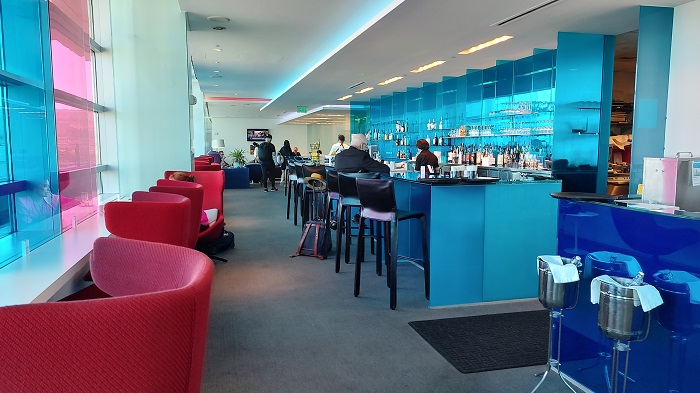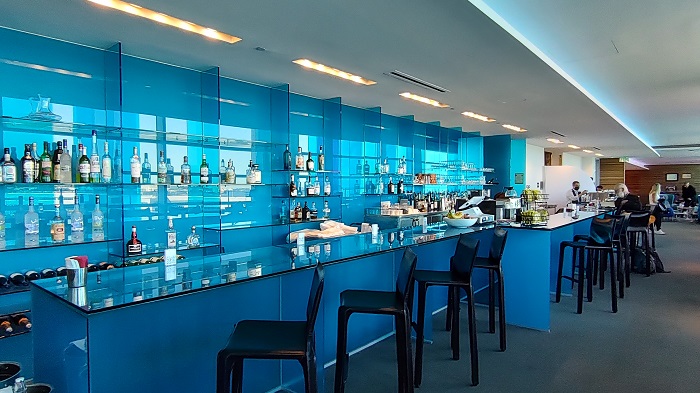 Seating area at one end of the lounge.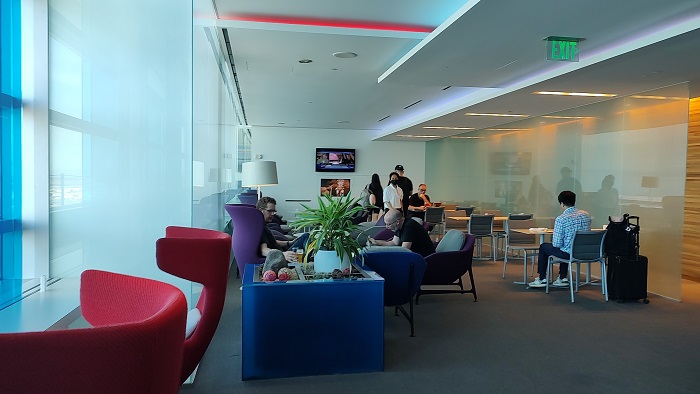 There are 3 individual WC's and 2 of them used to have showers when VS managed this lounge. Now these WC's don't seem to offer the shower amenity.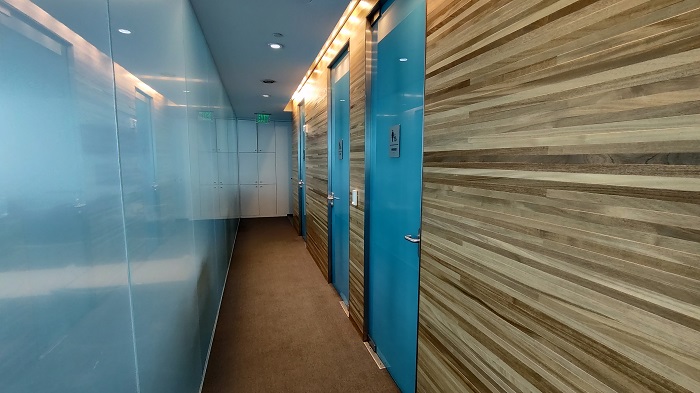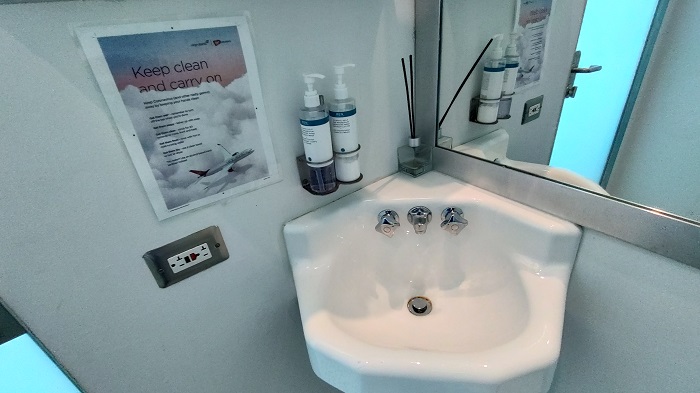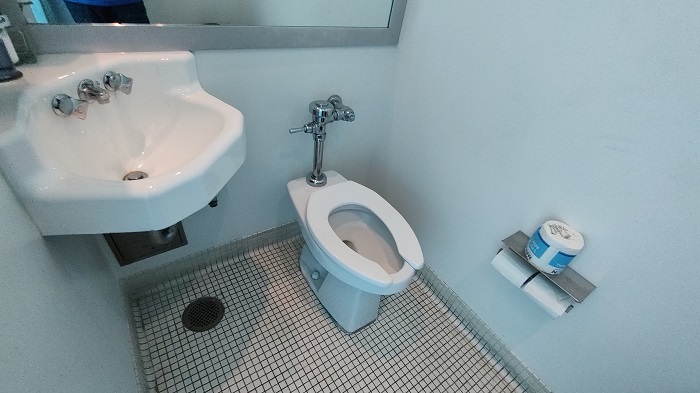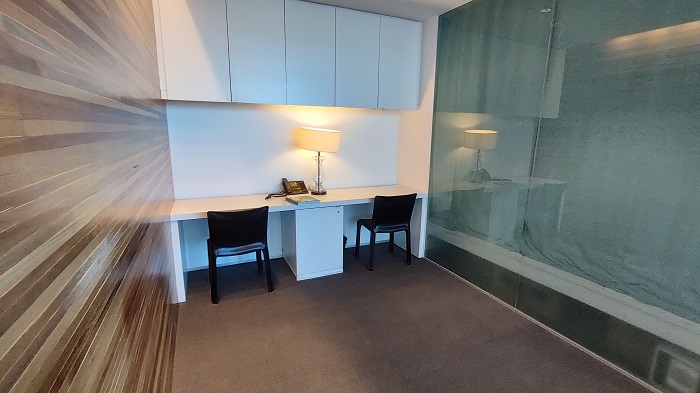 At the dining tables you can scan the QR code and it opens a menu to order online. There are also printed menus for those who are more technologically challenged.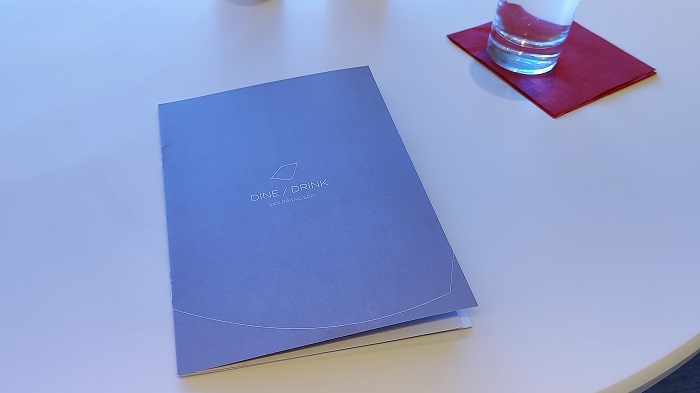 Here's the new menu for Summer.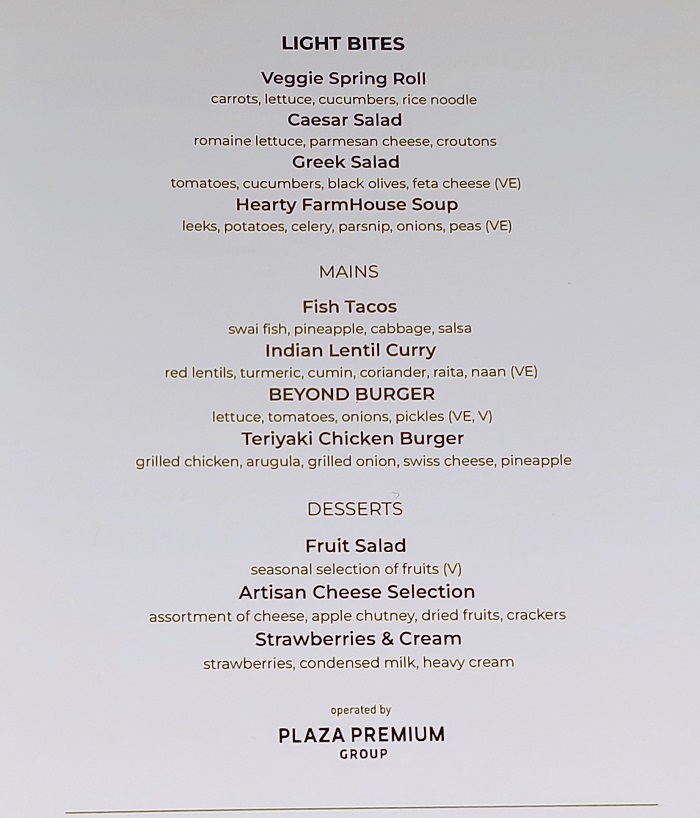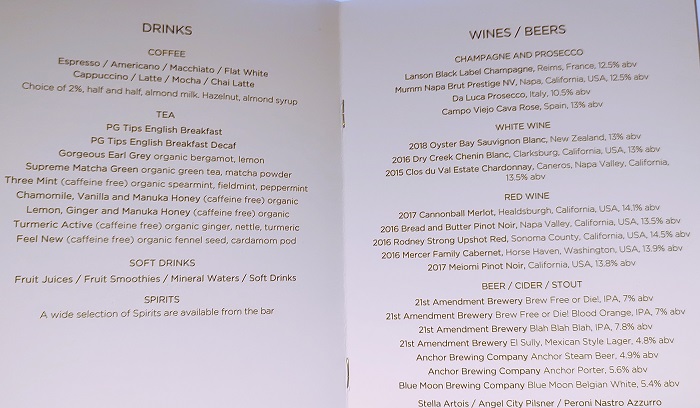 I ordered a glass of champagne to start this trip.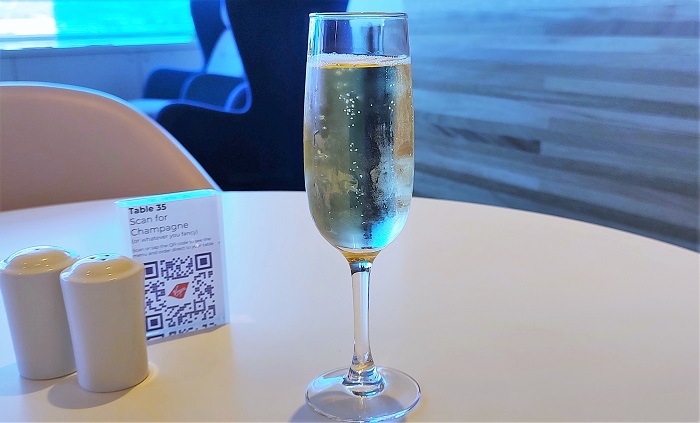 Vietnamese fresh roll.
Indian lentil curry.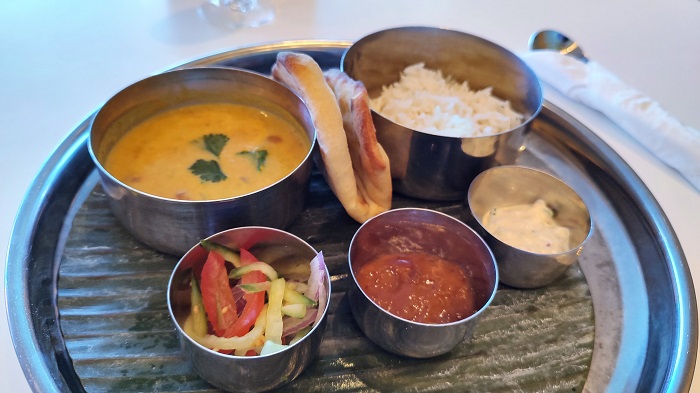 Cheese plate.
Strawberries in cream.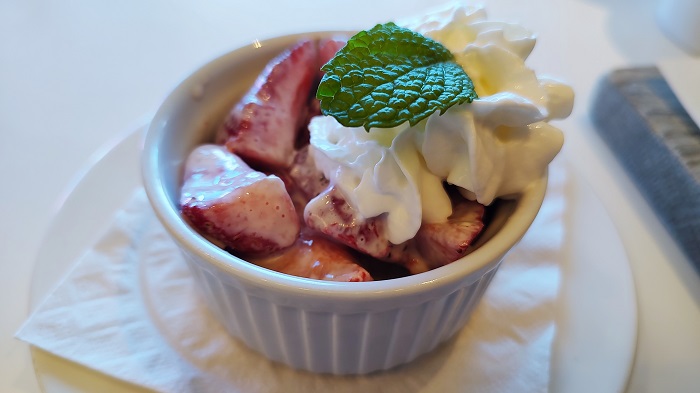 Today's flight was going to be full. I took AF offer to upgrade to J for my CDG-LIS for around $116 and that gave me SkyPriority 2 for the transatlantic portion.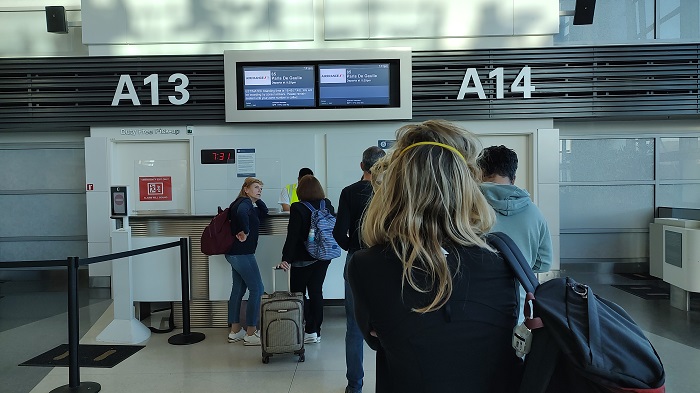 Lining up at Zone 2.
Time to board. Two crew members were positioned to welcome pax as they entered the plane.
Passing through the Y+ cabin. Good thing it's going to be phased out eventually.
The Y cabin. I appreciate the real pillow and thick blanket that AF provides in this cabin.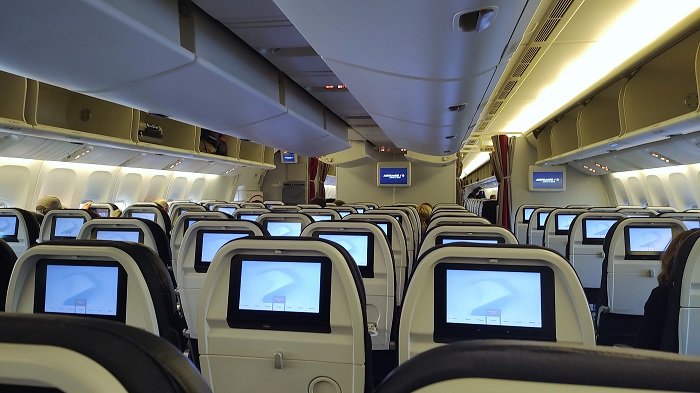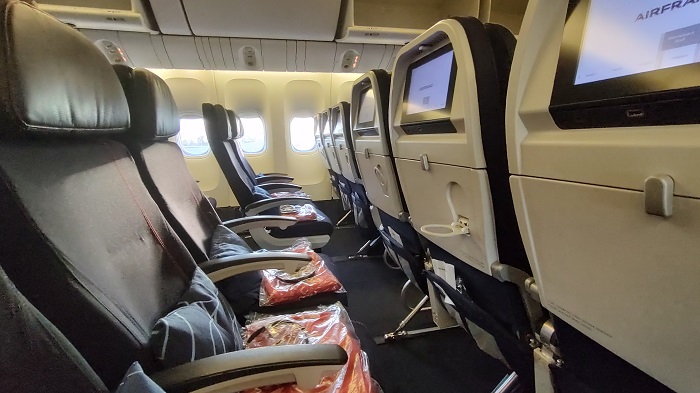 After take off the crew passed the sanitary kits.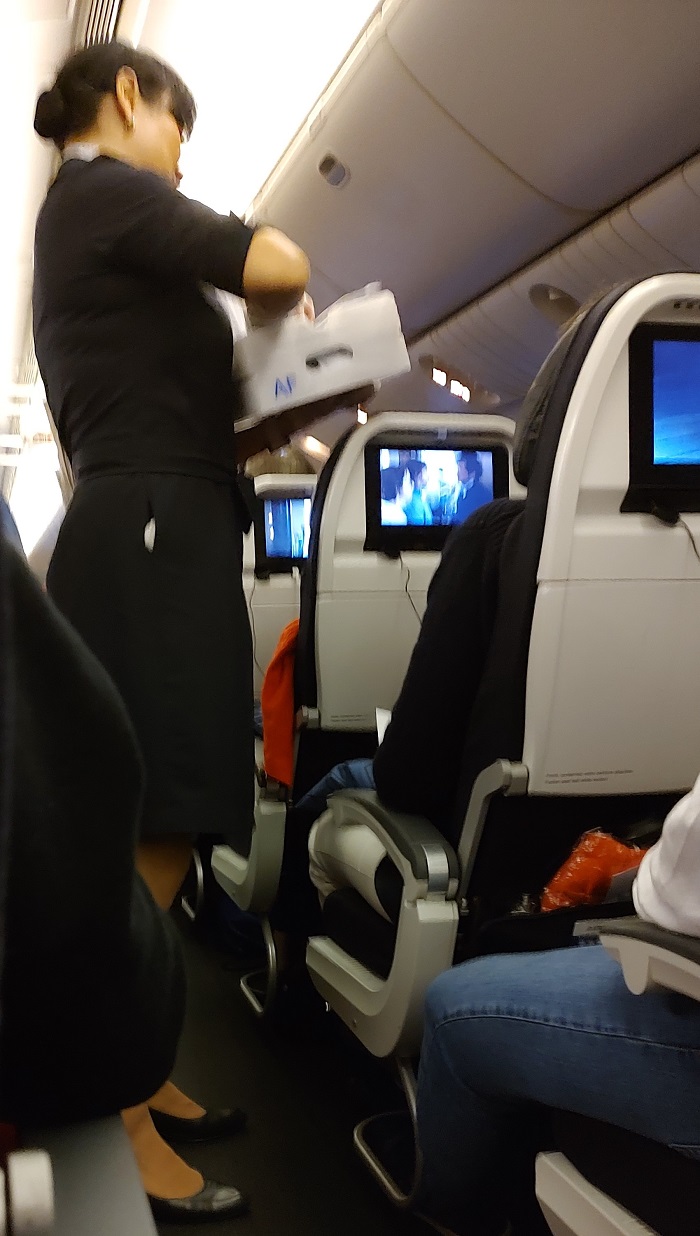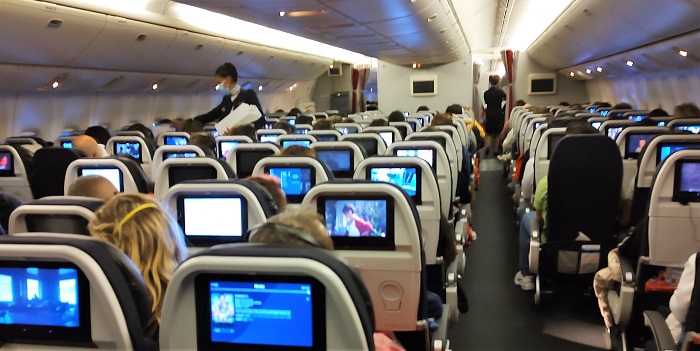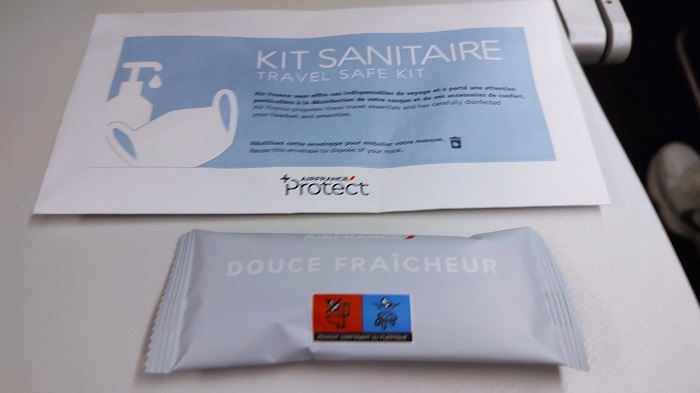 Lunch was announced and there was a choice between chicken or pasta. Crew started the service from back to front which gave an opportunity to those in the back to have a choice. I had the chicken.
Banana/chocolate marble cake.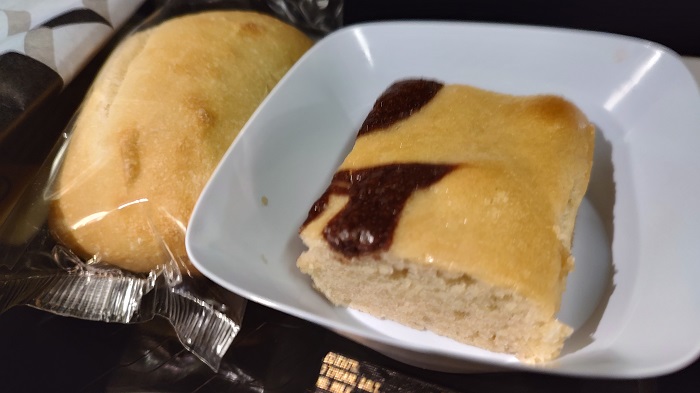 Le fromage. :P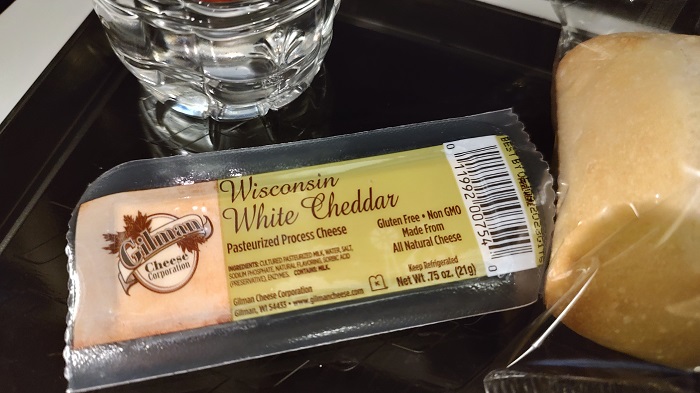 I had tea after the meal service.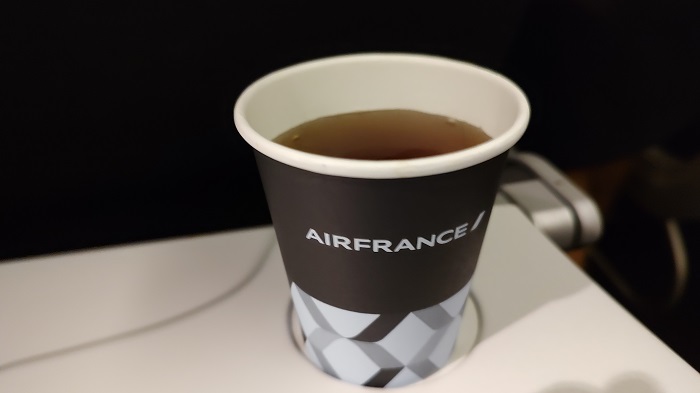 A quick visit to the WC.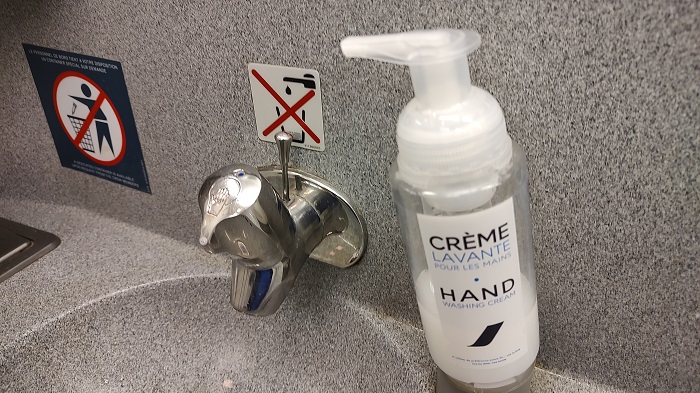 Snacks after the meal service.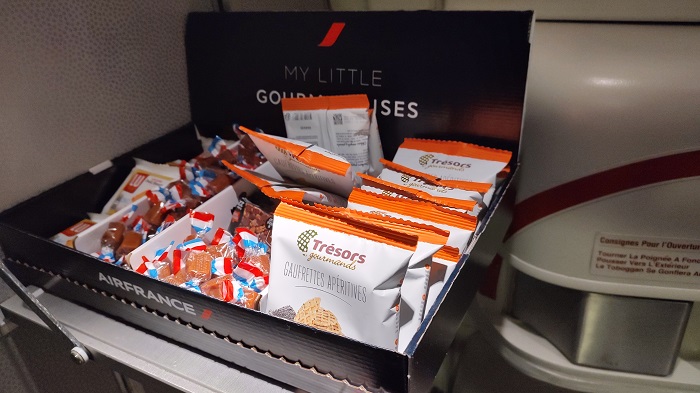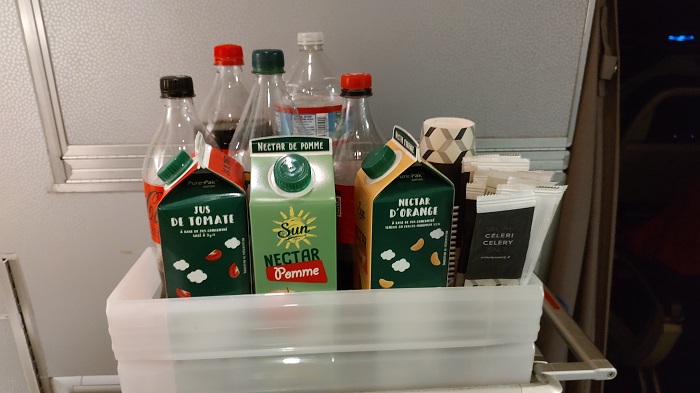 The breakfast was a disappointment full of package items loaded with sugar and carbs.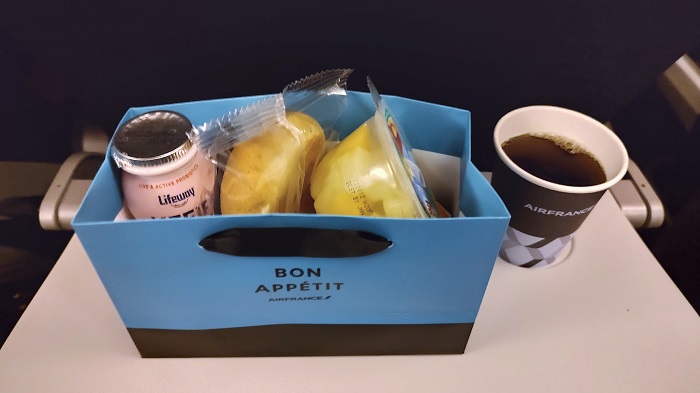 Arrival into CDG and soon I was transferring to the 2F terminal. Thankfully it was very quick and I must have spent no more than 20 min. at Passport Control.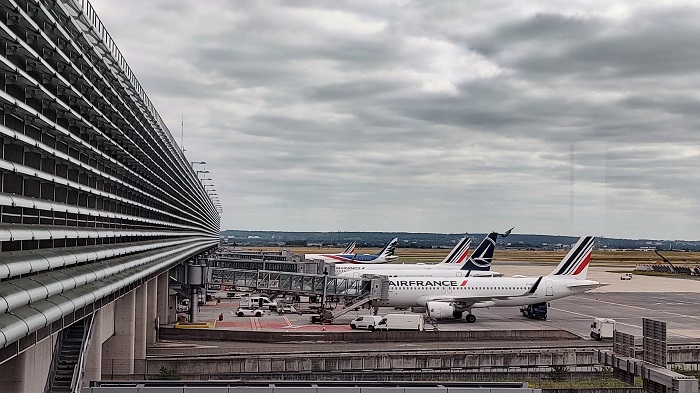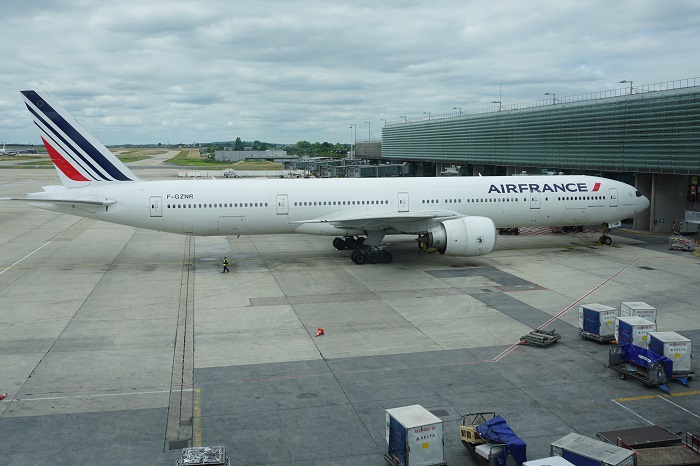 ========== San Francisco Intl Arpt (SFO) - ==========
Security/Immigration efficiency:
9/10
Services and activities:
9/10
General cleanliness:
10/10
========== Virgin Atlantic Clubhouse ==========
========== Air France - Airline ==========
On-time performance:
9/10
Breakfast or light meal before arrival:
3/10
========== Paris Charles De Gaulle (CDG) - ==========
Security/Immigration efficiency:
9/10
Services and activities:
9/10
General cleanliness:
10/10
Summary:
Right after this trip AF sent me an email congratulating me for my Silver status. That was quick.

The lounge experience at VS Clubhouse was fantastic in terms of food and drink. Not so great if you plan to connect to the internet.

AF is a solid carrier and crew was friendly and efficient. There are things that AF excels like providing champagne to all pax and offering decent actual pillows in Y. The first meal and snacks were solid but the breakfast before arrival was a big let down. There could be an effort to offer more protein instead of sugar and carbs.

Overall I enjoyed my experience with AF and will definitely fly with them again.