Prologue:
Welcome to this short domestic report on Aegean which was in Business class.

Originally the ticket was purchased in Y but I tried my luck at bidding for an upgrade for the minimum amount of EUR
40 and to my surprise it was accepted. The same for our Vendredi13 who accompanied me on this flight.

As I found out A3 is an excellent company that is very consistent and even on this less than 1 hr. flight the service and food in the J cabin was up to standards.

Arrived at the check in counter and was helped by an attentive and smiling agent.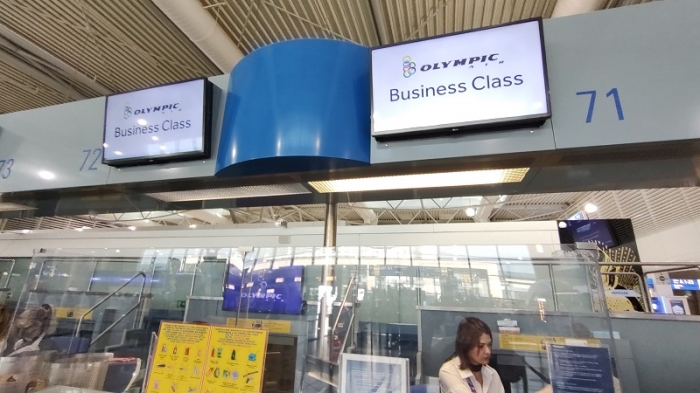 On our way through security and the A3 lounge.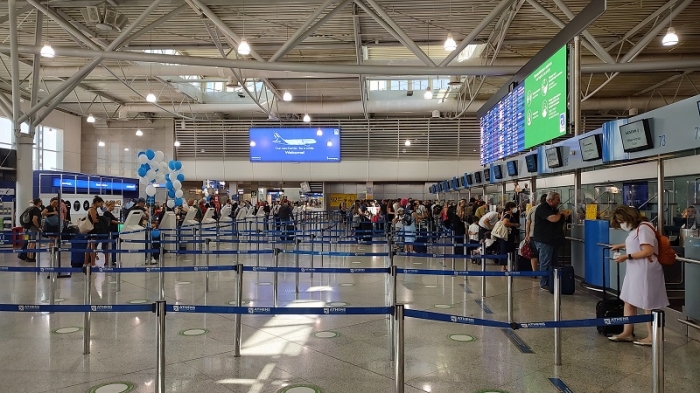 The A3 lounge in the Schengen area is not very big and can get crowded during peak hours. If you are here when it is not so full then it is a good lounge to relax and grab a quick bite
Reception desk.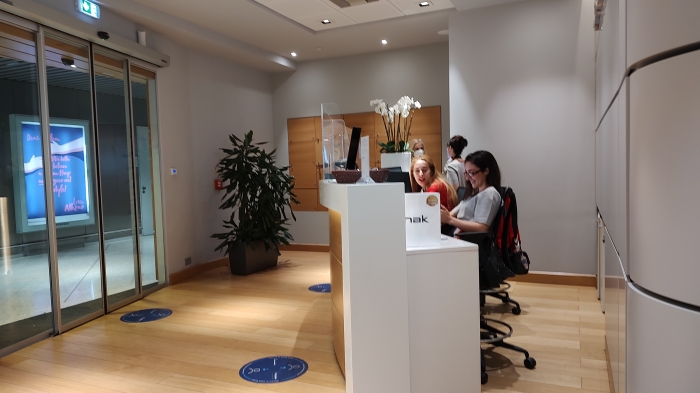 Back of the dining room with individual counter chairs.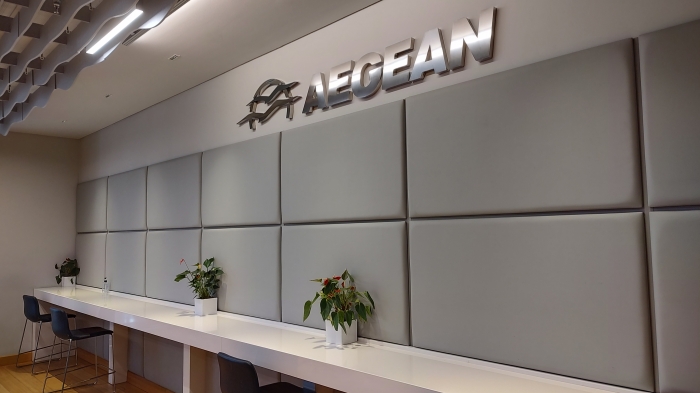 At the end of the other side of the room past the buffet and in the dining area.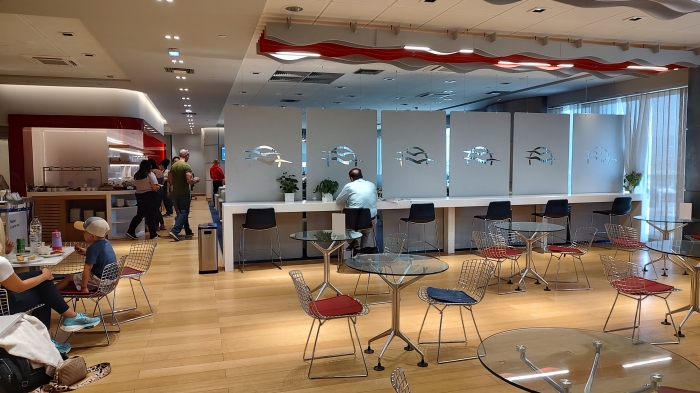 Mostly cold finger snacks.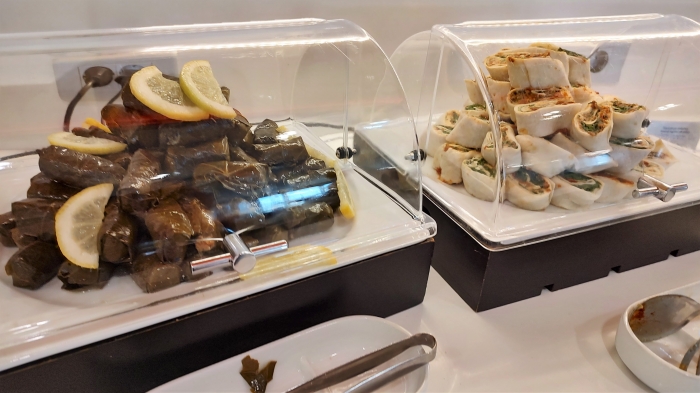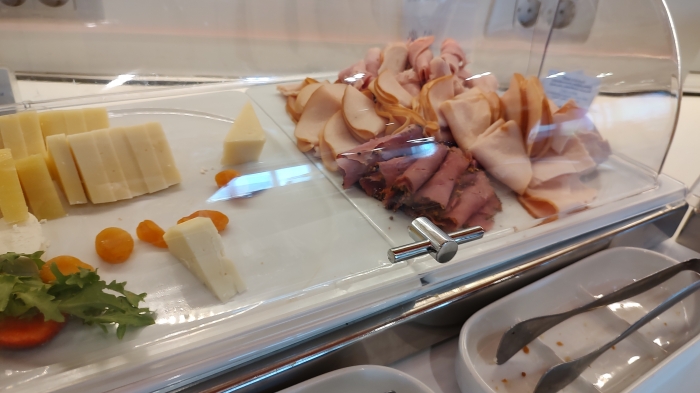 The only hot options were pastries. They can be savory with a spinach and feta filling or sweet with custard.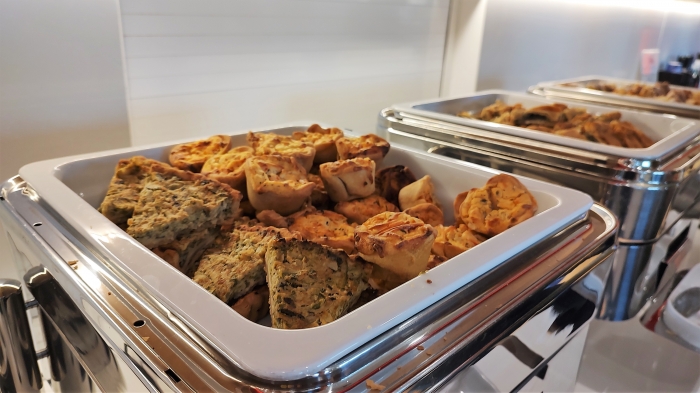 Salad and juices.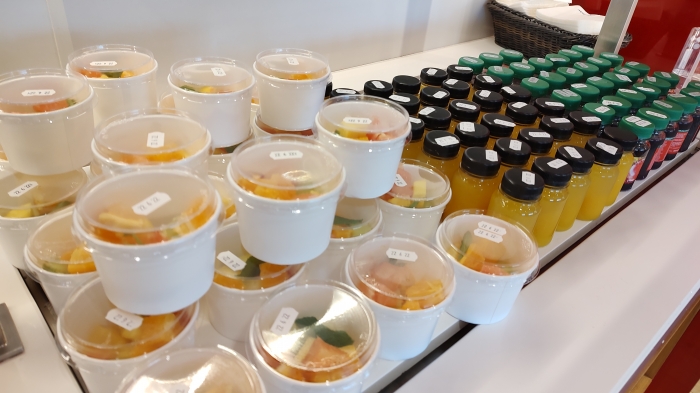 Greek pastries.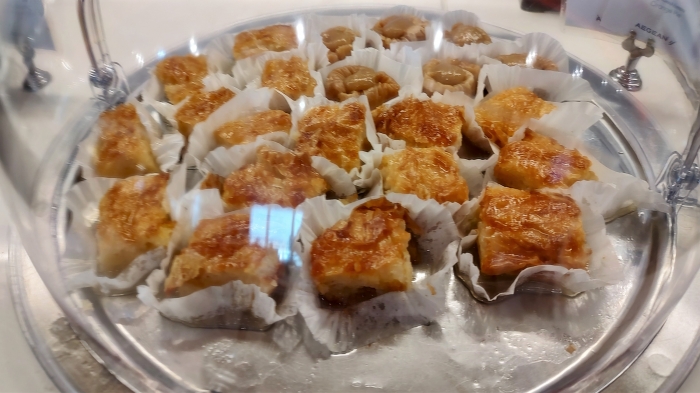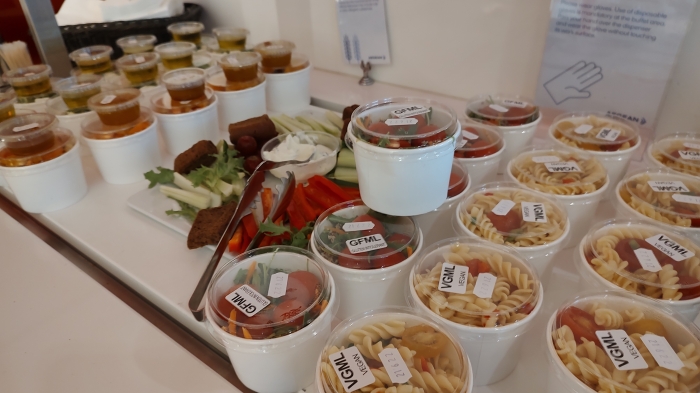 My snack.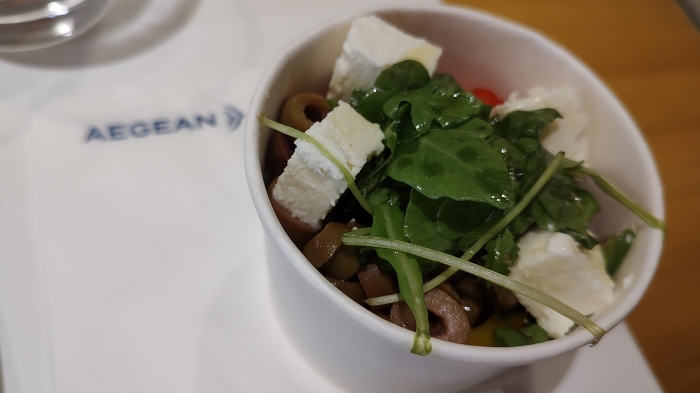 We had to take a bus to board the plane.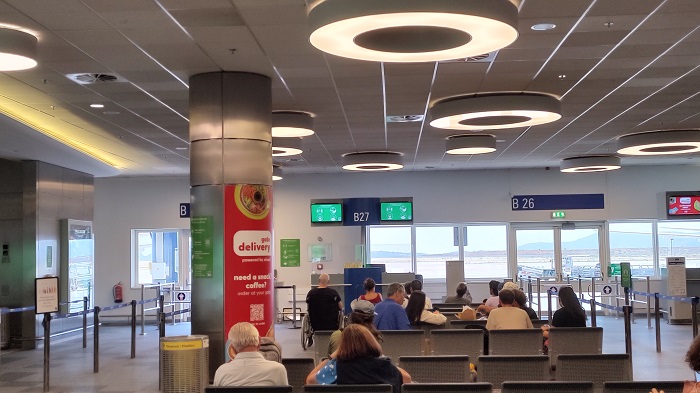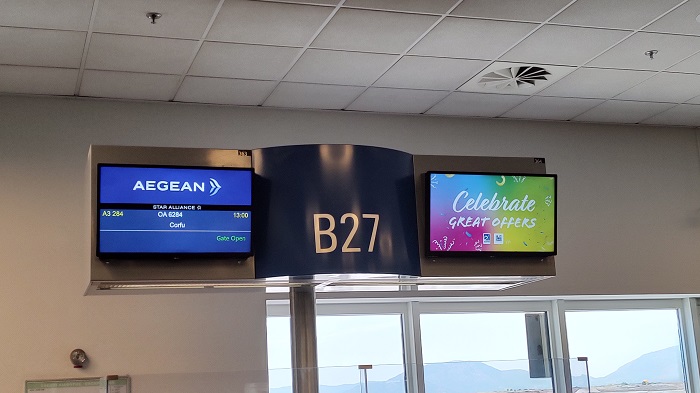 Boarding.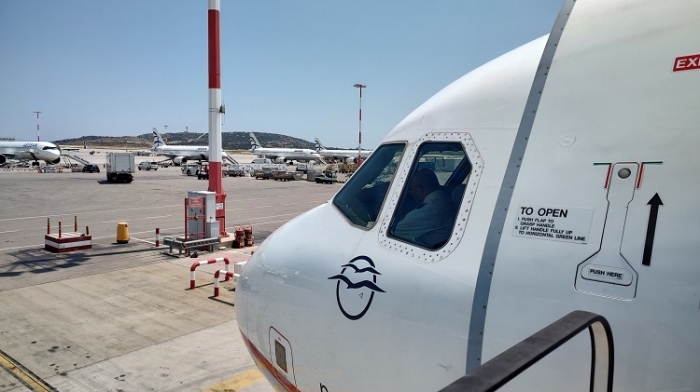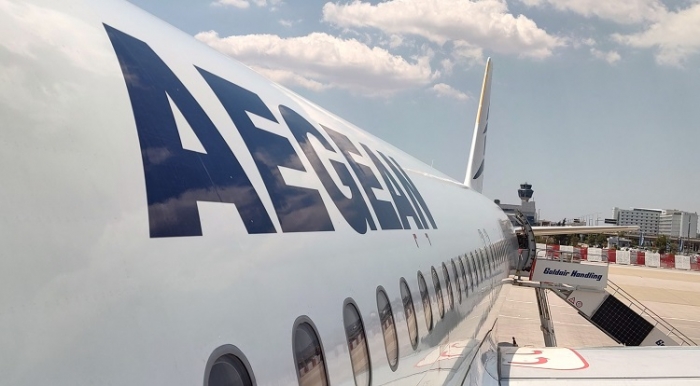 Good legroom on the first row.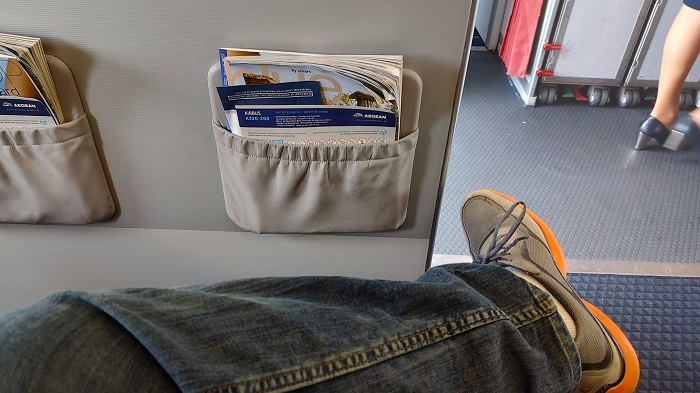 FA greeted pax as they boarded and distributed sanitary wipe.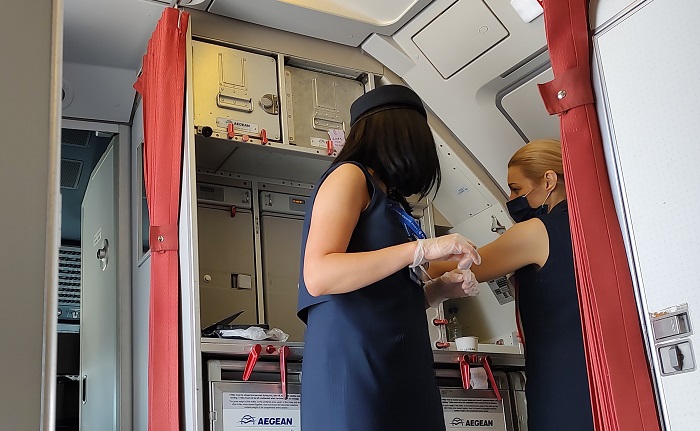 Finally door was closed and we take off. My attempt at getting at shot from the aisle.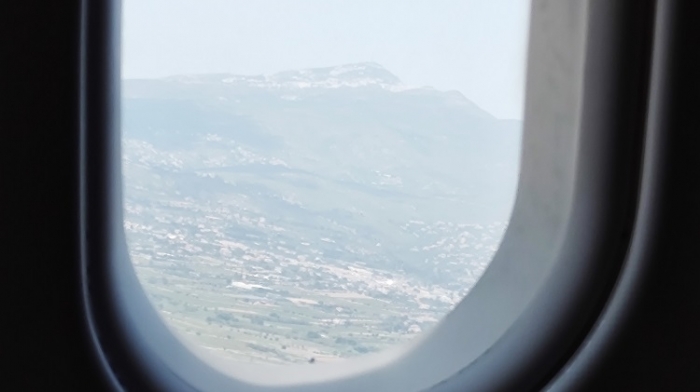 Galley.
Surprised to see a tray mat used for this short flight.
Snack was distributed on porcelain plate along with drink of choice in glassware. No shortcuts taken.
Smoked trout and shrimp canapes. Milk and dark chocolates were placed on the tray.
Landing in Corfu.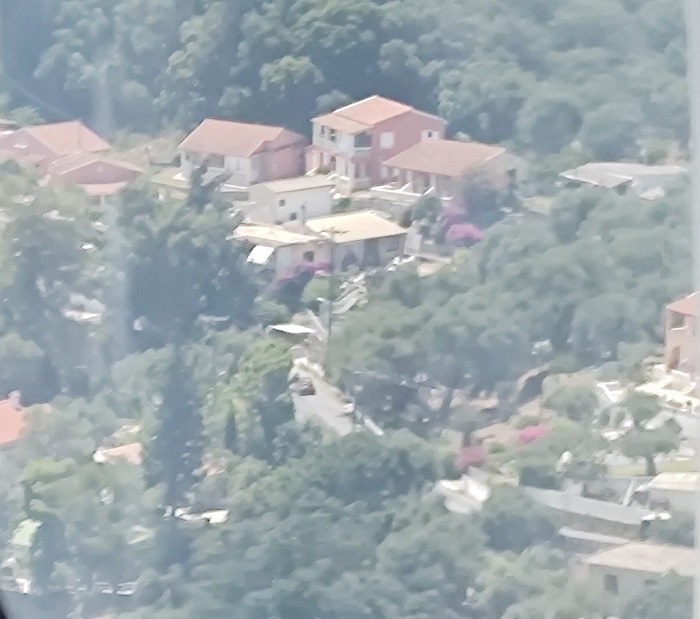 We deplaned on the tarmac and walked directly to the terminal inside.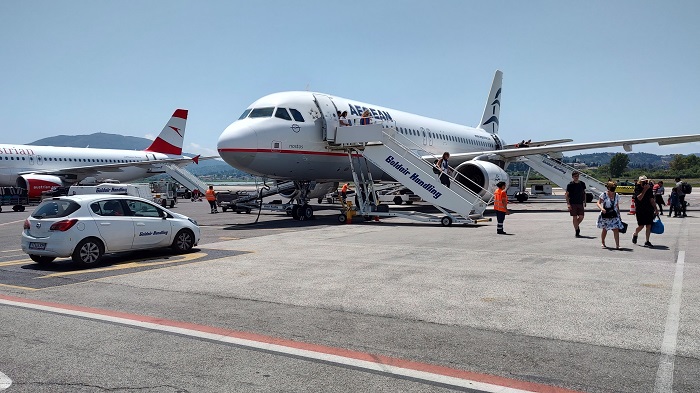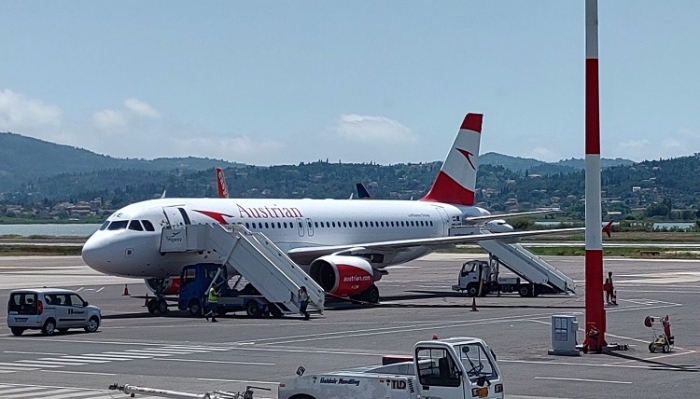 Some images of Athens.
Change of the guards on Sunday at the Parliament.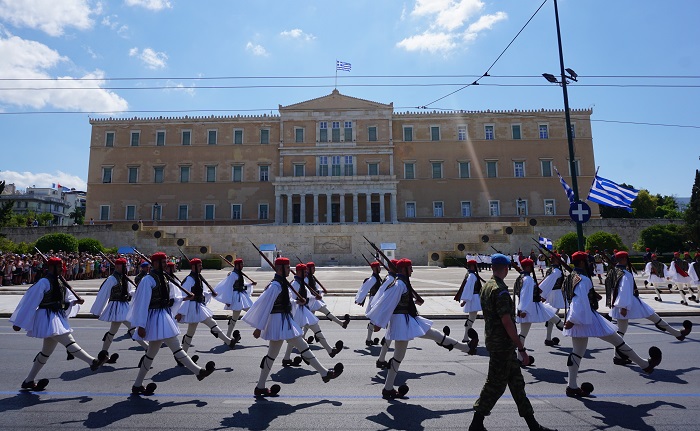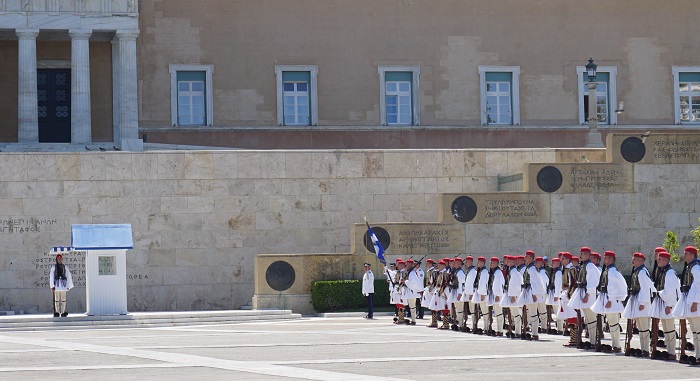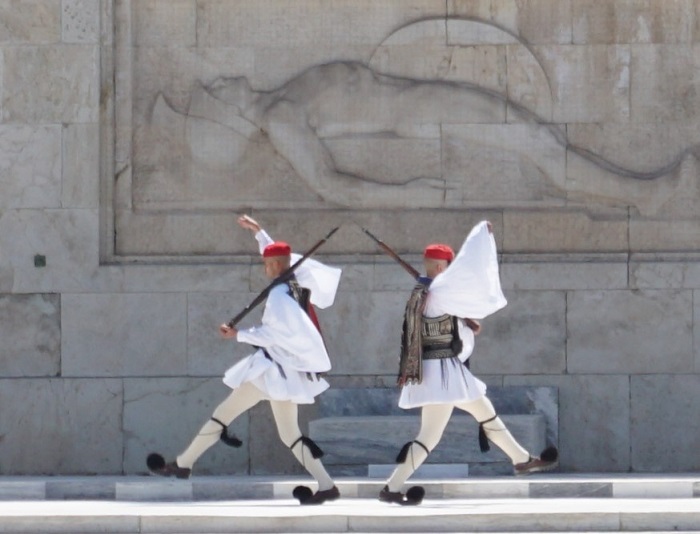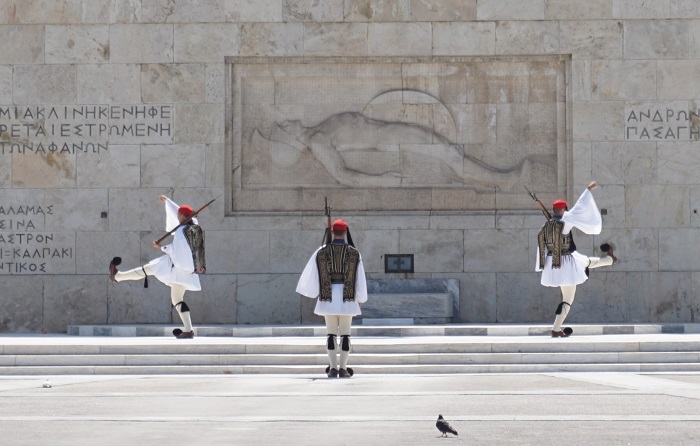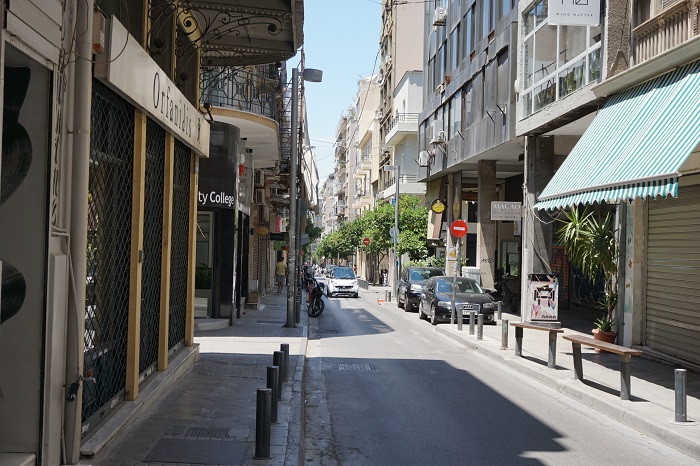 Acropolis.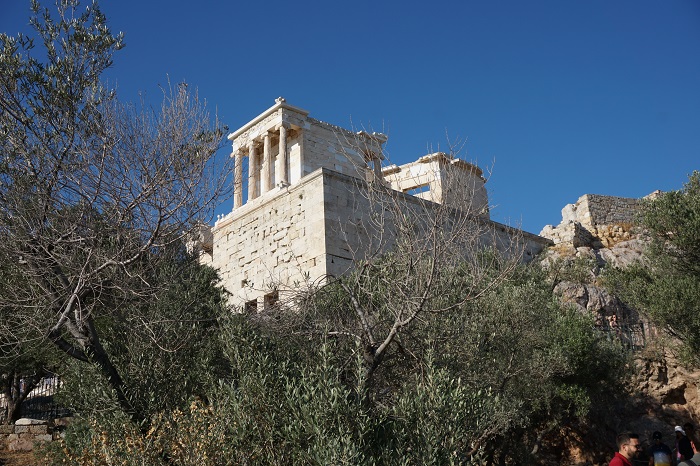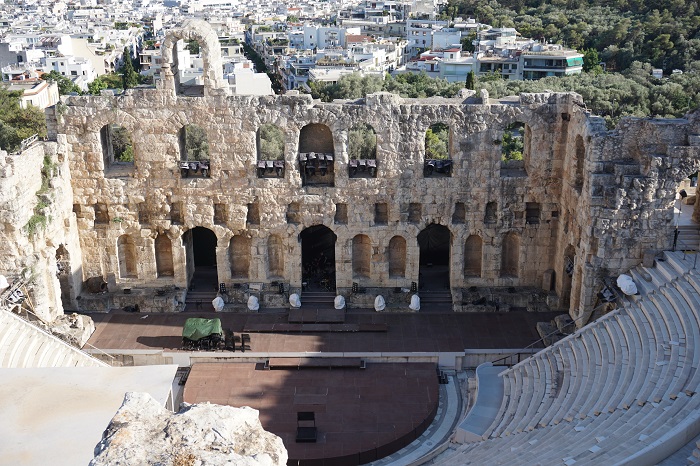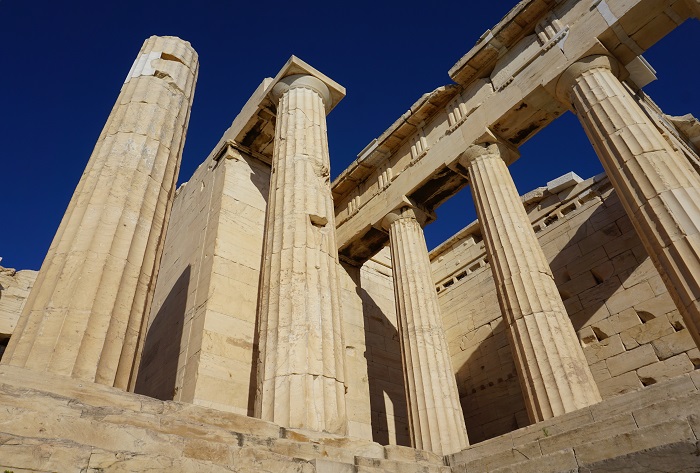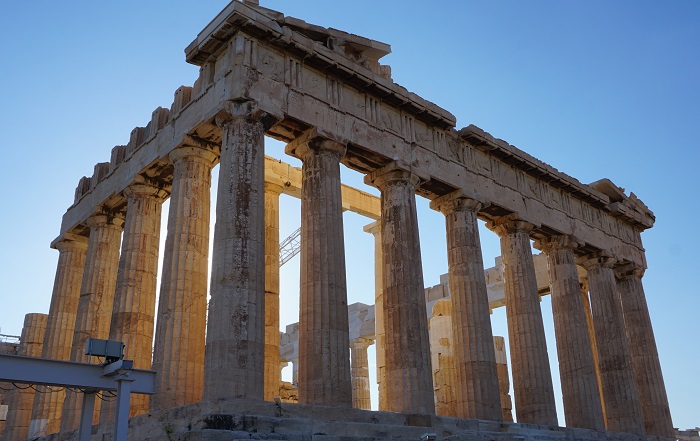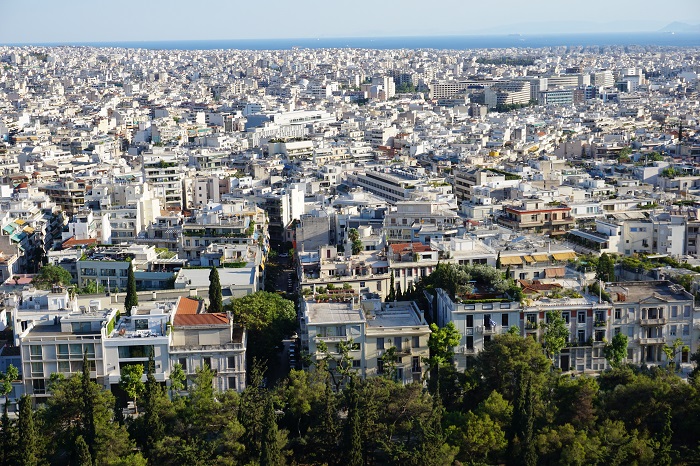 There is a lot of graffitt around this city.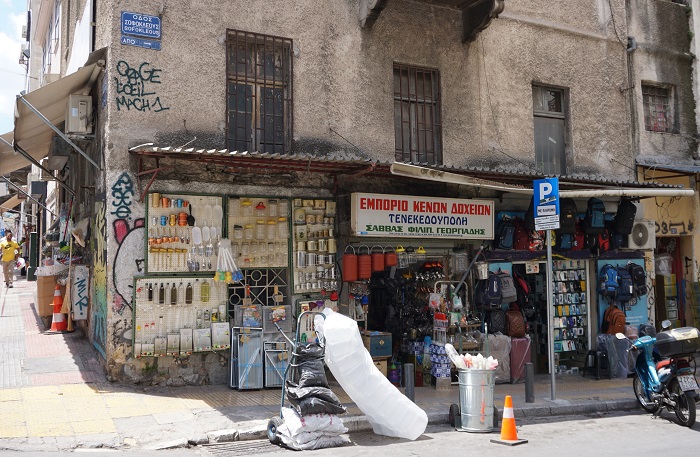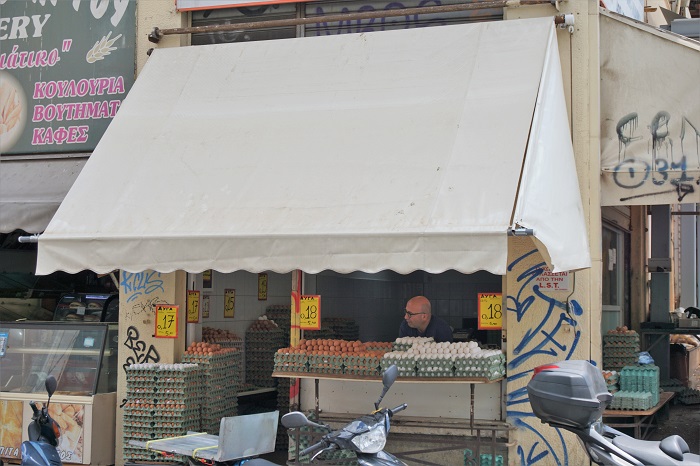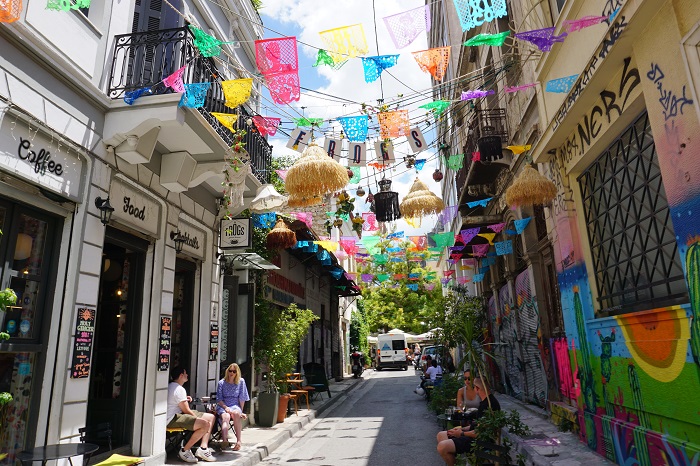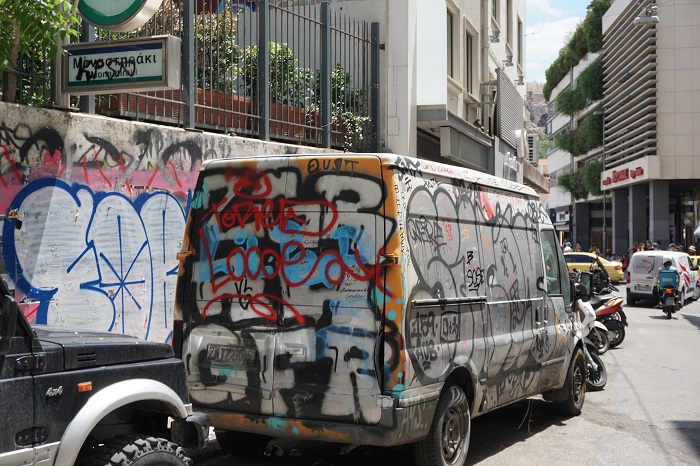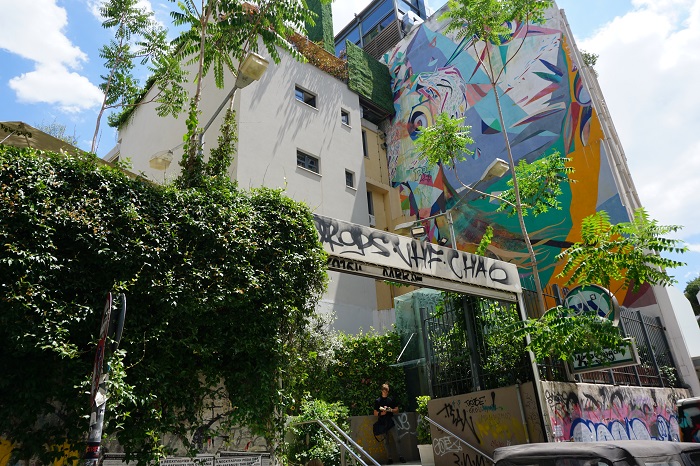 ========== Eleftherios Venizelos Intl Arpt (ATH) - ==========
Security/Immigration efficiency:
9/10
Services and activities:
9/10
General cleanliness:
10/10
========== Aegean Business Lounge ==========
========== Aegean Airlines - Airline ==========
On-time performance:
8/10
Breakfast or light meal before arrival:
0/10
========== I Kapodistrias Arpt (CFU) - ==========
Security/Immigration efficiency:
9/10
Services and activities:
8/10
General cleanliness:
10/10
Summary:
Aegean proved to be a great experience even for a short domestic leg. For a flight that is less than 1 hr. the snack that I received surpassed my expectations.

Service was charming and proactive. As with all other flights once the plane parked a FA stood between J and Y to make sure that pax in J disembarked first.