Prologue:
As it turned out my connecting flight was also delayed by about 1:23 hr due to the strike that was called by the ground staff at AF and the airport personnel. This was the beginning of the summer of hell when thousand of bags were not reunited with their respective travelers creating a nightmare of epic proportions for the airline and its passengers.

It took me approximately 2 weeks to get my lost bag when I returned to SFO. I filed a report and was issued a tracking number but the information online on Worldtracer was never updated. I checked the site every day and there was no news. Finally an AF agent at the airport texted me and sent me a pic asking if this was my bag. Upon confirmation I asked if they could drop it to me but they said that it would probably take 1-2 days. Since I live 10 min. from the airport I decided to just go and pick it up myself. So I consider myself fortunate to have a happy ending but I know that there are others who were not that lucky.

I arrived at 2F and stopped briefly at the lounge there to take a shower and buy some Laduree macarons. Afterwards I took the tunnel that connected to 2E and only had to go through Passport Control.
A nice agent checked me in and welcomed me inside.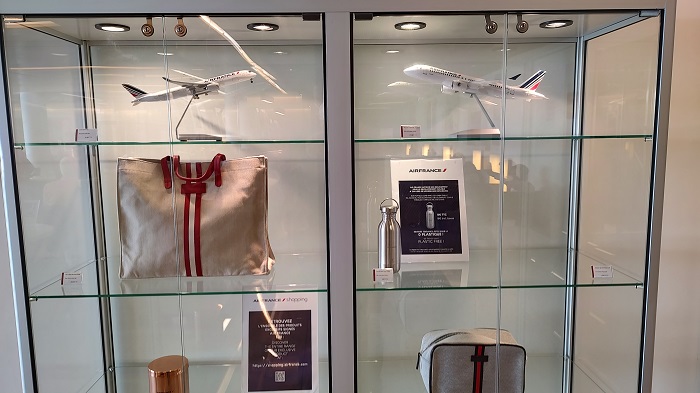 Breakfast was in full display.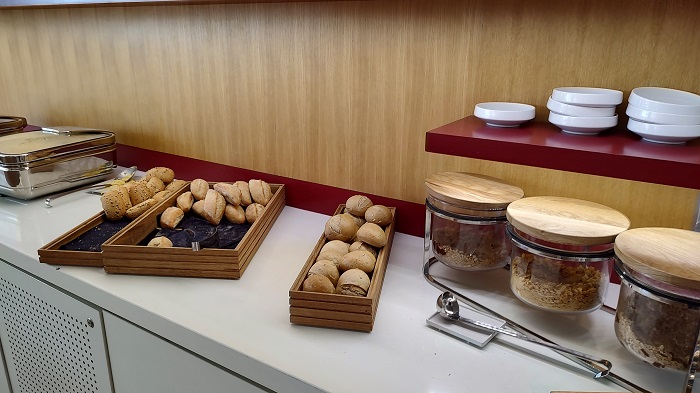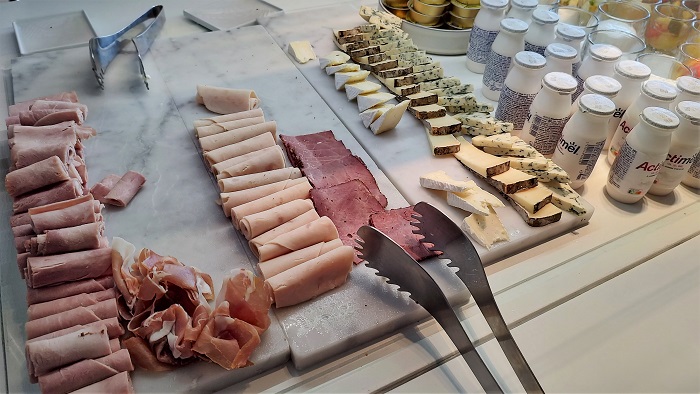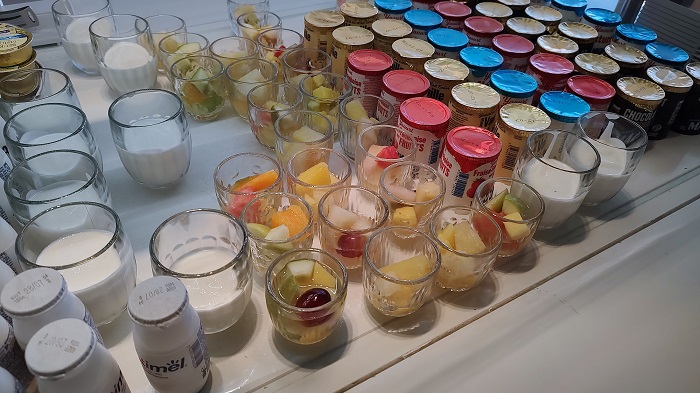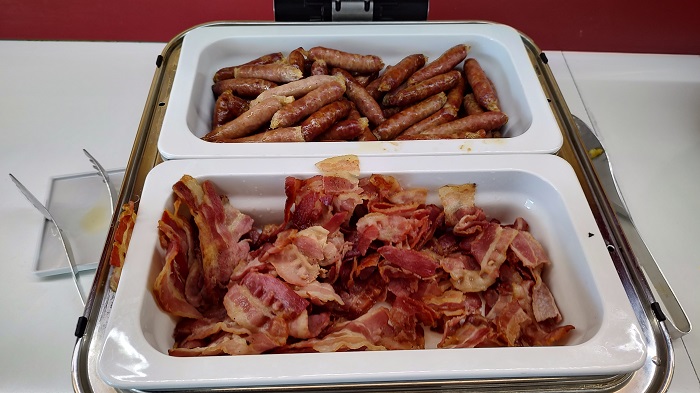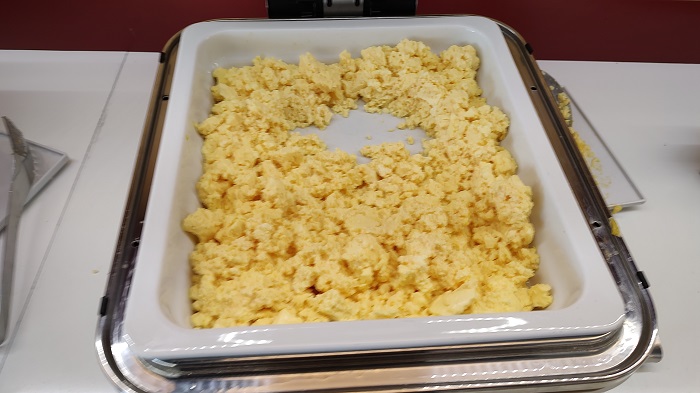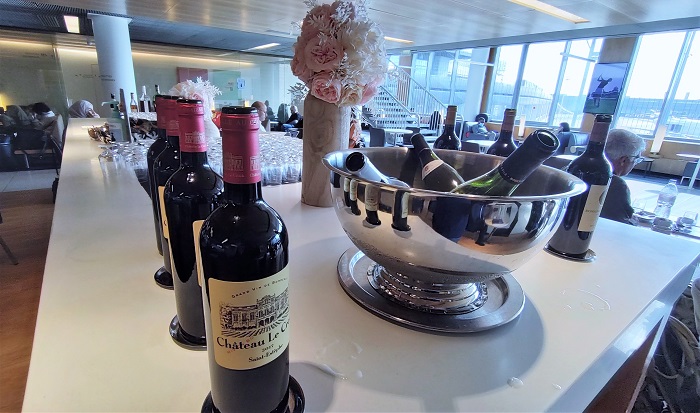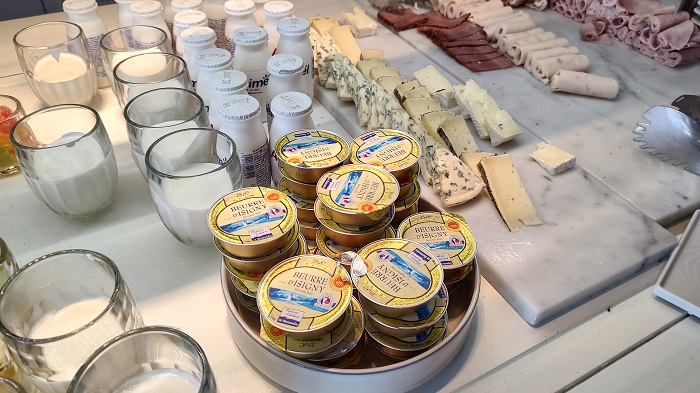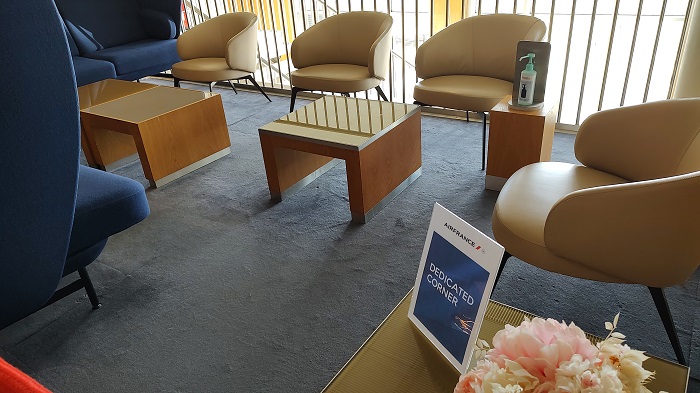 2nd floor.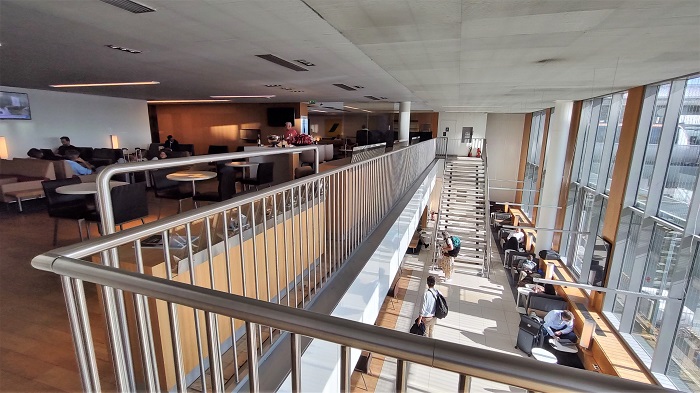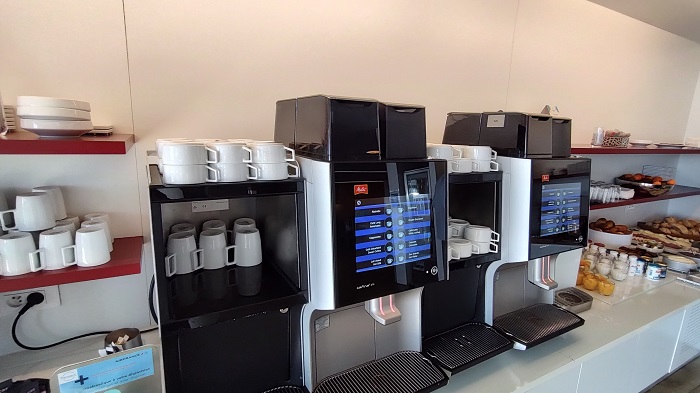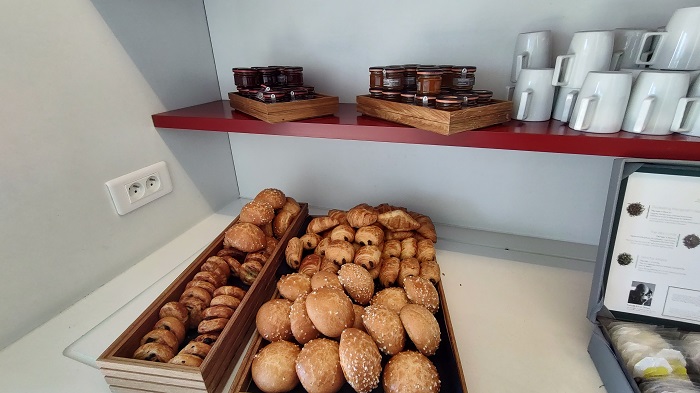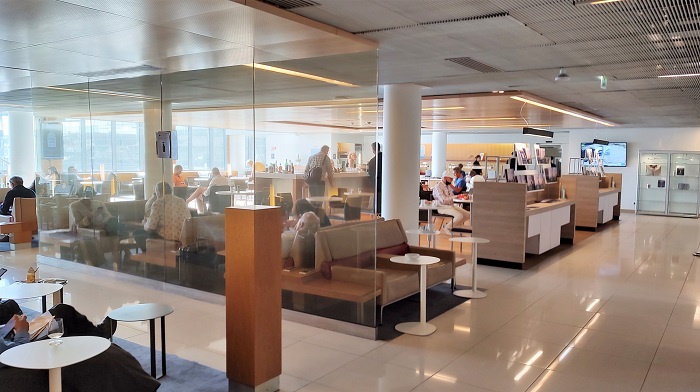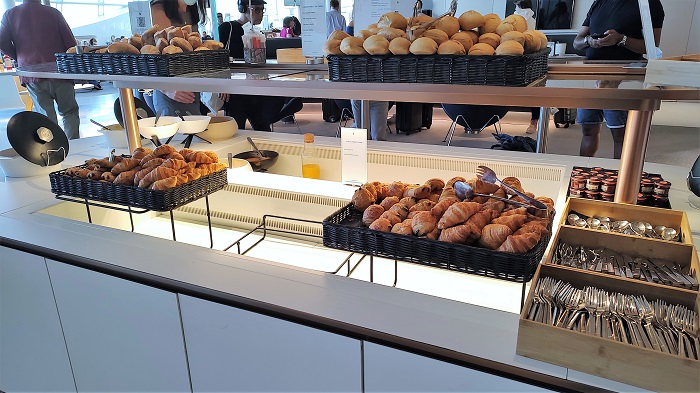 My small corner on the first floor behind the staircase.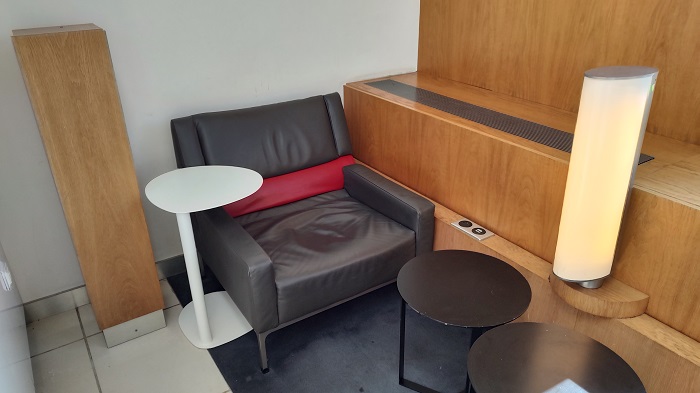 Time to go to the gate. Boarding was on time but we ended up waiting inside the plane.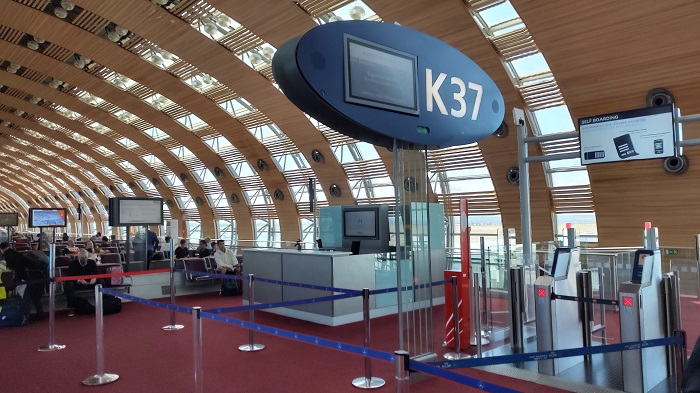 Love the glass jetbridge.
At one point everybody was boarding through 1L door and not using the 2L door. The FA was wondering why she was getting so much traffic so she stopped the flow and called one of the gate agents to rectify the situation.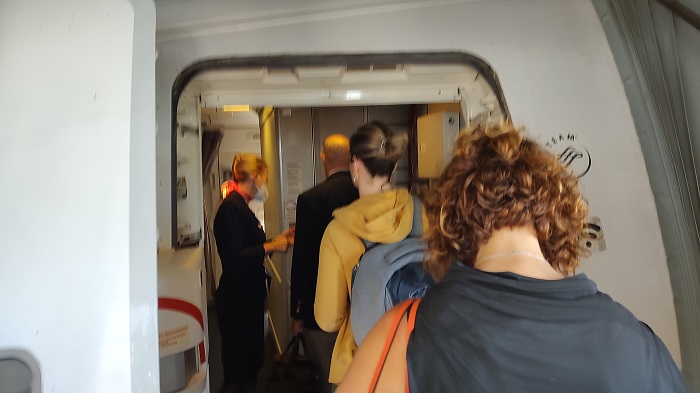 The F cabin.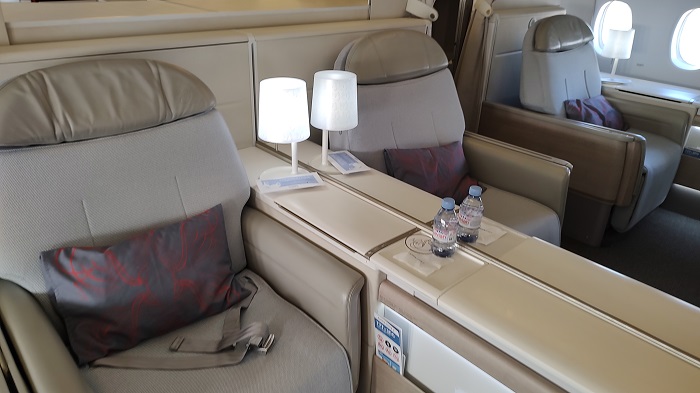 The J mini cabin.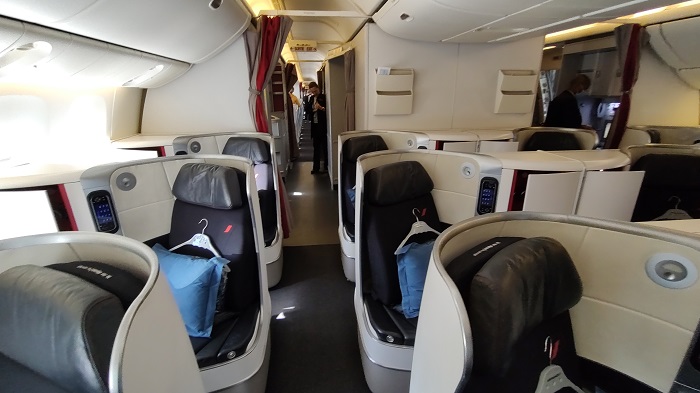 My seat.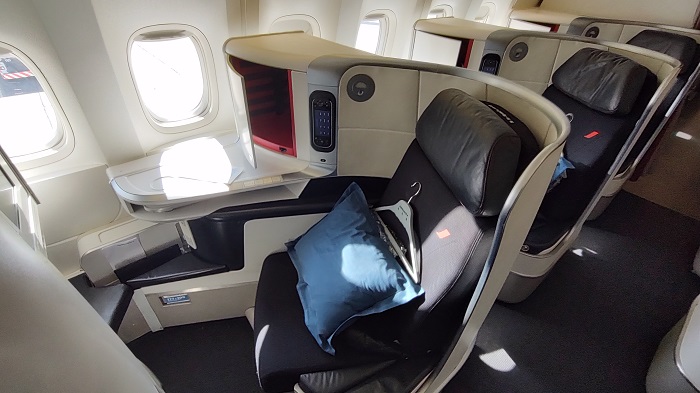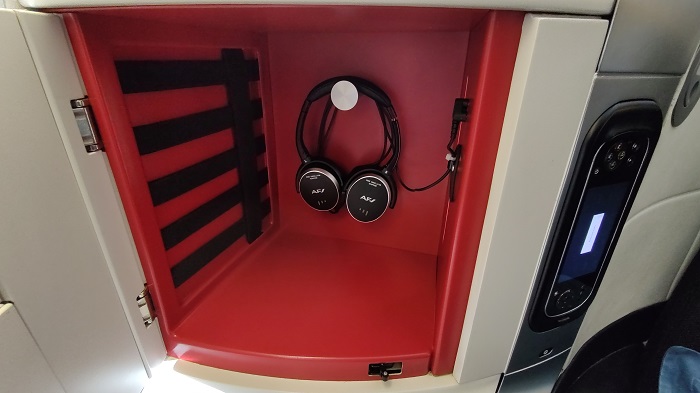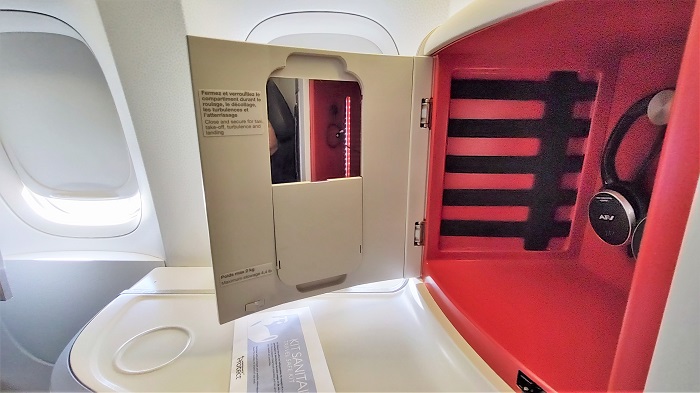 Pretty comfortable seat.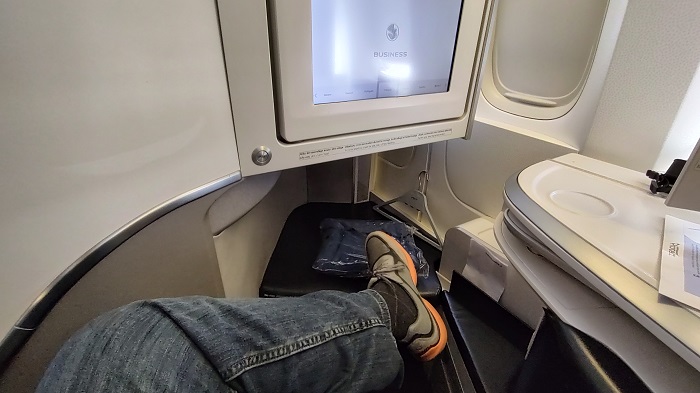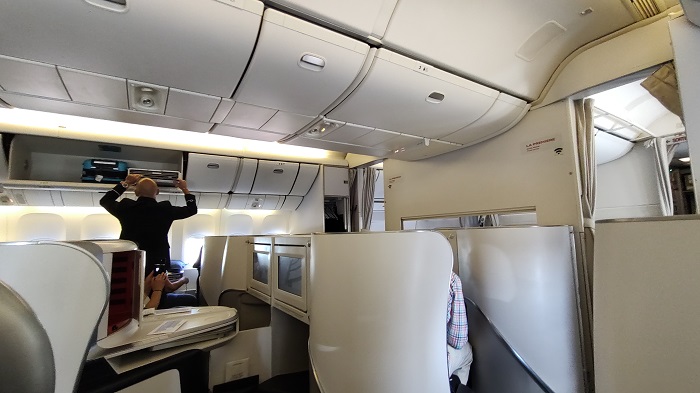 Sanitary kit.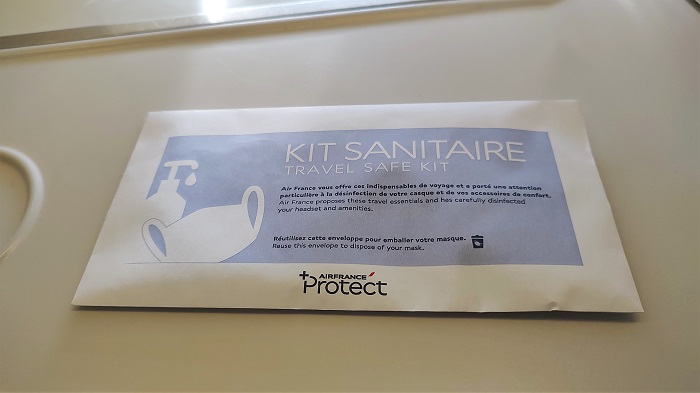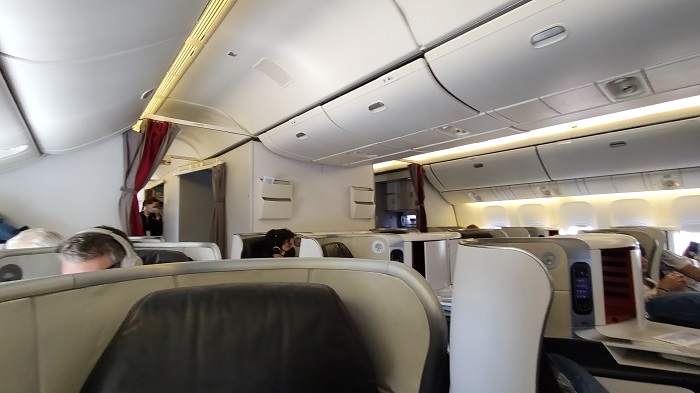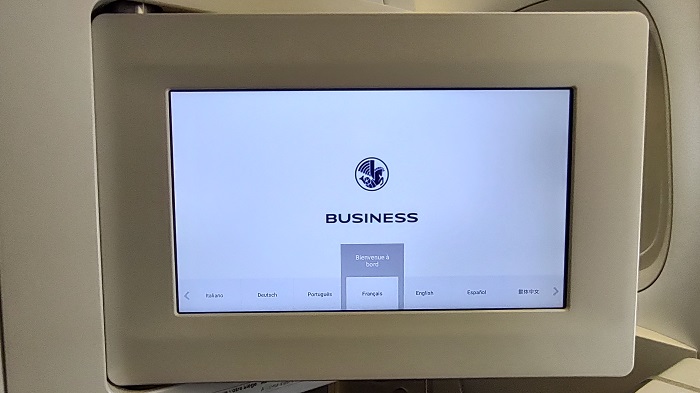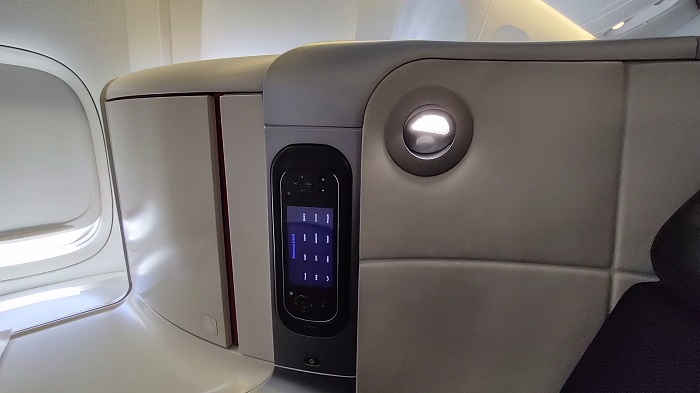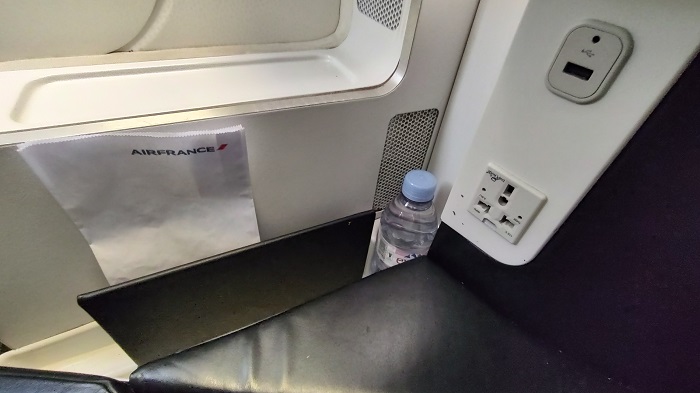 Pillow blanket and coat hanger by the seat.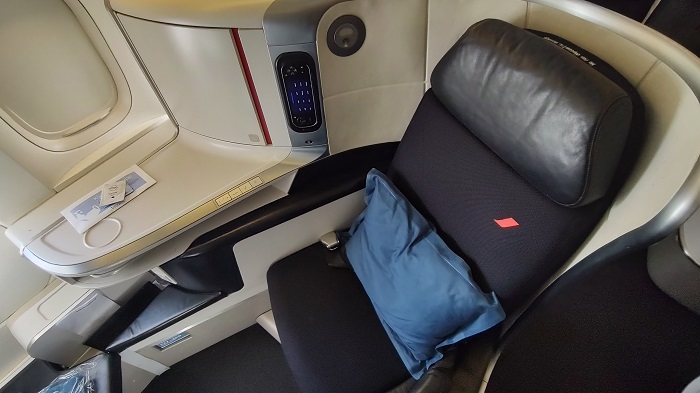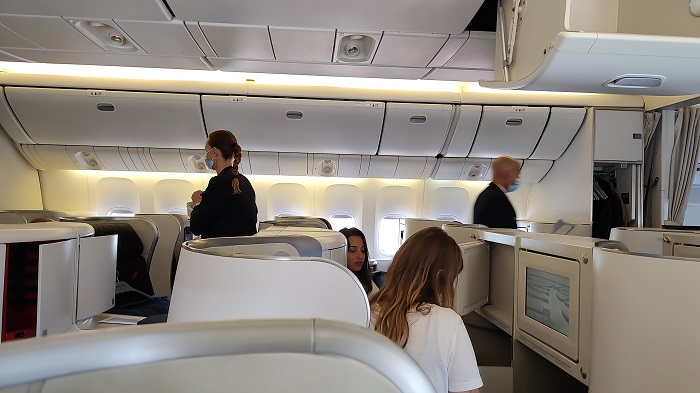 Distribution of menu followed by amenity kit.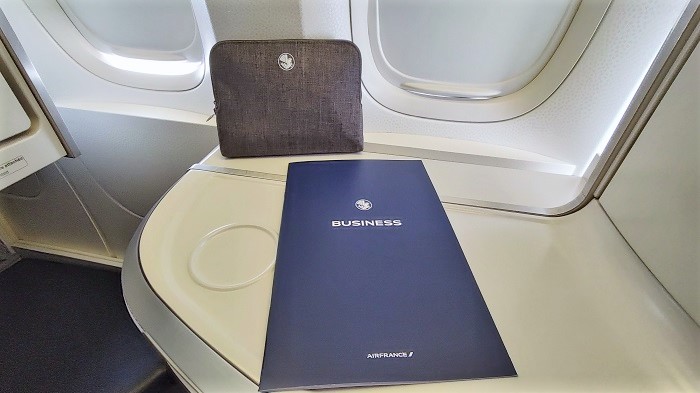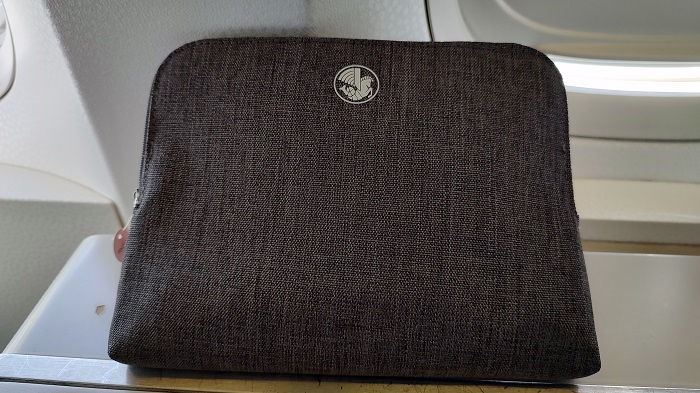 Pre-dept. drinks.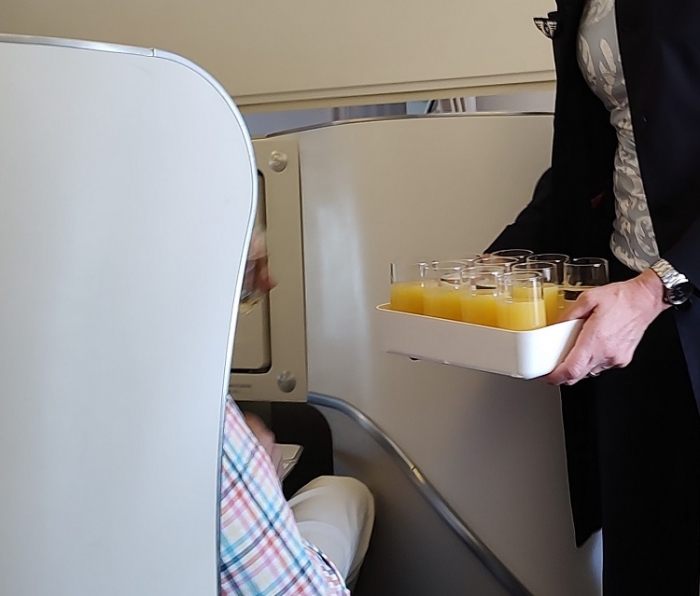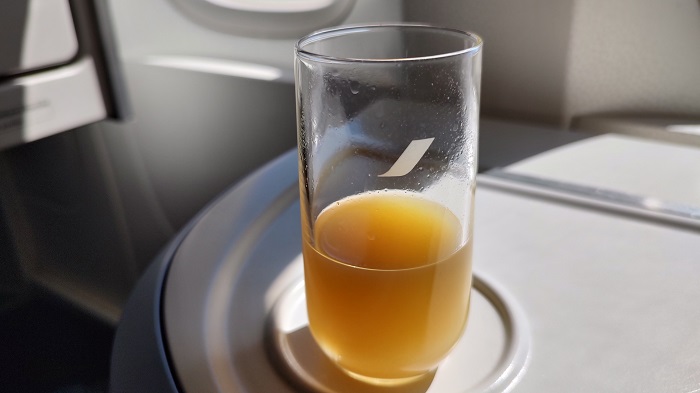 The view from my seat.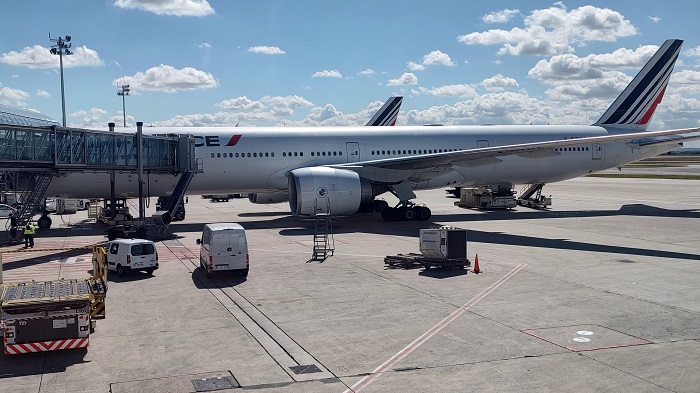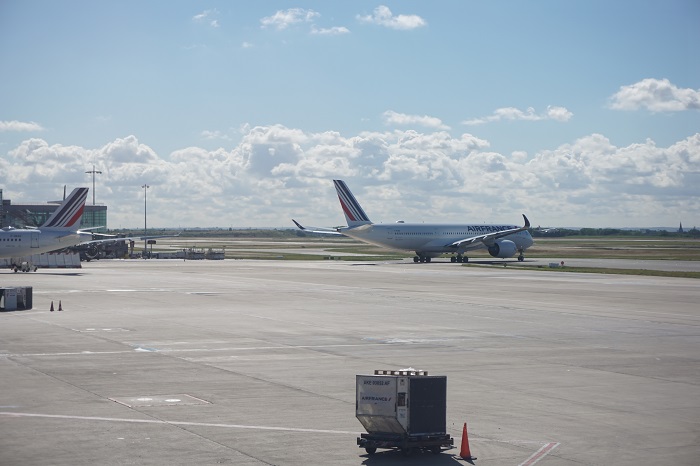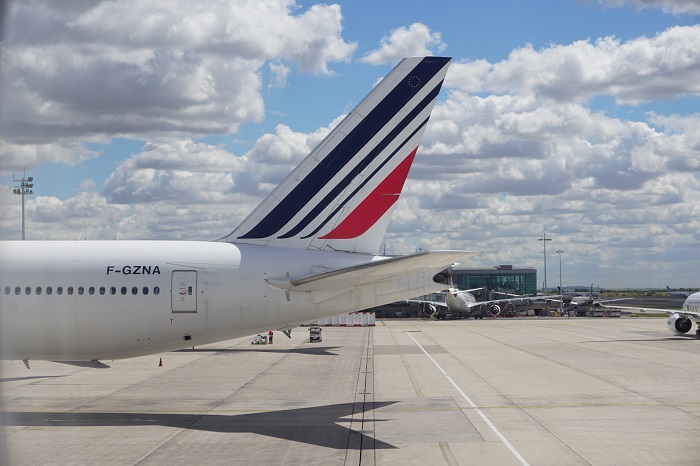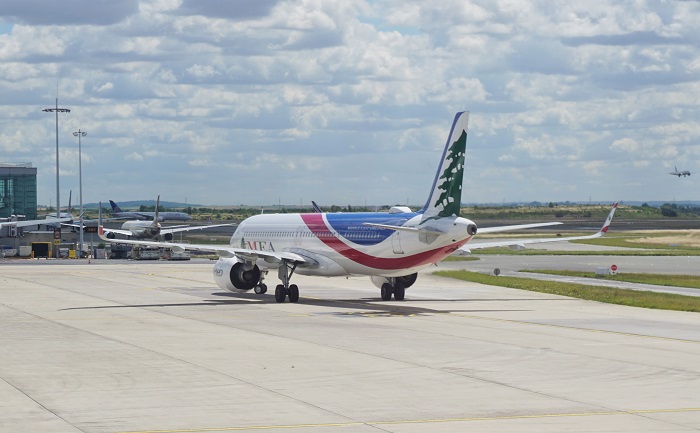 Safety video.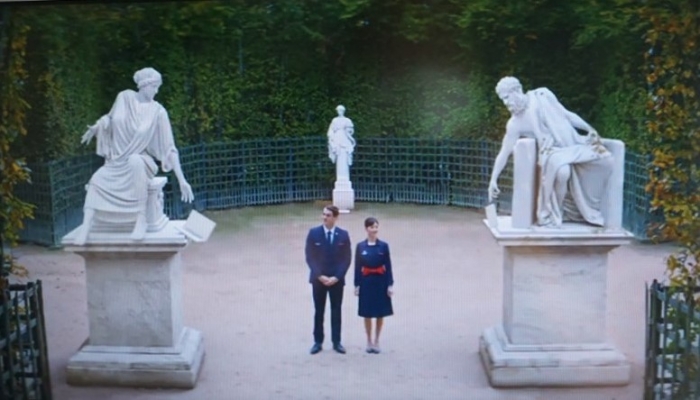 Taxiing out.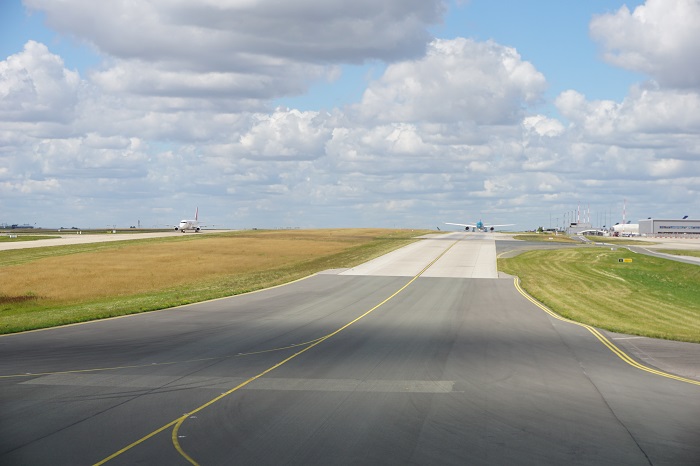 KU landing.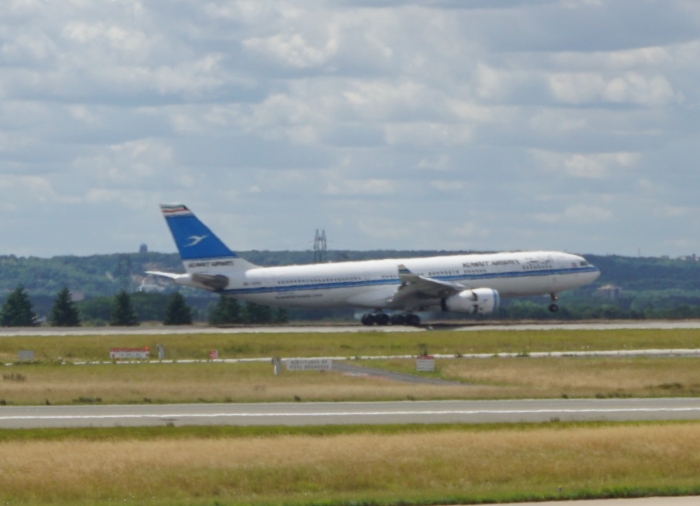 Planes were waiting for their turn.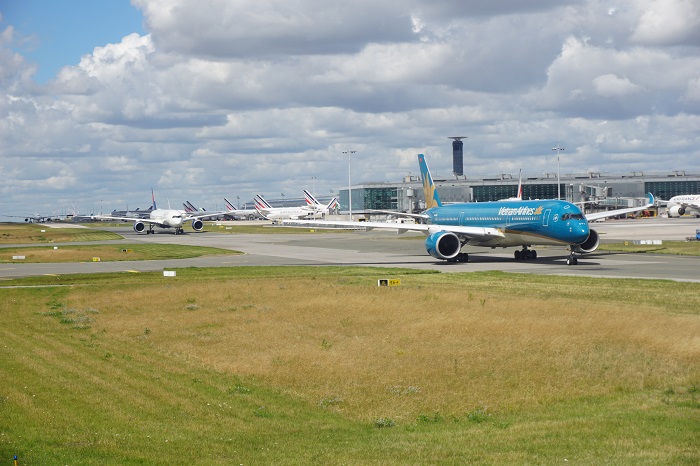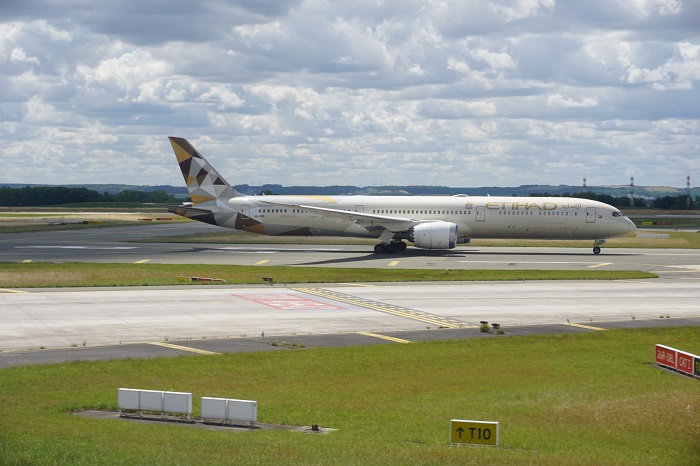 Bye CDG.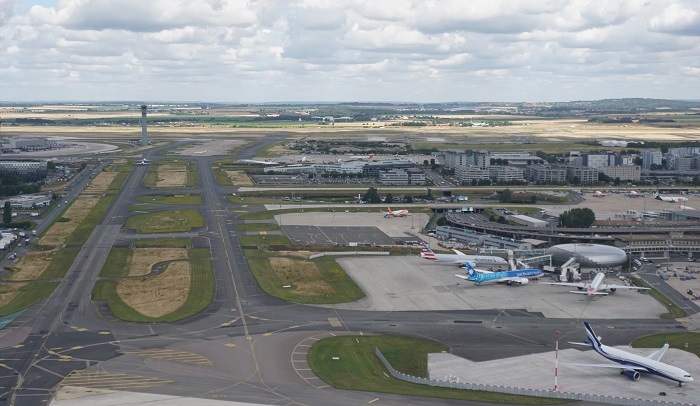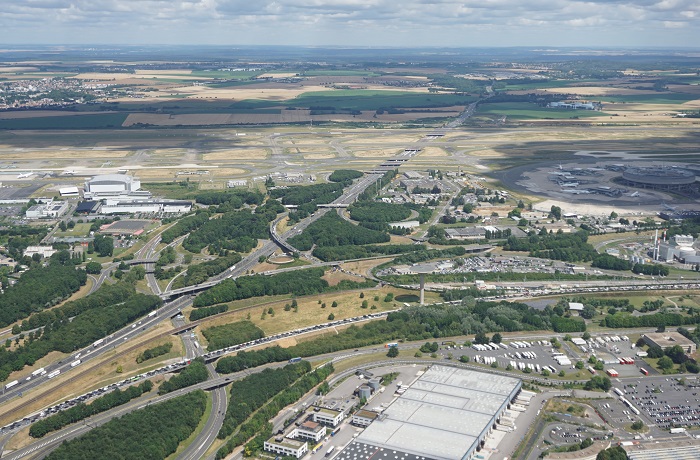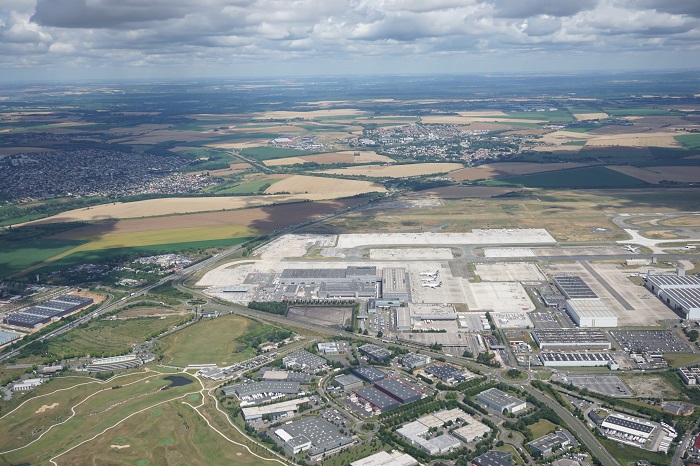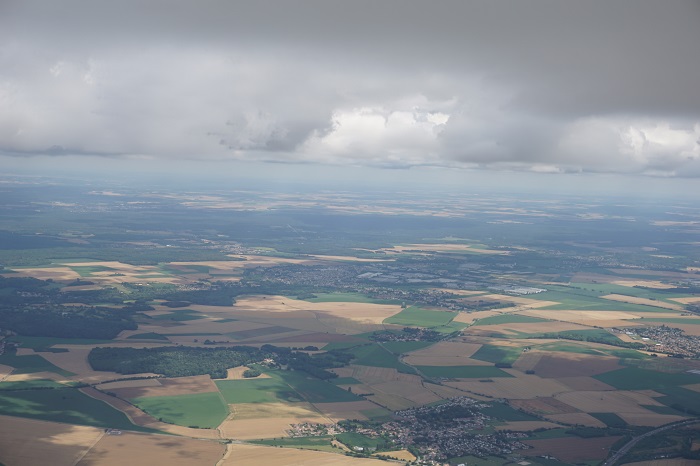 Service started when we leveled off.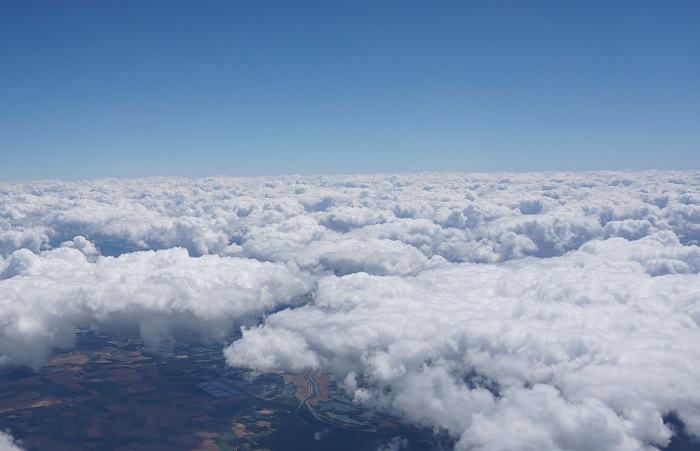 Some champagne to start things right.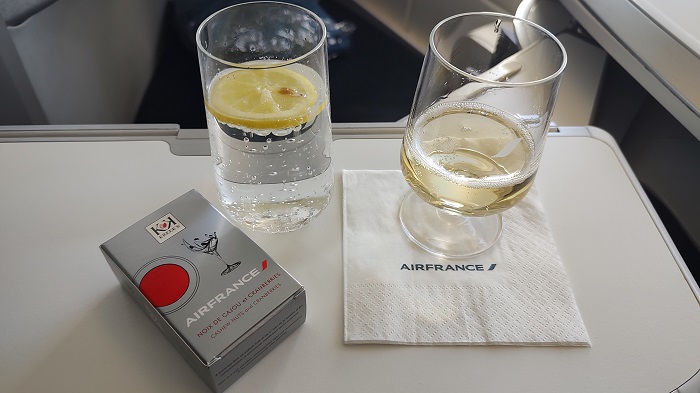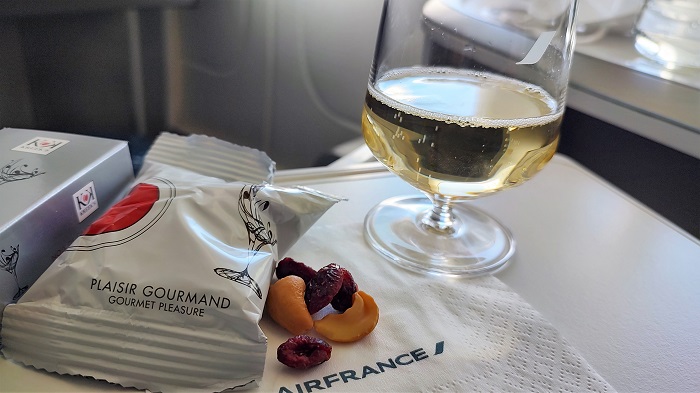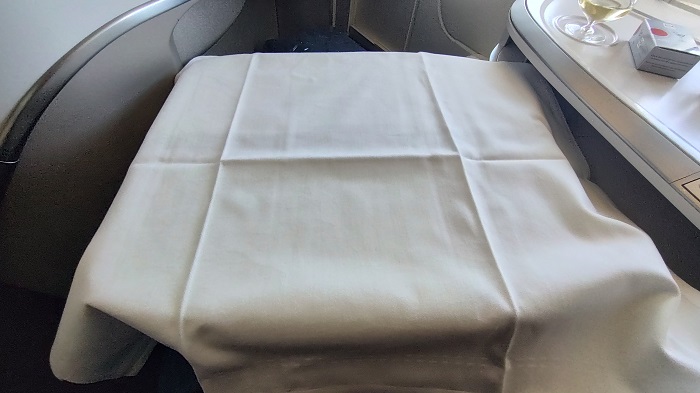 Let's see the menu. This might seem familiar to a lot of you.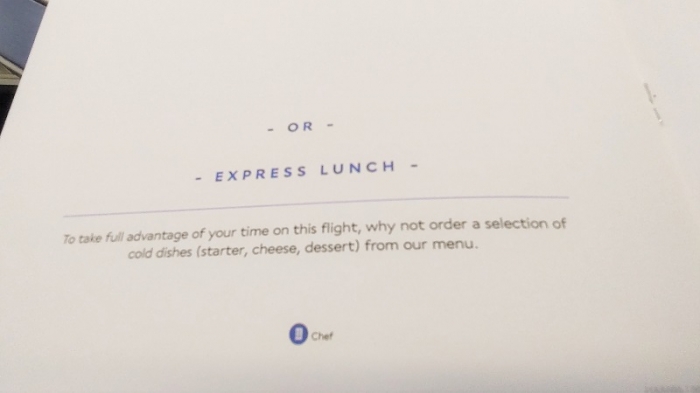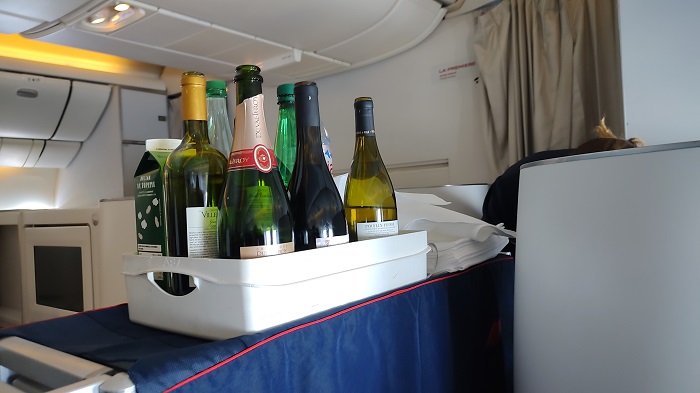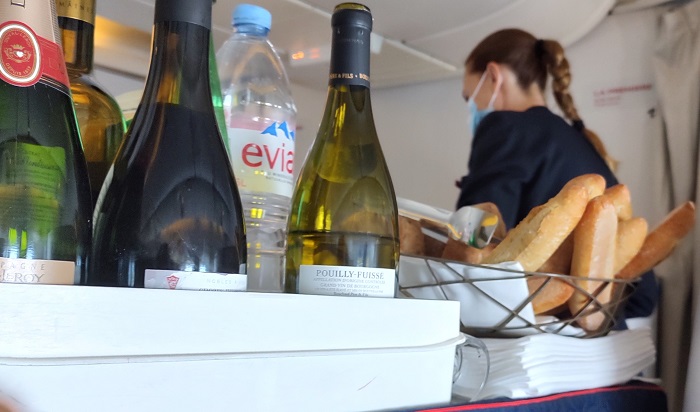 Nice salmon portions although a bit tasteless. The citrus sauce didn't help much. I would have preferred smoked salmon. It felt like I was eating sashimi. :P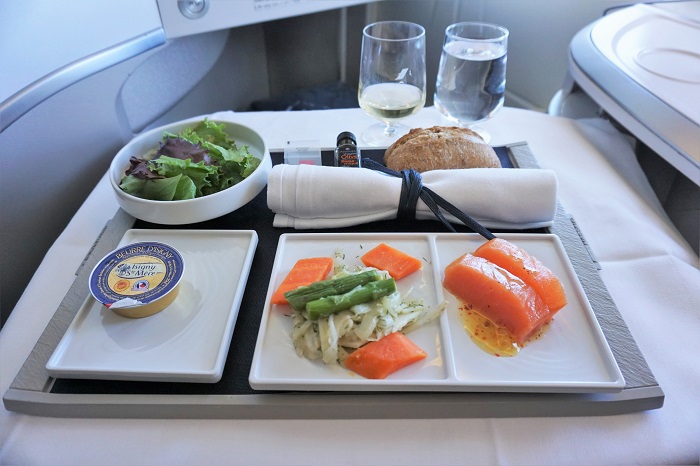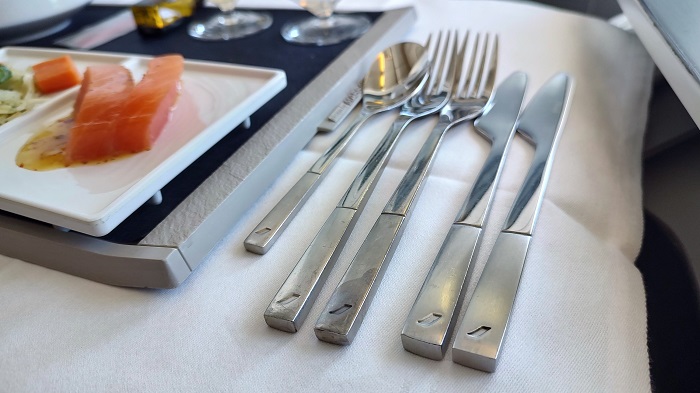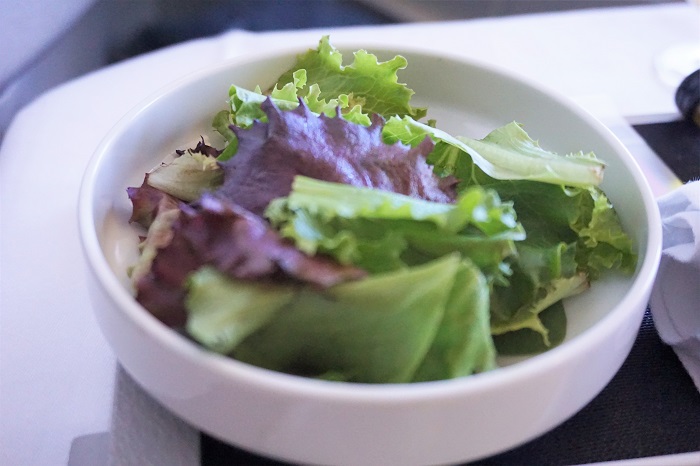 What's in a name? ;)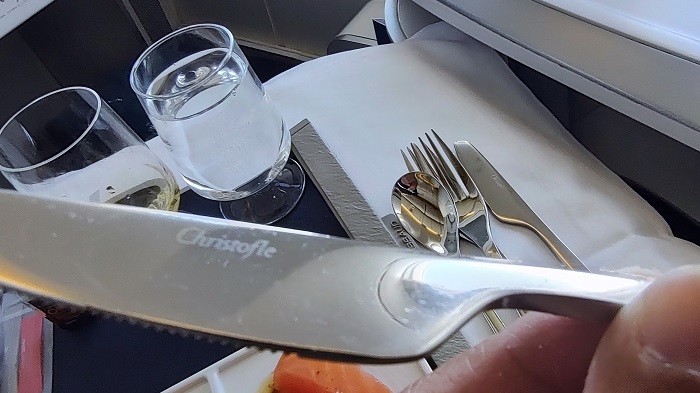 I think a serving of foie gras or terrine would have been more appreciated. I would even be happy with jambon persillé with cornichons to accompany the salmon.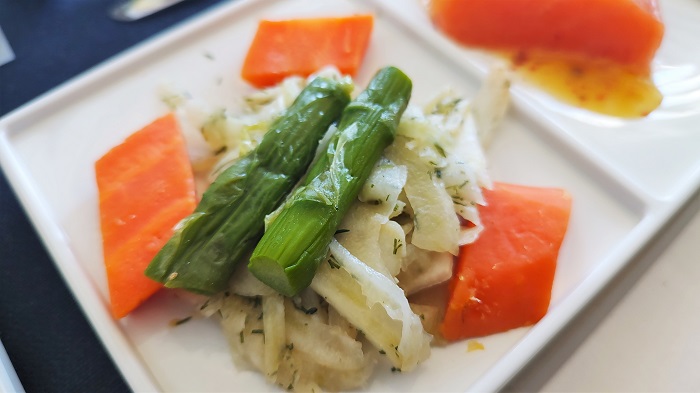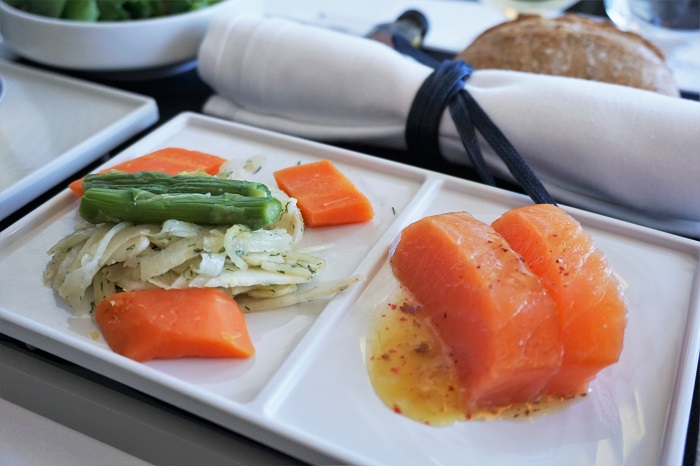 I pre-ordered the beef cheeks online. The FA gave me the fish and when I told her that I have reserved the beef she apologized profusely and brought me the correct dish.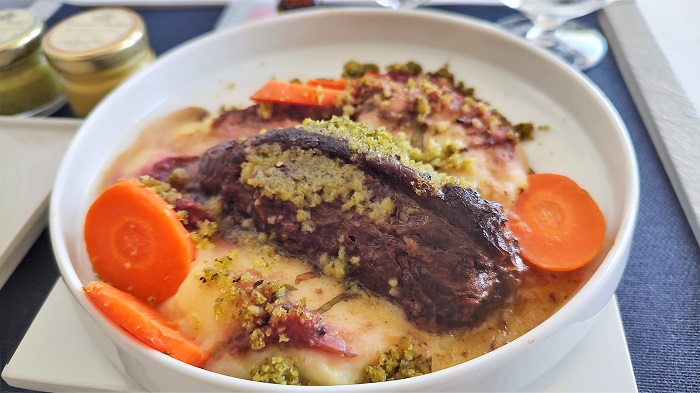 A selection of mustard was offered. I asked for the tarragon and classic Dijon.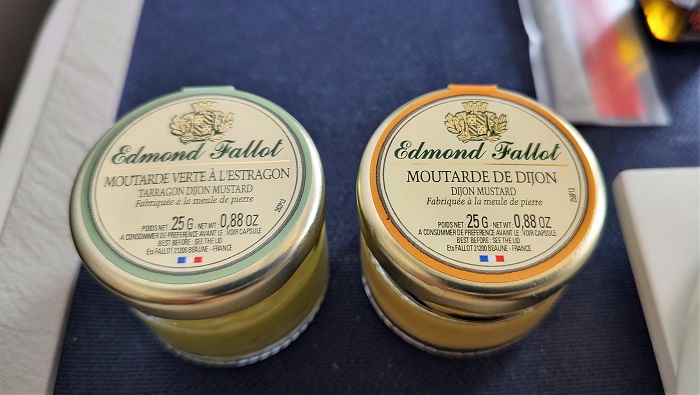 Une petite ficelle svp.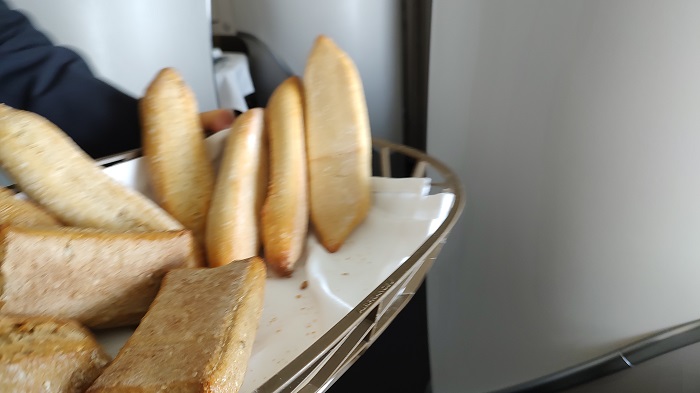 It's complete now. :)
Each course was served separately including the cheese followed by the dessert which is the way it should be.
At least the French treat the cheese course as a proper course unlike some carriers that ask you to choose between cheese OR dessert.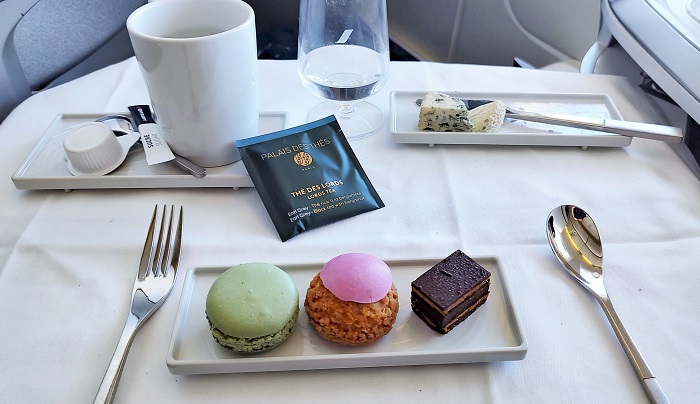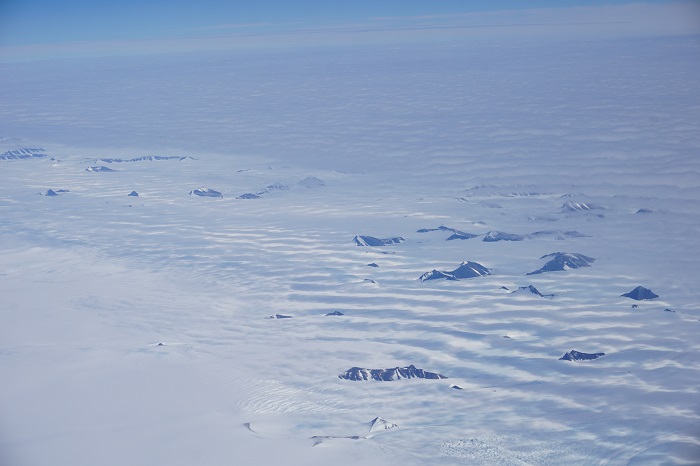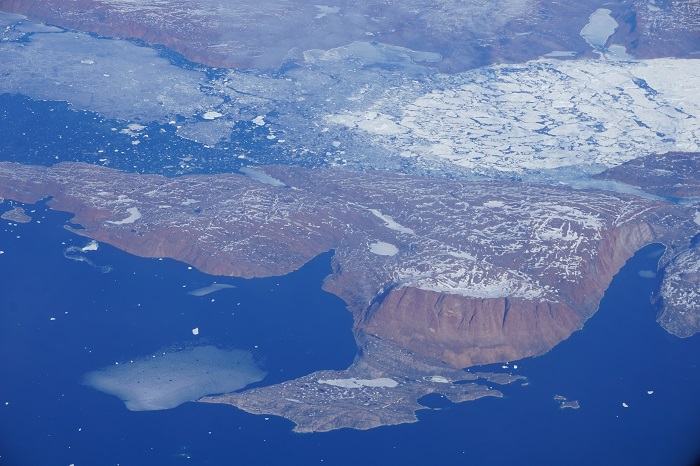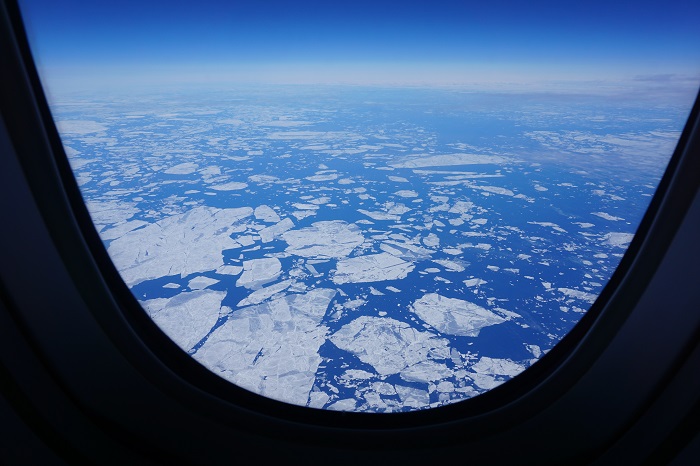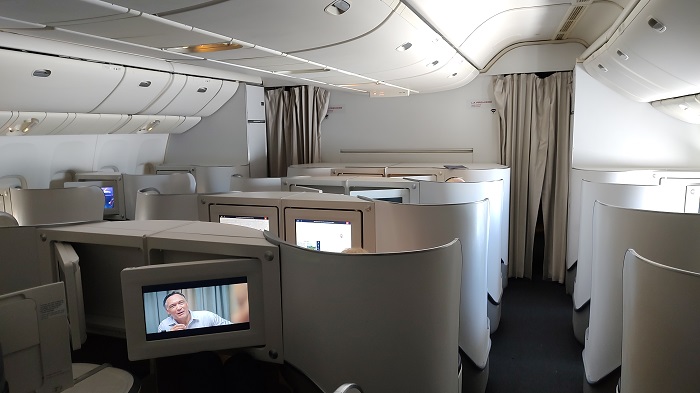 Let's check out the galley and see what snacks are available.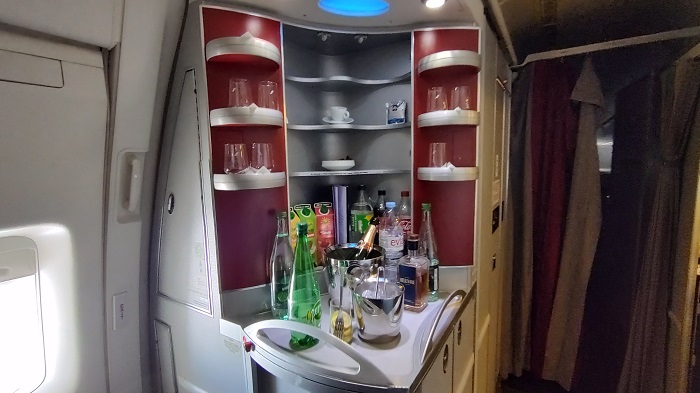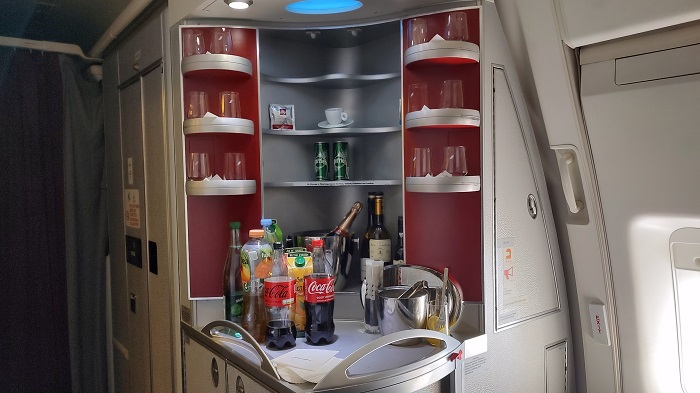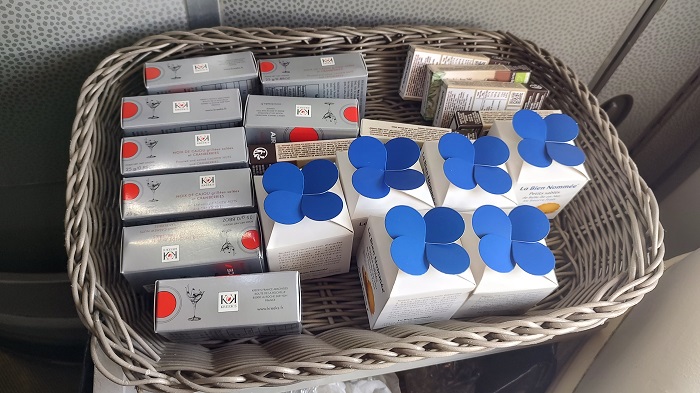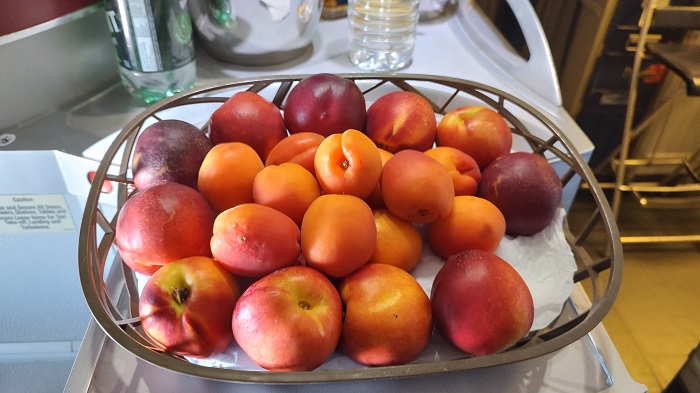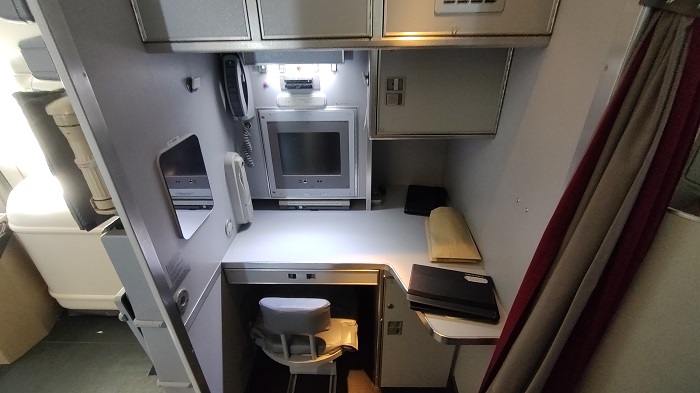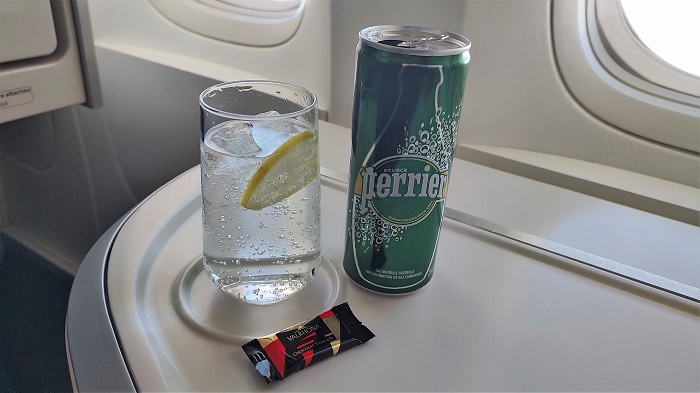 I saw 2 French films. This is one of them and the other was "De Son Vivant" with Catherine Deneuve and Benoît Magimel.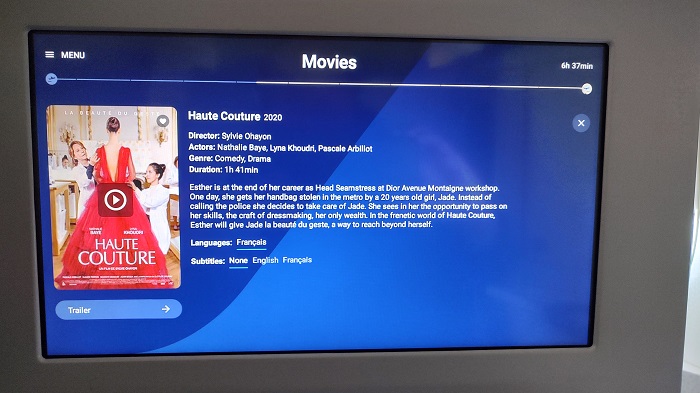 AF is the only airline that offers face cleaning product in the premium WC's.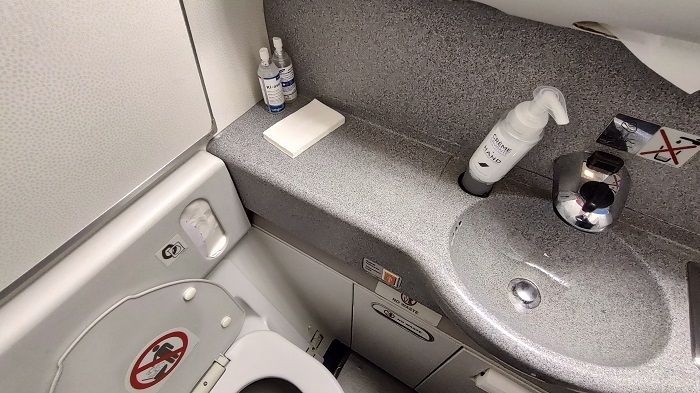 Pre-arrival meal service.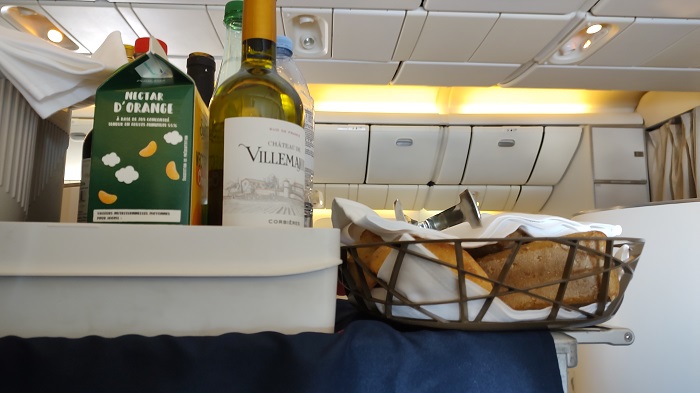 The duck shepherd's pie was delicious.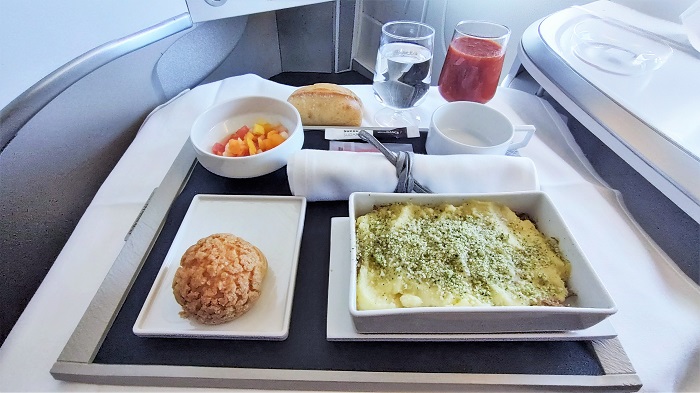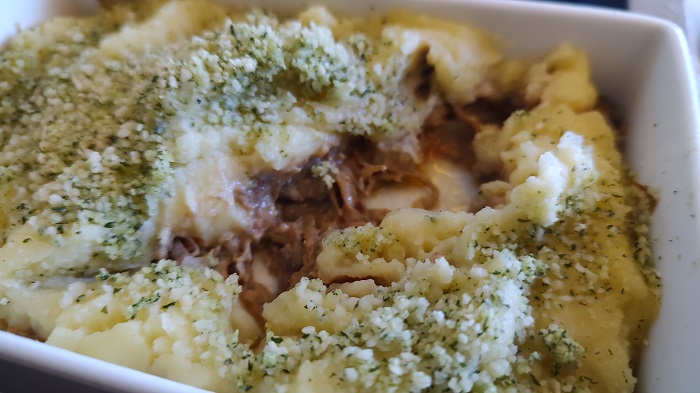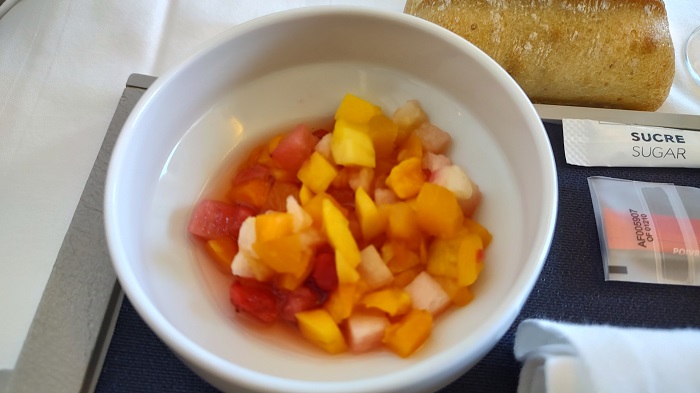 Hot towels to end the meal.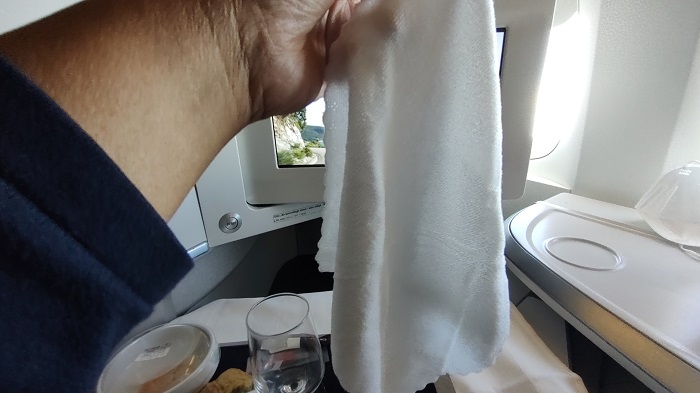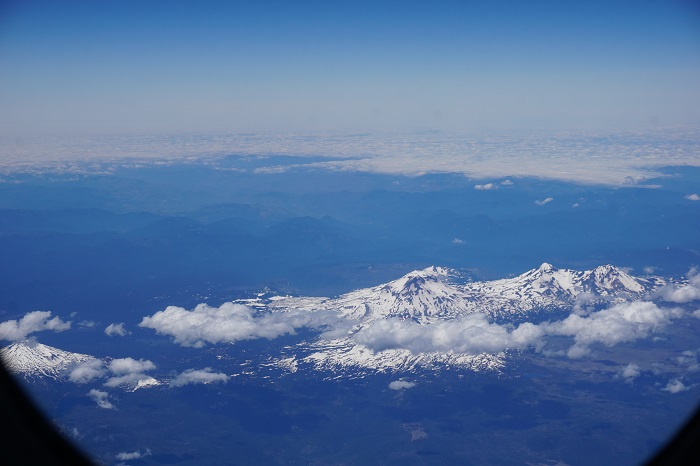 Arriving in SFO.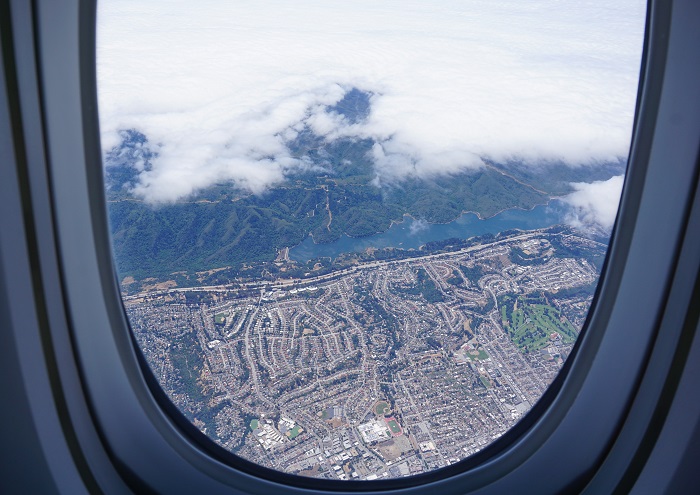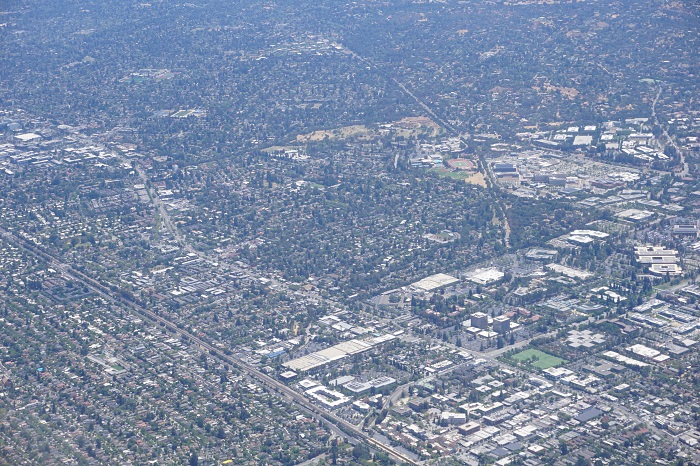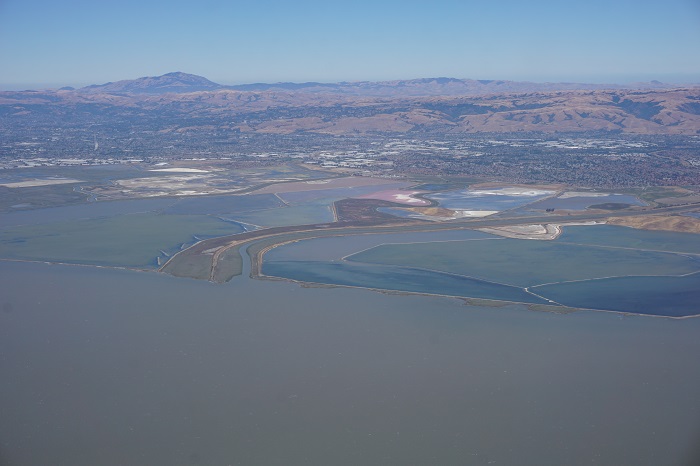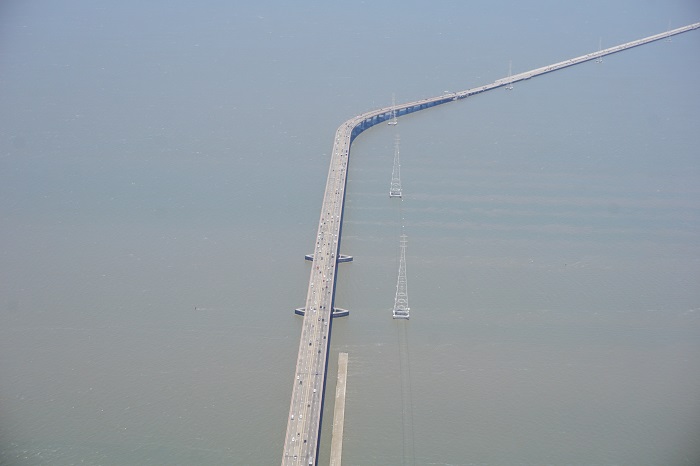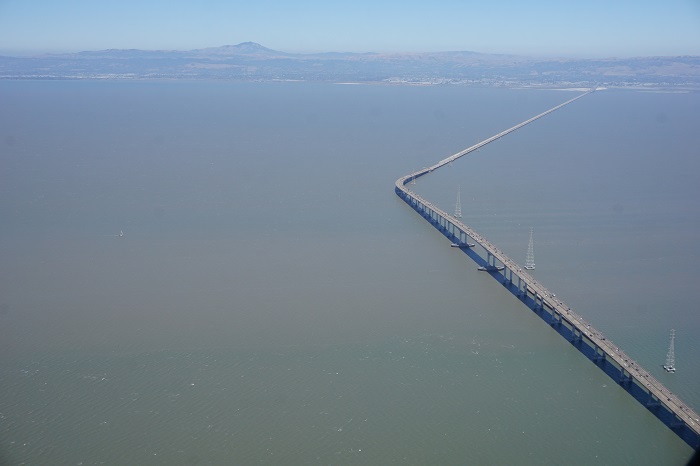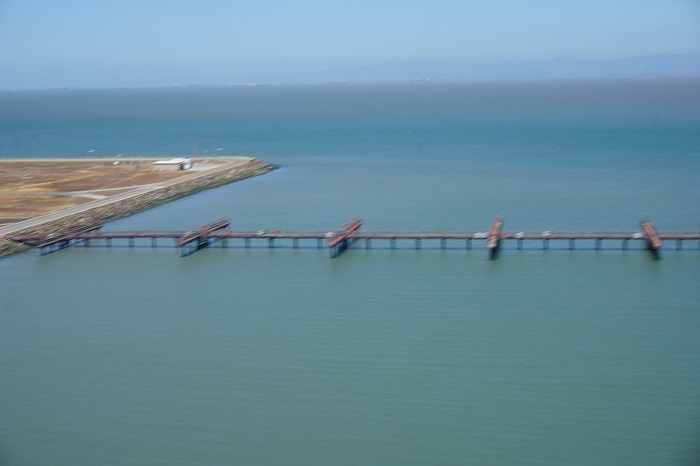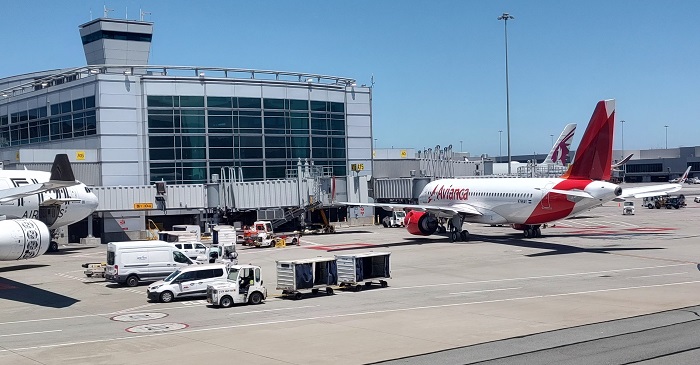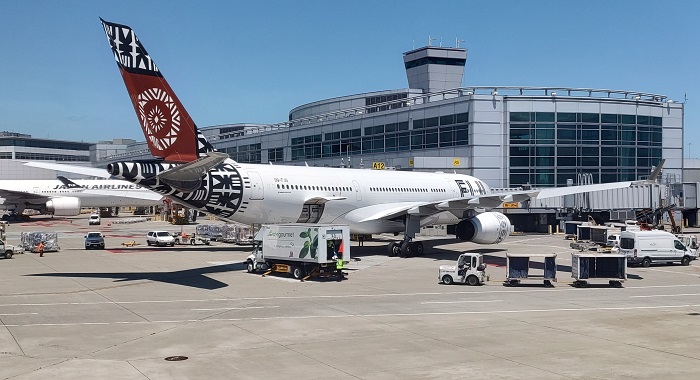 Some images of beautiful TLS.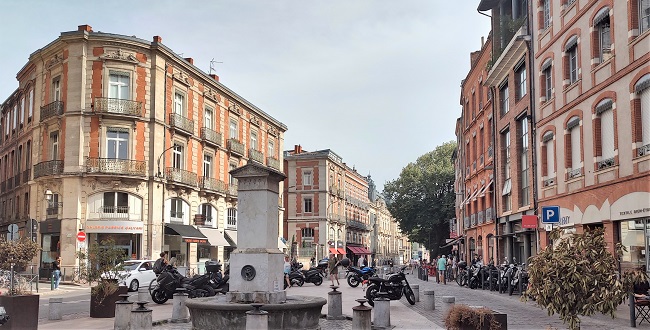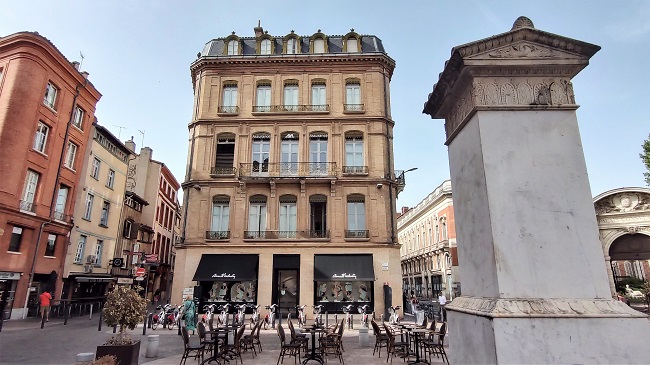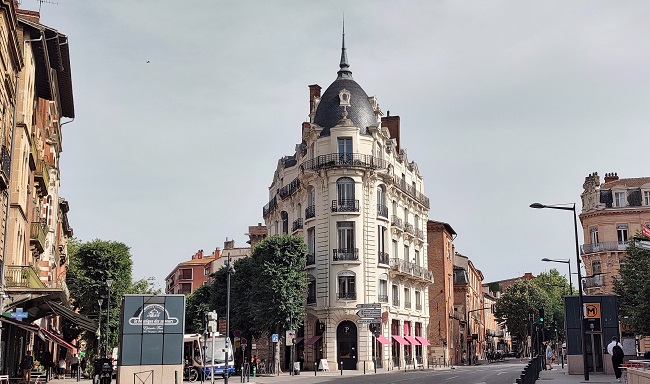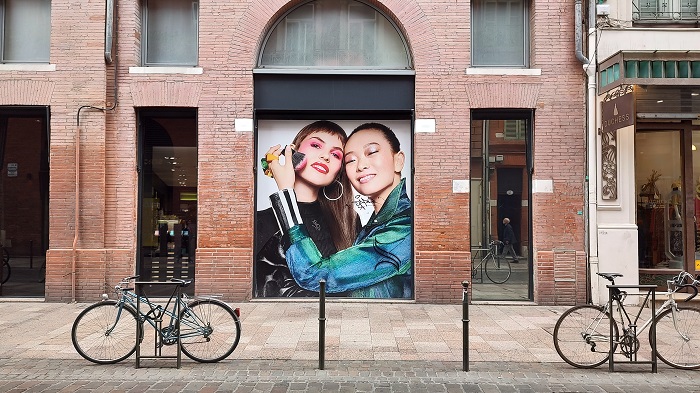 ========== Paris Charles De Gaulle (CDG) - ==========
Security/Immigration efficiency:
8/10
Services and activities:
9/10
General cleanliness:
10/10
========== Air France Lounge T2 Gates - K ==========
========== Air France - Airline ==========
On-time performance:
5/10
Breakfast or light meal before arrival:
10/10
========== San Francisco Intl Arpt (SFO) - ==========
Security/Immigration efficiency:
9/10
Access and parking:
10/10
Services and activities:
9/10
General cleanliness:
10/10
Summary:
Apart from the delay and the baggage fiasco I was glad to fly in J with AF and get reacquainted with it after a long time.

The lounges within CDG tend to vary a lot depending on which one you use. I think that the one by the M gates and 2F are the best in the system.

The J seat is pretty comfortable and it's just right for me. It's encouraging to learn that there will be an improvement with more privacy.

Service aboard was friendly and professional which made the experience more enjoyable. The meal was solid and very satisfying.