Prologue:
Welcome to my first trip to Puerto Vallarta. For this quick escape I am joined by Vendredi13.

We were greeted by a friendly agent at the check in counter and our boarding passes were quickly issued.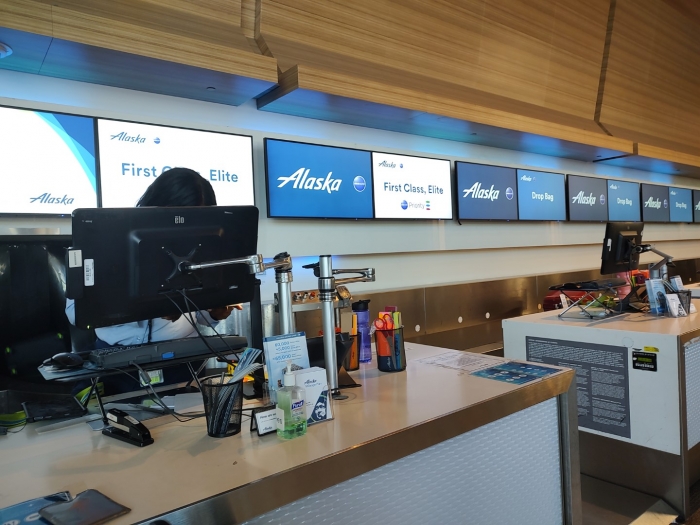 Not too many people at the F line.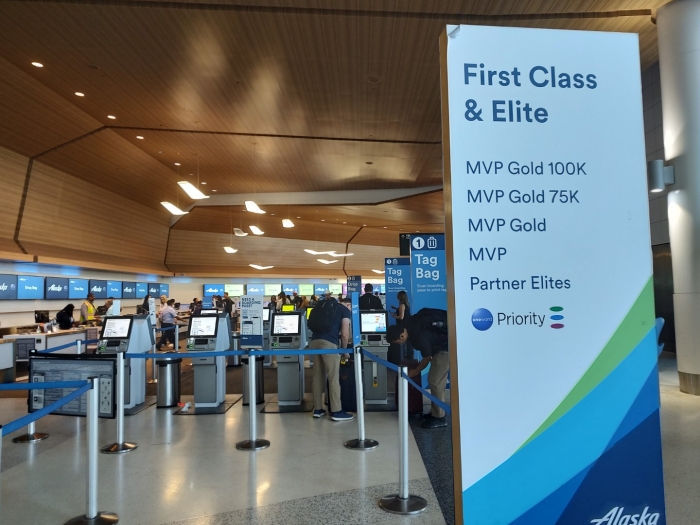 Once we went through security we noticed that the Customer Service desk at the gates was decorated in the spirit of Halloween.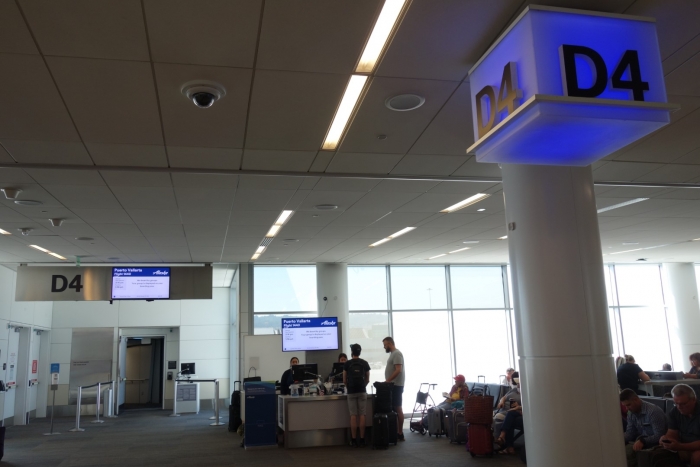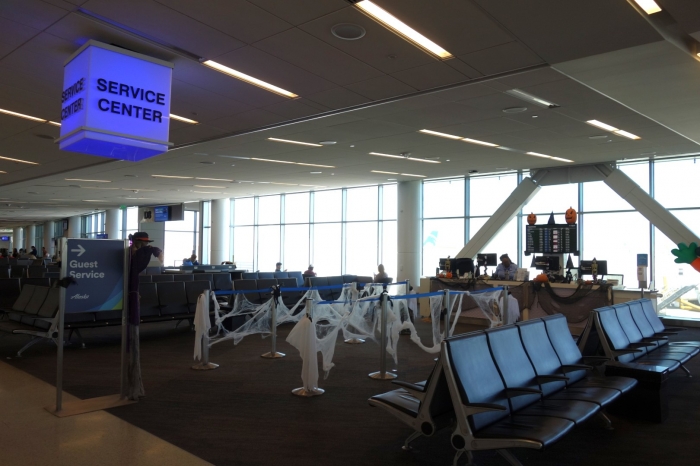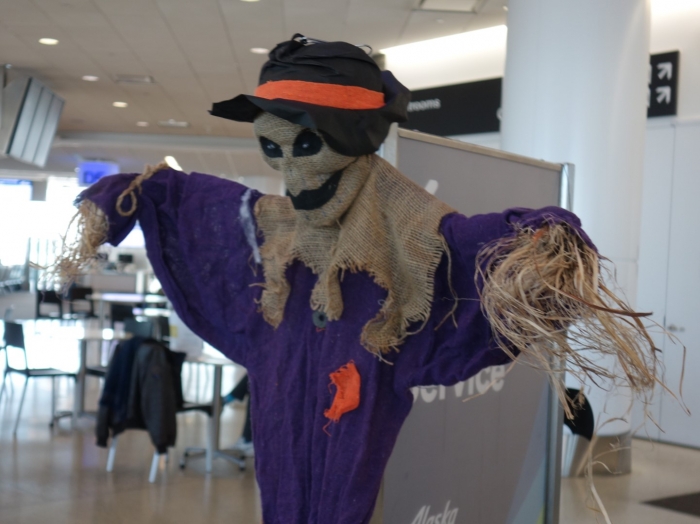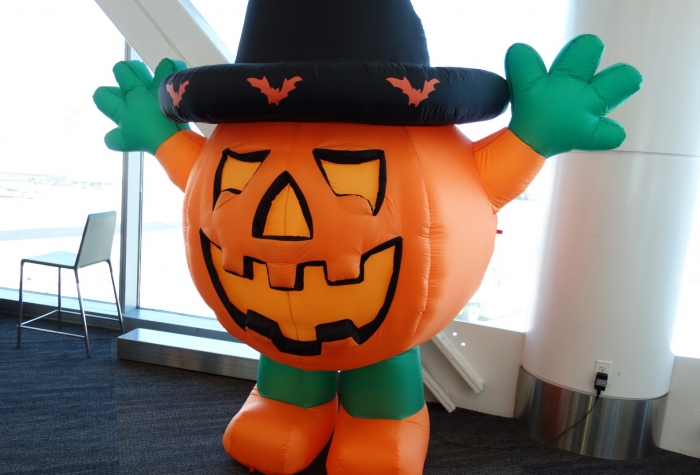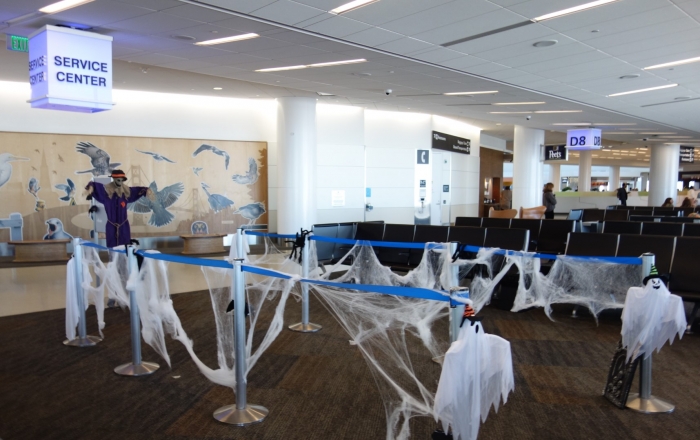 The gate agents were very efficient and boarding proceeded smoothly.
Old interior F cabin.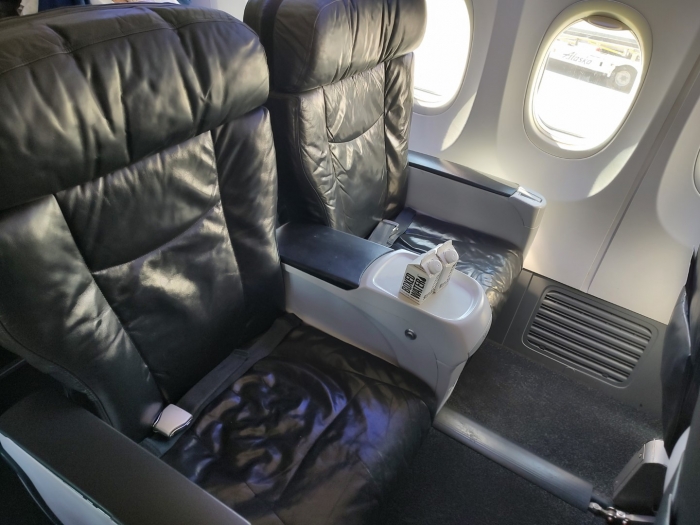 Water was already at the seat.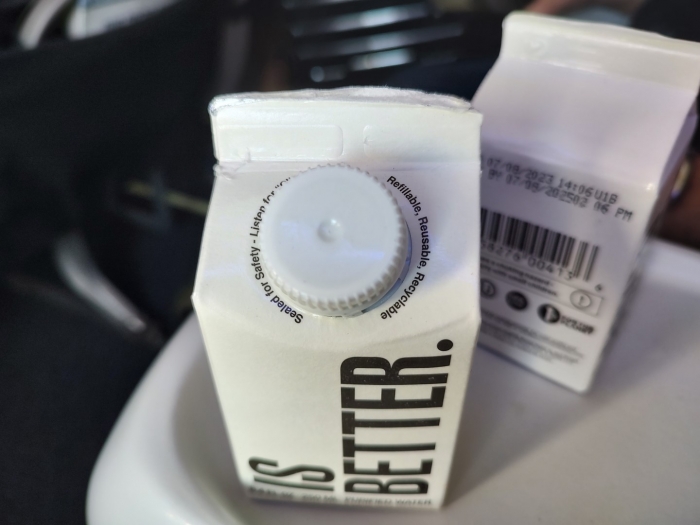 View of cabin.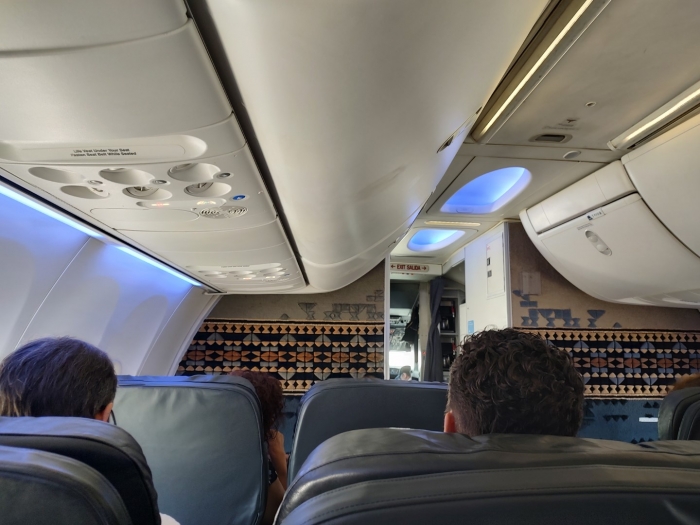 Pull out table by the armrest.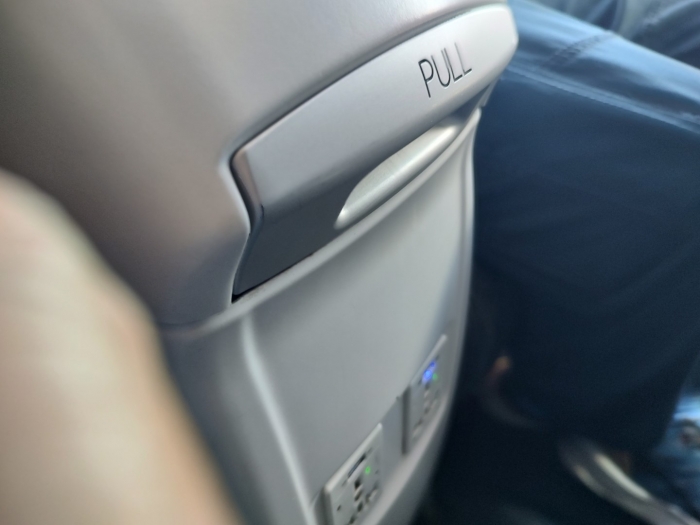 Taxiing out. Some photos courtesy of oauf who sat by the window.
LH 748 arriving.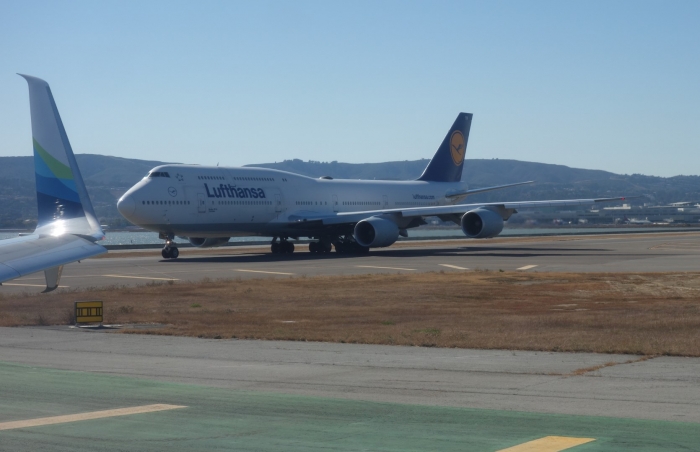 It's always a treat to depart out of SFO.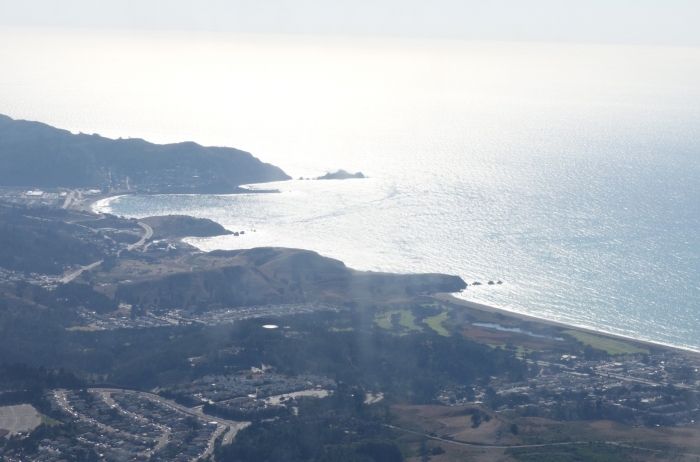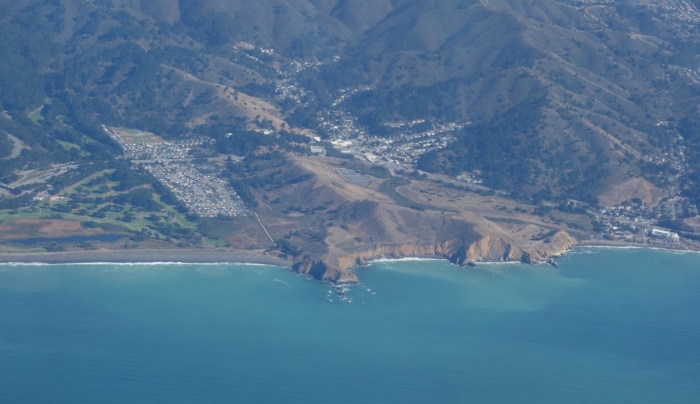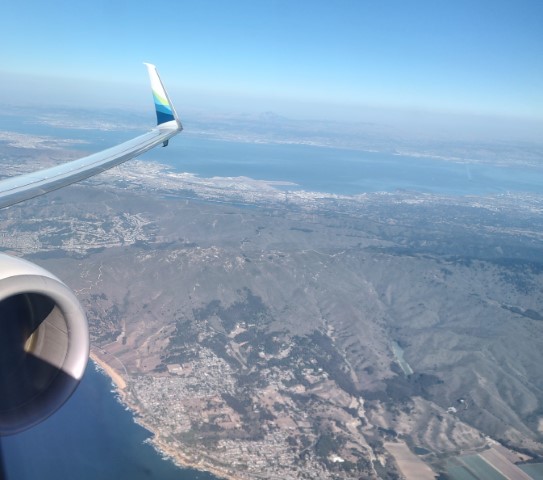 Reaching cruising altitude.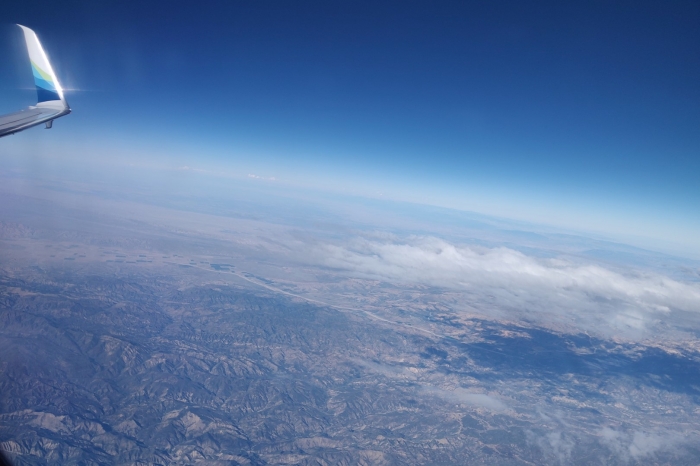 Meal service began with drink of choice and warm nuts.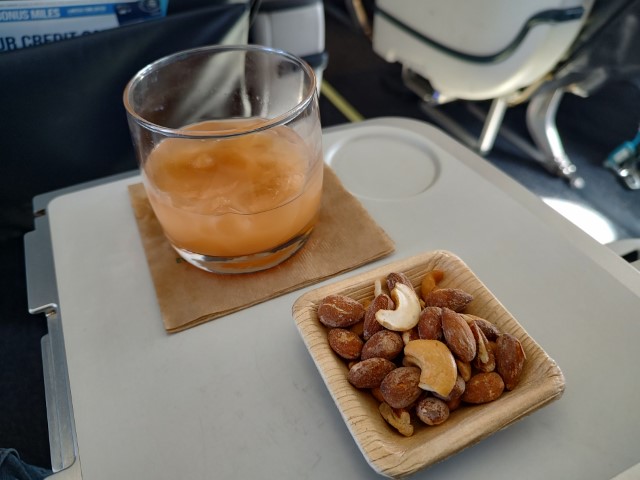 Cheers!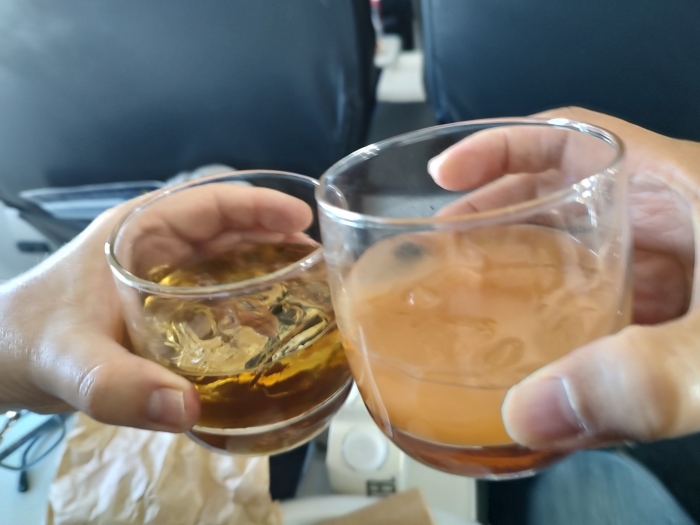 I was able to pre-order my meal on AS and I chose the cheeseburger. Other options were white beans stew with polenta OR fruit and cheese plate.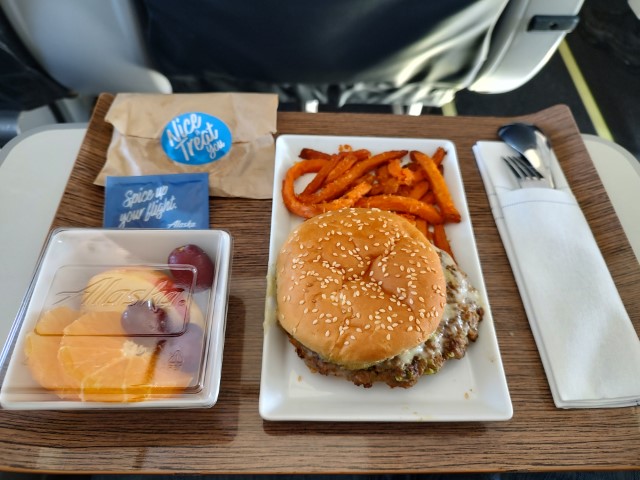 The burger was satisfying but the sweet potato fries were soggy. Better to offer a bag of crisps in my opinion.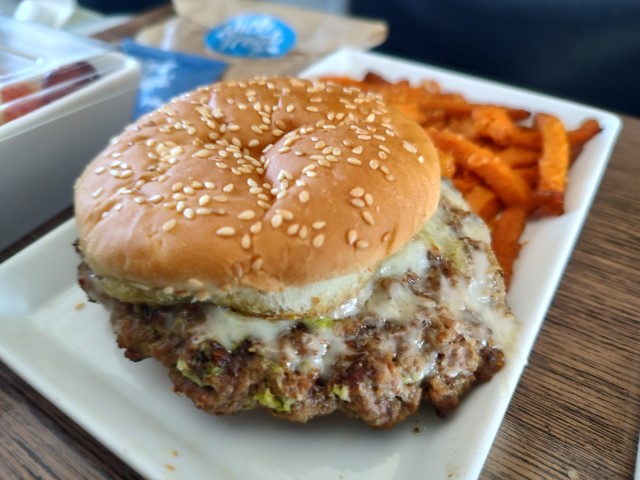 For dessert there was a freshly baked cookie already placed on the tray.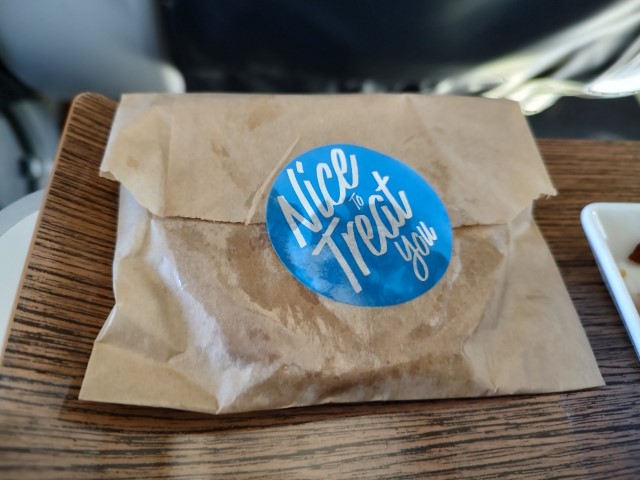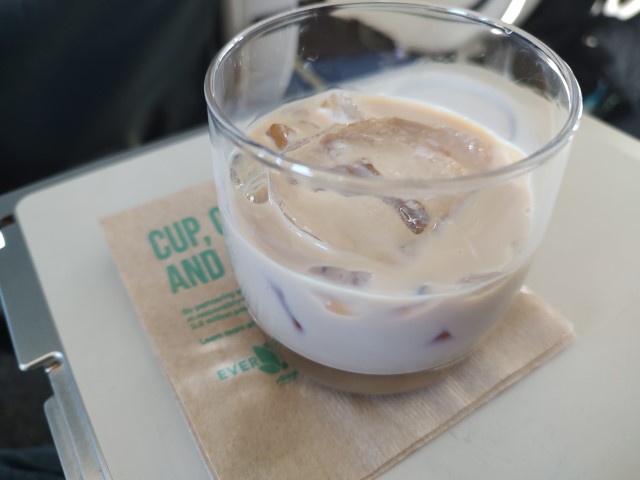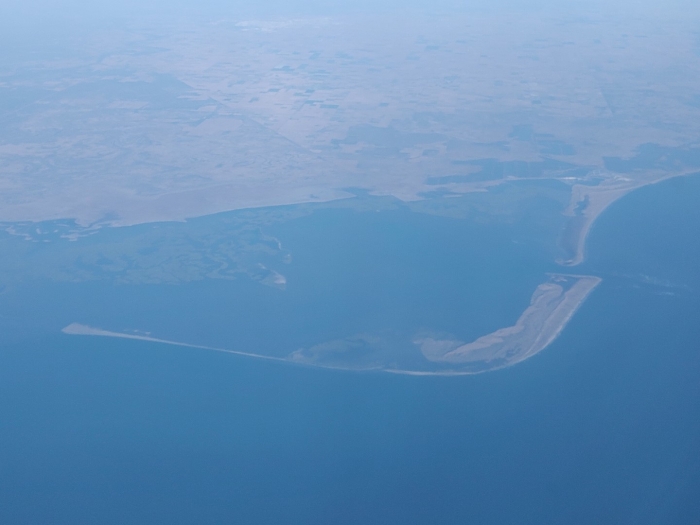 A snack basket was passed before landing.
Bellview Hotel in the Centro.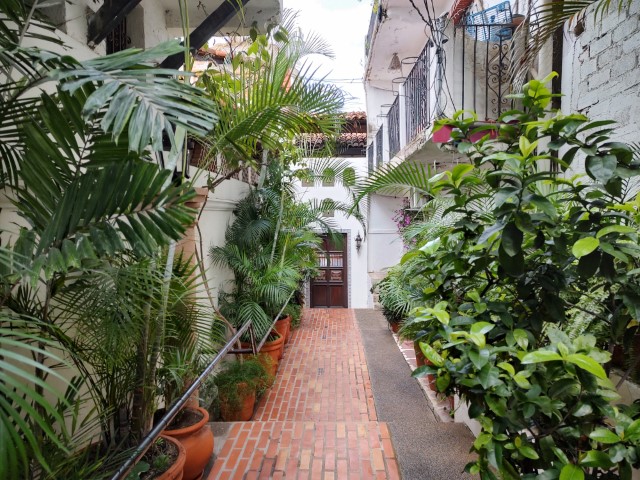 Gorgeous colonial property with a few rooms that had their own entrance and felt like a private villa.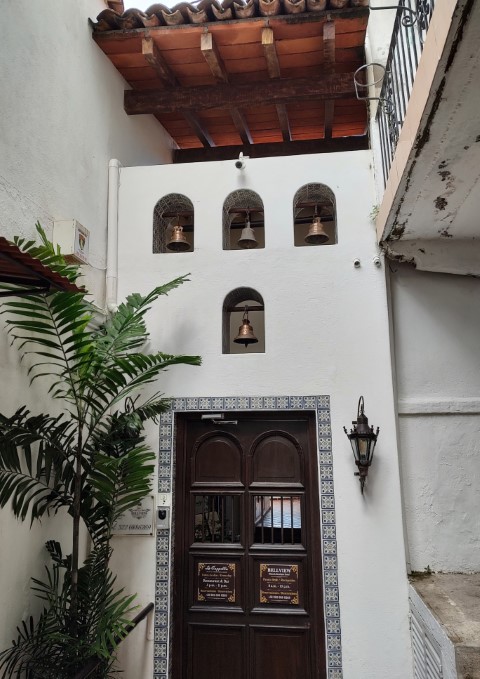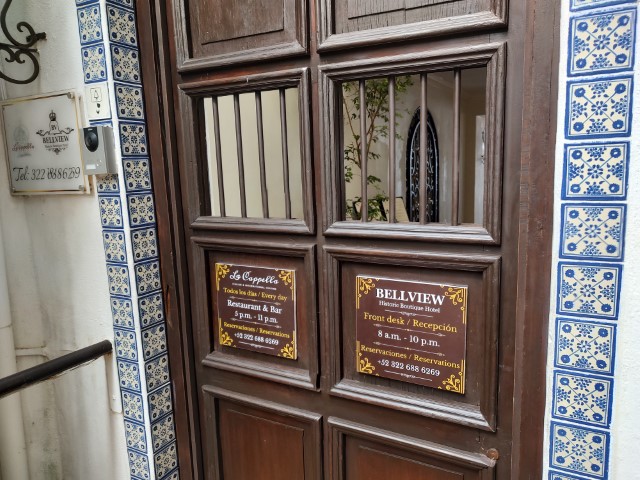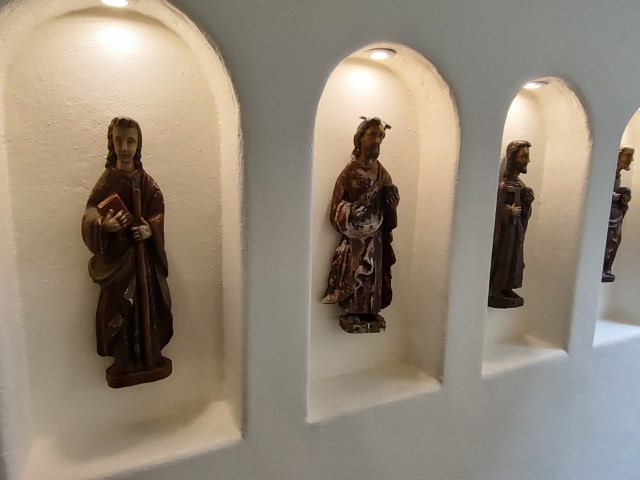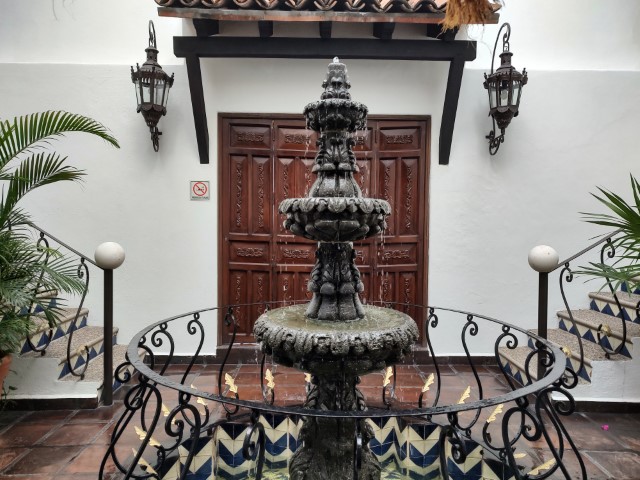 Reception area.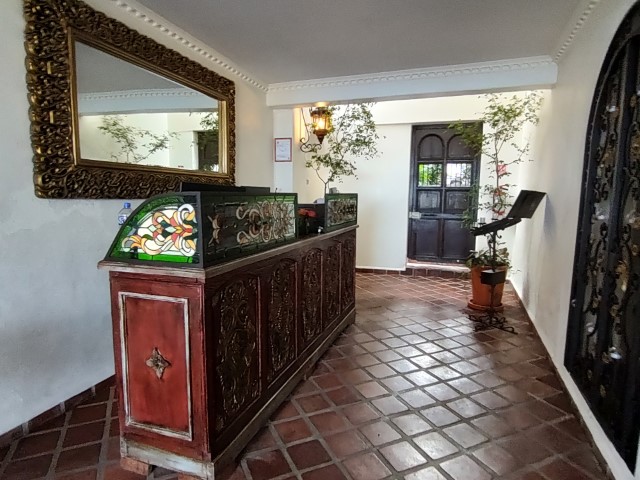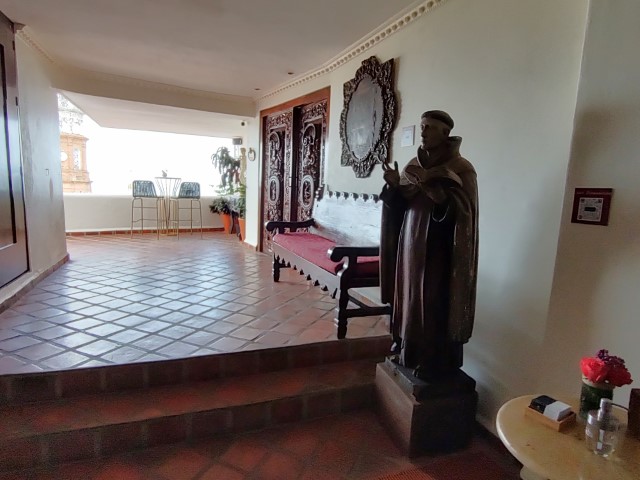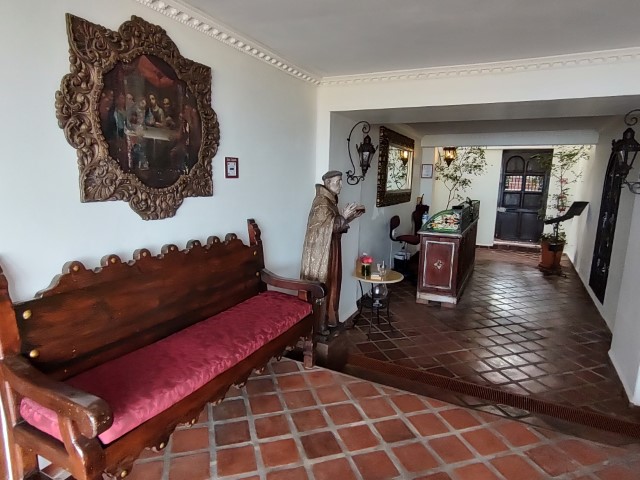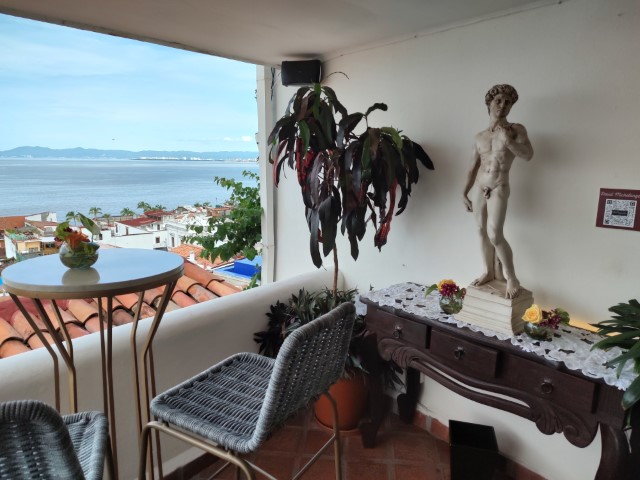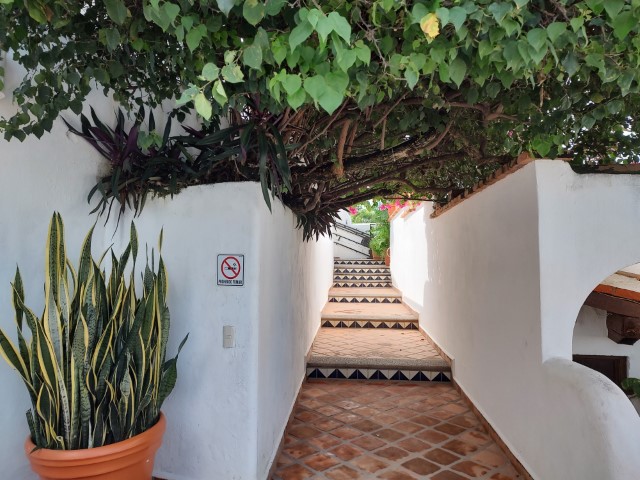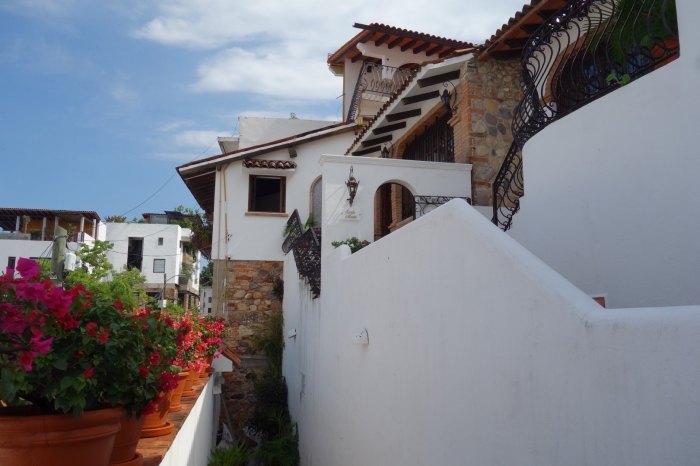 Room.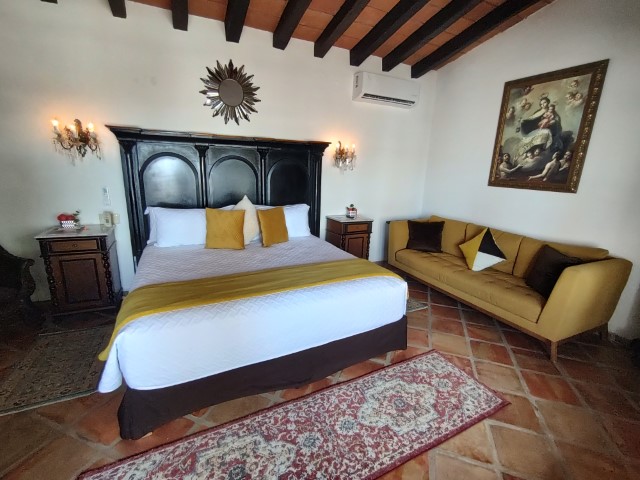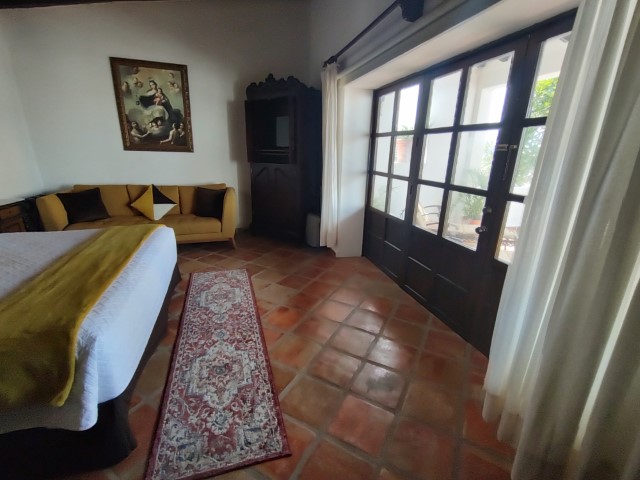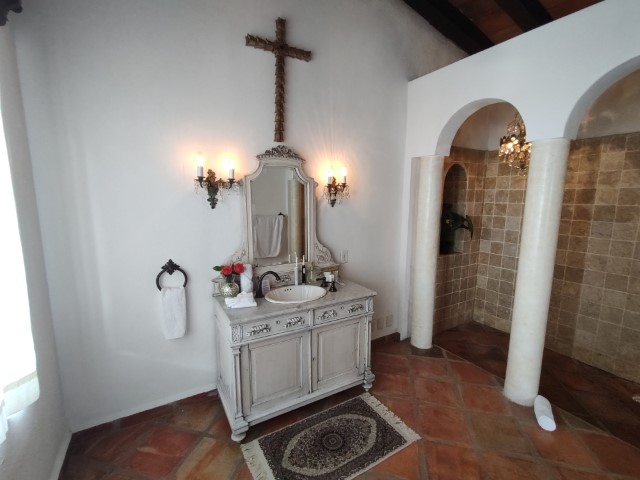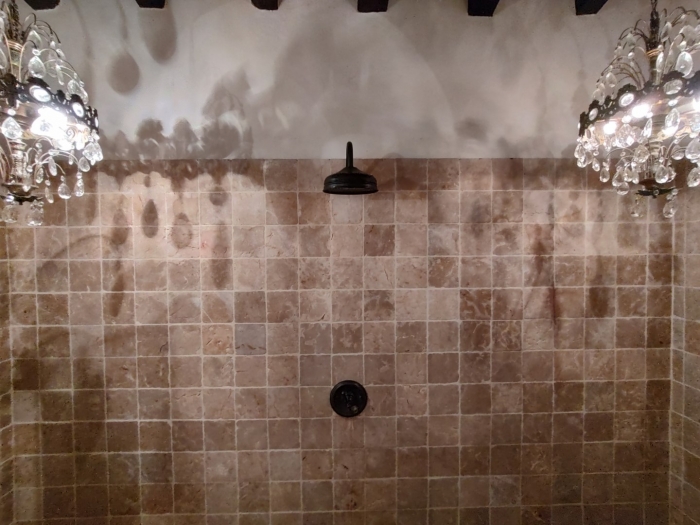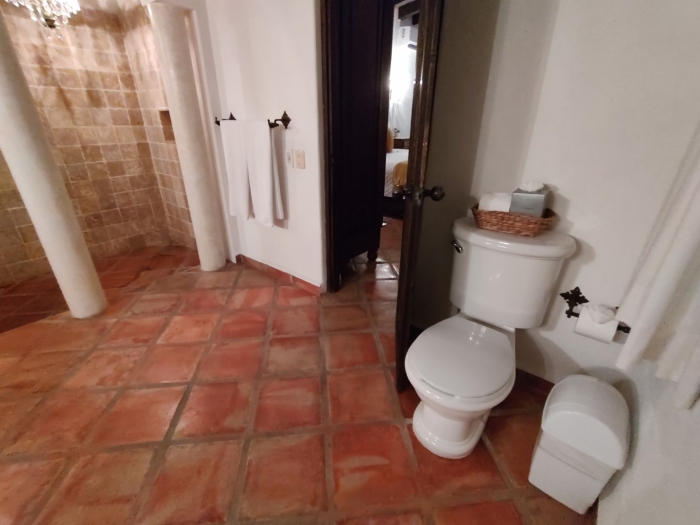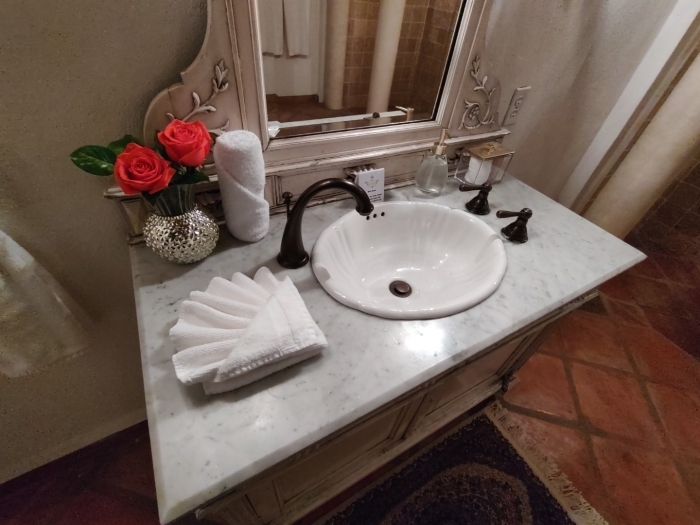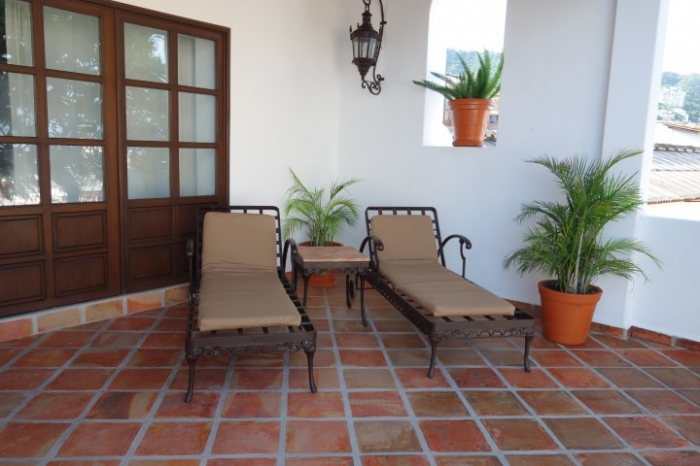 View from the terrace.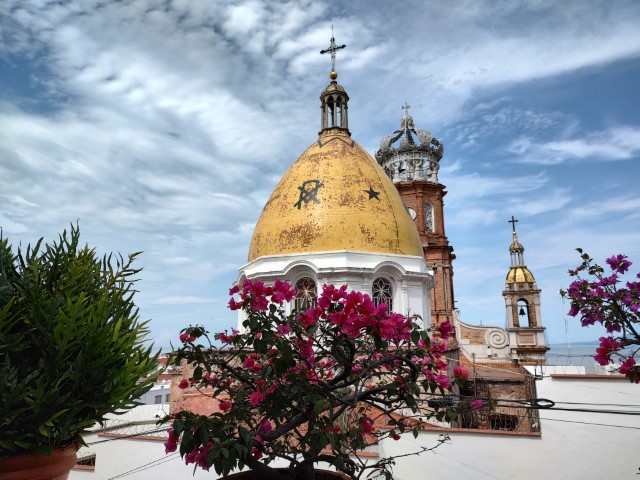 Impressions of Puerto Vallarta.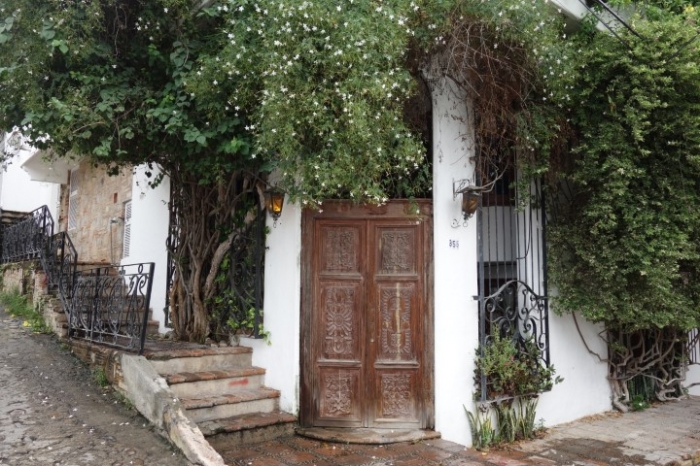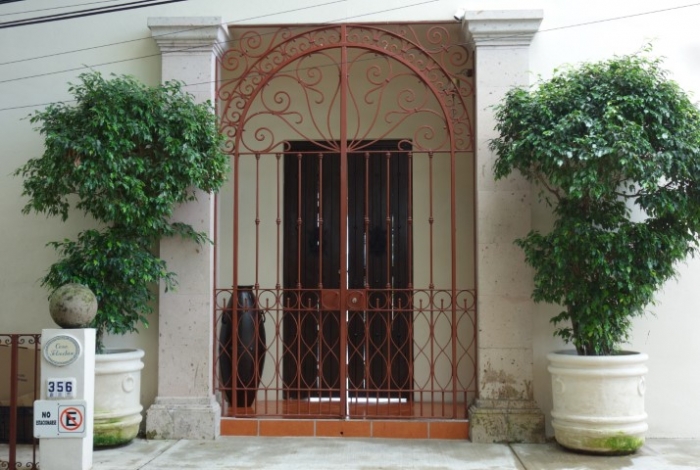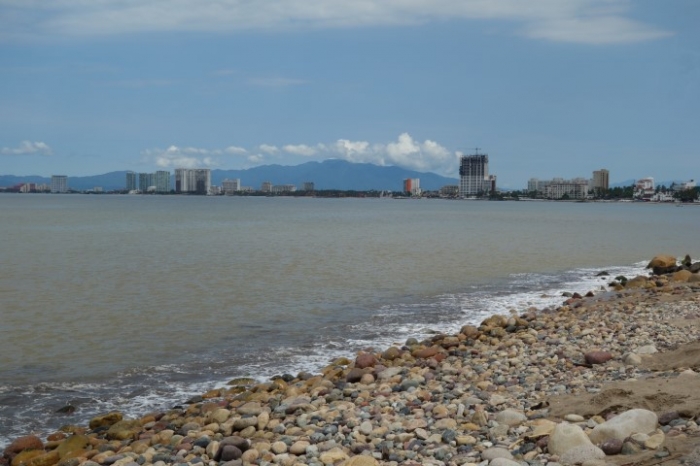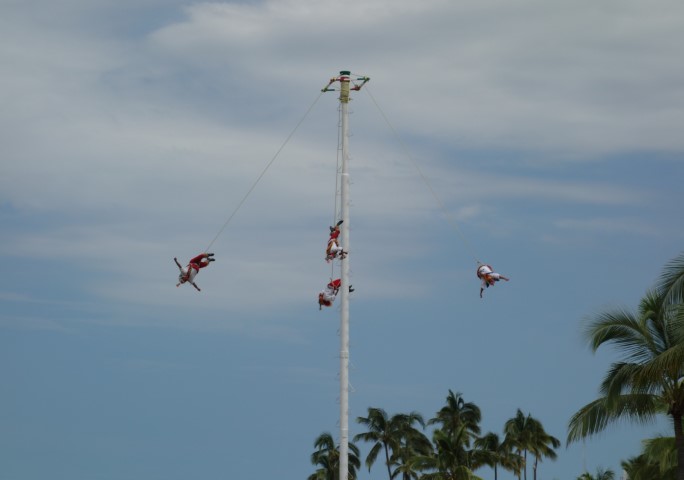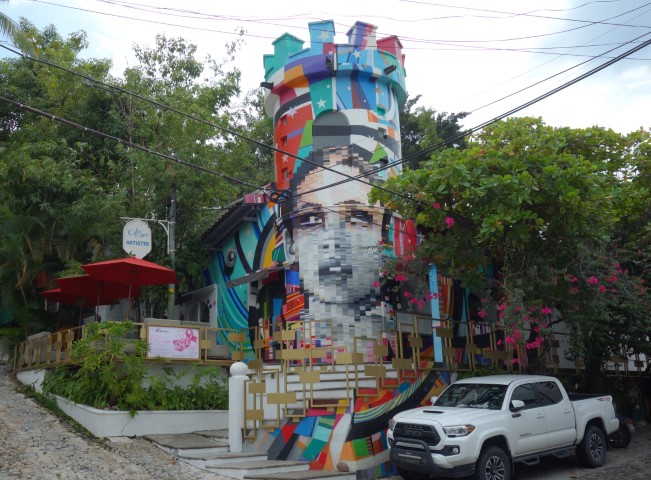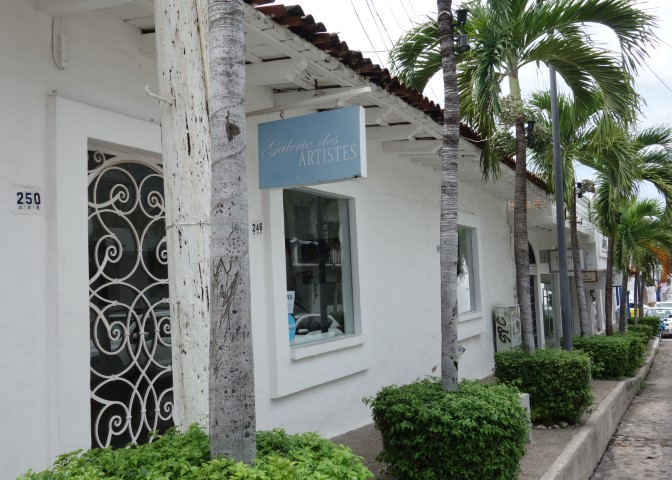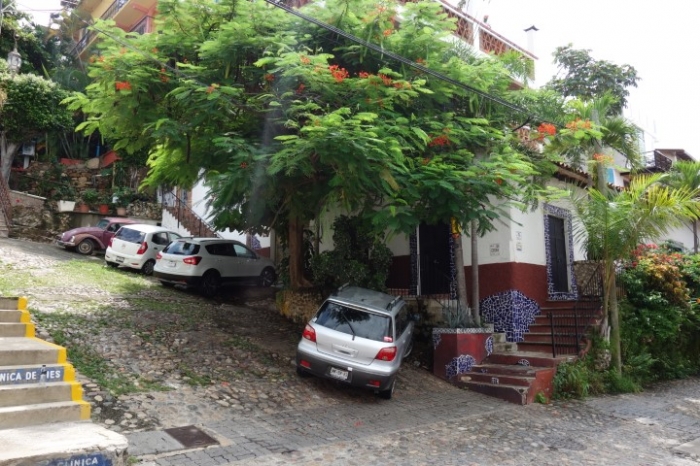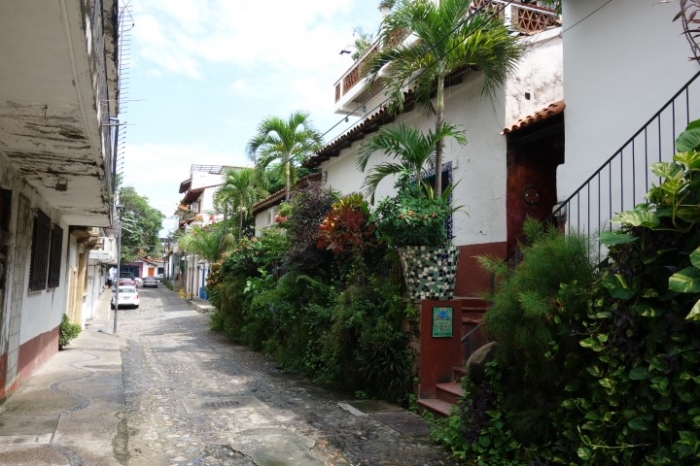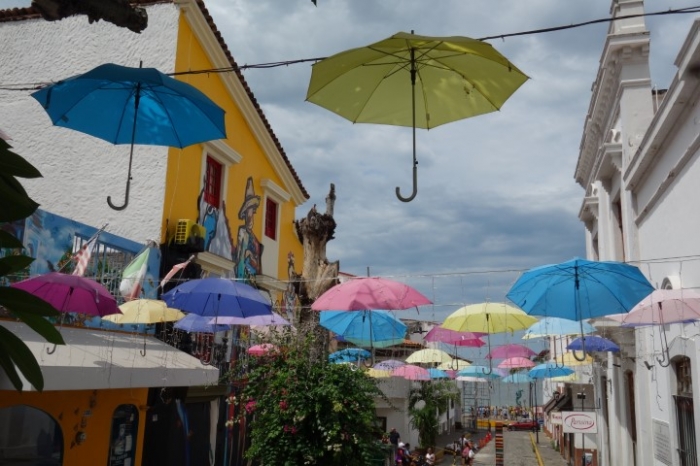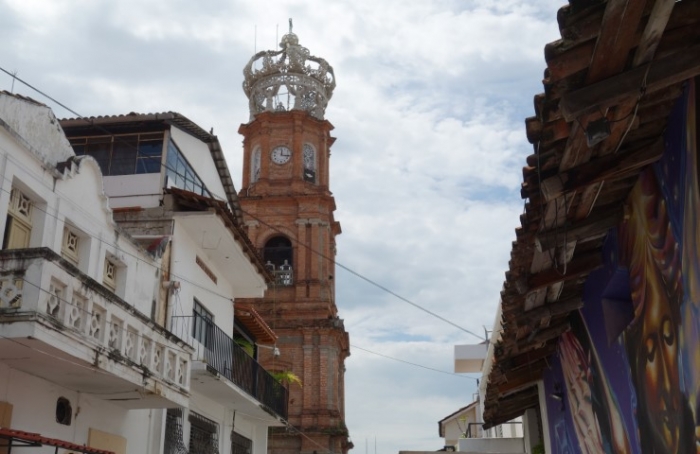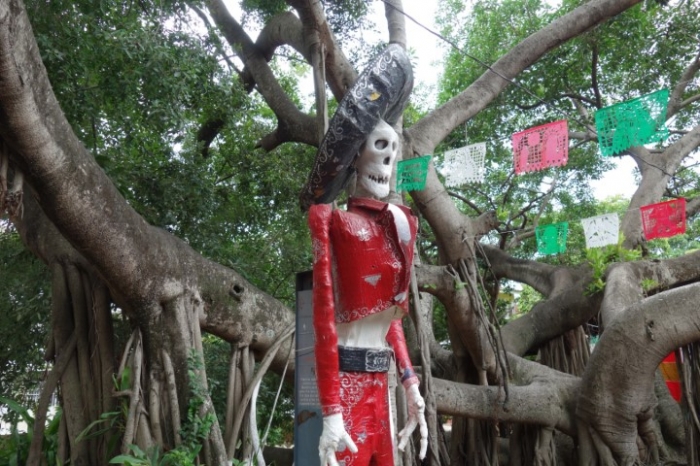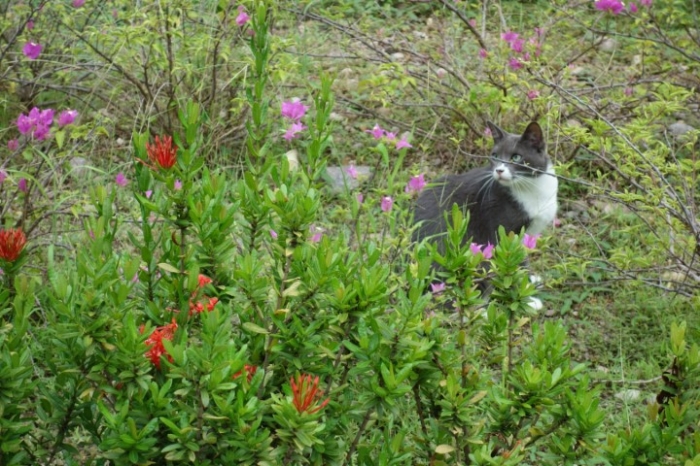 ========== San Francisco Intl Arpt (SFO) - ==========
Security/Immigration efficiency:
10/10
Access and parking:
10/10
Services and activities:
9/10
General cleanliness:
10/10
========== Alaska Airlines - Airline ==========
On-time performance:
9/10
Breakfast or light meal before arrival:
0/10
========== Ordaz Arpt (PVR) - ==========
Security/Immigration efficiency:
9/10
Services and activities:
8/10
General cleanliness:
8/10
Summary:
A very nice experience by AS although the meal aboard was a bit "light" for a flight that is over 3 hrs.

Puerto Vallarta is a very charming city that is compact and easy to get around.