Prologue:
Last time I flew LX in First was in 2012 so quite a long time ago and I only flew the 340 and 330. The 777 takes LX FC to another level and on par with the current FC on major airlines. I also was looking forward to their new First Class Lounge.
Is LX overrated. Let's find out.
I arrived from FRA to the Terminal A. I went there to get the transfer to the E gates.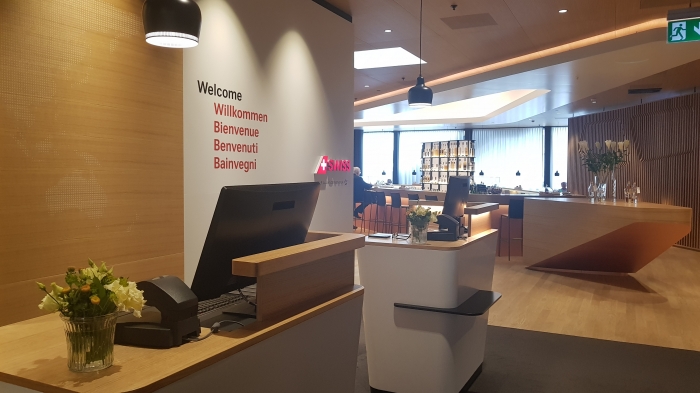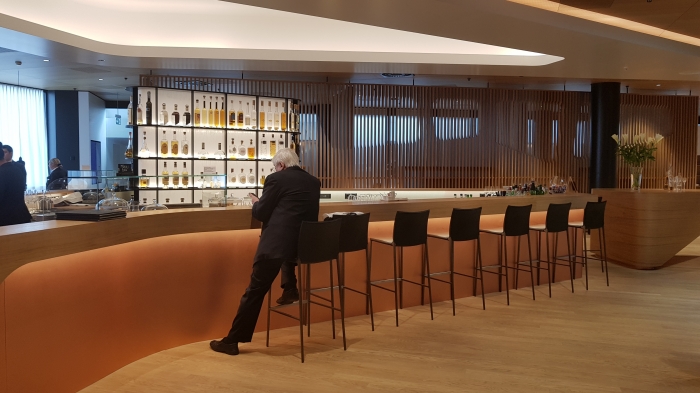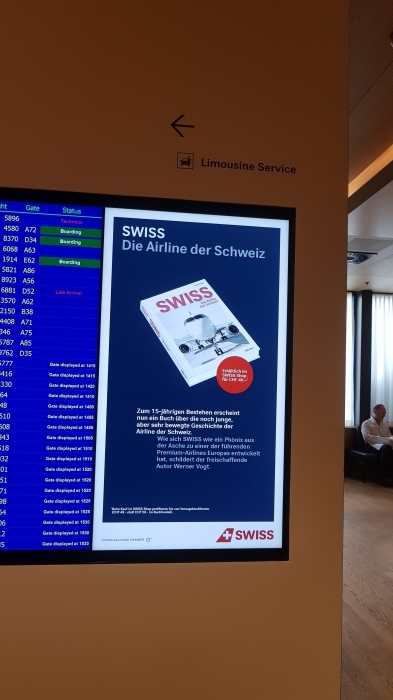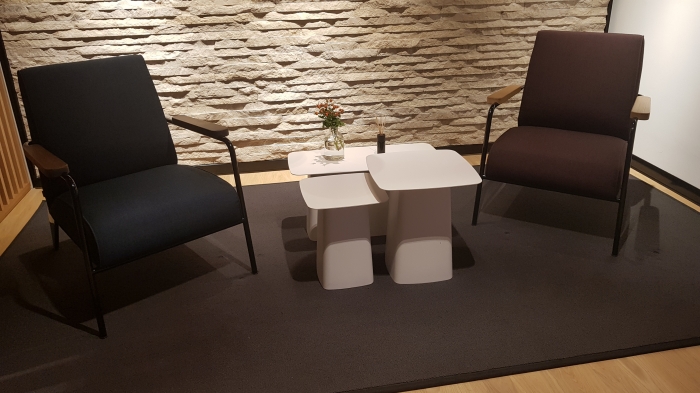 Waiting for a driver.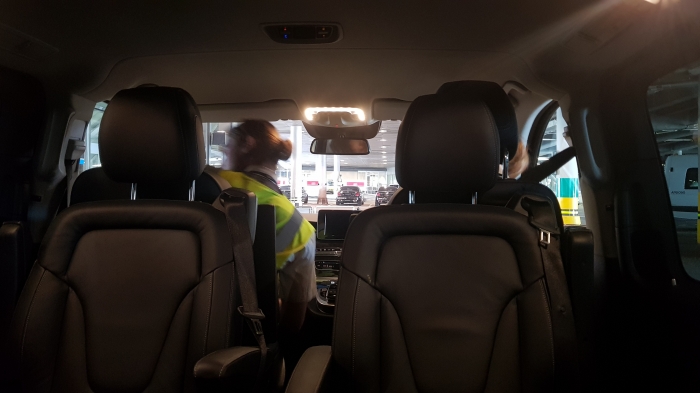 After a short ride I'm eventually there.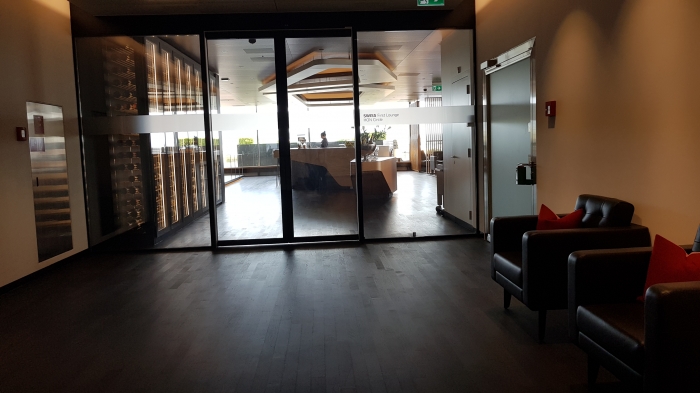 Check-in was quick and requested a room.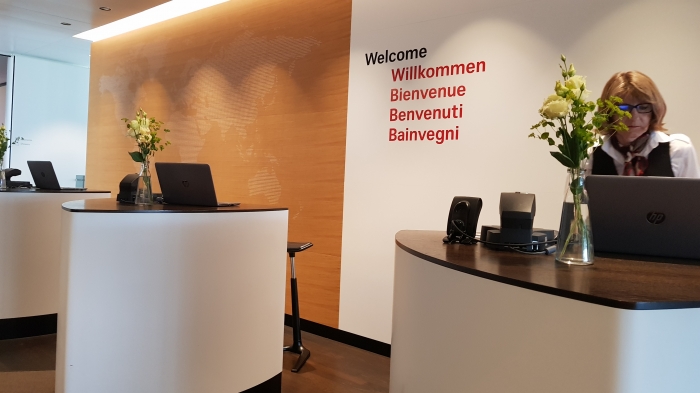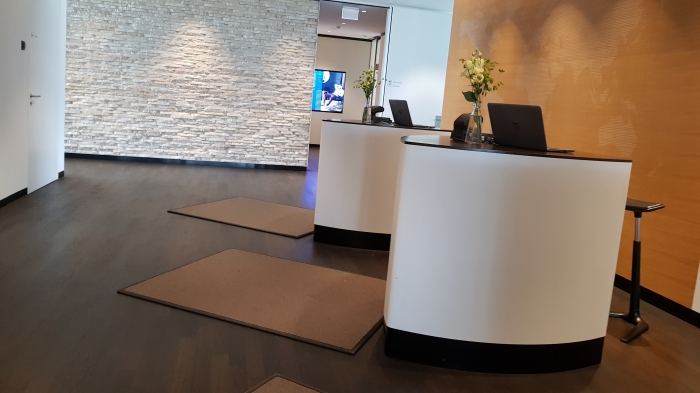 One of the best bed I've slept on. With a F view.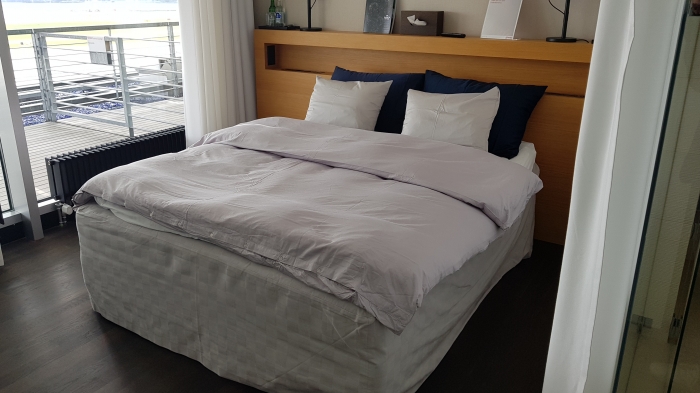 The bathroom is huge.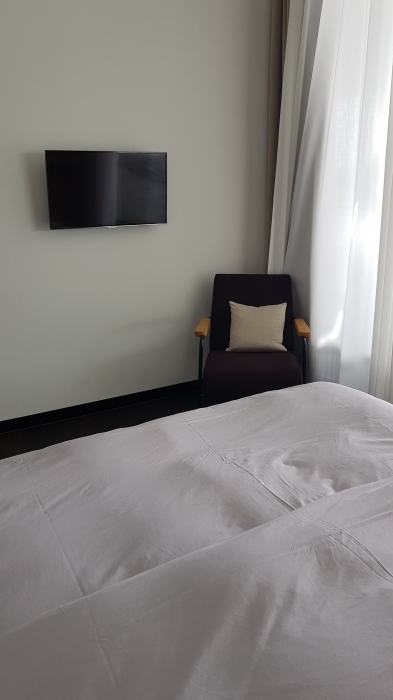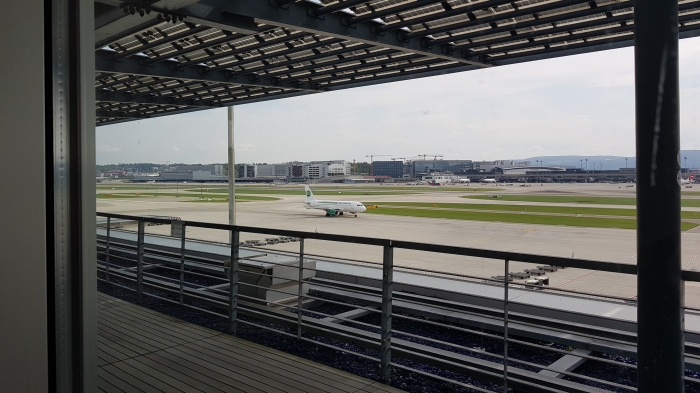 Before taking a well deserved nap it was time to explore the lounge.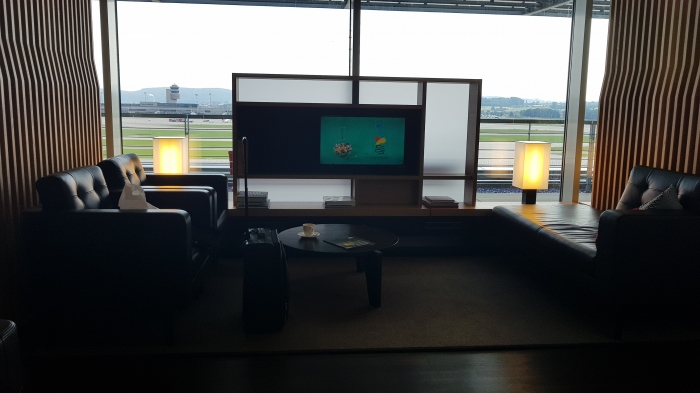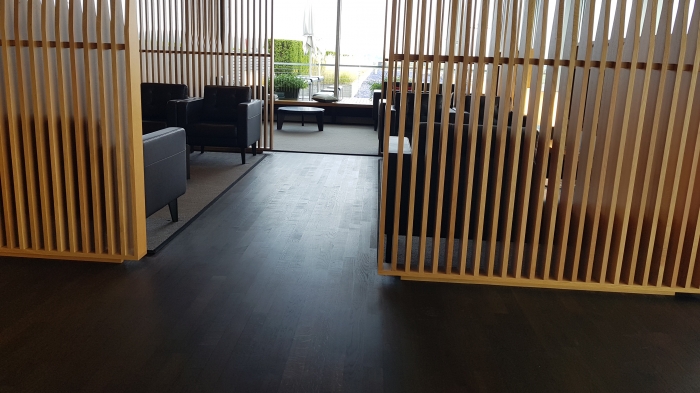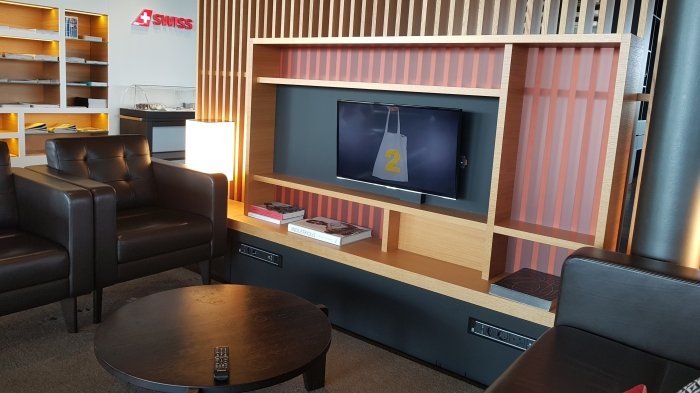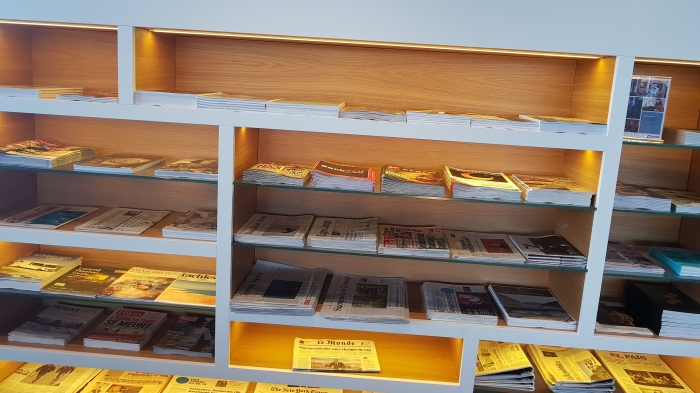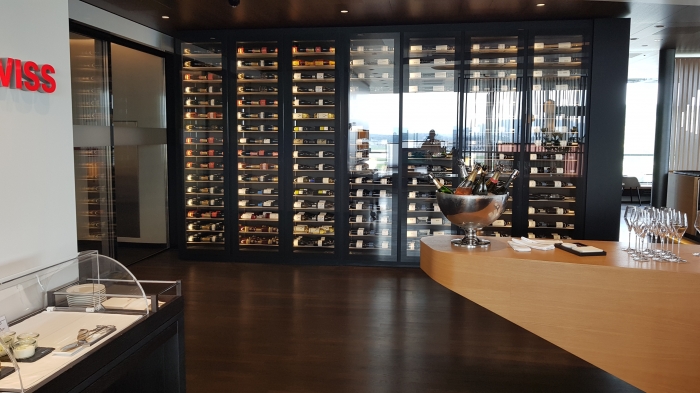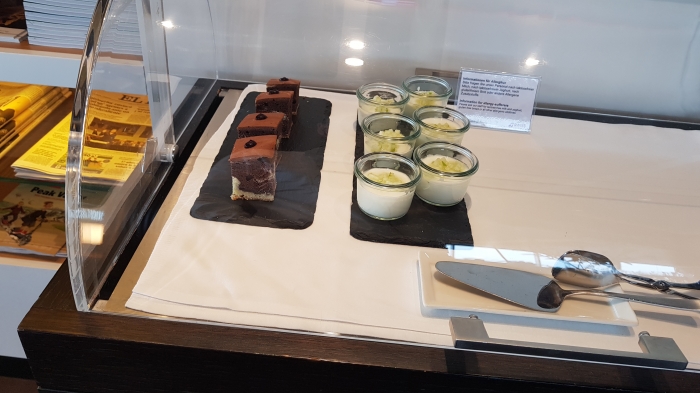 Wanna drink ?
I went to the restaurant.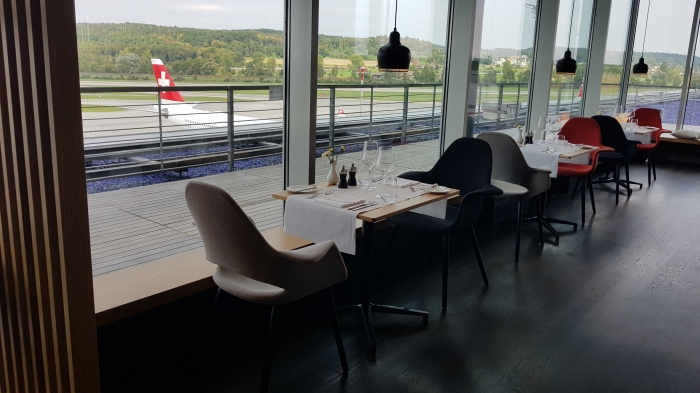 View from the bar.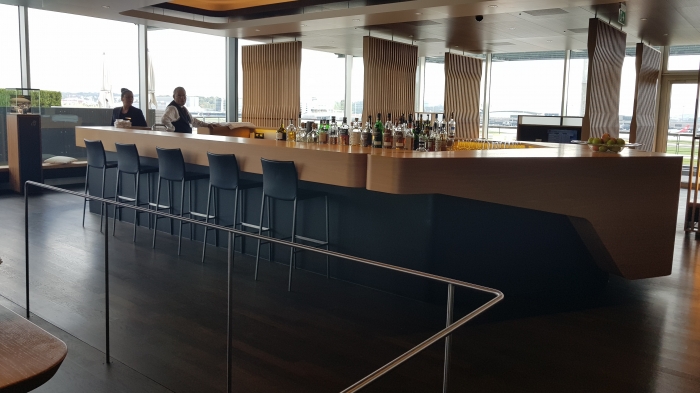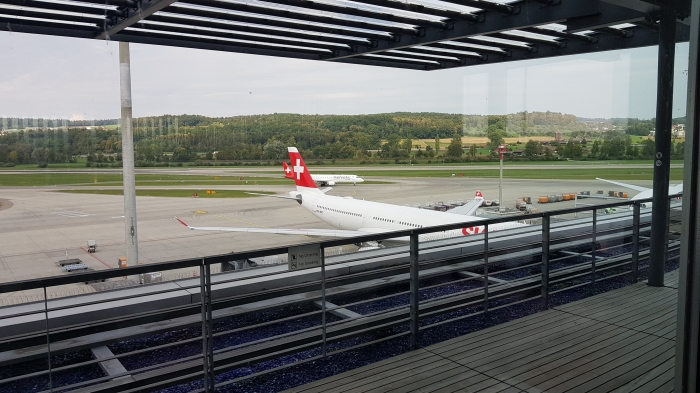 The menu is given.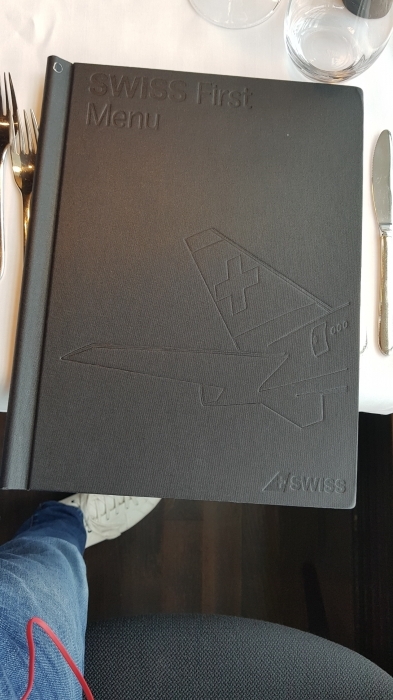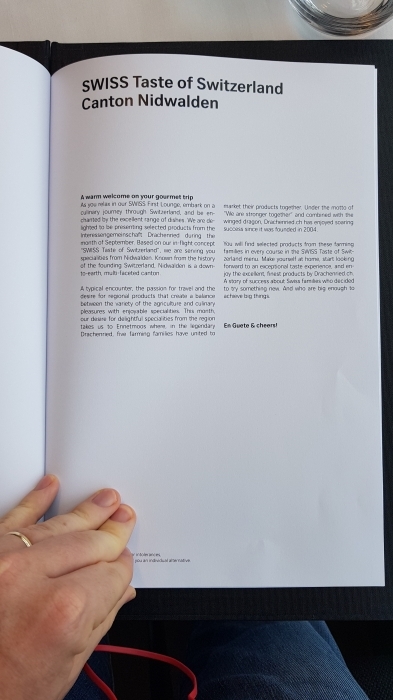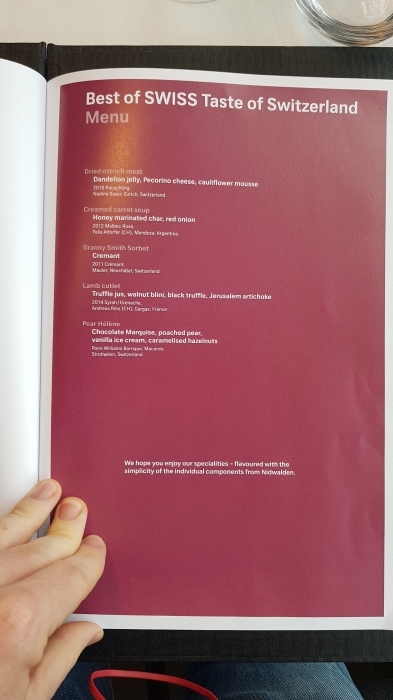 Unfortunately most of the meals were out of stock..... Come'on it's 3 pm.. Instead of saying what's left I was picking and the waiter just said no over and over... Ping pong discussion... As much as I love and practice Ping-Pong this is not First Class experience.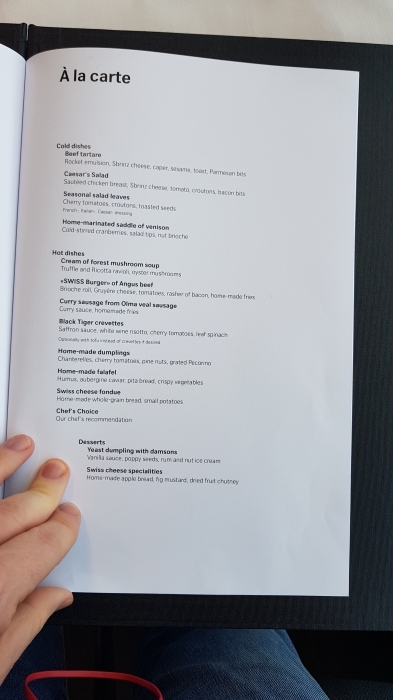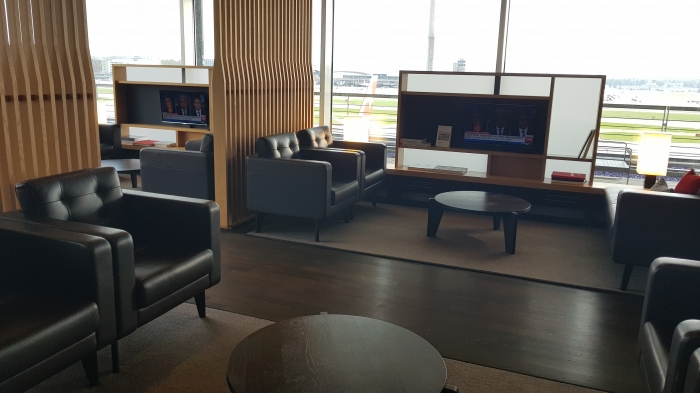 Unfortunately the terrace is closed.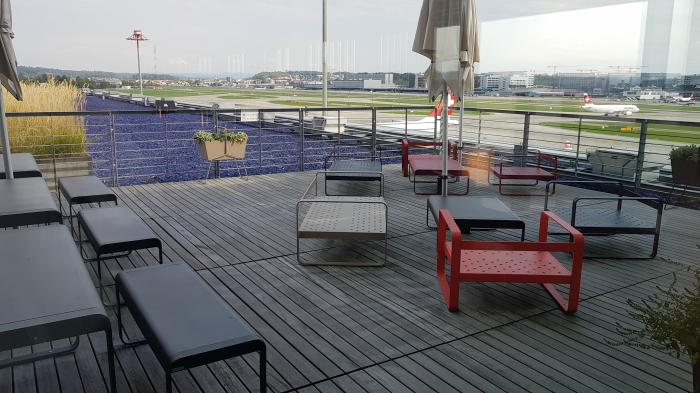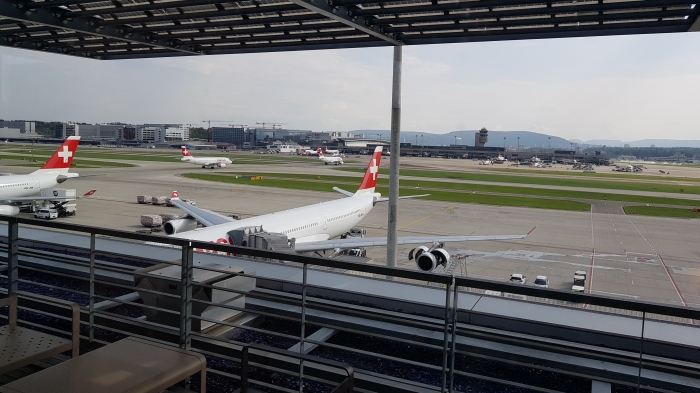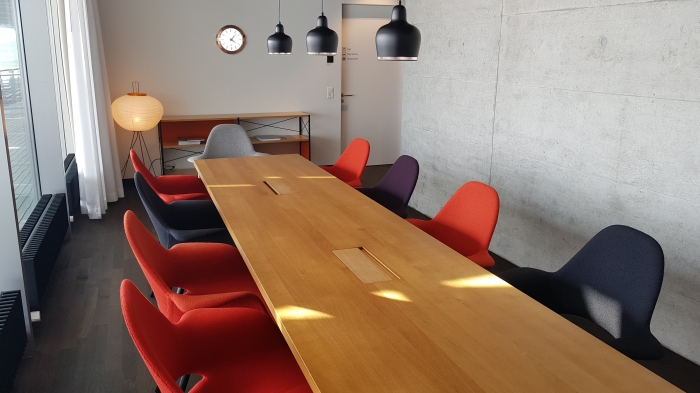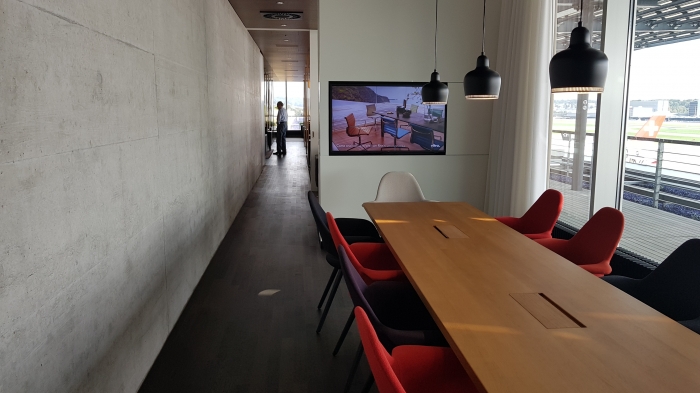 The soup was excellent and so were the raviolis.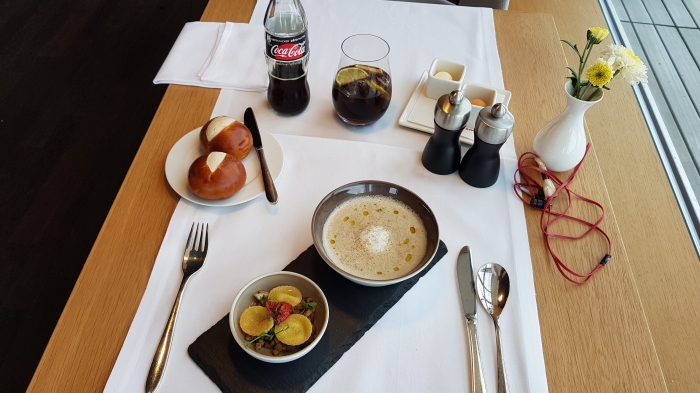 I was left with only fondue option or get more starters... Great ! As you can see I took ground beef and it was a bad choice...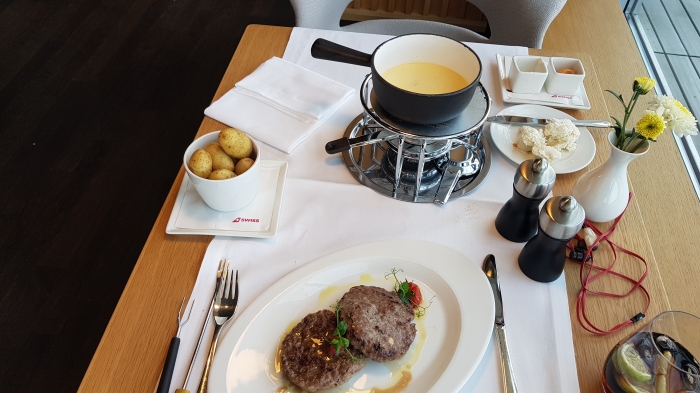 Fat and tasteless.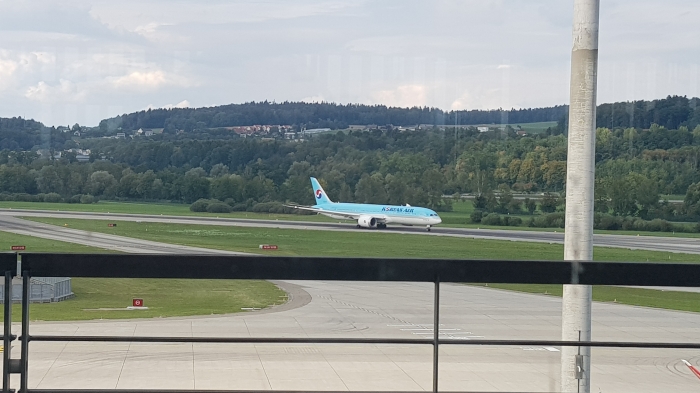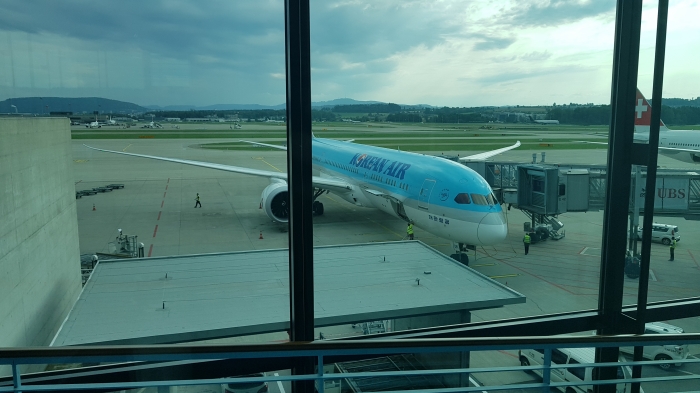 Since I can't get to the terrace I left the lounge to go to the roof top.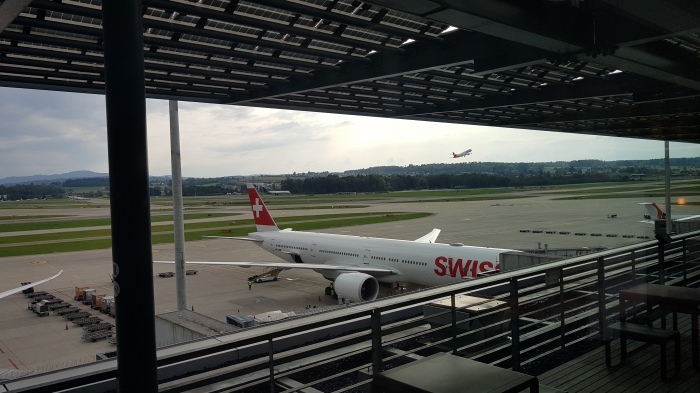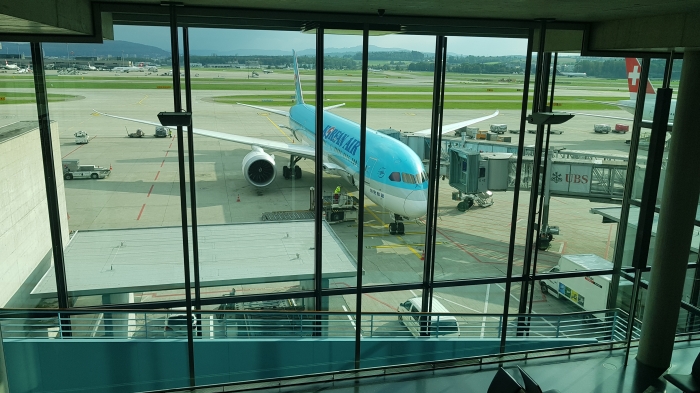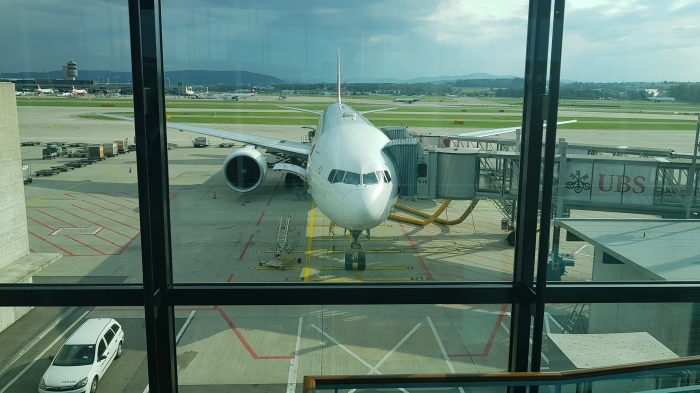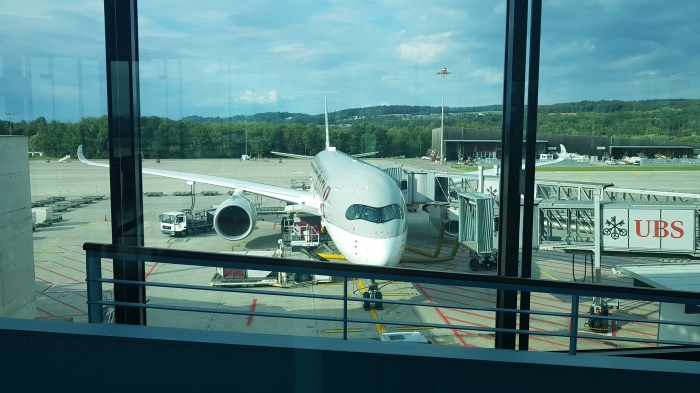 The view is nice and so is the weather.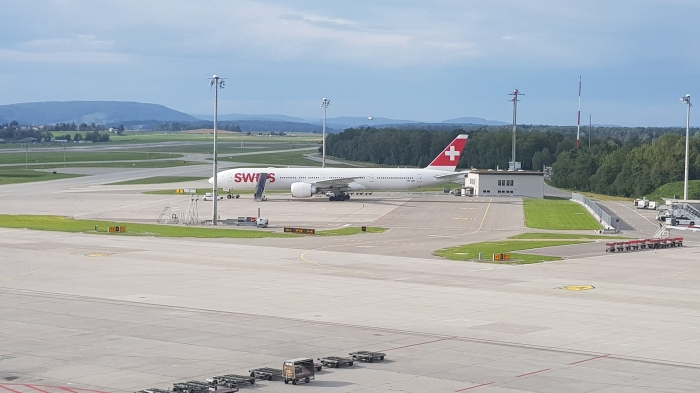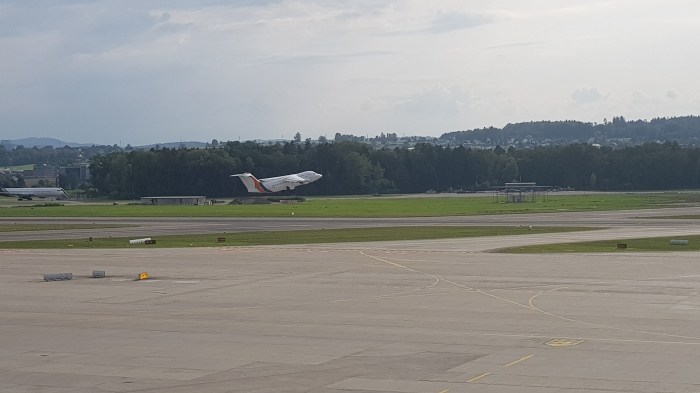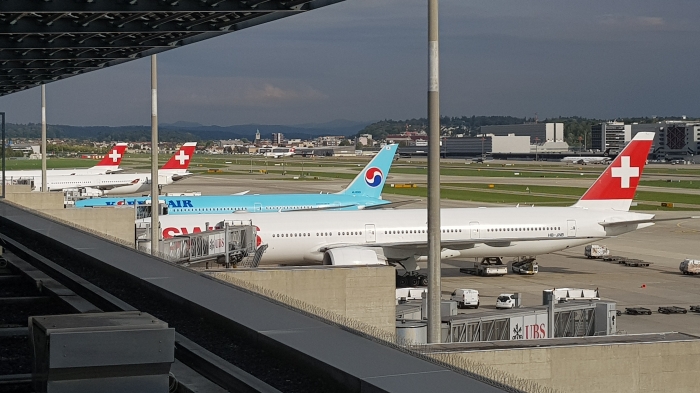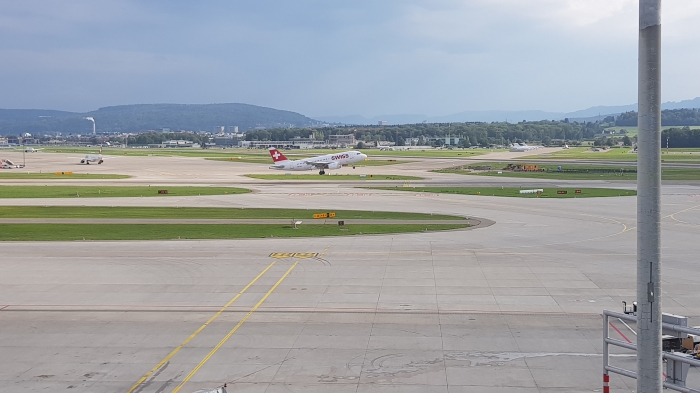 A 777 arriving to the gate.
View from my room !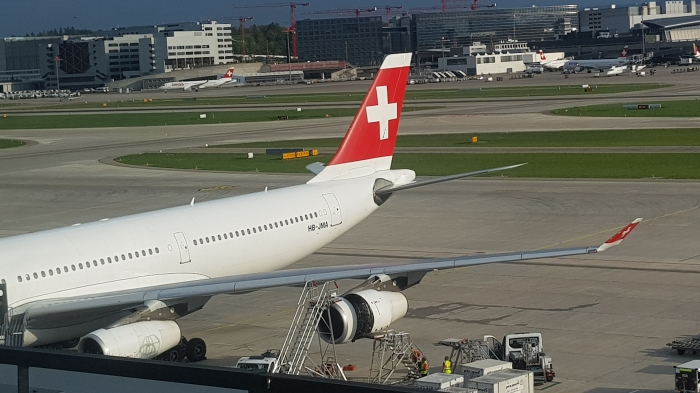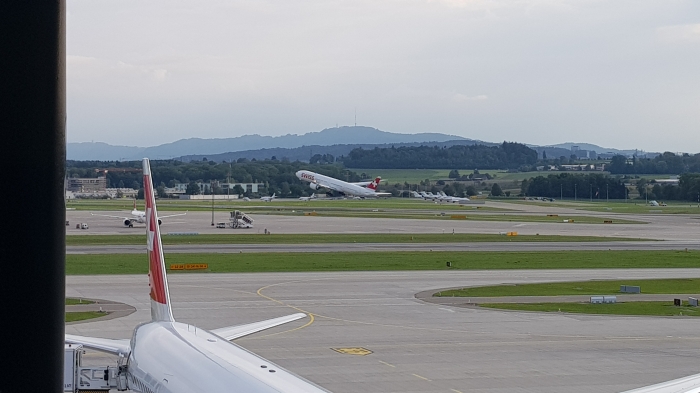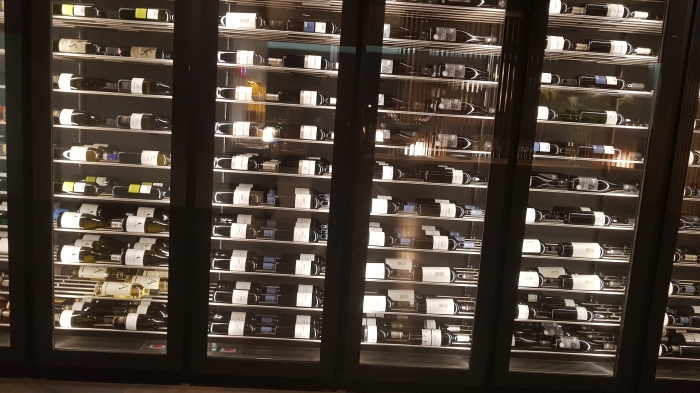 Same boarding pass printed in FRA CAI and ZRH...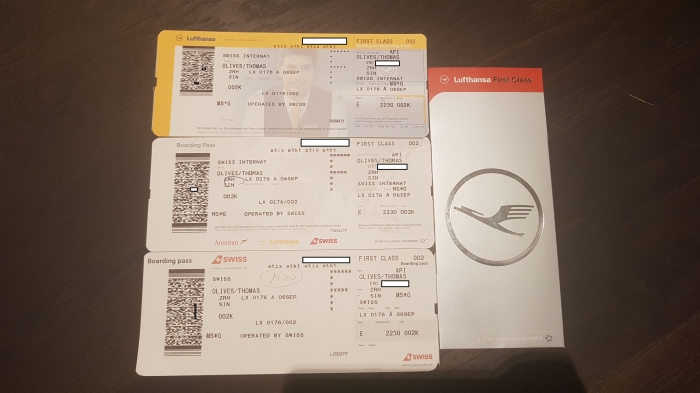 My 777 for the next 12h40.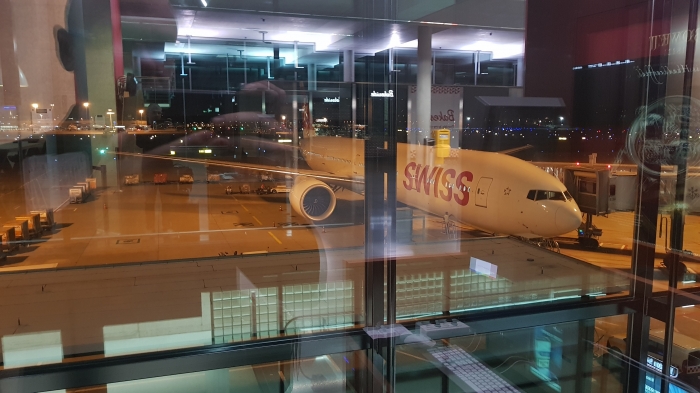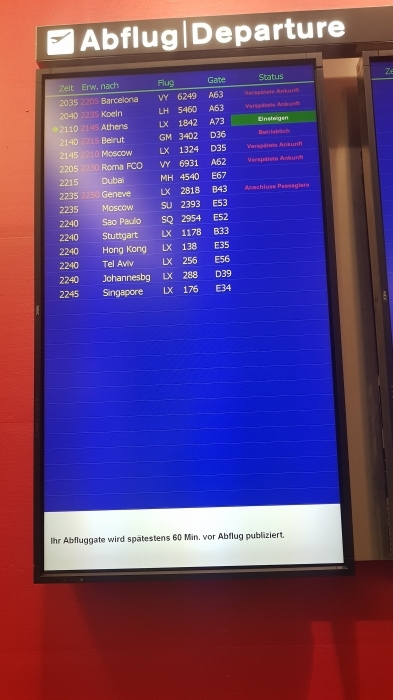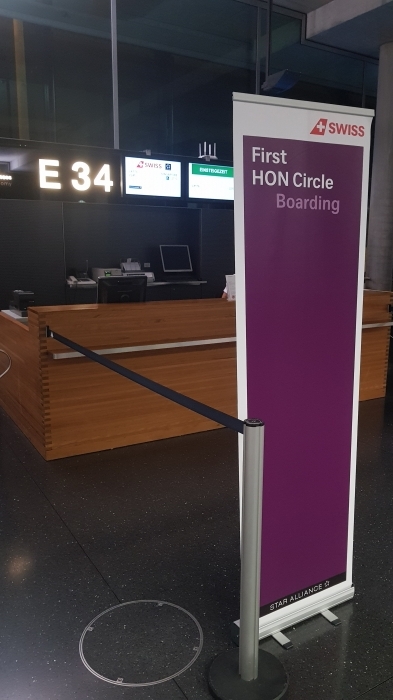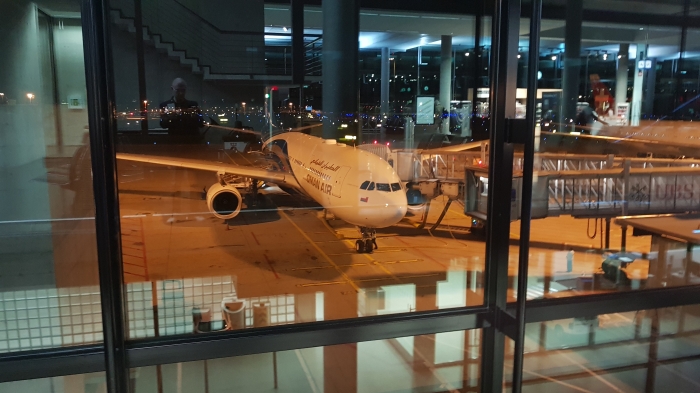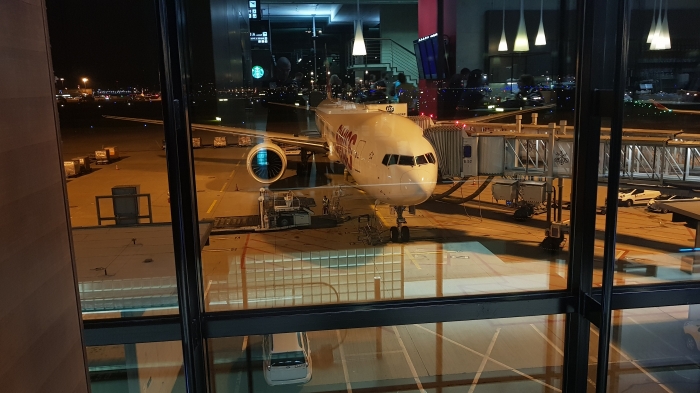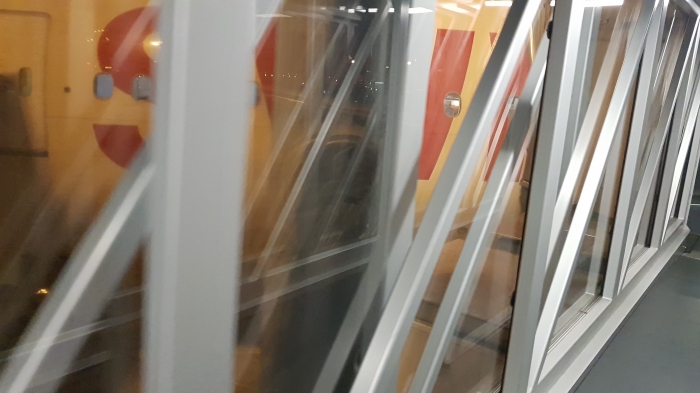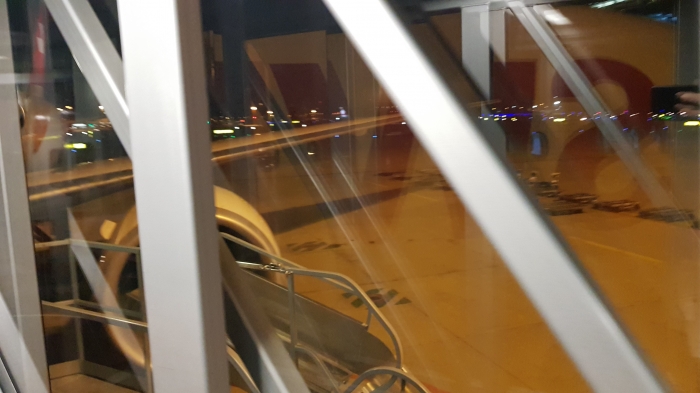 Huge screen .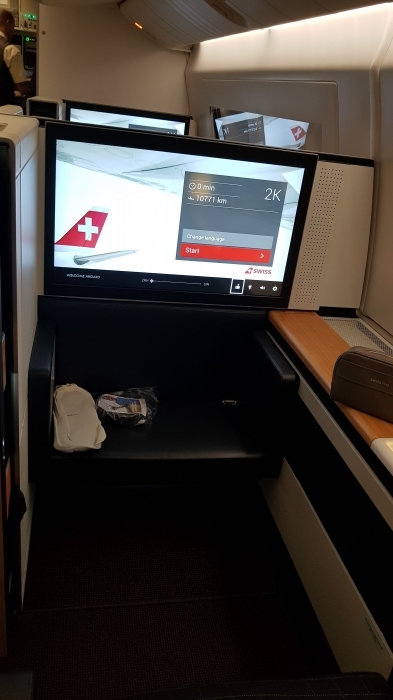 The cabin is sleek and modern.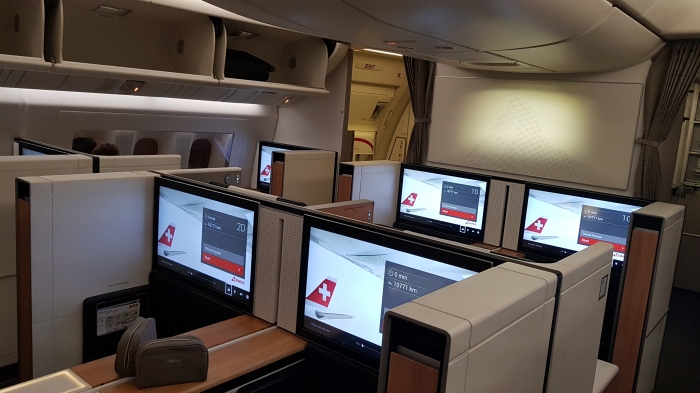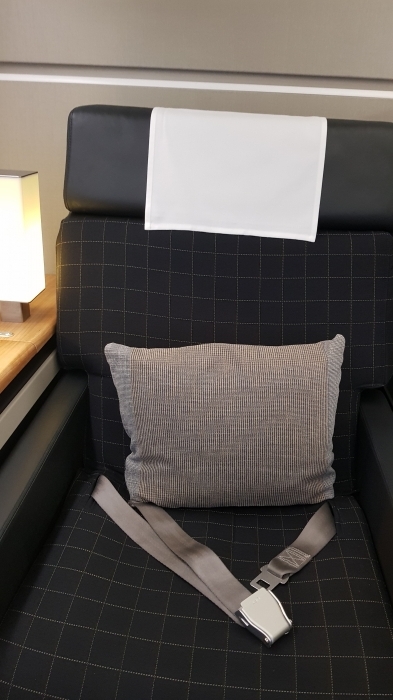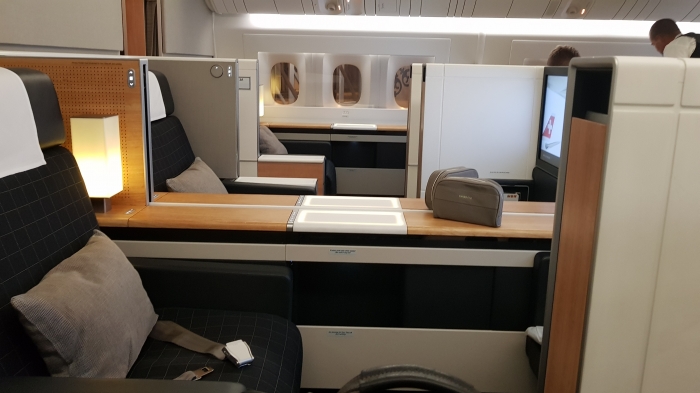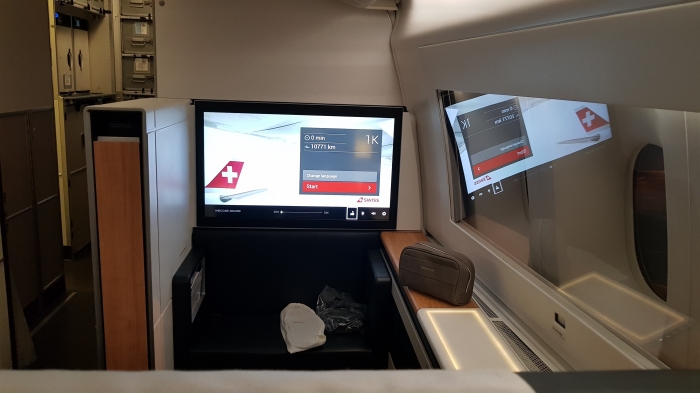 Spending more than 12h in this condition is a bliss.
Foie gras... stunning.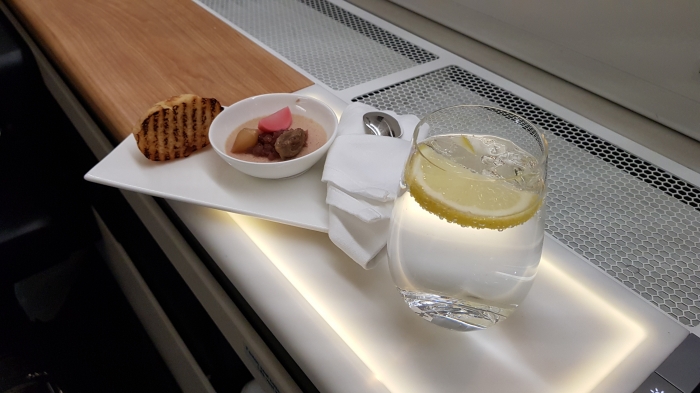 Check out the real estate...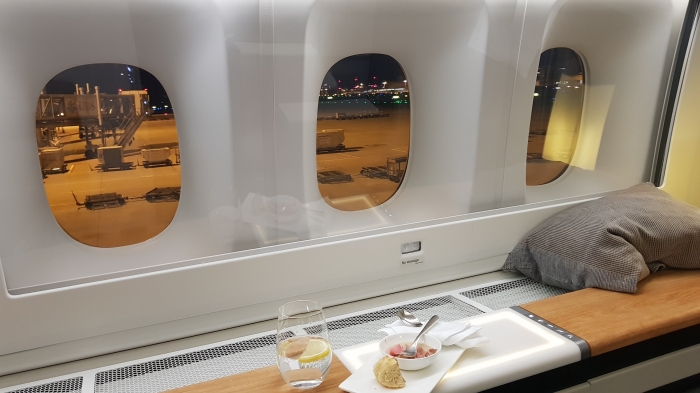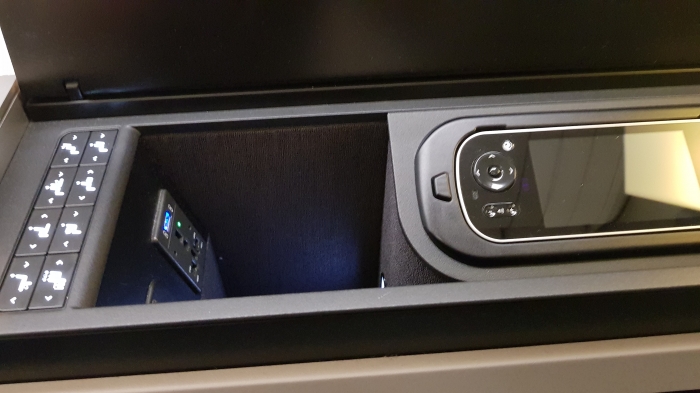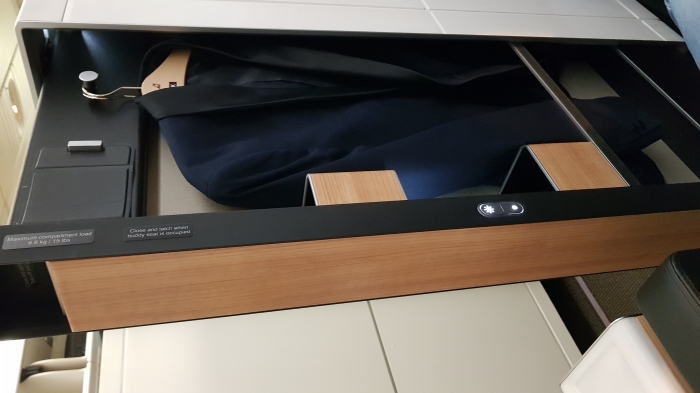 LPGS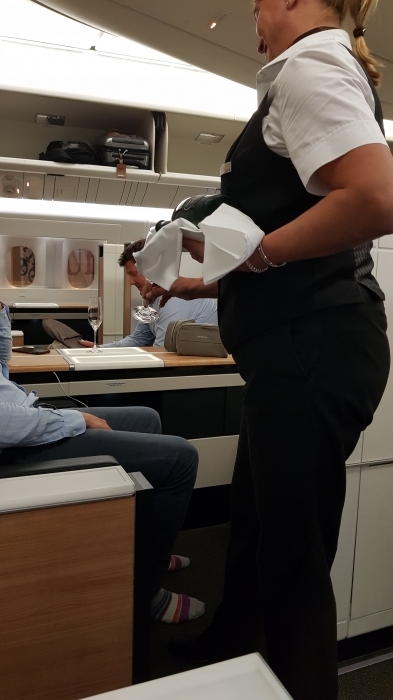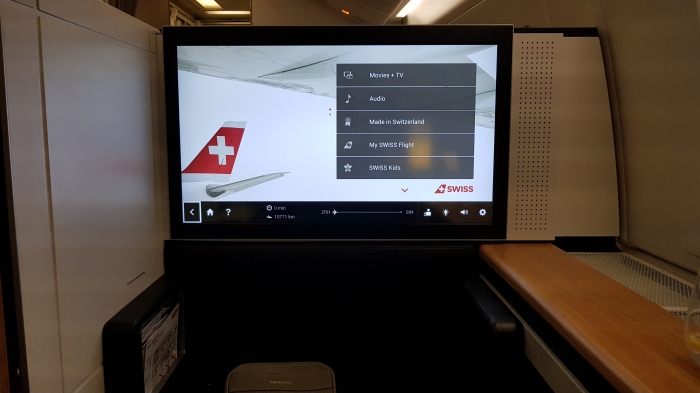 To get more privacy you can move the divider.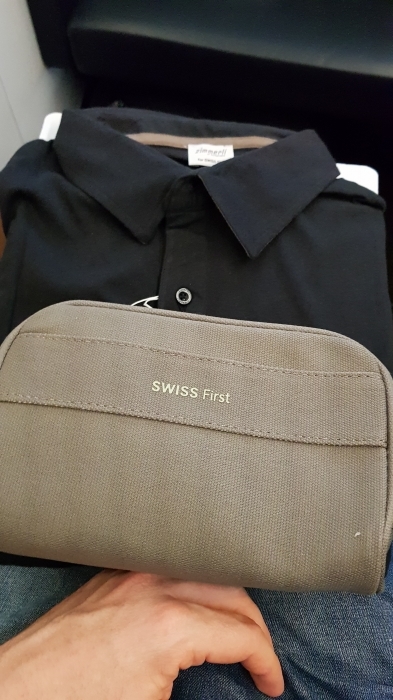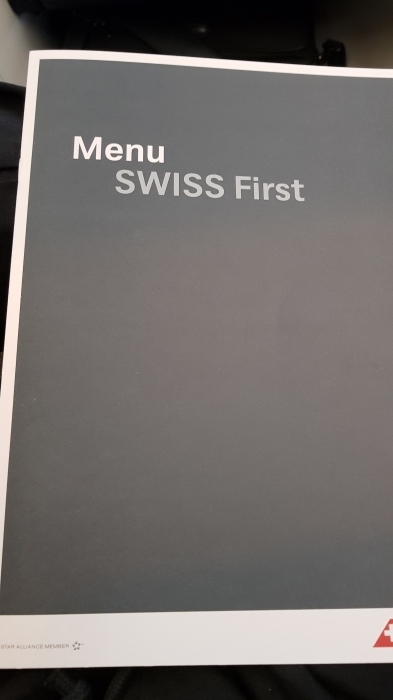 Let's check out what will I eat. What would you have picked ?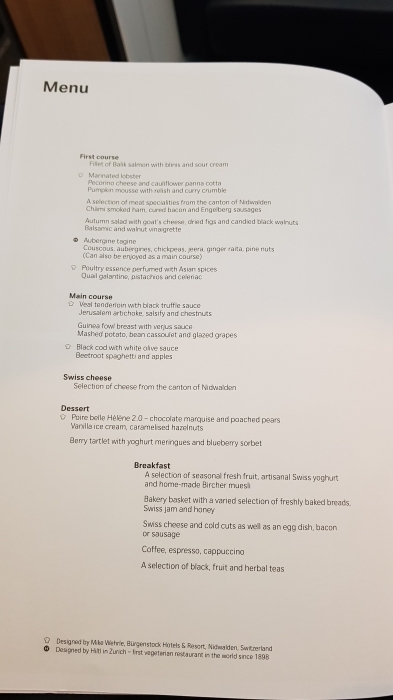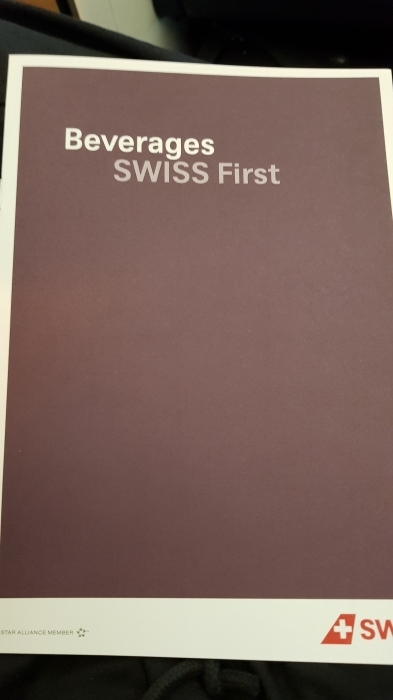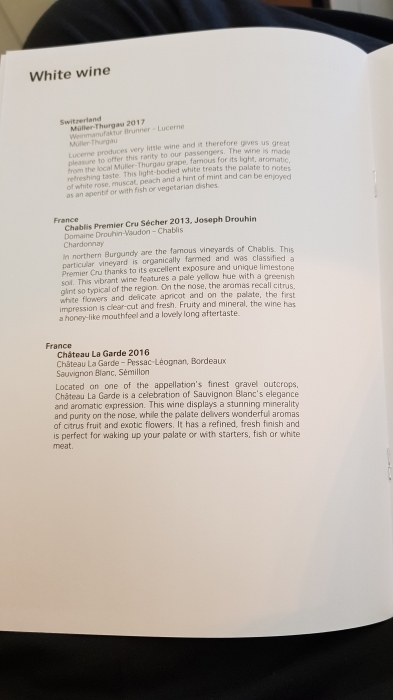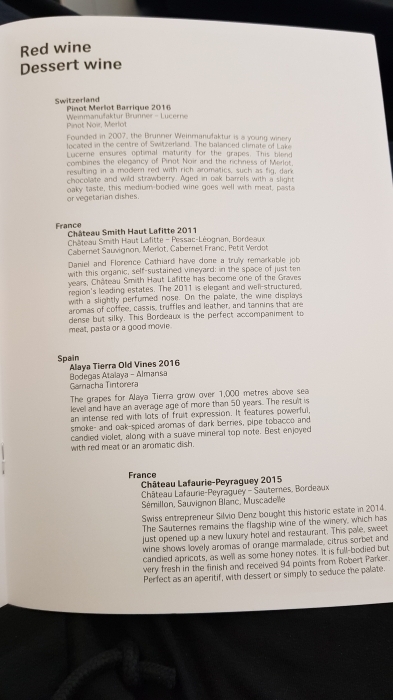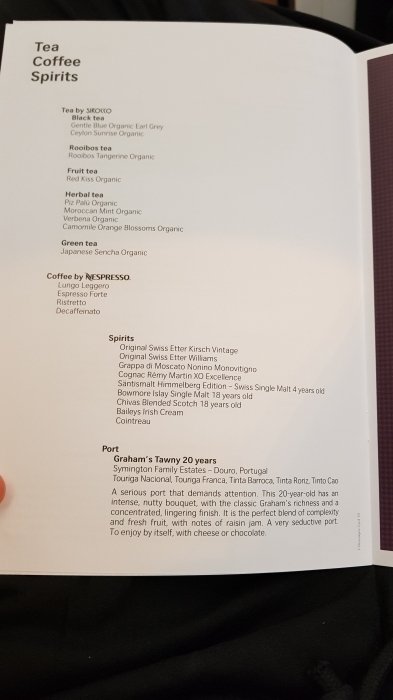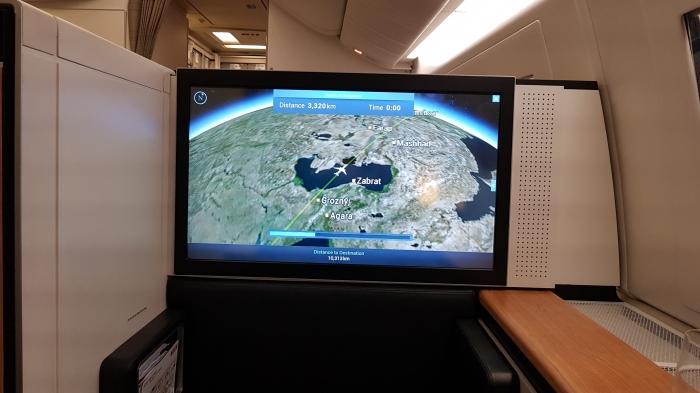 IFE is quite responsive with a lot of choices.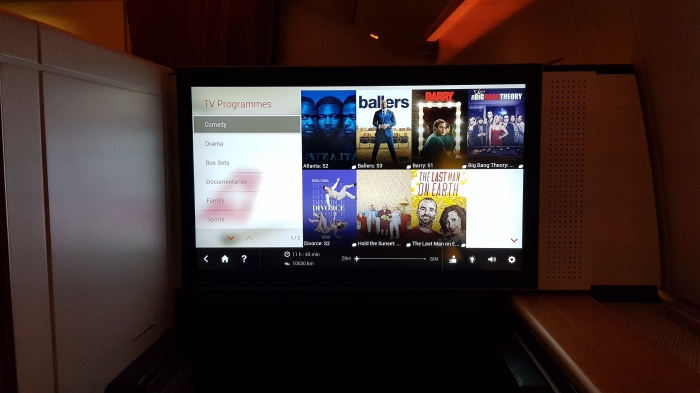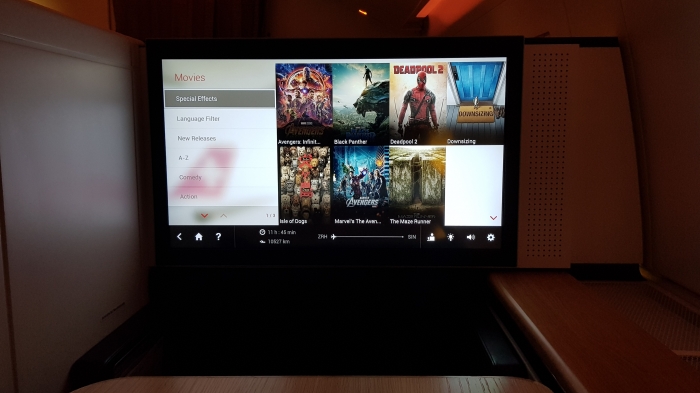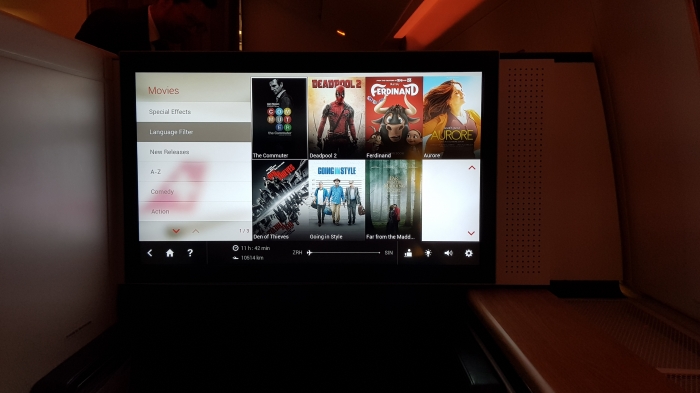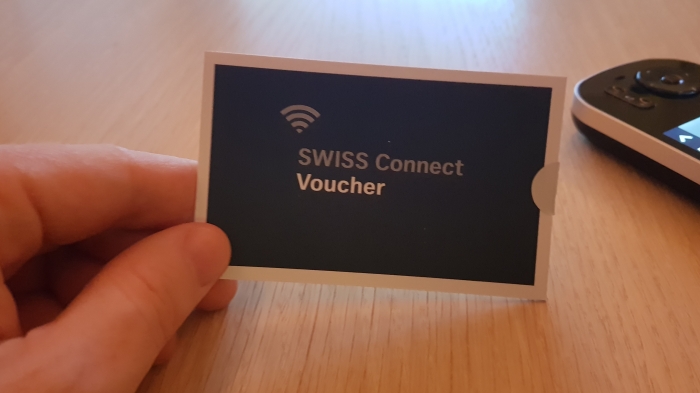 50mb better than nothing.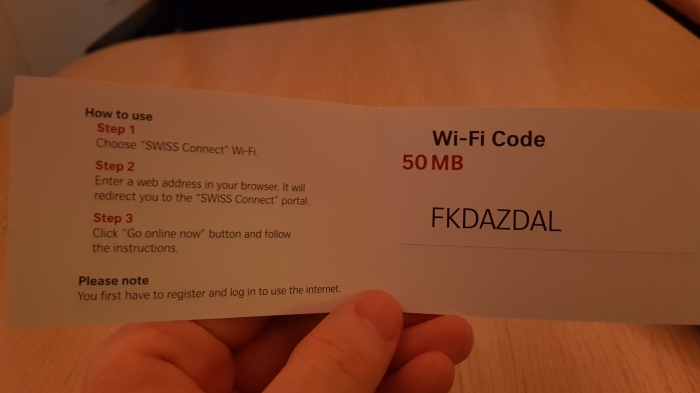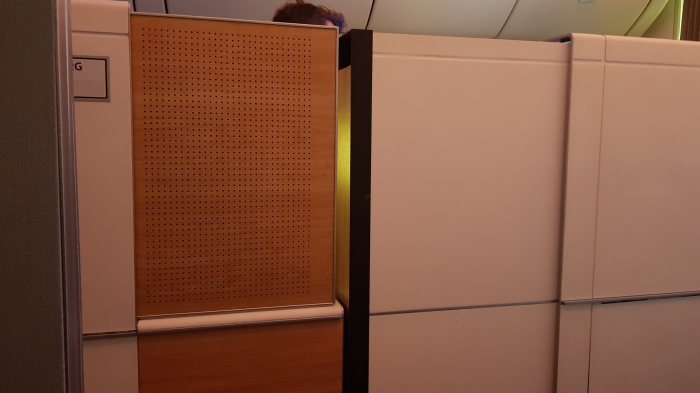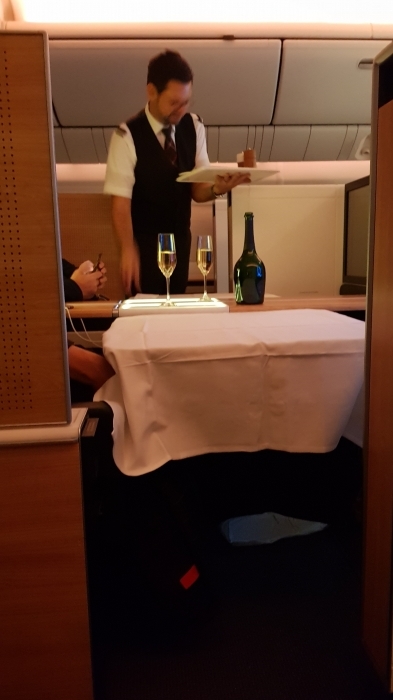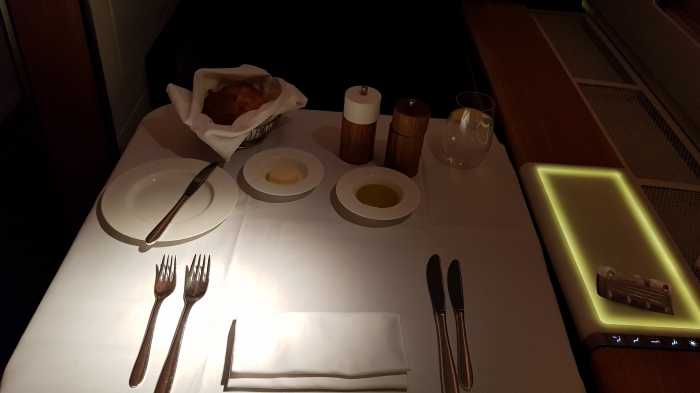 The balik salmon... Where I got 3 rounds...
Nice too.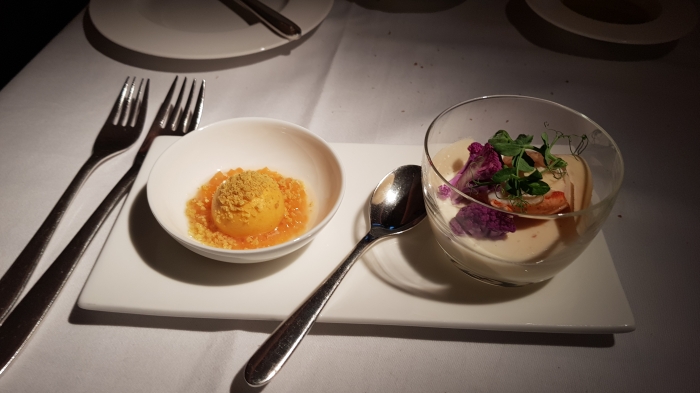 The soup was great.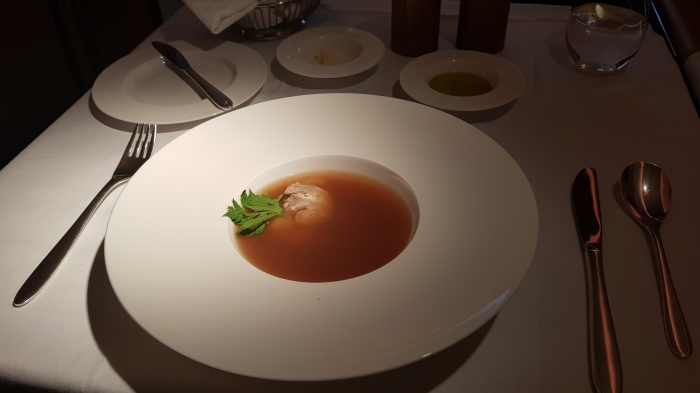 Captain (Luc) talking to pax.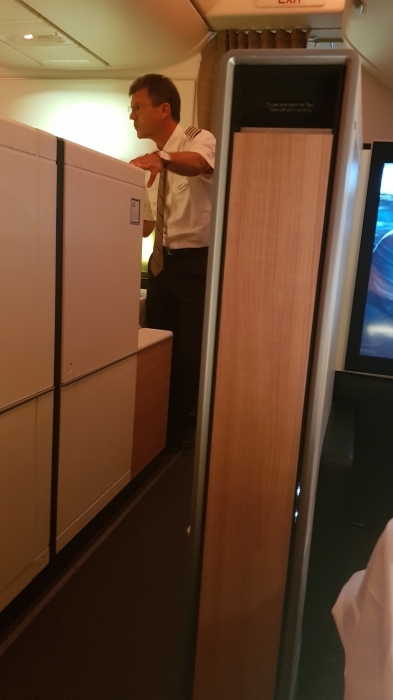 In the meantime I was served my veal but the conversation was so long and passionate with the captain that the crew had to re-heat it again.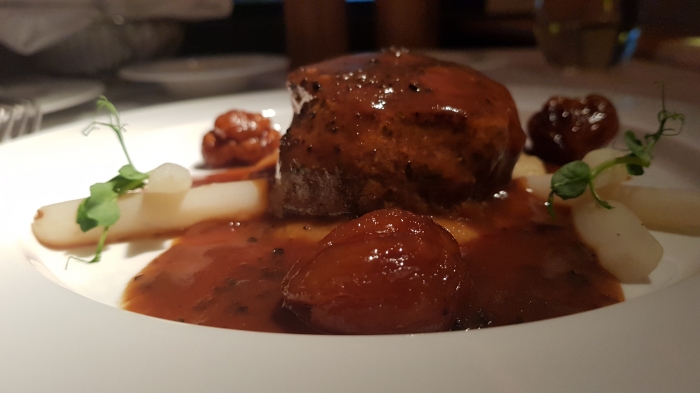 Still it was perfectly cooked.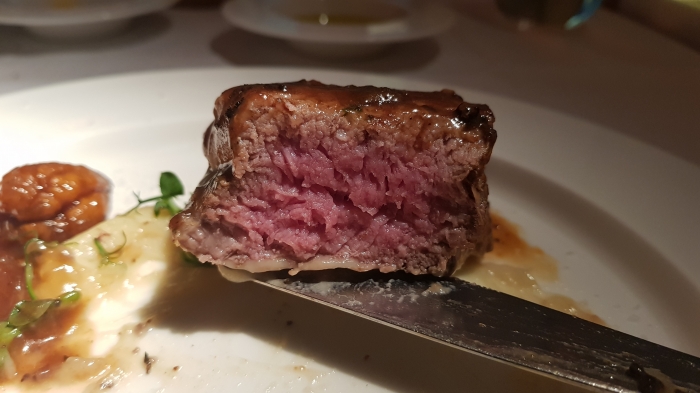 I take the two desert to top off an excellent meal.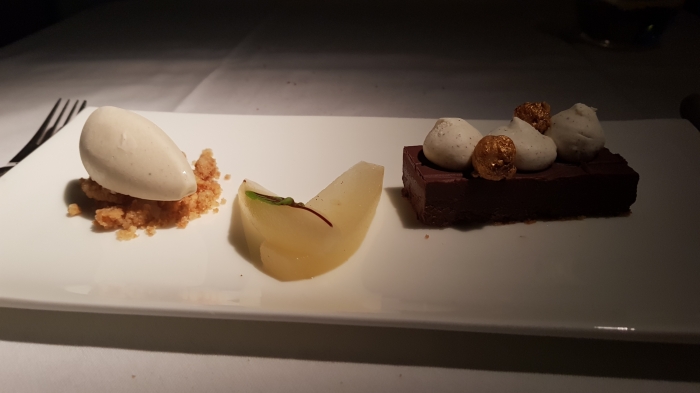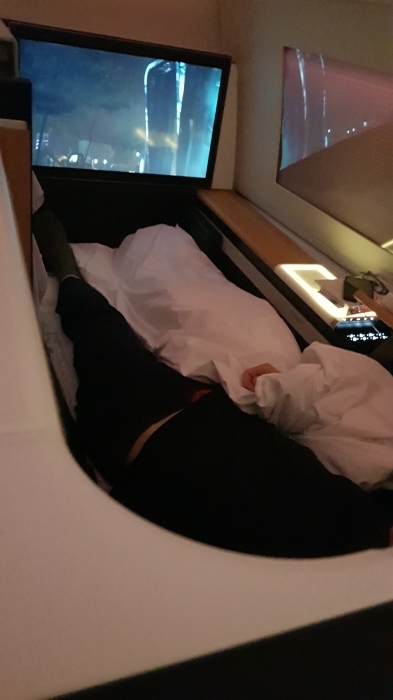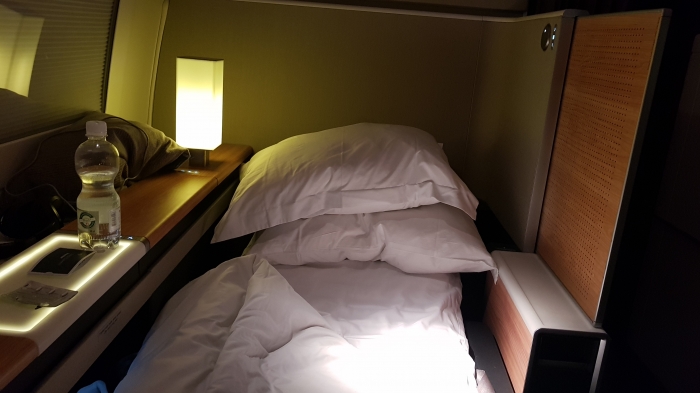 Sorry guys time to rest... the bed was great I managed to rest over 8h !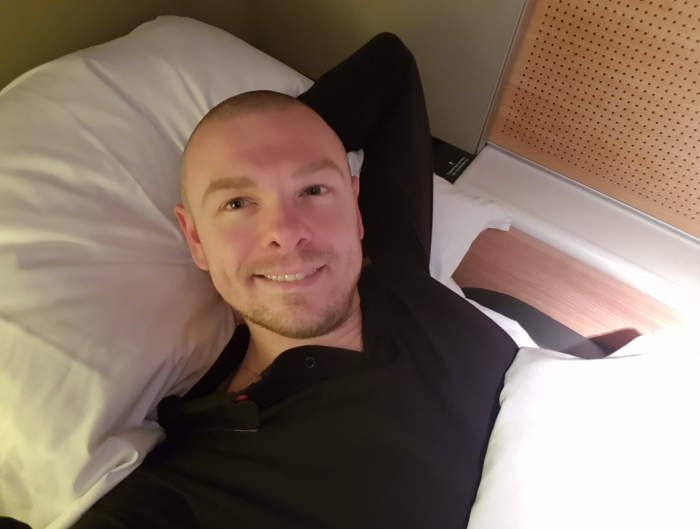 Good night !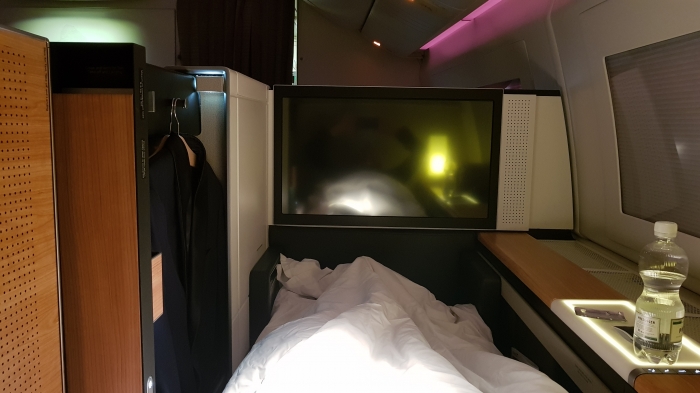 Wake up with that view...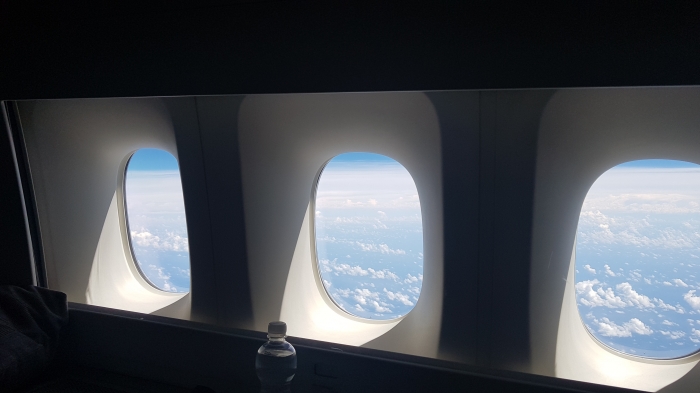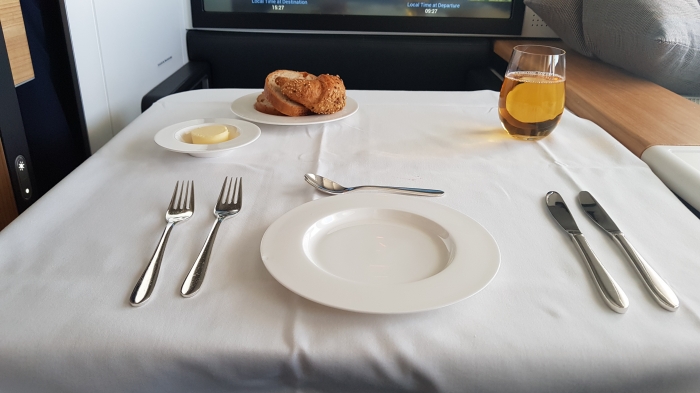 Breakfast was served. All good.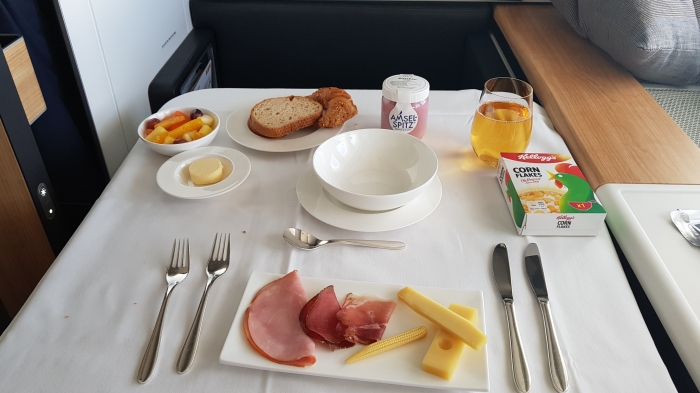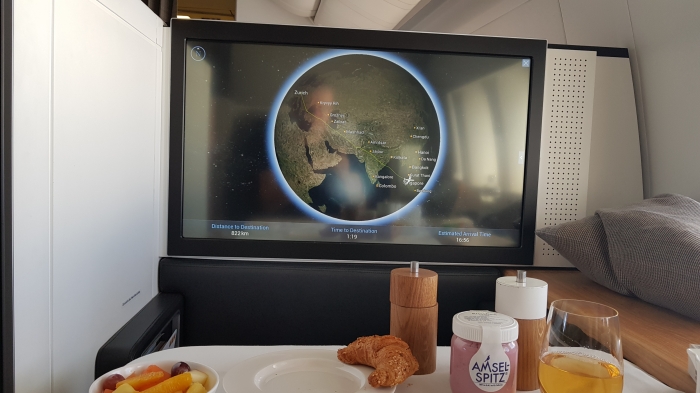 Excellent capuccino.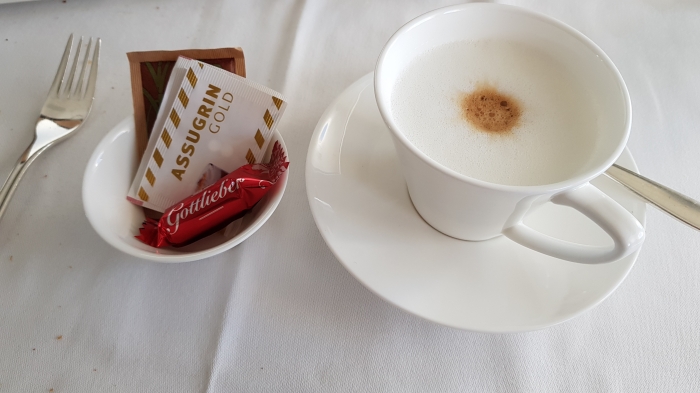 Presentation was not there but the taste was.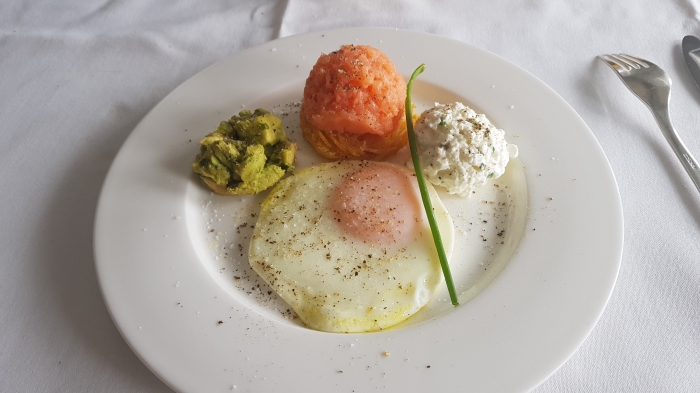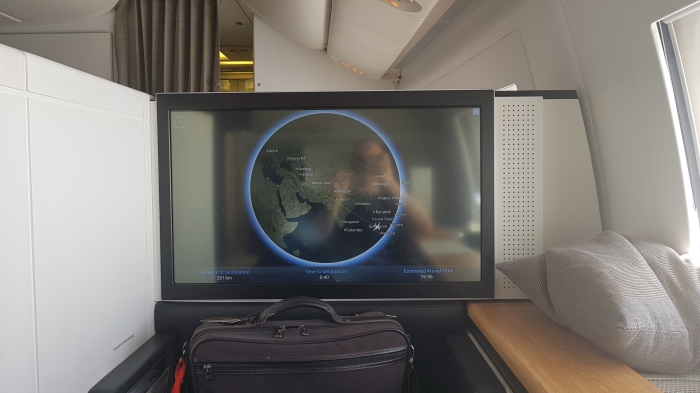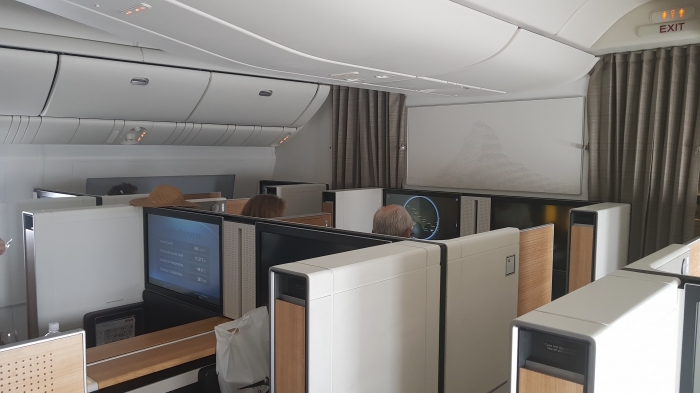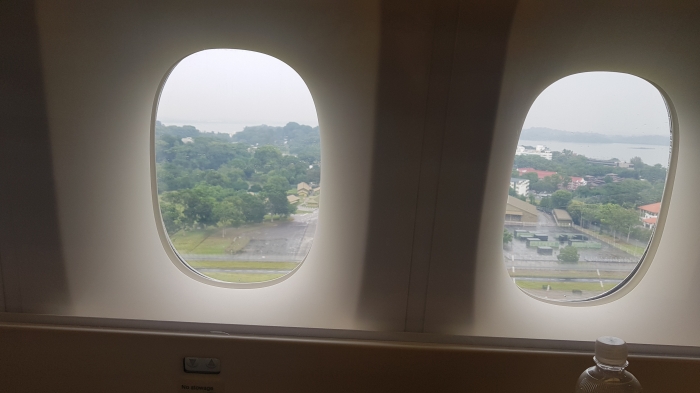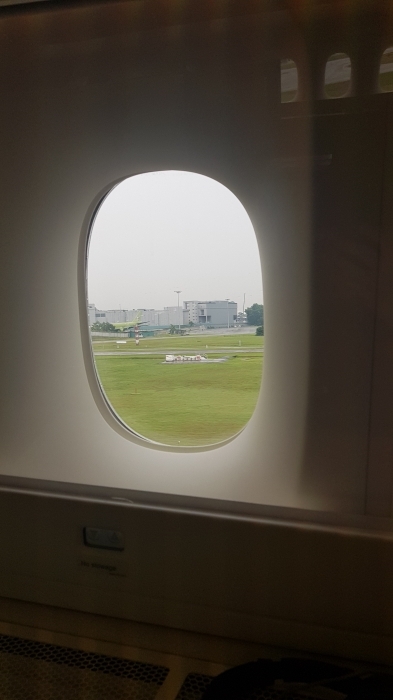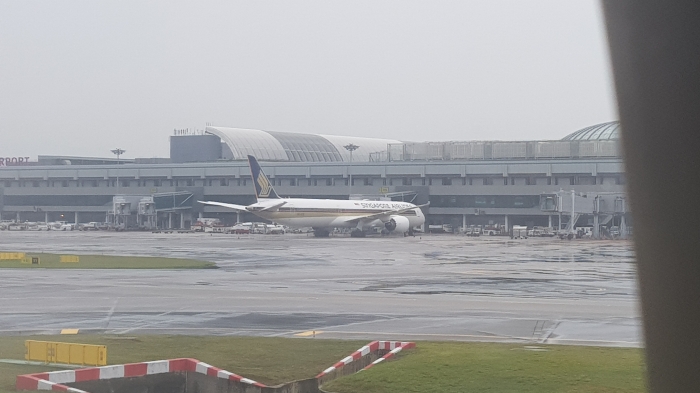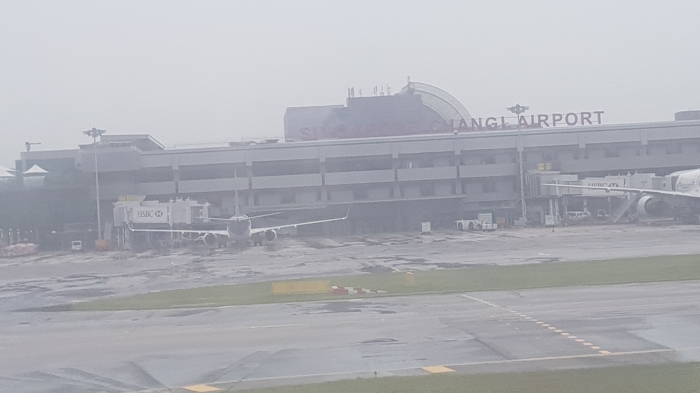 An airline I used to take every week.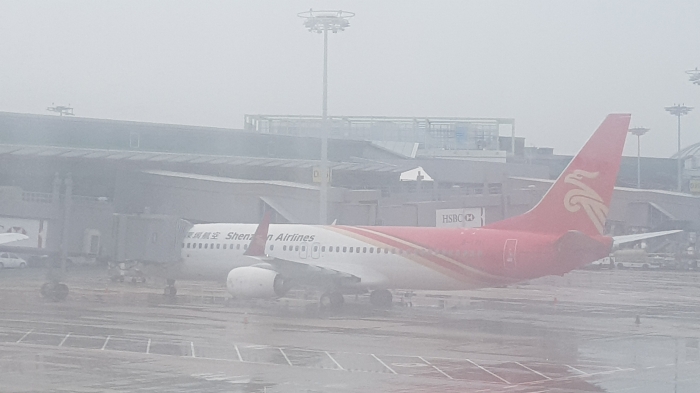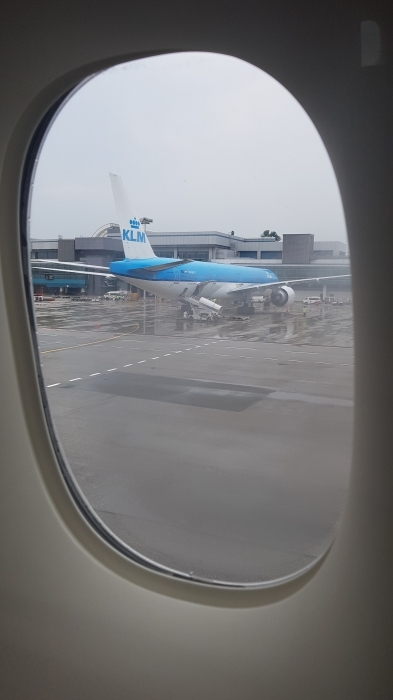 When I talked to the captain. He invited me to the flight deck after landing.. I was like a kid...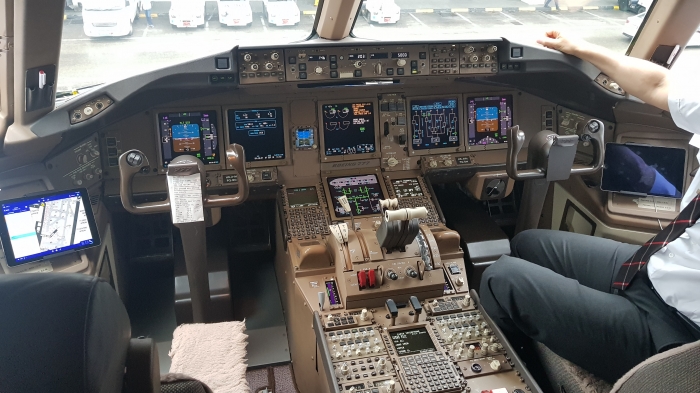 My dream office..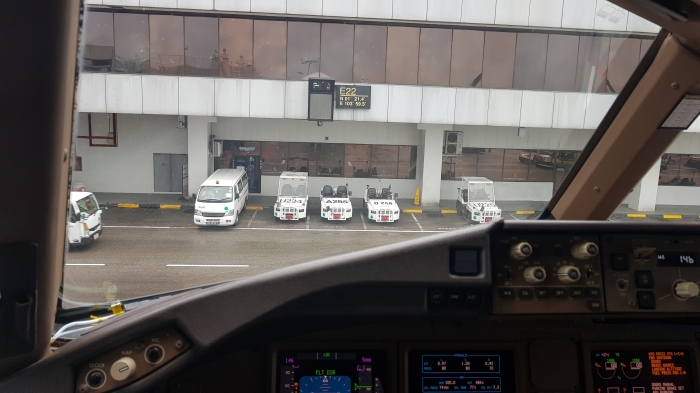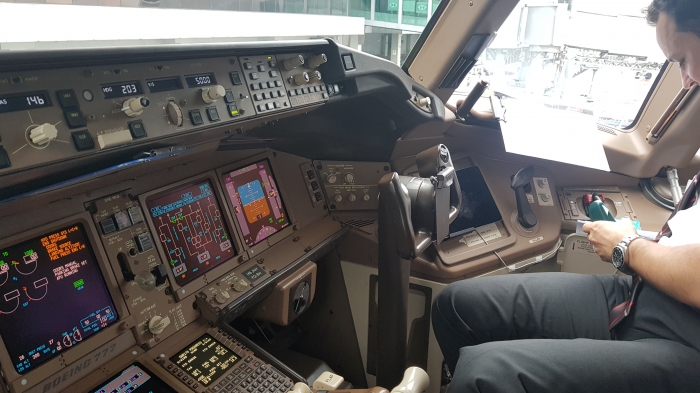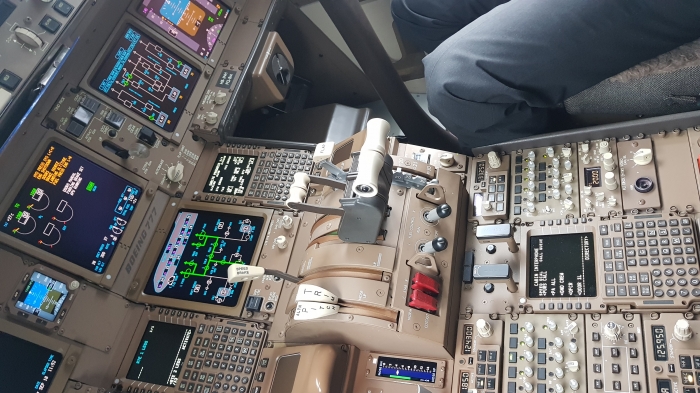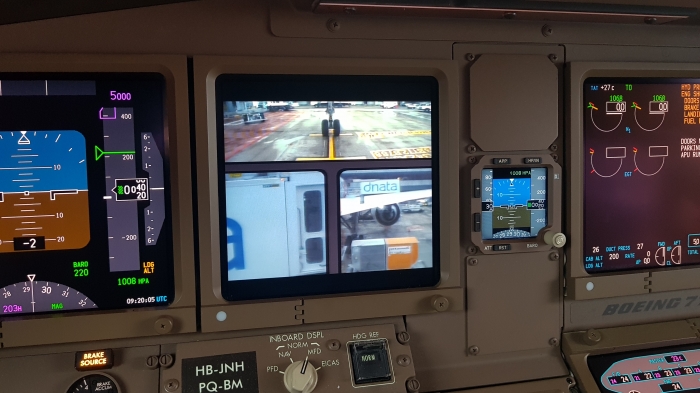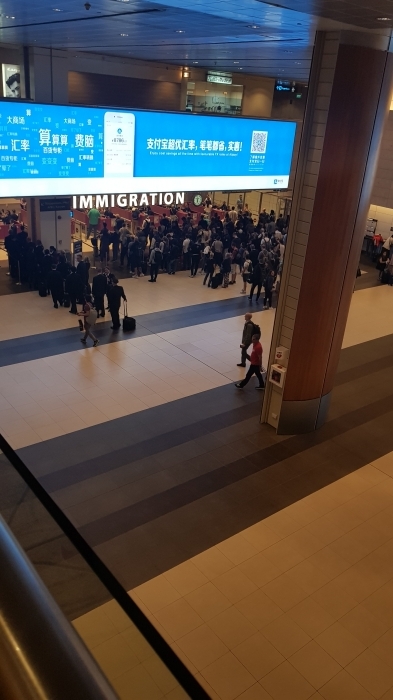 ========== Zurich Airport (ZRH) - ==========
Security/Immigration efficiency:
10/10
Services and activities:
/10
General cleanliness:
9/10
========== Swiss First Class Lounge Terminal E ==========
========== SWISS - Airline ==========
On-time performance:
10/10
Breakfast or light meal before arrival:
7/10
========== Changi Intl Arpt (SIN) - ==========
Security/Immigration efficiency:
8/10
Services and activities:
/10
General cleanliness:
9/10
Summary:
On the one hand, I had a near perfect flight with a great crew and food and on the other the Lounge was a disappointing experience. I guess I had too much expectations:
The pros :
- The view
- The bedroom is a big plus when you have a long layover
The cons:
- The food was so so, many items missing and it was only 3pm...
- The terrace was closed for no reason.. And remained closed throughout my stay.
- Staff, once again I was hoping for a stellar service but instead they were arrogant and condescending.

It was surely a bad day but not something you would expect when you fly LX.
The crew on my flight deserved a 10. I loved chatting with the Captain for nearly 30 min and gave me a chance to seat on the 777 cockpit.